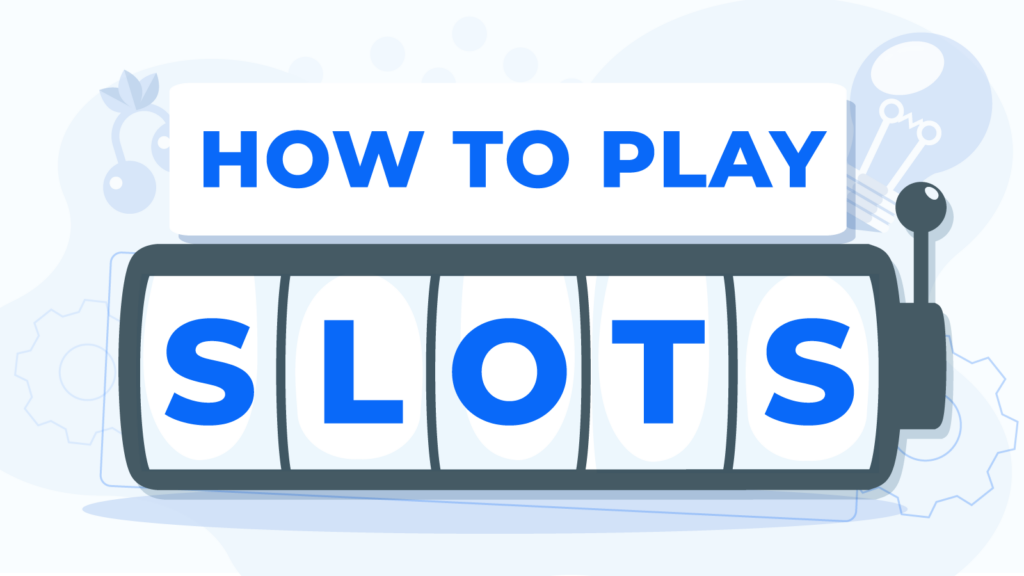 How to Play Casino Slots: A 5-Step Gambling Strategy
Learn how to play casino slots with a personalized strategy in 5 simple steps! Our specialists have the resources to help you spot suitable games and tactics for your style.
Slot selection 101: Finding your winning machine
Start with the foundation: the game you play must be secure and high-quality.
Most importantly, it should meet your specific needs and preferences.
We will show you point by point what to look for in a quality online slot.
Why should you select high payout slots?
Because they are designed to return a high percentage of the funds you put into the session. Therefore, it becomes more difficult to lose too much money.
This percentage is often known as the Return to Player rate (RTP). A high RTP is usually above 95%.
Progressive or regular?
Progressive slot machines or progressive jackpot slots offer higher positive results than, say, the regular classic slots where you only have three paylines.
The fewer paylines you have, the fewer chances there are of ending up with a winning symbol.
Such factors greatly influence the gambler's experience when it comes to all types of slots. So, knowing the category you prefer is the key to having the experience you want.
Choose trusted providers
| Well-known Slots Provider | No. of Slots | Main Licenses |
| --- | --- | --- |
| NetEnt | +200 | UKGC, MGA, GGC |
| Microgaming | +700 | UKGC, MGA |
| Play'n GO | +220 | UKGC, MGA |
| Pragmatic Play | +190 | UKGC, MGA |
Useful fact
NetEnt is licensed by ten different regulators, according to the jurisdiction.
Casino hunt: pinpointing the perfect gambling spot
The second step to creating a worthwhile experience is carefully picking the right online casinos.
These are usually high-quality slot sites that provide your favourite game.
Yes, you can access many games on the developer's website. But most real money play is conducted in an online casino after you have created an account.
So, the stakes are even higher when selecting a website. We will show you exactly how to ensure the online gambling site you choose is worthwhile: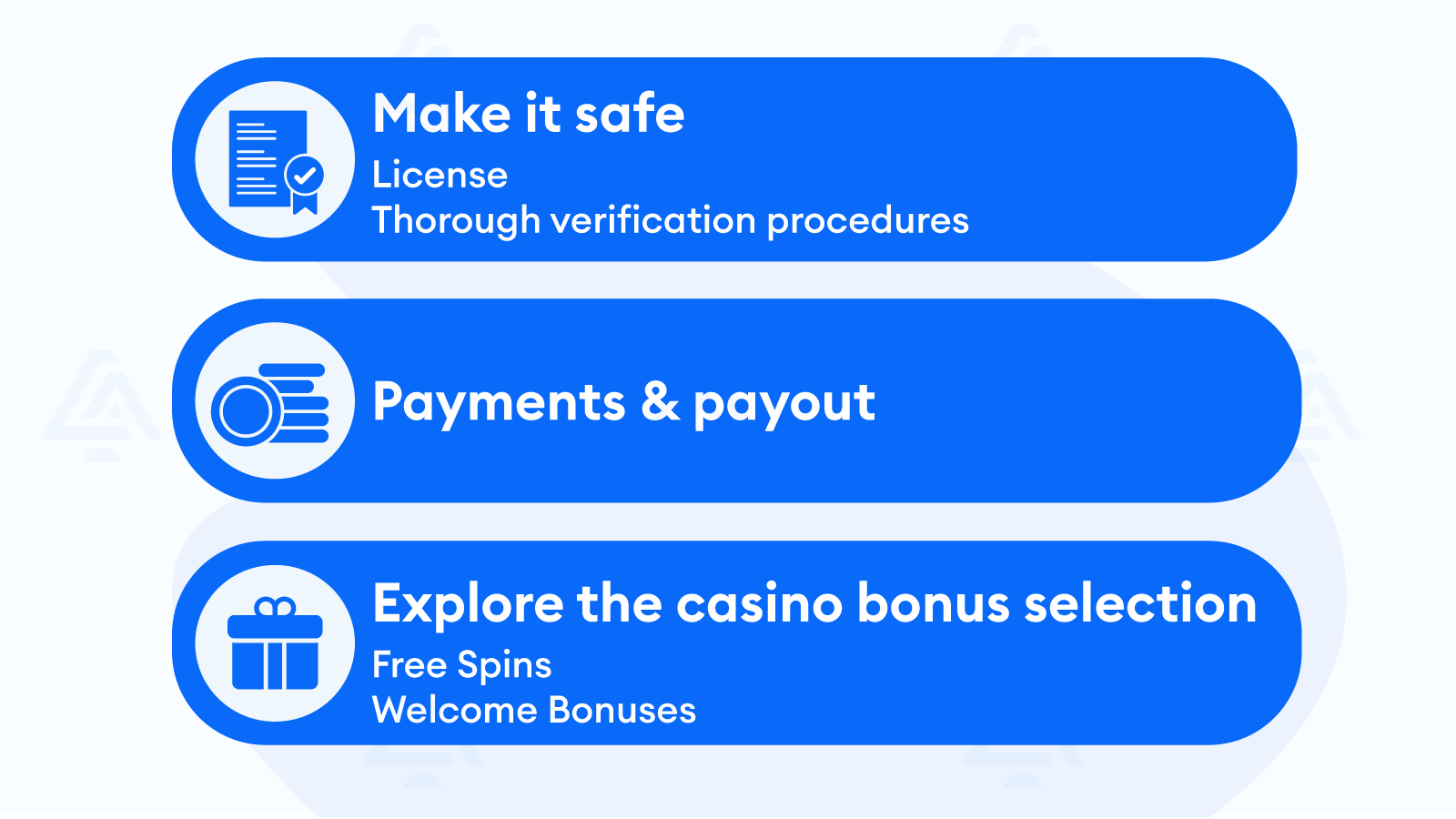 Make it safe
At least two signs indicate a secure casino:
1. License
The online casino site you choose must be licensed and monitored by the UK Gambling Commission.
Play at legal casinos, so your data and financial information are protected against any gambling harm.
2. Thorough verification procedures
Does your casino ask you to complete a Know Your Customer (KYC) procedure before you are allowed to deposit, play, or withdraw?
Important
The KYC check is meant to avoid extreme gambling harm, such as:
Minor gambling

Security breaches

Fraud, etc.
The process involves sending in copies of authentic documents to prove that the player's identity, address, age, and source of income are valid.
Payments & payout
The right site will:
Be among the best payout online casinos, tested and approved by industry professionals;

You don't need to switch the payment option you are comfortable with;

The negotiated RTP for your game isn't much lower than the one originally designed by the software provider;

Allow you to deposit and withdraw with the most well-known payment methods, such as PayPal, Neteller, Skrill and popular debit cards;

Enable you to make quick transactions and have high payout rates;

Sometimes provide in-game deposit options, so you can make payments without interrupting your session, etc.
Explore the casino bonus selection
Choosing a slot site with various promotions helps you play a game with bonus funds predominantly rather than your real balance.
Here are the bonus categories that you should keep an eye out for to be smart about your slot play:
Free spins
Extra spins bonuses can come as part of a more significant deposit bonus, which may require payment to be unlocked.
However, CasinoAlpha keeps track of reliable free spins no deposit deals.
These offers are received right after registration, so no previous payment is necessary to obtain them.
You can get them automatically when you register or if you verify your phone number to prove. There are casinos that provide free spins for adding card, which means that you will get your turns when you add a debit card, without making a transaction.
Welcome
Welcome offers assist online players who have just registered with a casino to explore the platform at a much lesser cost.
For a minimum deposit, players will access:
A first deposit bonus;

Combined welcome offers (including a no deposit bonus and a match deposit bonus for the first payment);

Welcome packages that include multiple-deposit promotions.
Select the casino welcome bonus that helps your gameplay the most from the CasinoAlpha complete list.
Tips
The most popular slots have dedicated promotions. For example, you could play Book of Dead free spins safely if you want to learn how to play this particular slot game.
Spin to win: A step-by-step guide on playing casino slots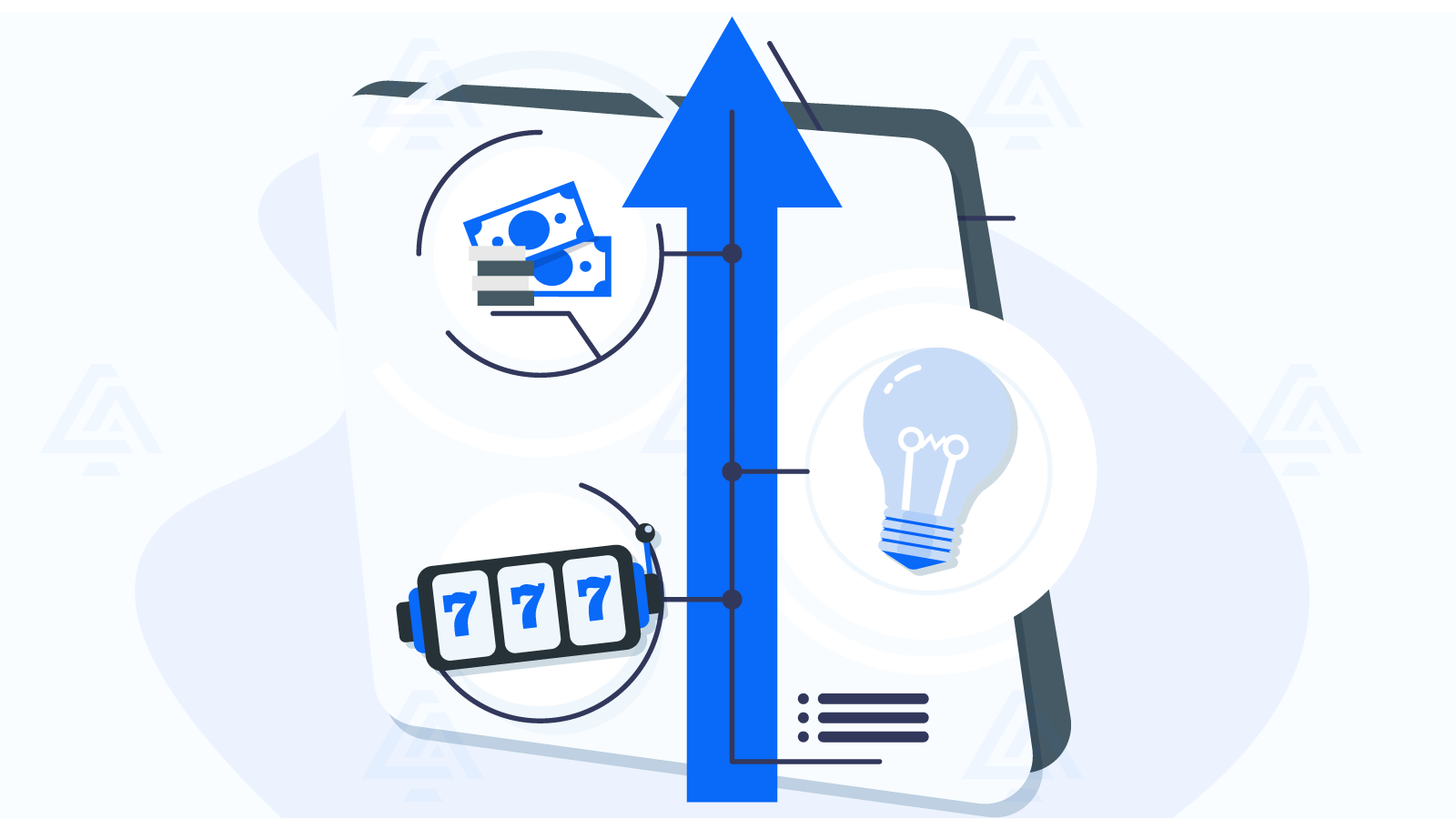 Consult the game rules

Identify the special symbols and how to activate the game features

Learn how bets work in your game (are there variable paylines or none at all?)

Set your coin value and spin value

Place your bet

Press "Spin" to turn the reels
Performing the last step at random can cost you considerably. It will also prevent you from fully experiencing the slot.
So, let's dive deeper into how to play slots online or digitalized slot machines:
Consult the rules
How do online slots work? It's pretty straightforward as long as you are accustomed with the slot machine terms.
If you want to discover how to play slots for real money online the rules will include essential elements such as:
How to activate features or bonus rounds;

The special symbols;

Paylines;

Paytable;

RTP, etc.
Players can access the rules by clicking the game information button. This will appear in the screen corners or within game settings.
Symbols and paytable
The main symbols that could appear in a slot are:
Wild symbol
This will replace any other symbol necessary in a combination.
It can also be a multiplier that increases the value of your pot.
Scatters
Such symbols will yield positive results for the player whenever they appear on the screen in a combination of at least three.
They do not need to be on the same payline.
Multipliers
Some games have separate symbols that multiply the pot.
These must generally be part of a combination recognized by the slot.
Other special symbols include Sticky Wilds, Expanding Wilds, Symbol Transformations, Spreading Wilds, etc. These are more difficult to find.
Use the paytable
Players who understand the paytable have access to essential information such as:
The number of paylines;

What symbols represent the wilds, scatters, multipliers, etc.;

The slots' payout and betting requirements;

What actions to take to trigger bonus rounds, etc.
Consider the paytable as the users' basic manual for how to play casino slots.
Features
Bonus Games are one of the most common features. These essentially trigger an extra round or multiple extra spins for which no additional payment is necessary.
Re-spin is also a kind of Bonus Game involving specific reels.
The Gamble feature is a 50/50 chance to double your results or to lose everything. It usually consists of a red/black-high/low game. You need to guess correctly to increase your outcome.
Important
The Autoplay feature, common to almost all slots, is now banned by the UKGC.
How bets work
The bet is determined by the coin value and the spin value you choose before spinning.
When you play slots, you place a stake for each payline.
These can be fixed or variable.
Fixed paylines
Playing fixed paylines is similar to betting on one-armed bandits. These were the old mechanical slot machines where you needed to line up the same symbol across the centerline.
Today, slots have a minimum of three fixed paylines.
Variable paylines
Variable paylines can zig-zag across the screen, appearing in much greater numbers.
Unsure how online slots work?
You can now check the slot map in the Help section. It will present all the active paylines.
Adjacent/All ways slots
With such games, players don't bet on paylines.
Instead, they stake that those three or more symbols will appear on lines that are right next to each other.
An adjacent ways game imposes that neighbouring symbols combinations start on the first reel on the left.
If you are wagering on all-ways games, it doesn't matter on which reel the combination starts.
Be aware
Your winnings add up to your total game balance, not your player account. So, it's important to withdraw your winnings as quickly as possible.
How to play slot machines
You can now use the video screen and adjacent buttons to make your bet and spin the reels.
The process at a land-based casino is mainly the same as how to play online slots, with a few problems:
Brick-and-mortar casinos don't provide bonuses specific to slot machines;

The RTP on physical slots is harder to point out.
So, if the rules are identical, you cannot play slot machines with a promotion, and picking them according to payout is more complicated.
Play it smart: crafting your winning slot strategy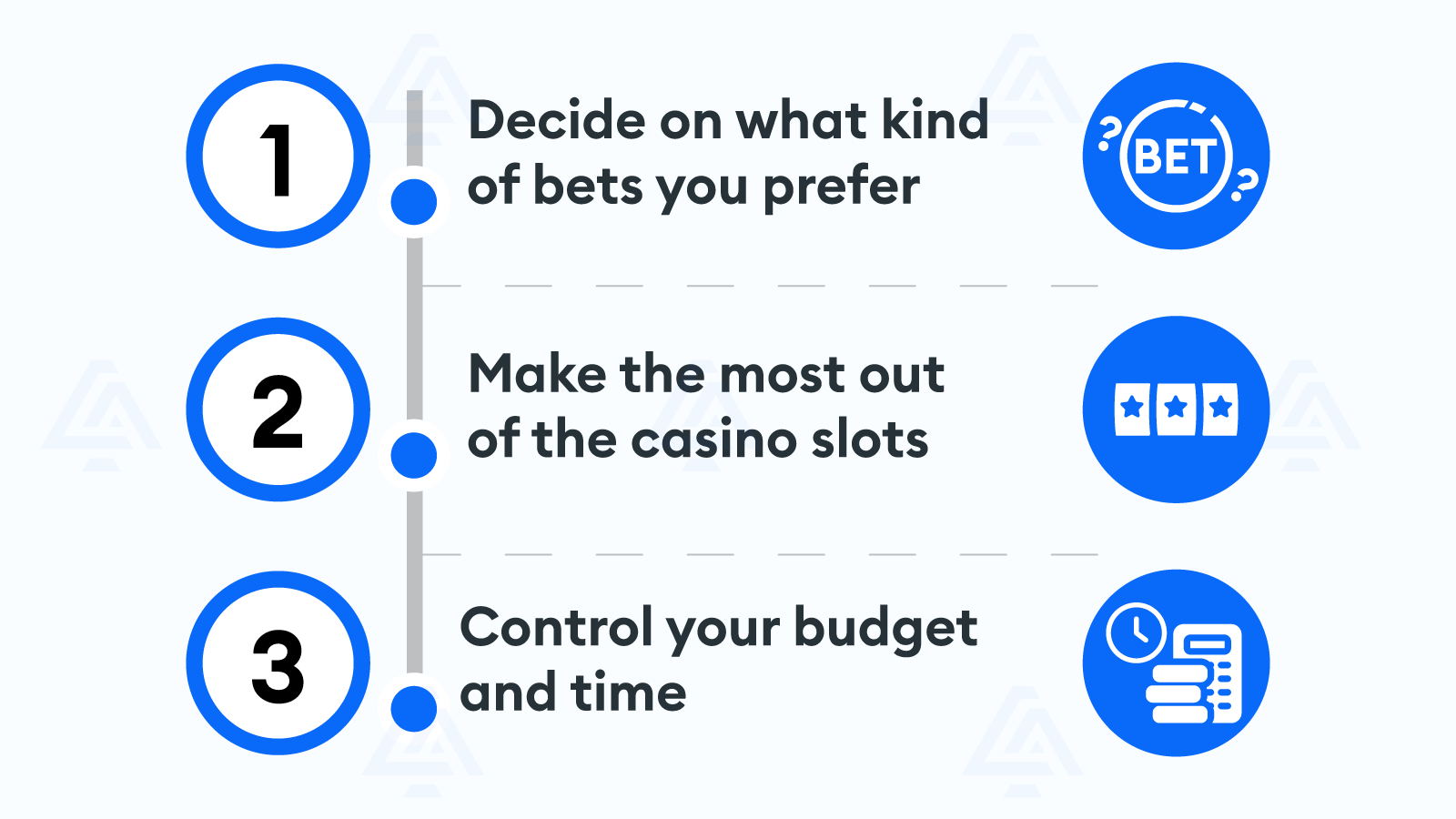 Step 1: Decide on what kind of bets you prefer

Step 2: Control your budget and time

Step 3: Make the most out of the casino slots
These are the fundamental strategic steps to consider if you want to know how to play slots online smartly.
Stay with us to understand what each step involves.
How to play slots at a casino: a universal strategy?
No. There is no universal strategy to turn the odds in your favour, as slots are mainly based on chance. However, the steps we mentioned ensure that you don't lose recklessly.
Test your betting techniques
This step prepares your approach to how to play slots at a casino.
What you need to do here is to decide if the possible outcomes of specific casino slots are worth betting with the maximum amount.
If not, it's essential to know the slot's volatility, as well as how many rounds you'd rather play before placing your bets.
This helps you calculate how much you can bet per line.
Example
You decide to play a high-volatility slot. It means that the chance to receive funds in return for your bets is slimmer. However, the sums you may receive are very high.
In this case, it's a smart idea to set the smallest coin value so you do not lose too much.
If you choose games with fewer paylines, you may also reduce your losses.
However, choosing a low-volatility slot means you may have more positive outcomes, although the sums will be lower.
In this case, count the paylines you bet on and establish your coin value.
Recommendation
CasinoAlpha experts suggest that you should always start with small bets to test out how to play slots at a casino.
Do slots tournaments work the same?
No. There are a few different aspects to keep in mind:
You can't set your coin value when you are in a tournament

The tournament sets a predetermined number of spins

You must pay an entry fee, etc.
According to these factors, consider whether it is harmful to your budget to participate in tournaments at all.
Include the RTP and volatility of the games featured in the tournament to assess if results are likely and worth it.
Set your limits
With this step, you learn to maximize your resources and how to stay in control of your gambling.
Addiction can make players less clearheaded and determines an avalanche of loss.
Do not chase losses or overspend in one session
Casino sites will often help you do this by providing you with the opportunity to set daily, weekly, or monthly:
Deposit limits

Loss limits

Session limits

Wagering limits, etc.
Tools like these and references to UK responsible gambling institutions are mandatory for any licensed casino.
Tips
Avoid wagering the maximum bet too often to ensure your budget does not decrease suddenly.
Maximize game settings
It involves using all the features to your advantage.
We don't just mean the game's special features or symbols. We mean everything, from the sound volume, to how the game shows up on your screen.
While slots are based on Random Number Generators (RNGs), some concentration is still necessary.
And the smallest details can have a great impact on someone's confidence.
Keep an eye out for game settings such as "Quick Deposit" to avoid unnecessarily delaying a session.
A feature to watch out for:
Some games have the option to switch to split-screen mode. We do not recommend it, as it is highly likely to affect your focus and damage your gameplay.
Slot success manual: essential dos and don'ts for players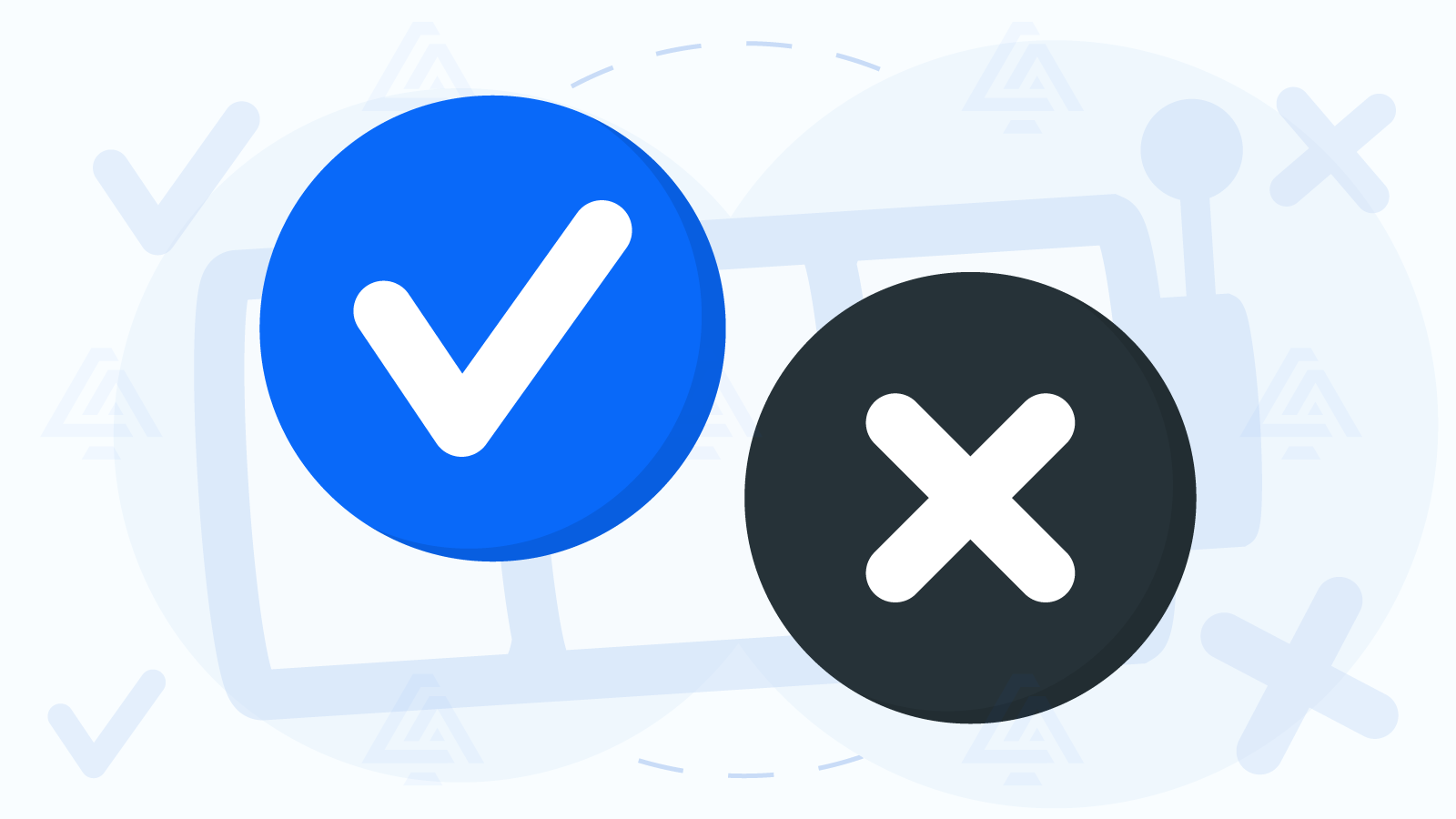 Now you know how to play slots at a casino. Let's sweep through the main points:
Dos
Choose secure and top-quality games and casinos from trusted professionals;

Use verified bonuses to protect your budget;

Get familiar with the casino slot's rules, symbols, and special features;

Make your bets according to your resources and play style;

Use all the game elements to your advantage.
Don'ts
Don't disregard the casino's payout rates and withdrawal policy;

Avoid overspending by setting regular limits on your deposits, wagers, or losses;

Refrain from following strategies that have not been designed with your budget in mind;

Don't use the split-screen mode but maintain your focus.