Are you in denial of a gambling problem?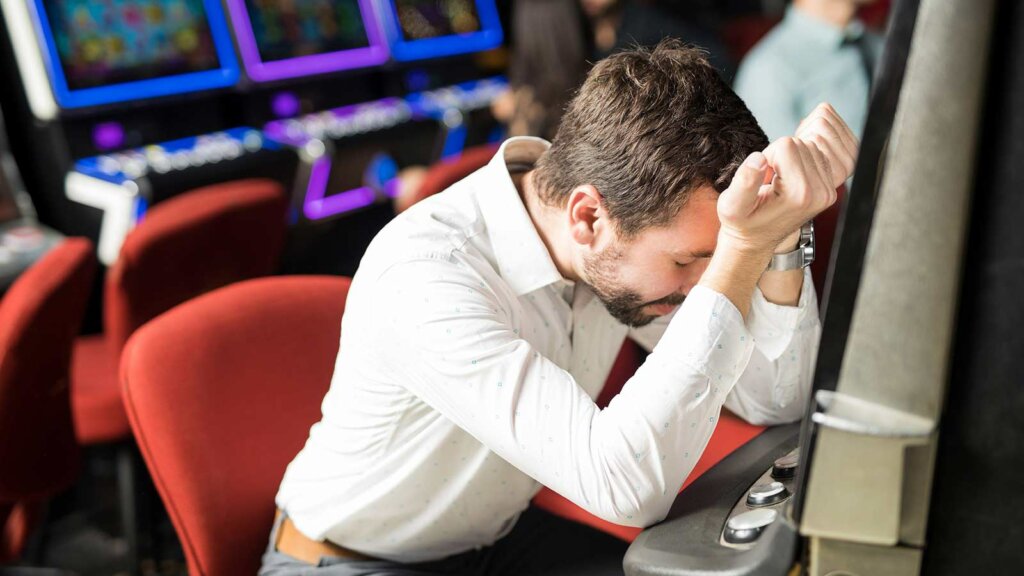 Denial is mostly every time a feature of compulsive or addictive behaviour. Thus, it may be problematic for you to acknowledge that you have a problem, as Mayo Clinic affirms in its Compulsive Gambling piece.
Therefore, we have created a set of questions also used by specialists to help you acknowledge if you or a loved one need(s) assistance.
How to know if you have a gambling problem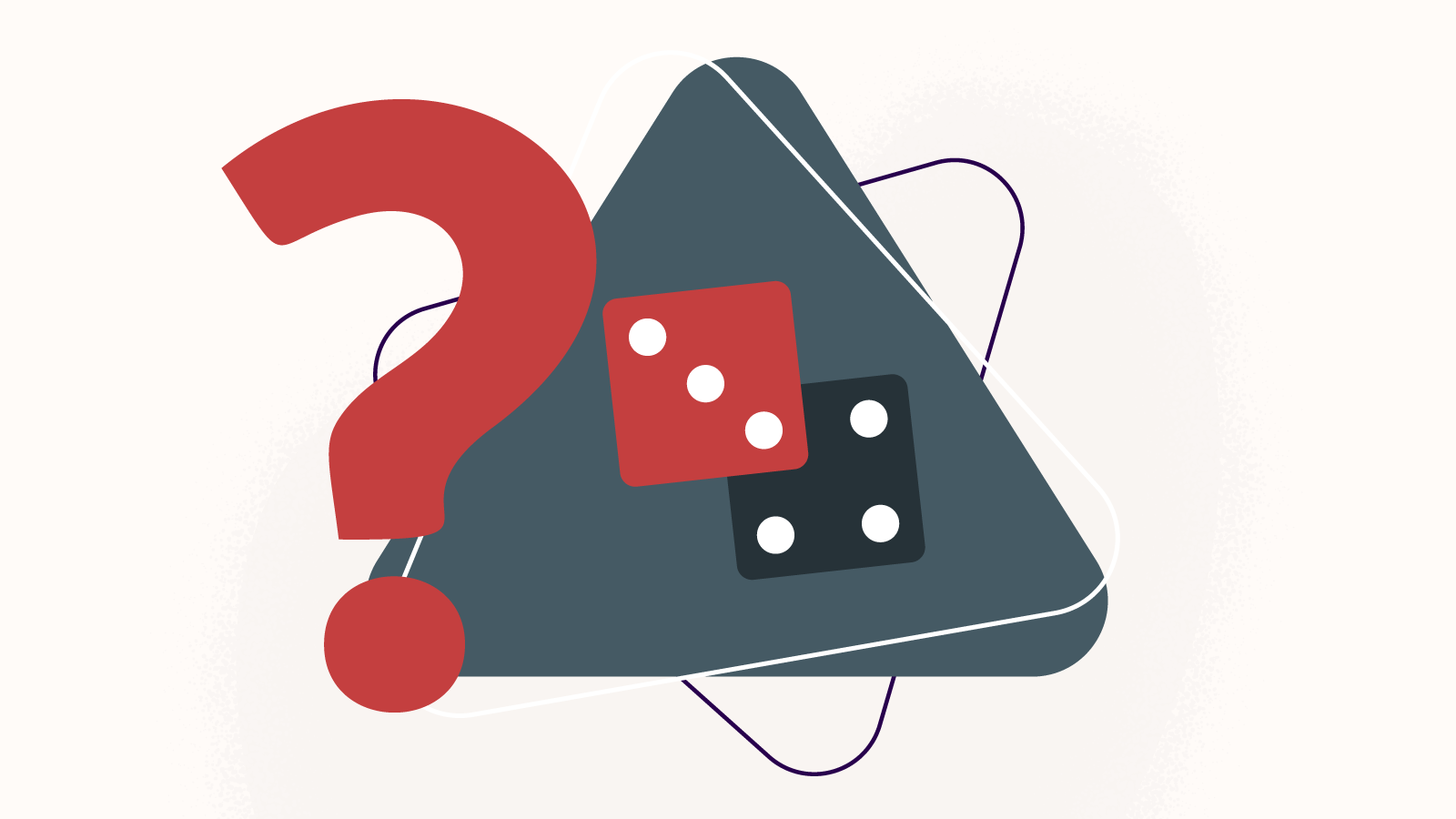 In order to comprehend if you indeed need to seek help, we suggest you answer the following questions honestly and count the number of times you responded "yes".
30 gambling addiction-related questions
Once you start wagering, is it difficult to terminate your session?

Do responsible gambling tools make you feel uncomfortable?

Does betting make your friends and family concerned about you?

Do you feel the need to increase the funds to reach the desired stimulation?

Have you ever tried to control, decrease, or stop gambling, yet it was ineffective?

Do you often think about gambling?

Have you consumed drugs and alcohol more often?

Are you undergoing strong urges to bet?

Have you ever sold or attempted to sell personal or family possessions to finance your gaming?

Has gambling caused you to feel emotionally distressed or sleepless?

Have you hidden the truth to your friends, family, or close ones on at least three occasions about how much you lost while gambling?

Ever participated in illegal activities to fund your gambling?

Has gambling ever caused serious or repeated issues in your interactions?

Has your betting behaviour interfered with your school/job?

Is remorse one of the main feelings after betting?

Were you ever cautious in using "wagering money" for ordinary spending?

Did gambling make you negligent of the wellbeing of your loved ones or even yourself?

Do you ever play in the attempt to make extra money for your debts?

Have you self-excluded from an online casino yet still thought about other ways to play?

Ever since you started gambling, have you risked or lost your job or educational/career chance?

Have others judged your gambling behaviour or stated that you had a problem, regardless you thought it was true or not?

Do you ever argue with the people you live with about how you handle money?

Did the gambling temptation ever arise out of the blue?

Have you ever felt that you may have a gaming problem?

Do you have difficulty limiting playing sessions?

After collecting some earnings from bets, do you feel the urge to go back for more?

Do you spend more than you afford to lose?

Have you ever needed to ask for a loan from your friends, family, or a lending institution, to escape a desperate money situation caused by gambling?

Do you often rely on others to help with money issues caused by gambling?

When you don't have the necessary funds to gamble, do you still find a way to do it?
If you have answered yes:
To 0-5 questions – it is likely that you do not have a problem, yet it is always good to know how to stay in control.

To 5-10 questions – you might have a gambling problem, and it would be a good idea to ask for guidance.

To 10-20 questions – it probably feels like a problem by now, and you should consider seeking help.

To 20-30 questions – you should get help as quickly as possible. It is never too late to lessen your gambling cravings and eventually stop.
The importance of responsible gambling measures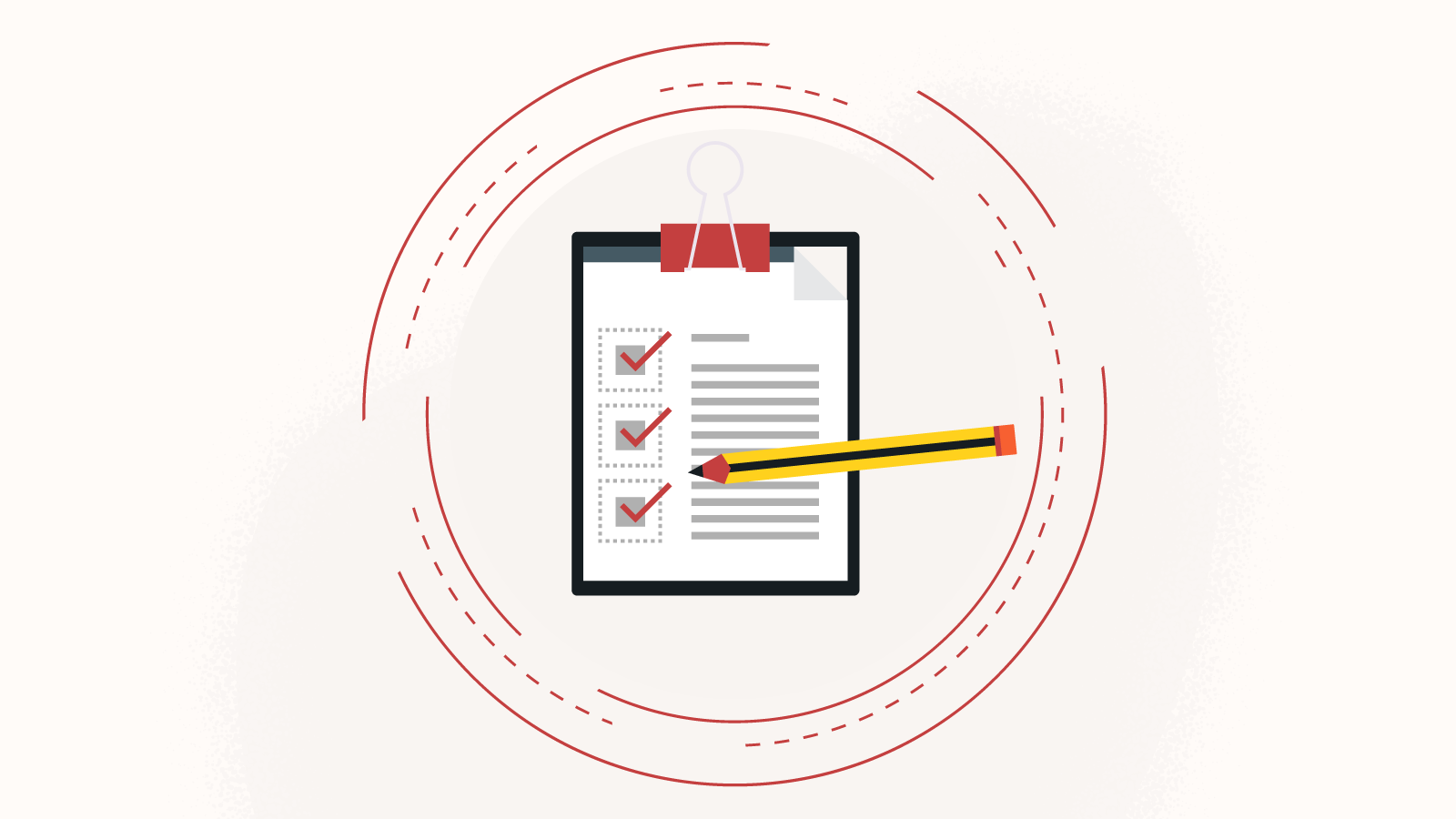 Being in control over the time and money spent on gambling is a crucial way of ensuring that you're staying safe.
In case you gave multiple "yes" answers, you should not overlook the signs.
The UK Gambling Commission offers information on Safer Gambling, about the tools and measures that can be applied.
CasinoAlpha's guaranteed tools
Block gambling payments with your bank
Several UK banks now offer the option to limit spending on gambling. This is done by blocking your debit card or bank account, stopping the account from being used for this type of transactions.
The banks you may reach for this measure include: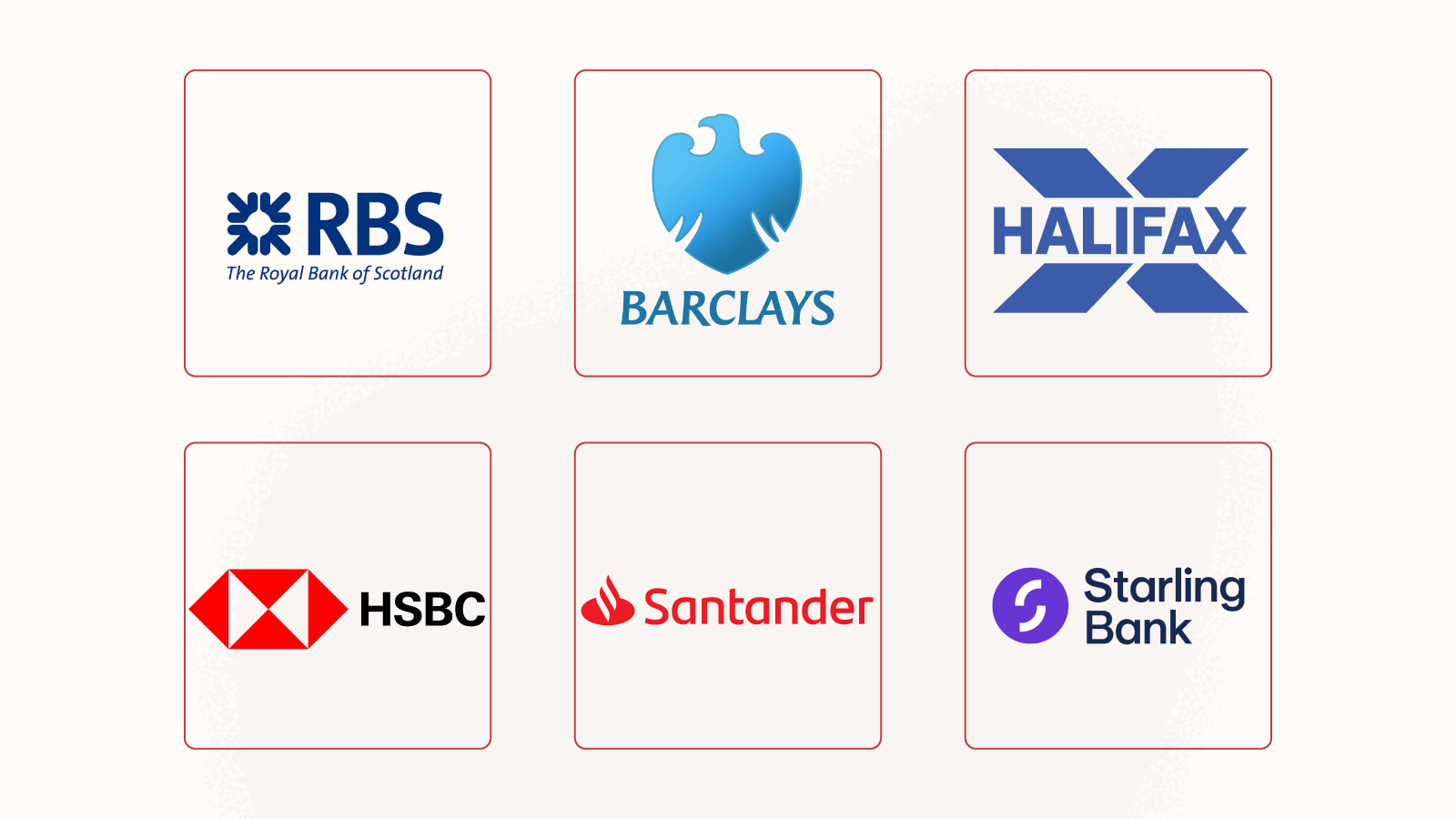 Bank of Scotland;

Barclays;

Halifax;

HSBC;

Santander;

Starling.
Tools that control the amount of time spent on the platform
Reality check;

Time trackers;

Machine limits.
Limit gambling advertisements on social media
Although you cannot completely remove advertisements on these platforms, you can limit or hide them from your feed.
For example
Facebook offers multiple tools to control the type of ads you can see.
Product exclusions
You can lock specific casino games online if you have observed you are spending more time on one game type. Unfortunately, sports betting cannot be locked.
How to tell if your close one has a compulsive gambling issue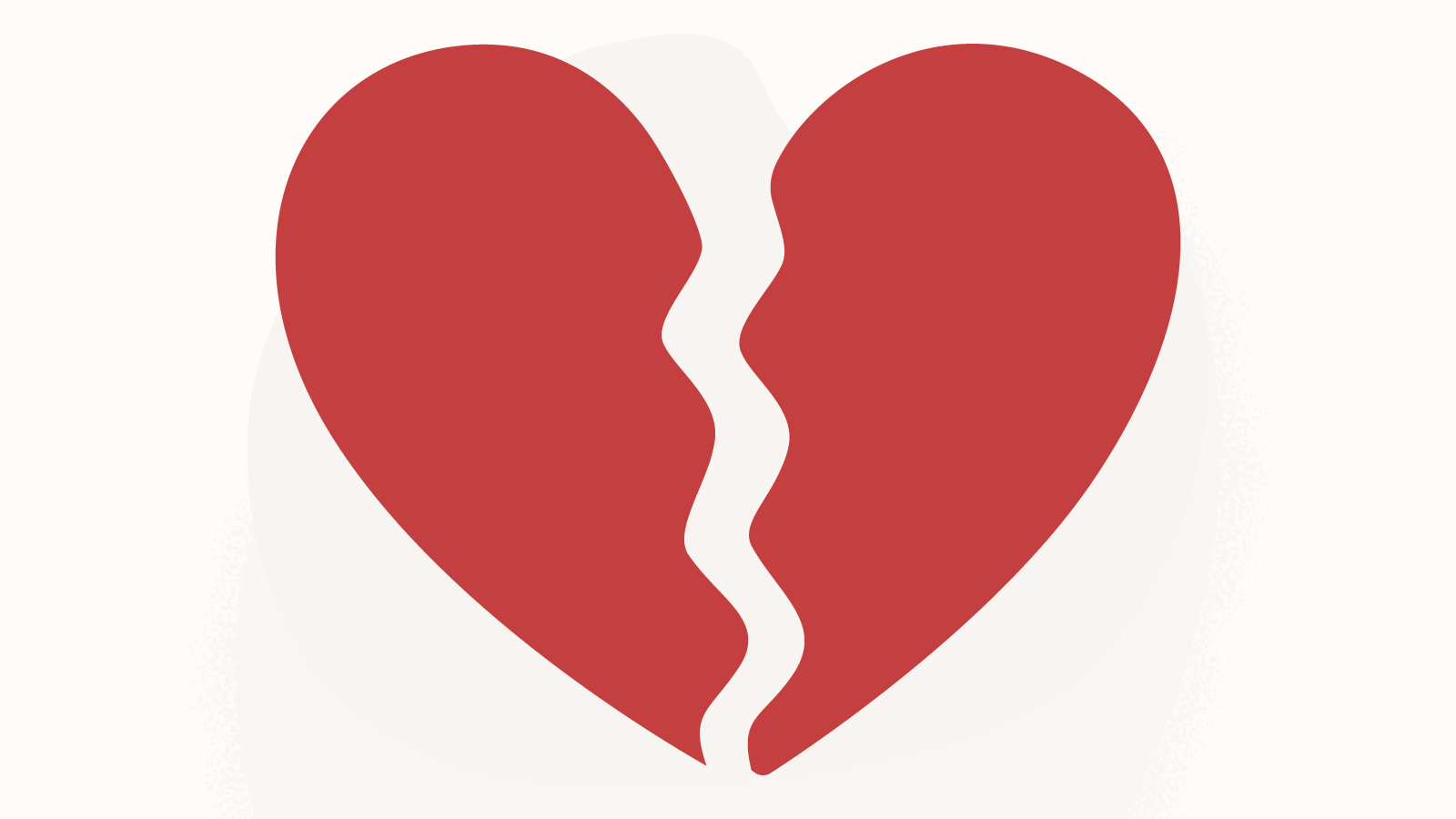 Compulsive gambling can, without doubt, impact the individual's close ones.
While most information emphasizes intimate partners and children, the Australian Institute of Family Studies also discusses The impact of gambling problems on families further.
Tips
This issue can reach the extended family members, such as parents, cousins, grandparents, and siblings.
If you find yourself affected of a loved one's gambling behaviour, try to answer the following questions with the information you have.
Does/has your loved one:
Gamble to retrieve lost money?

Change sleep, eat, or intimacy patterns?

Leave his/her children or siblings alone, or neglect their primary care, even when the responsibility is theirs?

Arrive late for work/school?

Risked or lost a relationship due to gambling?

Spend large amounts of funds on bets, online or otherwise?

Avoid spending money on day-to-day expenses?

Fail to attend family events?

Overlook personal care, family tasks, or work?

Stopped activities that he or she previously enjoyed?

Asked for cash more frequently or for increased amounts?

Is missing for extensive, inexplicable periods?

Have his/her close ones complained of missing funds from a bank account or wallet?

Neglects personal obligations?

Gambled away funds needed to pay household bills?

Seem anxious, has difficulty to concentration or pay attention?

Complain of boredom or insomnia?

Alternate between bankruptcy and wealth?

Frequently asking to borrow cash, for a loan, or even for salary advances?

Try to win extra money, such as taking a second job, yet without a change in finances?

Do family members complain that their valuables are missing from the house?

Try to overcome social isolation by visiting casinos or betting shops?

Have his/her close ones complained of missing funds from a bank account or wallet?

Seem emotionally imbalanced or has unexpected rage outbursts?

Gambles to feel a rush of adrenaline, explained as a change in monotony?

Bets to escape unpleasant feelings and problems which cannot be easily resolved?

Plays to relax and unwind after a tense day?

Complain about stress-related health problems, such as appetite loss, overeating, headaches?

Spend more money than affords to?

Seems suicidal or depressed?

If you believe the answer is yes:
To 0-5 questions – your loved one may be safe from gambling addiction. However, you can always discuss gambling-related topics that may make the individual acknowledge the risks or reveal further information.

To 5-10 questions – if this result suits your "yes" answers, you should note that the individual might have a gambling problem, and it would be a good idea to present options for responsible gambling tools and guidance.

To 10-20 questions – seeking help is the right option in this case, as the gambler surely feels the addiction settling in.

To 20-30 questions – In this case, you have much reason to worry about your loved one's welfare, as it may affect his/her mental and physical health, among others. Guide him/her towards the help organizations and try to be encouraging even when the person comes back to gambling at times due to addiction.

If you are affected by another person's gambling, you can reach GamCare or GameAnon, where help is provided for you and your partner. He/she can also be aided by avoiding Bet Regret, a programme initiated by BeGambleAware.
Tips
In case you are worried that your child may be in any of these situations, know that there are various Child protection advice, tools, and help organizations available in UK.
Do not overlook suicidal signs!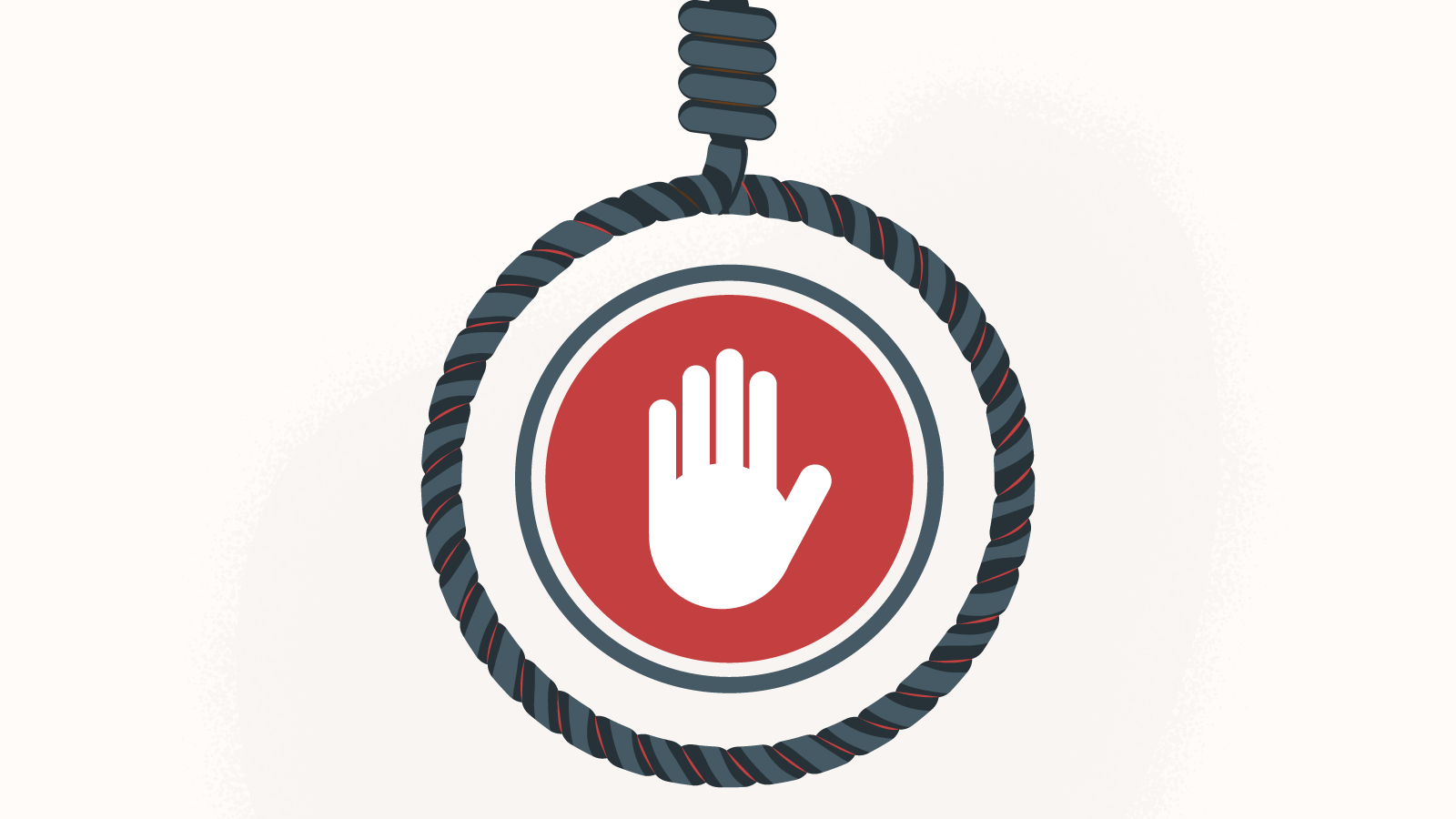 Due to problems and worries caused by gambling, the individual may experience suicidal thoughts. If your loved one seems depressed, sad, worried, or has even mentioned ending his or her life, you should not neglect these signs!
Various agencies provide confidential support and information, and SupportLine supplies multiple ones on Problems – Suicide.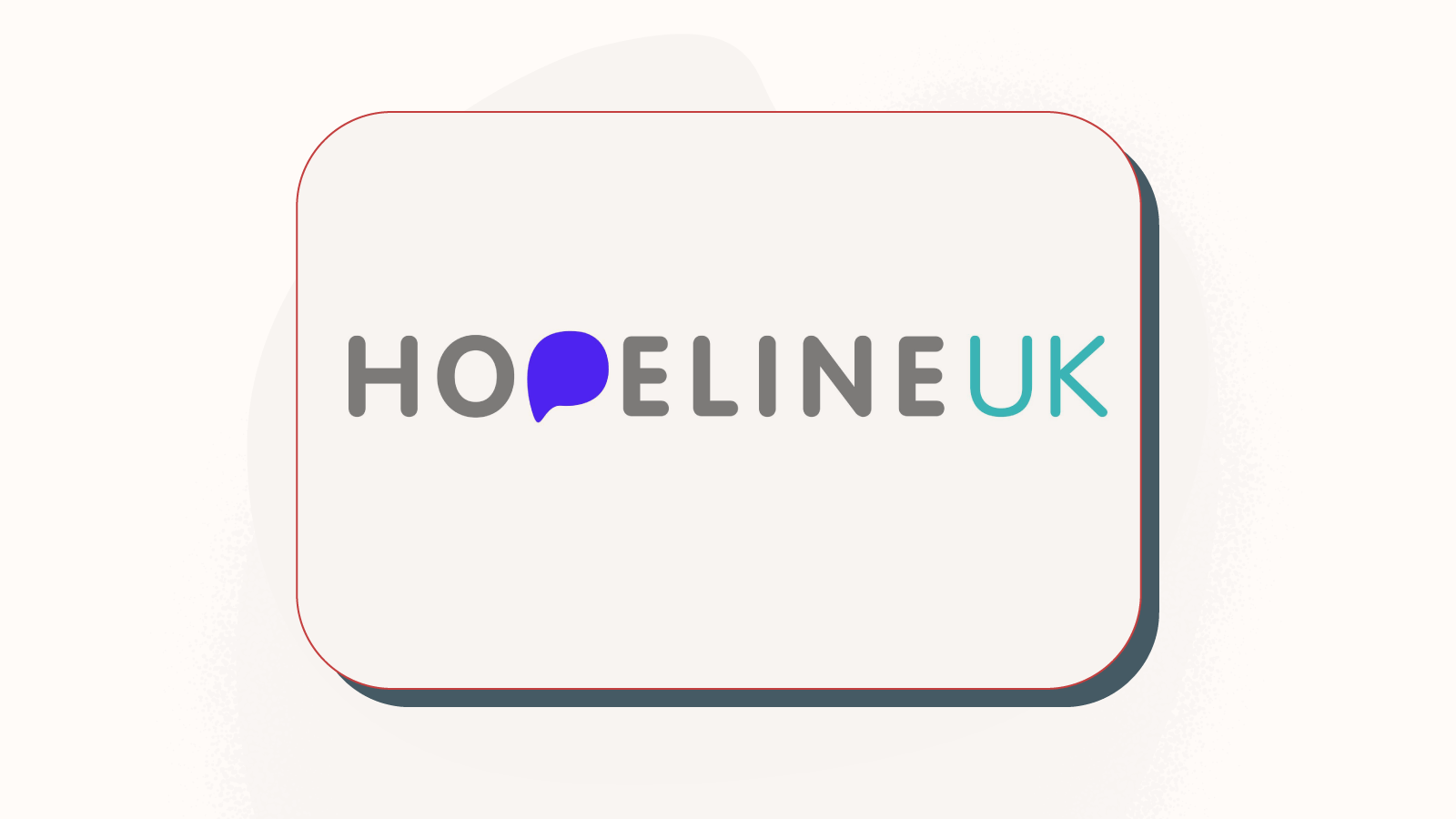 At HopeLine UK, you can receive practical advice on suicide prevention that you can apply to your loved one.
You may contact the agents via call: 0800 068 4141, text: 07860 039 967, or email: pat@papyrus-uk.org.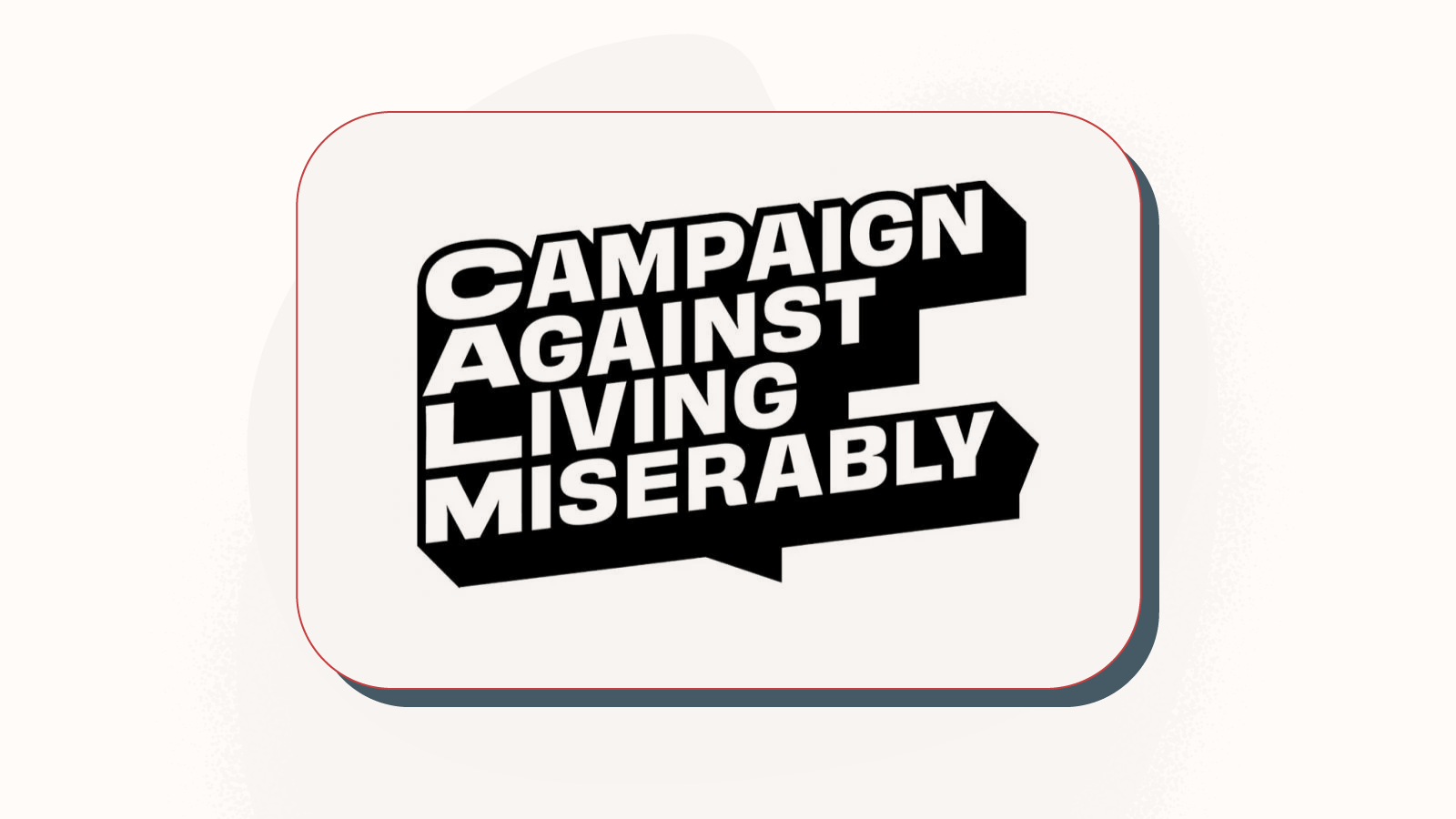 Short for Campaign Against Living Miserably provides help and assistance to young men aged 15-35 on matters that include depression and suicide.
They are available from 5 pm-midnight every day, at 0800 585858.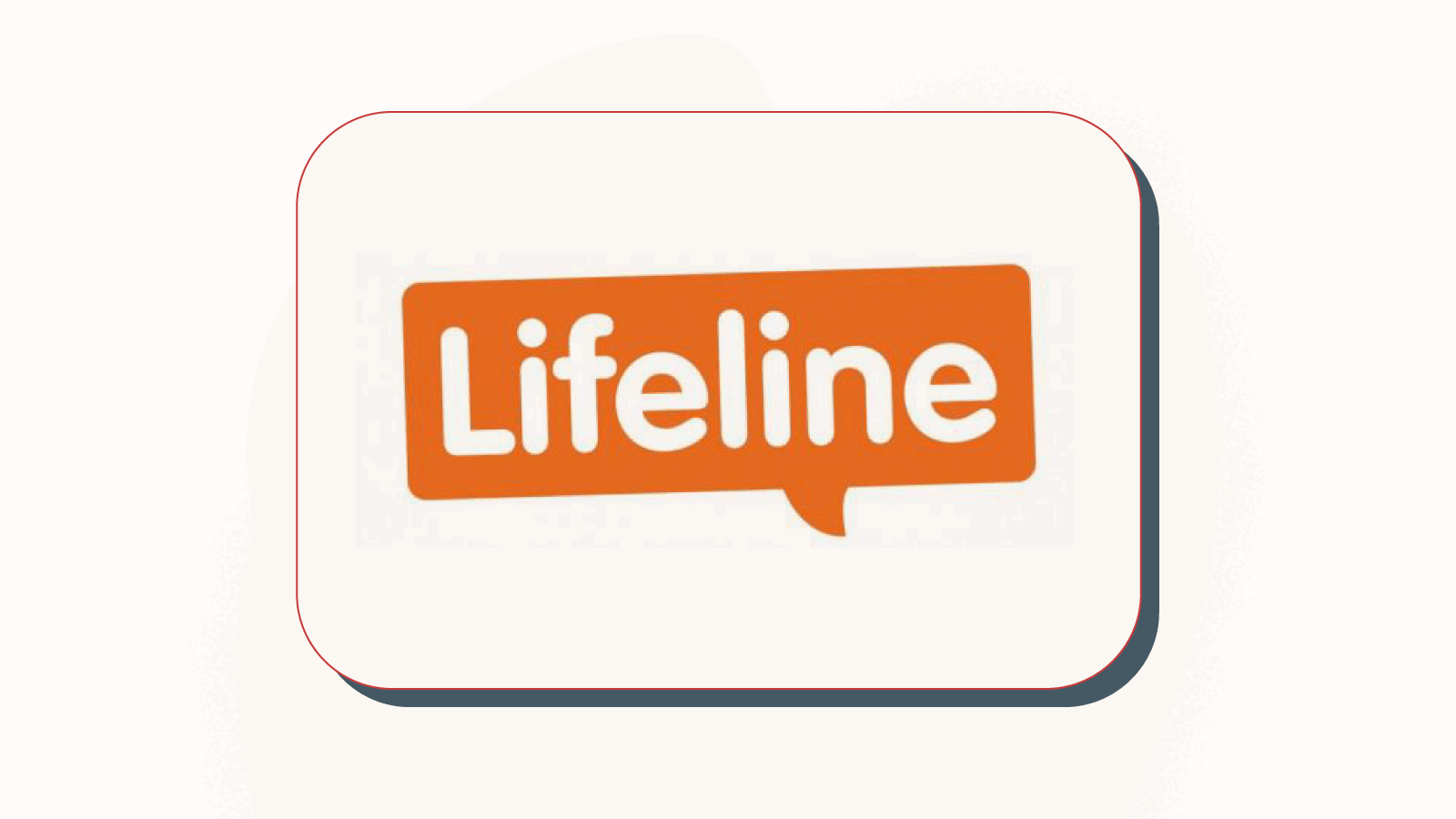 Everyone in Northern Ireland that experiences distress or despair will receive immediate help 24/7. The issues dealt with involve:
Trauma

Anxiety

Suicide prevention

Self-harm
Face-to-face counselling, mentoring, and befriending are also a possibility.
Those in need can call free of charge 0808 808 8000. Lifeline also offers for deaf or hard of hearing Textphone users an option at 18001 0808 808 8000.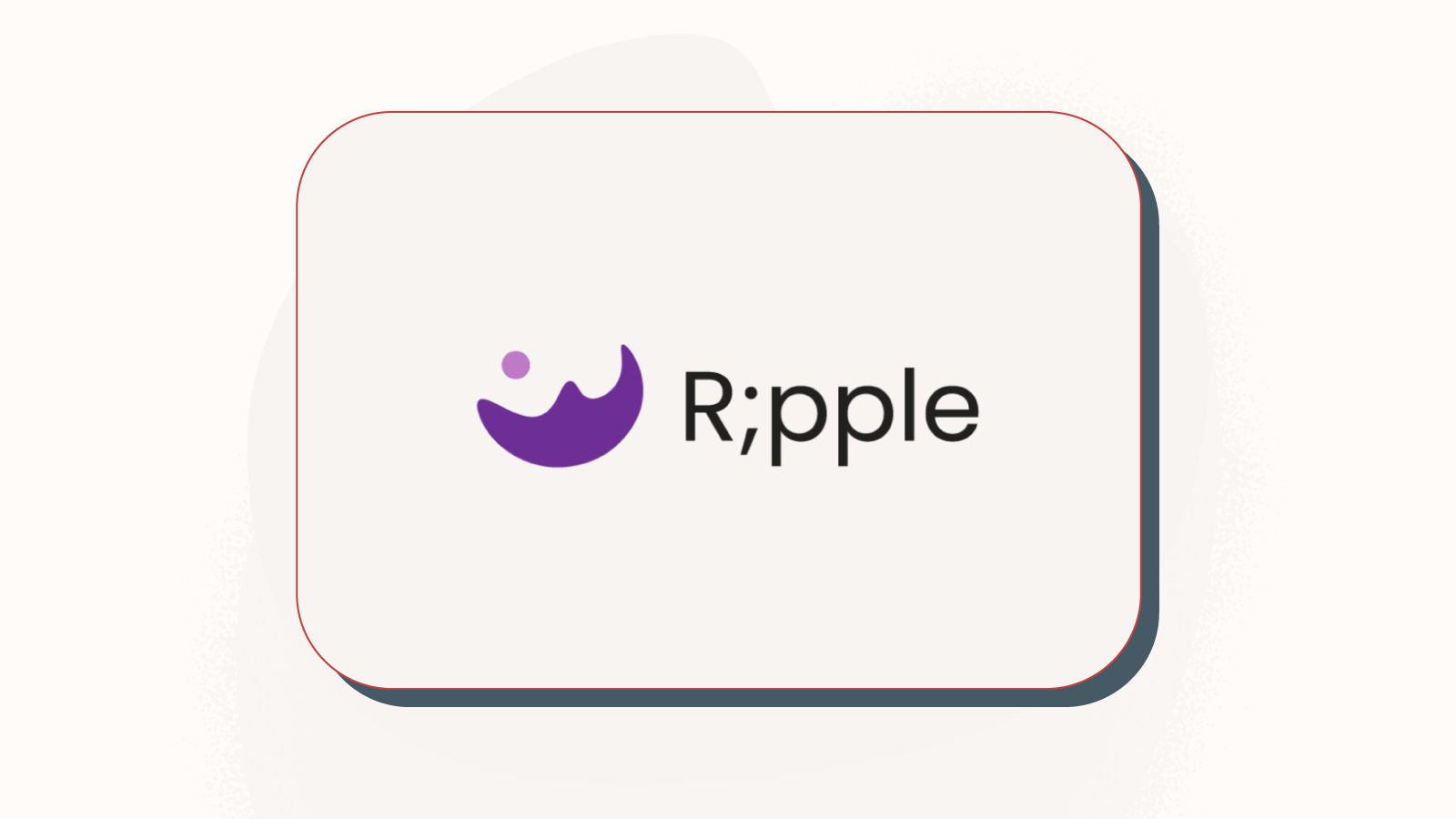 The second the individual is searching for a harmful phrase or keyword identified within the Ripple monitoring tool configuration, the tool will present a visual page on the user's device.
The visual will be presented before any online search is displayed and act as an interception to encourage users to visit a mental health support page as an alternative to the harmful online results.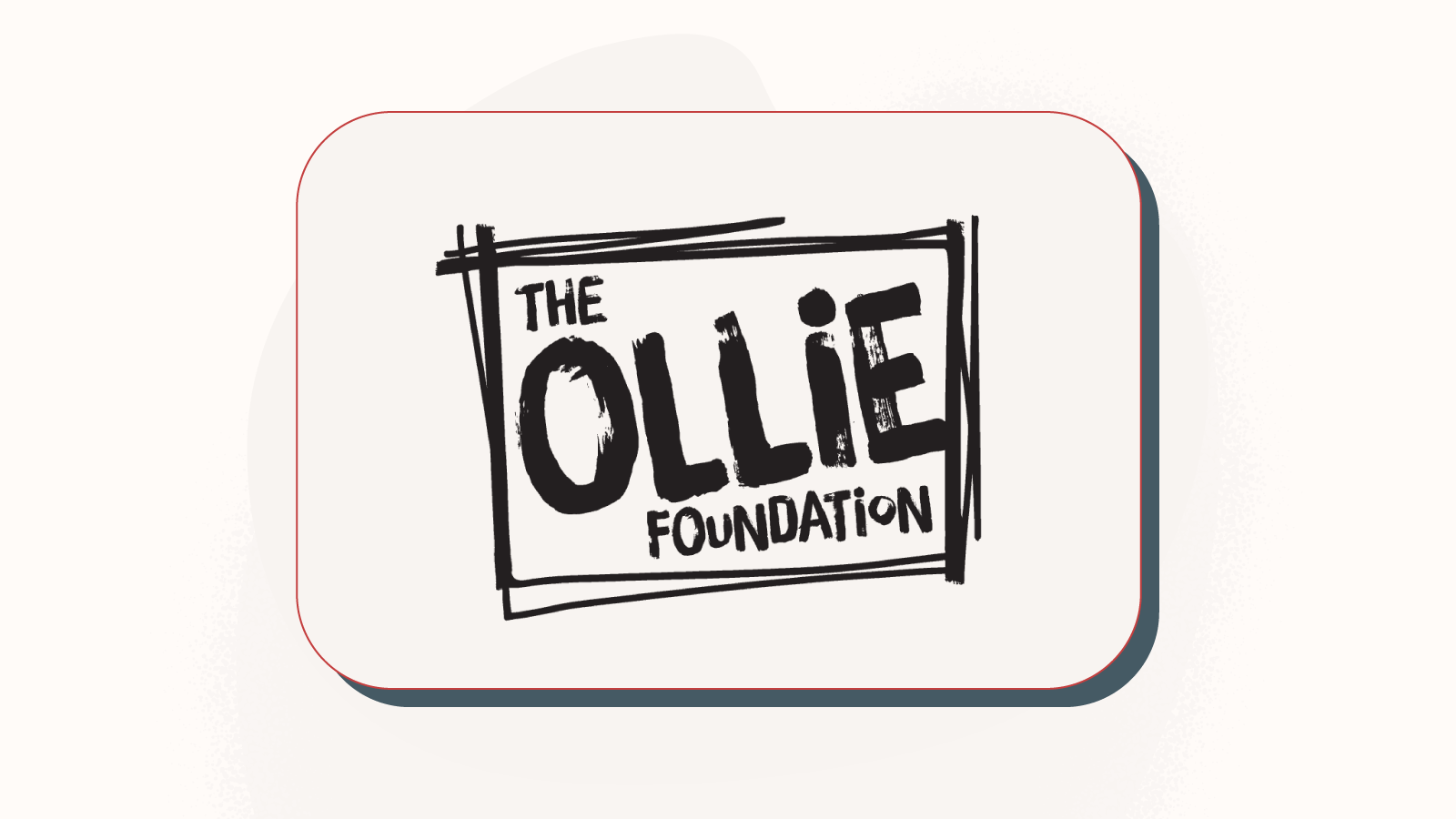 OLLIE – One Life Lost Is Enough is dedicated to bringing suicide awareness by offering confidential help and advice to young people or those worried about one.
It also prevents suicide by providing several training programmes, which have equipped over 8000 people.
The charity is located on Faulkner House, Victoria Street, St Albans, Hertfordshire AL1 3SE, and can be contacted via email – contactus@theolliefoundation.org or Call – 07715 311891.
Effects of problem gambling
Compulsive gambling itself does not have physical symptoms, yet the adverse effects can appear in other life areas, as NHS inform warns us on Problem Gambling.
The effects may include: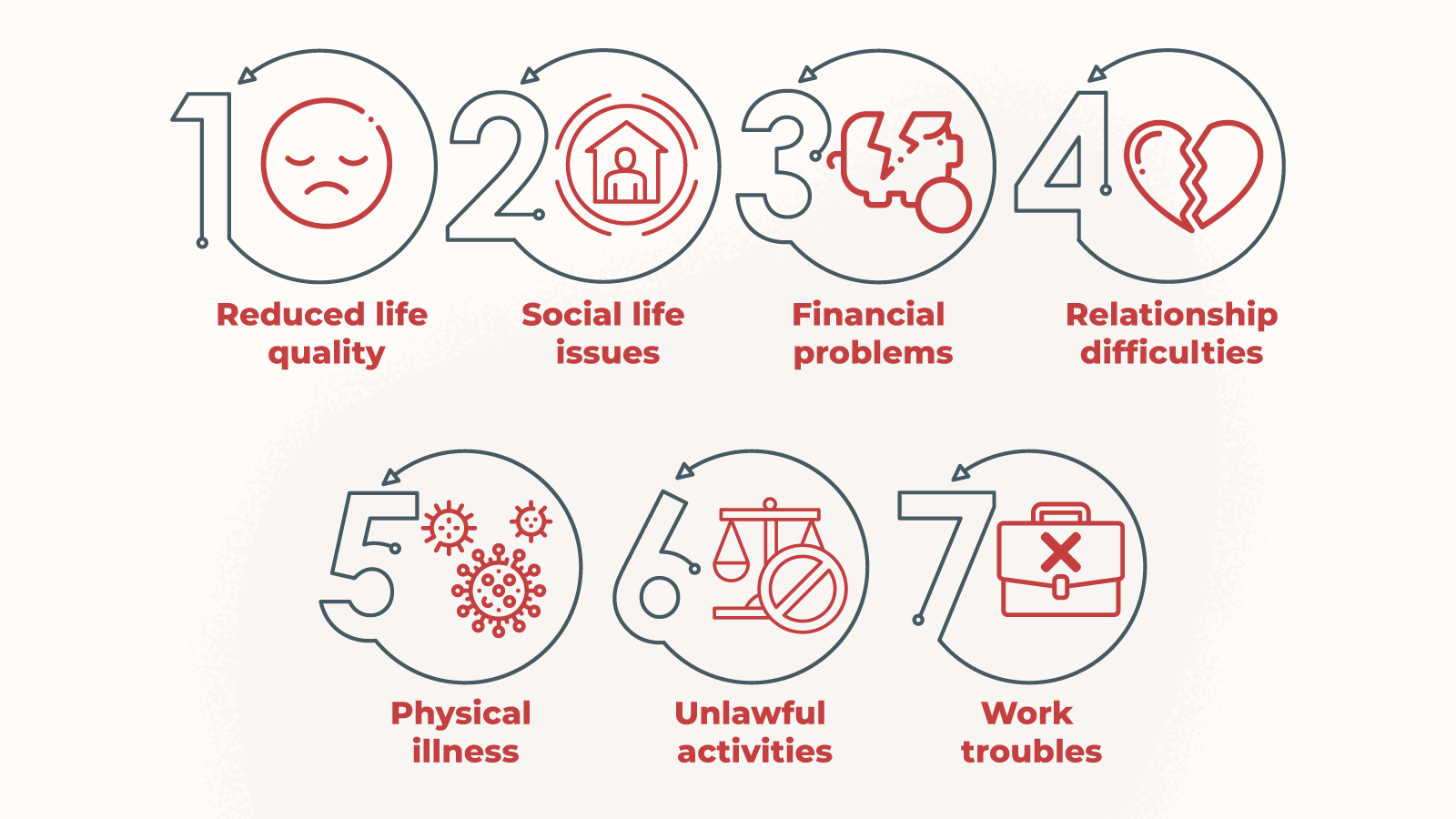 Reduced life quality – having fewer funds or free time to spend;

Social life issues – avoiding family, friends, or going out;

Financial problems – having multiple debts and insufficiency of money for day-to-day expenses;

Relationship difficulties and family conflicts – arguments with the close ones on financial struggles;

Physical illness – can be caused by being less active due to spending extra time gambling or potentially consuming more alcohol and drug use;

Unlawful activities – some gamblers find themselves committing illicit activities to fund their habit;

Work troubles or unemployment – usually caused by gambling at work or missing work due to it.
Even if you have not experienced these effects yet, if gambling becomes an issue, it is possible that they arrive in the future.
Important
It is crucial to acknowledge the impact gambling could have on you and your loved ones.
Factors that could make problem gambling more likely
People that work in betting shops, casinos, or arcades;

Having a family member with a gambling addiction, especially a parent;

Being in prison;

Having a drug or an alcohol problem;

Having difficulty controlling your gambling since the first time you did it, even if you don't gamble very often.
Other factors are more often associated with compulsive gambling: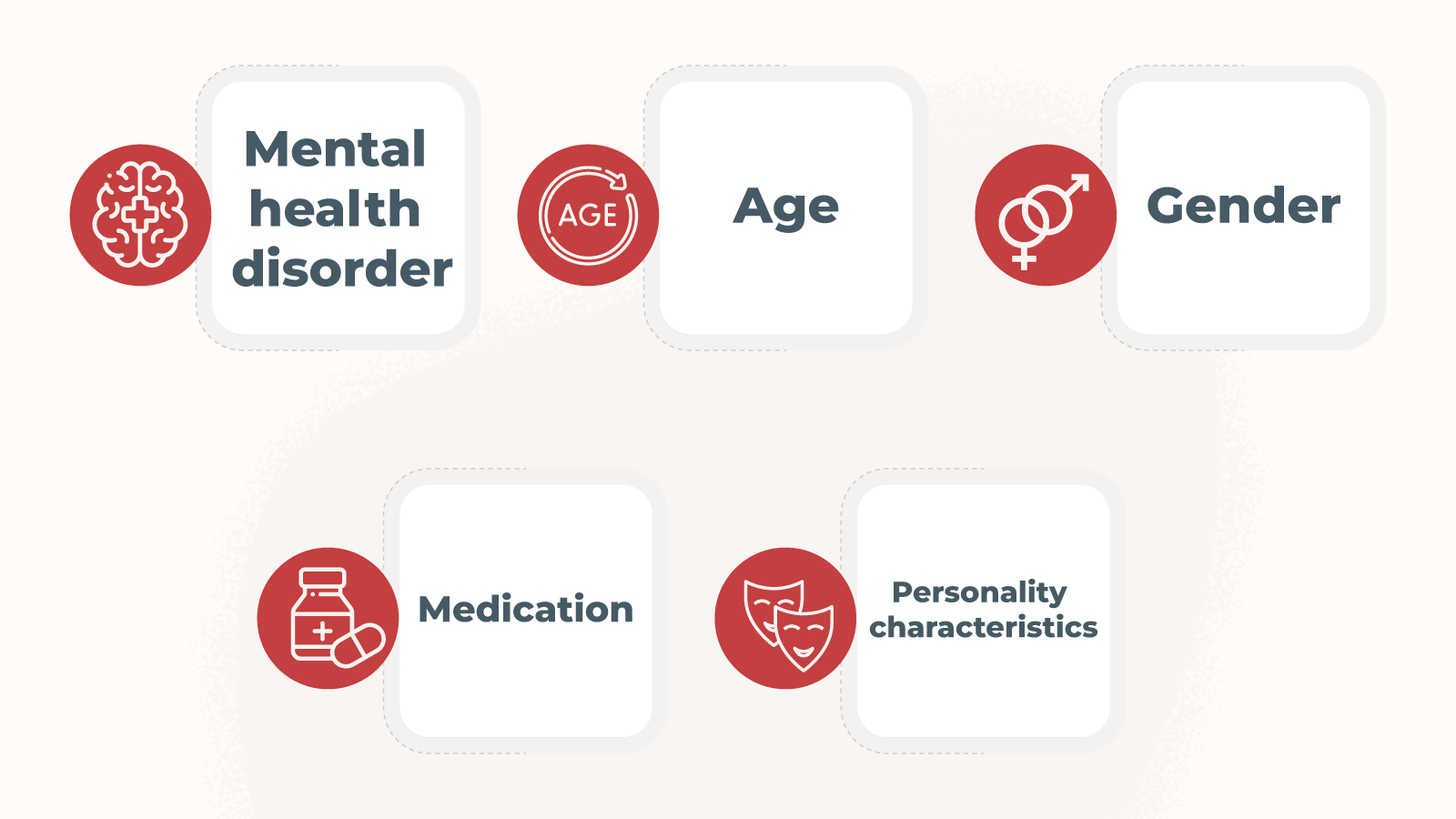 Mental health disorder – Compulsive gambling can also be associated with OCD (obsessive-compulsive disorder), bipolar disorder, or ADHD (attention-deficit/hyperactivity disorder).

Age – As stated by BeGambleAware in Annual Statistics from the National Gambling Treatment Service (Great Britain), the highest number of players were reported in the 25-29 years old and 30-34 years old age bands, accounting for 40% of gamblers in total.

Gender – Compulsive play is known to be more frequent in men than women. Women tend to start later in life and can become addicted more rapidly. However, gambling patterns between these genders have become gradually more similar.

Medication – There is a medication used to treat Parkinson's disease and restless legs syndrome called dopamine agonists. It is known to have a rare side-effect that can result in compulsive behaviours, including gambling.

Personality characteristics – Certain personality traits can increase the risk, such as being impulsive, highly competitive, workaholic, restless, or easily bored.
Tips
Gambling during childhood or the teenage years can increase the risk of developing compulsive gambling.
Be aware
Some gambling types are more likely to lead to addiction, including Video Poker, Roulette, Dice Games, Stock Market, Sports betting, as well as mobile or internet gambling.
Closing thoughts and references
Compulsive gambling can have multiple risks and can arise from many life factors. If you learned that you have risk components for compulsive gambling, you should try avoiding any gambling, as well as spaces where gambling appears.
You are not alone!
On the other hand, if even a part of yourself believes you may have an addiction, find the help institution as soon as possible, and start practicing activities to stop the addiction for gambling from becoming worse.
References