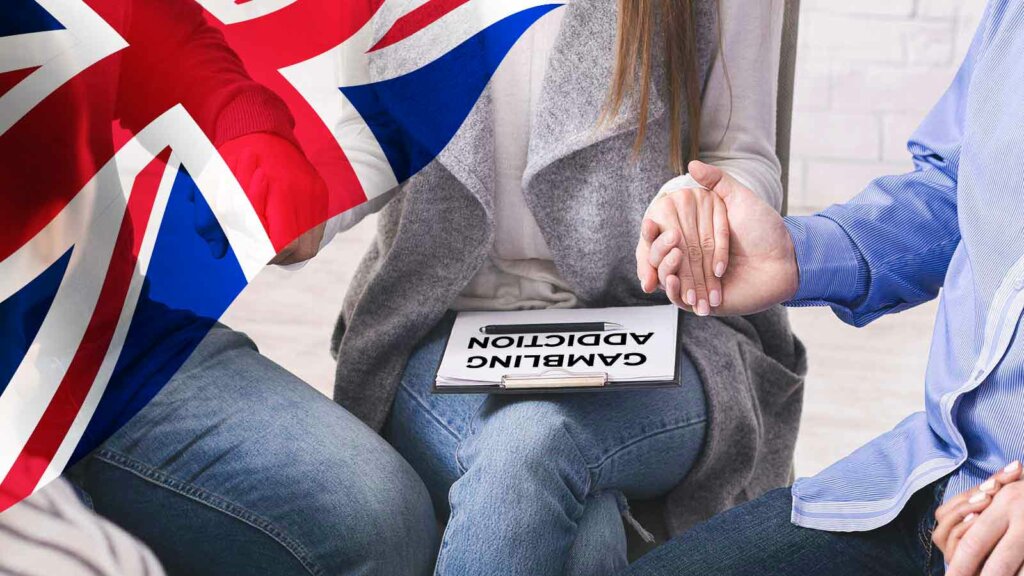 United Kingdom Responsible Gambling Institutions
We created this guide for all the people wishing to know more about problem gambling and overcome it.
We provide the questions you need to answer
If you have concerns about your habit, we put together a reliable gambling addiction quiz, which may help you assess yourself. Note your answers to have a reliable result.
The next step is looking for support, and we selected 110 institutions to make the search more accessible to all those in need.
Regulatory bodies and online support groups
The first institutions to look for are those that impose regulations on casino operators.
Think of it as step zero: a method to prevent problem gambling or help you treat it if you are afflicted.
Here, you will also find online support systems!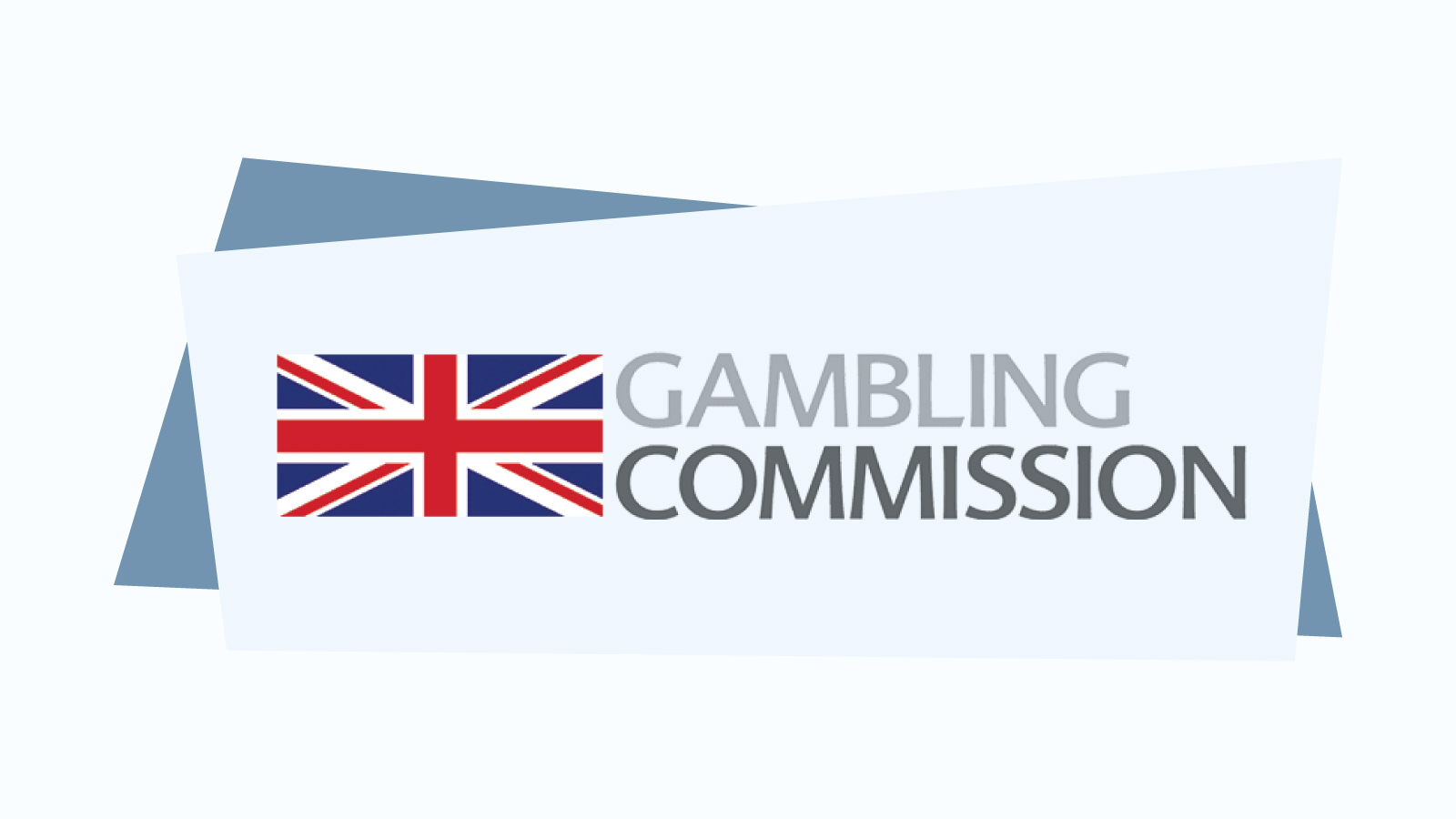 The UK Gambling Commission was formed in 2007, following the 2005 Gambling Act.
Its primary purposes are:
Ensuring the fairness of licenced operators. For example, they must display each game's RTP and test all products that appear on the website;

Obliging remote gambling providers to offer responsible gaming measures;

Imposing rules against insincere marketing or advertising;

Assessing the licenced venues' compliance with the regulations.
Why do these rules matter?
If a casino abides by the UKGC's rules, then you automatically receive responsible gaming tools.
Tips
Knowing a game's RTP may help you determine the house edge and keep track of a gaming session's outcome.
You will also get the option to limit your deposits, real cash losses, or wagering. Plus, gambling sites that do not comply with the licence will receive fines. In extreme cases, they risk losing their licence altogether.
2. ASA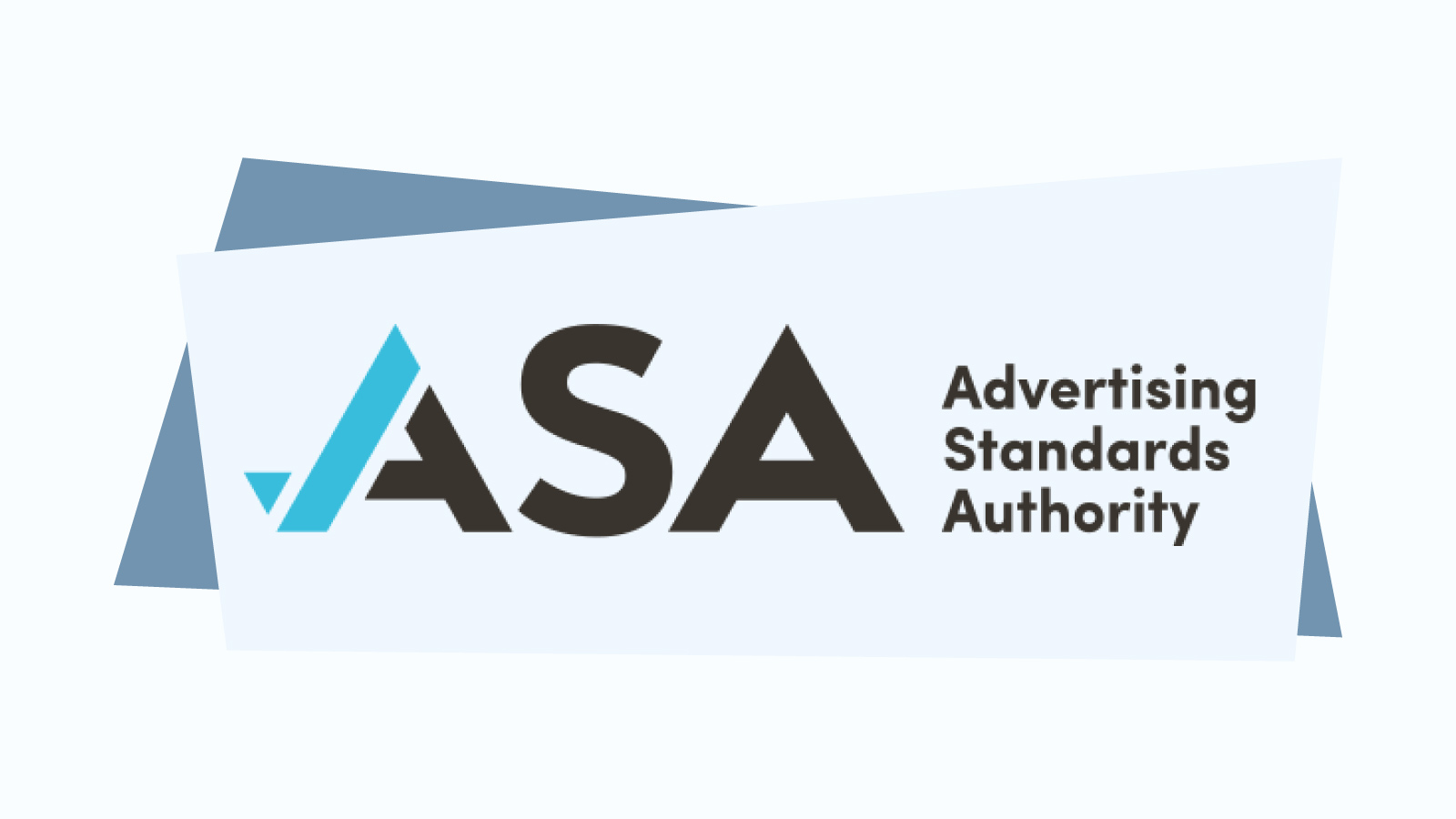 The Advertising Standards Authority, or ASA for short, investigates whether ads are misleading.
While not gambling-centred, numerous casino businesses were in its scope
We know that promising only positive outcomes in gambling could be a gateway to problematic behaviours, and this is why ASA's efforts are essential for the safe gaming cause.
How to file a complaint
To bring attention to a problematic ad, you can access the Authority's website or ring 020 7492 2222.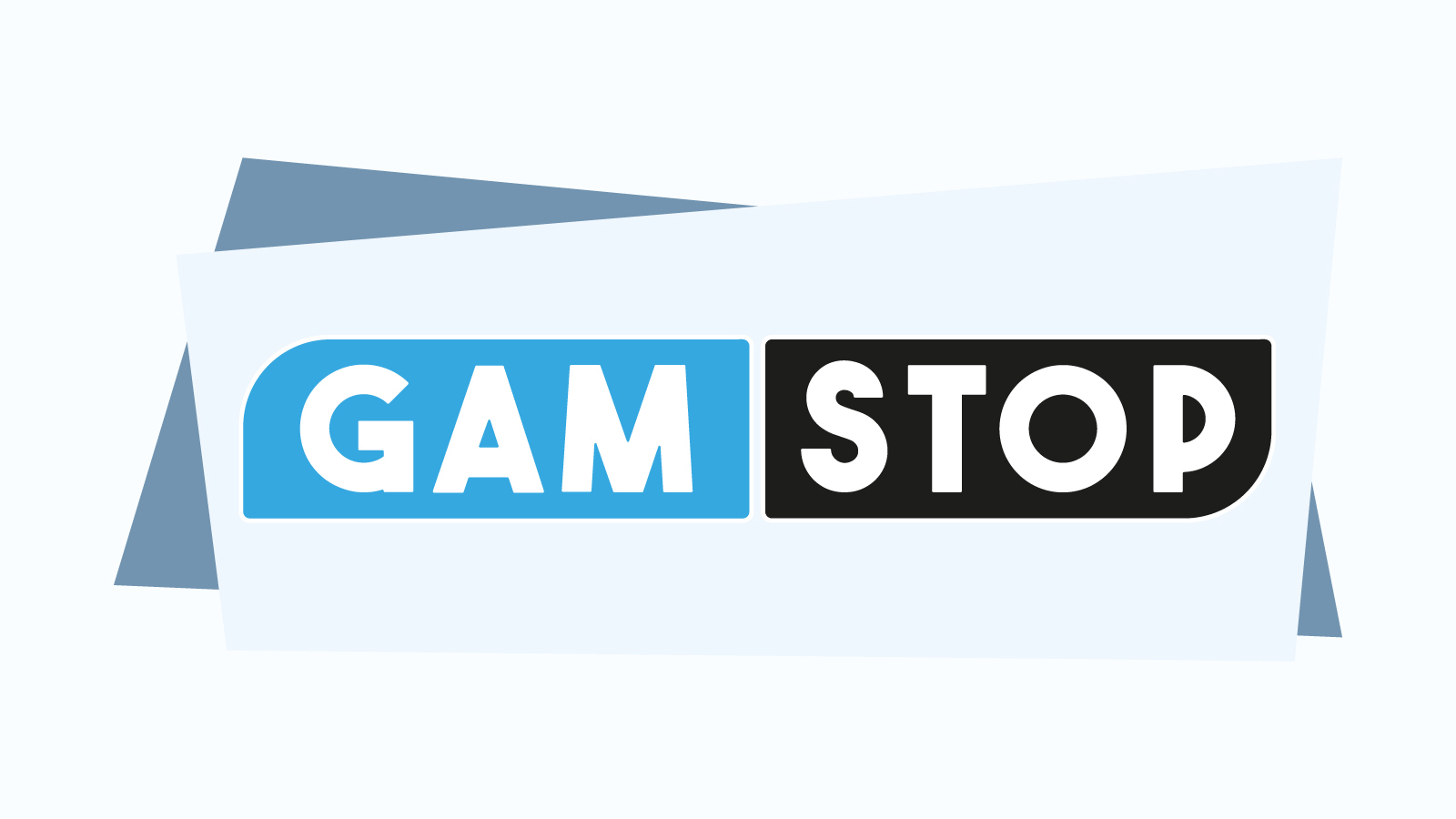 While the UKGC and ASA are governmental organisations, GAMSTOP is one of the most prominent NGOs in the battle against problem gambling, and its unique platform lets you self-exclude from all UK casinos.
Its primary goal is to facilitate problem gamblers' self-exclusion from casino websites with a specific procedure, and you shall find all the steps you must follow.
Tips
Most online casinos help you self-exclude, but they cannot implement a nationwide ban for struggling players.
Self-exclusion is one of the most effective measures to cut down on problematic behaviours; to enter GAMSTOP's programme, you must create an account on its platform first.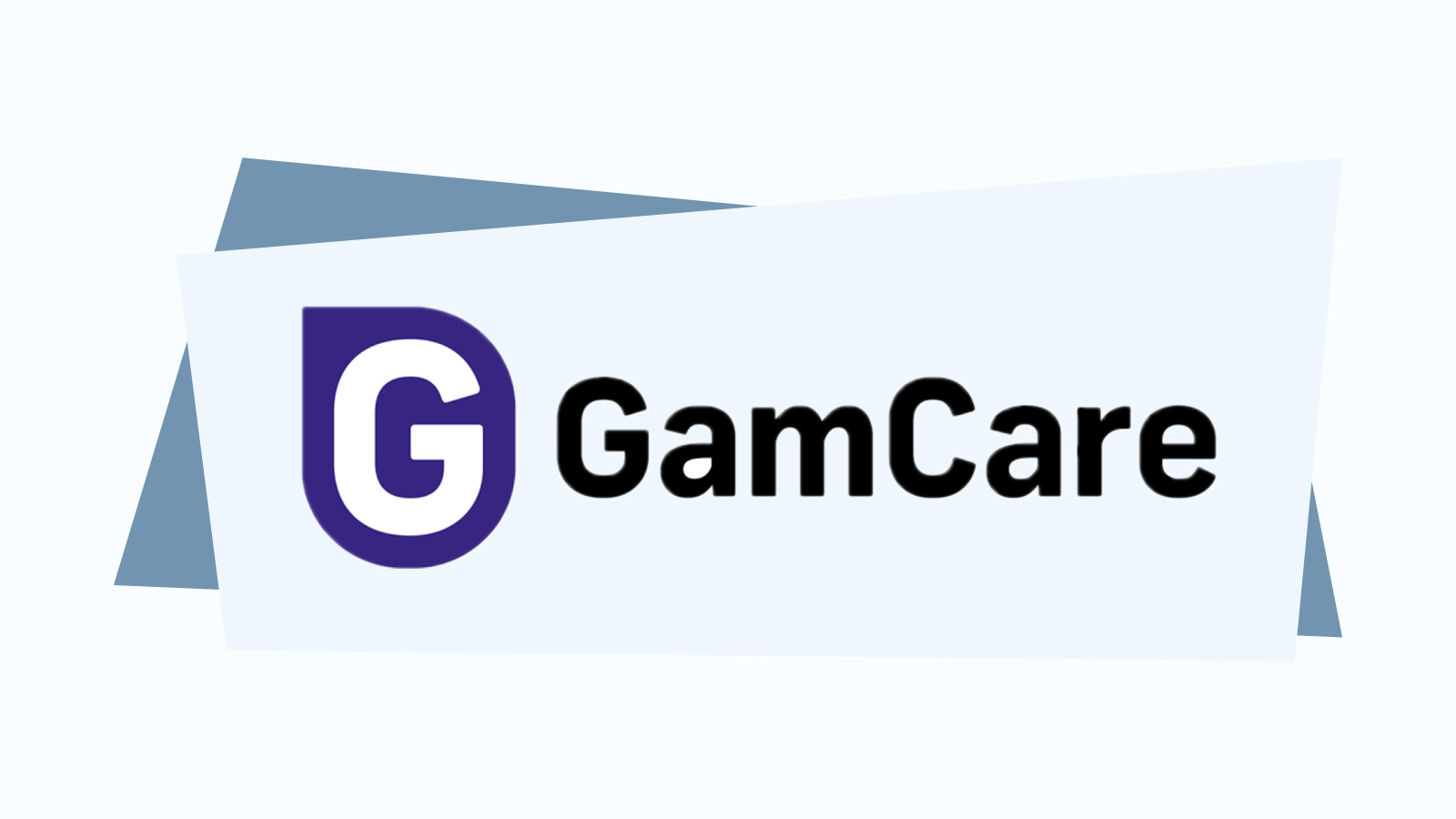 One of the longest-running support systems in the field, GamCare provides the National Gambling Helpline.
What are your GamCare options?
As software development hit strides, it launched a live chat feature. Besides these direct support channels, members have access to a responsible gaming forum, and you can view former addicts' testimonials.
How to reach it?
Dial 0808 802 0133 or go for the on-site resources.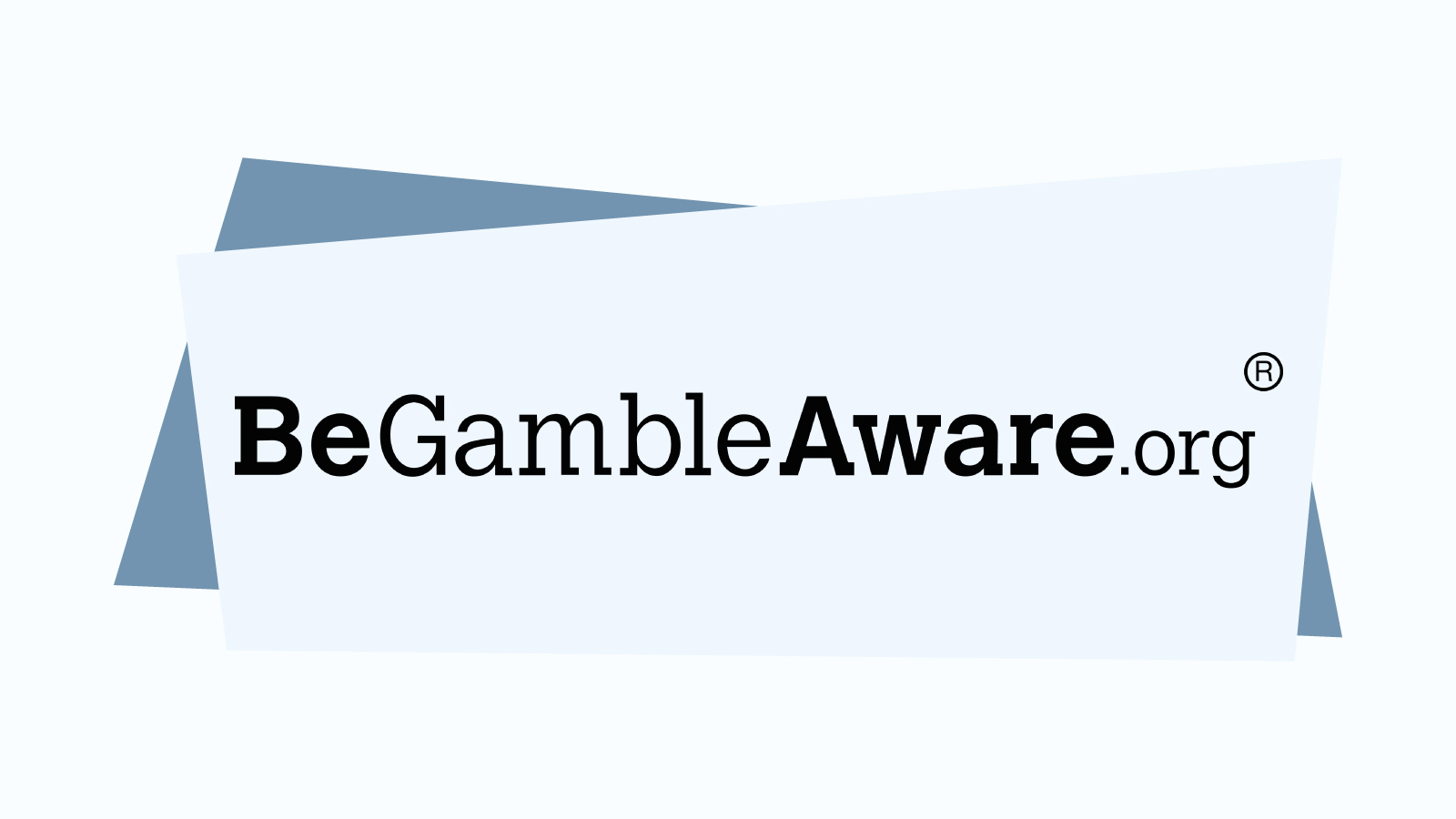 Be Gamble Aware is an NGO, and the UK's Charity Commission regulates it.
While it redirects you to GamCare's helpline for support, it has resources of its own.
For instance
One of the few organisations that advises problem gamblers and mental health professionals.
It is also quite active on social networks – its video testimonials are poignant and help give you a clear image of what disordered gambling looks like.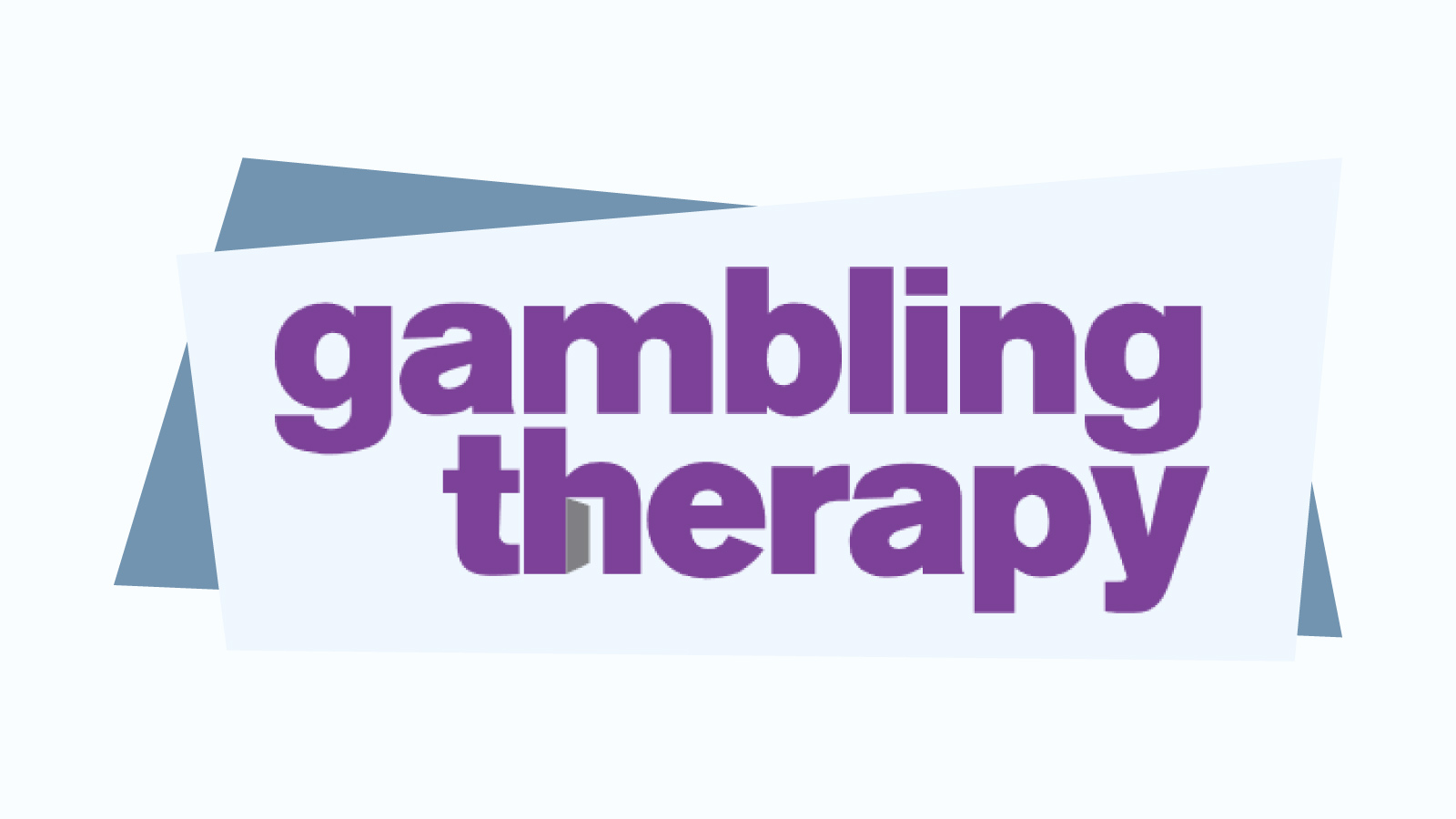 GT is an organisation focused on providing a therapeutic experience in the online medium.
Numerous casinos support Gambling Therapy's mission – you can see if a website partnered with GT by checking its footer.
How to get in touch:
| Channel | How to reach it |
| --- | --- |
| Email | On-site form |
| Live chat | Launch the chat window from the website's top-right |
| Forums | Launch the forums from the website's top-right. Registration required |
| Support groups | On-site calendar: participation is walk-in |
Gambling Therapy also comes as a mobile app, available on both iPhone and Android.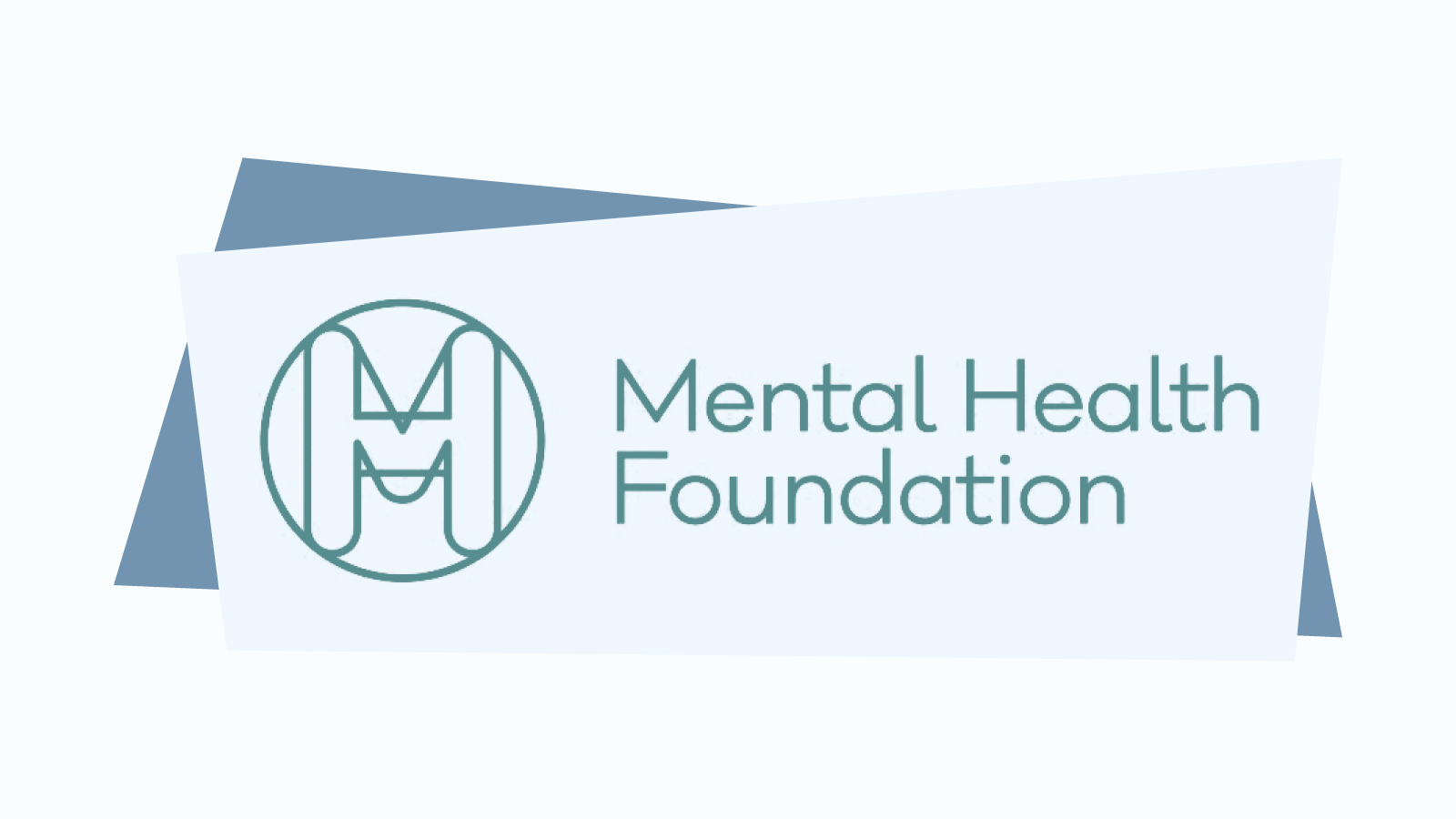 Established in 1949, it is one of the oldest functioning mental health centres in the UK.
What does the foundation do?
It does not provide therapeutic support itself but it hosts numerous resources for its visitors.

It also organises the yearly Mental Health Awareness Week in the UK.
When you find yourself in distress, you can browse its responsible gaming section to understand better whether you are at risk of developing addictive behaviour.
Furthermore, it publishes free-to-read studies for all those interested in mental well-being.
Rehabilitation centres and charities
If the situation turns dire, UK players should go to rehab centres.
Some of them consist solely of weekly or monthly group meetings, while others require you to reside at the centre for a while.
Tips
No matter where you are, there most assuredly is such an institution nearby.
Let us get to this definitive list!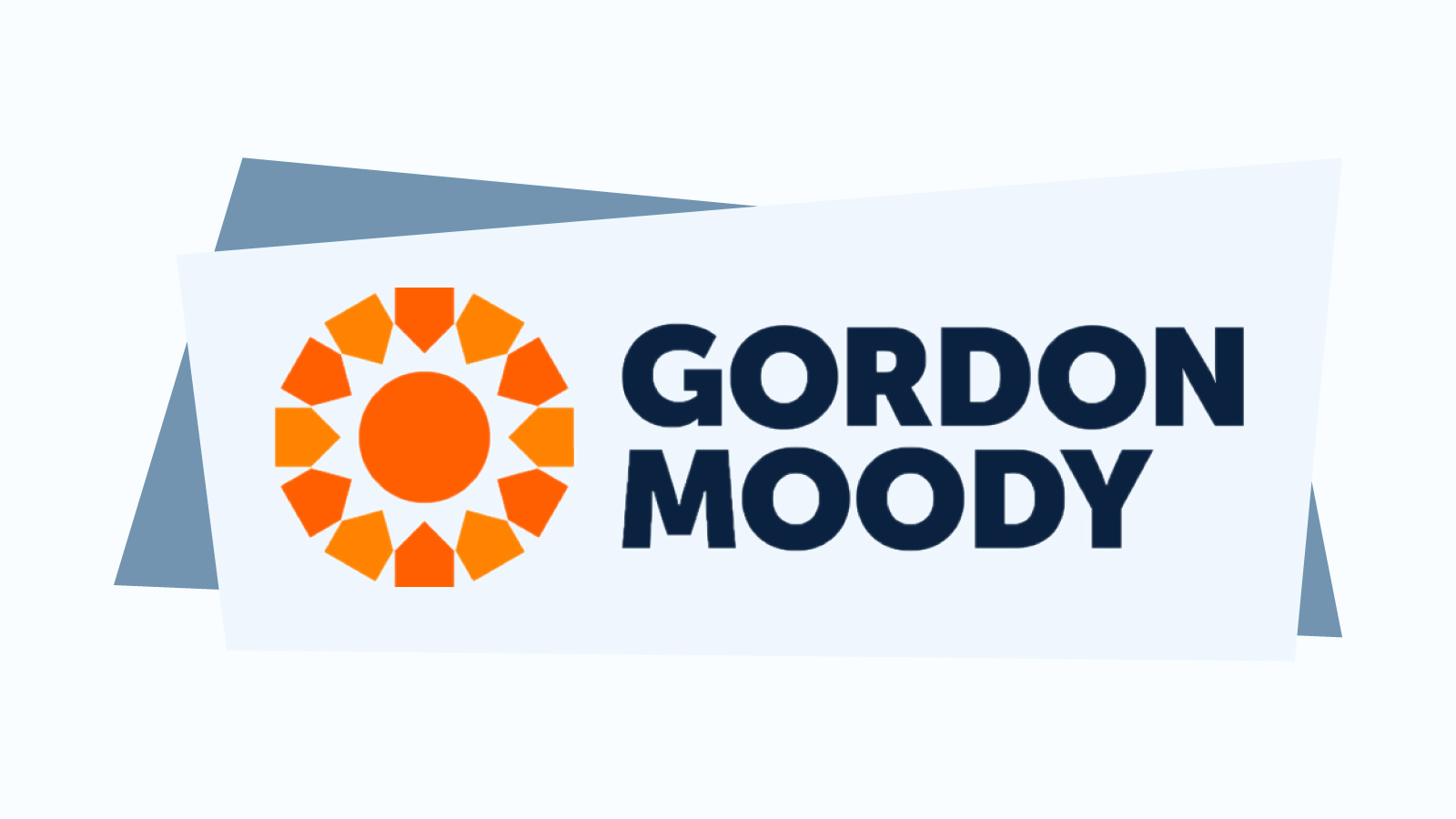 Gordon Moody is a charity with more than fifty years of history behind it. Most of its funding comes from Be Gamble Aware, but it also receives frequent donations from people interested in the cause.
Fact
Gambling Therapy is its subsidiary, offering online-only services, but the GMA also has physical locations.
How to ask for help:
| Channel | Contact info |
| --- | --- |
| Telephone | 01384 241292 |
| Email | help@gordonmoody.org.uk |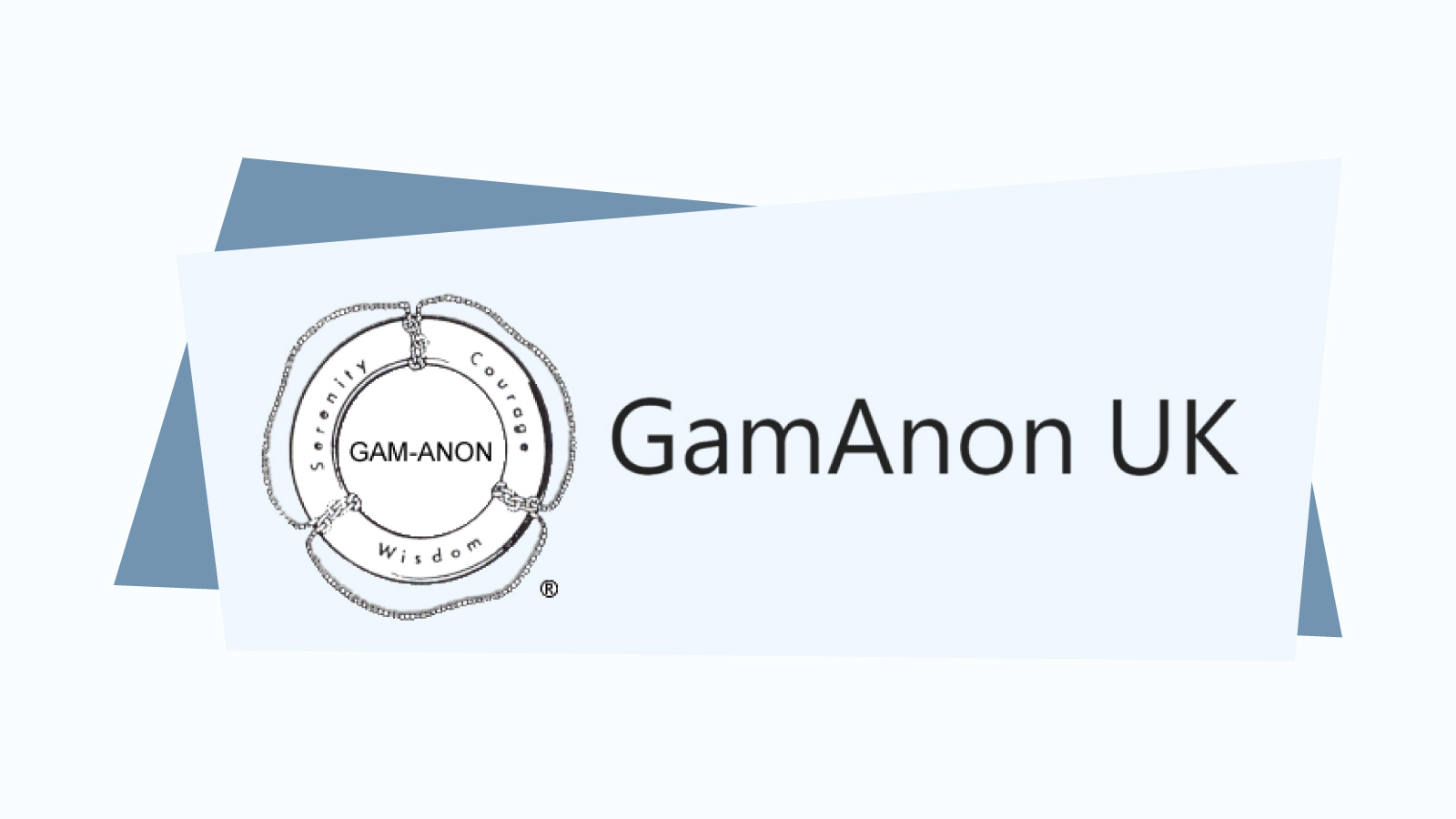 GamAnon is not dedicated directly to gamblers but to their loved ones. People affected by their spouse's, friend's, or relative's gambling may come here to speak their minds.
If you know somebody who delved into disordered betting, GamAnon's group meetings may be of help. They take place both on and offline.
Recommendation
Web meetings have the advantage of including people from all nations.
However, if you prefer face-to-face contact, know that volunteers organise them, and they might be farther away from you than you would desire.
How to reach out
Press on the 'Meeting locator' tab available on the website to find the place and date.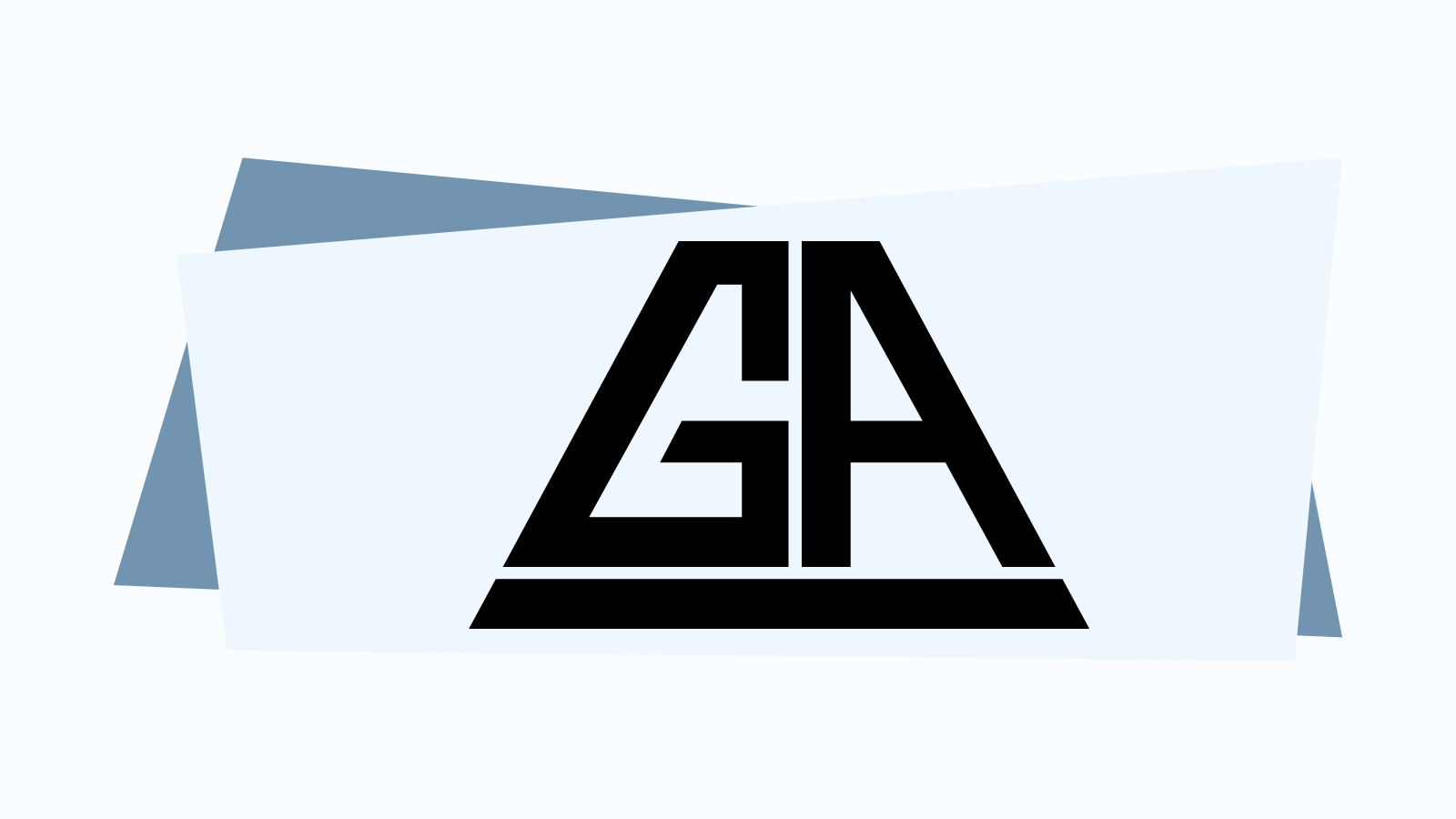 GA is GamAnon's sister organisation, which provides support directly to problem gamblers. It also organises mixed meetings, which both bettors and their loved ones may attend.
What should you know?
If a GamAnon and a Gamblers Anonymous happen in the same place, at the same time, they will take place in separate rooms.
Of course, each group will benefit from complete confidentiality.
How to get in touch:
Although the events function on a turn-up system, here is some contact info that could help you:
Communication type
Contact
Email
info@gamblersanonymous.org.uk
Phone
National: 0330 094 0322

North-East: 07771 427 429

North-West: 07974 668 999

Ulster: (028) 7135 1329
To find a meeting, you can access the 'Find Meetings' tab on the GA's website and see which one takes place near you.
11. Addiction Recovery Agency (Ara)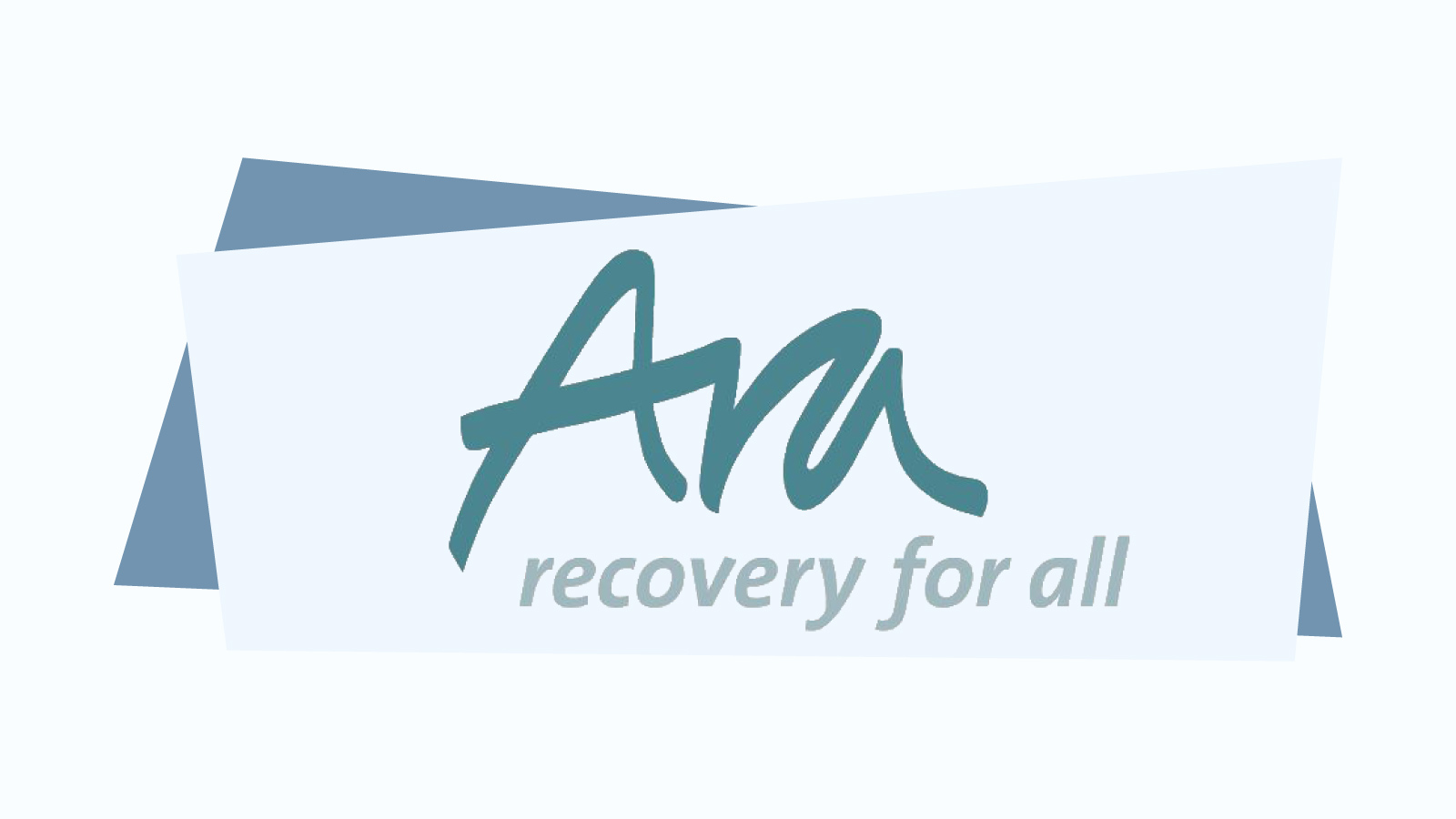 Ara has been around since 1987. So far, it has helped over 40000 people overcome their substance and gambling addictions.
It aims to assist those in distress through various means:
Support groups (on and offline);

Educational workshops for youngsters;

Housing for those who risk homelessness due to their addiction.
Accessing Ara's services:
Communication method
How to reach it
Email
For information: info@recovery4all.co.uk

For gambling support services: aragamblingservice@recovery4all.co.uk

Phone
0330 1340 286
As an alternative to sending emails, you can complete Ara's on-site form, which is also available on the 'Contact' page.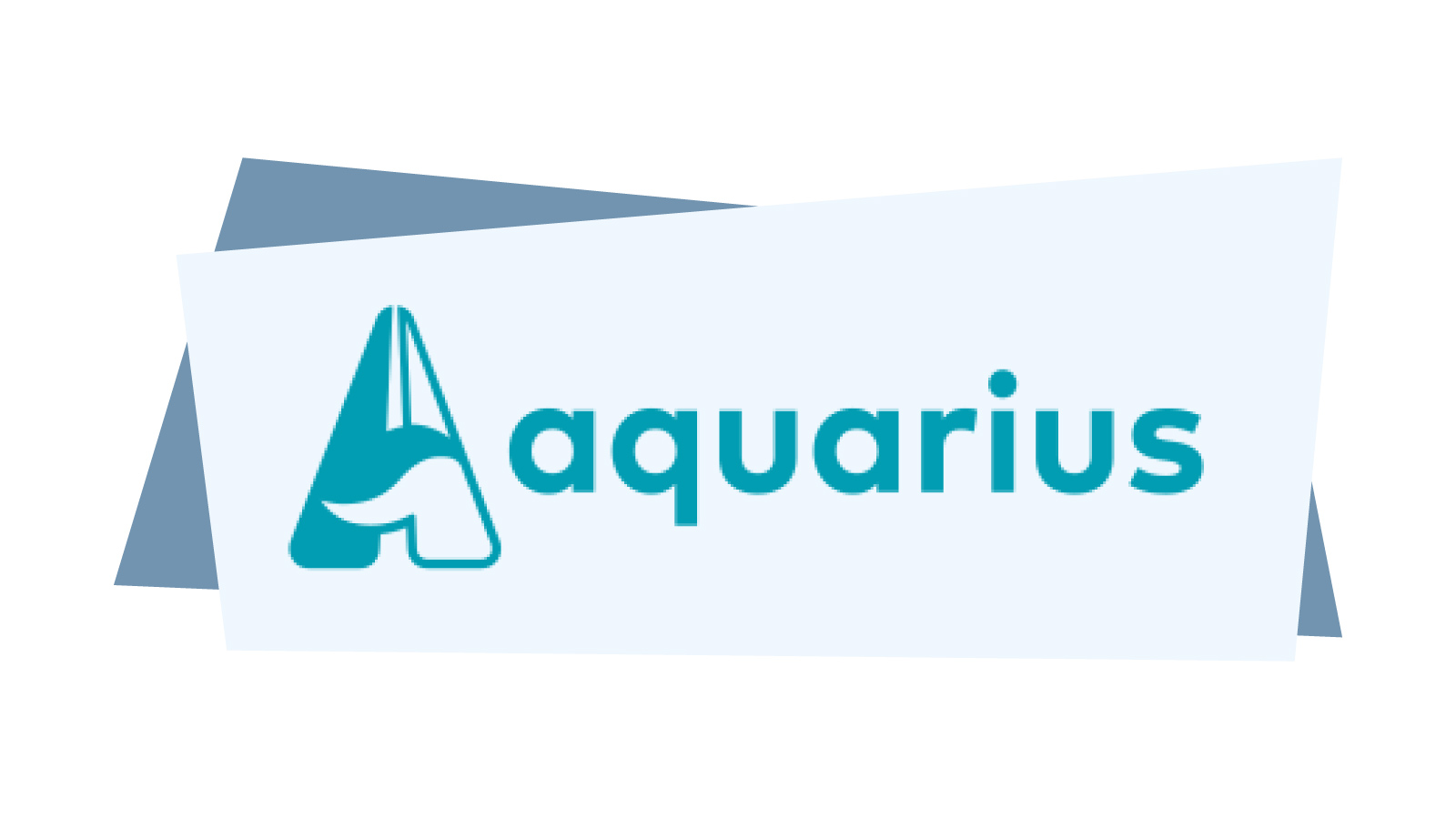 Aquarius Action Projects is a high-budget charity. It has over £5 million, which it uses to prevent and treat gambling in young people and adults.
Moreover, it is a GamCare partner, which furthers its legitimacy.
The available services are:
One-on-one therapy;

Group therapy;

Workshops concerning gambling (young people-only).
All persons aged 16 or over will enter the adult support system.
Schedule an appointment:
| The means to get in touch | Contact info |
| --- | --- |
| Email | headoffice@aquarius.org.uk |
| Phone | 0121 622 8181 |
| Visit | 236 Bristol Road, Edgbaston, Birmingham, B5 7SL |
13. The Christian Centre for Gambling Rehabilitation Limited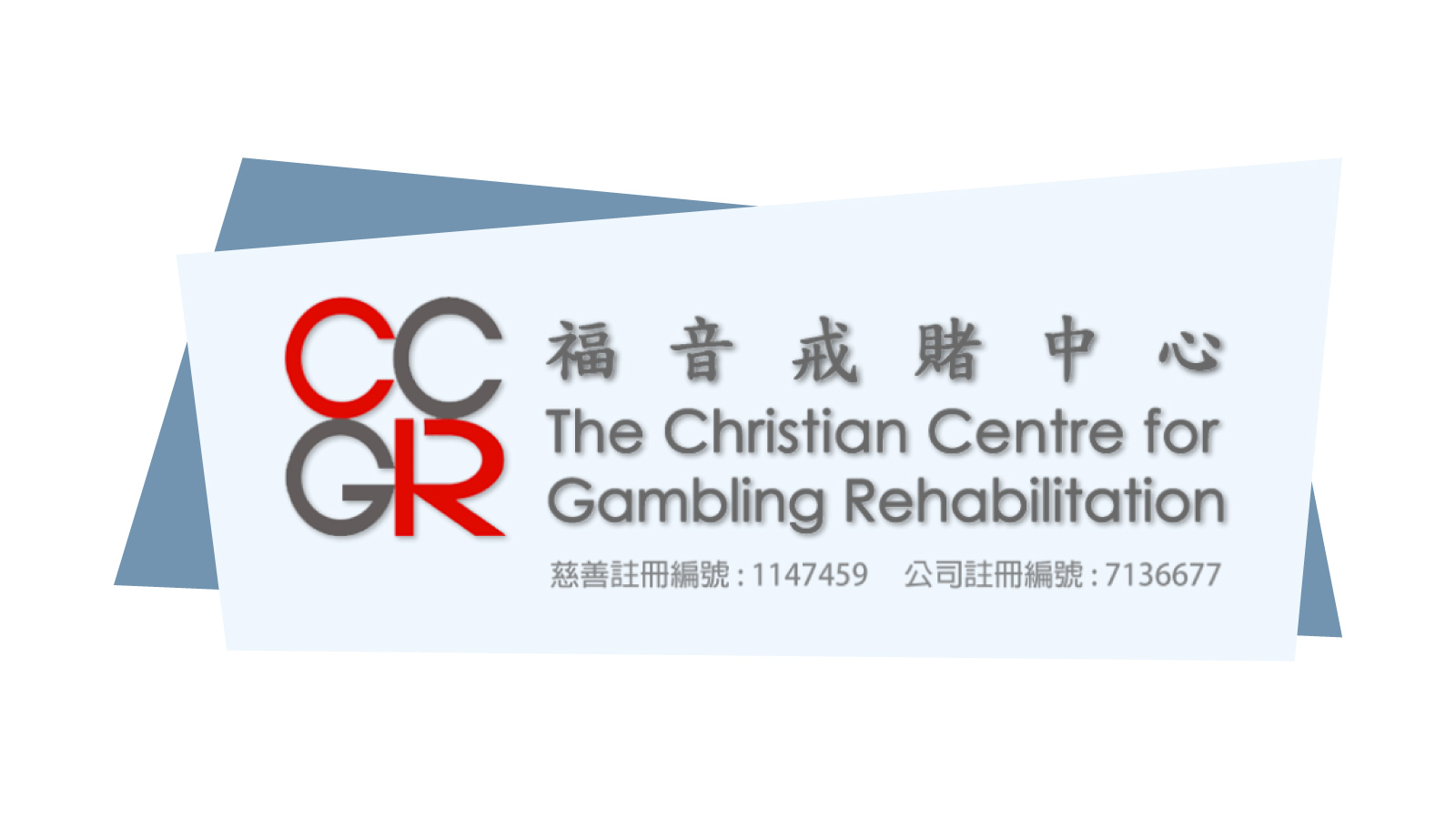 Those with strong faith may opt for a Christian support institution.
It started as a project of several problem gamblers who overcame their addiction through religion, and it soon became a successful charity.
The centre, CGR for short, offers the following tools:
Financial advice, including negotiation between gamblers and their creditors;

Personal evangelism;

Fellowship gatherings, which act both as support and Bible study groups.
Contact the Christian institution:
| Communications | Contacts |
| --- | --- |
| Telephone | 020 7833 8626 |
| Email | admin@ccgr.org.uk |
| Visit | 58A Birkenhead Street, London WC1H 8BW, United Kingdom (available every day from 10 AM to 5 PM) |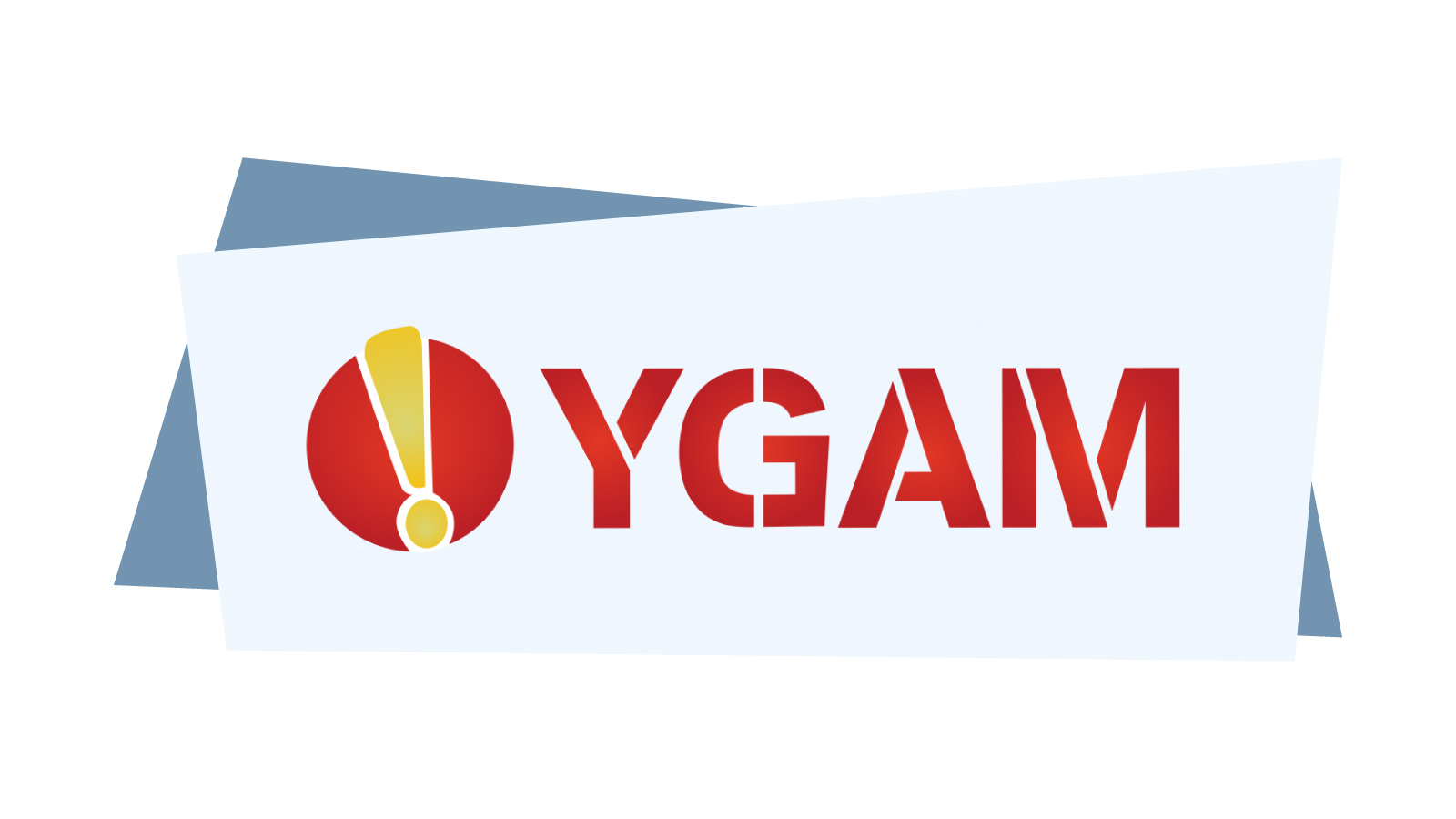 Statistics show that almost half of children aged 11-16 have gambled, and YGAM is here to turn away your child from potentially problematic habits.
While it offers parents some advice on how to handle their youngsters and Internet safety tools, most of its actions target young people.
The workshops targeting them are also accredited, helping fill the skillset on the kids' CVs.
How to reach it:
Phone: 0203 837 4963;

Email: danielbliss@ygam.org;

Address: 71 – 75 Shelton Street, Covent Garden, London, WC2H 9JQ.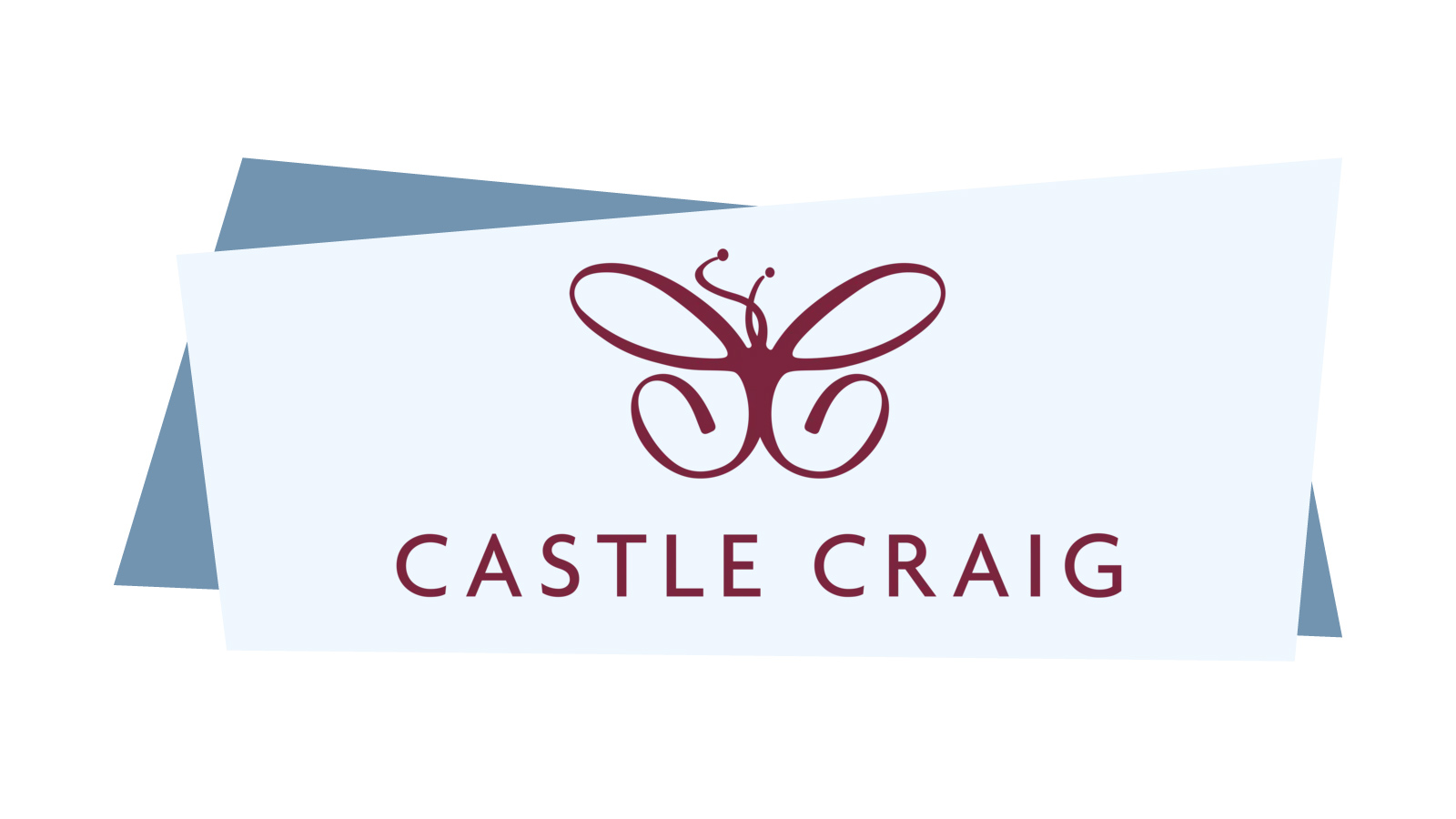 Castle Craig is a multi-purpose charitable organisation.
However, it's the tackling of gaming addiction that makes it stand out.
For instance
It was the first centre to launch the 12-step programme in Scotland. This happened in the 1980s when the region had no residential rehabs for gambling.
What about now?
Presently, the company expanded, offering services like:
Cognitive Behavioural Therapy;

Experiential Therapies (through art or creative writing, for example);

Complementary therapies (e.g., through acupuncture).
All while you reside in the designated centre.
Get in touch:
Hotline: 0808 231 4787;

Email: info@castlecraig.co.uk;

Visit: Blyth Bridge, West Linton, near Edinburgh, Scotland, UK, EH46 7DH.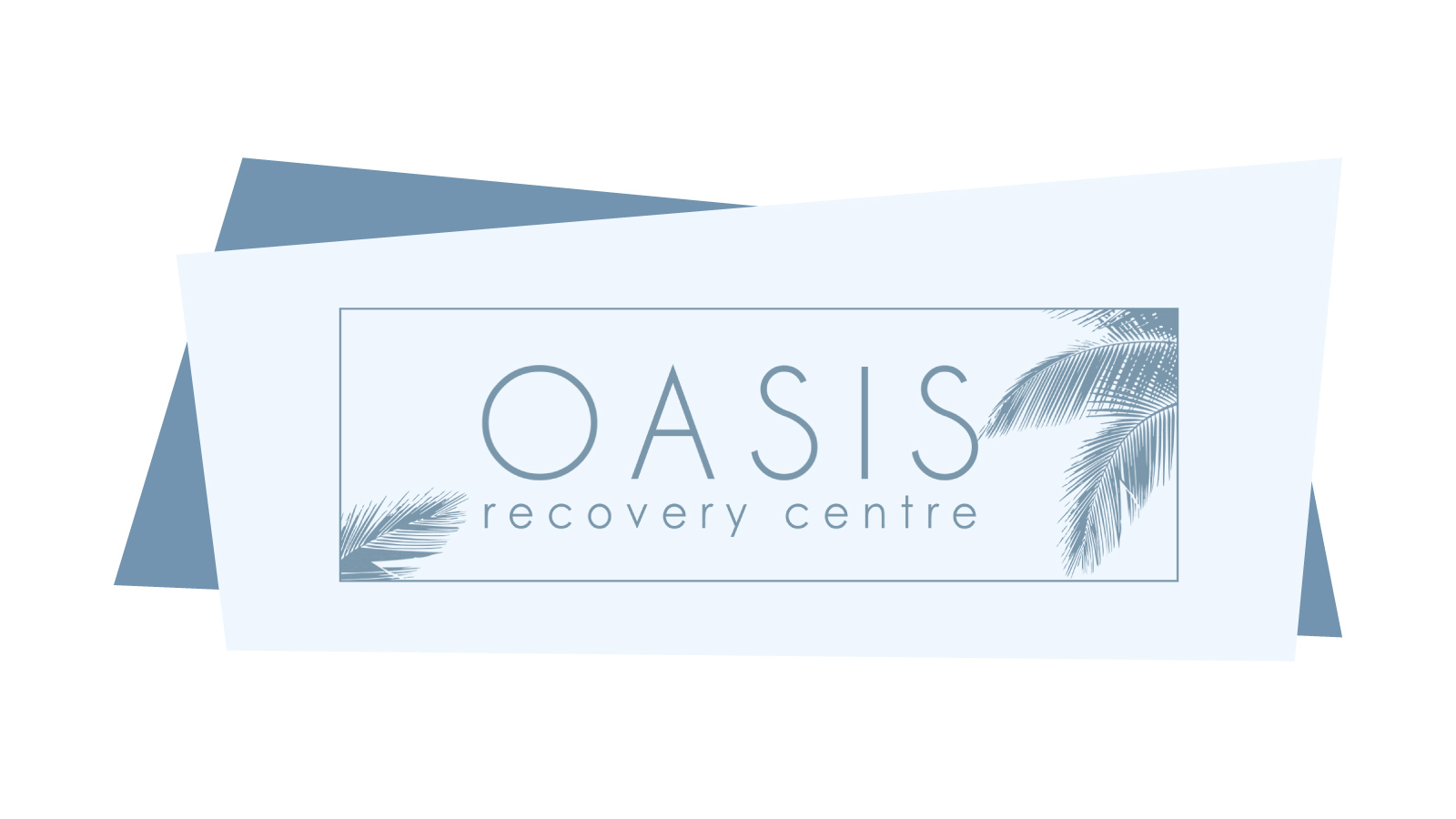 This recovery centre allows you to reside there for as long as you need treatment. On top of that, one of its promises is a lifetime of free aftercare after completing the programme.
The company extended to multiple regions:
Runcorn

Bradford

Fenton

Etc.
Get in touch:
| Communication channel | Info |
| --- | --- |
| Email | info@ukat.co.uk |
| Phone | 0203 131 5938 |
| Sign-up online for the programme | Online form |
17. Create Recovery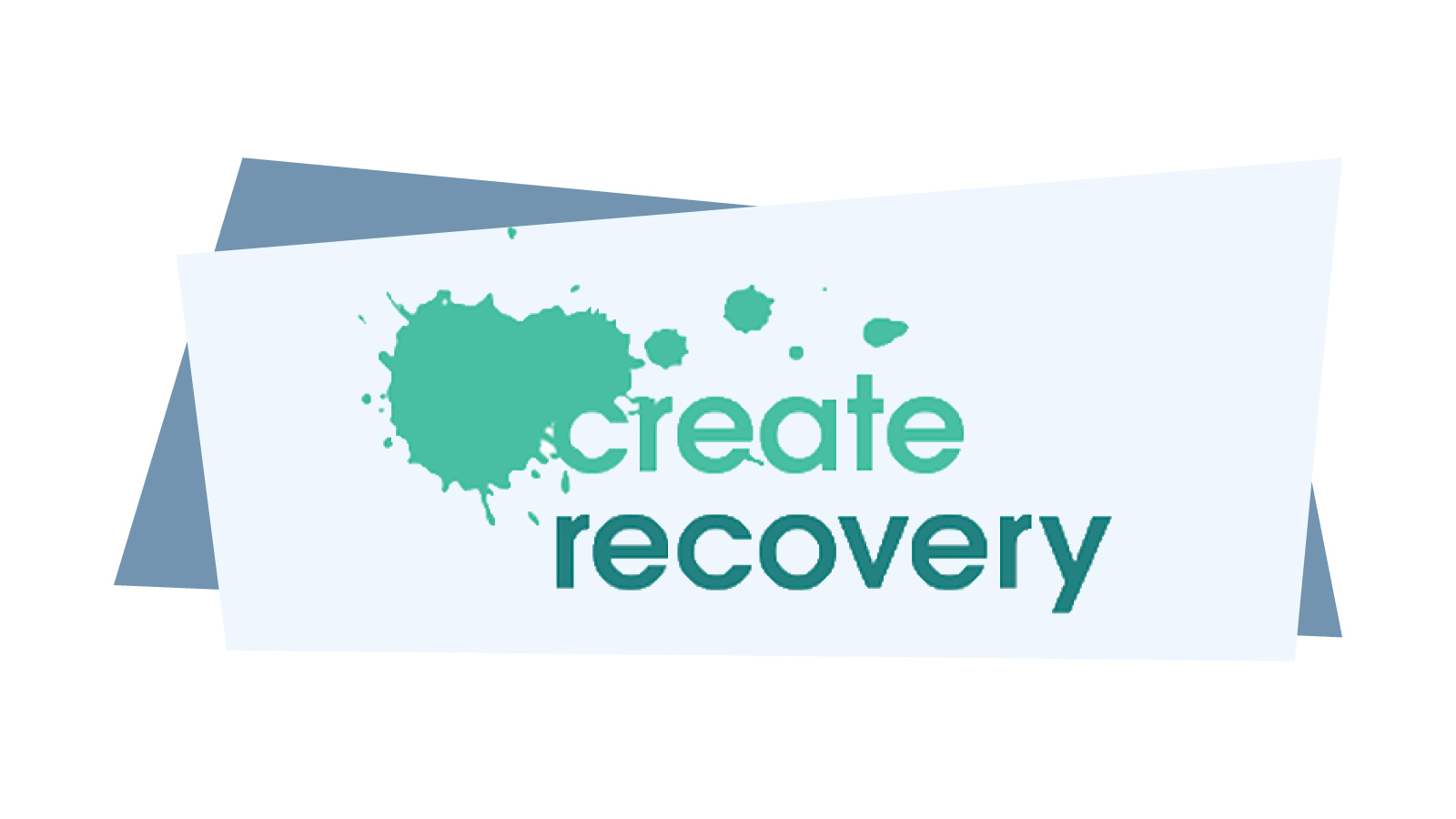 This centre is different from the others, as it focuses on experiential therapy. The team helps people who struggle with problem gambling express themselves through art.
There are courses for:
Visual arts

Poetry

Drama therapy

Film-making
These artistic classes combine creation with the 12-step programme, and the emerging artists may even receive grants.
| Means to contact the team | Useful info |
| --- | --- |
| Email | info@createrecovery.org for general enquiries, cassie@createrecovery.org for open projects and grants |
| Online form | Available on-site |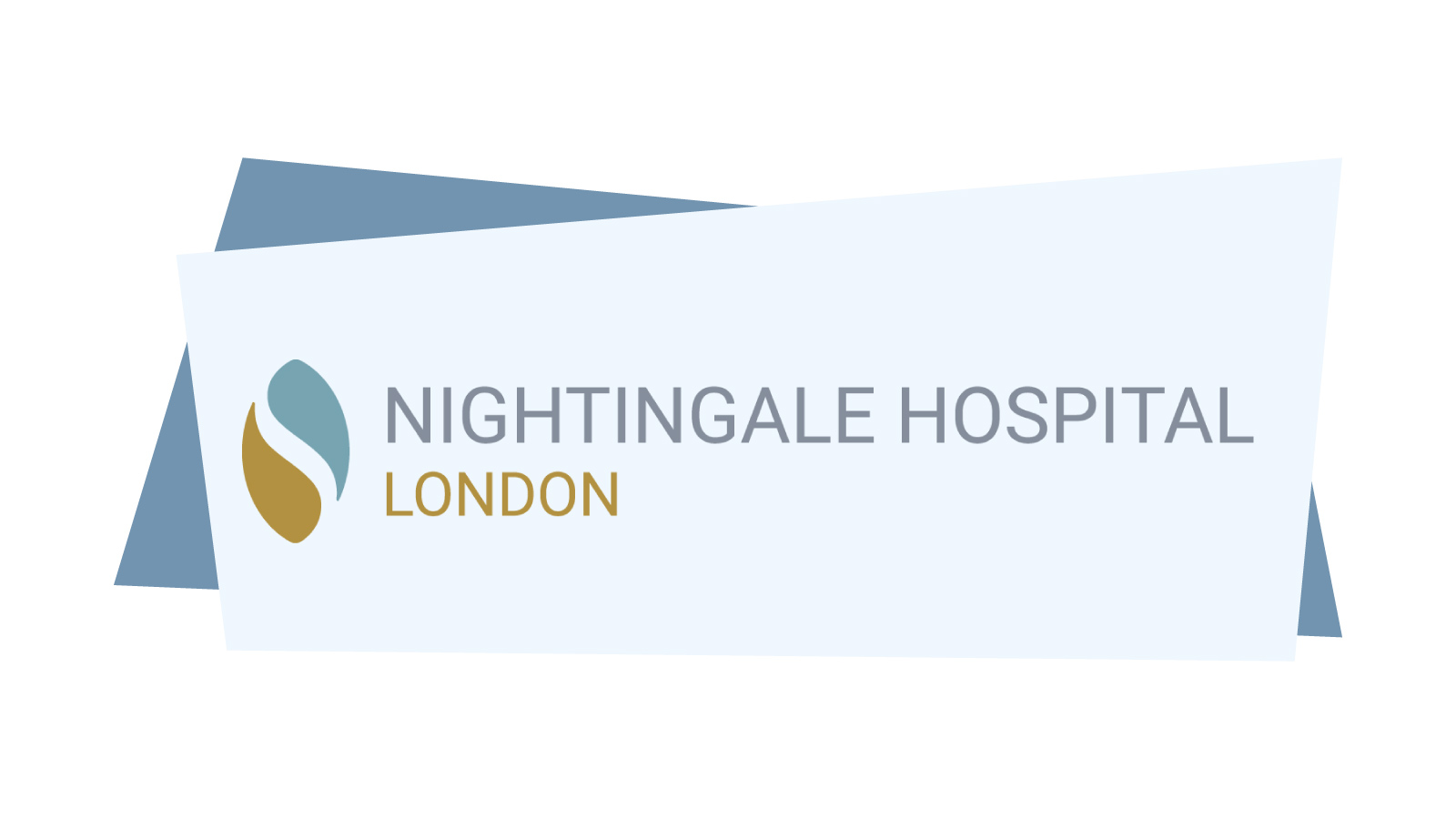 Nightingale Hospital London is a private practice. It offers multiple services, including a gambling addiction programme.
If you get admission to Nightingale Hospital, you may receive several types of therapy:
Cognitive Behavioral Therapy;

Motivational Enhancement Therapy;

Twelve-Step Facilitation;

Aftercare therapy.
Getting in touch:
| Communication method | Contacts |
| --- | --- |
| Phone | +44 (0)20 7535 7700 |
| Enquiry form | Available on-site |
19. Parkland Place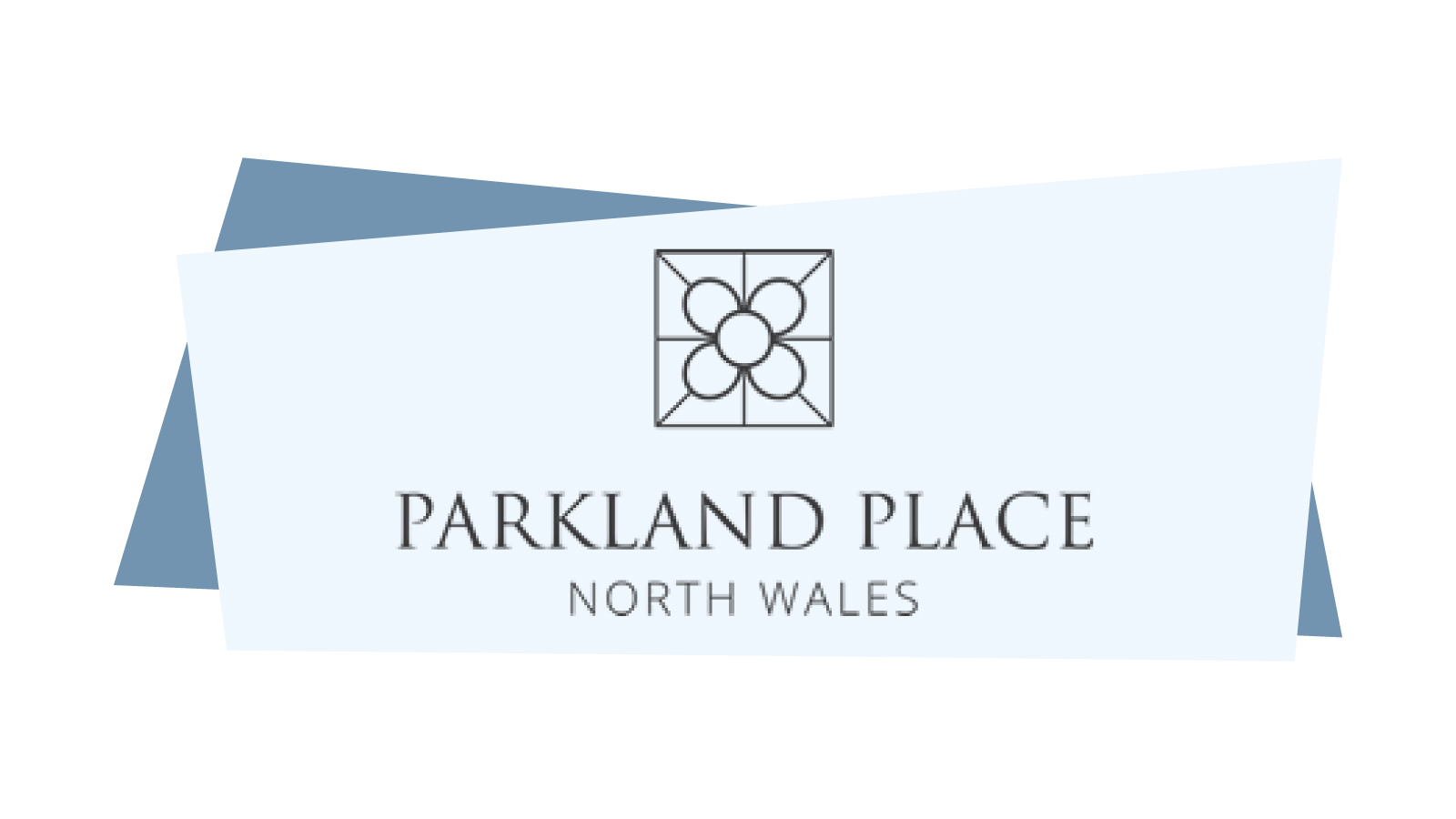 The centre, located in North Wales, takes a unique approach to gambling addiction.
How to get their help?
You have the option to sign-up online for a free consultation and check whether it helps you.
Besides, if you know somebody is struggling with this disorder, you can make a referral. It is beneficial if the gambler does not feel at ease to contact the centre himself.
How to reach it:
On-site free consultation or referral forms;

Phone: 01492 203 421;

Email:info@parklandplace.co.uk.
20. Providence Project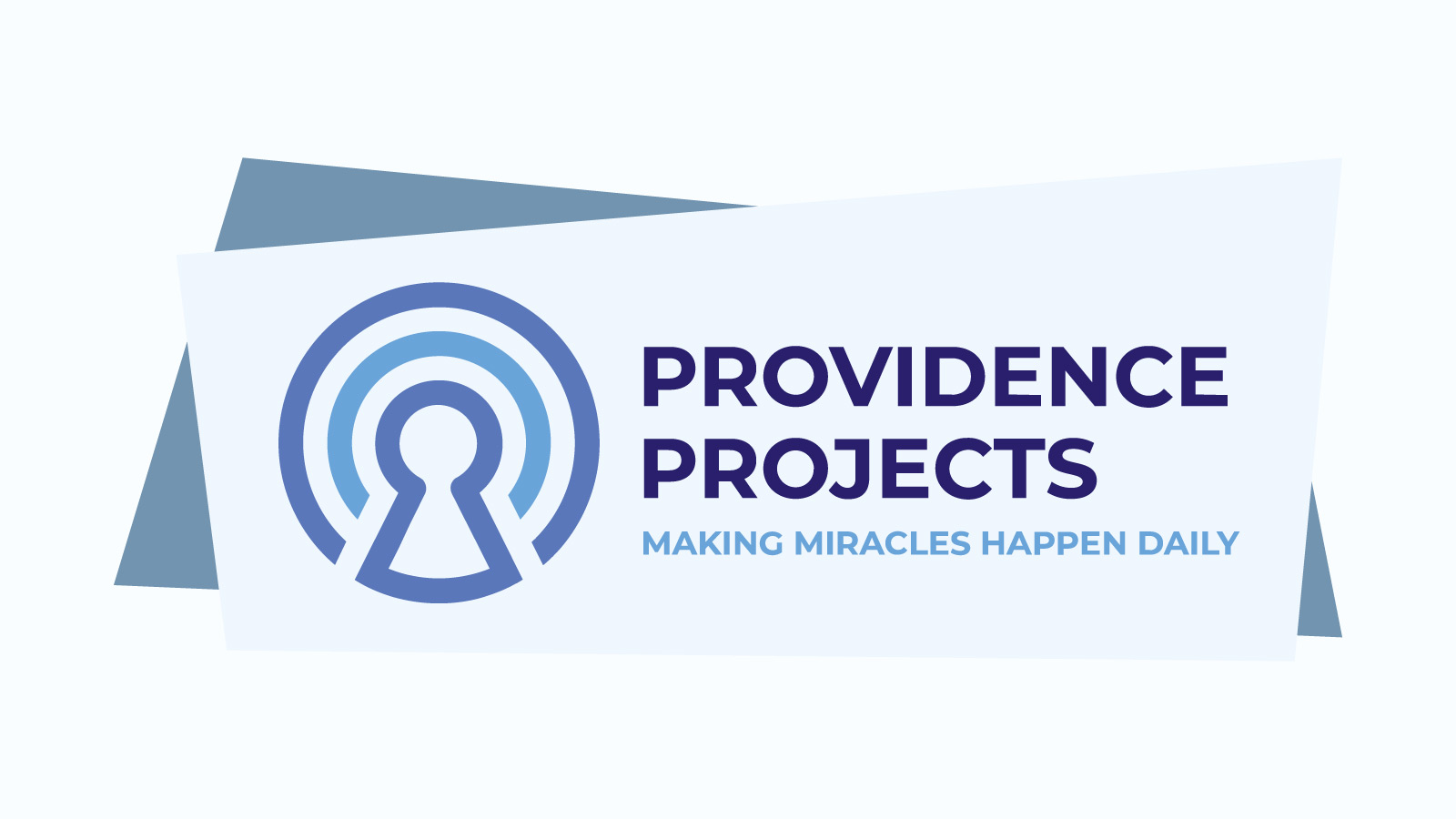 Providence Project works as a centre that prevents and treats gambling addiction. It stands out through the fact that it also provides free assessments of your mental state.
Besides the telltale symptoms, you can identify yourself with, a professional's insight will help determine the best course of action.
Contact info:
Helpline: 0800 9550945;

Telephone: 01202 393030;

Address: 17 Carysfort Road, Bournemouth, Dorset, BH1 4EJ.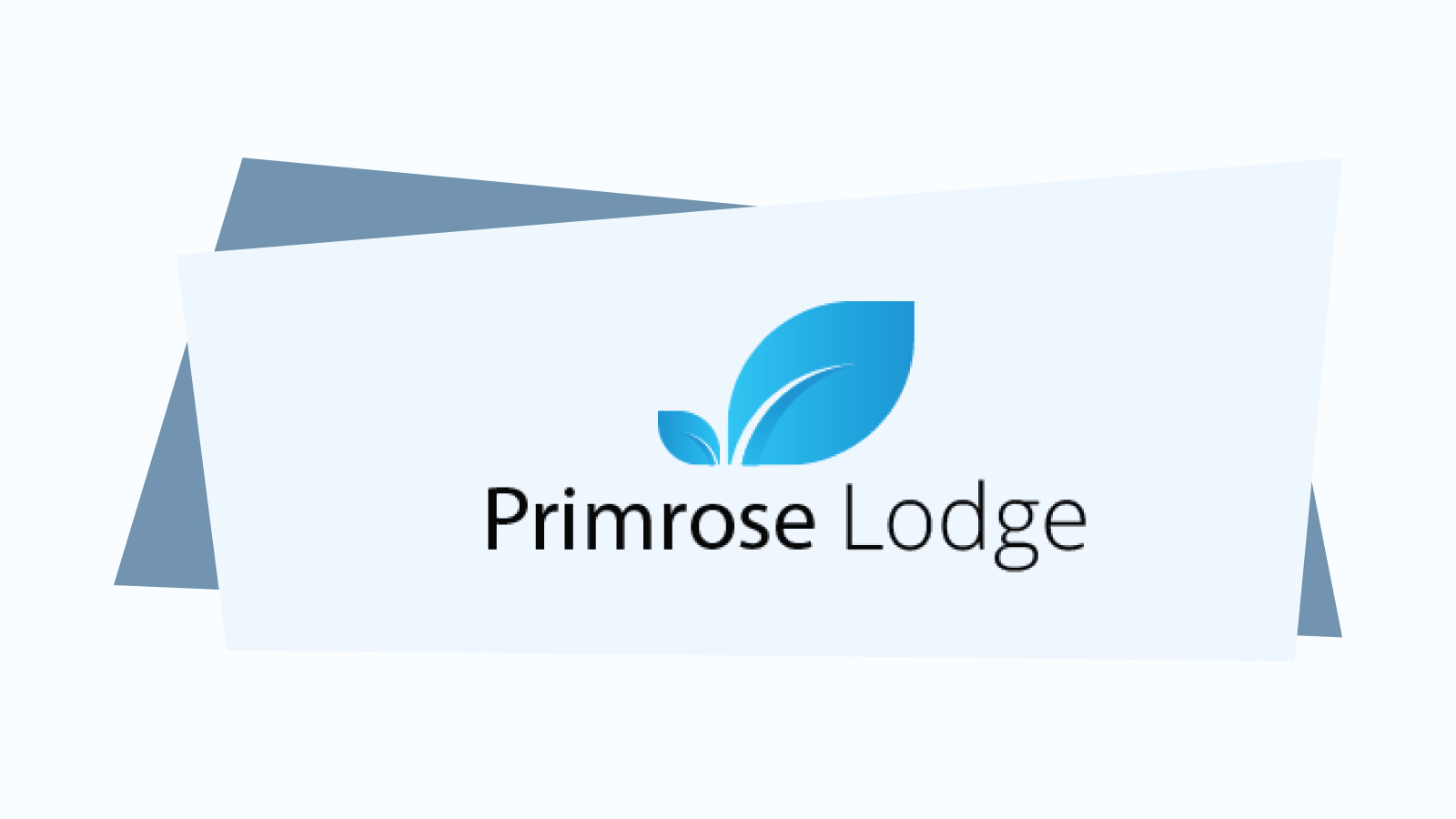 Like Castle Craig, Primrose Lodge is a charity operating under UKAT's management. Surrey citizens who find themselves at risk may ask for admission and benefit from the available treatments.
There are many therapy styles, including CBT and experiential (artistic).
How to reach it:
Email: info@primroselodge.com;

Phone: 0203 553 9263;

Address: Perry Hill, Worplesdon, Guildford, Surrey GU3 3RF.
22. Smarmore Castle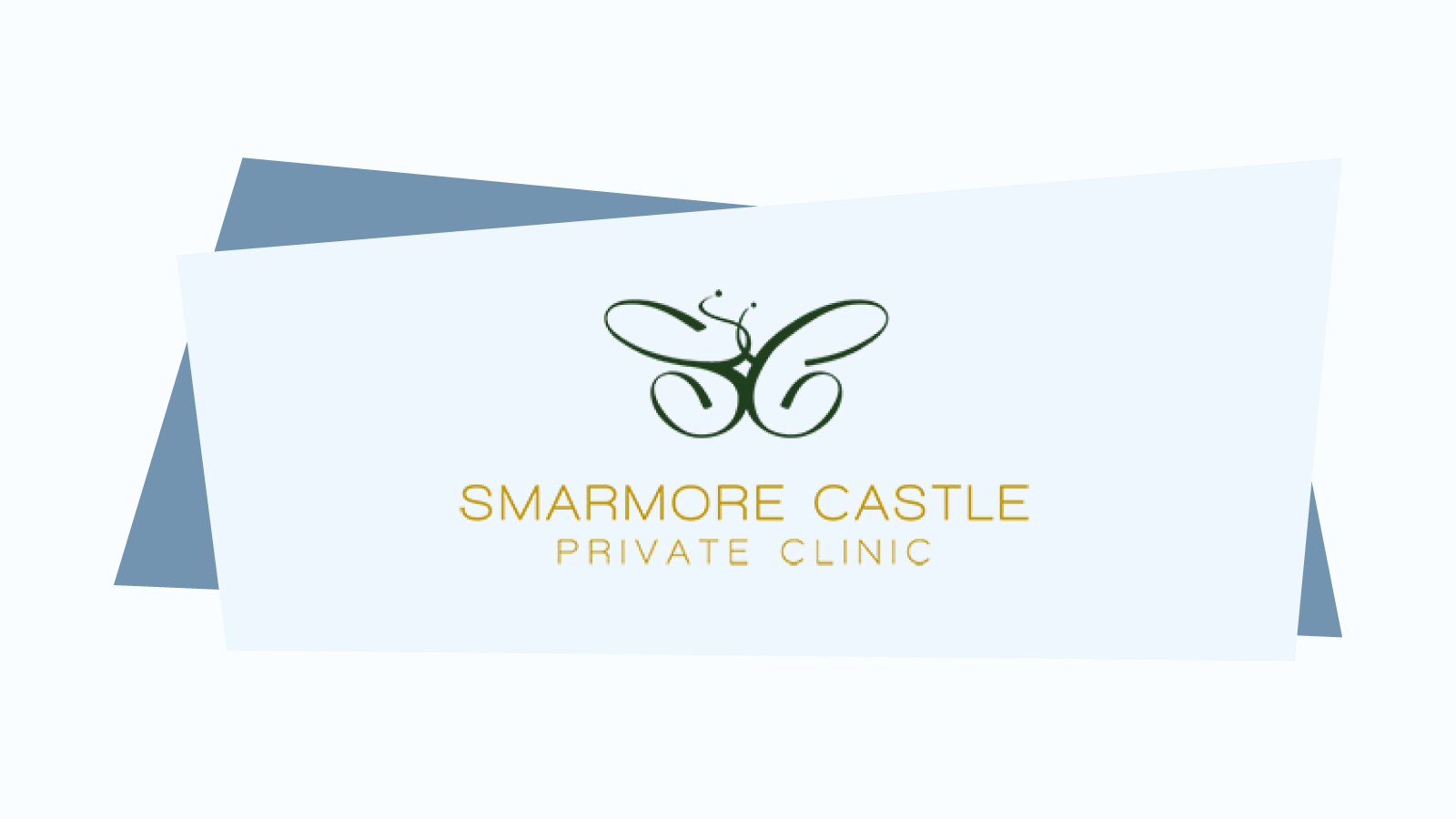 If you are looking for a remote addiction centre, Smarmore Castle is a solid choice.
Fact
The private clinic hosts 22 people at a time.
With this small number of patients, specialists may apply more intensive therapy than in typical situations. They handle the gambling addiction itself and the frequent co-occurring disorders, like depression and anxiety.
Getting to Smarmore Castle:
| Means of reaching out | Contact info |
| --- | --- |
| Phone | 041 986 5080 |
| Email | info@smarmorecastle.ie |
| Visit | County Louth, Ireland, A92 YY22 |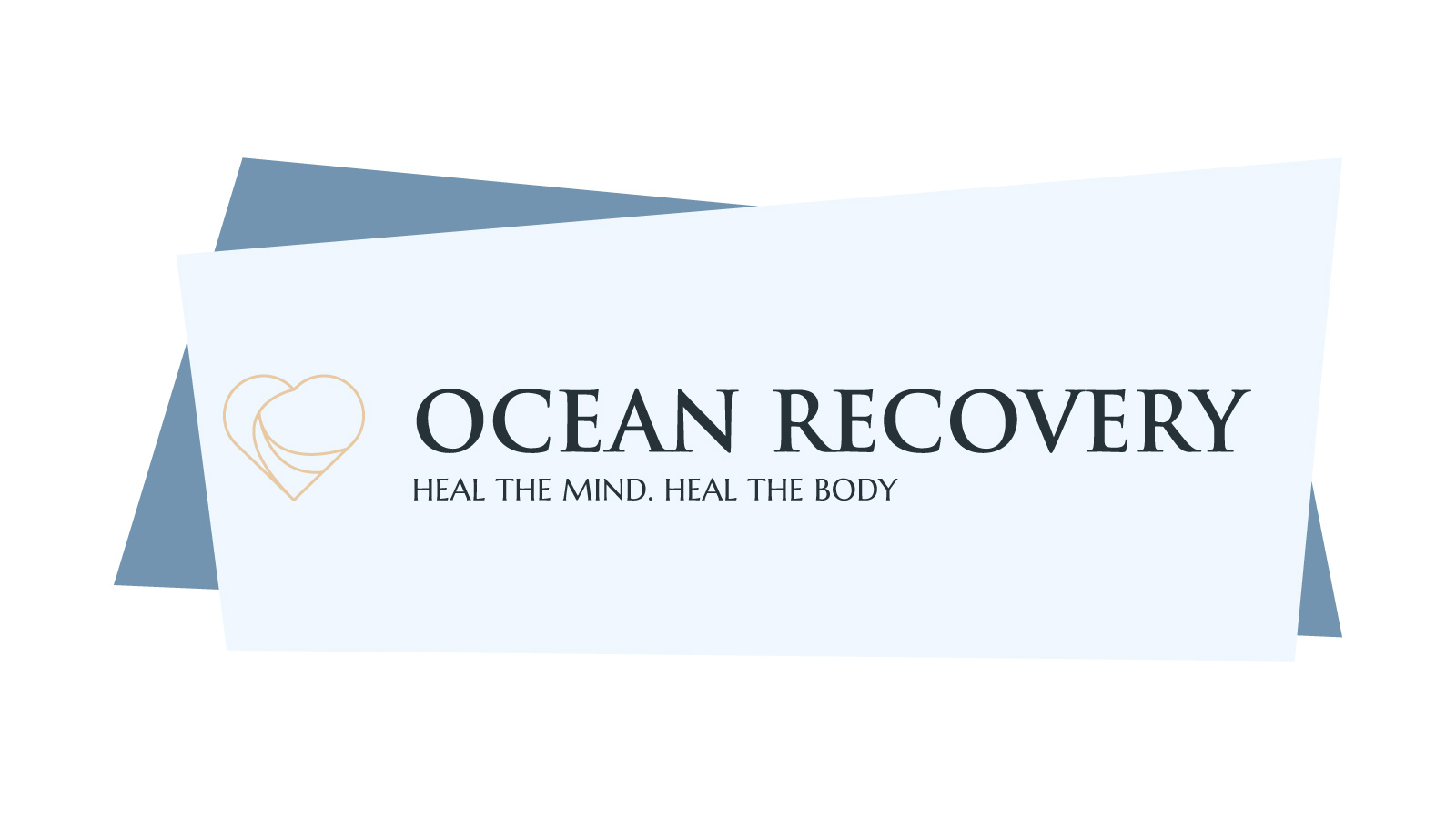 This centre's website offers numerous tools and pieces of info regarding problem gambling. Besides, it has multiple contact options for people who want to enter the treatment.
Another plus of this centre
All those who complete the programme will receive one year's worth of free aftercare.
Type of support
How to get it
Phone
Call: 01253 847 553

Text: 'HELP' to 83222

Email
info@oceanrecoverycentre.com
Pay it a visit
94 Queen's Promenade, Blackpool, FY2 9NS, UK
24. Acquiesce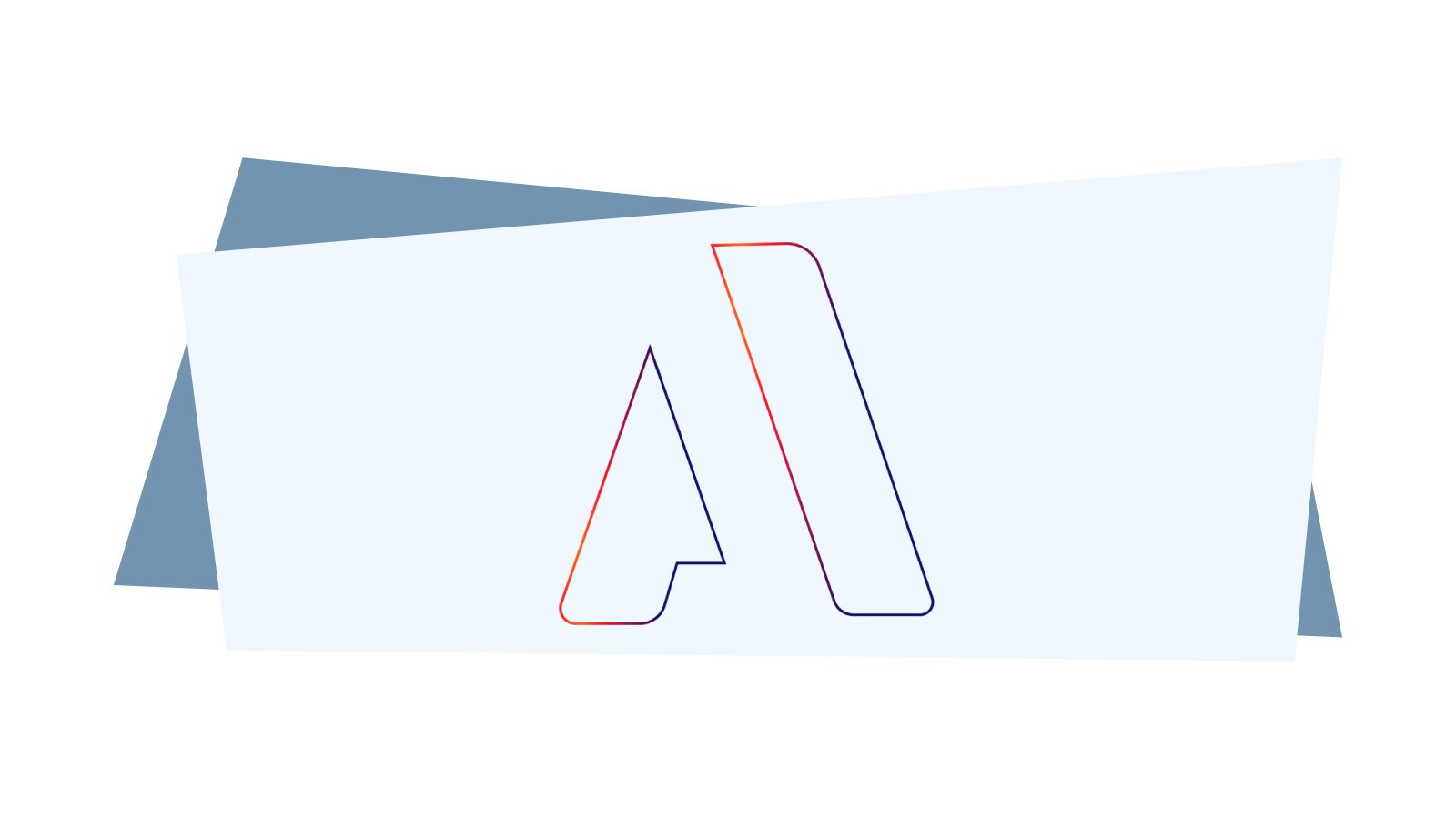 One of the best-known addiction centres, Acquiesce, provides housing to people who wish to overcome problem gambling.
It offers multiple treatment types, including:
Psychotherapy;

Spiritual therapy;

Holistic treatments;

Social treatments (like relationship workshops and couple therapies).
The means to reach out
Channel
Phone
01204 771940

Callback scheduling via on-site form

Email
Through on-site form
Visit
23-25 All Saints Street, Bolton, Lancashire, BL1 2EJ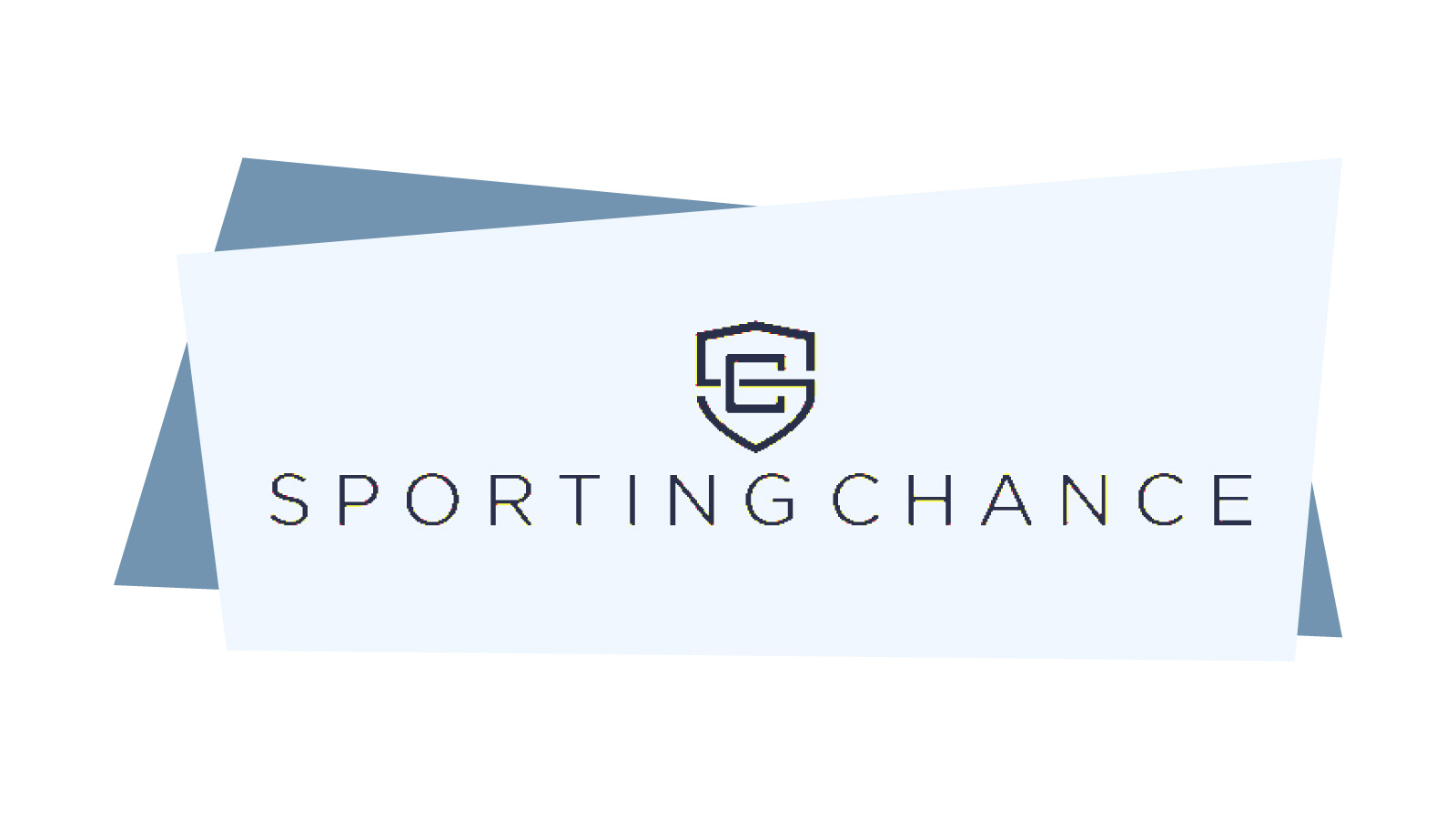 The clinic mainly tackles gambling addiction in people associated with the sports industry. Since those with significant sports exposure may quickly turn into problem bettors, such a clinic was necessary.
It offers therapeutic services, both individual and for groups. Family members may also participate.
Getting in contact:
If you or somebody close to you is in the sporting business and shows signs of addiction, you can contact the centre by:
Phone: 07500 000 777, 07780 00 88 77 helplines; enquiries: 0870 220 0714;

Email: support@sportingchanceclinic.com for support; info@sportingchanceclinic.com for enquiries.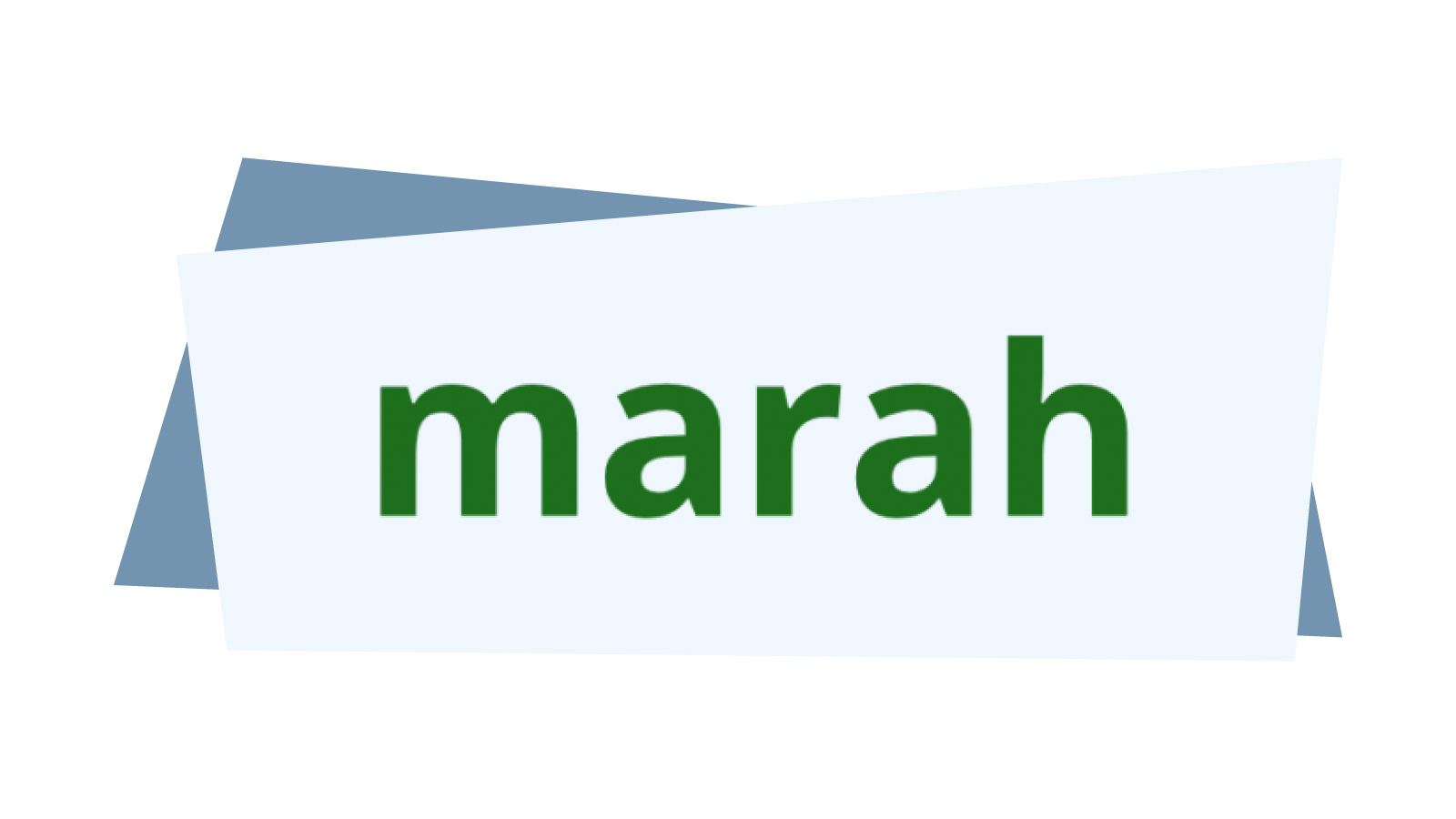 Marah Trust is a Christian foundation that works to prevent the homelessness of at-risk groups. Besides compulsive bettors, the foundation treats people:
Addicted to alcohol

Addicted to drugs

Those who practice sex work
Often, betting addiction is comorbid with other compulsive behaviours.
Tips
People who struggle with disordered gambling may drop in to receive assistance from volunteers and social workers entirely free of charge.
| Contact methods | |
| --- | --- |
| Phone | 01453 367006 |
| Visit | Open House, Painswick Inn, Gloucester Street, Stroud, Gloucestershire, GL5 1QG |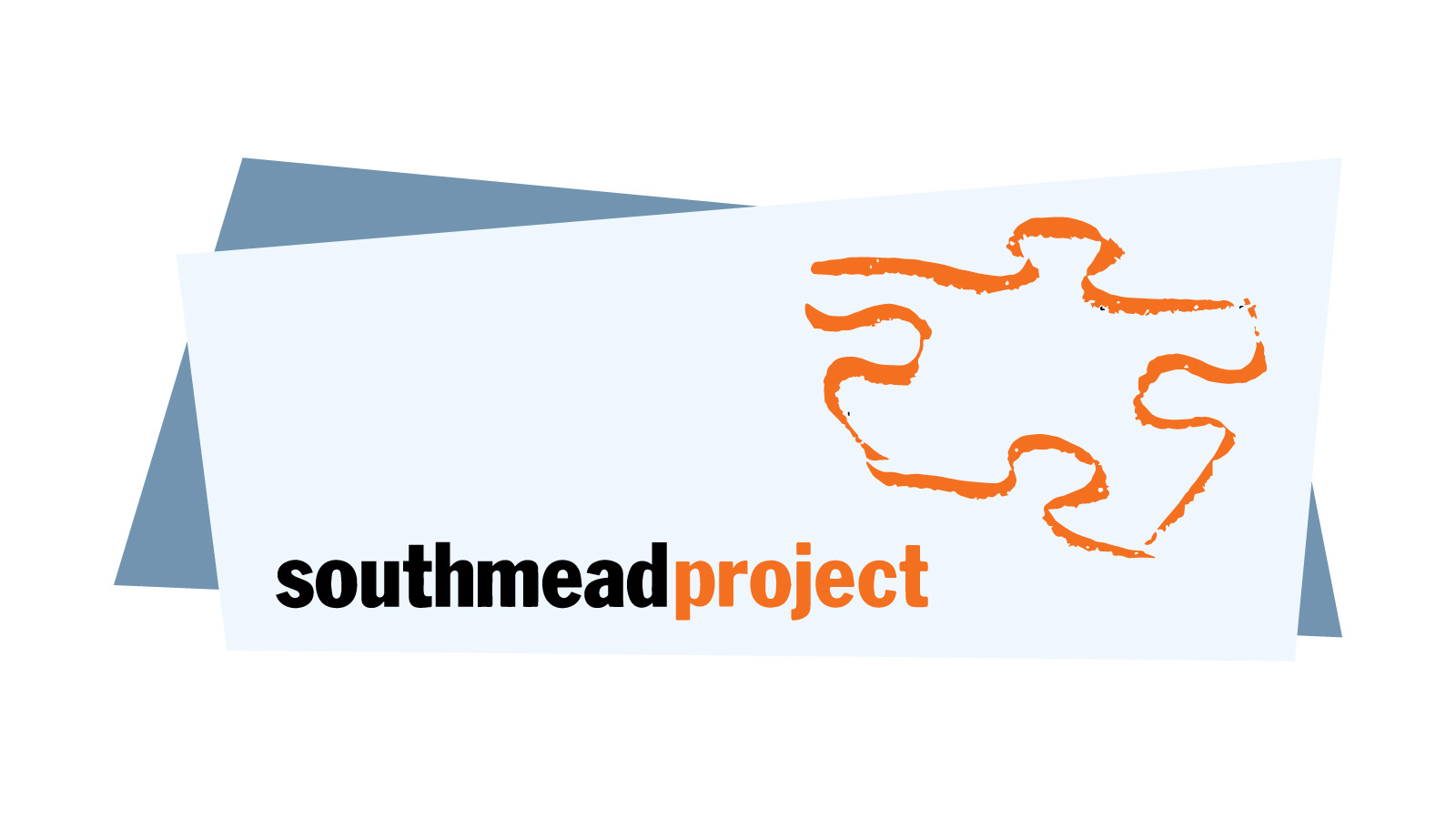 This charity supports abuse survivors who turned to addiction as a means to cope. It offers individual and group therapy alongside experiential treatment.
Participants can create art installations, which will then be published on the website, too.
Find Southmead Project more easily:
Call: 0117 9506022 / 0117 9594809;

Email: admin@southmeadproject.com;

Visit: 165 Greystoke Avenue, Southmead, Bristol, BS10 6AS.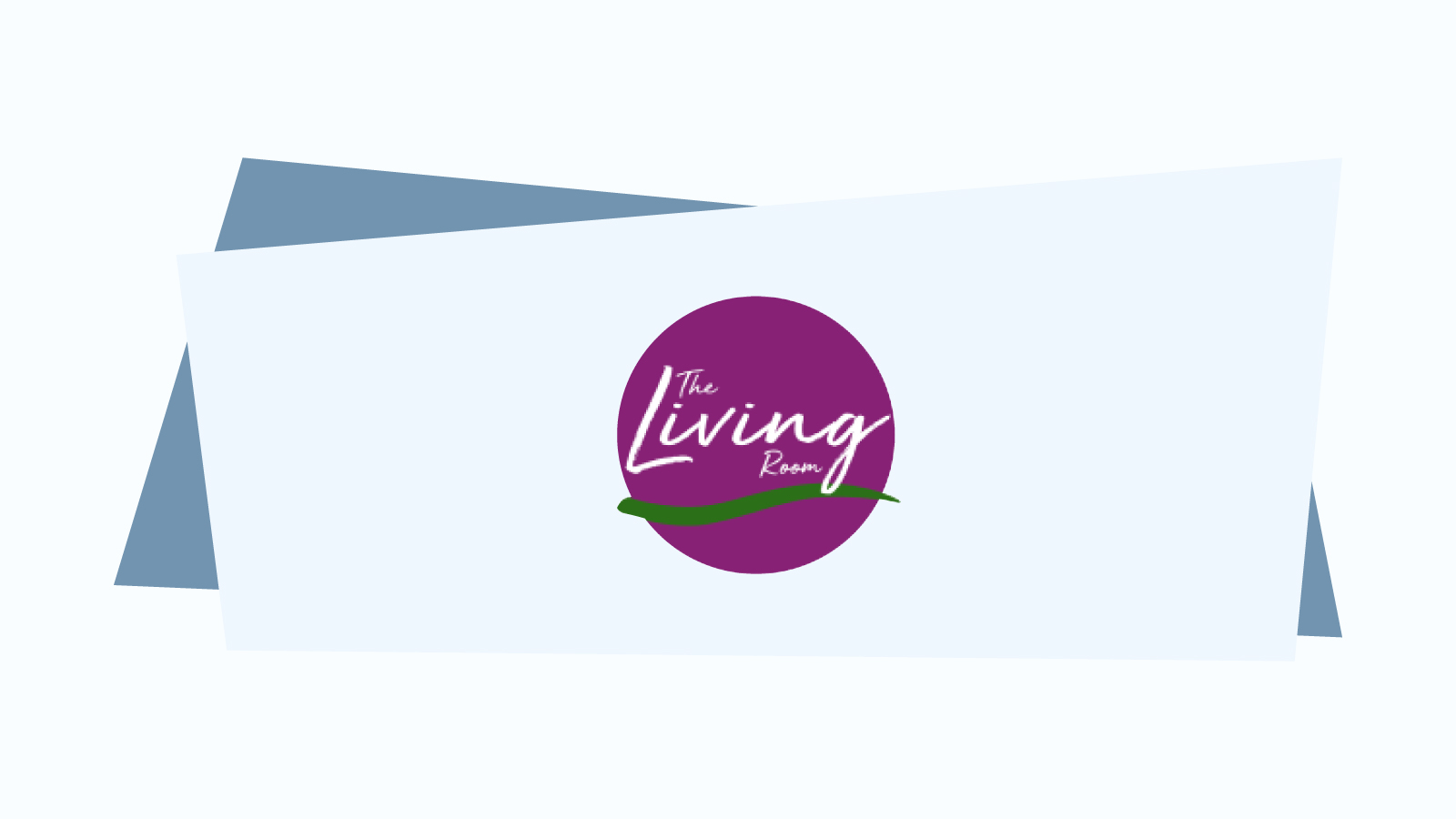 The Living Room offers support through many addictions, including disordered gambling. Problem punters in Hertfordshire can reunite under the guidance of a counsellor.
Before the group meeting, however, you must go through an assessment call!
| Ask for help | Contacts |
| --- | --- |
| Phone | 0300 365 0304 |
| Form | Available on-site, by pressing the 'Get Help' button |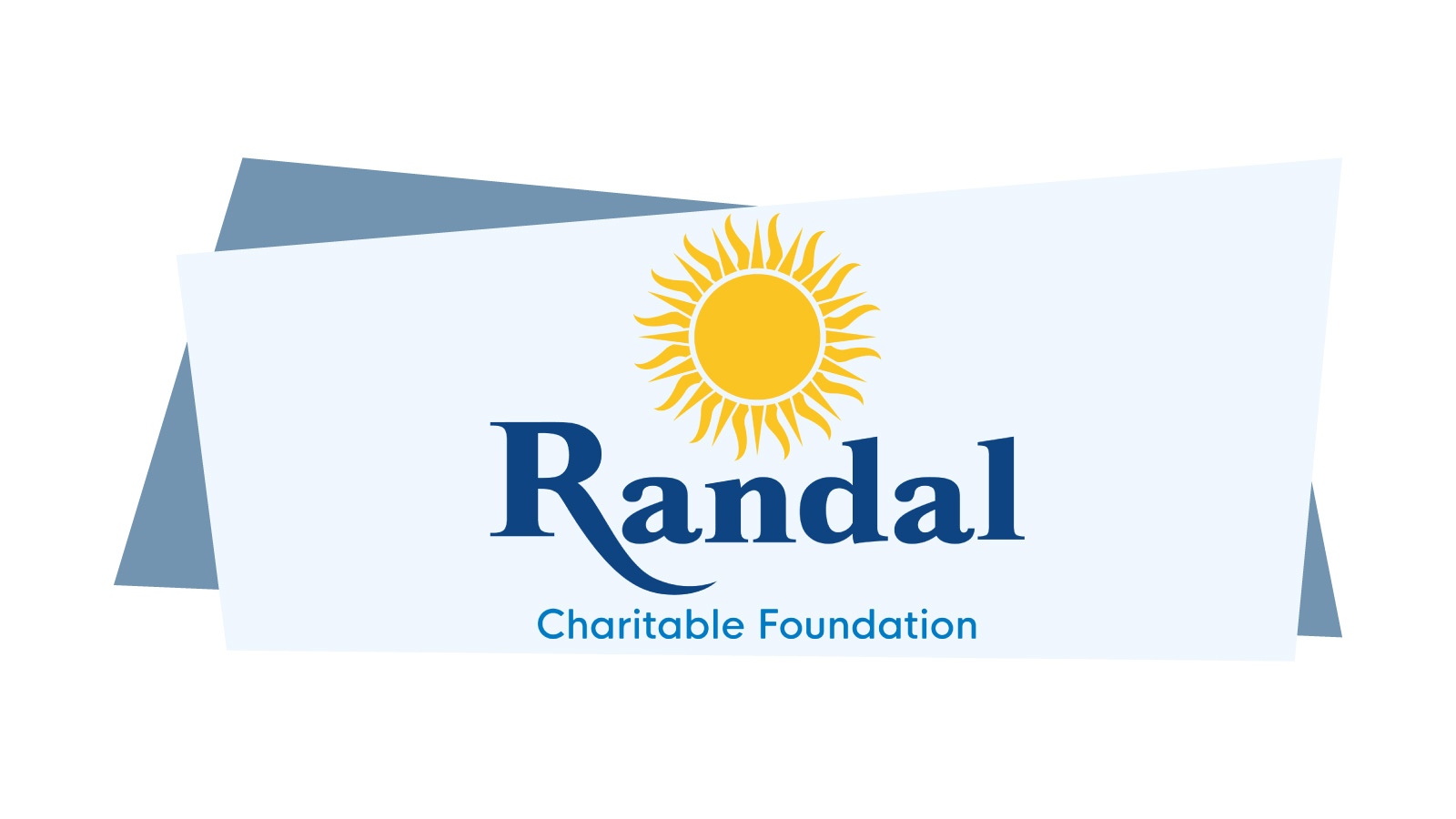 This high-income charity tackles issues like addiction daily. They provide housing to their patients, as well as continuous therapy.
You can contact the charity via:
On-site admission form;

Email: grants@randalfoundation.org.uk;

Address: 5 Pavilion Way, Loughborough, Leicestershire, LE11 5GW.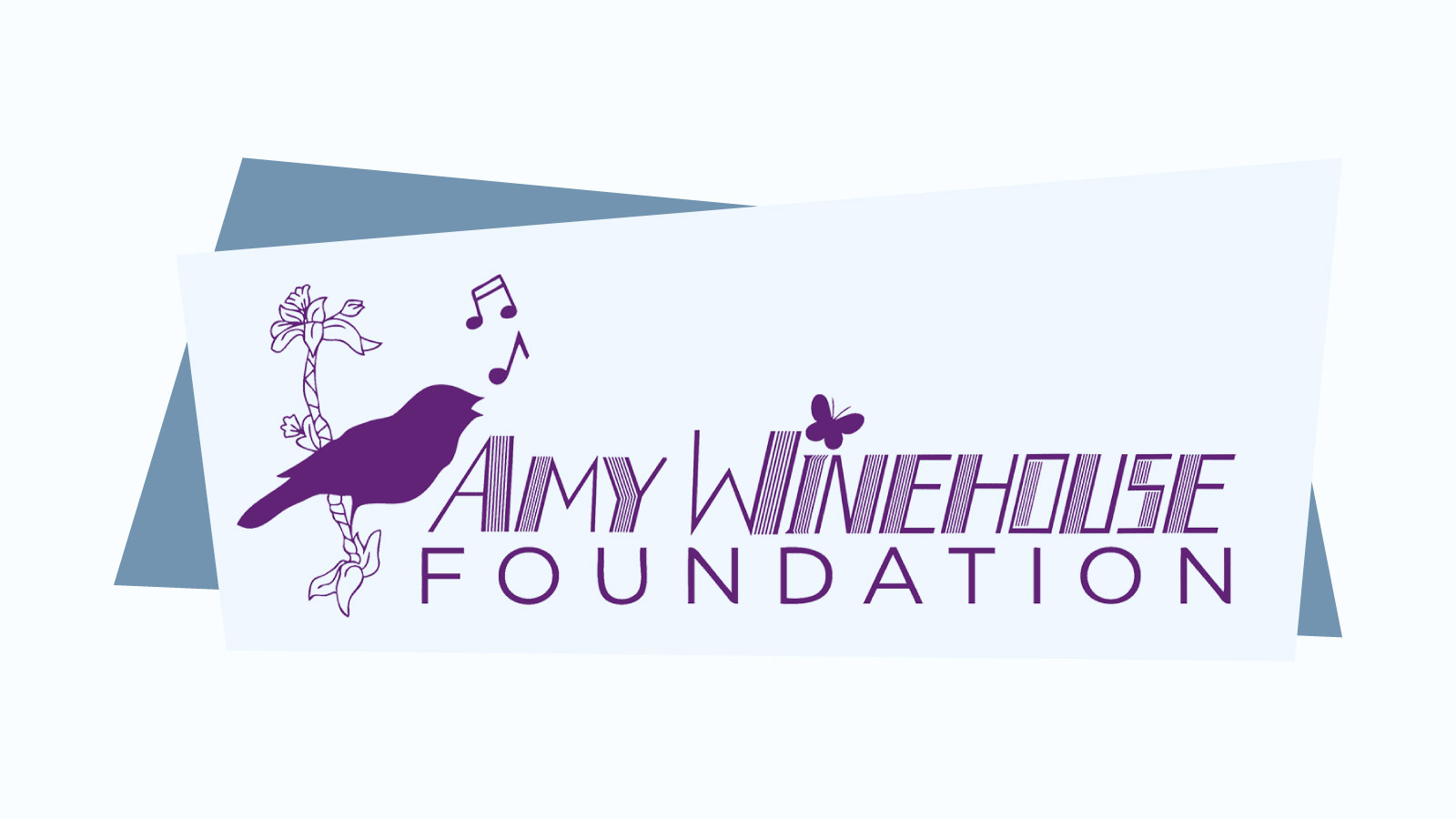 The team behind the Amy Winehouse Foundation ensures that its patients overcome addiction.
Did you know?
It took off as a homage to the soul legend who passed away due to untreated addictive behaviours.
Amy Winehouse's love for children reflects the numerous therapies available for at-risk young people, especially young women.
| Reach out | Helfpul info |
| --- | --- |
| Email | Form accessible on-site |
| Visit | 5a Bear Lane, London SE1 0UH |
31. Vision of Hope Animal Assisted Therapy
Young people struggling with problematic behaviour can visit this centre, which doubles as a farm. They will receive housing, continuous therapy, and the necessary time to bond with the animals inhabiting the farm.
How to get in touch:
Phone: 01873 831113;

Visit: Wenault Farm, Gilwern.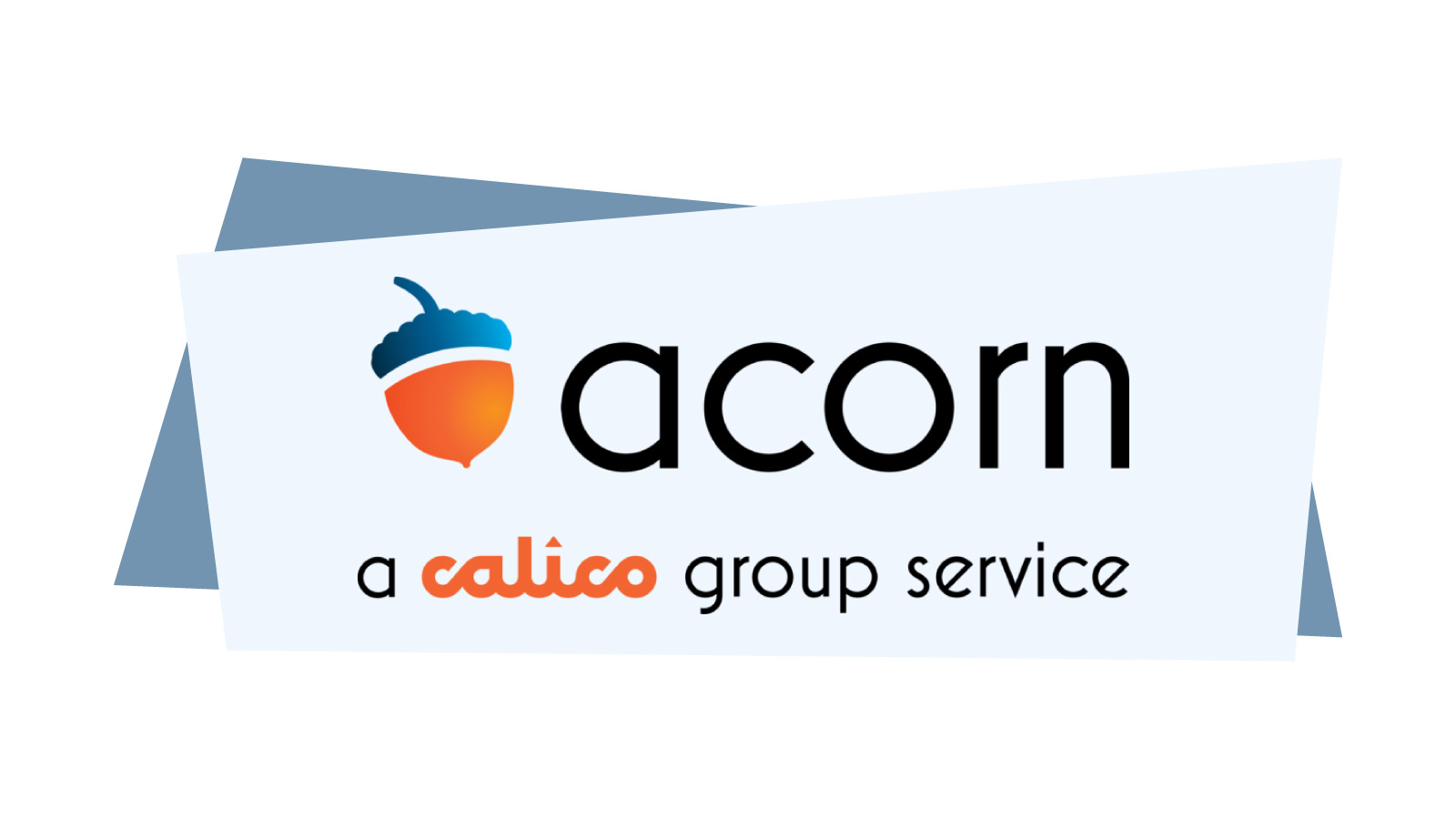 Here, you can opt for various treatment paths:
Motivational programmes;

Community therapy;

Individual counselling (either in-person or online);

Residential programmes – residing on the premises during your treatment.
| How to connect | Details |
| --- | --- |
| Phone | 01614840000 |
| Email | contact@acornrecovery.org.uk |
| Drop by | 130 Mile End Lane, Stockport, Cheshire, SK2 6BY |
33. Gloucester House Rehabilitation Centre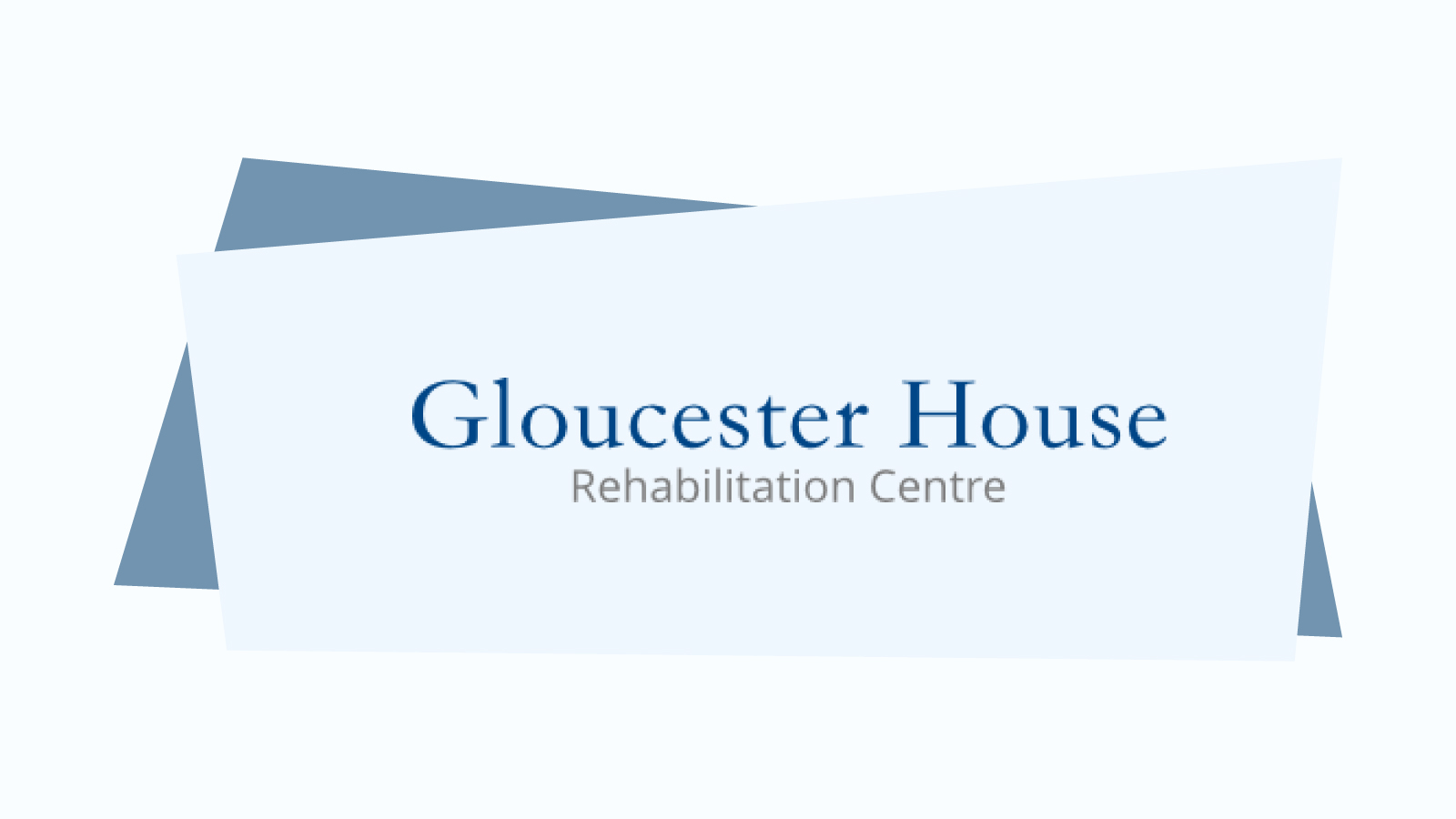 This recovery facility focuses on educational and creative training. People in distress can learn about topics like IT or DIY – individual counselling couples with occupational therapy sessions.
Help and be helped by pressing the 'Contact Us' button on the centre's website!
It will lead you to a form, and you may expect to hear back from the email team.
The Lodge is a fully residential facility for problem gamblers. It combines the well-known twelve-step programme with holistic therapies and relaxation techniques, like acupuncture.
| Contact methods | Helpful info |
| --- | --- |
| Telephone | 01934 815515 (enquiries), 01934 812319 (reception) |
| Visitation | Broadway Lodge, Totterdown Lane, Weston-super-Mare, Somerset, BS24 9NN |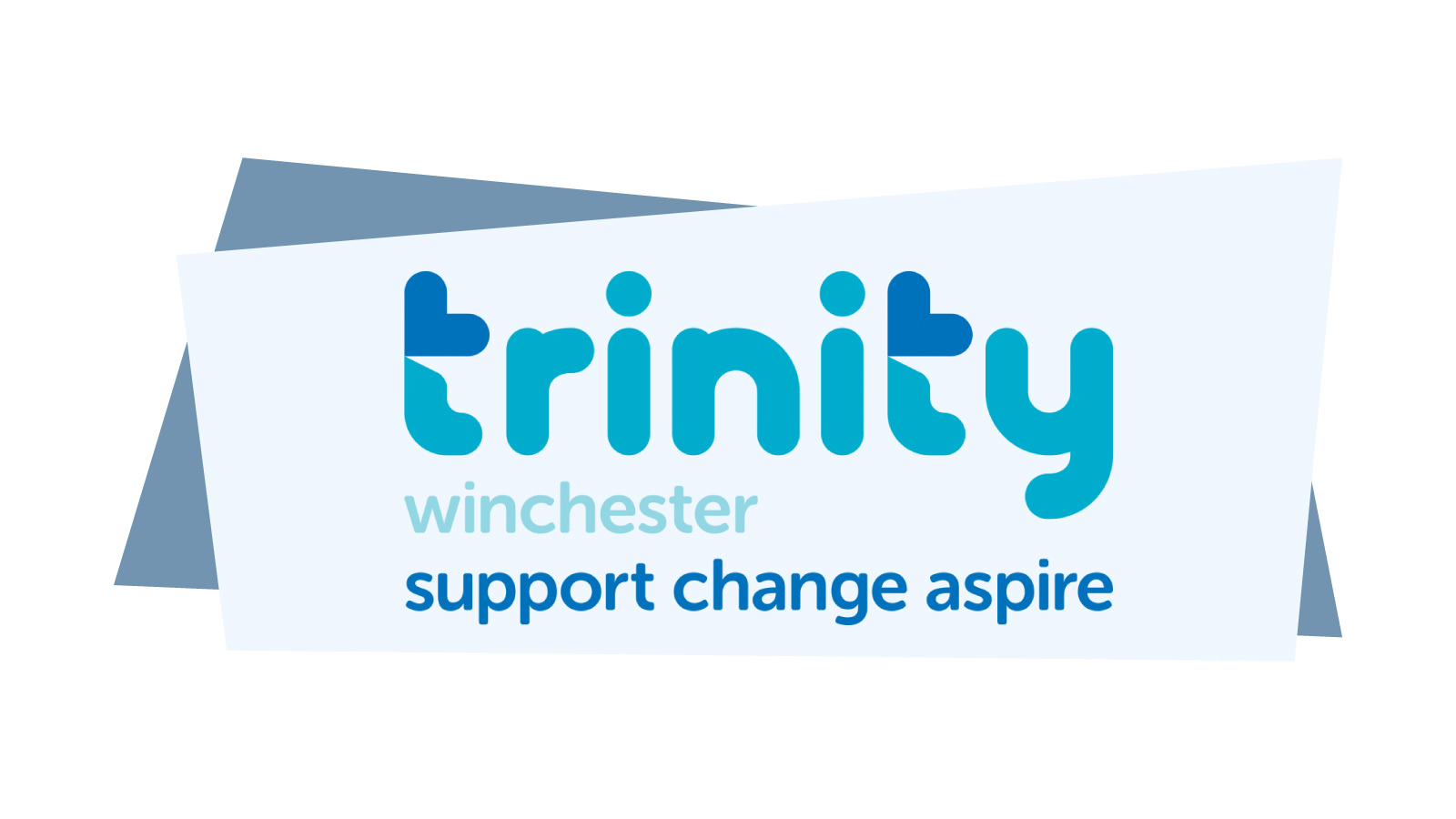 The centre aims to rehabilitate struggling persons through multiple means.
Besides counselling sessions, you may enter:
The latter is the result of a partnership between the facility and The University of Southampton. Here, you will find women-only programmes, as well as mixed projects.
The ways to get in contact:
Phone: 01962 622 220 (drop-in day centre), 01962 828 632 (women-only services); 01962 842 827 (office and general enquiries);

Email: dropin@trinitywinchester.org.uk, women@trinitywinchester.org.uk, info@trinitywinchester.org.uk.
36. Riverstones Foundation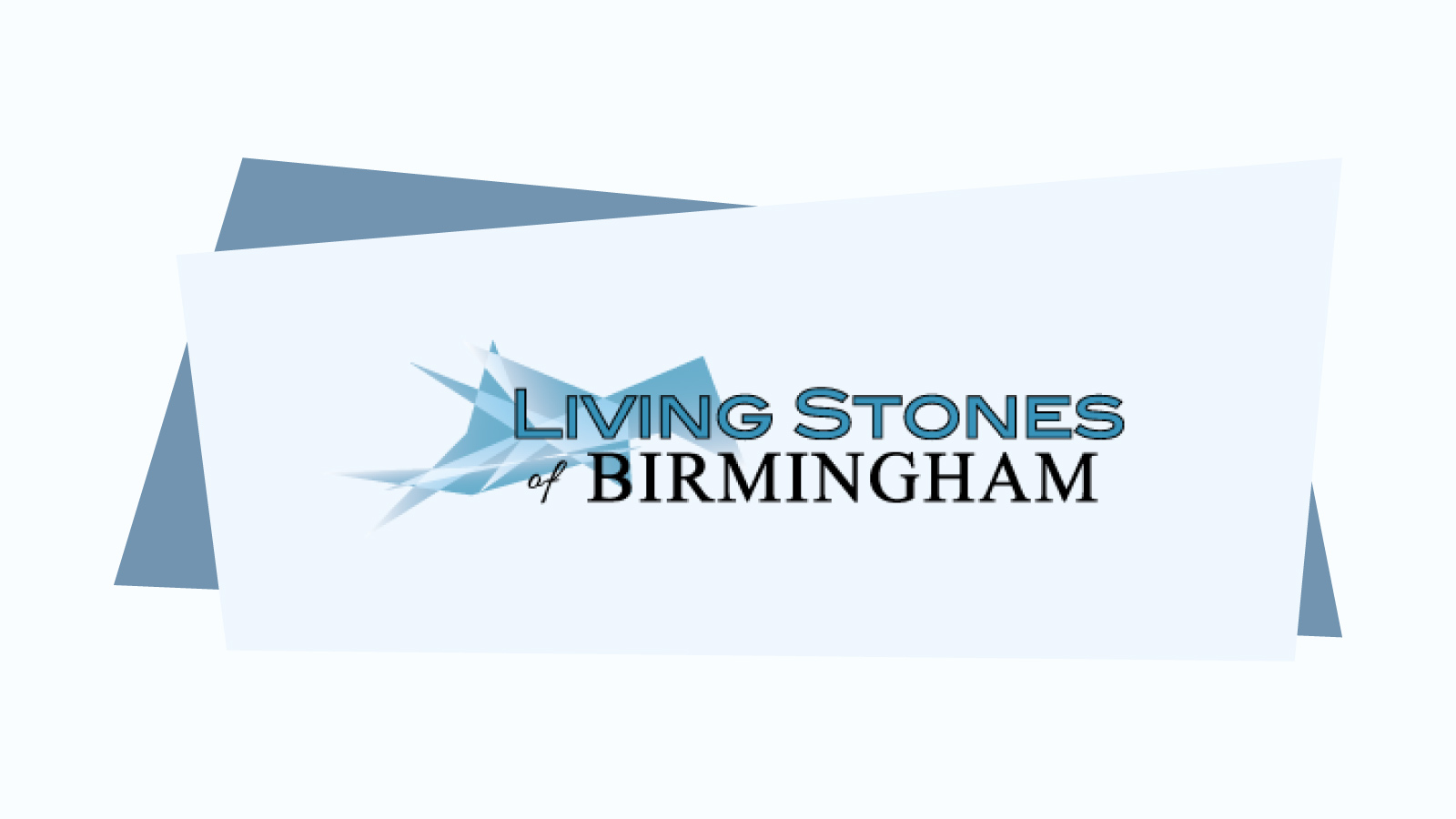 Riverstones primarily targets young men at risk. You can refer your child if you believe he shows gambling signs.
For instance
A tendency towards reclusiveness or prolonged time in front of the monitor could be alarming. Another factor is noticing changes in your card balance.
However, the charity also supervises adults through their addiction struggles. Apart from traditional therapy, it uses football as a means to keep people away from damaging behaviours.
Contact via:
Phone: 0121 356 2575;

Email: riverstones.foundation@gmail.com.
37. Natasha Wyer Charity
The newly formed charitable foundation operates under Natasha Wyer's management. She is a former substance and occupational addict who also prostituted herself to finance her habits.
After escaping this world, she wishes to bring change to others!
She does so through residential programmes, food and toiletries supplies, educational programmes, and Bible study groups.
| Communication channel | Contact info |
| --- | --- |
| Email | info@natashawyer.org |
| Form | On-site, 'Contact Us' section |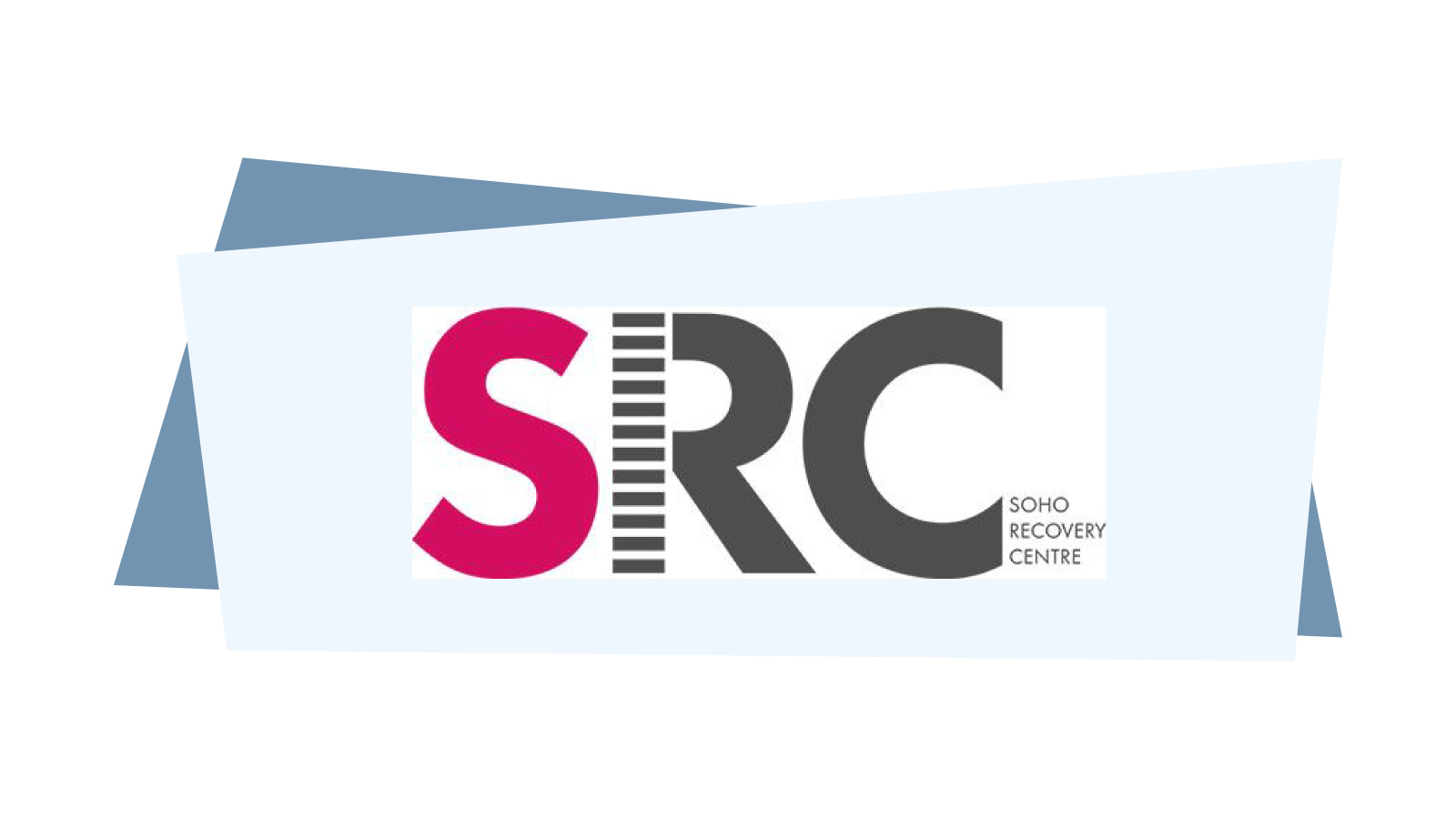 If you are a Londoner, you can join Soho's twelve-step meetings. This allegedly is the only recovery facility in the Capital to offer such services for people struggling with excessive gambling.
Where should you go?
Those interested can visit the centre at 123 Charing Cross Rd, Soho, London WC2H 0EW.
39. Maytree Respite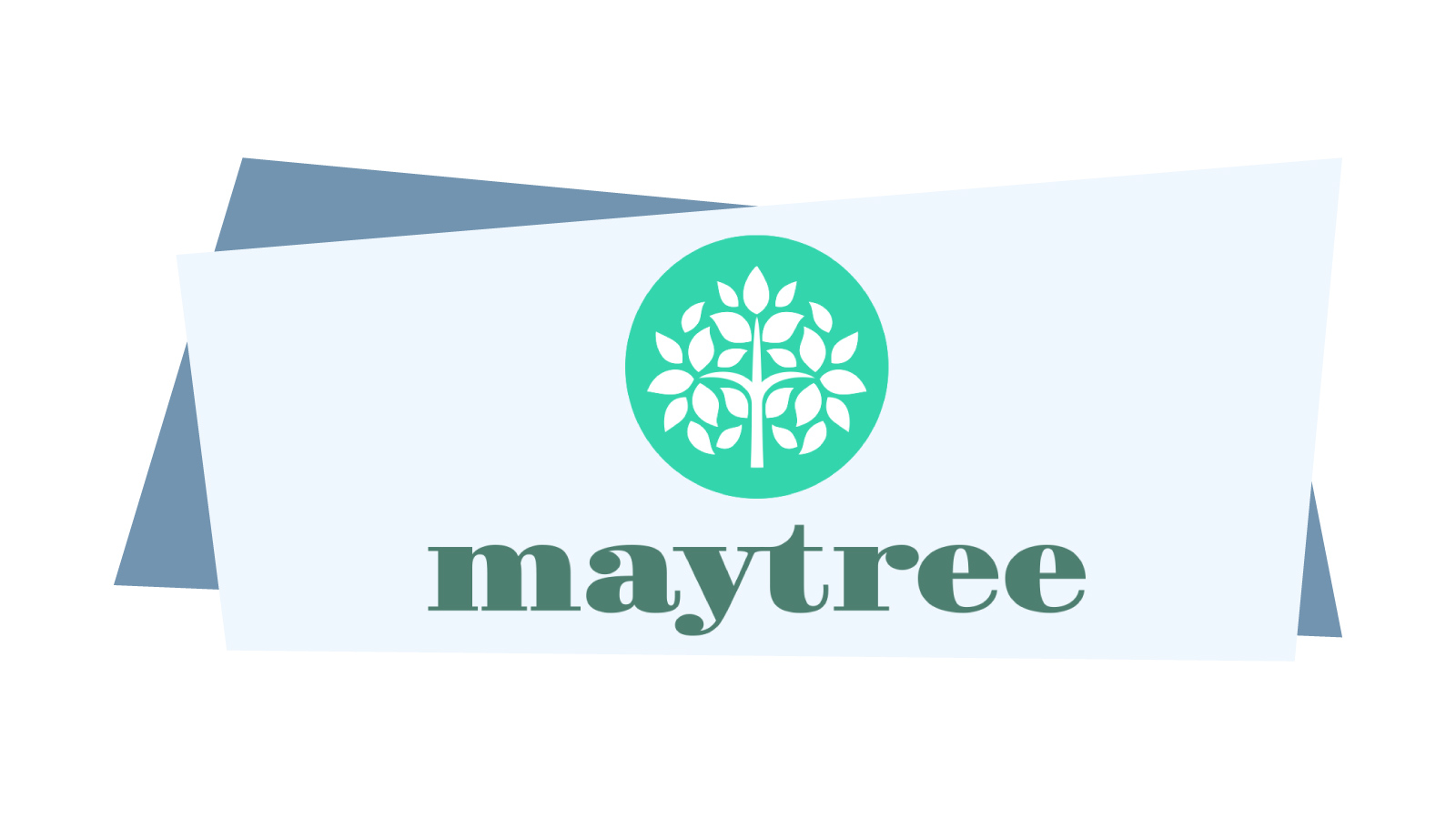 Trigger warning
This section makes mention of suicidal ideation!
If thoughts of your gambling become distressing, to the point of suicidal ideation, we suggest you take some time for yourself at Maytree Respite. This non-medical organisation offers free 5-day stays.
When you reside here, you will also receive complimentary counselling.
| Reach the Maytree Respite | Method |
| --- | --- |
| Phone | 020 7263 7070 |
| Email | maytree@maytree.org.uk or through an on-site form |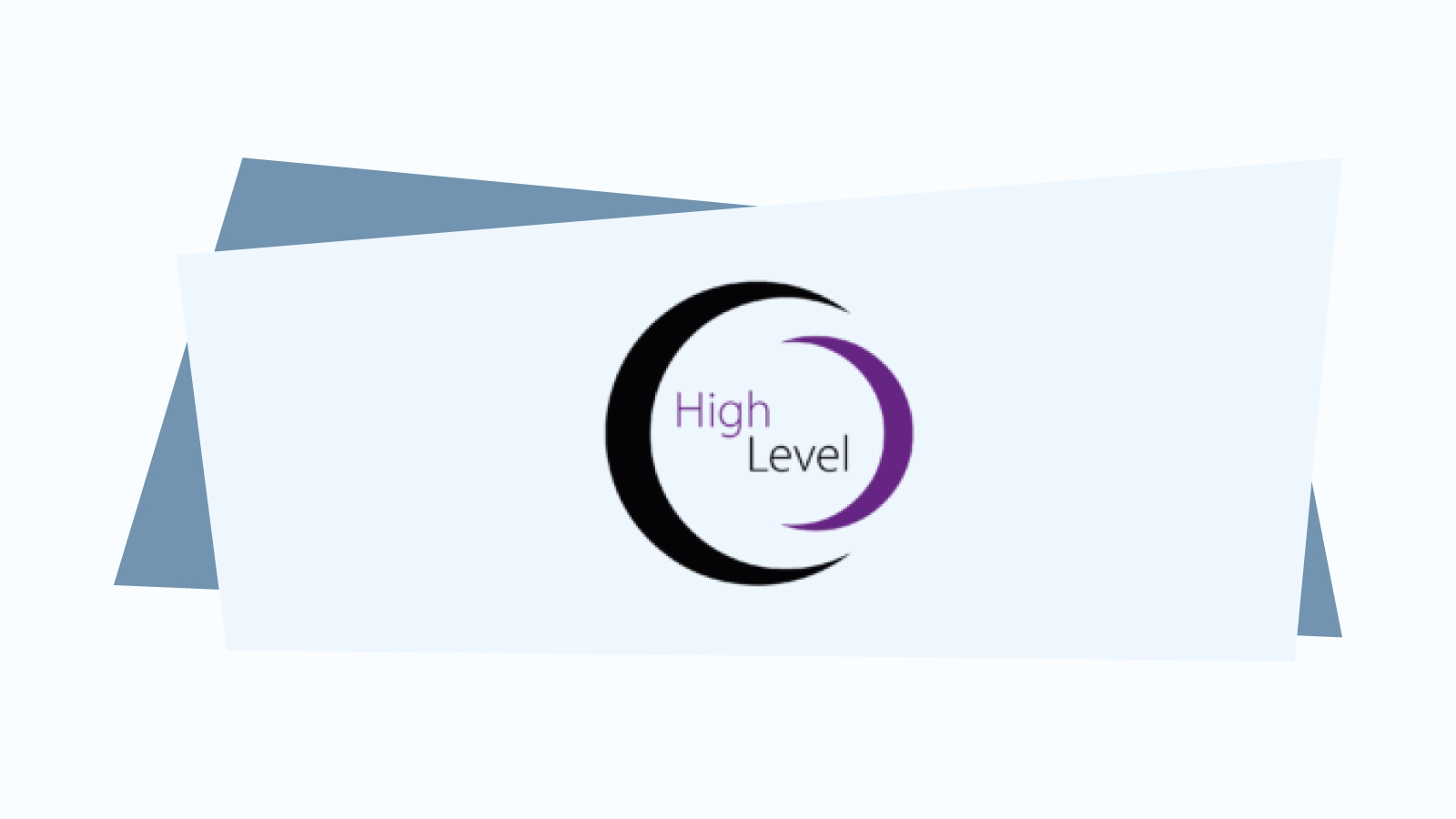 The foundation does its best to provide high-level treatment for all addictive behaviours.
Its services include:
One-on-one therapy;

A drop-in room where fellow patients may socialise;

Group meetings;

Holistic therapies.
| The means to reach it | Method |
| --- | --- |
| Call | 01706 860247 |
| Email | Highlevel@hlnt.org.uk |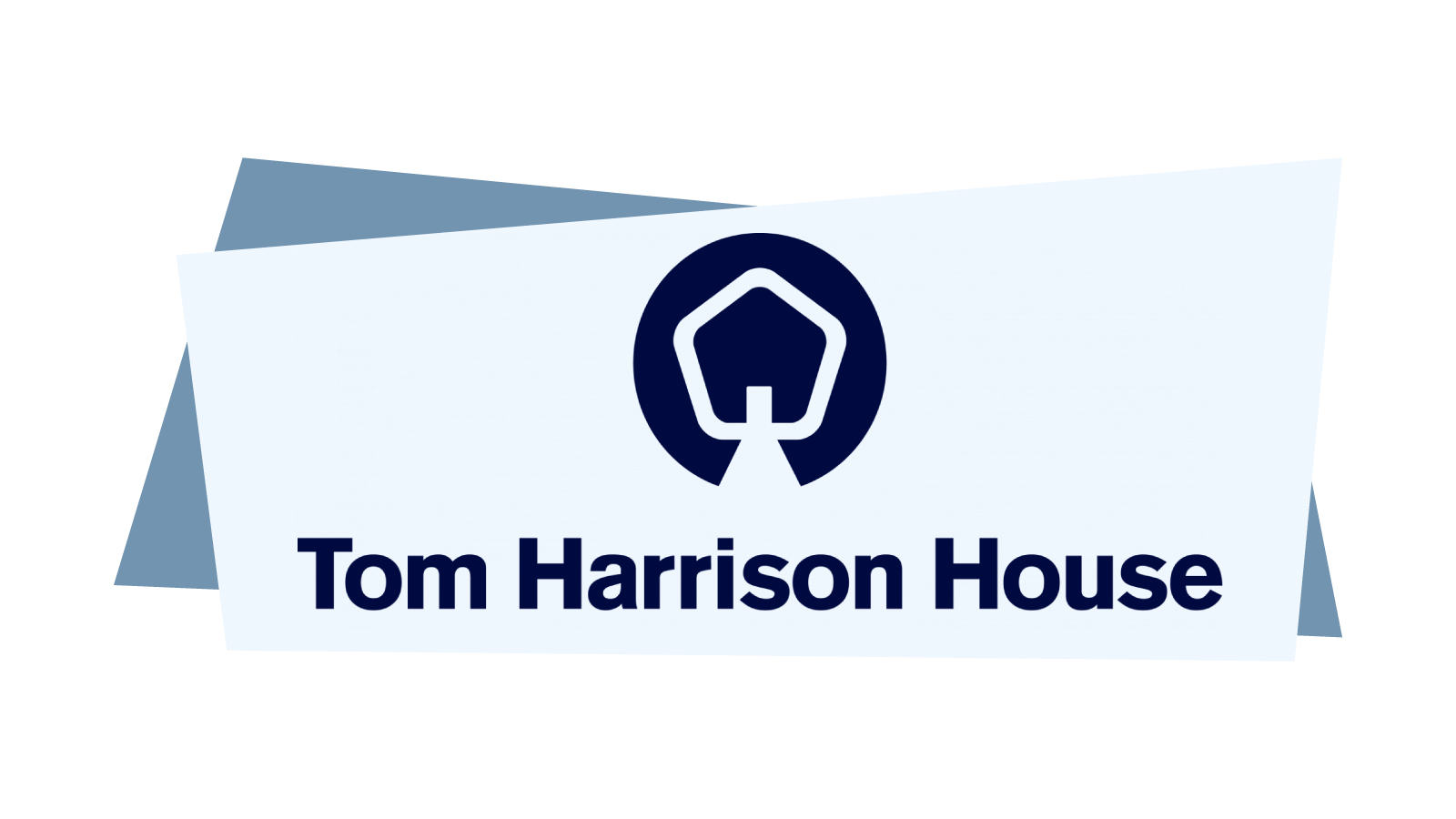 The addiction centre devotes itself to military and ex-military people who struggle. If you or somebody you know fits the criteria, you can opt for regular meetings or a residential programme.
The latter takes twelve weeks, and it includes art and equine therapy and physical activities.
Connect more easily:
Phone line: 0151 909 8481;

Email: info@tomharrisonhouse.org.uk.
42. Red Rose Recovery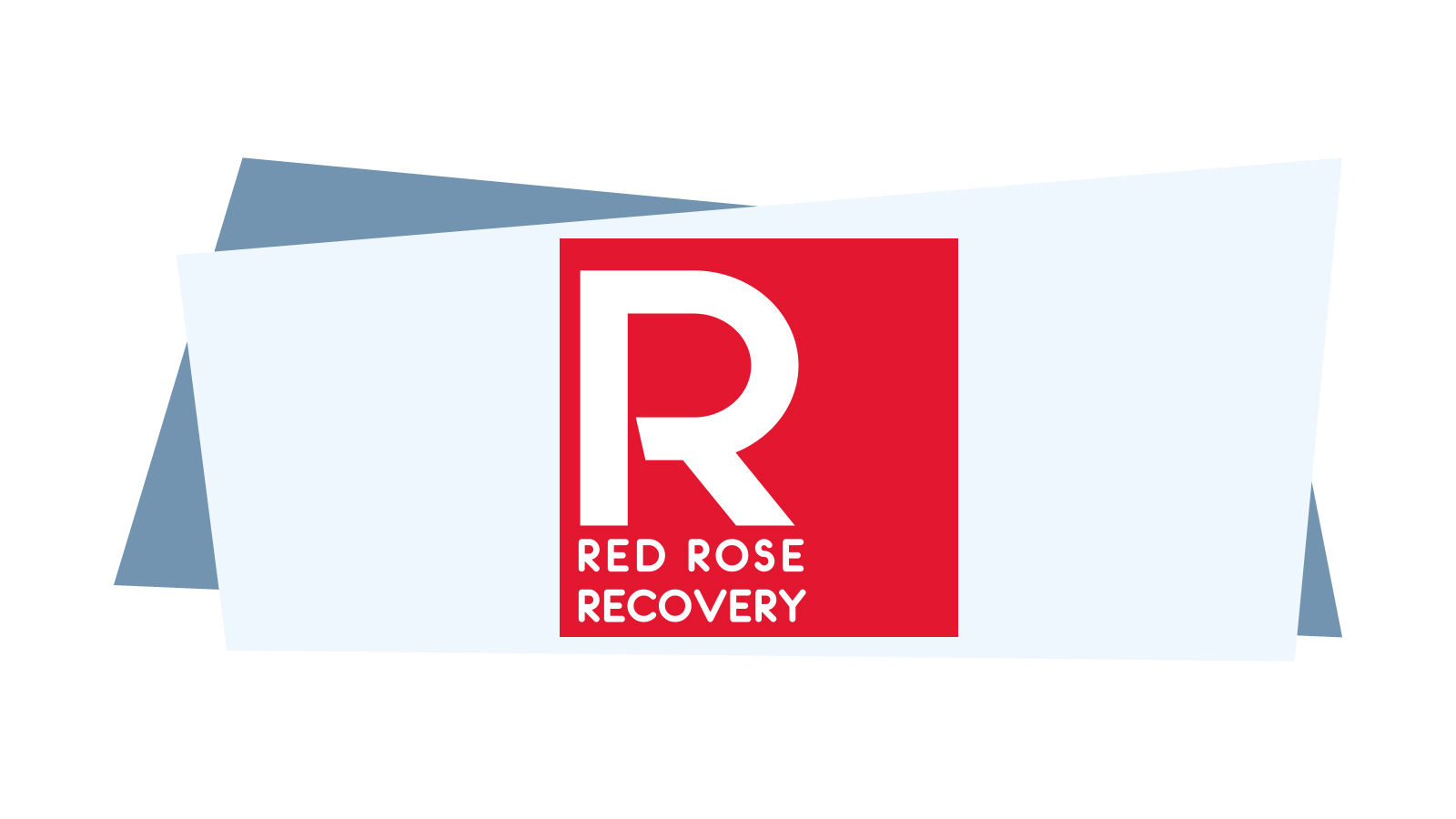 Lancashire residents have an opportunity to pursue new activities to stop gambling at Red Rose Recovery.
Whether you look for a professional change of environment or a brand-new hobby, this is the place to be all while you receive the counselling you deserve!
| Contact info 1 | Contact info 2 | Contact info 3 |
| --- | --- | --- |
| North Lancashire office | Central Lancashire office | East Lancashire office |
| Call 07753 223735 | Call 01772 821440 or 07541 639228 | Call 01254 352580 or 07535 891647 |
| Visit at YMCA Building, Fleet Square, Lancaster, LA1 1EZ | Visit at St Wilfrid's Building, Fox Street, Preston, PR1 2AB | Visit at St James Old School House, Cannon Street, Accrington, BB5 2ER |
The charity, based in London, combines traditional treatment with relaxation and meditation techniques. The experts here also investigate co-occurring issues of problem gamblers, such as anxiety.
Be in touch:
Mobile: 020 7147 9984;

Email address: richard@citybeacon.co.uk.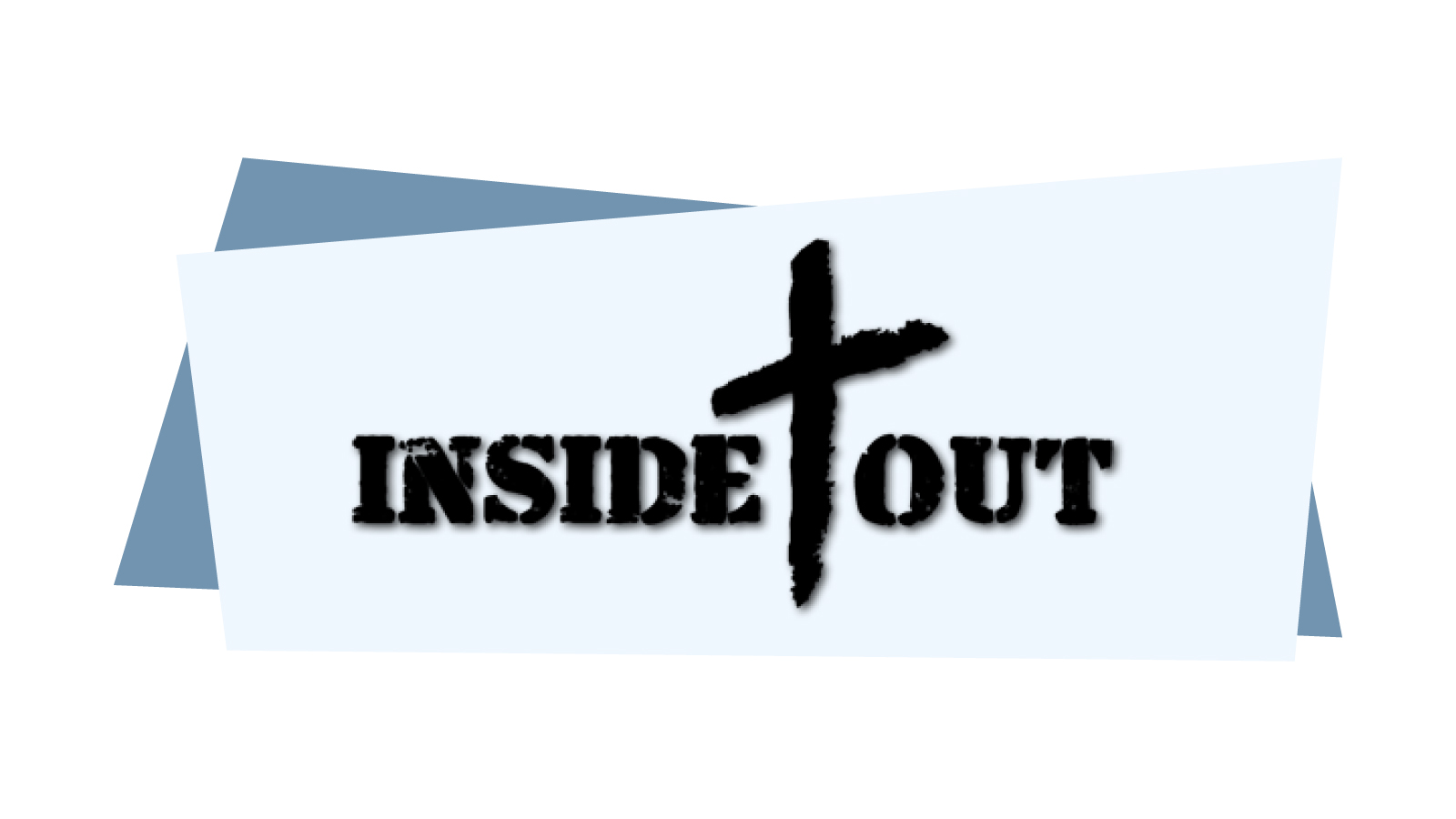 Based on your needs, you can opt for:
Recovery meetings, lasting 16 weeks and following a Christian 12-step programme;

One-on-one mentoring;

Housing.
Regardless of your choice, know that this charity strictly abides by Christian principles, translating to its therapeutic style.
How should you proceed?
Enter the Contact us section and complete the online form to get in touch with the centre.
This recovery facility houses problem gamblers from six to nine months. During this timeframe, they receive constant supervision and counselling to help them resettle and build a new life.
| Contacts | How to reach them |
| --- | --- |
| Phone | 01202243738 or 07859888818 |
| Email | pathwaysforallpeople@outlook.com; on-site form |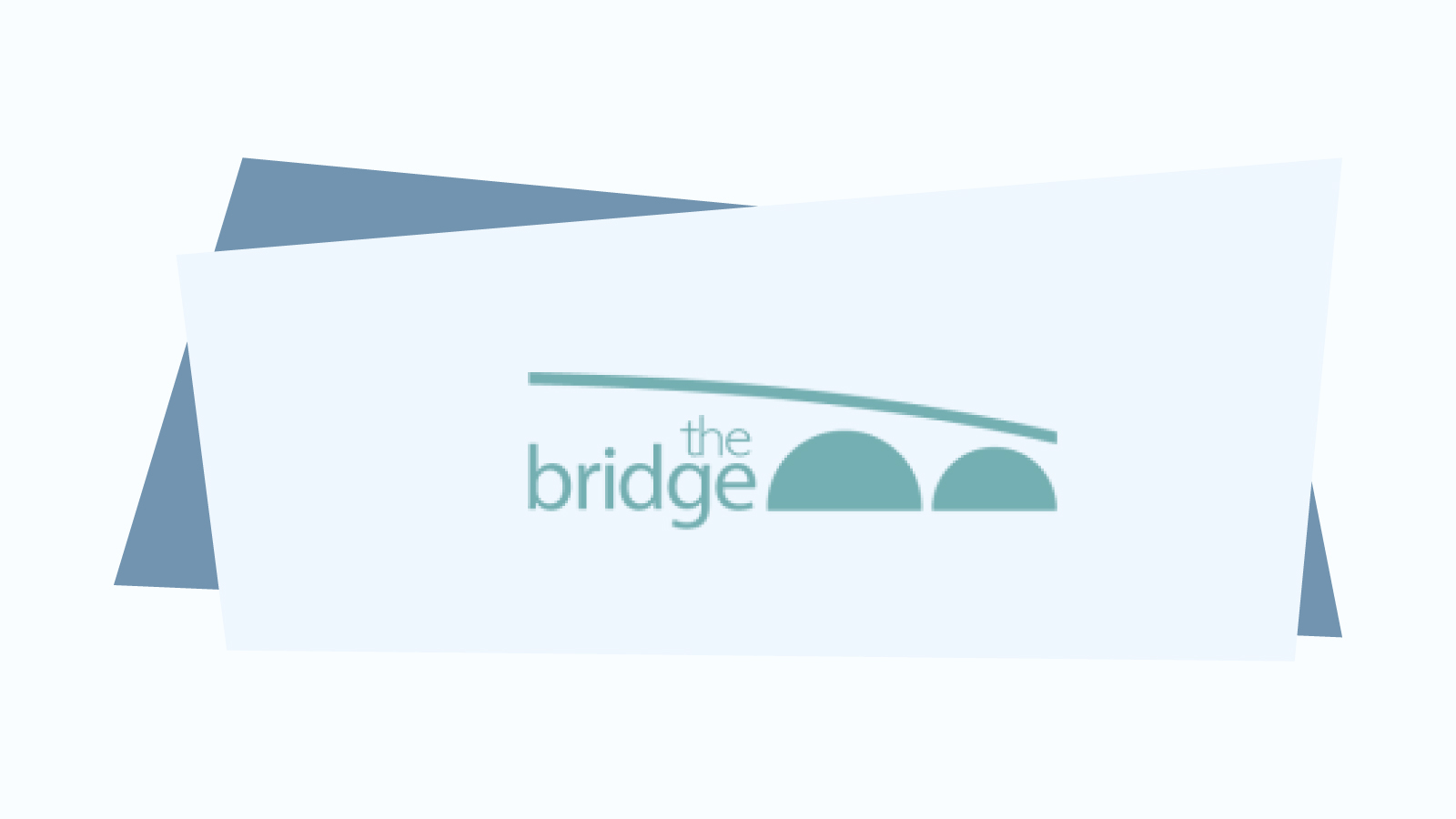 Those living near Richmond Bridge are free to attend 12-step fellowship meetings here. The sessions, however, are available even if you live farther away.
You can connect online to such a reunion and discuss your gambling with therapists and fellow problem bettors.
Contact info:
On-site form;

Visit: The Arches, Richmond Bridge, Richmond Road, Twickenham TW1 2EF.
47. Eagle Recovery Project
The peer support group offers multiple constructive activities. You can attend guitar sessions, badminton lessons, and even seminars.
Recovery is a time of rebuilding oneself – that is what Eagle Recovery Project believes.
Reach out to the group:
Text message: 075 2064 5799;

On-site form;

Visit: King Henry's Walk, London, N1 4PB.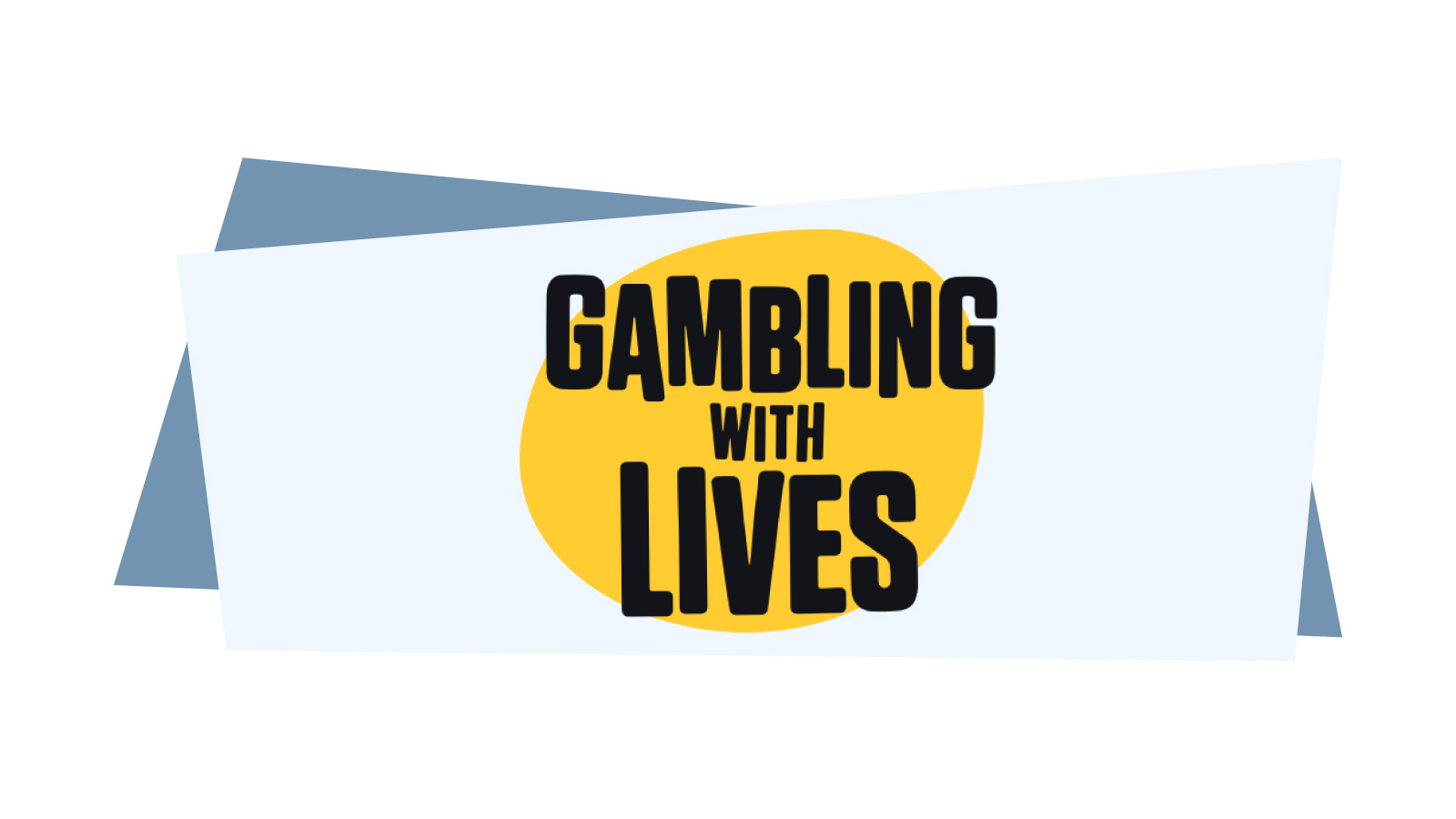 Trigger Warning
This section alludes to attempted and completed suicide.
The foundation started when grieving families came together to raise awareness about the destructive effects of excessive gambling. It strives to remember those who succumbed to addiction and offer therapies to gamblers who find themselves at suicidal risk.
It organises events like charitable marches and marathons. Moreover, its website displays the latest research in the field and numerous links to support groups.
Contact:
Phone: 07375 301 955

Email: info@gamblingwithlives.org.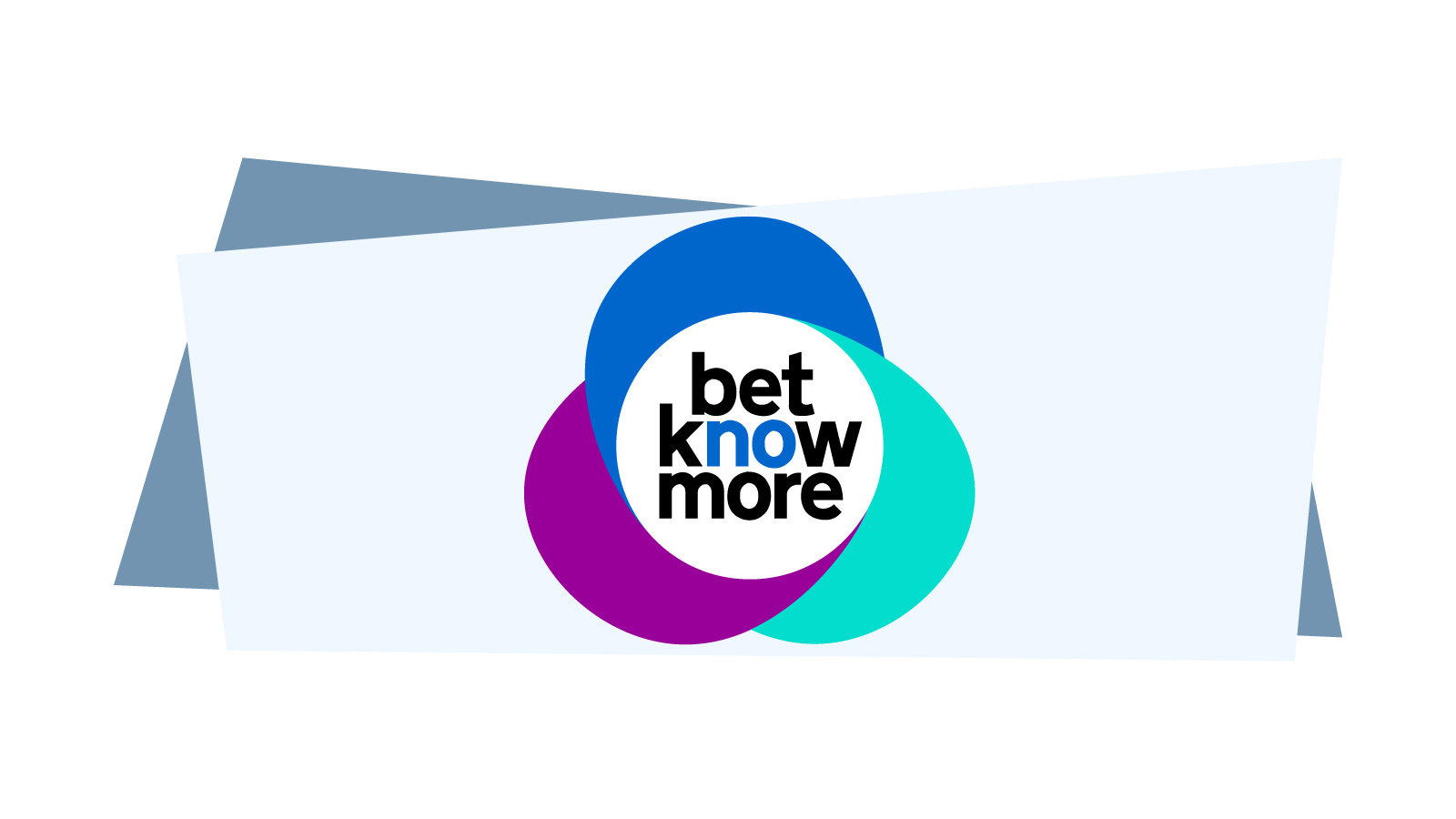 Betknowmore is a charity based in London. Although its primary goal is to raise awareness of the addiction's effects, it also provides one-on-one and group counselling.
Those interested must first meet with a trainer in an informal setting.
This is how they get their assessment and may proceed further
| Available communications | How to reach it |
| --- | --- |
| Phone | 0800 066 4827 |
| Email | info@betknowmoreuk.org |
50. The Icarus Trust
The Icarus Trust offers support through counselling and group meetings. Besides these actions, it launched school programmes to raise awareness of gambling addiction among young people.
Reach out to the Icarus Trust:
You can send an email to help@icarustrust.org and start from there!
51. Recovery Lighthouse
This centre offers, beyond its therapeutic plans, a lifetime of free aftercare to its alumni. It hosts up to 13 people at a time.
During your stay, you will also benefit from a fitness programme and high-class but homely rooms.
Get in touch by:
0203 733 9983;

info@recoverylighthouse.com;

on-site form.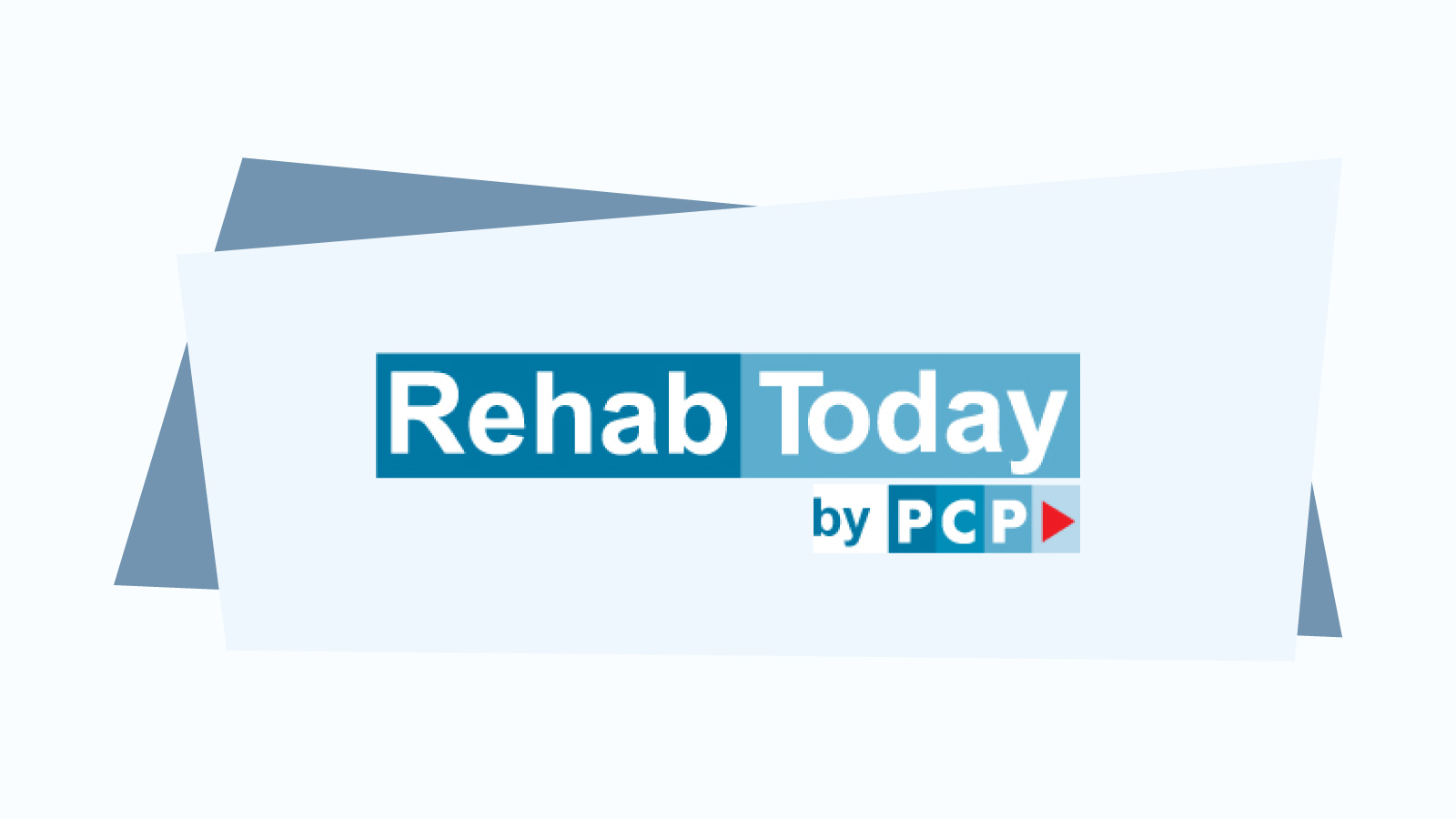 PCP aims to combat gambling addiction and prevent relapses with locations in Luton, Cardiff, and Chelmsford.
How to reach them:
Phone: 01582 730 113 (Luton), 01245 491 276 (Chelmsford), 029 228 01013 (Cardiff);

Email: info@rehabtoday.com.
Exclusive institutions for responsible gaming
Gamblers who wish to receive exclusive treatment may opt for luxury centres. Most often, they take fewer applicants in, so the assistance is better-focused.
Besides, the environment and facilities will provide comfort while you take steps towards recovery.
Here is CasinoAlpha's ultimate list!
53. The Cottage
The Cottage proposes an exclusive treatment path.
Did you know?
It accepts only one applicant at a time, concentrating its best efforts on his rehabilitation.
What's more, the centre boasts 5-star facilities for its patients.
Make an appointment:
Phone – 0802525368;

Email – on-site form.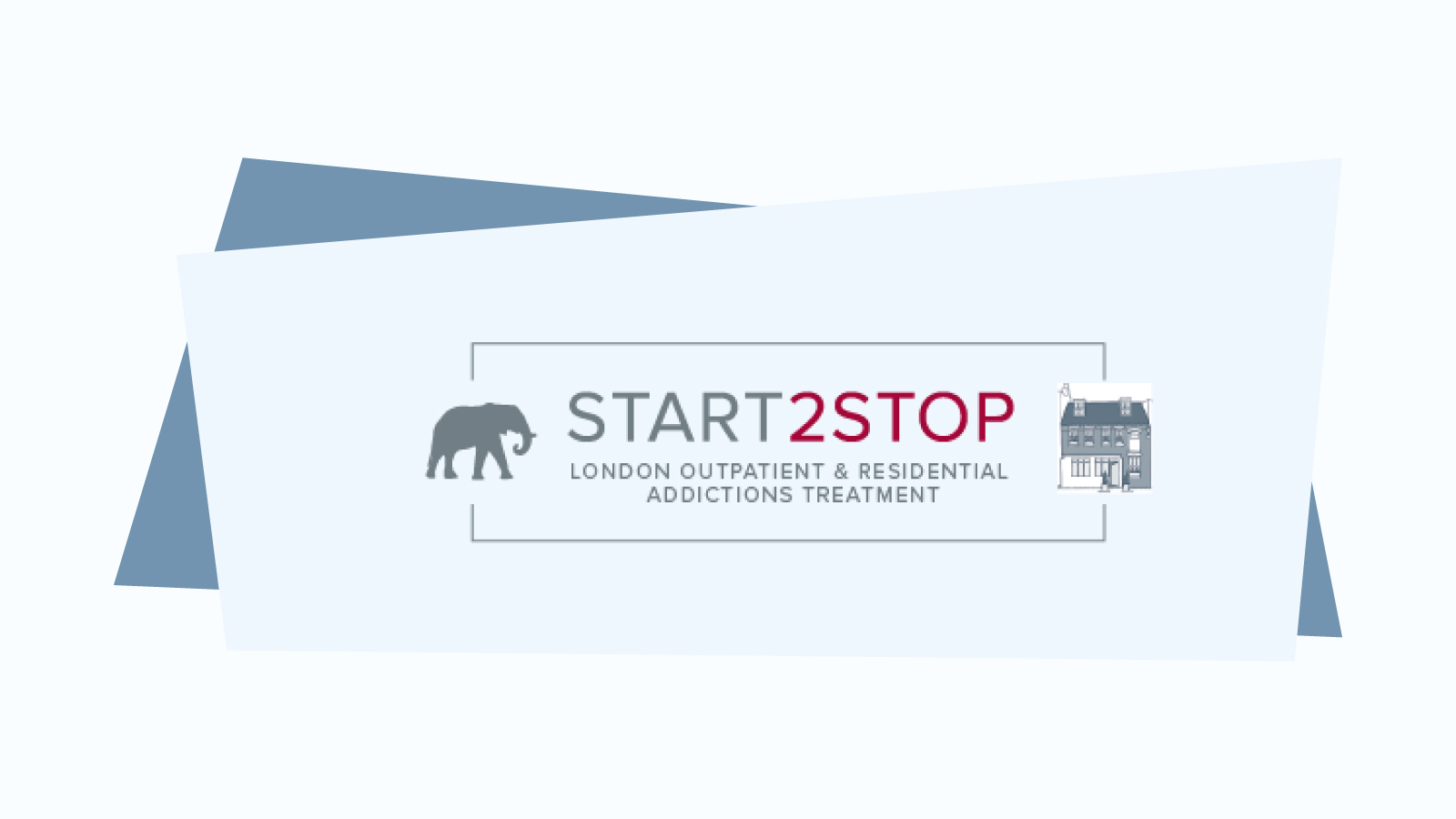 Unlike most names on the list, Start2Stop is primarily an aftercare facility. It targets gamblers who have already completed treatment but who feel at risk of relapsing.
The therapeutic services available are:
Equine therapy;

Psychodrama;

Family counselling;

Aromatherapy;

Massage therapy.
You can make an appointment via phone:
0808 252 5368;

+44(0)1483 610 819.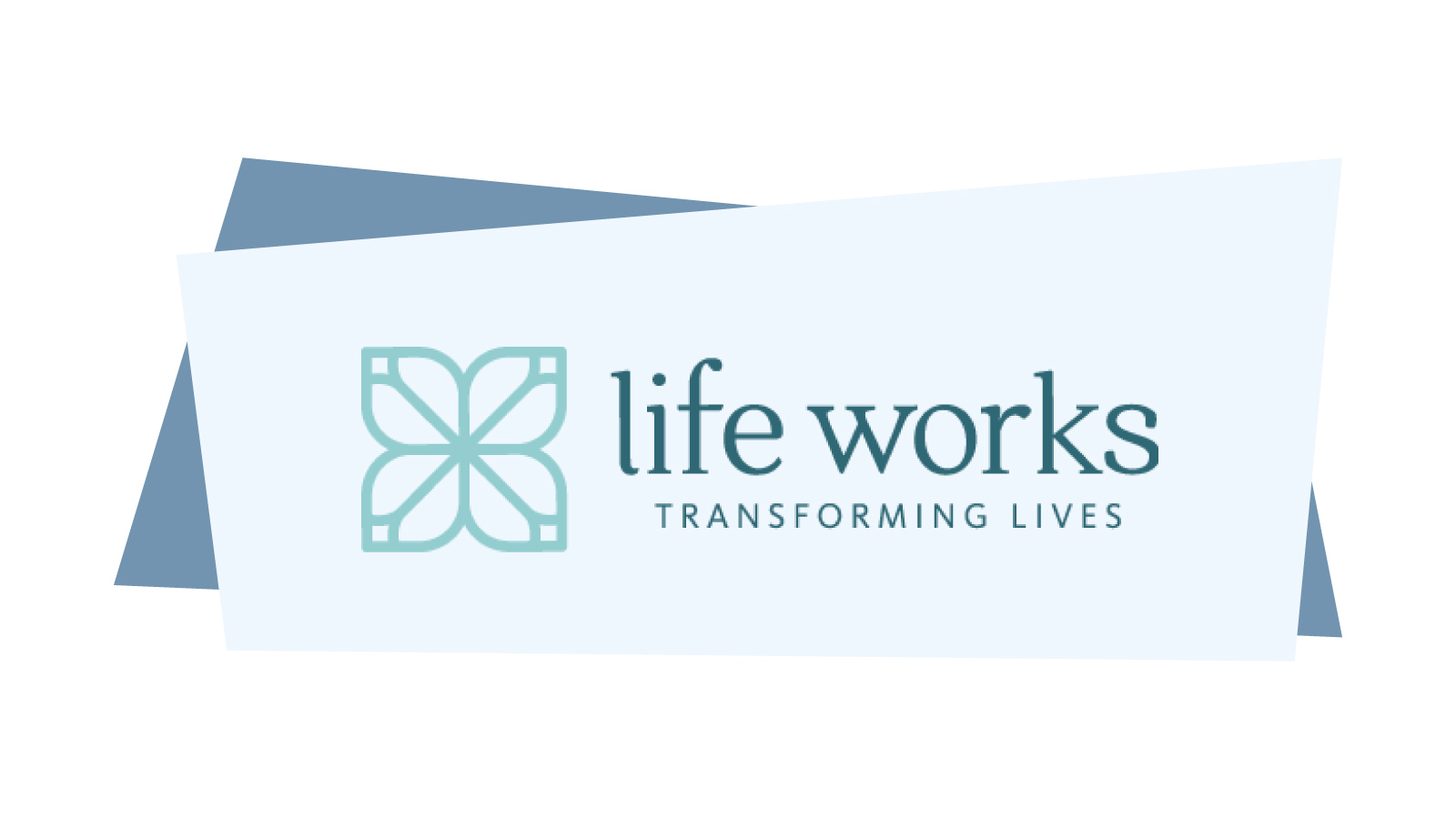 Life Works aims to provide holistic therapies. Furthermore, it emphasises the importance of your family's involvement in the healing process.
Tips
After the 14 to 42 days programme, you may also participate in aftercare group meetings.
Reach out to:
| Contact method | Details |
| --- | --- |
| Phone | 0808 271 9203 |
| Email enquiry | +44 (0)1483 378 179 |
Gamblers from Wiltshire and its surroundings can reside at Clouds House and get the help they need. The facility offers numerous types of therapy, including counselling against relapse.
The aftercare sessions consist of group therapies and alumni meetups.
| Reach by | Method |
| --- | --- |
| Phone | 0300 330 0659 |
| Email | admissions@actiononaddiction.org.uk |
| Visit | Clouds House, East Knoyle, Salisbury, Wiltshire, Salisbury SP3 6BE |
57. Manor Clinic Rehab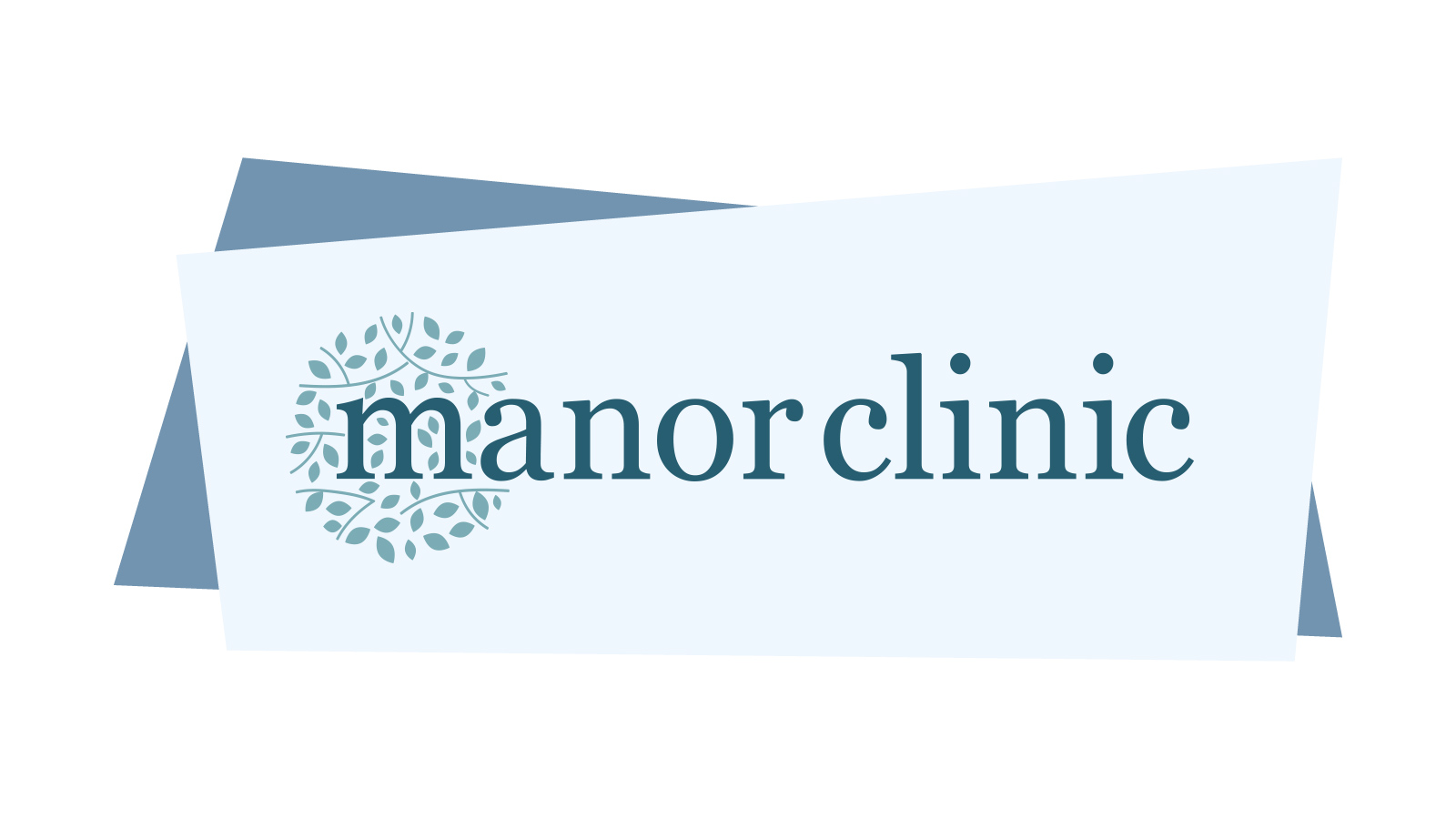 Manor Clinic proposes shorter treatments, generally taking no more than 28 days.
It emphasises the importance of family involvement!
Your relatives are more than encouraged to participate in therapy sessions along with you. Furthermore, it seeks to accommodate people of all religions, offering both kosher and halal menus.
Helpful contact info:
Phone – 023 8098 5194;

Email – on-site enquiry form;

Visit – Mansbridge Road, Southampton SO18 3HW.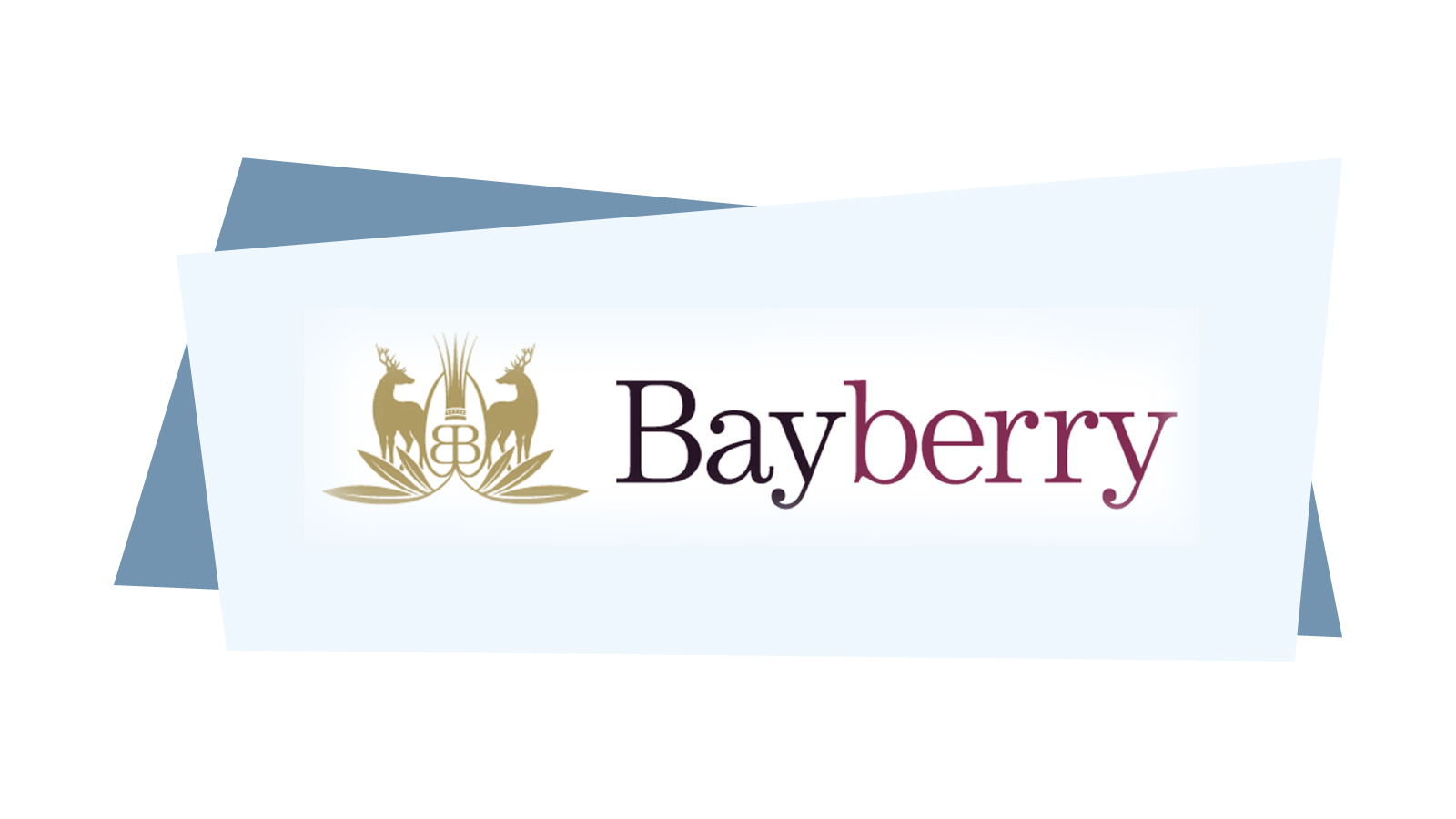 The Manor acknowledges that most disordered gamblers will come with co-occurring situations, which the facility also treats.
The centre provides mood management, family therapy, and creative workshops alongside more traditional therapeutic models.
| Apply for the programme | Method |
| --- | --- |
| Email | mel@bayberry.org.uk |
| Freephone | 0800 690 6366 |
The locations where you can find the Bayberry Manor are:
Warwickshire;

Solihull, West Midlands;

Bicester, Oxfordshire.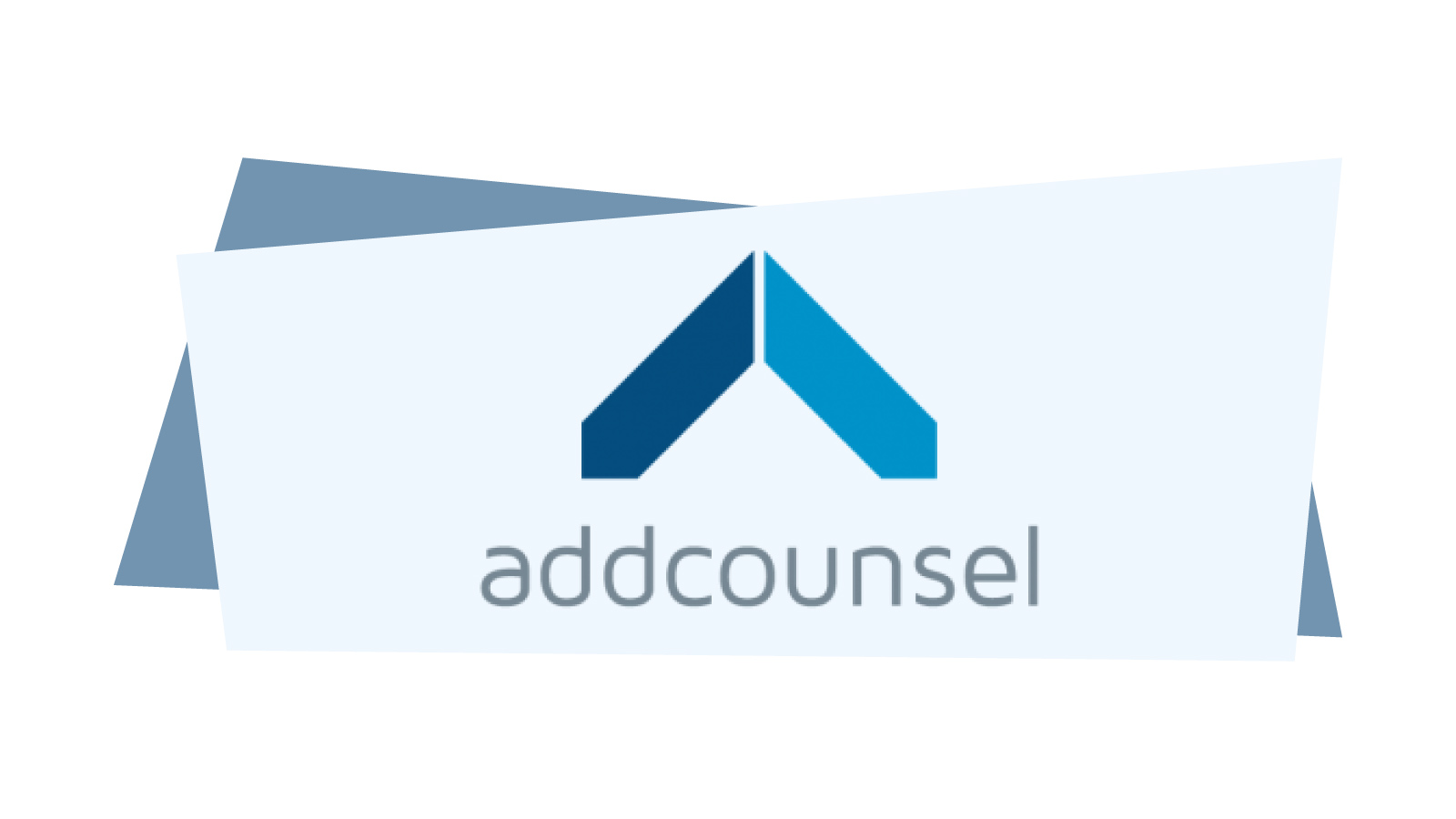 Located near the idyllic Hyde Park, Addcounsel treats one patient at a time. It targets both adults and young people who are at risk. Its therapy style is as eclectic as they come, including:
Hypnotherapy

Experiential counselling

Life skills classes
| Reaching out | Channel |
| --- | --- |
| Telephone | 00971504987250 |
| Email | enquiries@addcounsel.com |
| Visit | Grosvenor Street, LG28, Mayfair, London, W1K 4QR |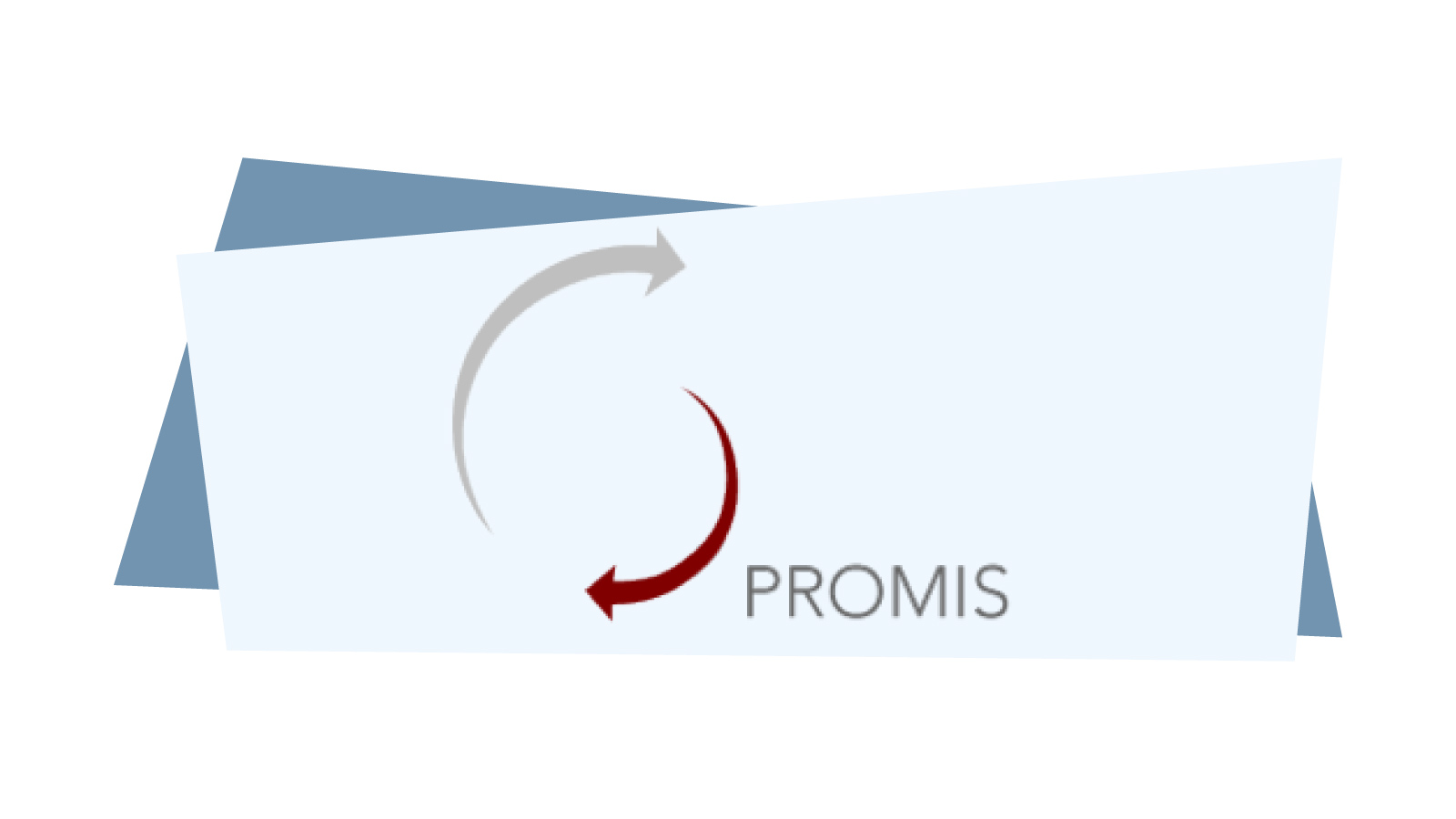 Once you are away from the overstimulating world of gambling, filled to the brim with psychotropic colours and sounds, you can take some time at Promis Hay Farm.
The centre gives you access to a calming natural landscape and the beach
In the meantime, you will receive psychological counselling. Music therapy, although a rare therapeutic procedure, has proven to be effective.
You can reach the facility via:
Phone: 01304 841 700 (Kent rehabilitation centre); 0207 581 8222 (the counselling clinic, located in London);

Email: enquiries@promisclinics.com; on-site form available.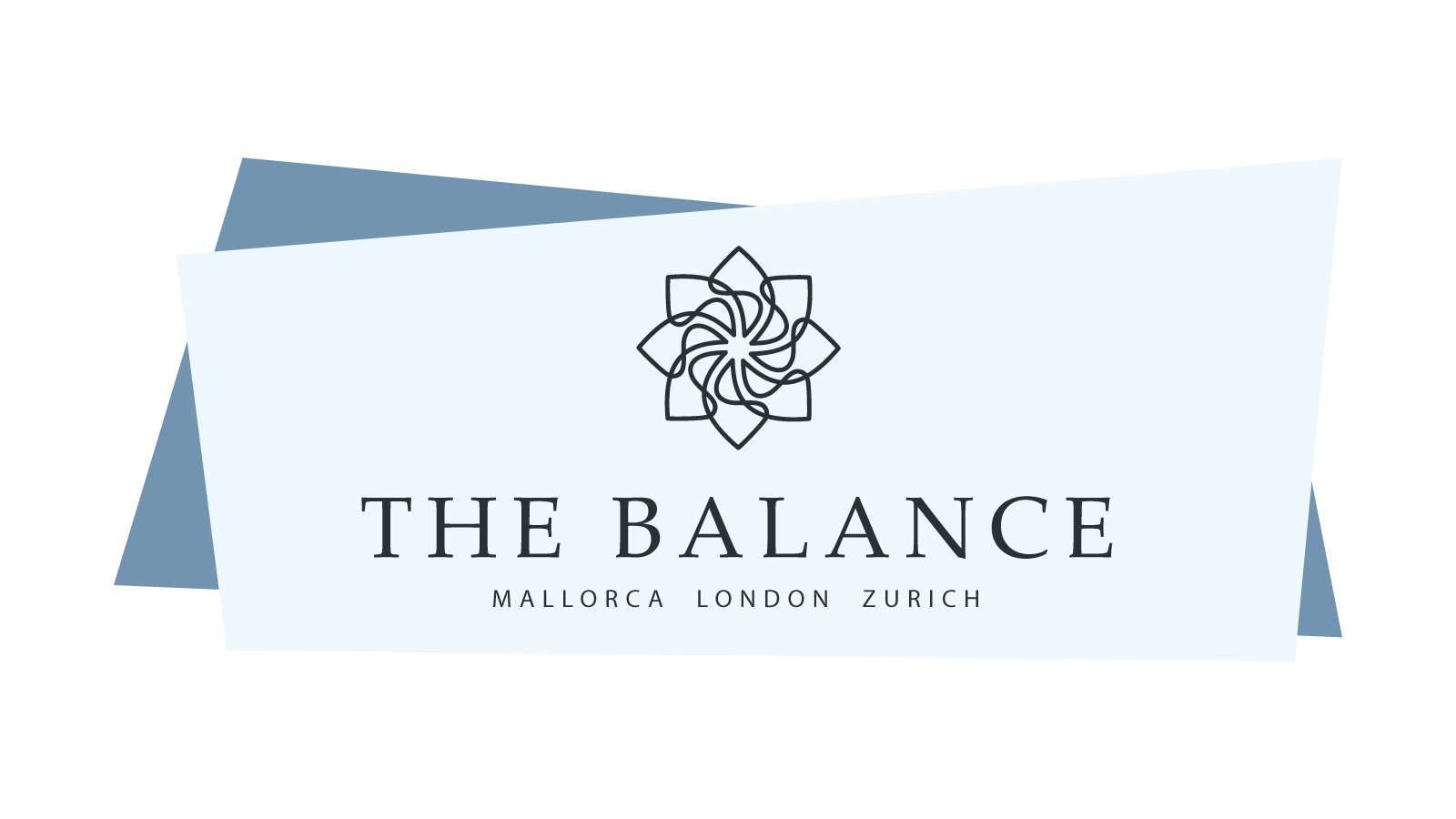 The Balance is an international private charity. If you enter the London-based facility, you will receive eclectic support.
It starts from your nutritional plan and extends to novel therapies. For example, EMDR (Eye Movement Therapy) helps you access subconscious memories through rapid eye movements.
Means to reach out:
+41445005111;

info@thebalance.rehab.
Sanctuary Lodge dedicates itself to the treatment of all addictions. For those addicted to gambling, it proposes an array of traditional and holistic therapies.
Besides, the centre has a Craving Management team, which monitors potential relapses amongst its patients.
Contact details:
0203 811 7727;

admissions@sanctuarylodge.co.uk;

Visit – Sanctuary Lodge, Hedingham Road, Halstead, Essex, CO9 2DW United Kingdom.
If you would instead meet only a therapist throughout your journey we've got plenty of options for that too!
Individual therapists and medical centres
While psychology practitioners are not institutions in and of themselves, you will find the same care and organisational structure that characterises bonafide centres inside their offices.
Recommendation
Visiting an individual therapist if you prefer hearing professional inputs only especially f you do not feel the need to confide in people facing the same struggles you currently are.
Visiting a licenced practitioner will also offer you the privacy you desire.
Important
All therapists we will show you are BACP (British Association for Counselling and Psychotherapy) approved.
63. Faye Engeham
This therapist specialises in the treatment of all addictions but gambling particularly. Her approach is integrative, meaning that she uses multiple psychological tools when assessing your situation.
Her therapy style is evidence-based.
Tips
Know that she is an LGBT-friendly counsellor.
How to get in touch:
Phone: 020 3962 1469;

Address: Langdale House, 11 Marshalsea Road, London SE1.
64. Venetia Leonidaki
Venetia Leonidaki is a certified clinical psychologist. She specialises in behavioural addictions.
Her background includes numerous therapy styles:
Integrative;

Psychodrama;

Interpersonal;

Person-centred;

Cognitive behavioural (CBT);

Family/Marital.
The means to get counselling:
020 3917 4668;

Visit – Spiral Psychology, 17 Percy Street, London W1T.
65. Raymond Dixon, MSc
Raymond Dixon has over 18 years of experience in counselling people with addictions.
His go-to therapeutic approaches are CBT and MET (Motivation Enhancement Therapy).
Be in touch:
01748 902472;

Address – London W4
66. Elaine Doyle
This licenced therapist treats young and adult patients alike. Female gamblers should know that Elaine Doyle specialises in women's health.
You may also receive counselling for co-occurring afflictions in her office, like:
Trauma

Depression

Anxiety
Book a session:
020 3973 9174;

Adress – London SE8;

Online form on therapist's Psychology Today page.
67. Mayessi Maria Georgia Svoronou
When you enter Ms Svoronou's office (or connect to an online session), you will receive psychodynamic therapy.
This therapy style focuses on a person's emotions and thought processes rather than their outer behaviour.
Ask for counselling:
Email: Online form on therapist's Psychology Today profile;

Office location: Margaret Street, London W1G.
Gamblers of all ages may book a therapy session with Mr Ziff.
He specialises in multiple approaches:
Attachment-based;

Positive psychology;

CBT;

Mindfulness-based;

Emotionally focused.
Reach out:
Phone: 07793 816181;

Email address: Online form on Psychology Today profile;

Physical address: London N11.
An integrative therapist, Claire Huzzey, handles various issues, with addiction being her primary focus.
She treats people of all ages and is LGBT-inclusive.
| Find out more by | Channel |
| --- | --- |
| Phone | 01708 963878 |
| Visit | Serenity Counselling Service, Fairkytes Arts Centre, Billet Lane, Hornchurch RM11 |
Mrs Picquart has over 30 years of experience in the psychotherapy field. She is an LGBT-friendly counsellor, and she treats every age group, from children to elders.
Get in touch by:
01273 032529;

Adress – 59, Lyndhurst Road, Hove BN3.
With over eight years of experience in the field, Jan Gay proposes a predominantly Gestalt approach. Gestalt, meaning 'structure', aims to make patients take complete control of their lives.
Important
Problem gamblers, regardless of their age and sexuality, may find a safe space here.
| Contact method | How to reach her |
| --- | --- |
| Telephone | 023 8214 6397 |
| Address | Southampton SO31 |
The therapist owns a psychology clinic, Istraker Consultants. Her therapy style focuses on building up the gambler's self-esteem and finding solutions for problems he encounters in day-to-day life.
She is a body-positivity supporter.
How to reach the therapist:
0151 318 5807;

Visit – 88 Rodney Street, Churchtown, Liverpool L1.
This time, we are talking about a mental health centre. True to its name, the clinic treats problem gamblers' situations through the integrative approach.
Besides this counselling strategy, it offers psychodynamic and psychodrama therapies.
Reaching Integrated Minds:
020 3958 4336;

Adress – Rowlandson House, 297 Ballards Lane, Finchley, London N12.
The clinic operates under psychotherapist Tasneem Dahegamia's management. She and her team propose both traditional and novel therapeutic paths.
Fact
The manager has been active in the field for over 20 years now.
Book a session through:
01772 367537;

Email – on-site form;

Visit – 26 Guildhall Street, Ground floor clinic, PrestonPreston PR1.
Sara Hope is a psychotherapist licenced in effective gambling therapies like:
Cognitive Behavioural;

Integrative;

Psychodynamic
| Get in touch: | Details |
| --- | --- |
| Phone line | 07588 665161 |
| Visit | Bromley BR2 |
Erica Lisa Monks is the therapist you will find at Elm Counselling Services. With an experience of over ten years, she offers individual and couples therapeutic services.
This is of interest to people wishing to discuss the effects of gambling on the relationship and how they can be overcome.
| Connections | Details |
| --- | --- |
| Call | 01304 808360 |
| Visit | Sandwich CT13 |
77. Luke Worsfold
In his description, Luke Worsfold states that he lived the addiction experience. In the end, he focused his energy on becoming a counsellor for those with the same struggles.
He specialises in Dialectical and Existential therapies
| Contact method | Info |
| --- | --- |
| Phone | 01702 880055 |
| Visit | Weston Chambers, Suite 15, Southend-on-Sea SS1 or WeWork – 3 Waterhouse Square, 138-142 Holborn, London EC1N |
78. Dr Nelisha Wickremasinghe
Dr Nelisha Wickremasinghe has been in the psych field since 1993. Throughout her tenure, she also obtained a doctorate in Public Health.
She treats people of all kinds and has a programme dedicated to aviation professionals and military people.
| Contact method | More information |
| --- | --- |
| Give a call | 07723 195735 |
| Address | The Dialogue Space, Cullompton EX15 |
79. Eleanor Franklin
Eleanor Franklin received certification as an integrative and ACT therapist. ACT is an abbreviation of Acceptance and Commitment, which focuses on embracing oneself and creating a new path in life.
Reach out:
Phone: 01548 800582;

Address: Totnes TQ9.
Few individual therapists propose expressive arts as their primary approach, but Clare Turner is one of the few.
Know that she offers help to people of all orientations, and young gamblers may visit her, too.
| Stay in touch | How to reach them |
| --- | --- |
| Contact number | 0114 553 1750 |
| Location | Sheffield S35 |
Doug Teeling is an integrative psychotherapist. Cost-wise, his sessions are on the more affordable side (around £30), which is a plus.
Important
Remember, however, that he only treats individuals. Couples cannot join a session.
| Learn more | Contact data |
| --- | --- |
| Phone | 01225 530215 |
| Address | Bristol BS1 |
Samantha Higginson is a licenced therapist with a Master of Science in Integrative Therapy.
She offers both short-term and long-term services, with long-term meaning more than 26 sessions.
How to contact the psychotherapist:
Cellphone: 01748 901759;

On-site email form;

Address: London W12.
Psychotherapist Roshmi Shraboni Lovatt runs the clinic. She and her team have over 20 years of practice behind them.
Besides the numerous therapeutic approaches they display, they are remarkably socially aware.
The clinic supports the following causes:
LGBT;

Racial justice;

Veganism;

Non-monogamy;

Body positivity.
| Find out more | Where to reach them |
| --- | --- |
| Cell | 07723 445038 |
| Address | 18 A High Street, First Floor, Olney MK46 |
While Mrs Smith began work as a counsellor later than most names on the list, she obtained a Master of Science degree. Moreover, she offers short and long-term therapies.
Her approaches include:
Psychodynamic therapy

Solution-focused

Somatic

Trauma-focused
Learn more about her practice:
Phone number: 07480 488869;

Address: Avanti Therapy, 67-68 Chichester Enterprise Centre, Terminus Road, Chichester PO19.
During her twenty years of practice, Imogen Gabrielle Ellis-Jones trained in numerous therapies, including:
Attachment-based;

Creative;

Solution-focused;

Hypnotherapy;

Family and marital.
Know that she supports gamblers of all sexualities and marital preferences. Sex workers who struggle with addiction will find a safe place here, too.
| Reach out | Contact info |
| --- | --- |
| Give a call | 01252 560748 |
| Visit | 21 Copse Way, Farnham GU10 |
Mrs Sharpe-Young qualified as a hypnotherapist, social psychologist, and integrative psychotherapist.
She combines numerous approaches in her treatment of gambling addiction.
Book a session:
Phone: 01509 323260;

Address: GA Integrative Counselling &Psychotherapy Services, Loughborough LE12.
87. Odyssey
Odyssey is the name of Kirsty Bees' office. She is a CBT and mindfulness-based specialist, providing comfort to problem gamblers of all ages.
| Contact method | Details |
| --- | --- |
| Phone number | 01604 343144 |
| Address coordinates | Northampton NN4 |
Jade Cammarata's office serves as a place of inclusivity. She supports LGBT rights and treats patients from all age groups.
Although the therapist employs multiple approaches, she favours:
The Gestalt method

Creative therapies
| Find out more | Details |
| --- | --- |
| Call | 01733 942099 |
| Visit | 16 Crawthorne Road Peterborough Cambridgeshire PE7 |
Licenced therapist Genevieve Feasey owns The Choice to Change.
She has been active for fifteen years now, specialising in EMDR and Somatic Trauma Psychotherapy.
| Communication method | More info |
| --- | --- |
| Phone | 01494 360937 |
| Address | The Choice To Change, Coronation Crescent, Lane End, High Wycombe HP14 |
90. Phil Mollon, PhD
Dr Phil Mollon boasts 45 years of practice. He treats individuals and couples, so you can take your loved one with you if they exhibit problem gambling behaviours.
Alternatively, if you find yourself in this situation, having your spouse listen to you speak your mind may make the journey smoother.
Fact
Phil Mollon is one of the few therapists to offer psychoanalytic services today employs modern approaches, like EMDR.
| Reach the office | Contacts |
| --- | --- |
| Phone | 01462 418492 |
| Addresses | Letchworth Garden City SG6 or The Integrated Practice, 127 Harley Street, London W1G |
This mental health specialist specialises in addiction and co-occurring issues like:
Depression

Anxiety

Stress
He is a predominantly integrative therapist, but he includes personal and relational approaches in his treatment scheme.
| How to start therapy | Where to call and go |
| --- | --- |
| Phone-in | 020 3962 0805 |
| Visit | Heartspace Counselling & Psychotherapy 92-94, Tooley Street, London SE1 |
92. Laura Drane
Laura Drane offers individual and group therapy to those struggling with problem gambling and other associated issues.
She provides integrative, psychodynamic, and motivational services.
Info that will help:
Phone number: 01920 452588;

Address: Hertford SG14.
Helen Caro has seven years of integrative therapy practice.
She treats both addiction and some of its potential side-effects, like marital and self-esteem issues.
Find out more by:
Phone: 07593 511810;

Visit: Helen Caro Counselling, 53 Davies Street, London W1K.
If you consider therapy with Jane Swan, you can schedule a free 20-minute call with her first. Then, if you wish to proceed further, you will receive creative treatment and psychodynamic services.
She treats both teenage and adult gambling (including the elderly)
| Means to contact | More data |
| --- | --- |
| Phone | 01702 418700 |
| Address | Canvey Island SS8 |
Iana Trichkova is qualified as an integrative psychotherapist. She combines multiple theoretical approaches during her sessions, including:
Existential

Psychodynamic

Psychoanalytic
Moreover, she is an LGBT, sex worker and vegan ally.
| Details | How to reach it |
| --- | --- |
| Call | 07492 885917 |
| Visit | London SW16 |
River Counselling is Sally Anne Johnson's office. She specialises in humanistic therapy – this school of thought considers that you must be in tune with your true self to improve.
Her services target adults and elders who deal with excessive gambling.
| Contacts | Details |
| --- | --- |
| Phone | 01732 496771 |
| Address | Tonbridge TN9 |
97. Kristian Shallcross
A newer therapist, Kristian Shallcross, offers a modern approach to counselling.
Predominantly she provides humanistic and person-centred therapies.
He is also an ally of:
LGBT people;

People having immunodeficient diseases, like HIV/AIDS;

Armed forces;

Intersex people;

Non-monogamous couples;

The body positivity movement.
| How to get in contact | Helpful info |
| --- | --- |
| Phone number | 07480 638746 |
| Addresses | The Therapy Rooms, 23 Cheapside, Wakefield WF1 or Heritage Exchange, Wellington Mills, 64 Plover Road, Huddersfield HD3 |
98. CBT for Healthy Minds
While Caroline Bottrill's clinic seems to be CBT-only, it is not so. This is merely the principal direction, with ACT, mindfulness, and hypnotherapy completing the treatment scheme.
The therapist advises:
Individuals

Couples

Families
| Learn more | Find them here |
| --- | --- |
| Phone | 07723 443750 |
| Address | Leyhill Drs Surgery, 228 Lichfield Road, Four Oaks, Sutton Coldfield B74 |
Andrea Connell offers CBT counselling primarily to problem gamblers. The patients may be teenagers or adults. Furthermore, Mrs Connell has group and couple therapy sessions for those interested.
Contacts:
Cellphone number: 0151 541 4057;

Where to find the office: Liverpool L17.
100. Gul Nazike Eryuksel, PhD
The counsellor qualifies as a clinical psychologist, which gives her insight into numerous schools of thought.
She provides services to pre-teens, teenagers, and adults.
Get in contact:
Phone: 020 3879 4312;

Address: London SE1.
Stephanie Jeans activates in the psych field since the early 2000s. Her approach is eclectic but primarily integrative and humanistic.
She is inclusive of all social categories, regardless of their sexuality or ways of looking at marriage.
| Ask for help | Where to ask |
| --- | --- |
| Phone number | 01202 013885 |
| Address | Portchester Road, Bournemouth BH8 |
For more than 26 years, Teresa Lewis has been offering therapeutic services to individuals and couples. Besides her direct assistance, you may access a therapist from Mrs Lewis' team.
They all provide:
EMDR;

Mindfulness therapy;

CBT.
| Reach the team | Contacts |
| --- | --- |
| Call | 01902 827808 |
| Visit | Lewis Psychology, 62-70 Tettenhall Road, Wolverhampton WV1 |
This therapist ensures that adults and elders find their strengths in combating gambling addiction.
Her therapy style includes narrative creation, CBT, and attachment-based.
| Your starting point | Extra details |
| --- | --- |
| Phone no. | 01748 901731 |
| Email | Gestalt Centre, 15-23 St. Pancras Way, London NW1 |
Anneke McCabe is an established therapist with more than 20 years of practice behind her. She offers a space inclusive to people of all orientations.
Individuals, groups, and families may participate in the sessions.
Be in touch:
Phone: 020 3917 4939;

Address: London W10.
If starting therapy with Paul J Prescott interests you, you can give him a call. The first over-the-phone session is free of charge.
When you talk to him, you will receive services containing influences like:
Jungian

Cognitive Behavioural

Psychodynamic
| Contact method | Info |
| --- | --- |
| Phone | 01840 700176 |
| Address | Great Brighton, St Kew Highway, Bodmin PL30 |
106. Arkadius Kyllendahl
Gestalt therapy is the primary specialisation of Arkadius Kyllendahl. The psychotherapist, with 17 years of practice behind him, treats young and adult gamblers.
He focuses not only on the central issue but on co-occurring situations, too.
Find out everything to know:
Telephone number: 020 3962 2184;

Visit: 3 Ravenslea Road, London SW12.
This modern therapist employs approaches like hypnotherapy, humanistic counselling, and mindfulness training.
Where to address enquiries:
Cellphone: 07427 562703;

Address: Th Wave Clinic, Henfield BN5.
108. David Corr
David Corr is an integrative therapist. In his therapy, he also uses existential and humanistic frameworks. The counsellor is an LGBT ally.
So, if you have co-occurring issues referring to this situation, you are free to discuss them and reach new insights!
| Schedule an appointment | More information |
| --- | --- |
| Phone | 01798 302024 |
| Visit | Epsom KT19 |
CasinoAlpha's help does not stop here!
Although we have already shown most of the responsible gaming resources you have at hand, there is a little more to discuss. While a private practice ensures the security and confidentiality you deserve, you may be looking for state gambling institutions.
So, we move onwards to the UK's National Health System.
The National Health System's institutions
The UK's NHS is – naturally – one of the most trustworthy entities in the healthcare field. Although there are not many responsible gaming institutions directly under its management, it offers numerous online and offline resources.
There are, however, a few NHS centres that you may attend!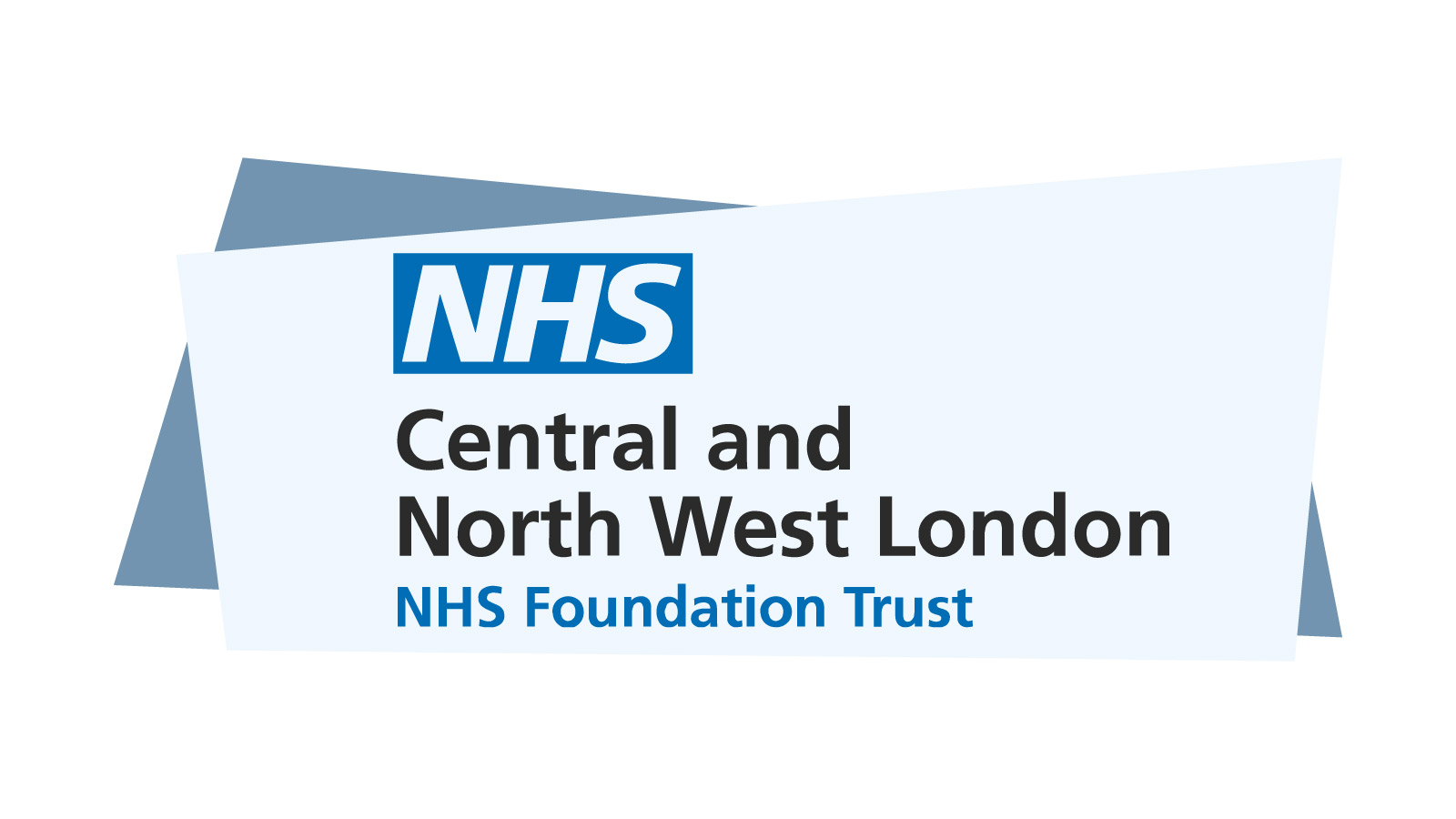 The clinic, based in Warwick, London, offers multiple treatment paths. Patients will receive psychiatric reviews, support groups, and behavioural couples therapy.
How do they work?
Most psychology professionals will use the CBT system to help problem gamblers achieve peace of mind.
| How to reach it | Contacts |
| --- | --- |
| Phone | 020 7381 7722 |
| Email | gambling.cnwl@nhs.net |
| Address | 69 Warwick Road, London, SW5 9BH |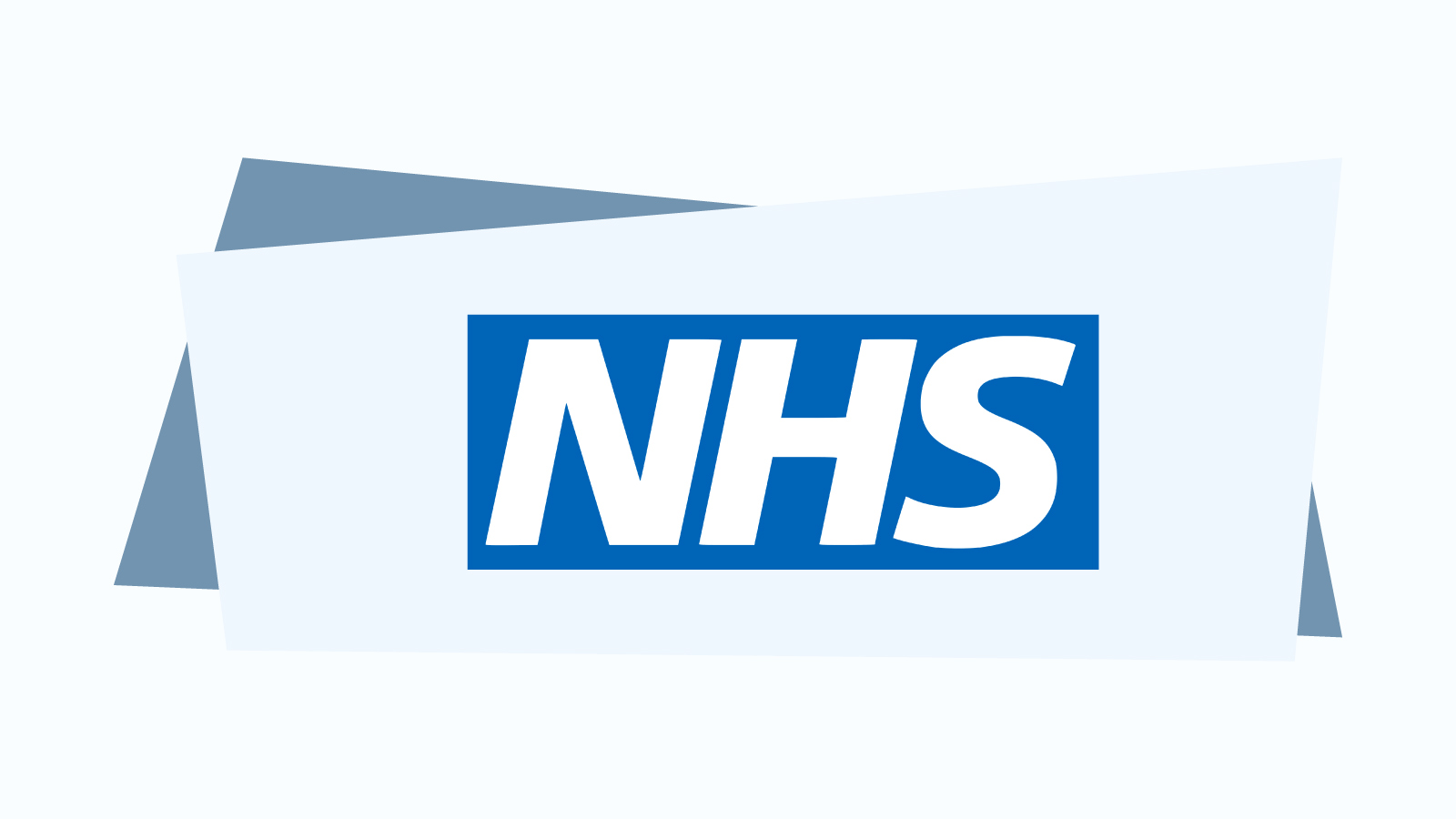 This NHS clinic primarily targets young people. The same psychiatric and psychological assistance available to adults in other centres will help young gamblers overcome their addiction and avoid potential relapses.
Contact info:
Phone number: 0113 85 55000;

Address: Trust Headquarters, 2150 Century Way, Thorpe Park, Leeds, West Yorkshire, LS15 8ZB.
Whether directly under the NHS's management and surveillance, NGOs, or governmental bodies, these 110 responsible gaming institutions can and will help you along your recovery path.
Or your loved one's path, of course.
Methodology and conclusions
To create this comprehensive responsible gaming institution guide, we checked hundreds of sources.
How did we proceed?
Firstly, we investigated the online presence of the institutions themselves. In the case of NGOs, we used the register provided by the UK's Charity Commission, a governmental body that tracks their activities and revenue.
Furthermore, press releases concerning the centres' performance and cost were necessary for a neutral outlook.
Principal directions
Our points of interest were the institutions and therapists' array of services. To give readers a better understanding of the said services, we checked accredited psychology websites, which explain the various therapy styles employed by mental health professionals in addiction treatment.
Secondary resources
We also consulted statistics that show the prevalence of problem gambling amongst British players – we ensured that our work is directly relevant to a significant segment of UK citizens who indulge in gambling.
References