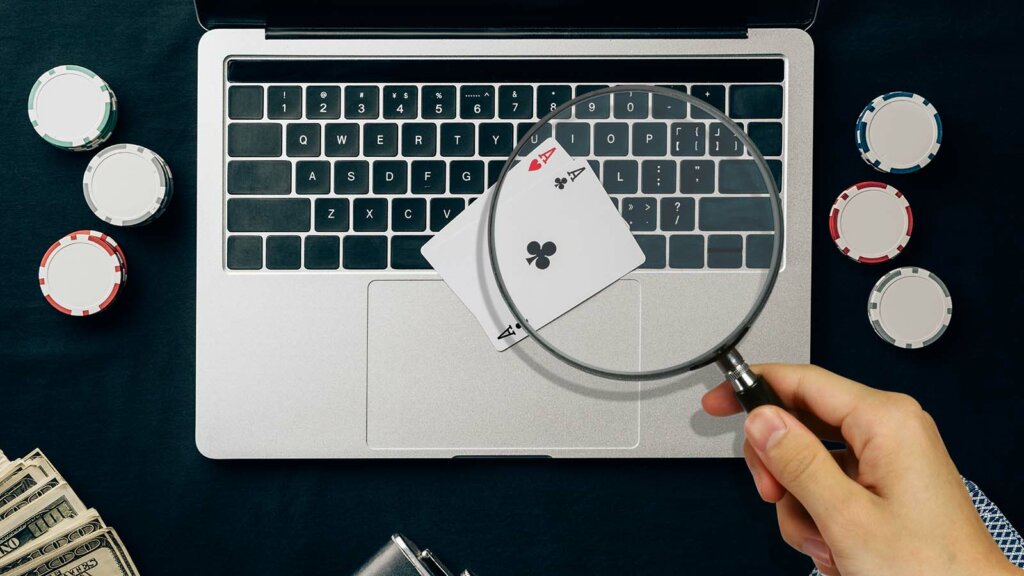 Casino Fairness and Transparency in the UK
Fairness and transparency are key aspects of online casinos in the United Kingdom. But what do these actually mean, and who is in charge of verifying the fairness of gambling platforms and casino games? Find out all you need to know about it and what you can look for yourself when choosing a new gambling site!
What is Casino Fairness?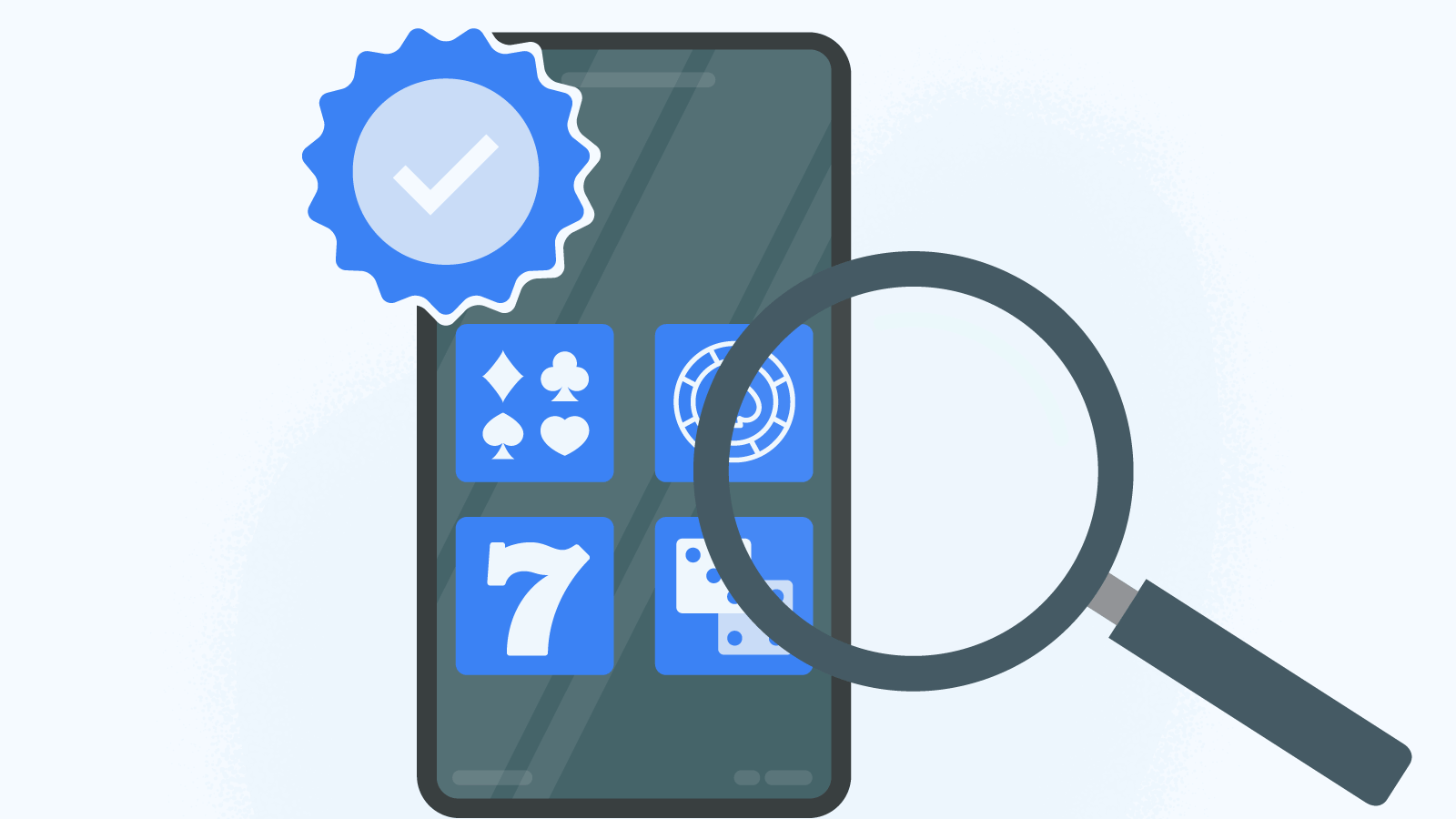 A fair casino is one that gives all its players equal playing chances, but for an online casino to be genuinely fair, it has to be transparent with its users.
As a customer, you must have access to all the information that may concern you or affect your experience with the site.
This data includes:
Bonus Descriptions

Bonus Rules

Terms and Conditions

The Privacy Policy

Information about the VIP program

Transactions Policy
What is a Transparent Casino?
A transparent online casino will have all the information you need and an intuitive interface, making it easy for you to find it. On the other hand, specific platforms hide these behind so many buttons and menus that some beginner players simply give up and either leave the site or play without reading any of the above.
Another thing a fair casino needs to do is pay its customers. Unfortunately, some British players who have tried gambling on unlicensed online casinos ended up not being able to cash out their accumulated funds.
A legit and fair gaming site will process every cashout request if it meets the requirements and no Terms have been broken by the player.
A Fair Gambling Platform Will Never Mislead Through Ads
This means that you will not receive a different promotion than the one advertised or one with different terms than the ones mentioned in the presentation.
Keep in mind that this may sometimes happen on the most trustworthy casinos from a technical or human mistake. If this ever happens to you on a legit gambling site, their customer support will fix it for you.
According to Statista.com, in 2020, only 28.2% of respondents of at least 16 years of age perceive gambling in the UK to be fair. This shows a considerable decrease from 49.6% in 2009.
So let's dive deeper into how honest UK casinos are and what you should pay attention to when choosing a new gaming site!
Agencies Ensuring Gambling Fairness in the UK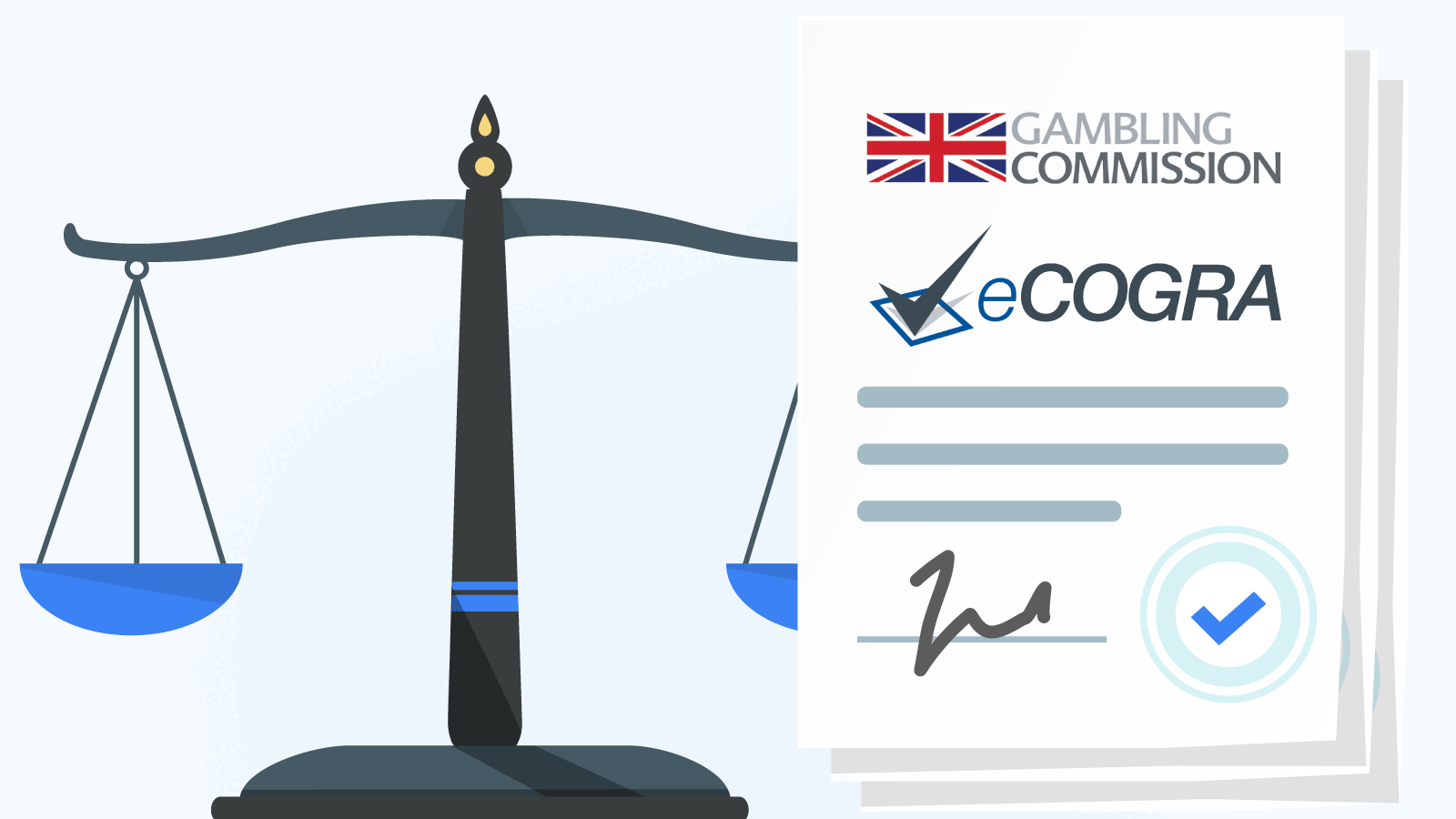 The United Kingdom Gambling Commission and eCOGRA are the two leading authorities in charge of making sure online casinos in the UK are fair to their customers.
These two authorities are very different, but their shared goal is to protect the British consumer and provide him with a safe environment.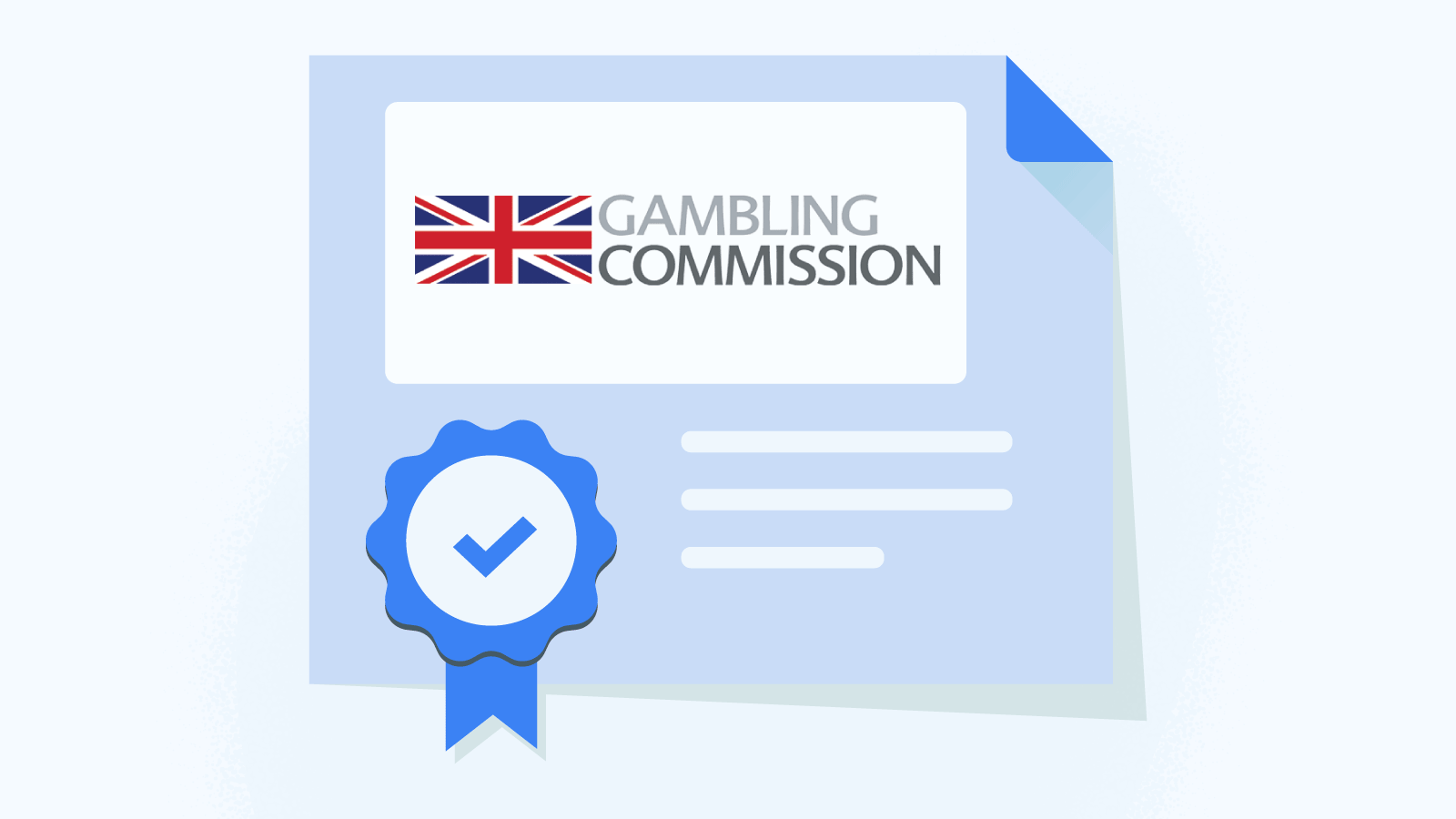 The UKGC licenses and regulates gambling operators in Great Britain.
Background
The UK Gambling Commission was created in 2007 and is an executive non-departmental public body of the Government. The supervision over the gambling laws and advising the national and local governing bodies on gambling-related issues are some of its responsibilities.
Its aim is to protect British players and vulnerable populations, such as children and problem gamblers, as well as keep crime out of gambling. For this reason, it collaborates with the police in cases of suspected illegal gambling.
Role
Its motto is "Keeping gambling fair and safe for all", and the UKGC completely lives up to it.
The commission constantly verifies if gambling is conducted fairly and transparently on the licensed casinos. The regulatory authority is the strictest on the market. Playing on any of the platforms they regulate is always safe.
The UK Gambling Commission's Licensing Conditions
Significant Promotion Conditions must be provided clearly, unambiguously, intelligibly, timely, non-misleadingly, and transparently within all adverts.

When not feasible due to the ad space, the site should provide a link to a webpage containing the promotion's full Terms and Conditions.

Bonus Terms and General Terms and Conditions must be accessible to players before sign up on all pages relevant for the bonus or one click away if the advert is limited spatially.

Such terms also need to be one click away when playing, in the account's bonus tab or on the homepage.

Terms and Conditions should not be unnecessarily complex or be obscured from players;

The player needs to be informed when playing with restricted funds and about the consequences of non-compliance with the casino's wagering and promotional play restrictions;

The bonus balance and deposit balance must be displayed separately;

All players' age, name, and address must be verified before they are allowed to gamble;

Prohibited play patterns have to be clearly specified. Operators cannot reserve the sole discretion to decide when play falls into this category or to determine other forms are breaching the terms and conditions.

The terms containing possible penalties and consequences for fraud, collusion, or cheating have to be separate from the promotional play restrictions.
These are some of the conditions required by the UKGC. Their purpose is to make online casinos be clear in all their terms and conditions to protect players from any misunderstanding. This is how this authority ensures fairness and transparency.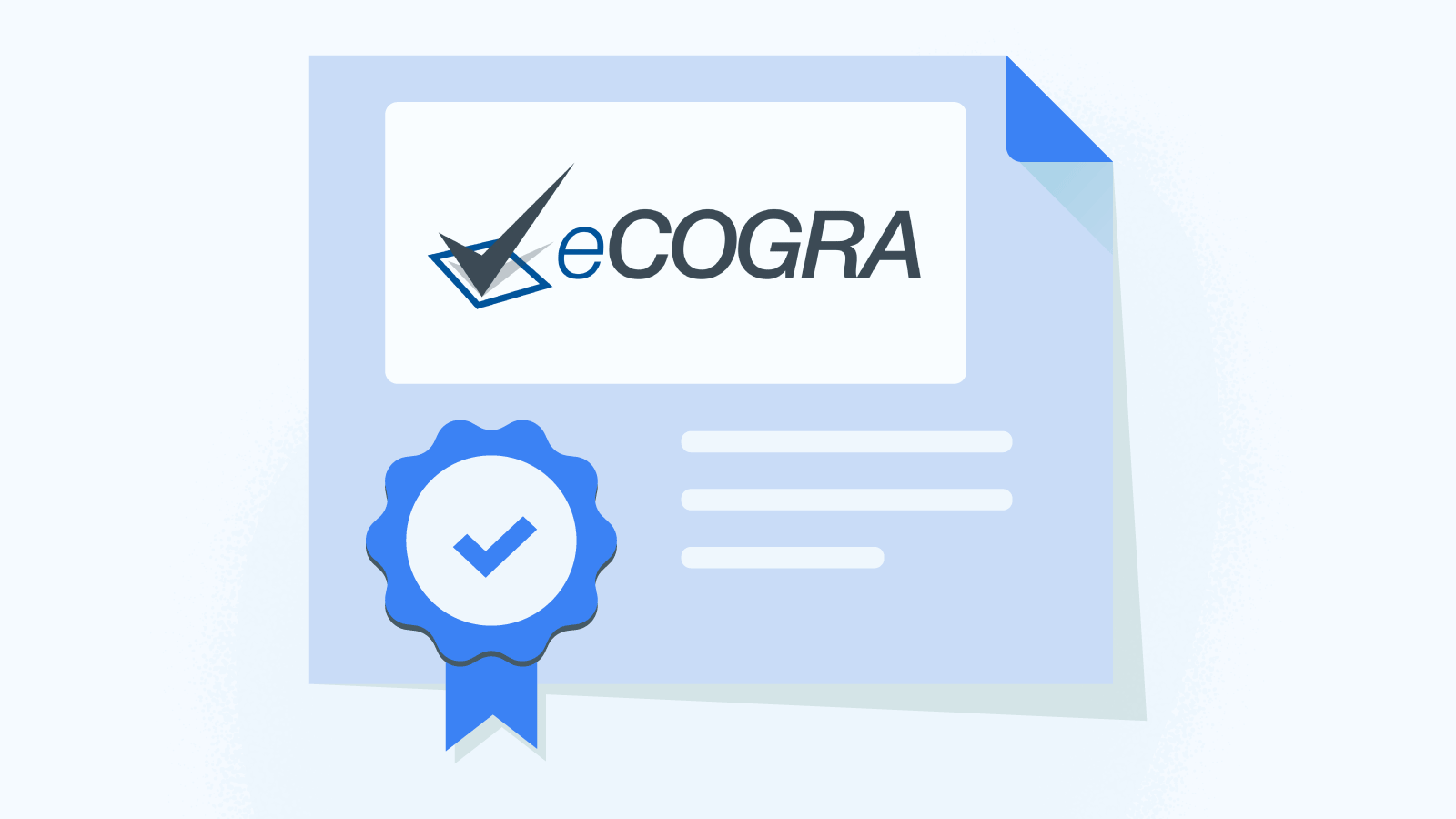 eCOGRA is an organisation that deals with the fair running of online casino software.
Background
The testing agency was established in 2003 in the United Kingdom and it specialises in inspecting, testing, and certificating online gambling systems and software. eCOGRA aims to ensure fair gaming, player protection, as well as responsible conduct by software providers and casino operators.
Role
eCOGRA provides testing, inspection, and accreditation services in several areas:
With vast experience accumulated from testing and certifying thousands of games for jurisdictions around the world, eCOGRA offers high-quality and efficient testing and accreditation work.
Random number generators or RNG ensure that players have a fair chance in online casino games. The system randomly selects the symbols that end up on your slot's gameboard after each spin. As such, RNGs need to work perfectly for a casino customer to have a safe and fair gaming session.
eCOGRA is able to test RNGs through its systems that are, in turn, peer-reviewed, constantly improved, and approved by respectable university statistics faculties around the world.
eCOGRA's audit resources offer the planning and assistance to ensure any compliance risks are covered entirely for each platform.
Information systems security
Both casino operators and software providers need security reviews for their information systems. The agency is qualified to check the compliance against the security requirements for different online gambling jurisdictions.
Live Casinos are gaining more popularity in today's iGaming environment. The agency provides operators with testing and certification for their Live Dealer studios.
Return to Player rate or RTP is the amount of money a player gets back in the long run, from the total wagered amount.
The RTP percentage is probabilistically determined and cannot be verified by players based on one or multiple gaming sessions.
eCOGRA can test it by verifying the final result game data from game logs and looking for any patterns that may indicate unfair distribution. This way, they make sure the game is functioning in complete accordance with the payout and rules published by the game's developer.
Social engineering refers to methods used by hackers to obtain sensitive information and later reutilize it for fraud and other crimes. eCOGRA assists casino operators and software developers in finding solutions to prevent hackers' exploits, including phishing, tailgating, baiting, pretexting, and others.
These are only some of the services this highly skilled and well-respected agency offers. Despite its wide range of services, it is famous for game testing and ensuring all games, regardless of their type, are running fairly and as described by their developer.
How Casino Games Are Tested for Fairness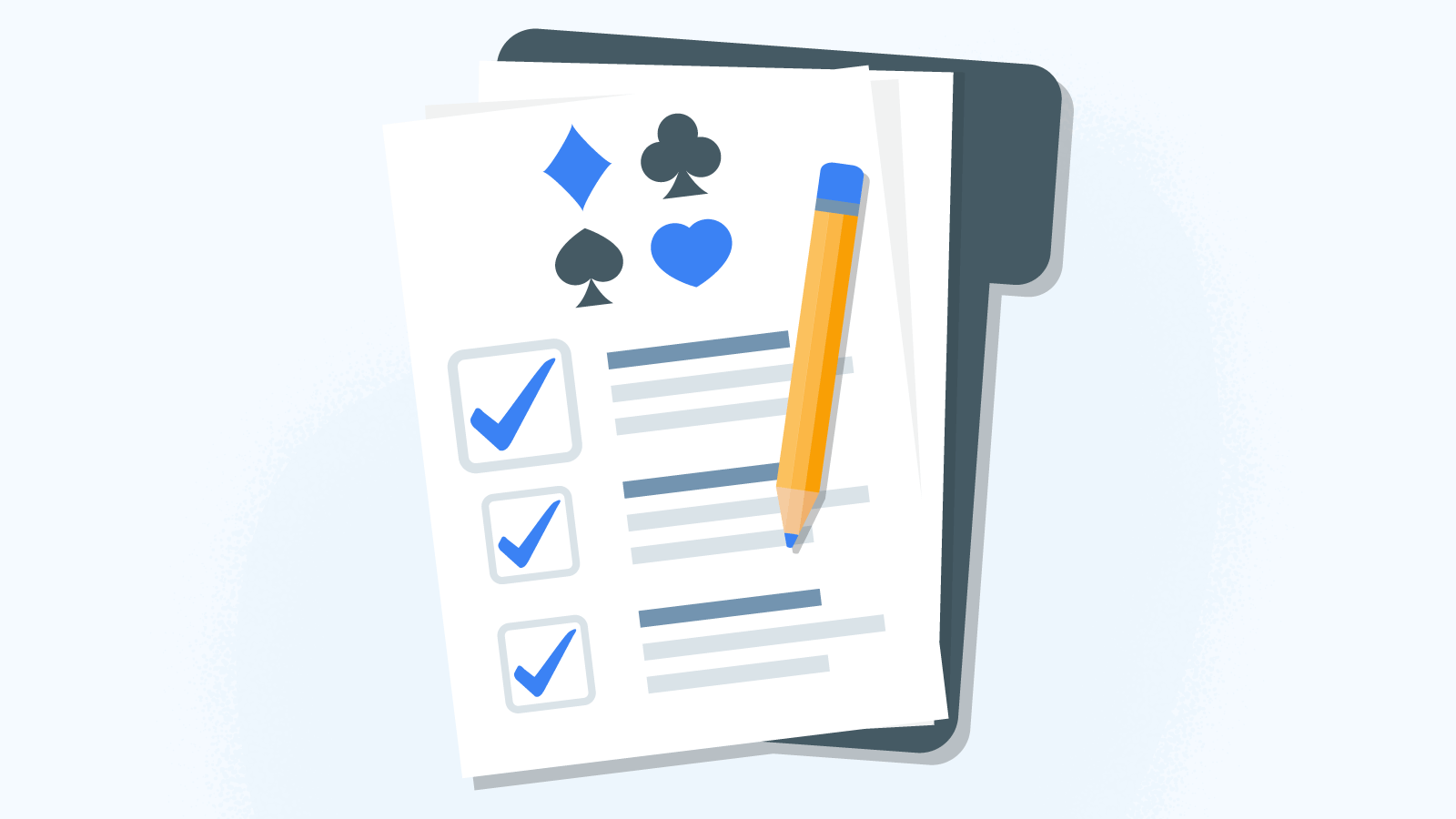 Casino games undergo multiple verifications and tests before being launched and are still periodically tested by authorised agencies such as eCOGRA.
While a player can check for a platform's fairness by taking the time to read the Terms and Conditions, one cannot do so for gambling software. Casino games rely on chance, so a losing streak may just be an unfortunate session.
How iGaming Agencies Verify the Game Fairness
No matter the success or infamy of gambling providers, they will still need to test their developed games before launch. During the beta testing period, the results of millions of simulated slot spins are analysed to make sure that the expected RTP is respected. Only after these tests and double-checks have been passed, the game can be released to the public.
The gambling products undergo pre-launch verifications by competent third-party agencies such as eCOGRA and Technical Systems Testing, a subsidiary of Gaming Laboratories International. TST is an independent testing facility for both online and land-based casino games.
Many famous software providers worldwide use the company's services for the products they wish to launch. You may even find their logo on some online casinos, showing that TST has audited all their games.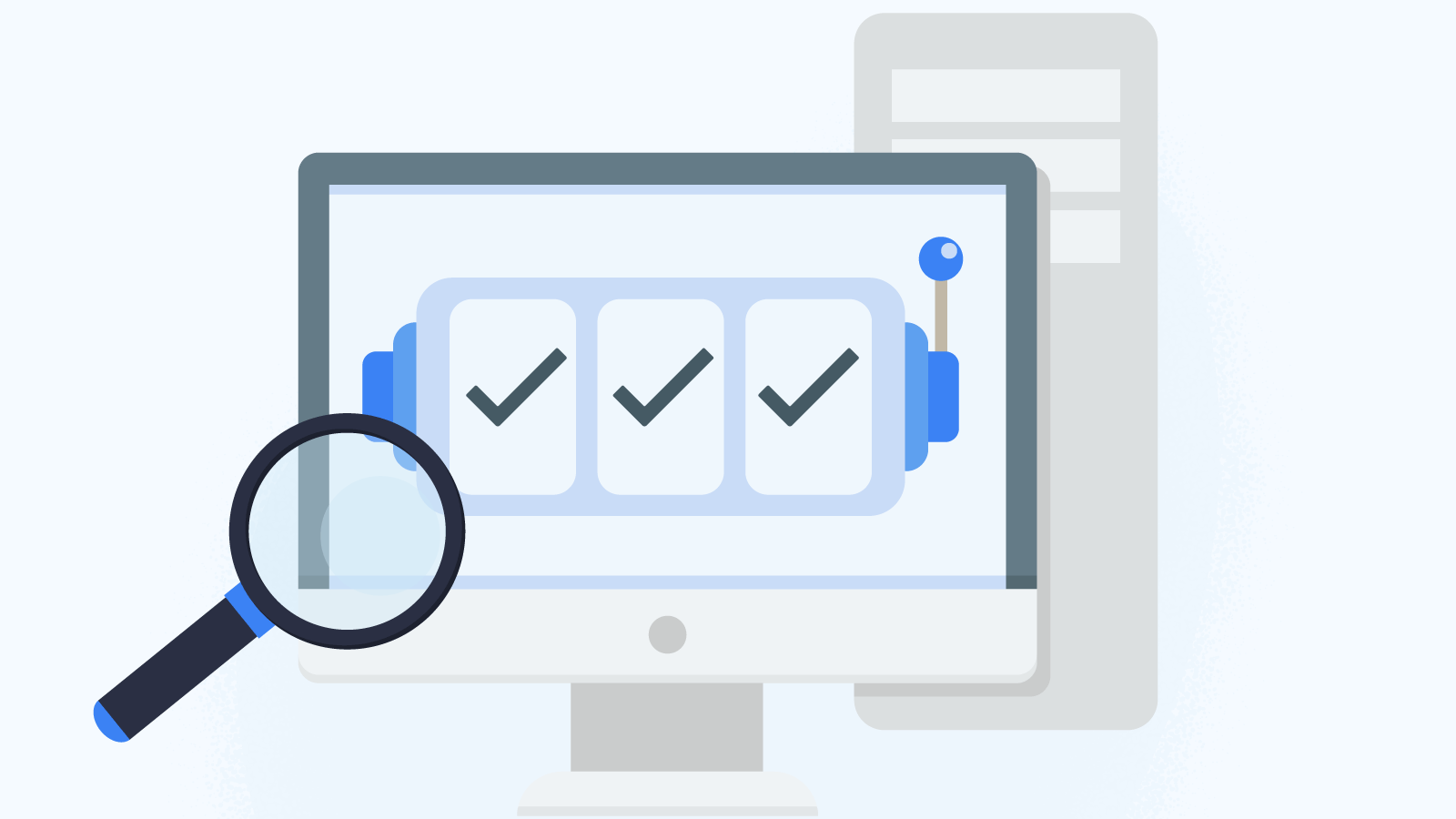 To operate legally, online casinos need a valid license. This is issued by licensing authorities in various jurisdictions and their trustworthiness varies. However, they all have one thing in common.
To issue a license for an online gaming site, the operator has to prove beyond any doubt that all their games are fair.
This usually entails more than a one-time verification, as most licensing authorities require gambling platforms to periodically prove the fairness of their games through audits from independent companies.
More and more online casinos provide your gaming logs at all times. You can either find them in your account or you can request them from customer support. By looking at them, you can assess whether or not a game is worth playing or not.
A game not paying well does not mean it is not working fairly
They all have different Return To Player and volatility rates, two aspects that play a significant role in how often and what amount they return. This is, nevertheless, the only way in which you can verify the game yourself.
Third-party agencies, such as the Independent Betting Adjudication Service may use player gaming logs to address and resolve gambling disputes.
UKGC Requirements for Game Testing
Licensing authorities require online casinos to test their games periodically and provide them with reports on their functioning. The United Kingdom Gambling Commission is one of the strictest and most trustworthy when it comes to testing gambling software.
The UKGC's Checks
It requires game design, software implementation, and mathematical systems verifications, as well as checks for the game rules, theoretical RTP, artwork, and more. The actual RTP is verified using emulation, simulation, and manual testing.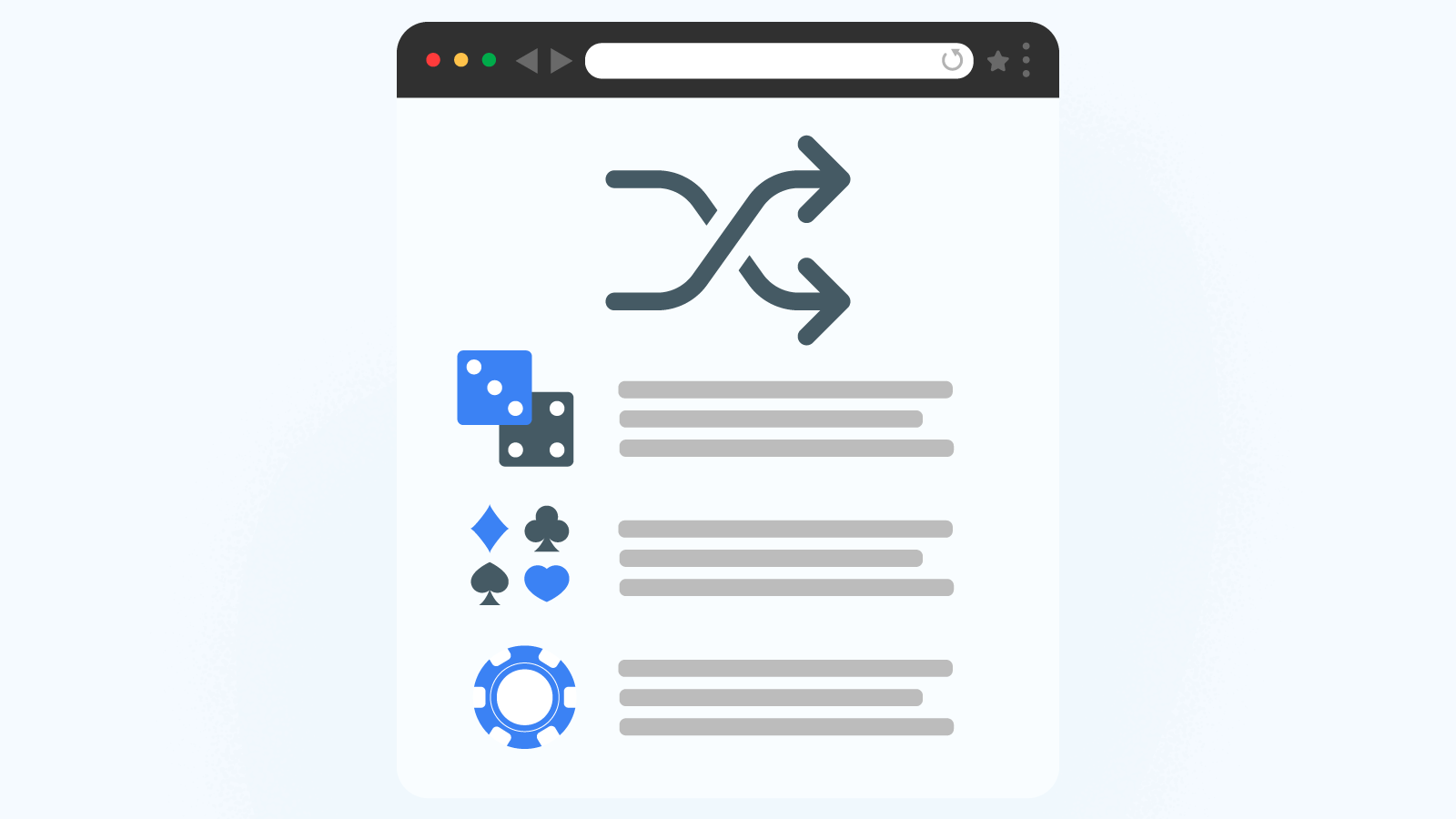 This consists of an RNG documentation review, used to understand its implementation in the gaming system, and a review of the source code to verify if the implementation respects the documentation. Research about the algorithm is required to ensure that there are no vulnerabilities. The raw output and scaled/shuffled decks data also undergo statistical testing.
When new games are added or existing games receive major updates that could affect game fairness, the Commission requires retesting.
Testing environment and gambling platform
All verifications must be made in the live operation environment. In cases in which there are differences between the live and test environment, the test houses have to perform integration testing;
Since online gambling is continuously evolving, new gaming channels may appear. These represent the player interface.
An example of a gaming channel is a casino's native app.
When an operator decides to release games via a new channel, this has to be first tested and approved by a test house. These are manual verifications that target the user interface and the elements displayed during the game.
Provably Fair Gambling – How You Can Test the Games Yourself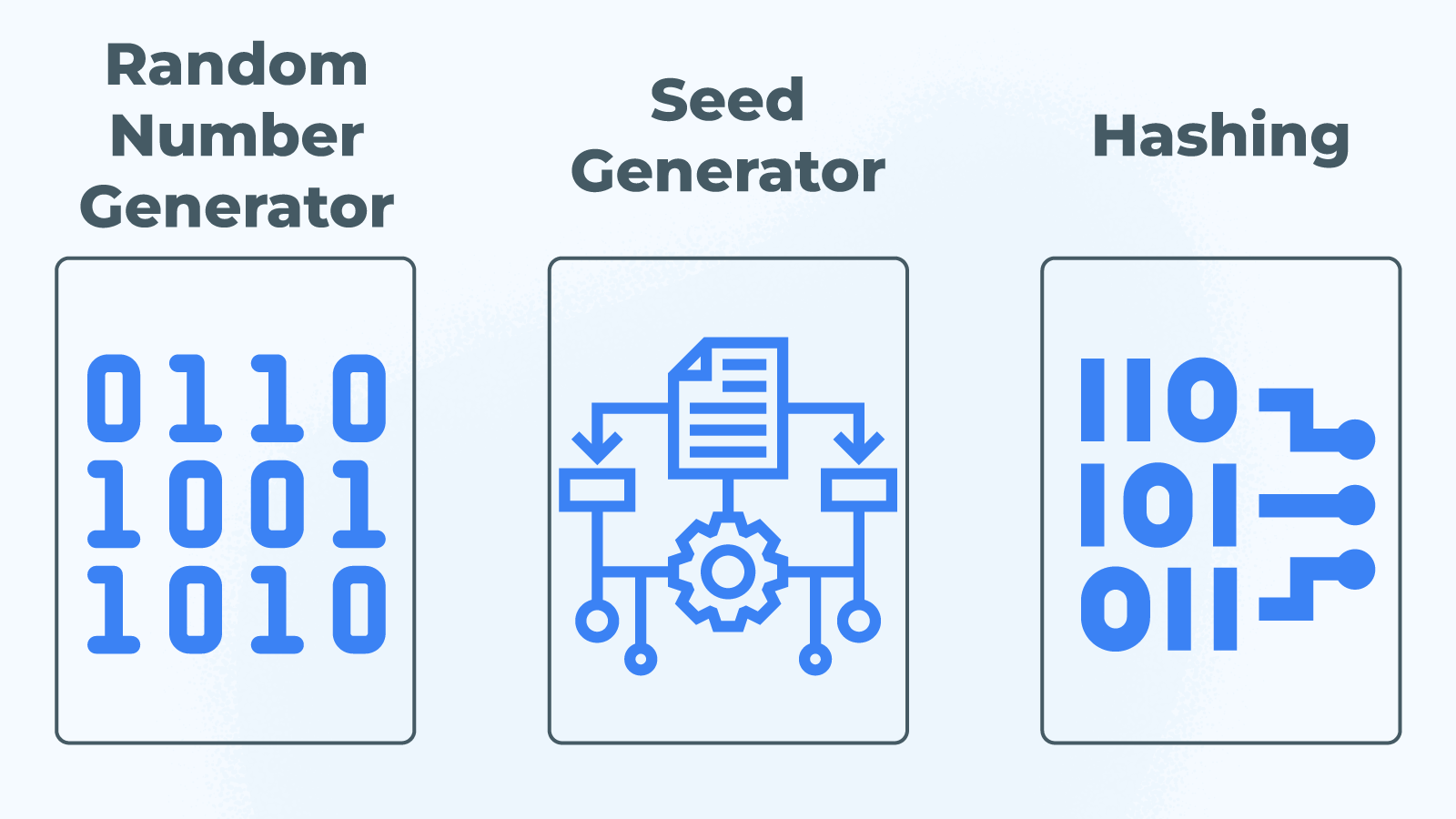 Provably fair gambling is a method that allows players to test the games for fairness in real-time.
Its Origins: Unregulated Crypto Casinos
PFG is specific to cryptocurrency gambling platforms, especially Bitcoin casinos. The necessity for it arose as the vast majority of Bitcoin casinos started offering in-house games. They had their own team of developers in charge of creating new products for their customers.
The platforms would often be unlicensed and unregulated. As such, they did not have to comply with any authority's fairness requirements. However, they do have to earn their potential customers' trust and they do so by offering them a way to verify if the outcome of a game is fair.
Provably Fair Gambling Technology
Random number generator – generates a random sequence of numbers or symbols that is impossible to predict.
Seed generator – this creates a seed that is fed into an algorithm. In this case, players add a seed number.
Hashing – this is the process by which a data string or key is turned into another shorter or more usable value. In the context of provably fair gambling, it refers to encryption.
The 4 Steps to Checking Games' Fairness
The casino creates a seed number, which is encrypted and sent to the player.

The player proceeds to add their own seed.

The bet plays out, and the outcome is decided.

The player then receives the seed used in the bet and can verify it.
How to Check if an Online Casino is Fair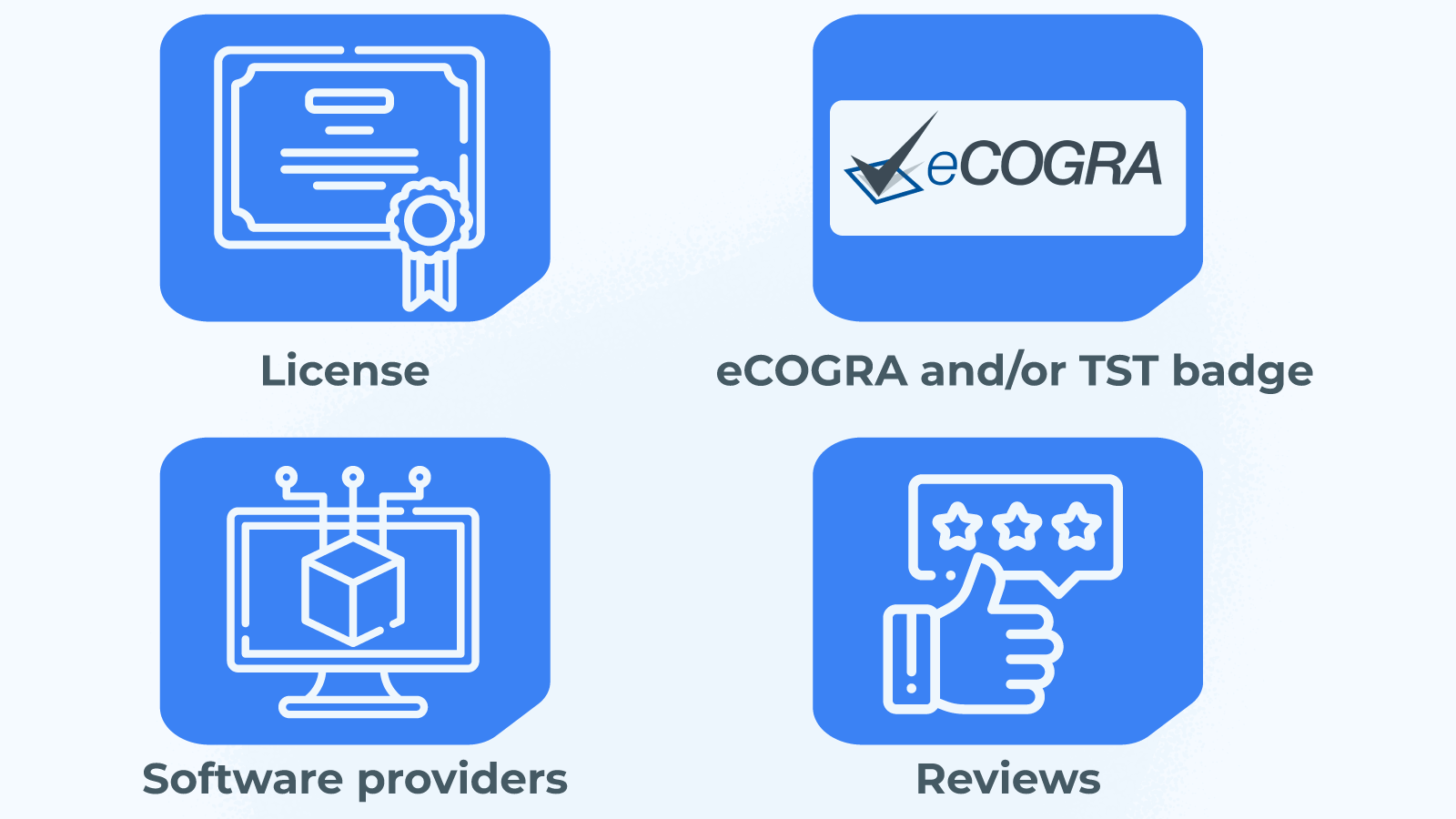 The license is essential for an online casino's safety, fairness, and overall quality.
We recommend all British gamblers only play at online casinos licensed by the United Kingdom Gambling Commission.
Not only does this protect them and their funds, but this is the strictest licensing authority. This means that it would not issue a license to a platform with rigged games or in the absence of thorough testing of both the games and the website and its systems.
Game testing can genuinely make the difference between a fair casino and an unsafe one.
eCOGRA is one of the most famous agencies that test gaming software and offer certifications for fairness, but TST is also highly trustworthy. Look for any of these badges on the casino you choose.
If any of these has verified and certified the games, you can rest assured they are all working correctly. If you cannot find a badge in the homepage's footer, check out the information on the casino site.
Judging by the providers a platform collaborates with, we can determine its level of fairness and safety.
This is not a failproof method of checking the fairness of a platform but combined with the others in this list, it can give you a good understanding of how fair the site is.
Famous software providers complete verifications on their games, but are also verified by third parties, and even have a license of their own. This means they cannot create any flawed or rigged games.
Some online casinos offer in-house games. They create the products themselves, and while they could be working just fine, you should make sure either eCOGRA or TST has verified them before playing them.
Look for casinos with respectable game providers, or if the site offers in-house titles, check for their accreditation.
It is always a good idea to check out reviews on a new casino you wish to join.
Read both player reviews and experts' reviews to find out about their experience with the platform and its games.
We offer you comprehensive and completely objective reviews for best online casinos in the UK written by our gambling experts. They go through the entire player experience to be able to report on it and analyse it for you. This way, you can find all the information in one place.
By reading it, you find out all about the license, the games, payment methods, and even get tips and recommendations from our experts, which can help you have a better gaming session on that site.
Fairness vs Profitability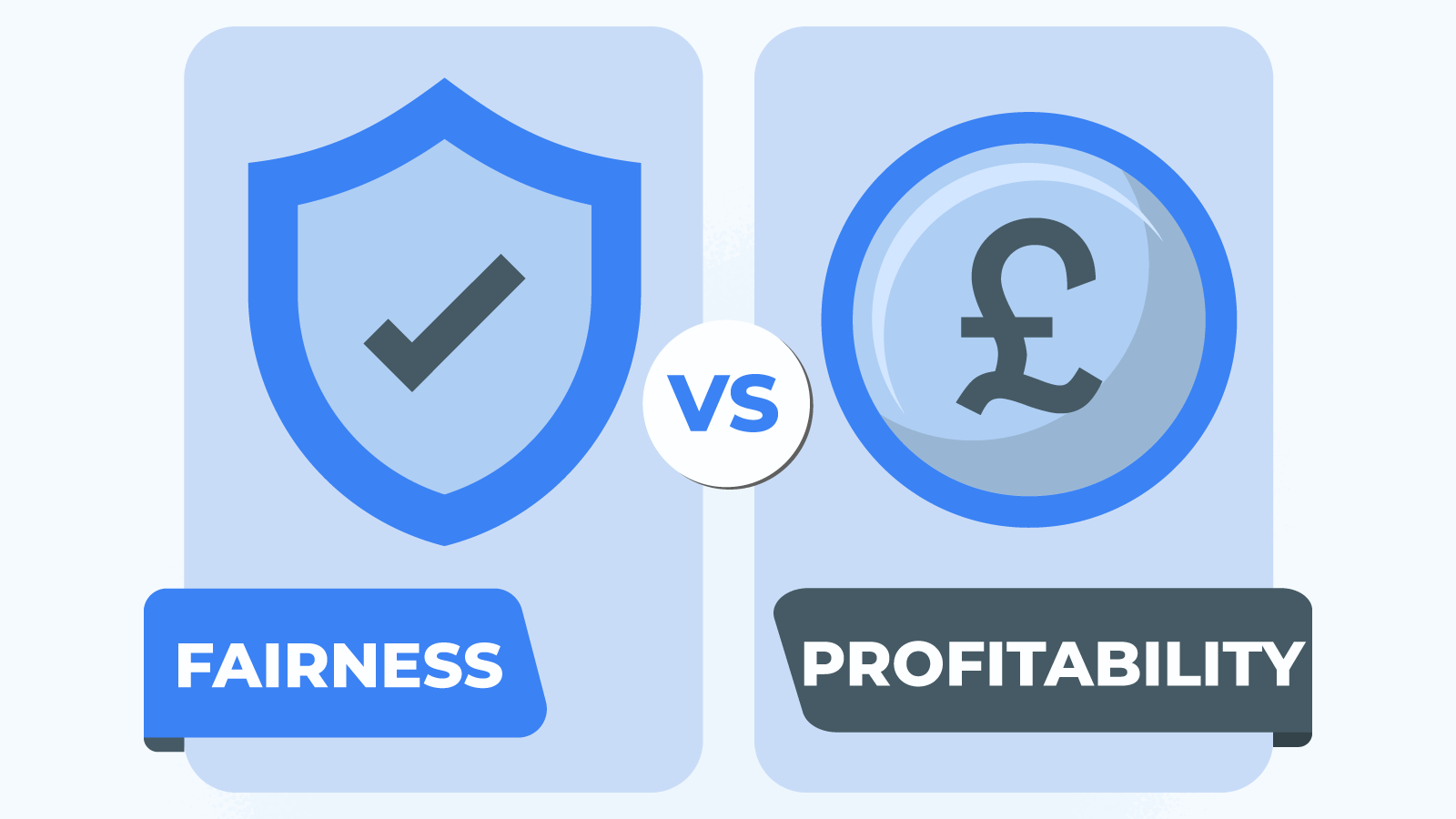 A casino is a business, not a charity, so it has a business model designed to bring in profit. Whether online or offline, casinos have some advantage that allows them to rack up a profit in the end.
The house edge or the odds advantage of the casino is the average gross profit it is expected to receive from any table or game hosted. A game with a 10% house edge will bring in 10% of the bets placed in it, in the long run.
Casinos can generate 1-2% profit from the games with the lowest house edge, and up to 15-25% and even more from other games. However, the longer your gaming session is, the greater the odds of matching up with the house edge, therefore losing money.
The house edge differs from one game to another. Keno has the highest one, somewhere around 25-29%, and Blackjack the lowest, around 0.5% when using basic strategy.
The House Edge Shows Across Time
A short gaming session in which you have won is ideal, but the longer you play, the more you lose, and casinos are well aware of that. That is why they do all they can to keep you playing.
For a brick-and-mortar casino
Lack of clocks or windows

Bar or nightclub atmosphere

Good music

Free drinks

Other entertainment
For online casinos
Promotions

VIP programs

Challenges or tournaments

Other perks
Even if some games have a lower house edge, any game you play on a casino, the odds of you taking the casino's funds are always lower than the odds of the casino taking yours.
Conclusion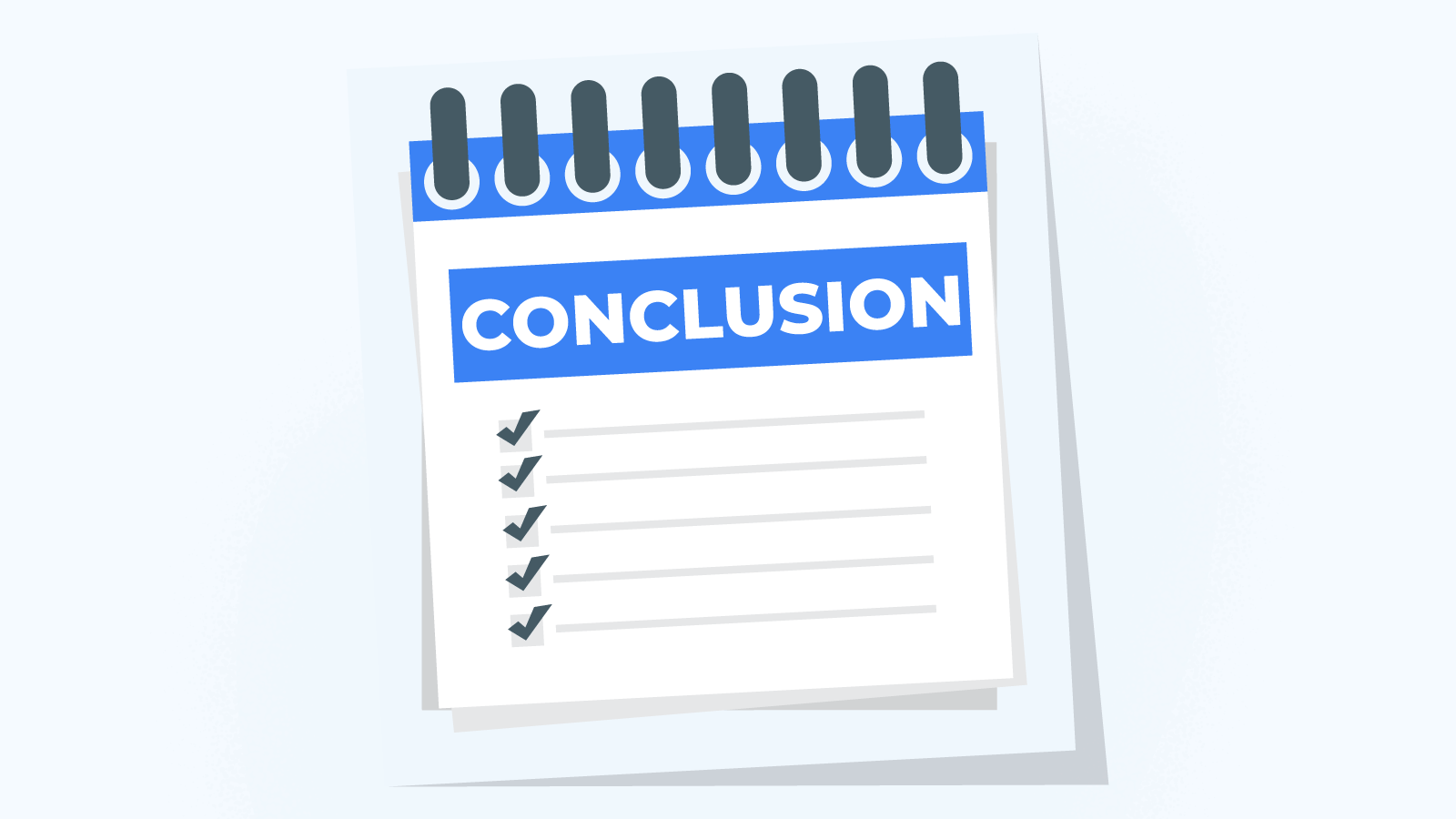 Gambling can be a safe activity, but you have to pay close attention to the gaming sites you choose. Our experts recommend you always go for the ones licensed by the UKGC and verified by eCOGRA and TST.
They come with fair games and high-quality services that can provide you with a safe gaming session each time you log in.
References