4 Steps To Check A UK Casino License | A Step-By-Step Expert Guide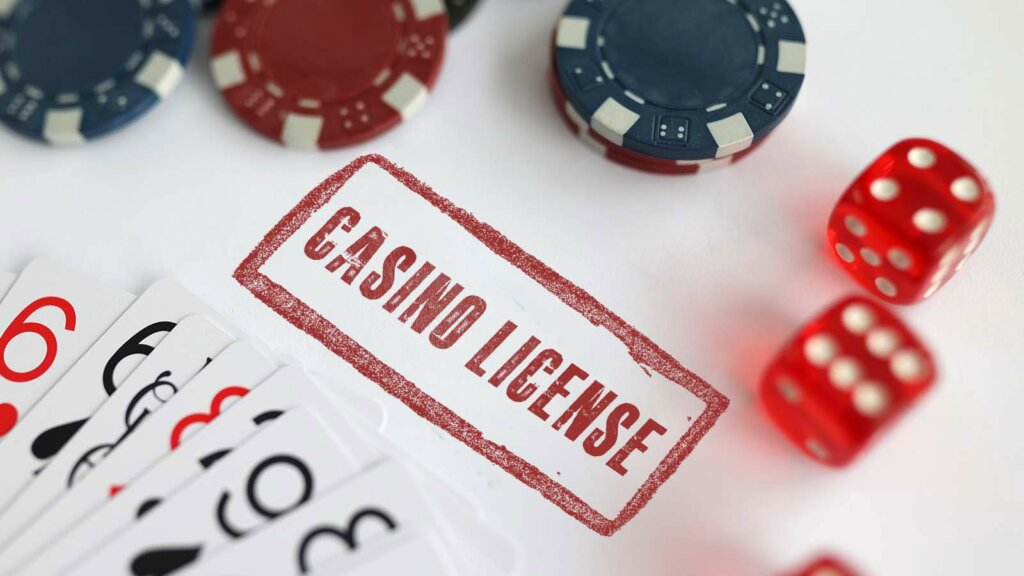 The UK casino license sets the tone for how safe your gambling experience will be. Choose smart with our expert list of casinos and learn to spot the best ones!
How to check a UK casino license
Step 1: Look for the license type in the footer of the homepage: scroll down to the bottom of the page and spot the company name along with its primary licensing details.

Step 2: Check the registration number: each casino license comes with a specific registration number attached to that gambling platform.

Step 3: Verify the license validity on the official website: you can check if a gambling platform still has an active license on the official website of the regulatory body which attested it. You'll see the date of certification along with details about the company itself.

Step 4: Seek the licensing logo: a licensed casino always attaches the logo of the gambling authority, which provides its certification at the bottom of the homepage.
What is a UK casino license?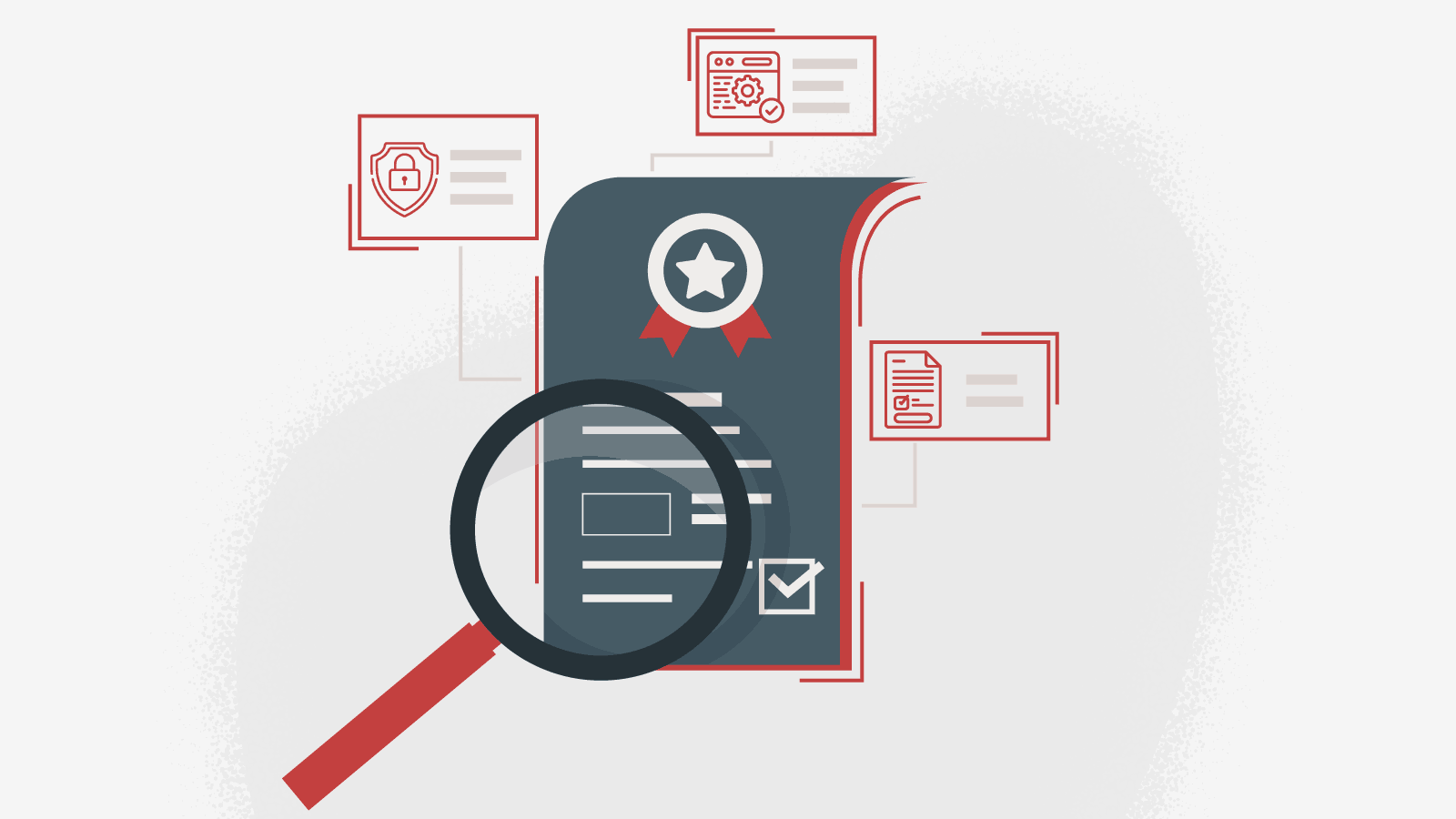 The core objective of a UK casino license is to attest the degree of security attached to a gambling platform as well as ensure a fair gaming experience for any UK player.
A licensed casino is obliged to provide:
Secure transactions

A good operating software

Fair Terms and Conditions

Clearly stated player rights and obligations

The guarantee that the player has equal chances of receiving good results
How is a license obtained?
A UK casino license is obtained after intense and ongoing tests performed by a regulatory authority.
This licensing institution acts with respect to the legal gambling framework in the UK and approves or dismisses online casinos accordingly.
UKGC – the ultimate licensing authority in the UK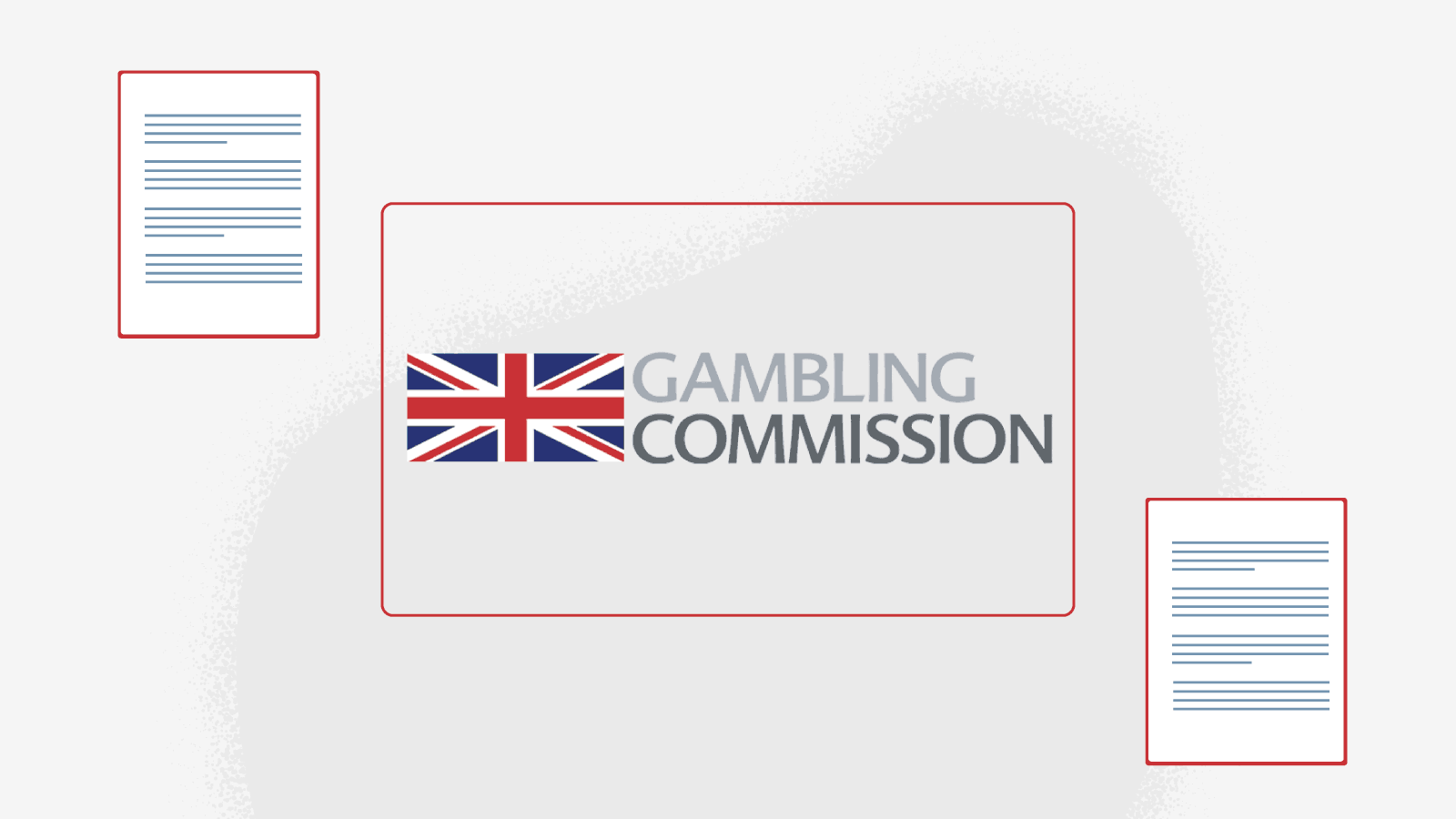 UKGC is the highest authority that regulates both the online and offline gambling activity in the United Kingdom. This mainly translates to ensuring secure and fair gambling for any UK gambler.
Known for its prestigious status, this licensing authority does not cut corners when it comes to testing a platform and providing a casino license. UKGC's rigorous set of rules truly gathers the best online casinos on the market while keeping you safe and sound from any scams.
Its legal framework is comprised of multiple objectives, which, if reached, offer credibility and legitimacy to a platform.
Main UKGC provisions
Provide safe transactions
Investing money into a casino comes with a great deal of accountability!
You must make sure that the platform will conduct transfers in a fair manner and that you won't lose your money in the process.
The UK Gambling Commission checks the payment methods offered by the casino, along with their upper and lower thresholds, in order to see whether they provide a high-security status (this means end-to-end encryptions, facial and fingerprint recognition etc.).
The ultimate goal is to pre-empt money laundering as well as money and identity theft.
With the development of so many gambling platforms nowadays, you cannot really be sure which ones are actually reliable. Our experts created a list of the best UK casinos, all attested by the UKGC, that guarantee a secure casino experience!
Underage gambling is still an ongoing issue that the UKGC has been ardently trying to minimize over the last couple of years.
Its main goal still remains to stop illegal gambling as well as the onset of addiction in young people. And so, it imposed the KYC verification upon registering an account as a prerequisite for casino licenses. With this check, the player's identity is thoroughly checked and approved or dismissed (if there are signs of a minor attempting to create an account).
Ensure an overall safe play
As we have already discussed, the UKGC is the regulatory body that makes sure your rights are met when gambling on a platform and, based on this criterion, offers a casino license.
The Terms and Conditions must be clear and transparent as well as provide reasonable rules according to the UK gambling market standards.
Remember!
The UKGC is your ally! Learn your rights and obligations and appeal to this institution should a casino site infringes your rights.
How we choose licensed casinos
One of our sites' main aims is to provide a safe casino experience to UK players.
Therefore, we have built the entire review process around the idea of 'security', as we select only gambling platforms licensed by the highest regulatory body on the UK market at the moment, the United Kingdom Gambling Commission.
We also recheck if the platforms which passed through all of our tests and were selected to be featured on the CasinoAlpha website have kept their license over time.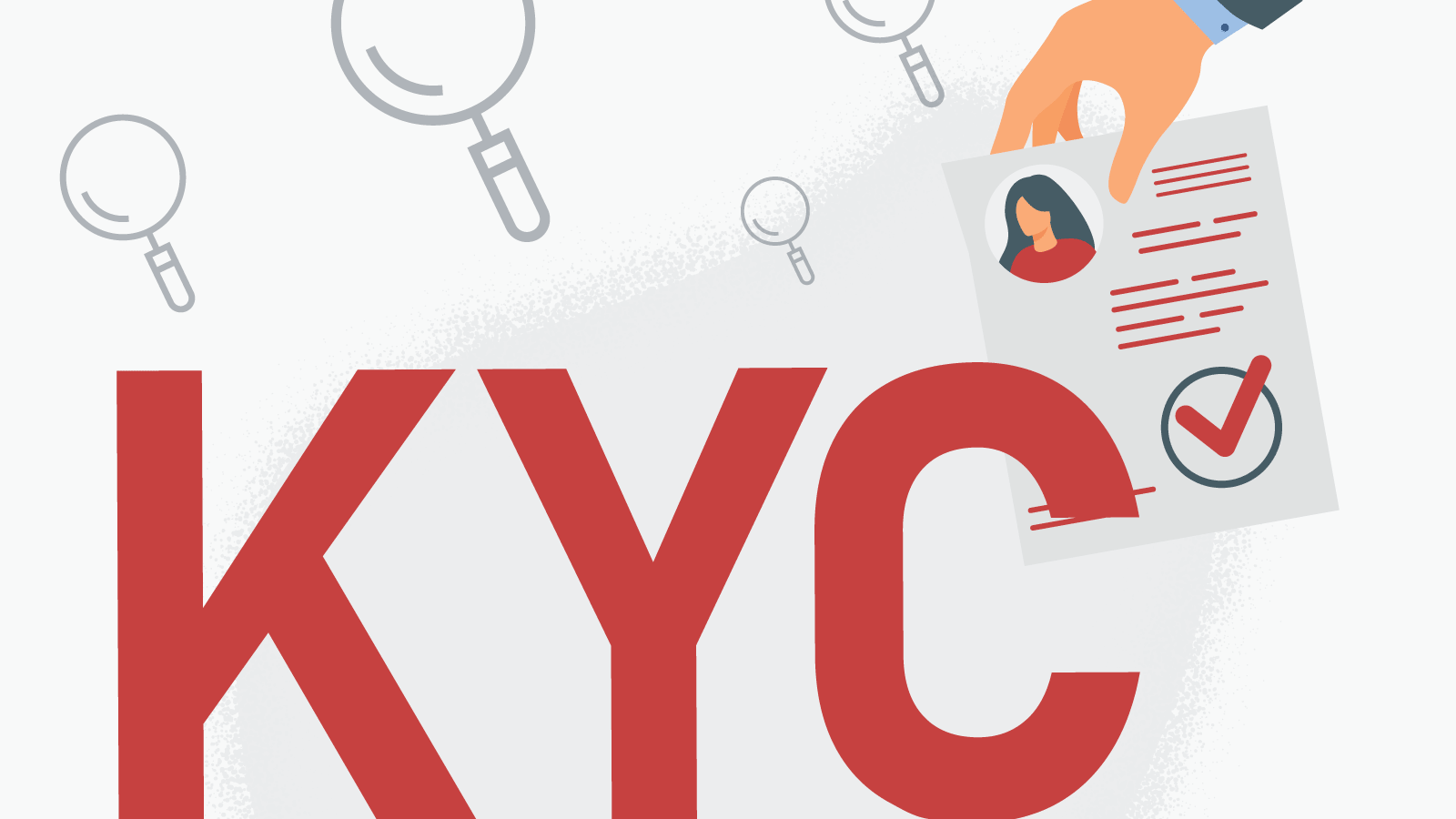 The KYC (or Know Your Customer) check is a verification procedure imposed by a gambling platform with the purpose of attesting your account's validity.
Any casino with a license is required to perform due diligence on their players. This requires you to upload a set of personal documents, such as bank statements or a copy after ID to prove that you're the rightful owner of the account.
This verification procedure is usually requested when you first register at new casino sites with a UK license. Keep in mind that you'll probably have to repeat this procedure over time after a few withdrawals. The reason for this is to diminish the possibility of account breaches or identity theft. To minimize the time you spend with the actual cashout process, you can choose a fast withdrawal casino that will give you your funds in only a couple of days.
If you're just starting your gambling experience, you must know that there is a wide range of bonuses on the market, from welcome offers to cashback promotions.
It's true, indeed, that the Terms and Conditions may vary depending on their type. However, the specific value should fall under the market standards, such as wagering, minimum deposit, minimum withdrawal and so on.
The CasinoAlpha team tests each and every bonus to verify if its provisions are fair to the player.
It's crucial to get a specialized opinion regarding the bonus of your choice since there are plenty of casinos that count on the player's lack of information and proceed to impose unreasonable conditions in order to receive as much money as possible.
For example
Let's say you encounter a first deposit bonus with a 70X wagering condition. This means that you have to play the promotion 70 times before you cash out. As you can clearly see, this condition exceeds the market standard by a lot since the average value rounds up to 30X-50X. With every promotion we encounter, we put our eagle eye to work in order to spot these discrepancies and only bring you the best casino bonuses out there!
Informed customer support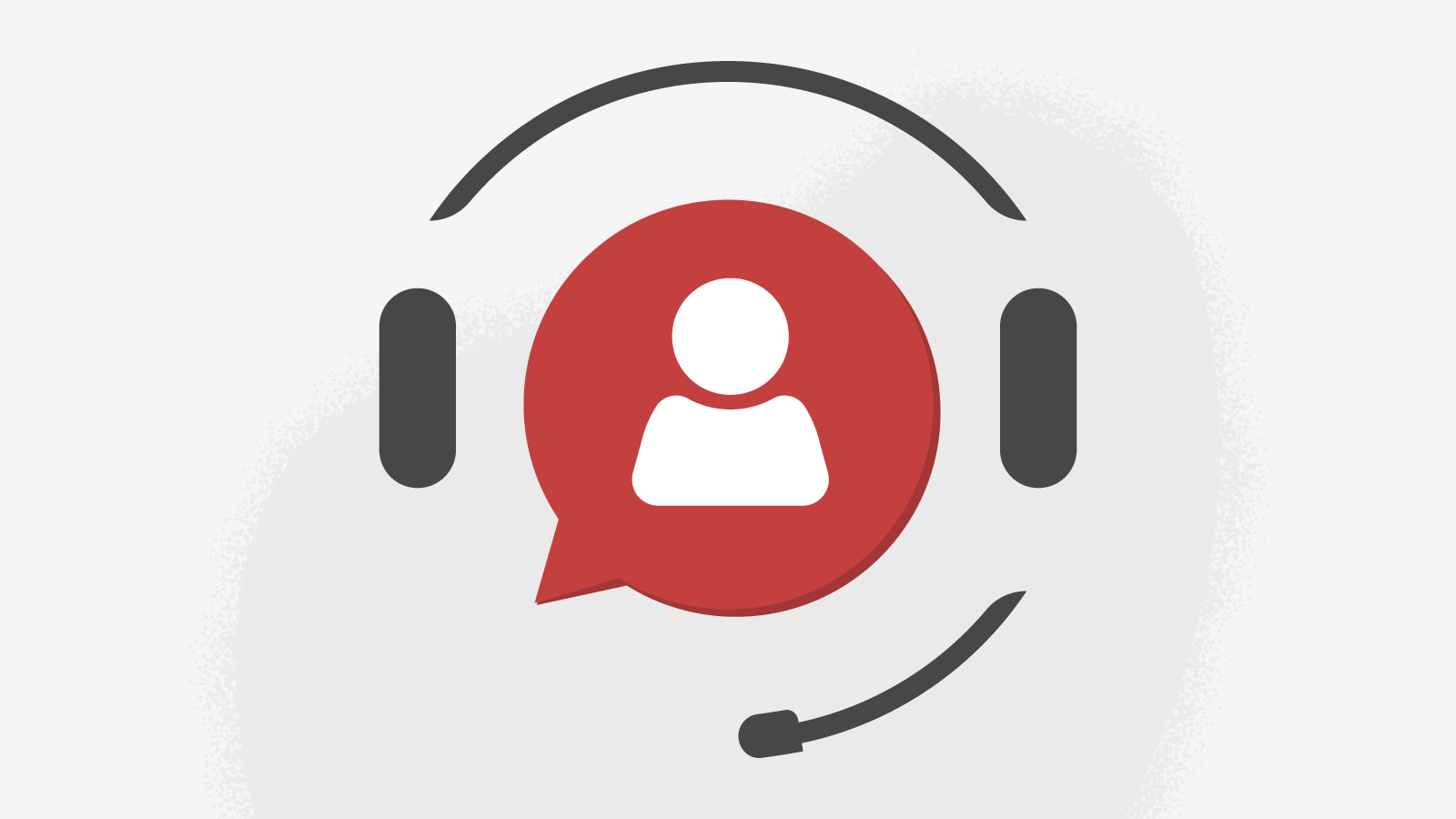 The presence of an informed and helpful customer assistance team shows that the respective casino company cares about the player's gambling experience.
After all, the first instance you are addressing when you encounter an issue is, indeed, customer support. We, ourselves, resort to the Live Chat (or e-mail support) to clarify specific terms as well as to guide us through the various problems we are met with, along the way.
This is the reason why we chose to include this sector in our reviews and offer an objective rating based on our experience, as both gamblers and experts, with that particular site. We believe it's important to acknowledge whether you can count on the customer assistance team or not.
Additional licensing authorities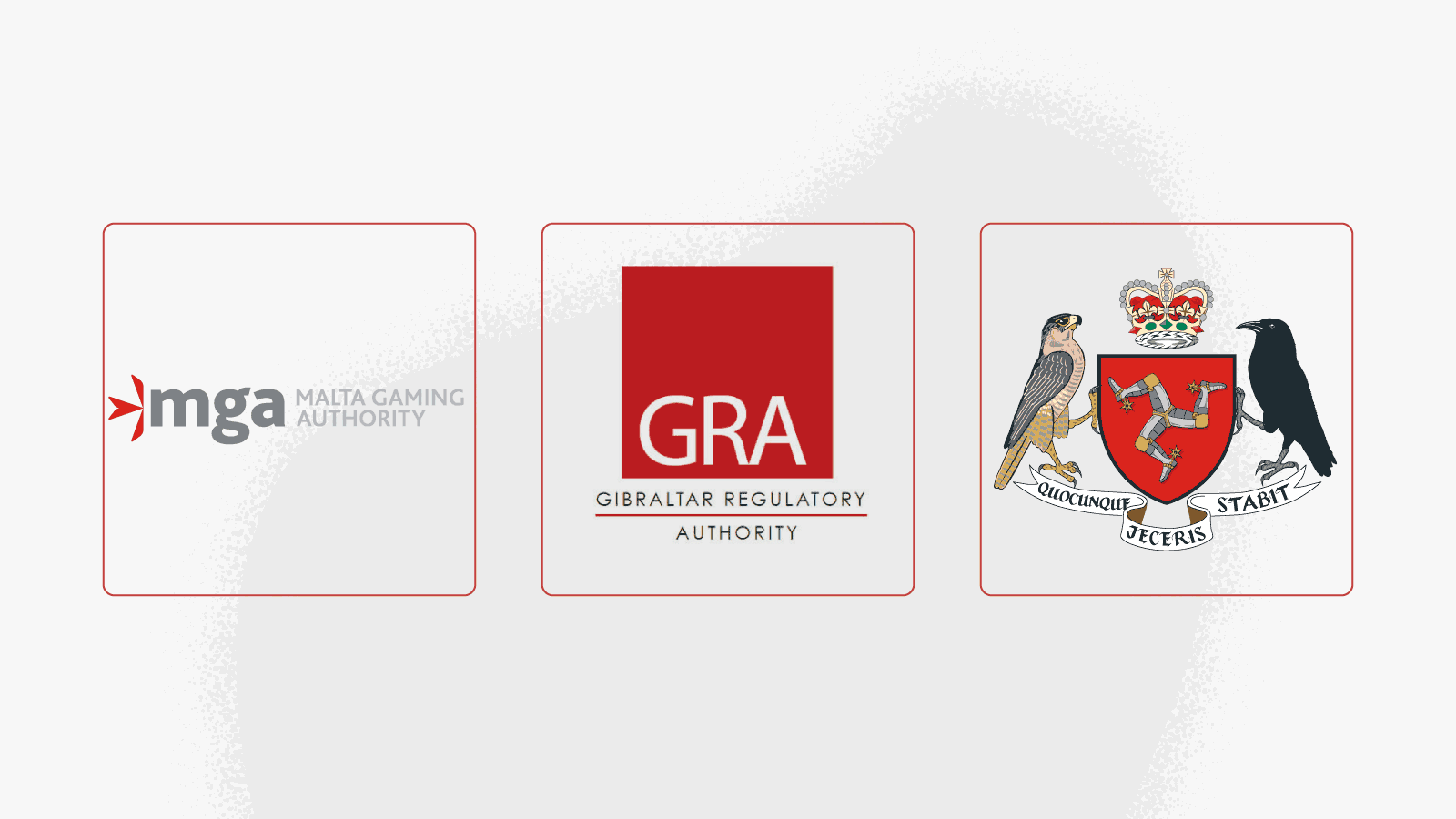 Regulatory body
Year of establishment
Main objectives
Contact details
(e-mail address)
Malta Gaming Authority (MGA)
2001
Protect minors and restrict their access to gambling
info.mga@mga.org.mt
The Gambling Commissioner
2005
Prevent money laundering
gamblinglicensing@gibraltar.gov.gi
GSC Isle of Man
1962
Safeguards your funds
email@iomgsc.com
Even though the UKGC stands as the primary regulatory body in the UK, there are also other authorities that may add an extra assurance that a platform is secure to play at. After all, the many licenses a casino has, the safer it is going to be.
Let's delve into each one of them!
Malta Gaming Authority (MGA)
The Malta Gaming Authority directs its area of expertise towards online gambling platforms that operate within the borders of Malta as well as within other stated countries, including the United Kingdom.
It came into force in 2001 and, since then, has been working intensely to enforce protection against minor gambling as well as enduring that the gambling platform offers the necessary tools to prevent addiction in adult players.
The Gambling Commissioner
The Gibraltar Government obliges any online gambling platform with its headquarters in Gibraltar to have a casino license under the ambling Act 2005.
The Gambling Commissioner makes sure that the legal framework is obliged by every such company and that the player rights and obligations are being met. One major objective is to impede any attempt at money laundering through specific standards imposed on the casino policy.
Gambling Supervision Commission – Isle of Man
One of the most prominent provisions enforced by the Gambling Supervision Commission is that of protecting the player funds while gambling. The process is divided into 4 objectives:
Bank guarantee;

Trust fund;

Player account;

Insurance.
All these steps are taken to prevent any money loss and adequately safeguard your investments.
Other testing agencies
Besides the common licensing authorities, there are also special testing agencies that verify the gaming operating systems and their fairness towards UK players.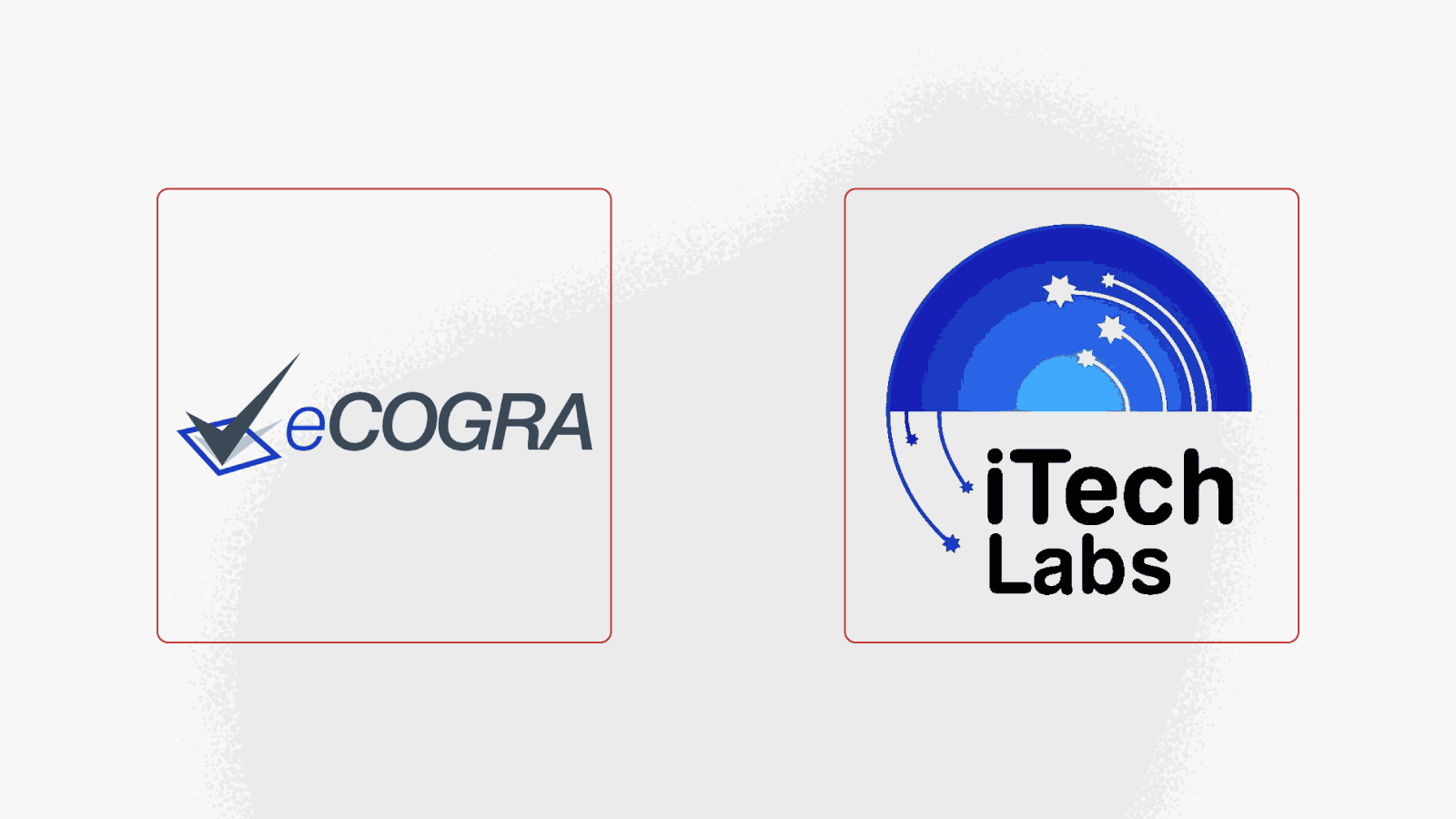 Here are the two most renowned ones:
eCOGRA
Regulates the Random Number Generator (RNG) parameter, which guarantees fair gambling;

Verifies the operating systems to ensure optimal play;

Solves disputes between online casinos and customers as a UKGC approved Alternative Dispute Resolution agency;

Demands data security and protection.
iTechLabs
Conducts RTP audits;

Provides verifications against money laundering;

Secures websites against fraud;

Tests the overall performance of the gambling platform.
What happens if you play at unlicensed casinos?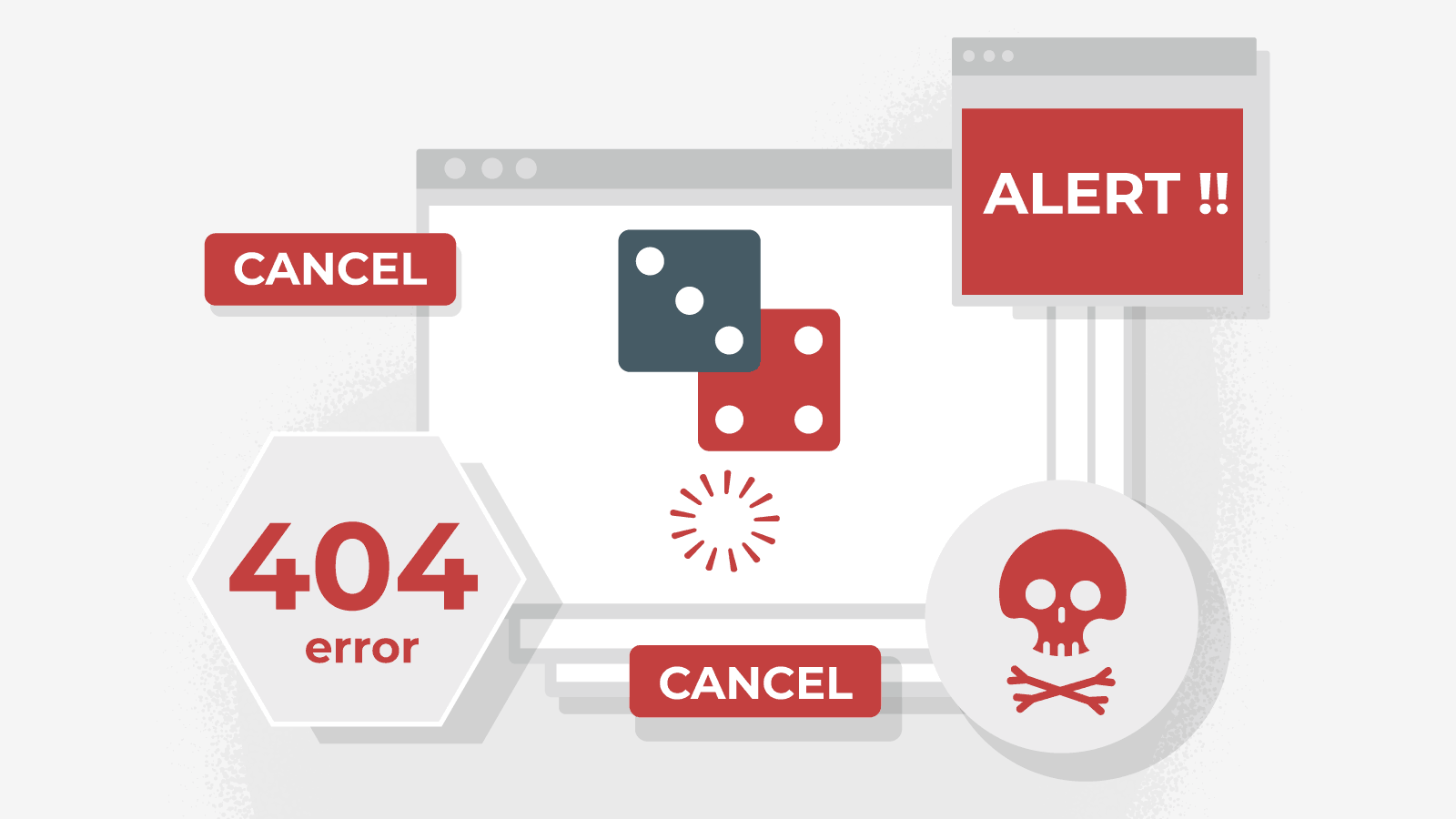 First of all, all casinos that operate within UK borders must present a UKGC license; otherwise, they are illegal.
Secondly, playing at a no license casino comes with extremely high risks. Players are likely to lose their money without the capacity to get them back. Furthermore, their account details might be used for illicit purposes and with ill intent.
CasinoAlpha only picks UKGC licensed platforms! We value your safety and only include casinos that have been tested and complied with the provisions stipulated by the highest regulatory body in the United Kingdom.
Scam casinos
With more and more gambling platforms making their online debut every year, there is a high possibility to stumble upon a rigged casino at any time.
Learn to you recognize a scam casino in 8 steps
No license whatsoever;

Unfair Terms and Conditions;

Rigged games (low RTP and high house edge values);

No customer assistance (this implies no e-mail, Live Chat or telephone number);

Live casino glitches and tampering for the casino's advantage;

Denied withdrawals;

No well-known providers;

Overall poor casino experience.
Some platforms are already blacklisted; however, with the continuous flow of new casinos, it is hard to keep track of all of them. Avoid going rogue and seek authorized reviews and choose sites recommended by gambling experts. We, at CasinoAlpha, display only the best online casinos, verified by our team through multiple and recurrent tests.
4 reasons to only play at licensed casinos – An expert view
Why should you play only on platforms with a UK casino license? Here are 4 reasons gathered by our experts that will certainly put you on the right track:
1. Your money is protected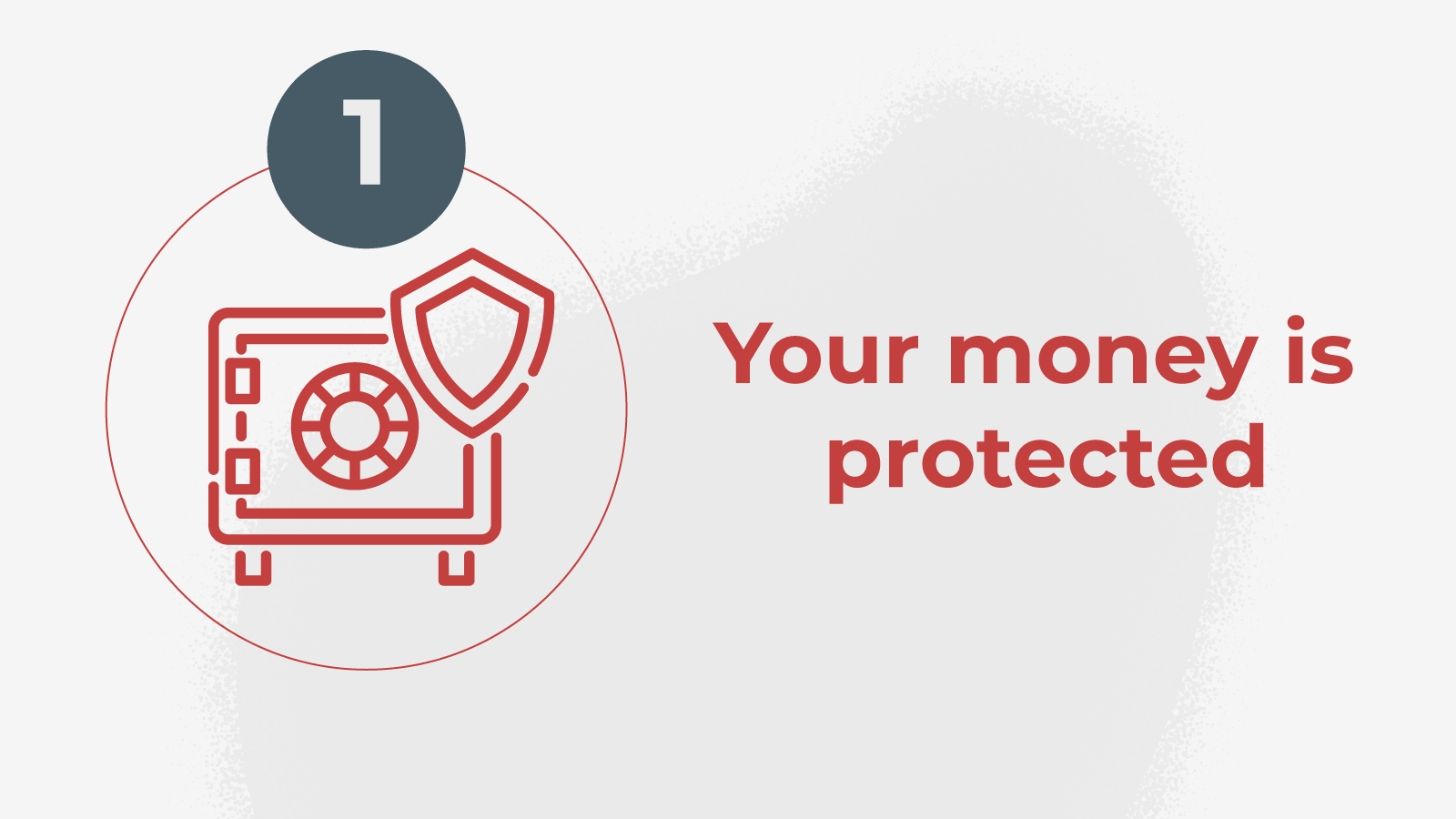 When you make the final decision to start gambling, your first priority must be the money you are willing to invest.
And here, we are taking into account two major parameters: the amount you're betting on and the status of your investment. First and foremost, you may decide on big or lower sums for your first deposit. If you're a newbie, we advise you to start with little money and then, once you get used to the gaming rules, you can gradually increase your stakes only if you feel comfortable.
Secondly, once you have jotted down your preferred sum, you must confirm that the casino you are playing at provides legitimate and secure transfers.
Why legitimate and secure transfers?
Legitimate: because you surely don't want your personal banking data to be scattered around and transmitted to third parties to be, later on, tampered with.

Secure transfers: in order to ensure that the amount you're putting in is collected fairly and not blocked by the casino, without any access to it whatsoever.
For example
Let's say you make a £50 first deposit. If the online gambling platform has a clause (stated within the Terms and Conditions) that allows the casino to receive all your collected gaming funds, you won't be able to perform a withdrawal, and all your money will be lost. And, since this provision is part of the T&Cs, any customer appeal could be considered redundant. Licensing authorities keep a sharp eye on these kinds of abusive clauses and dismiss any online casino which uses this unfair policy.
2. You stay away from illegal casino activities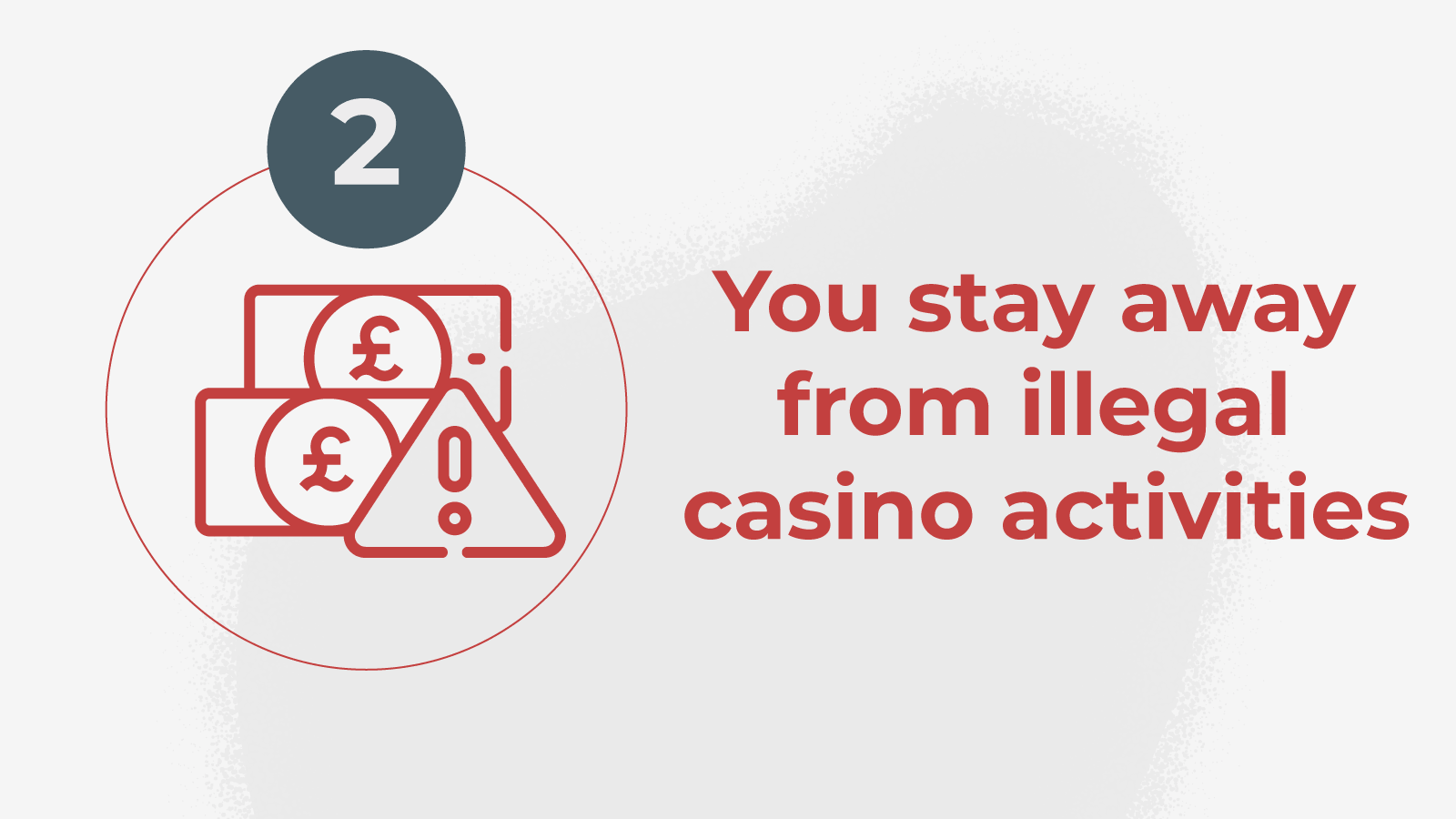 The main objectives of a casino license are to shield you from any possible illegal activity with severe repercussions upon your experience, which may include but not be limited to identity theft or money laundering.
Your personal data must be kept private!
Your personal information should be included in a secure database and not be redirected toward deceitful third parties. Moreover, in the event of an account breach, players should be able to communicate with the casino immediately, which will take action accordingly later on.
3. App play is a secure option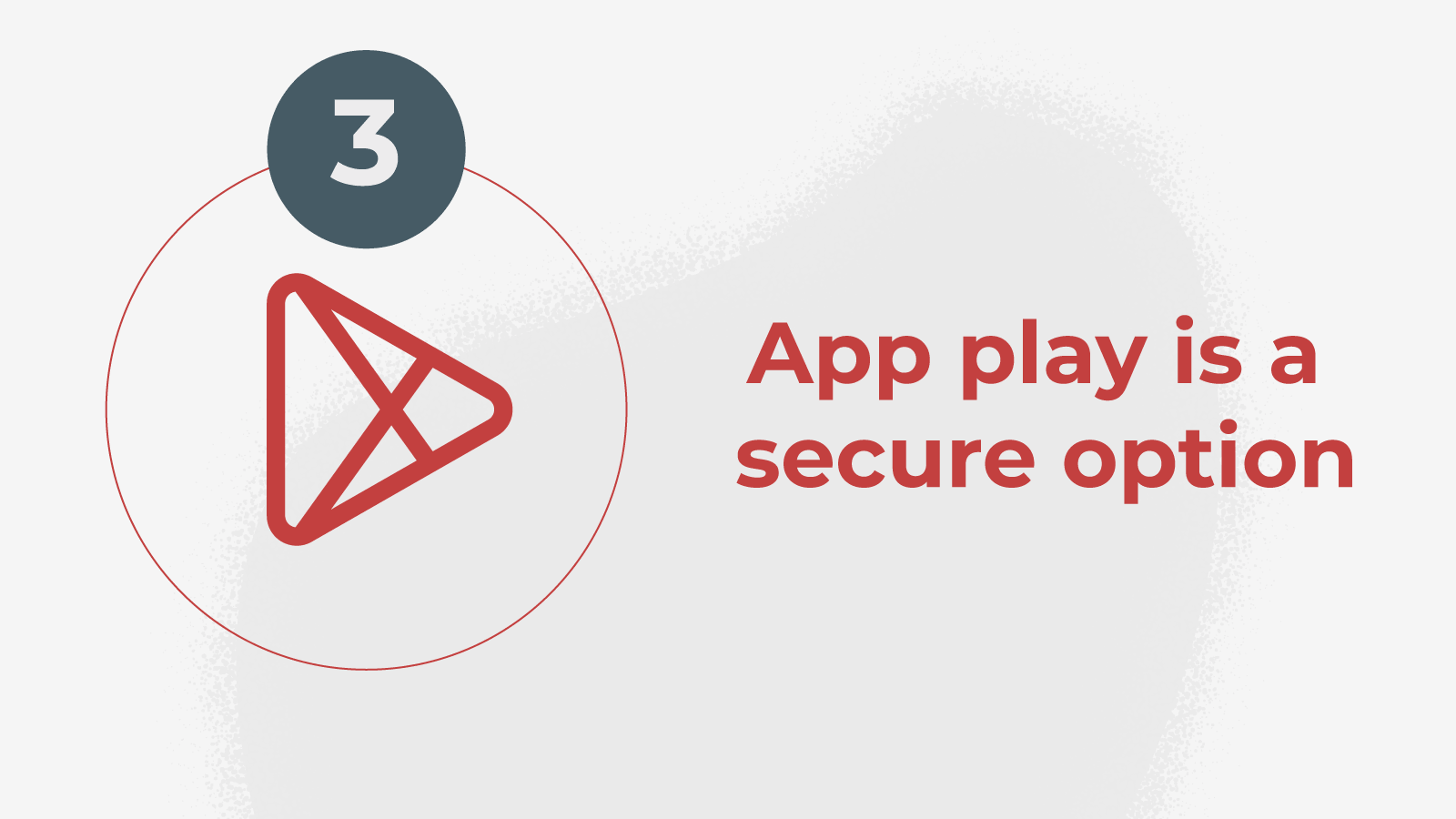 The most reputable online gambling platforms usually provide Android and iOS mobile apps. Nonetheless, with the uprise of mobile use in the recent years, even the newest platforms create apps for players.
Are new mobile apps actually secure?
The only way to know the answer is to play on a site with a casino license. Apps are regularly checked and inspected not only for glitches or software bugs but also for game fairness. Players must be given equal chances of receiving good or bad results in order for the casino not to be rigged.
We created a selection of the best casino apps, alongside tips and tricks that will show you what to look after to choose the best ones!
4. You keep your gambling within responsible limits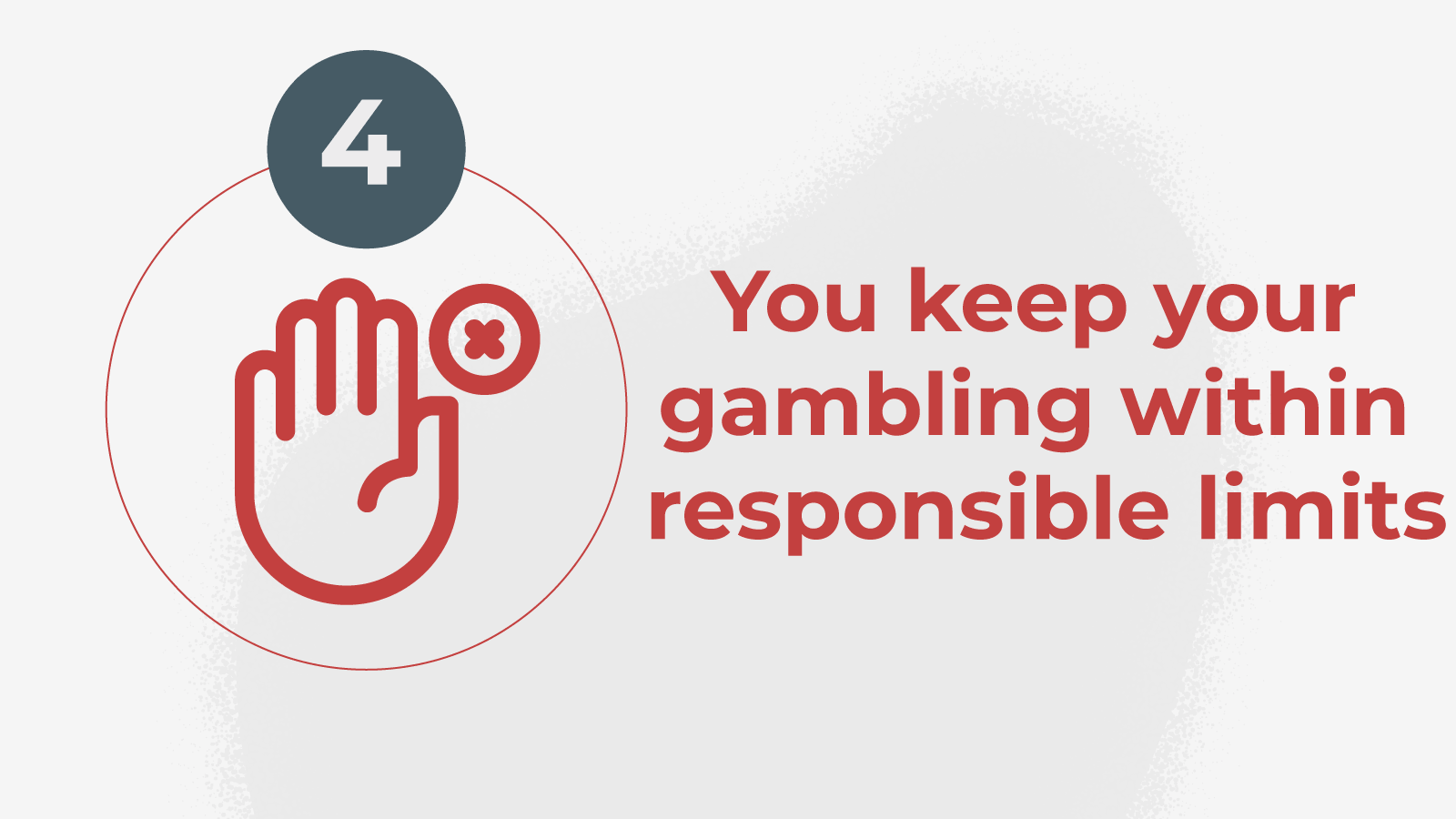 The United Kingdom Gambling Commission is stringent when it comes to gambling addiction. And for a good reason!
Many players start gambling on impulse, and addiction creeps in without even noticing it until it's too late. Therefore, to impede this onset, regulatory bodies have imposed mandatory responsible gambling tools that can be employed by players to keep them away from addiction.
Some of the most common ones are:
Deposit limits;

Time limits;

Self-exclusion;

Take a break.
We highly recommend you set as many as you can before you start your gameplay to not get tempted to spend a lot of money and get yourself caught into the whirlwind of addiction!
Gambling addiction can appear when you least expect it. We at CasinoAlpha, have studied this phenomenon and created an exclusive gambling addiction hub to help you understand this condition a lot better and provide you with expert tips to avoid it.
Legal Methodology
A UK casino license implies more than meets the eye at first glance. As we have seen in this guide, a gambling platform must meet strict rules to obtain such certification and constantly enforce and apply them throughout its entire existence on the gambling market.
CasinoAlpha's legal experts have gathered the most reputable licensing authorities that tackle gambling in the UK, along with tips and advice on how a UK casino license is checked. To put all this information together, our team has resorted to official sources, such as the UKGC legal framework and to specialized studies in this domain with the purpose of creating an all-encompassing guide that will further on come in handy for both new and professional players.
Why do we only value tested and verified information?
As gamblers ourselves, we understand that any casino rule can affect the player's experience tremendously, with severe repercussions on his invested amount.
Your safety is our primary objective, and, thus, we are extremely vigilant when we test a new online casino to make sure it meets our standards. Our review process is based upon a series of verifications made on different devices that give us an extensive perspective on the respective casinos to be later on added to our database.
Through our guide, we strive to enlarge your casino knowledge and help you make better gambling choices!
References