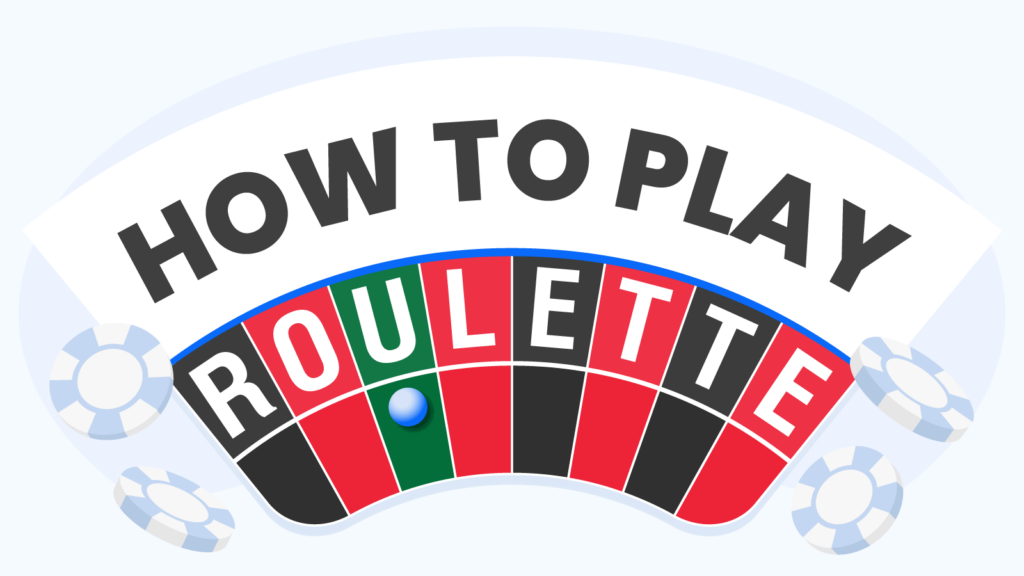 How to Play Roulette | Learn the Roulette Rules in 15 Minutes
Many articles overpromise Roulette wins but under-deliver true facts to beginners. CasinoAlpha's guide will deliver Roulette rules, useful even if you've never played before! Learn how to play the famous casino game from experts in under 15 minutes.
5 Basic Roulette Rules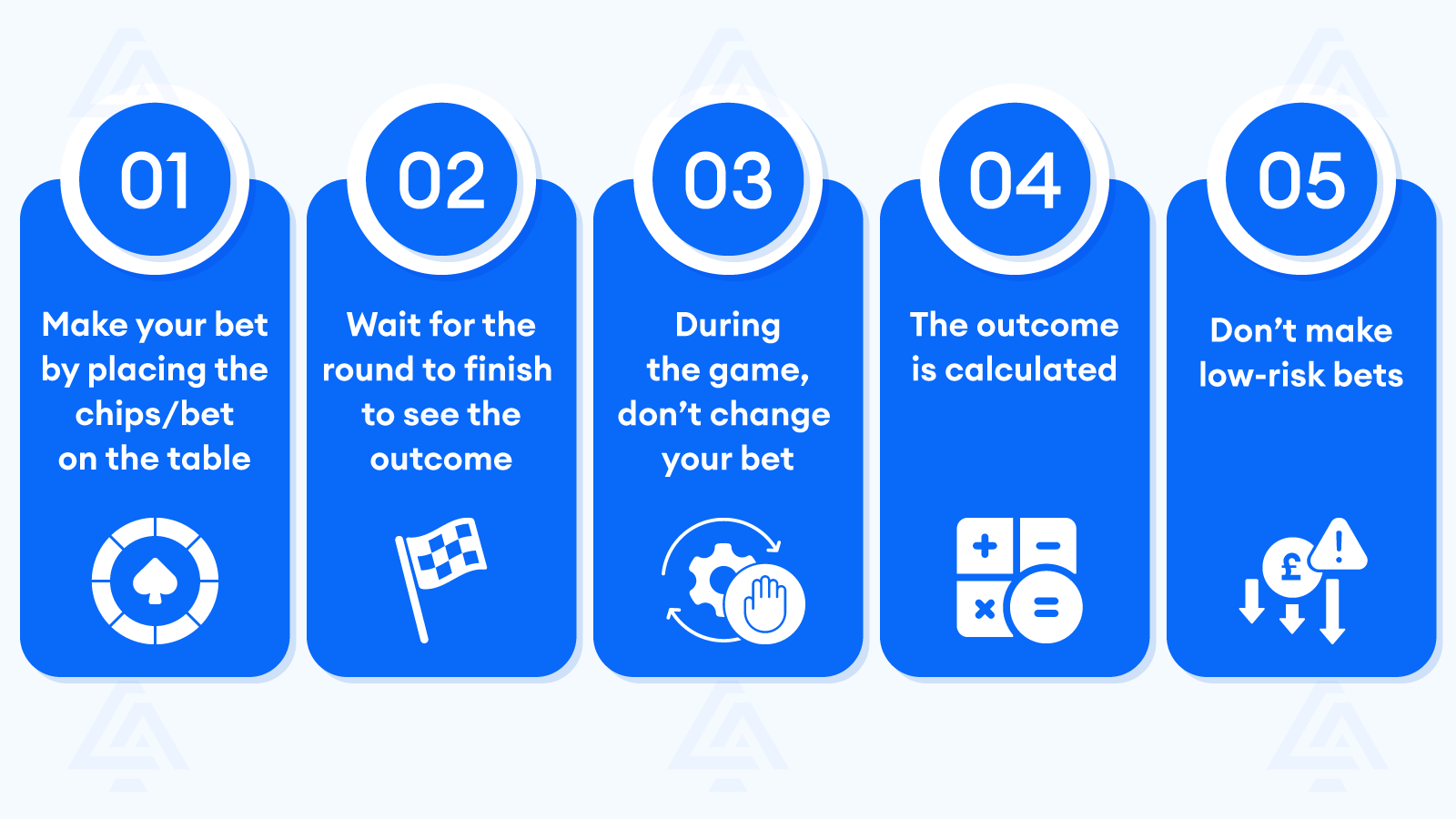 Learning how to play Roulette must start with the base rules. Knowing these, you'll get to stay in the game and end when you decide to terminate your sessions.
How to play Roulette (Video Tutorial)
Step 1 – Make your bet by placing the chips/bet on the table
Gambling involves staking funds regarding the outcome you think is next.
Your initial goal is to guess the right number/colour/bunch that will be the round outcome; your choice represents the patch on the green table that you place your funds on.
Important
Roulette websites always impose minimum and maximum allowed bets for each game they host. If you go under or over, you might lose your place at the table or, worse, get your account suspended.
Suppose you're a new player, with or without experience in other casino games. In that case, your bets must be low-valued to keep your budget as safe as possible.
Step 2 – Wait for the round to finish to see the outcome
The dealer/the game software will throw the ball (which resembles a marble) onto the Roulette wheel. It will land on a number with one of the designated colours, red or black.
At this moment, you just have to wait and see how that ends.
Tips
Suppose you are in the process of playing while simultaneously wagering a casino bonus. In that case, you should always stick to the rules defined in the Bonus Terms. Otherwise, you will risk losing your bonus altogether.
Step 3 – During the game, don't change your bet
This is a crucial rule that has serious consequences if broken!
Once you have decided on the real-money amount you desire to bet, do not move your chips off the table spot you've chosen and don't change the sum.
Remember this if you're playing at a physical casino!
Some establishments don't allow players to leave the table when a round is in progress. That will disqualify you.
Step 4 – The outcome is calculated
Each possible result will trigger a series of events that will show you if you've won or lost.
How does that work?
Depending on the betting/casino limits, the bets the players have made, and where the ball landed, the table pot will be given to the winner(s).
To better understand how Roulette outcomes work, you need to go deeper than Roulette rules; you need to learn some details which we now provide.
Learning first-hand tested strategies can be a great way to maximise your winning chances.
Over time, several professional players have developed thoroughly researched Roulette playing strategies so players can get better winning chances. The Romanosky strategy is one of the easiest playing systems you can try out as a beginner. For more advanced players, the Martingale strategy could work miracles.
The Roulette game rules are based on the Roulette wheel
Unless you are familiar with the wheel and the table attached to it, your bets may be uncertain.
Luckily, CasinoAlpha has a Roulette board guide that will give you insights on how everything works. Learn the basics by consulting our source.
What are your odds of winning?
There's no definitive answer. Many factors change on a case-by-case basis.
However, your biggest chance at grasping your best game odds is by using the knowledge we have shared in our analysis on what are the odds in Roulette. There, our game experts with a mathematical background do a deep dive into the odds and formulas that work when gamblers play Roulette.
Step 5 – Don't make low-risk bets: Bonus step
Low-risk bets are unallowed by the standard Roulette rules since it is considered "Irregular Play". They include:
Betting on both the red sqaure and the black sqaure at the same time;

Staking small amounts on multiple slots;

Cancelling bets in-game;

And others.
Important
Online casinos and land-based ones have different regulations that define strategies that they ban. Always take your time to read what not to do before you play, depending on your situation.
If you disobey the rules, you can either be banned or lose the funds given to you.
Following CasinoAlpha's advice will keep you away from such problems. Our texts are heavily researched and crafted by genuine gamblers, so we know what scenarios might creep up on you and how to avoid them.
Recommendation
Players who are just starting to play should avoid complicated bets/betting strategies since that may entail risks for their budget.
Rules change by the game type!
Smart gamblers should know that Roulette rules slightly change according to the game subtype they're playing.
For starters, remember that there are three main types: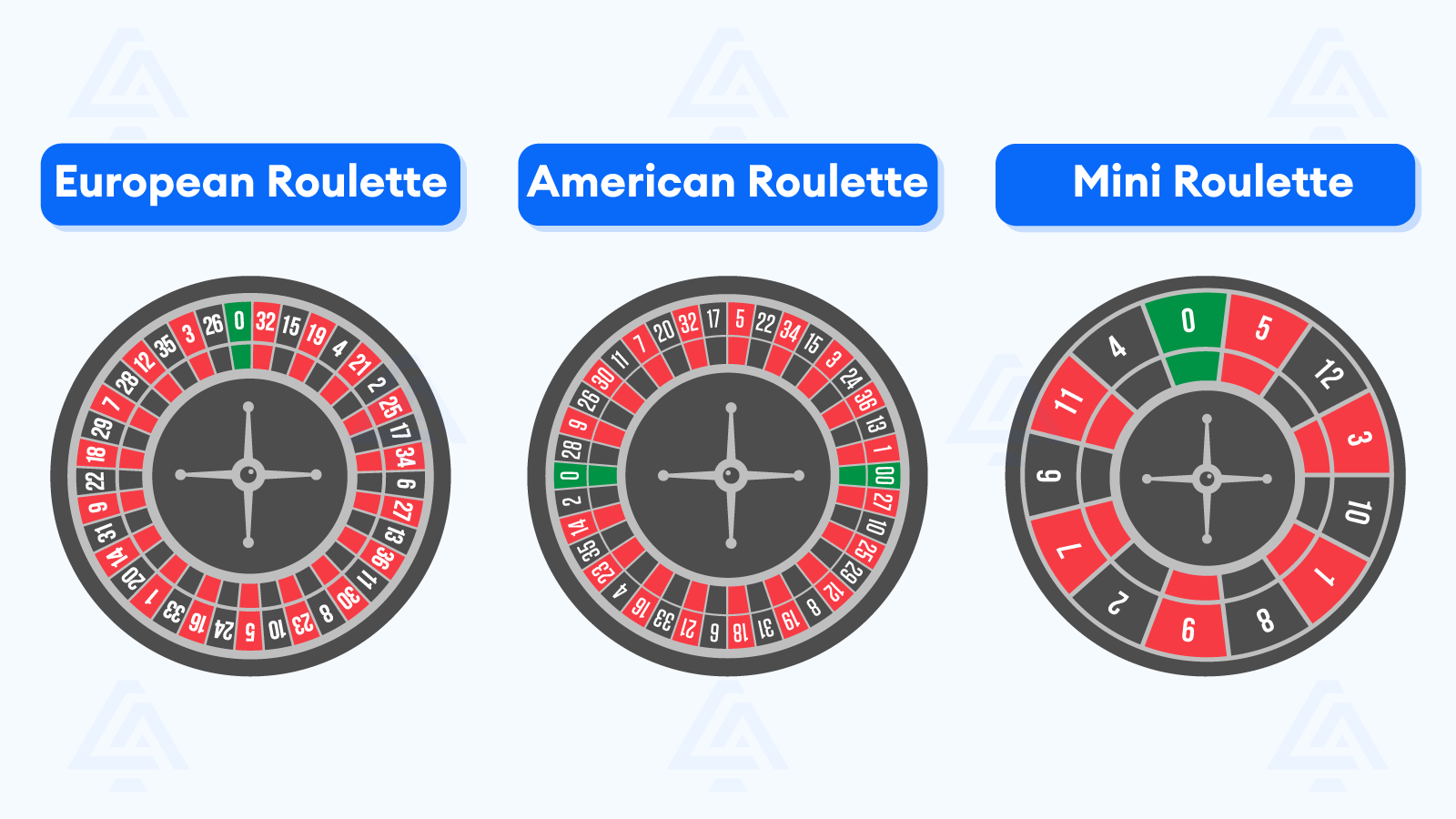 European;

American;

Mini.
This guide would not be complete without knowing the essentials for each one. Without going too deep into it, here's our top advice!
Pick your roulette casino wisely
Considering house edge, the European variant is the most profitable, so we advise revisiting our European roulette UK casinos list. Pick a trusted operator that meets your roulette player needs!
American Roulette: Stay away from myths!
We've been in casinos long enough to know that some players choose the numbers after their lucky numbers, like birthdays, anniversaries, important events, etc.
Myth busted!
There is no logic that your "lucky numbers" will be the ones that the ball lands on! Mathematically speaking, no numbers are "favourites".
European Roulette: 2 fundamental rules
If you're unsure how to identify what you're playing, look for the wheel with numbers from 1 to 36 and one green square with the "0".
Done with that? Great! Don't forget about:
The "En Prison" rule
This stipulates that you can recuperate your stakes if the ball falls on "0" if your initial bet was:
High-low numbers;

Even-odd;

Red-black.
What does "en prison" translate to?
In French, it means "in prison", which means that your funds are locked on the table until the next round. To showcase this, the Dealer or the automatic game will move your stakes on a particular marker on the table until the ball is thrown again.
The "La Partage" rule
A similar move is represented in the case the ball lands on Zero, and you have just engaged in an Even Bet. That sum is split in half, and one side is returned to your funds while the other moves to the casino.
Usually, it is an automatic movement that the Dealer or the game software performs.
Fact
You are likely to encounter cases where this rule applies in French Roulette. A subtype with an identical wheel to the European version of the game that has more favourable odds on the player's part.
The advantage is here is that a part of your losses is given back to you, ultimately decreasing The House Edge.
Preparations before playing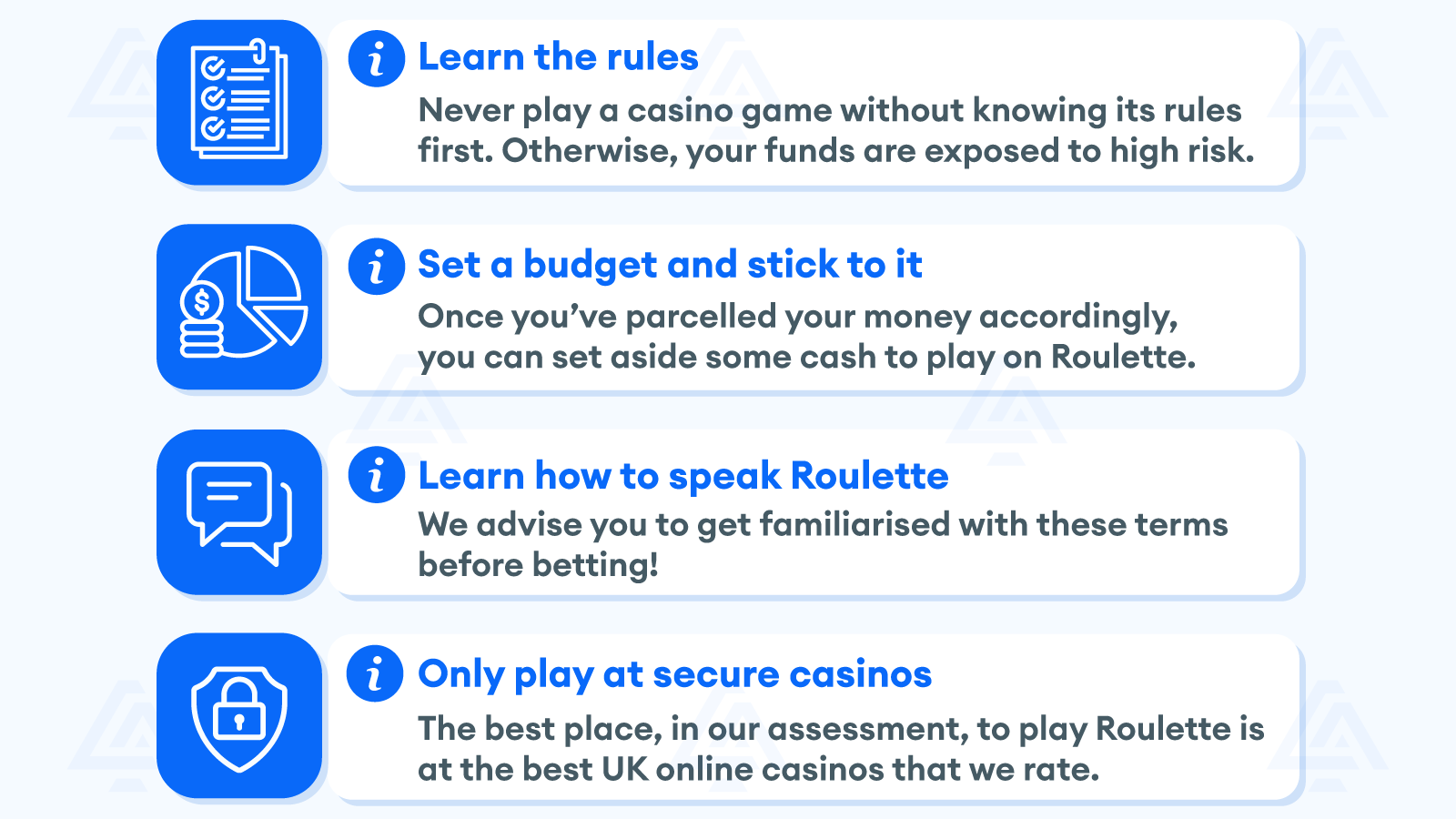 As gamblers of several years, we know that knowing the Roulette rules and possible outcomes is not enough.
Thus, we have prepared 4 things to consider and complete before you sit down and stake your funds.
Tips
All the information in this section is needed for a safe time at the table. Please take into account the pieces of advice we've prepared and stay away from rookie mistakes.
Learn the rules!
If you've read this far, then you're all done with this first step. CasinoAlpha's authors are gamblers, and they've created a short guidebook based on authentic experiences in land-based and online casinos.
There are also many roulette strategy you may encounter, for example the d'Alembert system. We want you to be an informed United Kingdom gambler. Only then can you become confident enough in making gambling decisions that protect your health and respect your budgeting needs.
Be aware
Never play a casino game without knowing its rules first. Otherwise, your funds are exposed to high risk. You must also read the casino-specific rules defined in the Terms and Conditions when it comes to online gambling.
Now that we've covered that let's move on to your casino wallet!
Set a budget and stick to it!
Your casino wallet is the dedicated amount of money you set aside for your bets. Calculating how much you can afford is an essential step. And sticking to your plan is not easy, but it becomes a habit through exercise and effort.
Don't worry! CasinoAlpha's team is here to help you go through the tough Roullete secrets through free-to-access articles!
Before playing and after learning the Roulette rules, you need to take time and calculate your budget for a specific session or a specific timeframe (like a day, a week, or a month).
Important
You can only correctly split a part of your personal funds and keep some for gambling after you've set aside funds for house spending, persona spending, bills, insurance, investments, etc.!
Once you've parcelled your money accordingly, you can set aside some cash to play on Roulette. You then need to think about how much you'd like to spend and, no matter the number of wins or losses, not spend any pound over what you decided initially.
So, the bottom line here is to know before sitting down at the table how much you want to stake and walk away immediately after you've reached that limit.
Learn how to speak Roulette
Every casino game, especially the ones with such a long history, have their own slang.
We advise you to get familiarised with these terms before betting!
CasinoAlpha's authors worked together to bring you a dictionary of basic terms.
Rouge
Within the Roulette rules, "Rouge" represents the colour red on the wheel and all the numbers included in that bunch.
Noir
"Noir" options or numbers on the wheel mean all the black slots.
Fun fact
These are French designations of colours. They stuck to punters' slang because this casino game has French origins.
Pair
If you ever heard this said during a game, know that it means any even numbers.
Impair
"Impair" in Roulette refers to any odd number, combination, or the whole odd sequence.
Manque
This means that the ball landed on a value that is smaller than 18.
Passe
When you hear this, it means that the ball landed on numbers higher than 18.
A little language history lesson
Manque means "failed", and Passe means "passed/successful", so these are nicknames for the situations where the ball got under or over the "18" space.
There are slang words for the bets you make within the Roulette rules too!
Premier douzaine
This is when you make a bet on an option from the 1-to-12 sequence.
Moyenne douzaine
This is used to mark bets on middle sequence numbers, which go from 13 to 24.
Dernier douzaine
The term designated bets made on one of the "last" sequences of numbers, namely 25 to 36.
Colonne
This term means that some player in the game has bet on an entire column of numbers.
Tips
When you're playing at an online casino, inform yourself first if column bets are allowed. Some sites may consider that irregular play and penalise you by cancelling your bonus.
Recommendation
If you've read the whole mini-dictionary section, then you must be a new player. If that's the case, our professionals recommend you try minimum deposit casinos because they have a small buy-in, an advantage for your budget.
Only play at secure casinos!
No matter how well educated you are in how to play Roulette and Roulette rules, your safety is not guaranteed by just that.
CasinoAlpha brings you the only guaranteed solution!
The best place, in our assessment, to play Roulette is at the best UK online casinos that we rate.
Why?
We look into all the elements that affect your gameplay:
Licensing;

Security;

Wagering;

Rules;

Payouts;

The usefulness of live chat.
Important
On CasinoAlpha, United Kingdom gamblers will see casinos checked and vetted by the United Kingdom Gambling Commission. It is the leading authority that allows online casinos to operate in the UK at the highest standards.