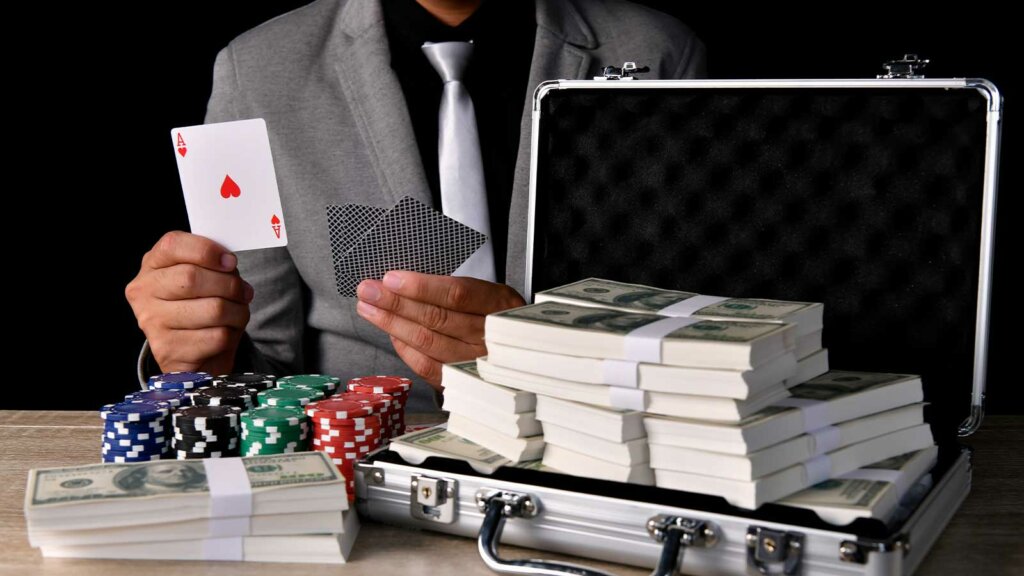 Who Are The Richest Owners in the Gambling Industry?
Johann Graf went from living without running water to owning a billion dollar gambling company, and he's not the only one.
From ice cream sellers to billionaires who took over the family business, we gathered the most compelling success stories in the casino industry right here!
Ultimate List of the Richest Owners in the Gambling Industry
| Rank | Name | Age | Net Worth |
| --- | --- | --- | --- |
| #1 | Lui Che Woo | 93 | $12.1 Billion |
| #2 | Tilman Fertitta | 65 | $6 Billion |
| #3 | Johann Graf | 75 | $4.5 Billion |
| #4 | John Paulson | 66 | $4 Billion |
| #5 | Steve Wynn | 80 | $3.3 Billion |
| #6 | Lorenzo Fertitta | 54 | $2.5 Billion |
| #7 | Phil Ruffin | 87 | $1.9 Billion |
Disclaimer
Our writers have gathered the following data from credible sources like Forbes and Bloomberg, but the information presented may suffer errors due to the oscillating nature of wealth.
Please take every piece of information below with a grain of salt. Further research is recommended.
Lui Che Woo: From Peanut Seller to Billionaire Tycoon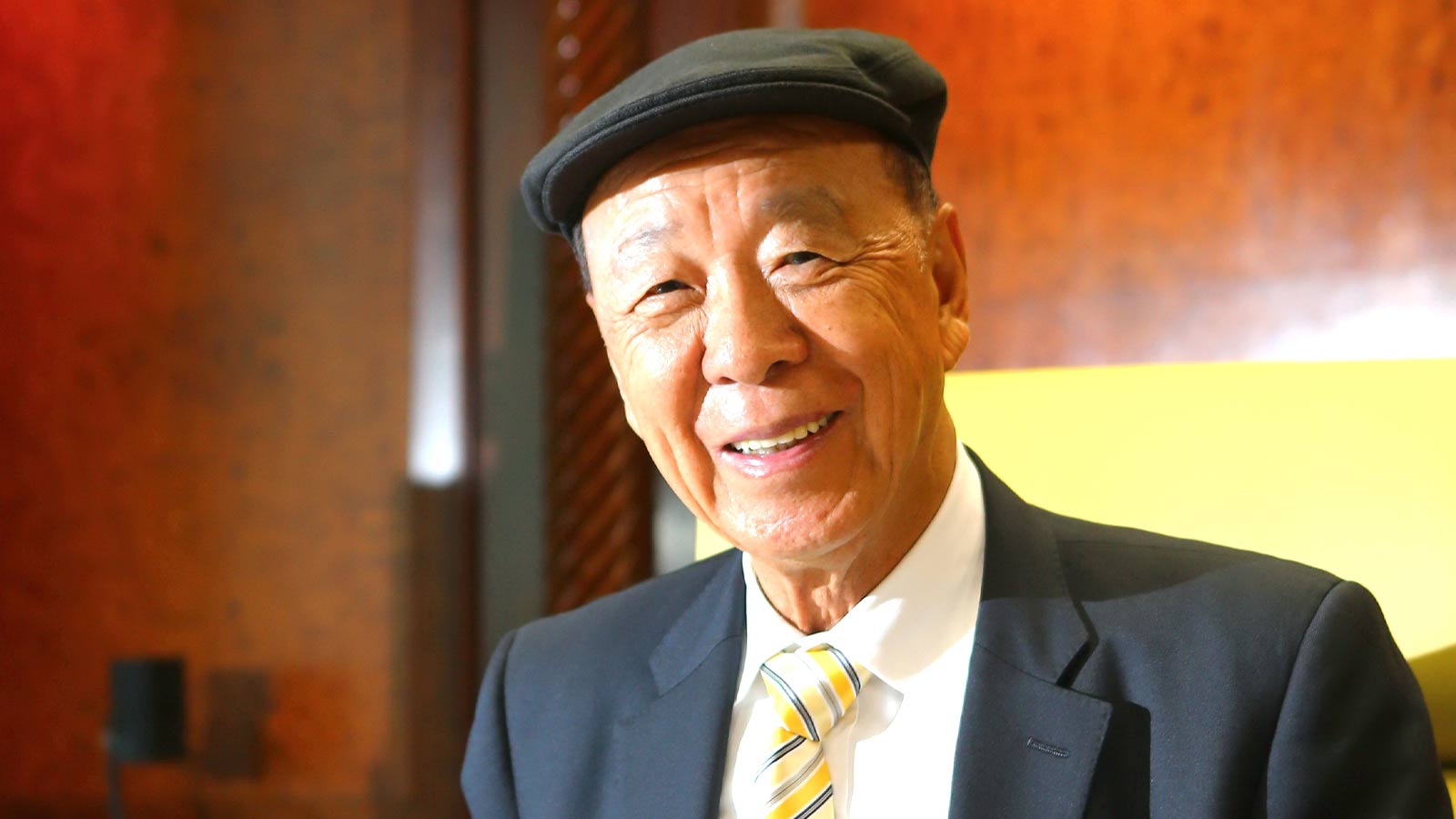 | Personal Information | Data |
| --- | --- |
| Date of Birth | 08.09.1929 |
| Place of Birth | Jiangmen, China |
| Company owned | Galaxy Entertainment Group & K. Wah International Holdings Ltd |
Considering mogul Lui Che Woo has entered the tenth decade of his life, he had enough time to accumulate a fortune amounting to over $12 billion.
The Hong Kong businessman made the first million in the gravel business back in the 1950s.
Woo had a knack for recognising opportunities and took advantage of the property development happening all over Hong Kong after the war.
How did he do it?
Supplying gravel to construction sites turned out to be a lucrative endeavour

He later expanded by new ventures in property development and the hospitality industry

Woo took an interest in gambling at age 73 when he made a foray onto the Macau casino scene in 2002

Since then, his casino portfolio has been continually growing, making Woo one of the richest casino owners
Owning an Asteroid
In 1995, the Purple Mountain Observatory of the Chinese Academy of Sciences discovered an asteroid, numbered 5538, and named it after the Hong Kong businessman – "Lui Che Woo Star".
Tilman Fertitta: High-School Stock Trader Turned Billionaire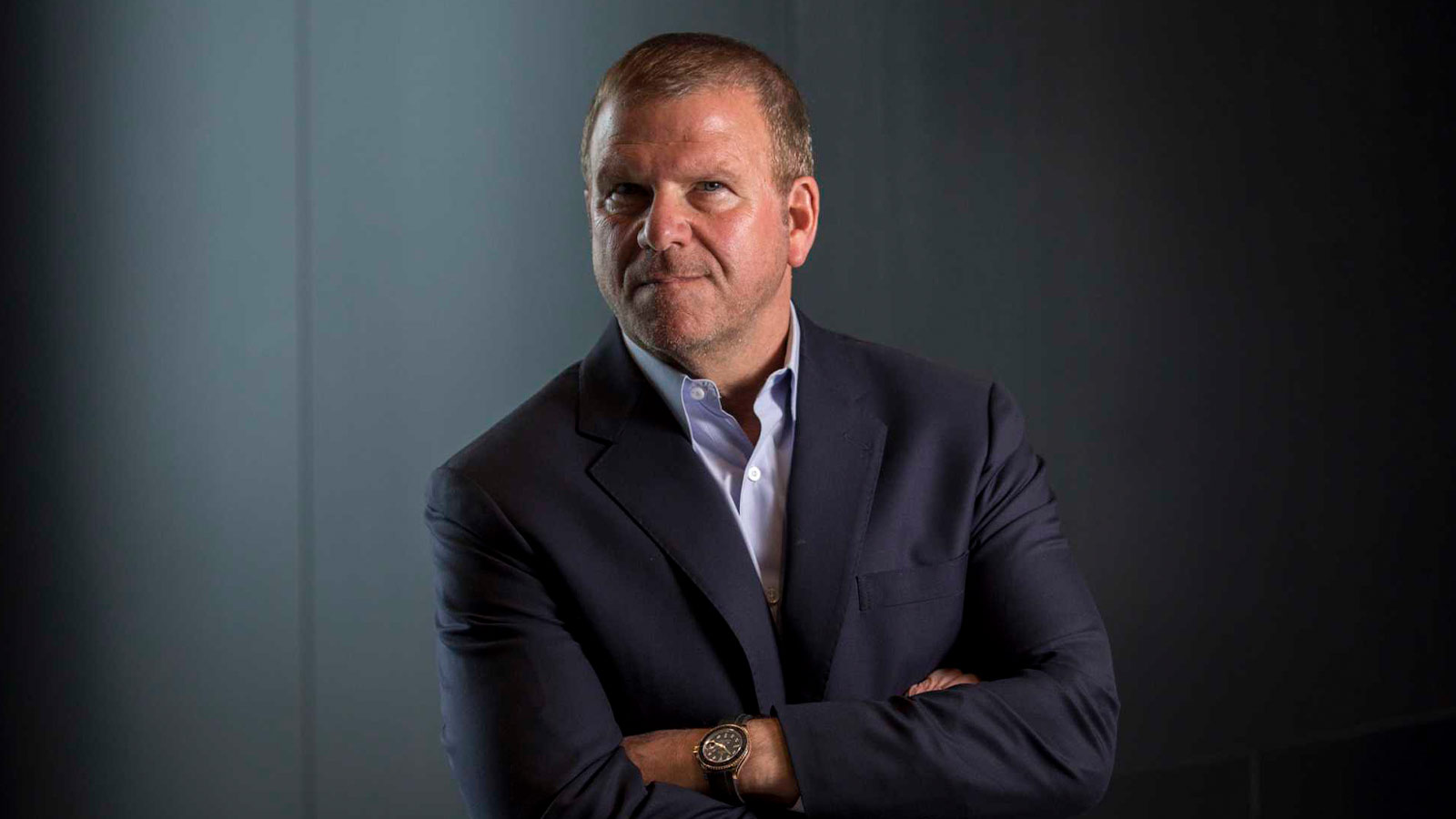 | Personal Information | Data |
| --- | --- |
| Date of Birth | 25.06.1957 |
| Place of Birth | Galveston, Texas, U.S. |
| Company owned | Landry's, Inc. |
Fertitta's first job as a teenager was peeling shrimp in the family restaurant in Galveston

Looking at his resume half a century later, it's clear the kitchen work was only temporary, but Tilman retained his interest in the restaurant business

The initial capital in Tilman's portfolio was generated from property developments in the 1980s
Casino Development
The funds were invested in the Key Largo Hotel in Galveston and encouraged Tilman to partner with restaurant chain Landry's.
But what tipped the scale of his bank account was the acquisition of the Golden Nugget Casinos in 2005.
Since then
Landry's has acquired casinos in Atlantic City, Louisiana, New Jersey, and Mississippi. He purchased the Atlantic City casino in 2011 from Trump Entertainment Resorts.
Johann Graf: Former Butcher Now Worth $4.6 Billion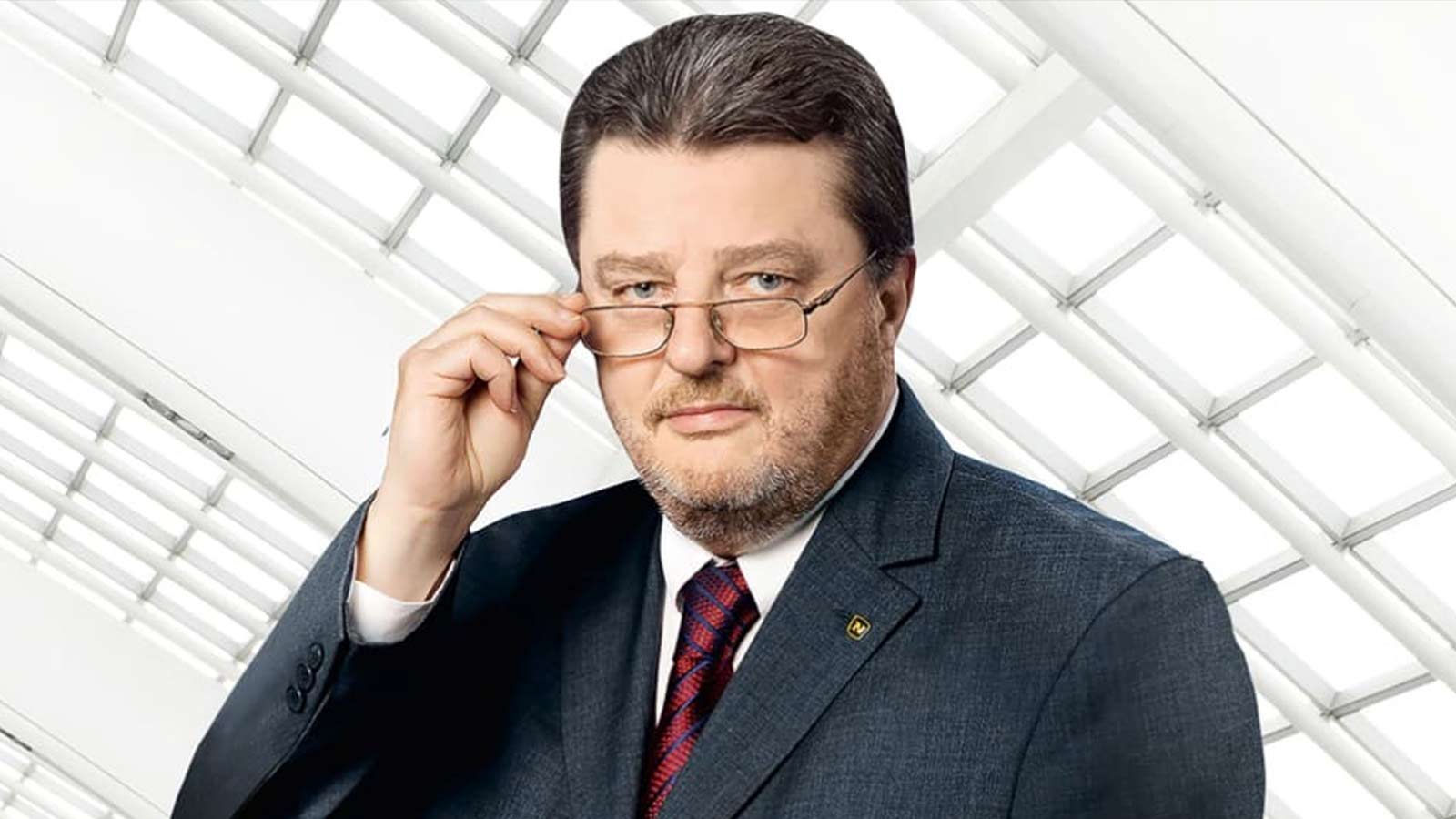 Source: gambletroll.com
| Personal Information | Data |
| --- | --- |
| Date of Birth | 03.01.1947 |
| Place of Birth | Vienna, Austria |
| Company owned | Novomatic |
While most billionaire casino owners dabble in other ventures, Johann Graf made his fortune exclusively in the gambling industry

Graf's parents were hoping their son would inherit the family butcher shop, but Johann had other ideas

It became apparent that he had a nose for a good deal after purchasing a car on credit, and selling it for a profit via a newspaper ad
A True Entrepreneur
The scheme motivated Graf to expand his business horizons by importing pinball machines.
After short employment as a salesman for a British slot manufacturer, Johann decided to go solo and founded Novoamtic.
Appreciating the value of innovation, Garf created a company that revolutionised the industry.
John Paulson: Son of WWII Veteran Becomes Self-Made Billionaire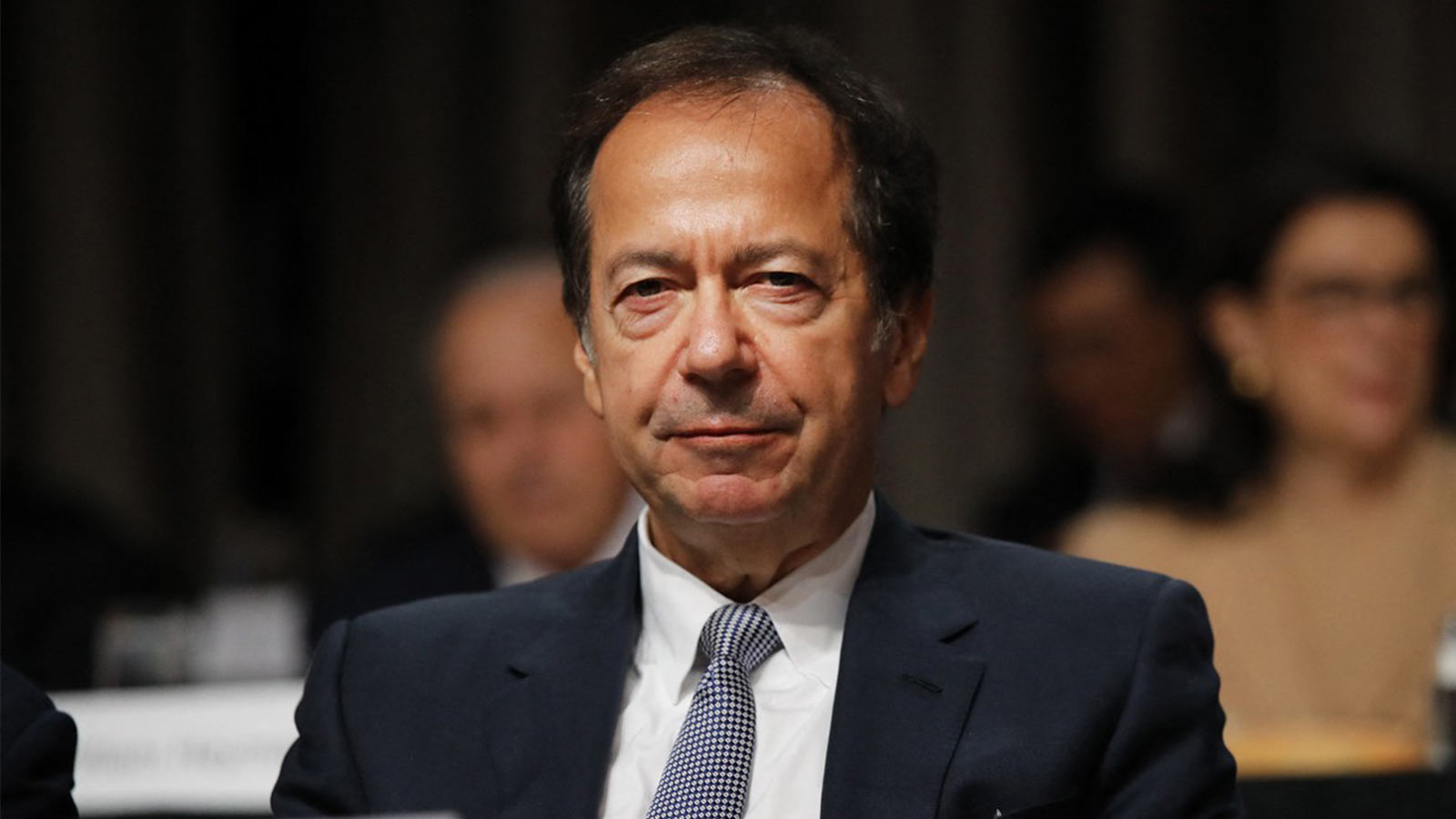 | Personal Information | Data |
| --- | --- |
| Date of Birth | 14.12.1955 |
| Place of Birth | New York, U.S. |
| Company owned | Paulson & Co |
The casino dealings can be described as a side hustle for hedge fund manager John Paulson

The New Yorker knows a good investment when he sees one, and the gambling assets have been a significant portion of the Paulson & Co investment portfolio
A Domination Game
MGM Mirage was the crown jewel among Paulson casino ventures.
But as a good businessman Paulson is sensing the pulse of the industry and is more aggressively developing iGaming operations.
He started offering sports betting in a more serious push to dominate the emerging market, with BetMGM acting as his Trojan horse.
Steve Wynn: From the Family's Bingo Parlour to Building Casinos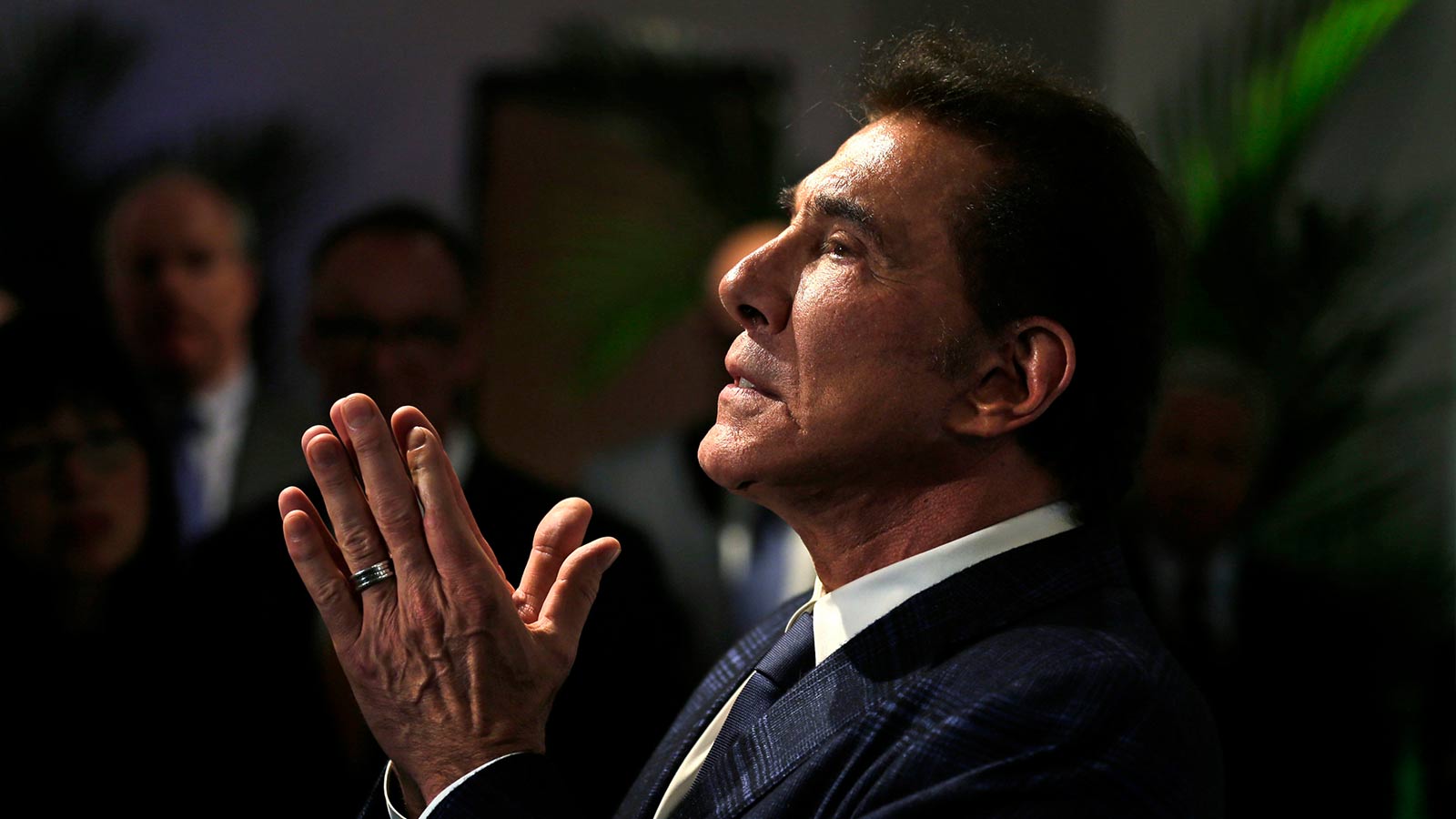 | Personal Information | Data |
| --- | --- |
| Date of Birth | 27.01.1942 |
| Place of Birth | New Haven, Connecticut, U.S. |
| Company owned | – |
Selling ice cream was Wynn's introduction to the entrepreneurial world at age 15

However, this was a small-time operation compared to his father's chain of bingo parlours

The family turned to the casino scene in 1967 by purchasing a stake in Frontier Hotel and Casino in Las Vegas

After Steve took over the family business, the expansion was rapid, starting with the controlling interest in the Golden Nugget Las Vegas acquired in 1981.
A Plethora of Casinos
Steve ended the 1980s with the opening of the Mirage in 1989.
A decade later, Wynn inaugurated the opulent Bellagio in 1998.
Although Las Vegas is the epicentre of Wynn's activities, the casino mogul expanded his reach into Macau and several other cities in the United States.
Fun Fact
The investments made him one of the richest casino owners in the world. Wynn spends a sizable chunk of cash as an avid collector of art and through his philanthropy.
Lorenzo Fertitta: Casino Owner Gets Rich after Buying the UFC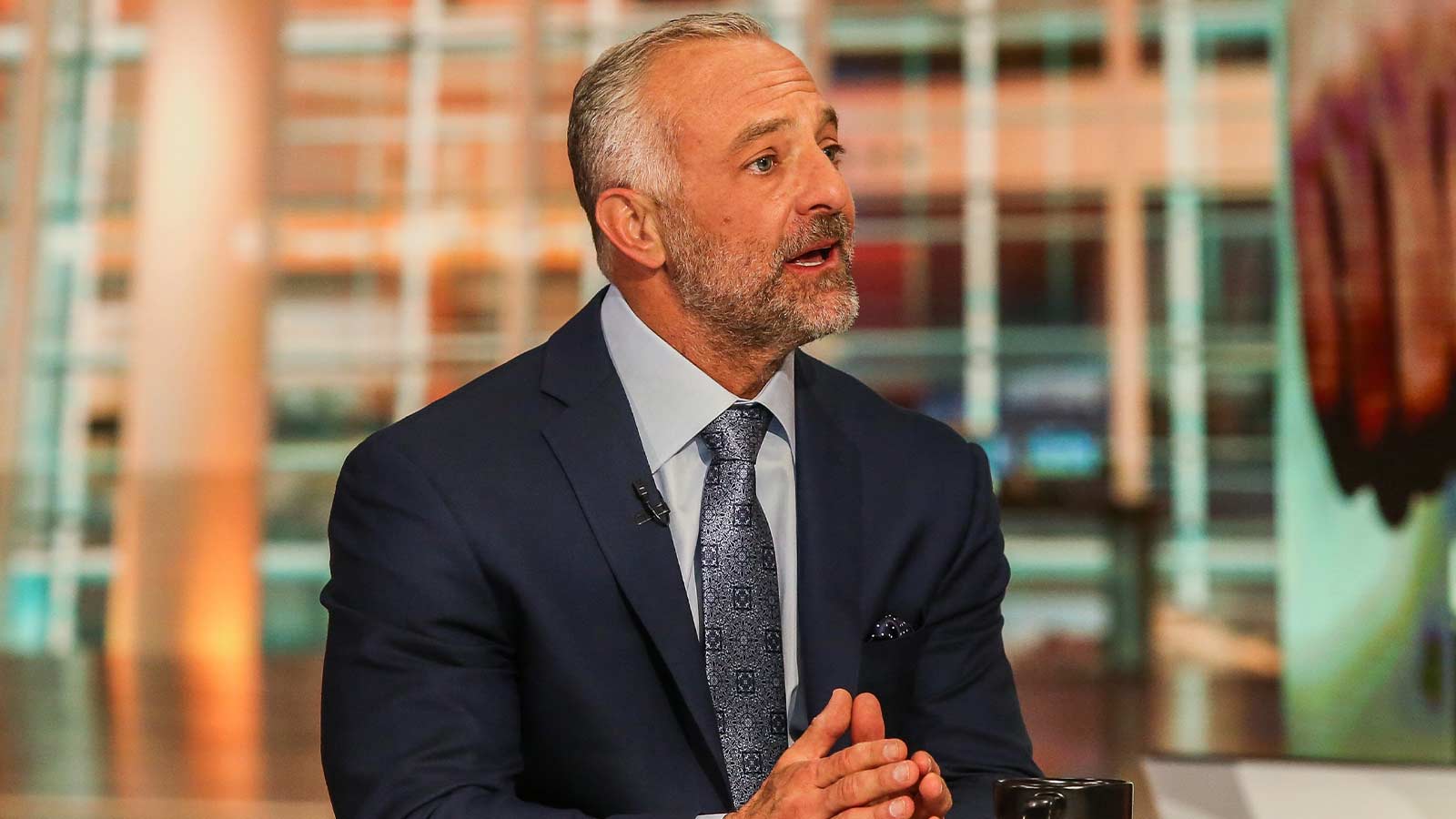 | Personal Information | Data |
| --- | --- |
| Date of Birth | 03.01.1968 |
| Place of Birth | Las Vegas, U.S. |
| Company owned | Red Rock Resorts Inc. |
The Las Vegas native was born into the casino business, which he and his brother Frank inherited from their father, Frank Senior

The Station Casinos were the home base, and Lorenzo's dad was open to the idea of his boys observing the management meetings and mastering the casino trade
When the Fog Lifted…
Lorenzo managed to reinvigorate the Station Casinos after a turbulent period in the first decade of the 21 century.
He even branched out into sports, acquiring the UFC organisation with his brother in 2001.
But the casino business is still Lorenzo's primary focus, making him one of the richest casino owners, with multiple venues throughout the United States.
Phil Ruffin: A Grocer's Son Is Now a Casino Owning Billionaire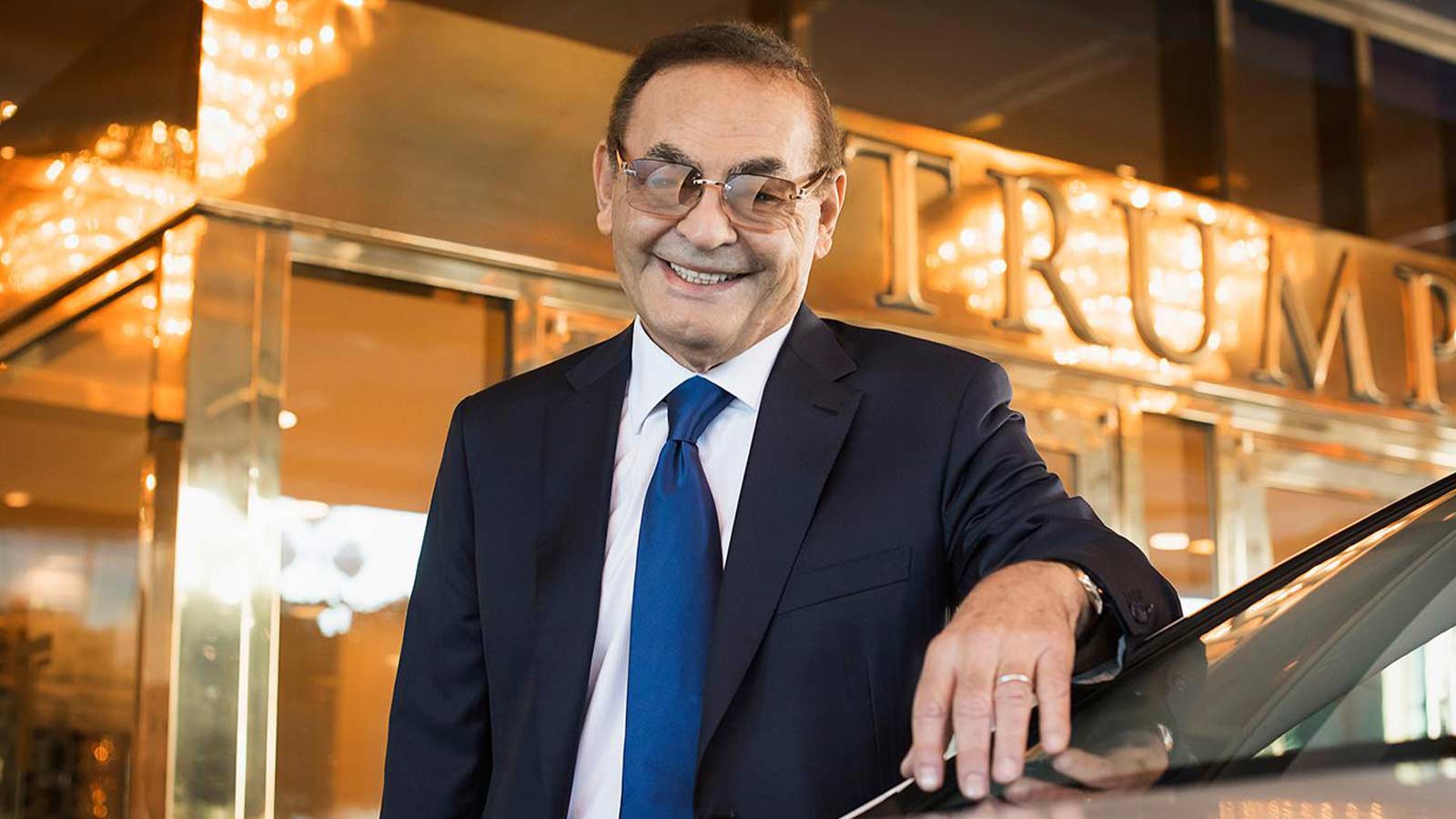 | Personal Information | Data |
| --- | --- |
| Date of Birth | 14.03.1935 |
| Place of Birth | Potter County, Texas, U.S. |
| Company owned | Treasure Island, LLC |
The business relationship with Donald Trump is not the defining factor in Phil Ruffins biography

Although the media likes to exploit that angle, Ruffin was a self-made man long before he got friendly with the former US president

Ruffin's business career started with owning a convenience store, after which he moved to gas stations in the 1970s

The proceeds from these enterprises were the starting capital for getting into the hotel business
A New Frontier
After opening the Marriott in Wichita, Kansas, Ruffin decided that Las Vegas needed his attention and bought the New Frontier casino.
The collection of casino holdings expanded with Treasure Island and Circus Circus.
At the peak
These casinos made Ruffin one of the richest casino owners, enabling him to buy Trump International Hotel Las Vegas, an imposing 622 feet building.
Female Billionaires in the Casino Industry
Denise Coates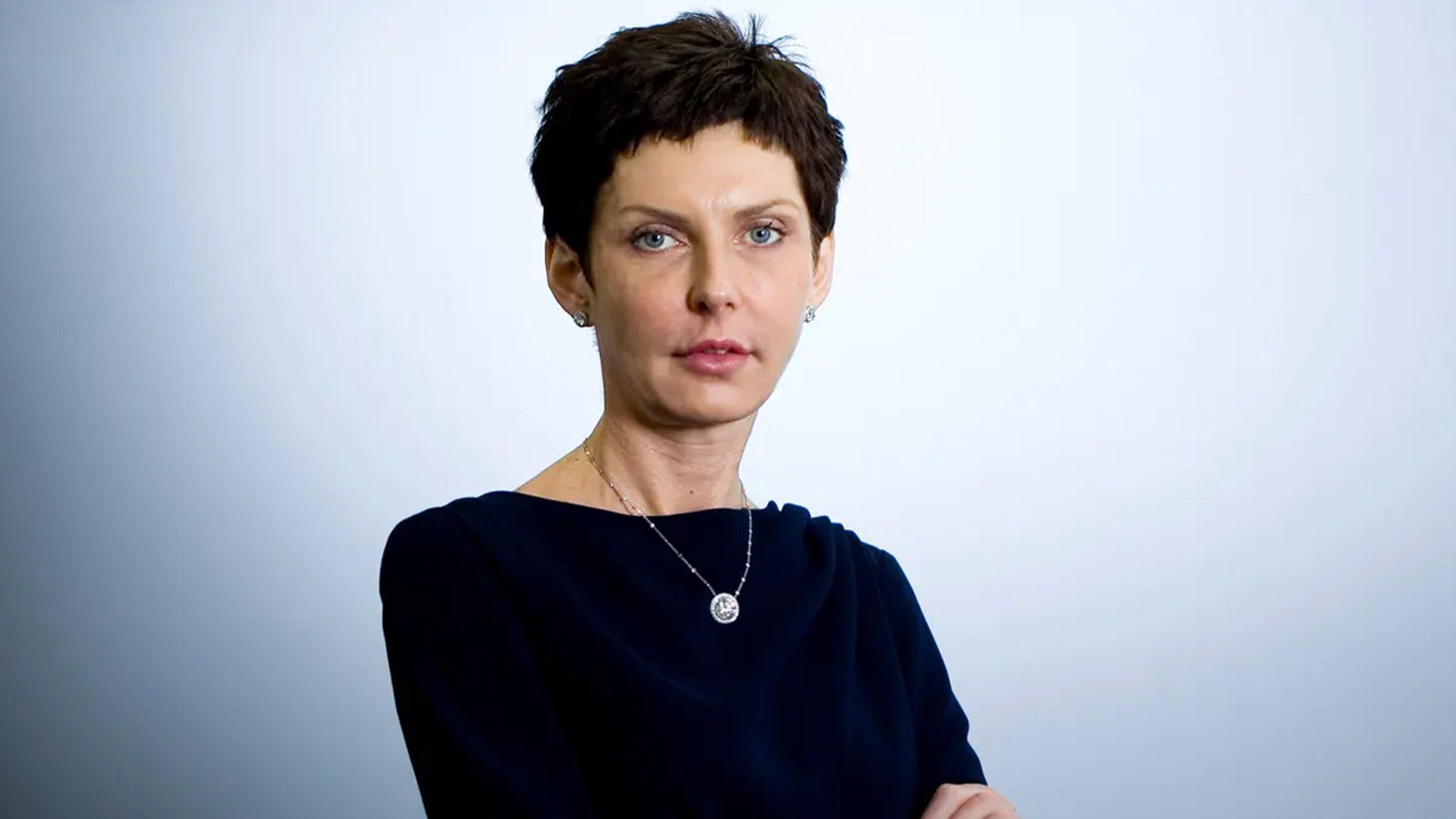 The Queen of online betting started her career as an accountant. The next step up the corporate ladder was a promotion to managing director of a small chain of betting shops.
However, she climbed up the ladder in her own way:
Named managing director at age 22
In 2012, Denise was appointed CBE at Buckingham Palace
Coates owns a 58.3% stake in Premier League team Stoke City
Inducted to the Sports Betting Hall of Fame
Historically Highest Paycheck
Coates became one of the UK's billionaires because of gambling.
But she bested most of her competitors after entering the history book in 2020 with the highest-ever recorded paycheck in the UK, amounting to £421 million.
Path to Success
Denise Coates was an aspiring businesswoman who saw an opportunity in the Internet revolution and bought the domain Bet365.com in 2000.
Currently, Coates's net worth is $4.6Billion, enough to rank as one of the richest owners in the gambling industry.
Pansy Ho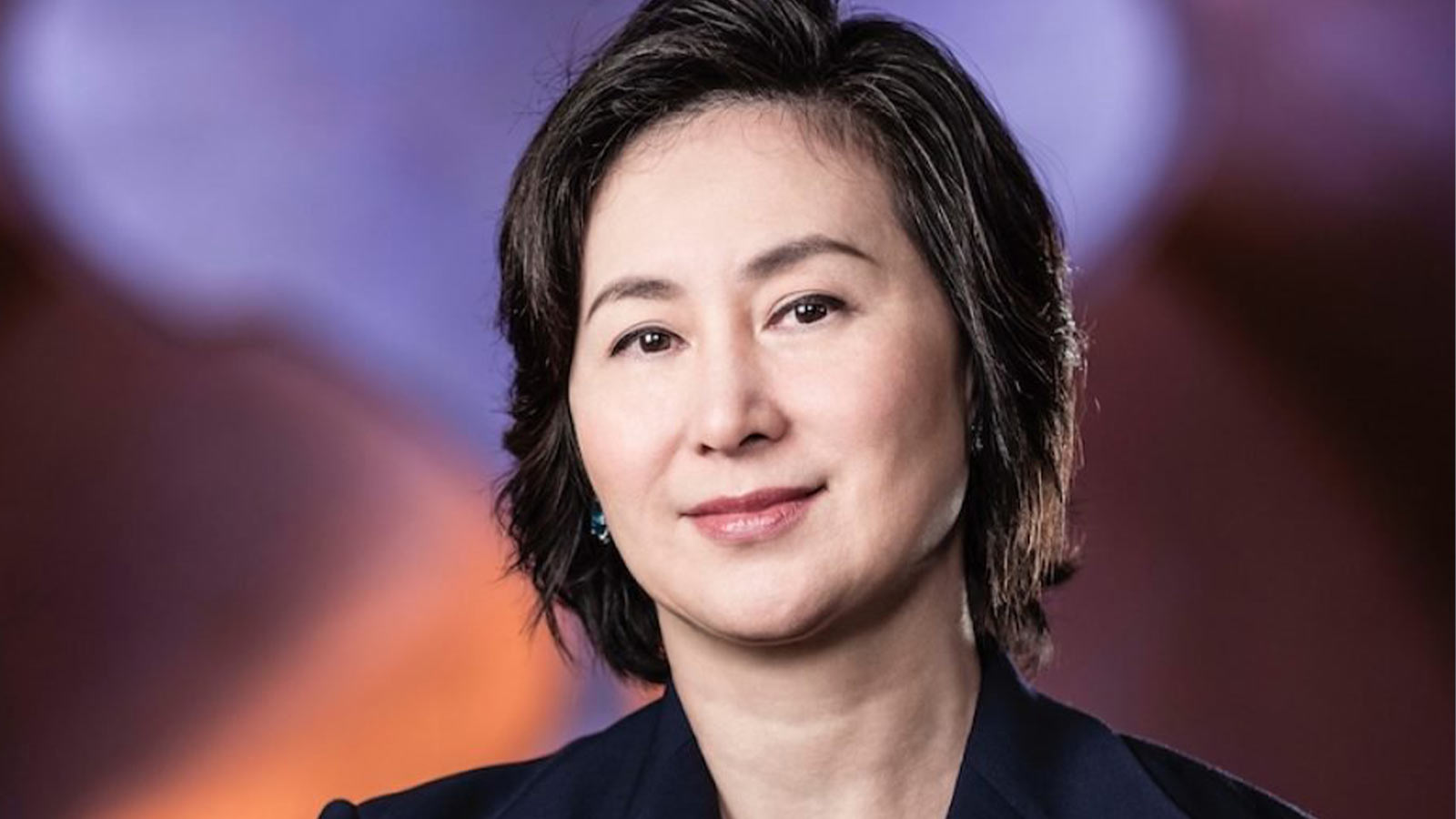 Shun Tak Holdings was the brainchild of Stanley Ho, who bestowed his Macau casino empire to his daughter Pansy Ho in 2020 after his passing.
The inheritance automatically made Pansy one of the richest casino owners, with a net worth of $3.1 Billion.
A brief career as an actress in 1981 with the TV series Breakthrough
Chinese Ambassador of the Louvre Museum
The second richest woman in Hong Kong
Elaine Wynn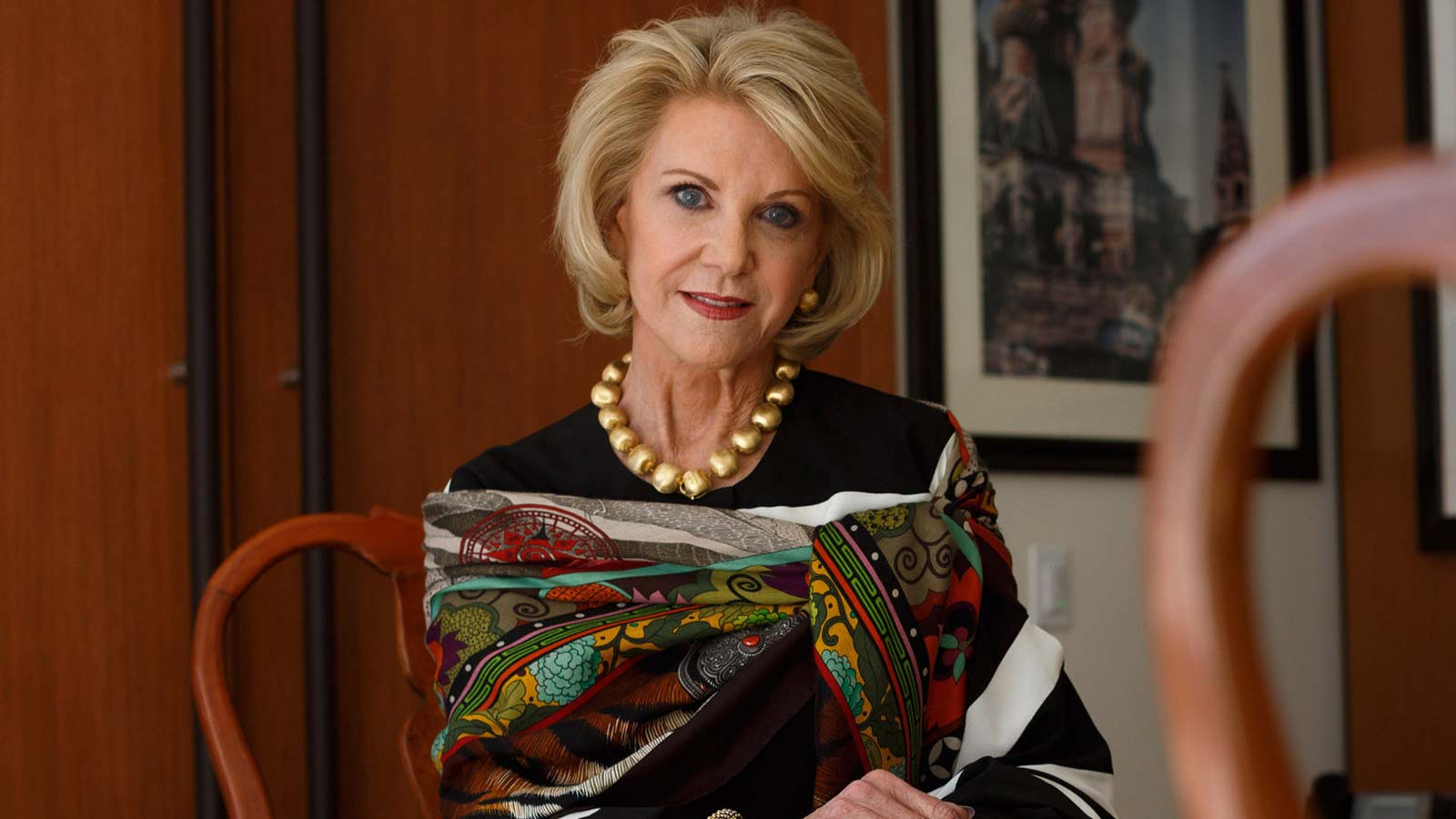 Behind every successful man there is a strong woman, and Elaine Wynn was not shy to share the spotlight with her former husband, Steve Wynn.
The couple co-founded Mirage Resorts and Wynn Resorts, netting her $1.7 Billion and the nickname "Queen of Las Vegas".
The largest shareholder in Wynn Resorts
Co-chairperson of the Los Angeles County Museum of Art
The annual dividend Elaine gets from her casinos amounts to $60 million
Billionaire Casino Owners: How Did They Get So Far?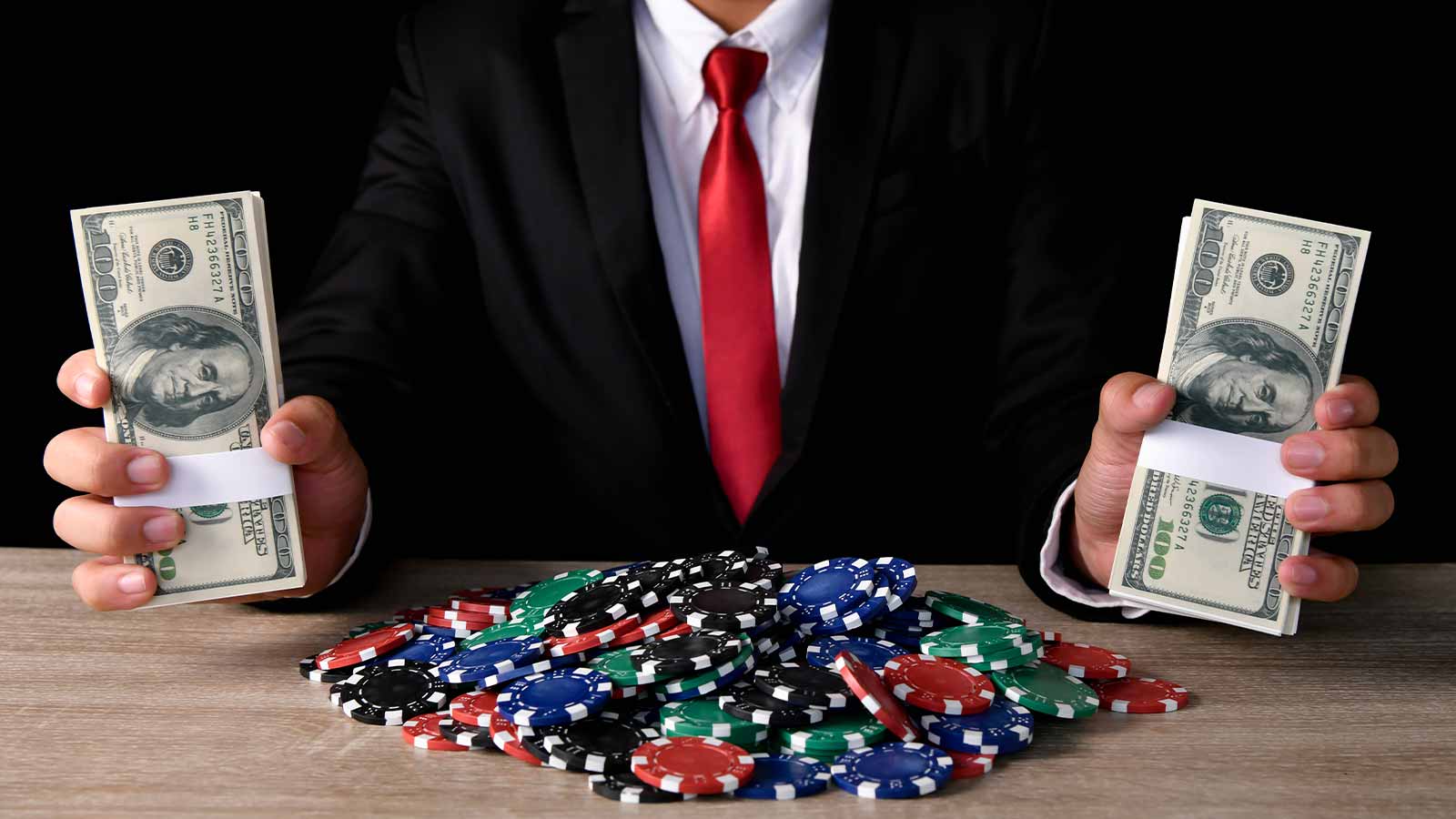 The richest casino owners rose to that status through inheritance, investing at the opportune moment, and wise management decisions.
Keen Sense of Business
The people that become billionaires from gambling are the owners of casinos, rarely players.
Most owners started their careers in other fields, but their entrepreneurial spirit enabled them to recognise the potential of merging the hospitality industry with the gambling industry.
Where others saw only obstacles, they saw opportunities.
Family Background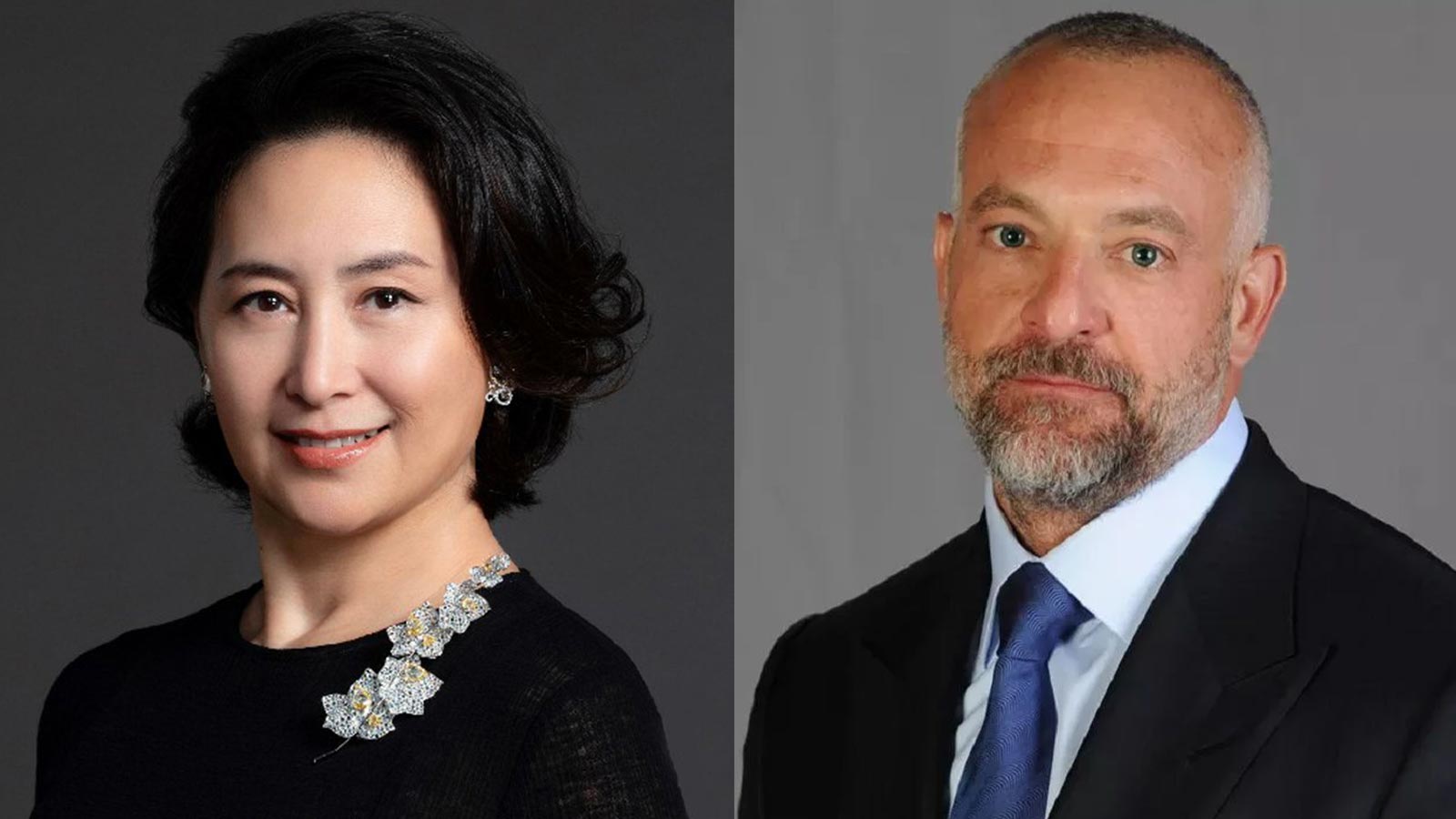 Some billionaire casino owners were fortunate enough that their parents set the foundation of the business, and they only needed to build up.
Pansy Ho and Lorenzo Fertitta are such examples.
Others inherited money that enabled them to invest in the casino industry.
However, most owners build their casinos from scratch into prosperous enterprises; names like Johann Graf and Phil Ruffin come to mind.
Pro Casino Players: Are There Any Gambling Billionaires?
| Rank | Name | Age | Preferred game/bet type | Net Worth |
| --- | --- | --- | --- | --- |
| #1 | Bill Benter | 65 | Blackjack and Horse Racing | $1 Billion |
| #2 | Edward Thorp | 90 | Blackjack | $800 Million |
| #3 | Andrew Black | 59 | Bridge | $670 Million |
Many Millionaires But Only One Gambling Billionaire
Dozens of players managed to become millionaires through playing in casinos, some even earning hundreds of millions.
However, billionaires from gambling are rare; only Bill Benter has passed the billionaire threshold.
Top Billionaires from Gambling: Their Success Stories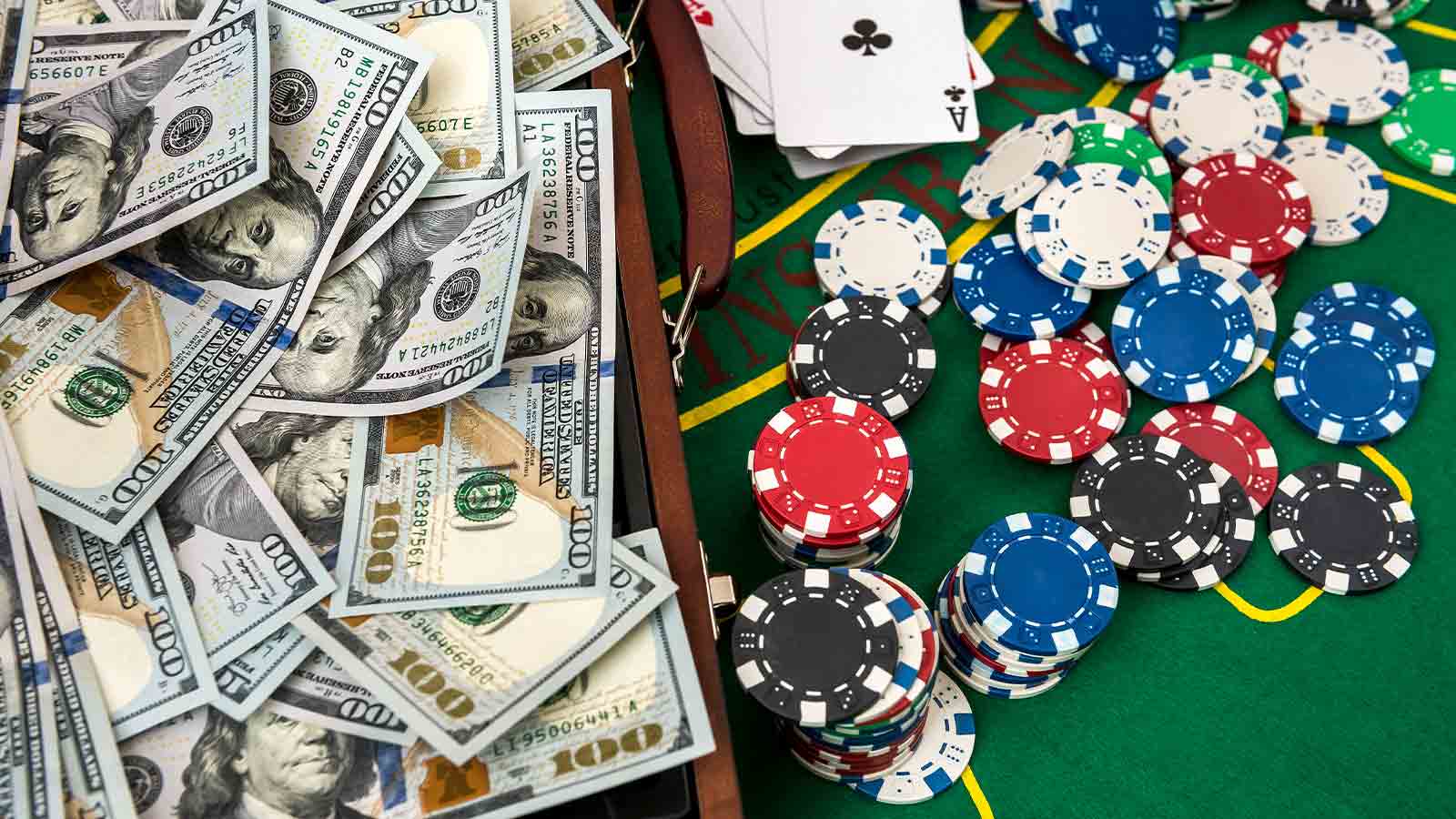 Casinos always win in the end, but some players have a talent for escaping the grasp of the house edge and winning more consistently.
Maybe even becoming billionaires from gambling.
We tracked down three of the financially most successful gamblers and revealed their stories.
Bill Benter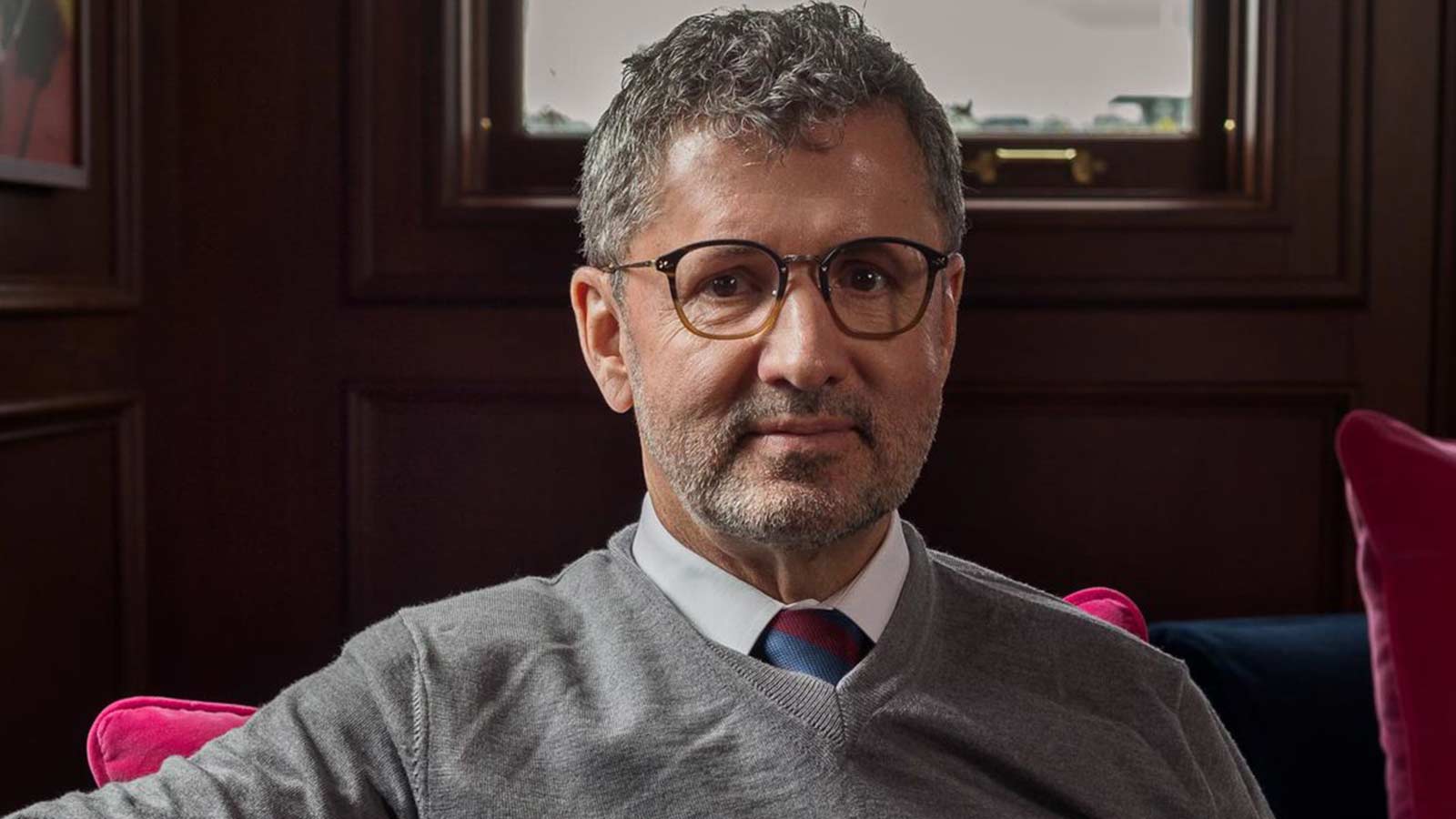 The proclivity for mathematics gave Bill Benter the edge on the casino floor in the 1970s.
Benter took a job in a 7-Eleven for $3 per hour to fund blackjack bets with his wages

It didn't take long for gambling venues on the Las Vegas strip to identify that capability by banning Benter from the casinos in the world's gambling capital

After the blackjack table became off-limits in Vegas, Bill moved to Atlantic City and started focusing on horse racing
Fun Fact
In 1984 Benter took his talent in Hong Kong and paved the road to a gambling career valued at a billion dollars.
Unstoppable Betting Model
The betting model that Benter developed earned him $3 million in the first season he tried it in 1990-'91.
And it progressively grew to $50 million in 1997, culminating with an estimated $100 million per season.
Edward Thorp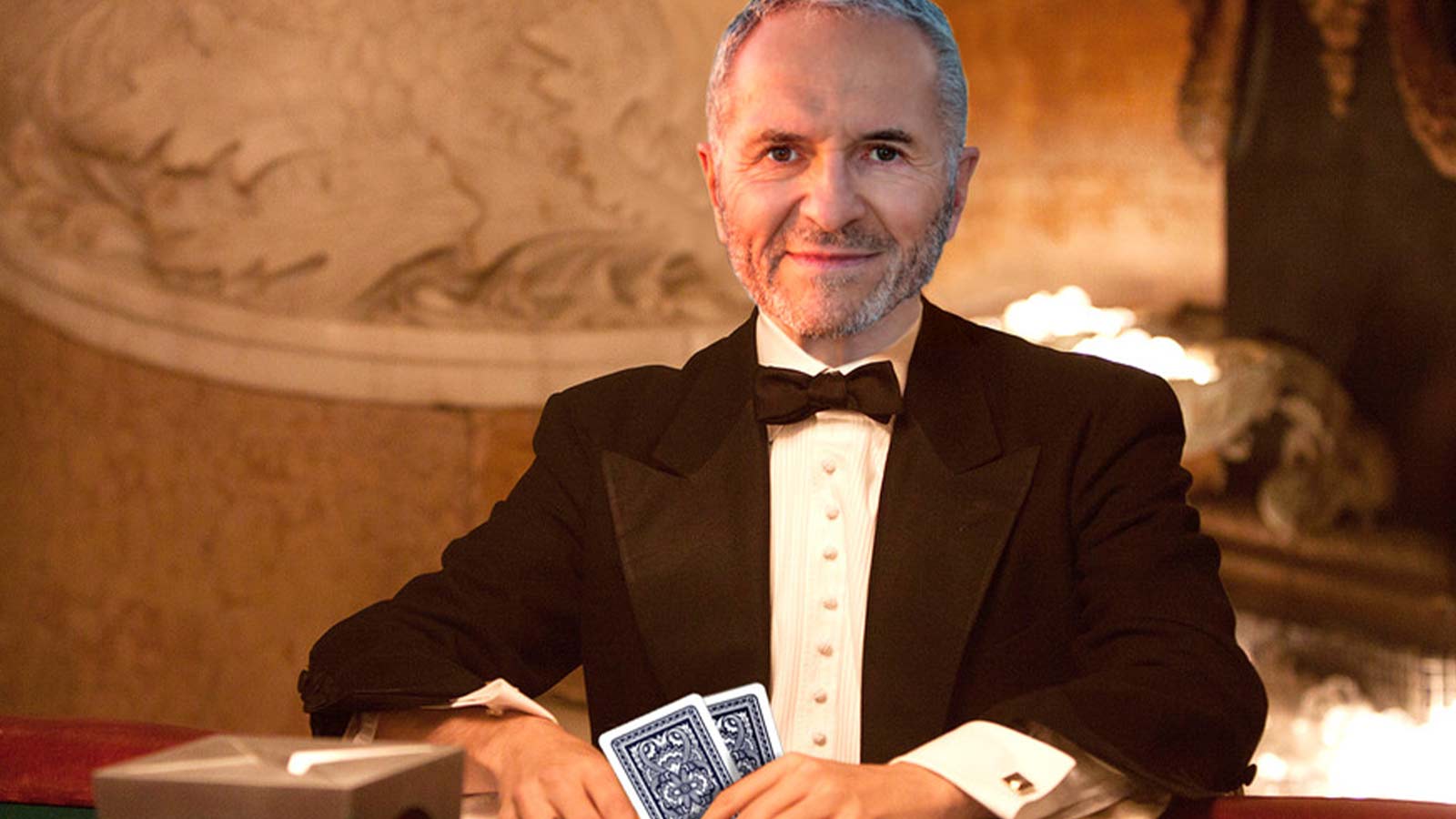 Edward Thorp is another mathematical prodigy who beat the casinos and outmanoeuvred the stock market

Before dabbling in gambling, Thorp had a prosperous career as a maths professor at a series of reputable Universities

Thorp's favourite hobby is Blackjack and Baccarat, enabling him to make a substantial fortune, estimated at $800 million

However, he has other ventures that boost his bank account
The Father of Card Counting
Thorp's bestselling book "Beat the Dealer" mathematically proved that players can overcome the house edge in blackjack with card counting.
Edwards's contribution to developing Blackjack got recognised with his induction into the Blackjack Hall of Fame.
Andrew Black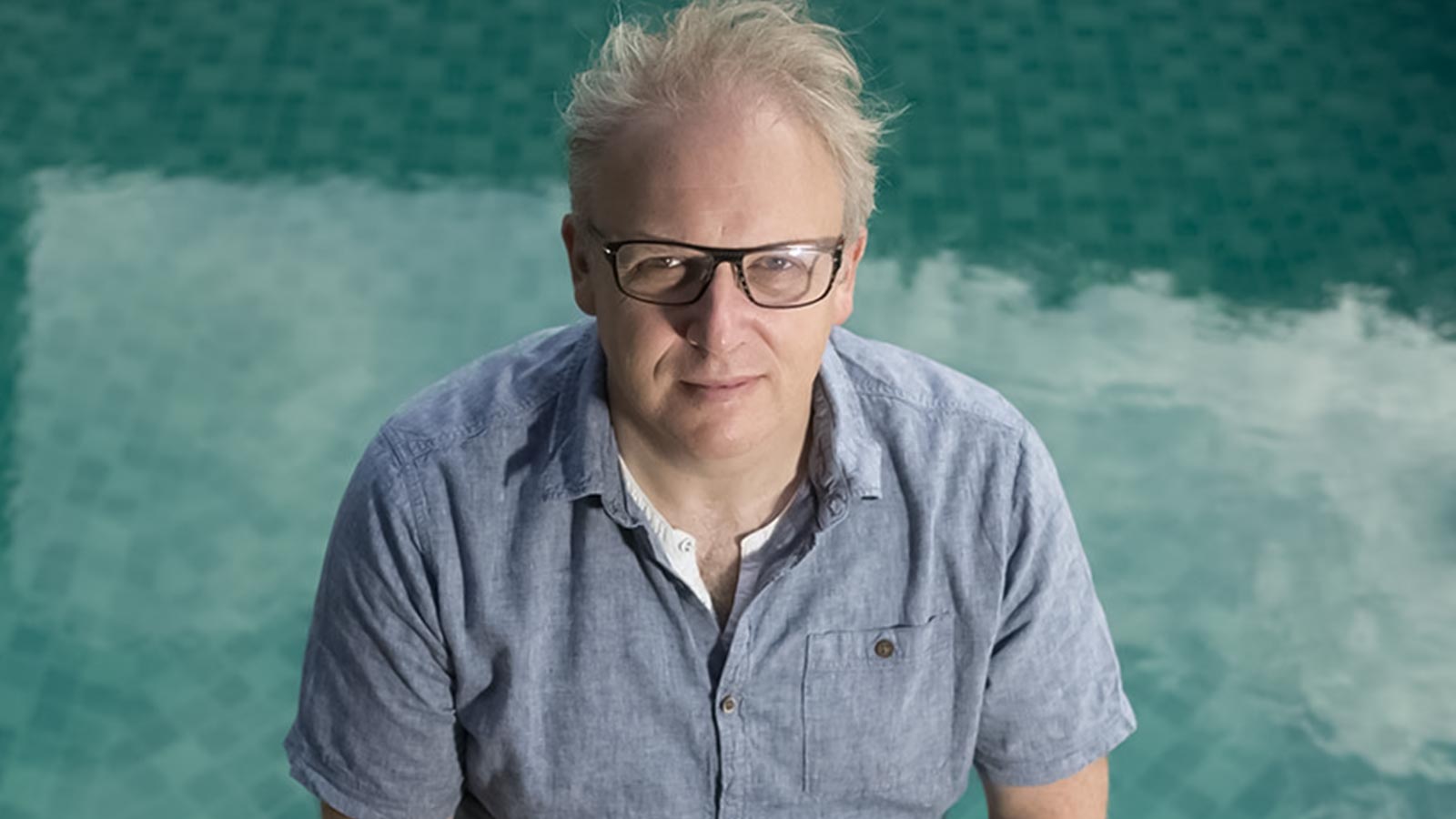 A professional bridge player is not somebody typically identified as a million gambler

However, Andrew Black managed to climb the totem pole and earned a third-place ranking on the richest gamblers chart

Black worked in the derivatives business in London, yet he decided to become a full-time gambler when the gambling activities started showing profits
He even designed a special gambling software
Although the software business took a life of its own, Black claims that most of his wealth is a gambling product.
Successful Online Gambling Company
Black launched Betfair in 2000, an online gambling company offering a sportsbook, online casino, poker, and bingo.
How Can Amateur Players Become Billionaire Gamblers?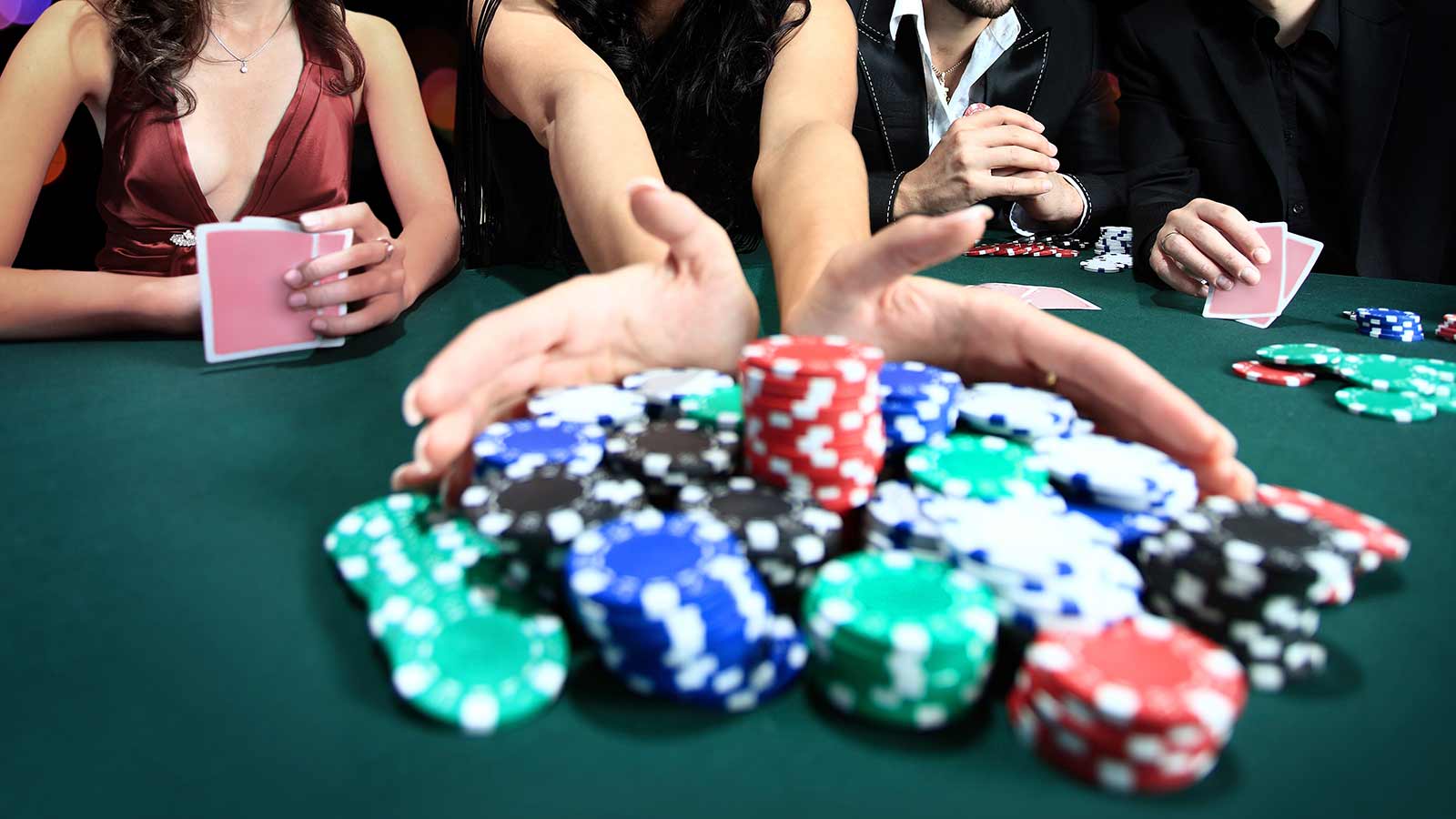 Manage your bankroll
Learn various gambling strategies
Chose games with a low house edge
Set "stop loss" limits
Be Aware
There are no guarantees that players can become billionaires from gambling, no strategy is full proof, and the advantage is always leaning toward the casino. Practise responsible gambling and risk management.
References
F.A.Q
How much money does a casino owner make per day?
The average casino revenue is $1.8 million a day, and owners have a median salary of $203,000, which would mean that, on average, they earn $6,500 a day. 
Who owns Vegas casinos?
Several companies own most of the Las Vegas casinos. In fact, 19 of the 29 casinos on the strip are owned by MGM Resorts and Caesar's Entertainment.
How much is Steven Wynn worth?
Steve Wynn's estimated net worth is $3.3 Billion.
Who is Miriam Adelson?
Miriam Adelson is the widow of Sheldon Adelson, one of the richest casino owners, before he died in 2021. Sheldon was the CEO of the Las Vegas Sands.
How much is Miriam Adelson worth?
It's estimated that Miriam Adelson is worth $28 Billion.