All-Time Biggest Roulette Wins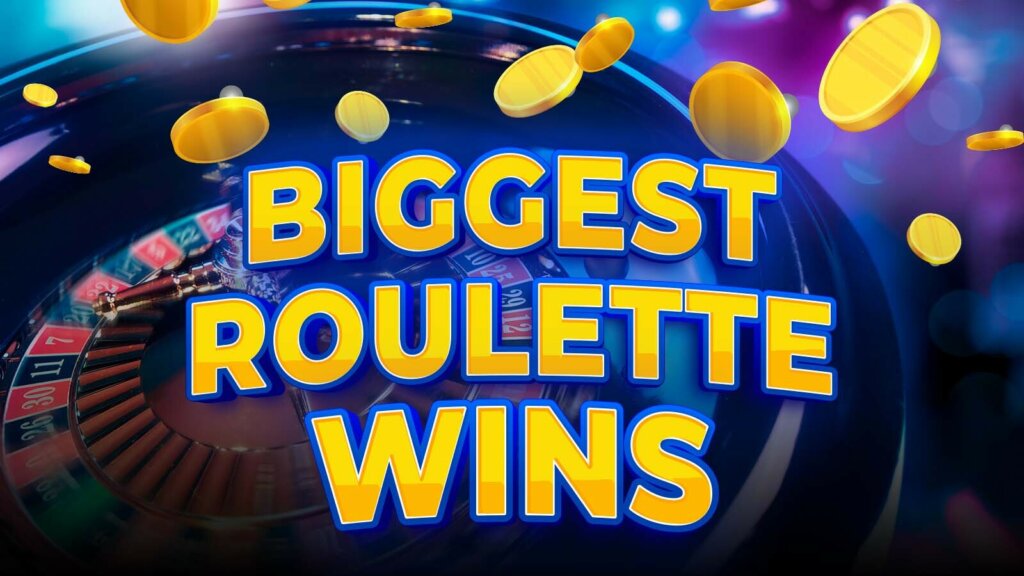 There are players in history that surfed the wave of luck on the roulette table. In this article, we'll explore some of the biggest roulette wins of all time.
Top 9 Biggest Roulette Wins
| Name | Amount won | In today's money | Year | Location | Type of wheel |
| --- | --- | --- | --- | --- | --- |
| Charles Wells | 2,000,000 Francs | ~£10,000 | 1981 | Monte Carlo Casino | European |
| Ashley Revell | $270,600 | £336,241 | 2004 | The Plaza, Las Vegas | European |
| Chris Boyd | $440,000 | £696,703 | 1994 | Binion's Horseshoe Club, Las Vegas | Modified American |
| Pedro Grendene Bartelle | $3,500,000 | £3,351,243 | 2017 | Hotel Conrad, Uruguay | Single Zero American |
| Sir Philip Green | £2,000,000 | £3,088,680 | 2004 | Les Ambassadeurs, Mayfair, London | American |
| Joseph Jagger | $375,000 | £8,786,674 | 1873 | Monte Carlo Casino | European |
| Mike Ashley | £1,284,000 | £1,739,120 | 2008 | Fifty London casino, Mayfair | American |
| Sean Connery | £10,000 | £95,089 | 1963 | Casino de la Vallee, Italy | French |
| Billy Walters | $3,800,000 | £22,034,157 | 1971 | San Remo Casino, Monte Carlo | French |
Charles Wells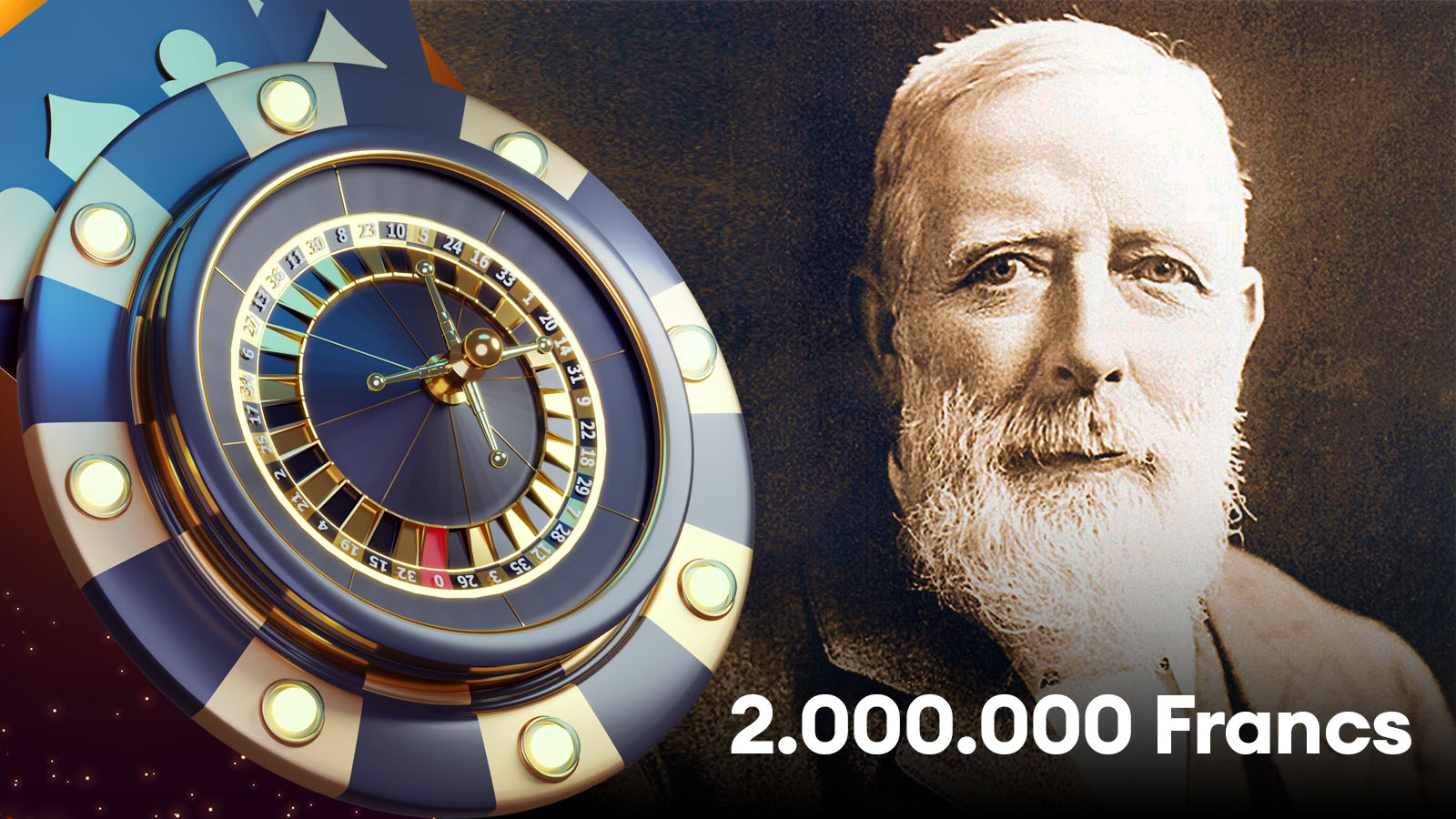 | Won the bet on | 23/30 rounds, other details are unknown |
| --- | --- |
| Best Winning | 2.000.000 Francs |
| Other Notable Winnings | 1.000.000 Francs |
| Gambling Games | Roulette |
| Inspiration | The song "The Man Who Broke the Bank at Monte Carlo" |
Pure Luck Or Clever Scamming?
Charles Wells was an engineer, an inventor, and a professional roulette player, but most of all, he was known as a trickster.
His shady demeanour came from his days as an inventor, accepting funds from investors for his ideas and inventions. With investment amounts as high as £19,000 (which was a lot for that time), he deserted all of them.
His travels eventually led him to Monte Carlo in 1891. Charles Wells made history by winning 23 out of 30 games of roulette. This earned him 2.000.000 Francs and gave birth to the famous song: 'The Man Who Broke the Bank'. Charles Wells went back in November and took another 1,000,000 Francs in winnings.
An unfortunate twist of fate
In later years, he created a Ponzi scheme that backfired, and was sentenced to 5 years in prison. After his release, he died 5 years later in Paris with no money to his name.
Ashley Revell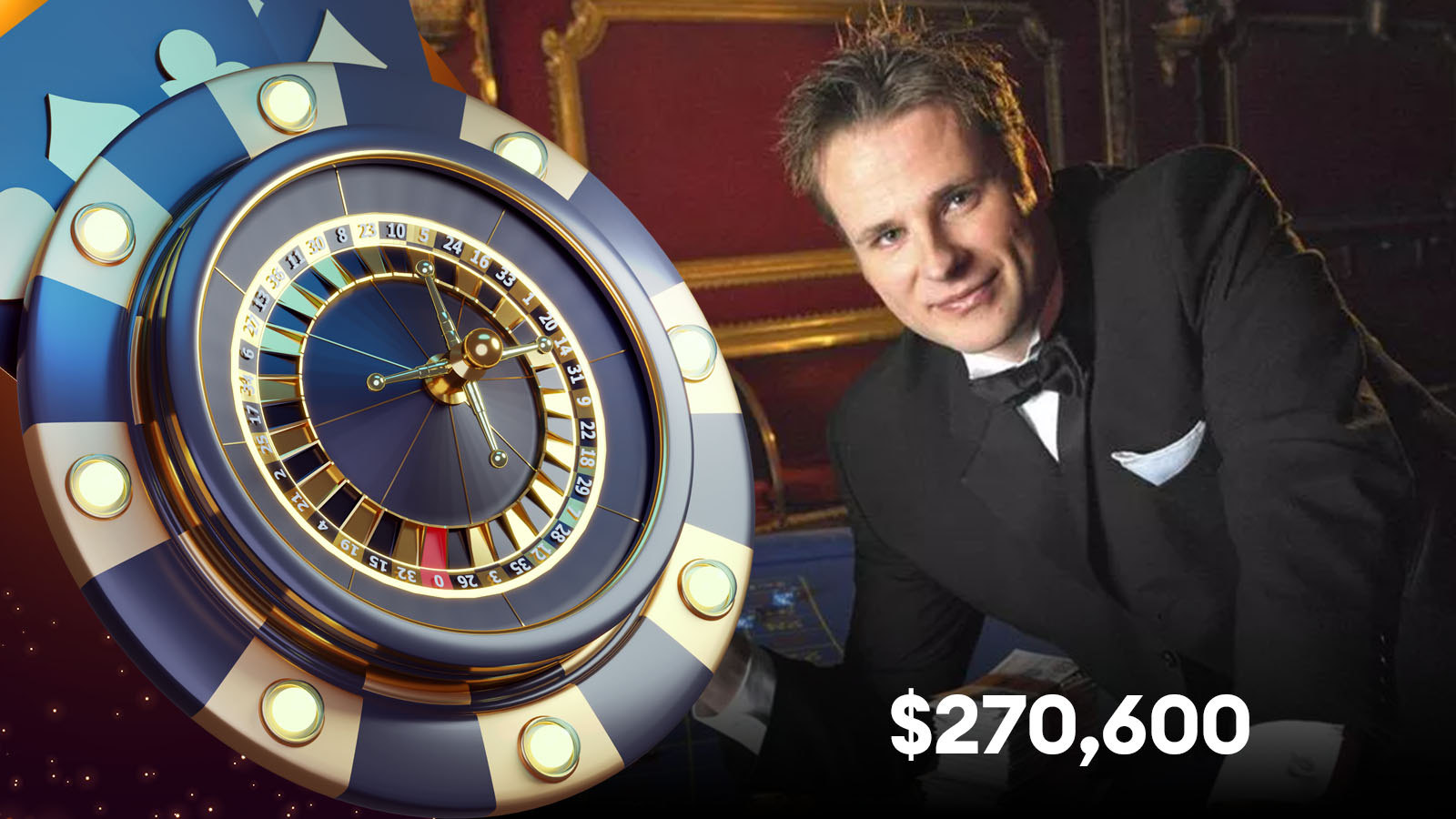 | Won the bet on | Red |
| --- | --- |
| Best Winning | $270,600 |
| Other Notable Winnings | None |
| Gambling Games | Roulette |
| Inspiration | His friends, family and an 'all or nothing' mental focus. |
When Life Gives You Lemons, Put Them All On Red!
Ashley Revell made a fantastic win in 2004 at The Plaza & Casino, Las Vegas. He took all his savings, sold everything of value, and placed $135,300 on red in an 'all or nothing' bet. In the crowd were his mom and dad that watched with him in anticipation as the ball rolled.
He initially wanted to choose black, but at the last moment, decided to change to red. Little did he know that he would be walking away with $270,600 as his parents celebrated with him.
He is known by his parents as quite the daredevil and even today, his dad still doesn't approve of the bet and risk that was in the balance. Ashley Revell took his winnings, bought a bike, travelled through Europe, and eventually met his wife.
The rise to fame
The television channel 'Sky One' captured the amazing win and even made a short mini-series called: 'Double or Nothing'. Ashley Revell's mundane lifestyle made a full 360 and all it took was the biggest gamble of his life.
Chris Boyd
| Won the bet on | Red |
| --- | --- |
| Best Winning | $440,000 |
| Other Notable Winnings | None |
| Gambling Games | Roulette |
| Inspiration | Stick to the plan, gambling once and never again |
Cover The 00 Pocket And Stuff Your Pocket
Chris Boyd is one of many players that made a massive win in Vegas. In the year 1994, when top online casinos were just starting to appear, the computer programmer took the money he saved up over the span of 3 years and made the trip.
This was a long-term plan that Boyd started in 1991, little did he know that careful saving combined with frugal living wasn't his only challenge.
A high risk he was willing to take
When he landed in Vegas with a goal and the money to make it happen, many casinos would not accept his bet. The limit of $100,000 was the maximum bet he was told and could not go higher on roulette. Boyd carried on looking until eventually, he found the Binion's Horseshoe Club that was happy to take on his bet of $220,000 on red.
The casino went as far as to cover the 00 on the roulette table. This changed the table from an American-styled wheel to a European one.
This conversion also increased Chris Boyd's odds of winning, and he did. The 40-year-old computer programmer won $440,000 in one spin, took his money, and called it quits.
Pedro Grendene Bartelle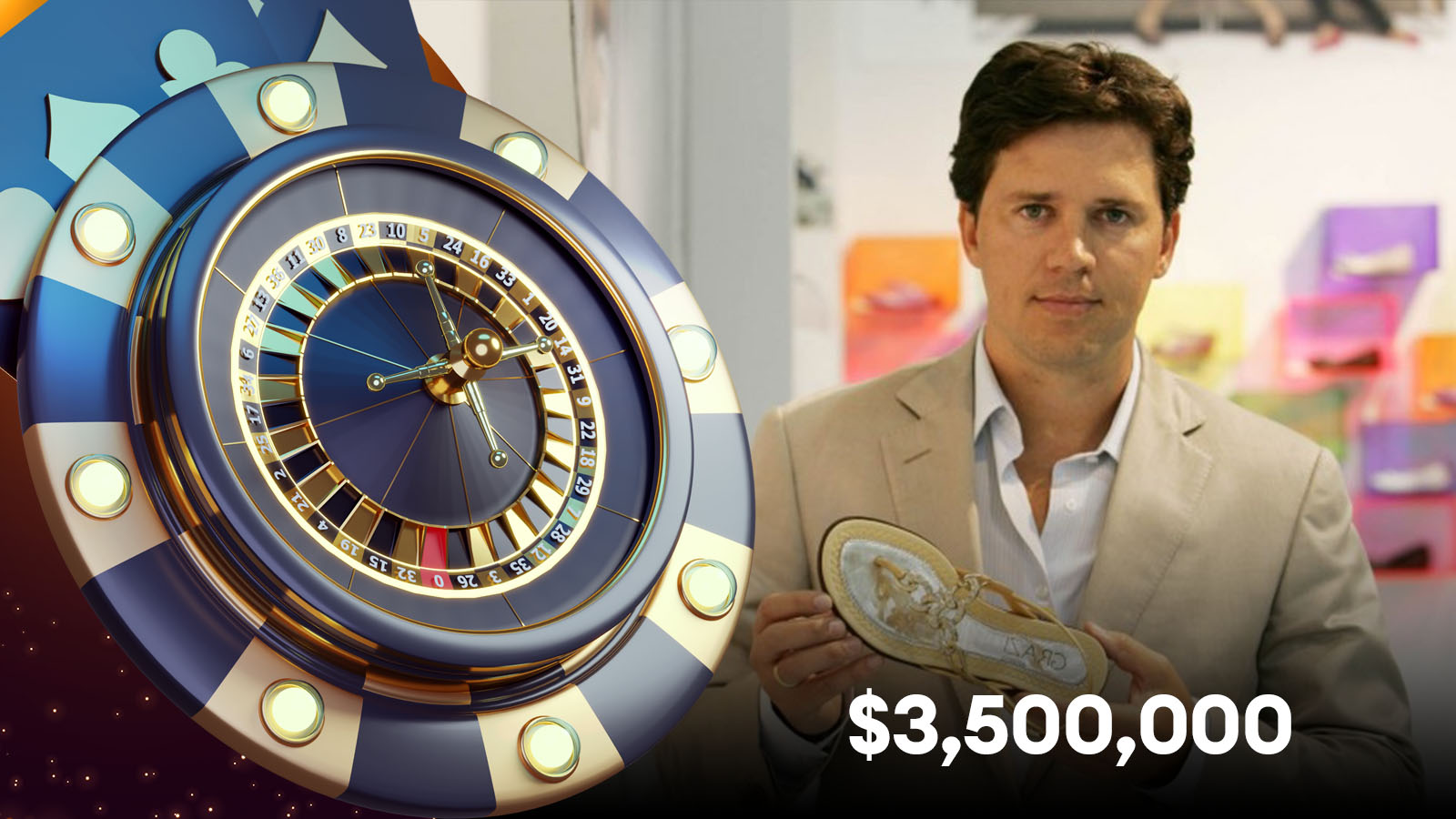 | Won the bet on | 32 |
| --- | --- |
| Best Winning | $3,500,000 |
| Other Notable Winnings | None |
| Gambling Games | Roulette |
| Inspiration | Business owner and stakeholder |
When The Rich Become The Richest
Pedro Grendene Bartelle made headlines by putting down one of the biggest and most riskiest bets on the roulette table. Him and his friends decided to go have some fun in the Hotel Conrad casino, located in Uruguay.
After grabbing some drinks with them, he went to the roulette tables to try his luck. Pedro stood in confidence and decided to bet $35,000 on red 32 and eight smaller bets around that number.
A strategy that worked out
The amount he won, which came to a total of $3,500,000 was all caught on camera. The video of his marvellous play can still be found on Pedro's Twitter, with him and his friends jumping for joy. While some might think that his enthusiasm came from the alcohol, in reality, it was a calculated bet for him.
Pedro is a businessman and co-founder of Grendene, one of the biggest sandal makers in the world. Aside from having 14% ownership in Grendene, he also owns stock in the popular shoe company called Vulcabras Azaleia.
Sir Philip Green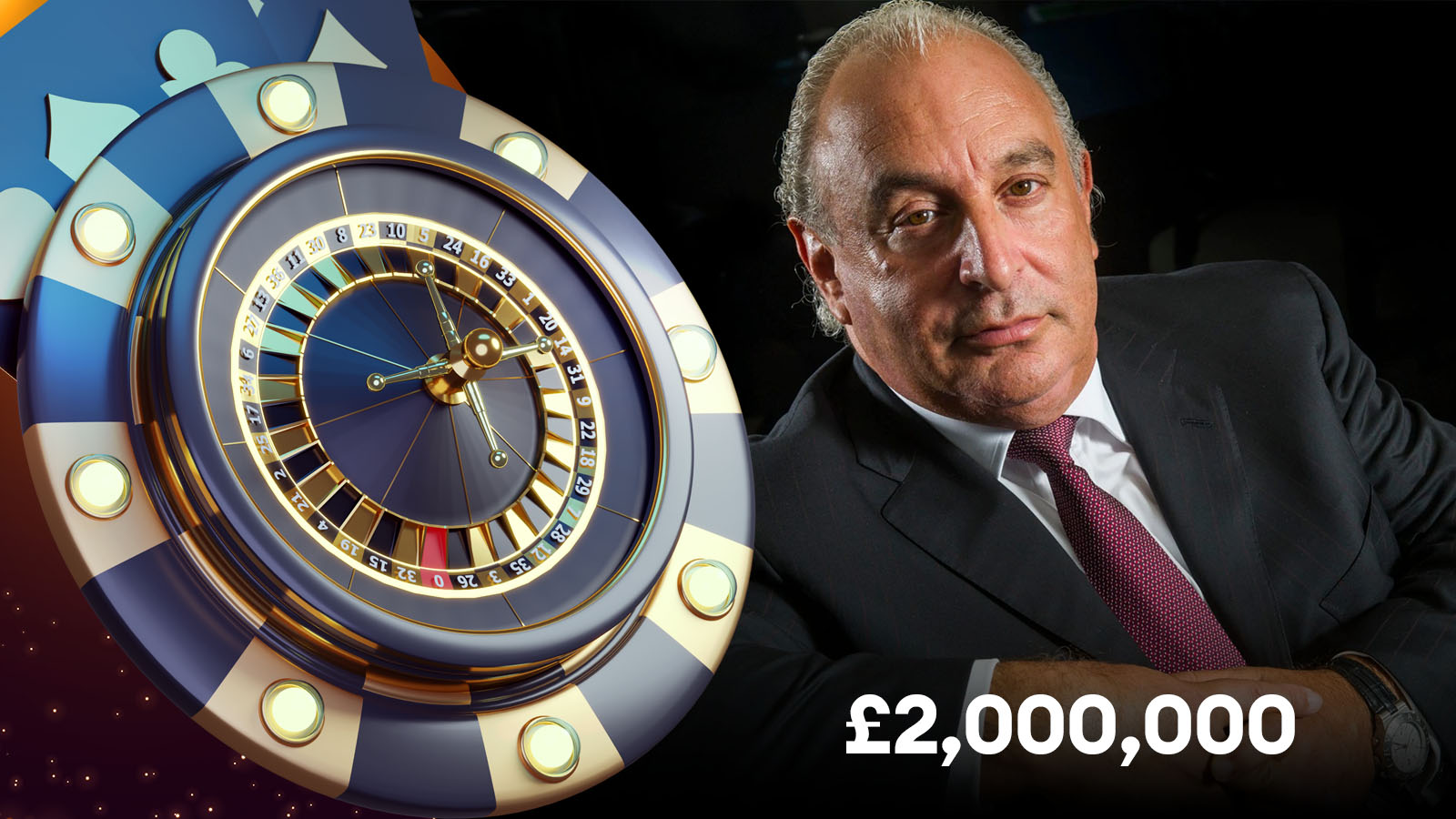 | Won the bet on | Red, black and straight bets |
| --- | --- |
| Winning | £2,000,000 |
| Other Notable Winnings | £1,000,000 |
| Gambling Games | Roulette, Blackjack |
| Inspiration | A confident, high-rolling gambler |
Fashion, Gambling, And Obscene Amounts Of Money
Sir Philip Nigel Ross Green is known as the former chairman of a retail corporation called the Arcadia Group. Dorothy Perkins, Wallis, Burton, and Topman are just some of the brands that were part of the conglomerate Philip was in.
This is how he amassed his wealth and it's also how he could frequent casinos on a regular basis. The billionaire Englishman and high-rolling gambler took his luck to the limits one night at Les Ambassadeur's Casino in Mayfair.
A memorable playing style
Philip Green's strategy involves a betting style by playing on both red and black as well as putting his money on straight bets.
After a brilliant session at the roulette table, the casino had no choice but to put an end to his lucky streak. That night he walked away with £2,000,000 in UK roulette payouts and a satisfied demeanour.
This happened in 2004 and it wasn't the only time he won big. Another trip to the same casino had a happy ending with a really cool £1,000,000, thanks to his tenacious luck.
Mike Ashley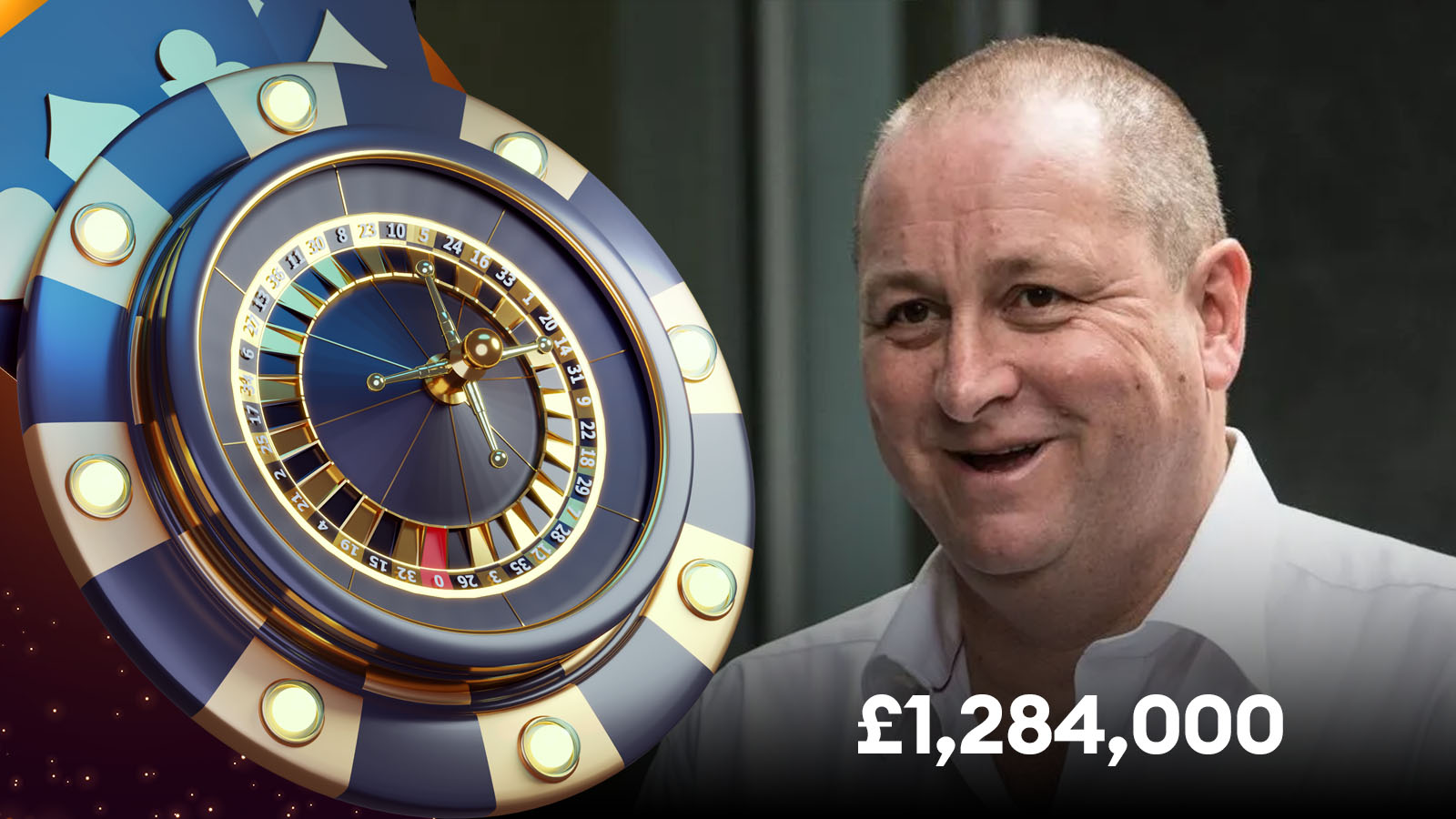 | Won the bet on | 17 |
| --- | --- |
| Winning | £1,284,000 |
| Other Notable Winnings | None |
| Gambling Games | Roulette |
| Inspiration | His favourite number is 17 |
Complete Bet To Complete His Net Worth
Many would recognize Mike Ashley as the previous owner of the Newcastle United Football Club. Besides his love for sports and many things related to it, he has also gained quite a lot of attention for making one of the best bets on a roulette table.
What's even more surprising is that this happened after only 15 minutes at the table, which is quite fast considering that many high rollers made their lucky plays in the span of more than 24 hours.
A lucky number through and through
In 2008, Mike Ashley went to Fifty London Casino, located in Mayfair. By using his favourite number 17, he did what is known as a 'complete bet'. This means that all combinations which involved the number 17, he placed a bet on. With everything set, the ball rolled and landed on his number.
In 15 minutes, He won £1,284,000. He decided not to push his luck and cashed out there and then. While this was a hefty win, Mike was already a wealthy individual. He currently runs the Frasers Group which specialises in retail sporting goods both in physical stores and online.
Joseph Jagger
| Won the bet on | 29, 28, 22, 19, 18, 17, 9, 8, 7 |
| --- | --- |
| Winning | $375,000 |
| other notable winnings | None |
| Gambling Games | Roulette |
| Inspiration | Hired help confirming his suspicions |
Outsmarted the Monte Carlo Casino
Joseph Jagger was a man from Yorkshire who worked many years in a cotton factory. As an engineer, he was responsible for keeping all the machinery in working order.
While gambling in 1873 wasn't exactly considered legal in most of Britain, as Joseph spent his time in the factory, he pondered the imperfections of machines and mechanisms. He thought about the roulette wheel and if there could be a weakness in the way it operated.
A proven theory
Joseph employed 6 helpers to prove his theory by having them go to Monte Carlo. There were 6 roulette wheels in the venue at the time, so they split up to lessen suspicion. After studying the tables, they reported back with one roulette table showing a frequency of the same numbers.
With this knowledge, Joseph went to the Monte Carlo casino and won $375,000 by betting on the biggest win roulette values mentioned by his helpers. He shook the gambling world by successfully exploiting a faulty roulette they were not aware of.
Sean Connery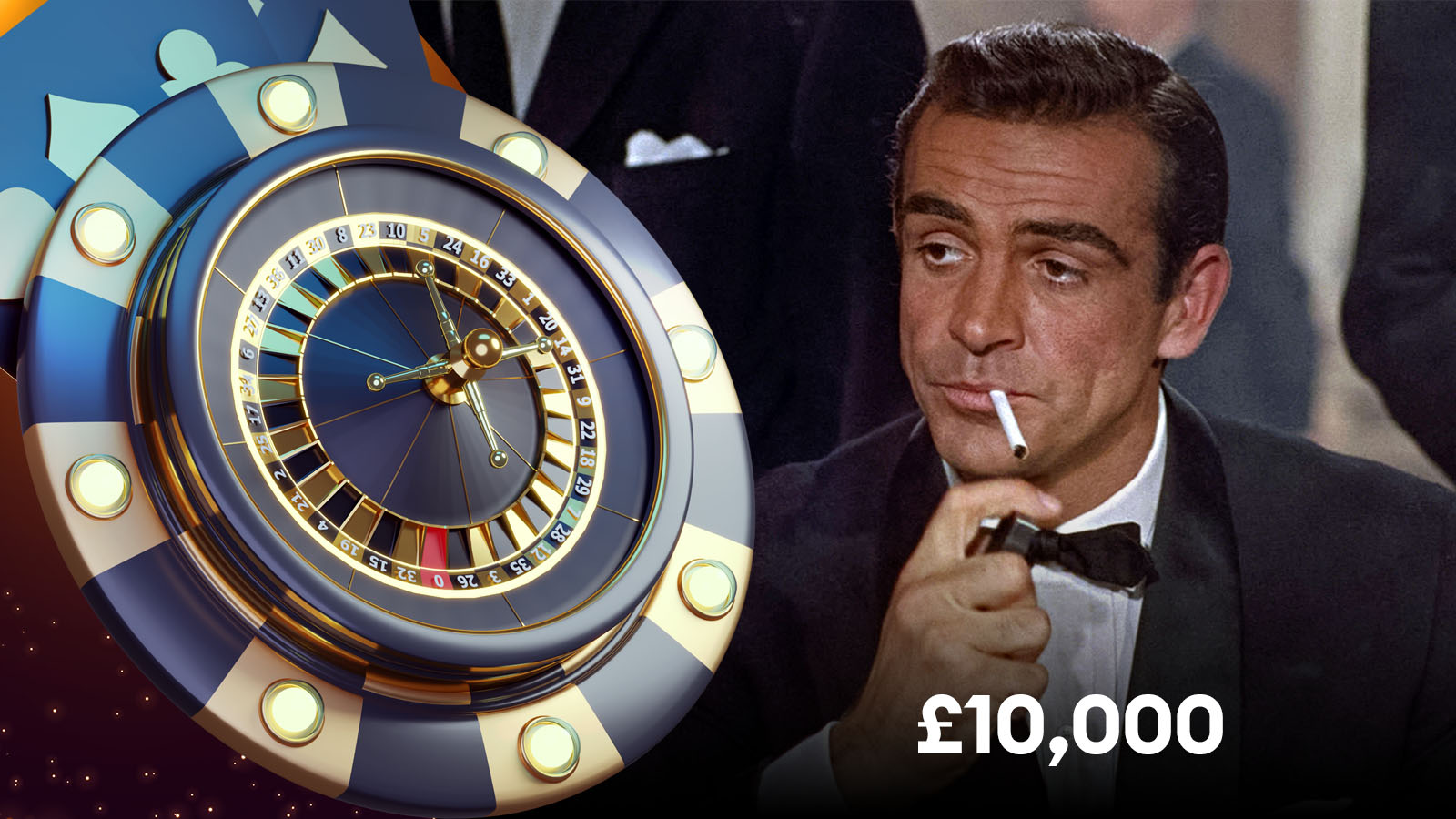 | Won the bet on | 17 |
| --- | --- |
| Winning | £10,000 |
| Other Notable Winnings | None |
| Gambling Games | Roulette |
| Inspiration | The casino was in on the act |
Another Fortunate 17
Thomas Sean Connery was born on the 25th of August, 1930. In his early years, the actor took on all kinds of jobs and wasn't afraid to get a little dirty.
Before his rise to fame, Sean Connery was laying bricks and shovelling coal until it came to one rehearsal that changed his life forever. It was at this time that his career really kicked off, starring in many films like 'Let's Make Up', 'The Condemned', 'Blood Money' and many others.
Lucky 17
In 1963, Sean Connery made his way to the Casino de la Vallee, in Italy. It is at this venue that he made history by playing a high-stakes bet at one of the roulette tables. For 3 rolls of the wheel, he confidently played on the number 17 and won all of the bets.
He ended up raking in £10,000, however, it turned out to be a marketing stunt for the James Bond movie 'Dr. No'. Sean Connery returned the money and while the game was fixed by the casino, a new legend was born.
Billy Walters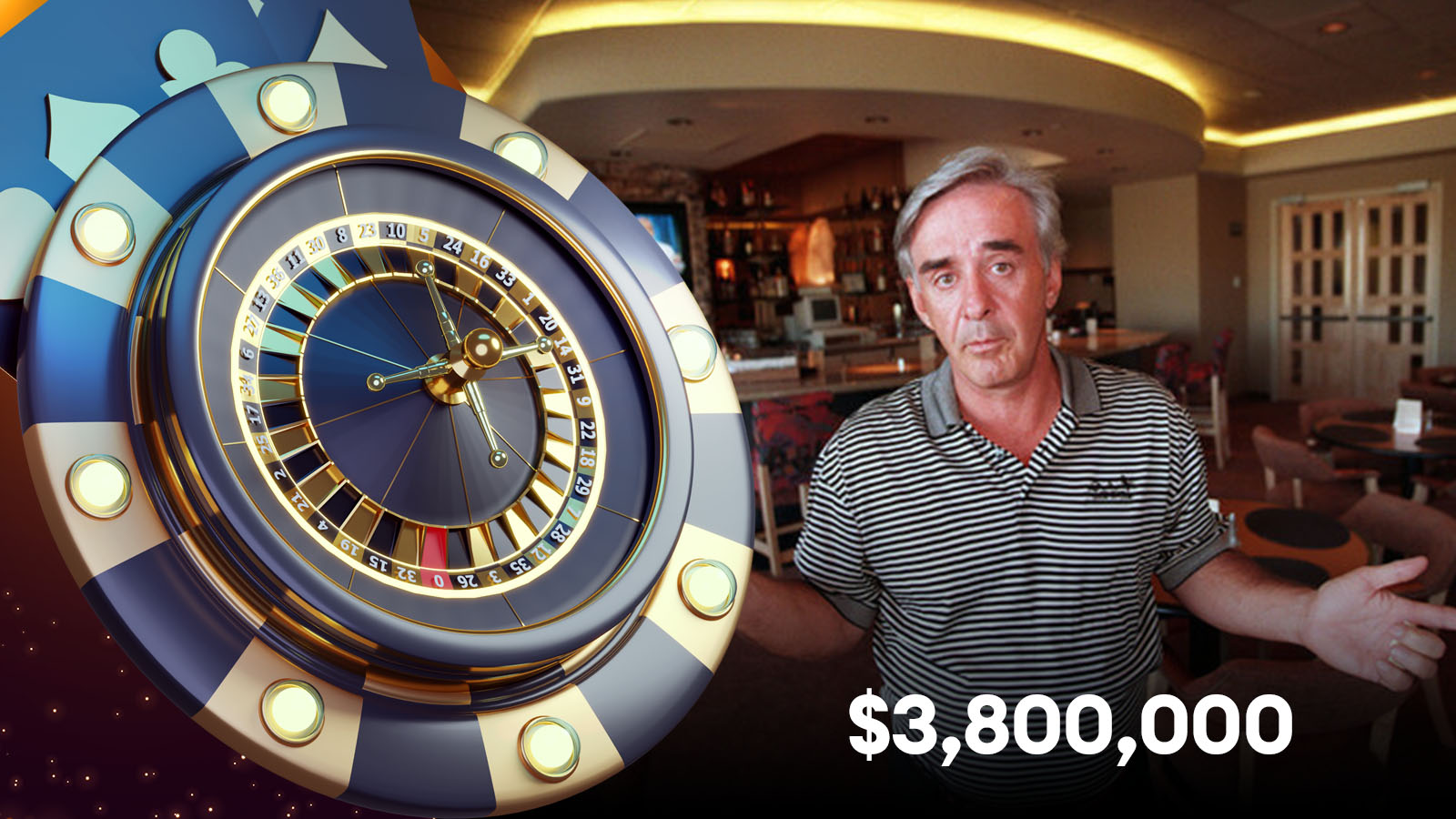 | Won the bet on | 7, 10, 20, 27, 36 |
| --- | --- |
| Winning | $3,800,000 |
| Other Notable Winnings | $175,000 |
| Gambling Games | Roulette, Sports Betting, Poker |
| Inspiration | An insatiable thirst for a better life |
From Famous Bettor To Entrepreneur
Billy Walters was born on the 15th of July, 1946. He had a tough lifestyle growing up without a mom or dad. He lived in poverty with his grandmother and two sisters in Munfordville, Kentucky.
An early gambler
His work ethic and striving for a better life is what made him strong as a person and it's probably the most valuable lesson he learned growing up. Since the age of 9, Billy did part-time jobs such as mowing lawns and even betting, hoping to get his big break.
As he worked his way from car salesman to having his own business selling vehicles, the big change happened in his mid-30s when Billy became part of a group of gambling individuals.
They analysed sports statistics and various data to make calculated bets. With the best odds, Billy started amassing quite a fortune.
The biggest win came from his trip to San Remo Casino, in Monte Carlo. By using the data and roulette discrepancies they researched, Billy and his gambling companion raked in $3,800,000 within 38 hours of playing.
The Difference Between Land-Based And Online Roulette
Roulette first appeared in France around the year 1716. It was inspired by a mix of two older games called Portique and Hoca. After many versions and design changes, roulette settled on the layout we know today.
The gambling wheel found its way into many casino venues across Europe and quickly gained popularity from 1836 onwards. Heading to the digital age, the first online casino came into existence in 1994 and was known as InterCasino.
The convenience that came with it changed gambling forever, and soon other wager titles followed suit. The option of table games such as blackjack and roulette started appearing 2 years later in 1996.
Differences in Roulette Platform
| Physical Casino Roulette | Online Casino Roulette |
| --- | --- |
| Atmosphere and social entertainment | Unique and attractive designs |
| Land-based casino rule differences | Play on the go on mobile casinos |
| Roulette types such as French, American, and European | Plenty of variations to choose from |
| Special table game perks for casino members | Casino bonuses that work with roulette games |
Why Don't We See More Online Roulette Winners?
The competition for online casinos is fierce on the internet. They have to offer features such as HTTPS encryption, the latest security updates, a large selection of games and so much more.
To be successful, the creators will do all it takes to avoid flaws in their roulette system. It is one of the main motivations that will allow them to either make a profit or lose a large sum of money.
Other reasons include:
No internet – Online casinos with roulettes have existed since the early 2000s. Before that time, you had no choice but to gamble in a land-based casino

Disclosure policies – It might be part of the casino's terms and conditions not to mention big roulette payouts (or any big win) to anyone

Safety reasons – Hackers will make an effort to target you and your winnings. This is why it is hardly mentioned online

Patience – Many inexperienced players expect to win quickly without playing calmly and patiently. This is a good way to lose lots of money in a very short time

VPN – Some players register at a casino by changing their location through a VPN (Virtual Private Network). Most casinos don't allow this and all wins are forfeited

Bug – Casinos do face legitimate bugs that can make roulette titles payout for no reason. Support will notify the affected players usually through email
Why Do Roulette Tables Have The Highest Stakes
Roulette tables have always been in a class of their own since the early years of its inception in land-based gambling venues. The design allows for a variety of bets that can suit the playstyle of different bettors.
You will find that when playing, the best chances to double your wager are found when betting on red, black, odd, or even. The most riskiest is single number bets which include 0 and 00 depending on the roulette type.
A lucky possibility
If you get really lucky by getting the ball to land on your single number bet, the wagered amount will be multiplied by 35. Many players have won this way, although rare, it's still very much possible.
Over the years, techniques and strategies have been invented and implemented by professional gamblers. With names such as Complete Bet, Outside Bet, Imprisonment Bet, and Final Bet, they made these skills in hopes of increasing the odds of winning.
As a player that might be new to online casino gaming, playing roulette could be overwhelming. If you are looking for simple mechanics that are easy to understand and play, slot titles are what you should opt for. Modern casinos offer 100s of different games to choose from.
They can come with the lowest minimum bets of £0.10 per spin, multiple features such as bonus rounds, and are usually presented with an attractive graphical interface.
Conclusion: Can I Win With the Same Roulette Techniques?
Over the years, gambling vendors have filled up the cracks that gave many users the opportunity of winning through exploitation. This includes online casinos that suffered from unknown bugs in their system.
By improving the design and functionality, licensed venues implemented better tables while still giving the player a fair chance at winning. Players can still get big payouts on roulette but under the pretence of luck and a little bit of strategy.
Famous strategies being used
Techniques such as Call Bet, Imprisonment Bet, and Final Bet are still being used today, this is why roulette tables will always be a staple amongst casinos all over the world.
Online gambling sites are also at the forefront of these changes with new features like VR (Virtual Reality) and AR (Augmented Reality) being implemented. This technology will especially bring live dealer roulette games to a whole new level of immersive fun and entertainment.
What do you think?
Which was your favourite story? Is there any epic Roulette winner we forgot to include? Let us know all your thoughts in the comment section below.
Resources
F.A.Q
What is the biggest roulette bet made in Vegas history?
The reality show from MTV called 'The Buried Life' had a goal of coming to Vegas and making $1,000,000 with 3 bets on the roulette table. Their first bet of $125,000 on red got doubled to $250,000. With slight hesitation, they continued with $250,000 on black. In a bitter-sweet moment, the boys lost it all.
What is the highest accumulated win in roulette?
Gonzalo García-Pelayo and his family won a total of €5,000,000 making bets based on a computer algorithm. This journey started in 1991 at the Casino Gran Madrid where they were soon banned after winning €1,500,000. After making a few more trips to other casinos around the world, their fortune grew substantially.
Does tax apply to Roulette winnings?
Taxes on roulette big wins and gambling in general are not a requirement for residents of the UK. While this doesn't apply to all regions, the places that follow the same rules as the UK are Austria, Canada, Denmark, Germany, Finland, Malta and a few others. The best part is, this includes all
online casinos
which operate within those same regions.
Do professional roulette players still exist?
Besides the players that made history on our list, there are many that continue the legacy of professional roulette gambling. While their names are not known, they make a living by managing the risk, odds, and reward factors of roulette betting. They also operate with more than one income stream, which is the truth for most professional gamblers.
What is the biggest online Roulette winning?
It might come as a surprise that the rapper Drake has a keen eye for gambling on the roulette table. The artist streamed the game he played on the online casino 'stake.com'. By betting on the numbers 10, 11, 12, and 14, he went as high as $25,000,000 which was the biggest roulette win online until losing the majority of it.
Who is the greatest roulette player in the world?
It's hard to say who holds the title of the very best roulette player in the world. While many made a fortune by taking advantage of inconsistencies they saw on the wheel, others made it through sheer luck. The game of roulette is ultimately one of chance and doesn't hold the same rules as poker where much more strategy is at play.