Best Poker Books You Must Read In 2023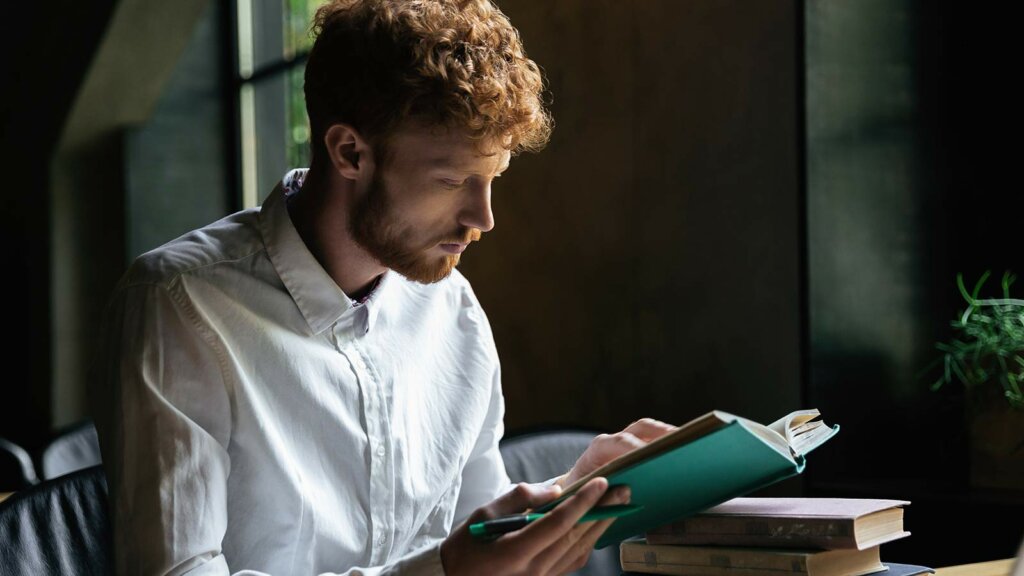 Our experts bring you a list of 21 poker books that will help you improve your game. It's easy to find the right book with us, as we bring all the best poker books to you!
Poker Strategy Books
1. Hold'em Wisdom for All Players: Simple and Easy Strategies to Win Money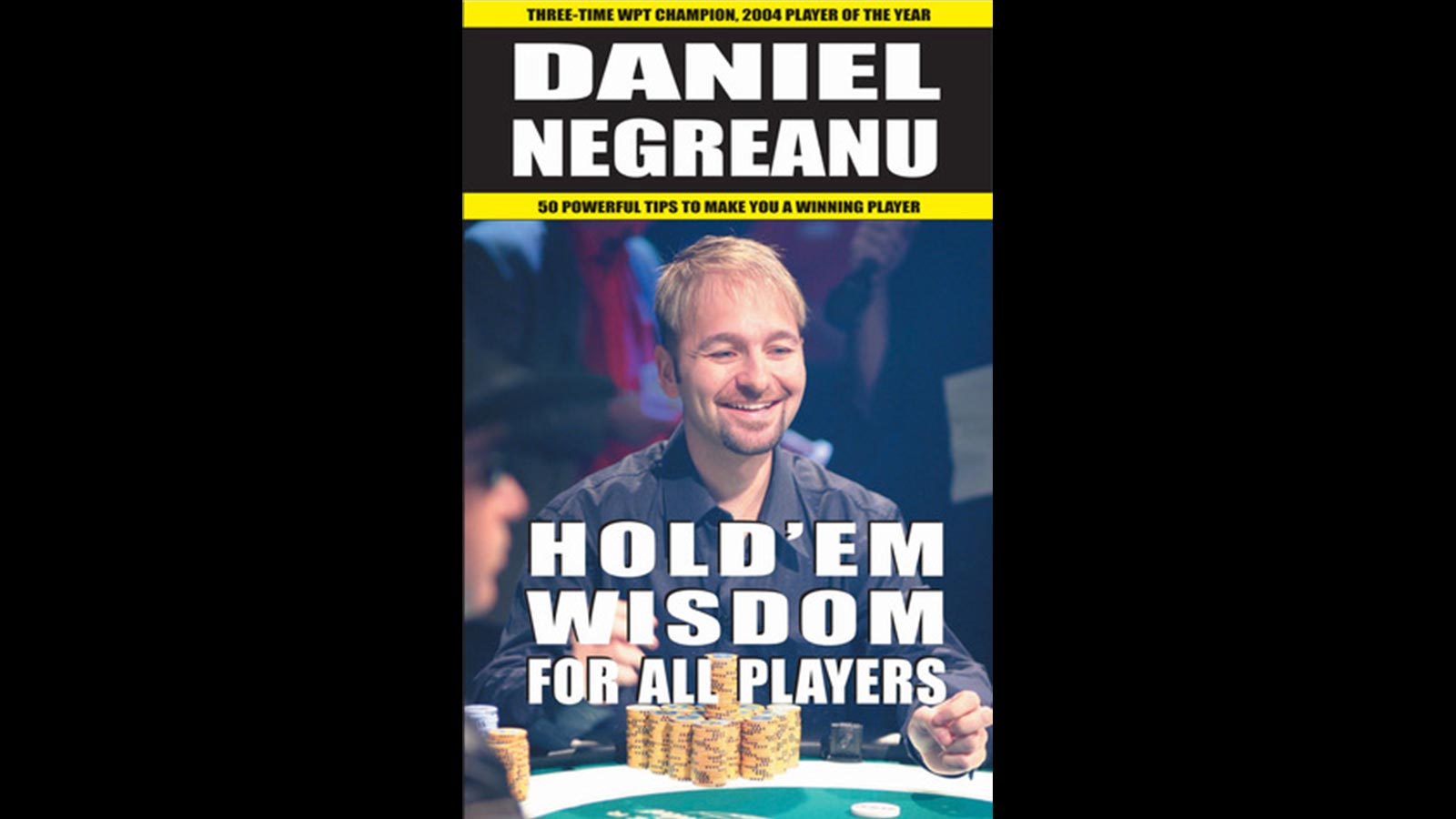 A renowned competitor
Daniel Negreanu is a professional player of Romanian origin born in Toronto, Canada. During his career, he realised multiple achievements making him a legend.
If our British players ask themselves, how rich is Daniel Negreanu? With his total earnings of over $42 million, he's considered the third biggest tournament champion worldwide.
Negreanu triumphed in two World Poker Tours and gained 6 WSOP bracelets. He is the only competitor named the WSOP Player of the Year twice in 2004 and 2013.
What are the WSOP bracelets?
The World Series of Poker (WSOP) bracelets are considered an essential prize apart from money. Competitor that manages to triumph in any event during the World Series of Poker receive one bracelet.
There are numerous WSOP events during the year. Each with at least 100 competitors and can even go up to almost 1000. Having a bracelet shows skill, determination, and overall expertise in the game.
Easy read with sound advice, especially for beginners
This is one of the best poker books for beginners that want to learn the basics fast. The paperback has around 160 pages, and it's structured in 50 sections with different strategy concepts and tips. The veteran player can still learn something since it provides some valuable advice in modern tournament games.
To get the most out of this excellent book, we recommend that our British players play Hold'em while reading it. The most easily accessible places to compete for our British players are live casinos. You can always find someone to play with that fits your reading schedule. Additionally, you may want to take a chance and try to beat a poker bot in a simulation game. Wherever you choose, this read should help you step up your game in the world of poker gamblers.
2. Phil Gordon's Little Green Book: Lessons and Teachings in No-Limit Texas Hold'em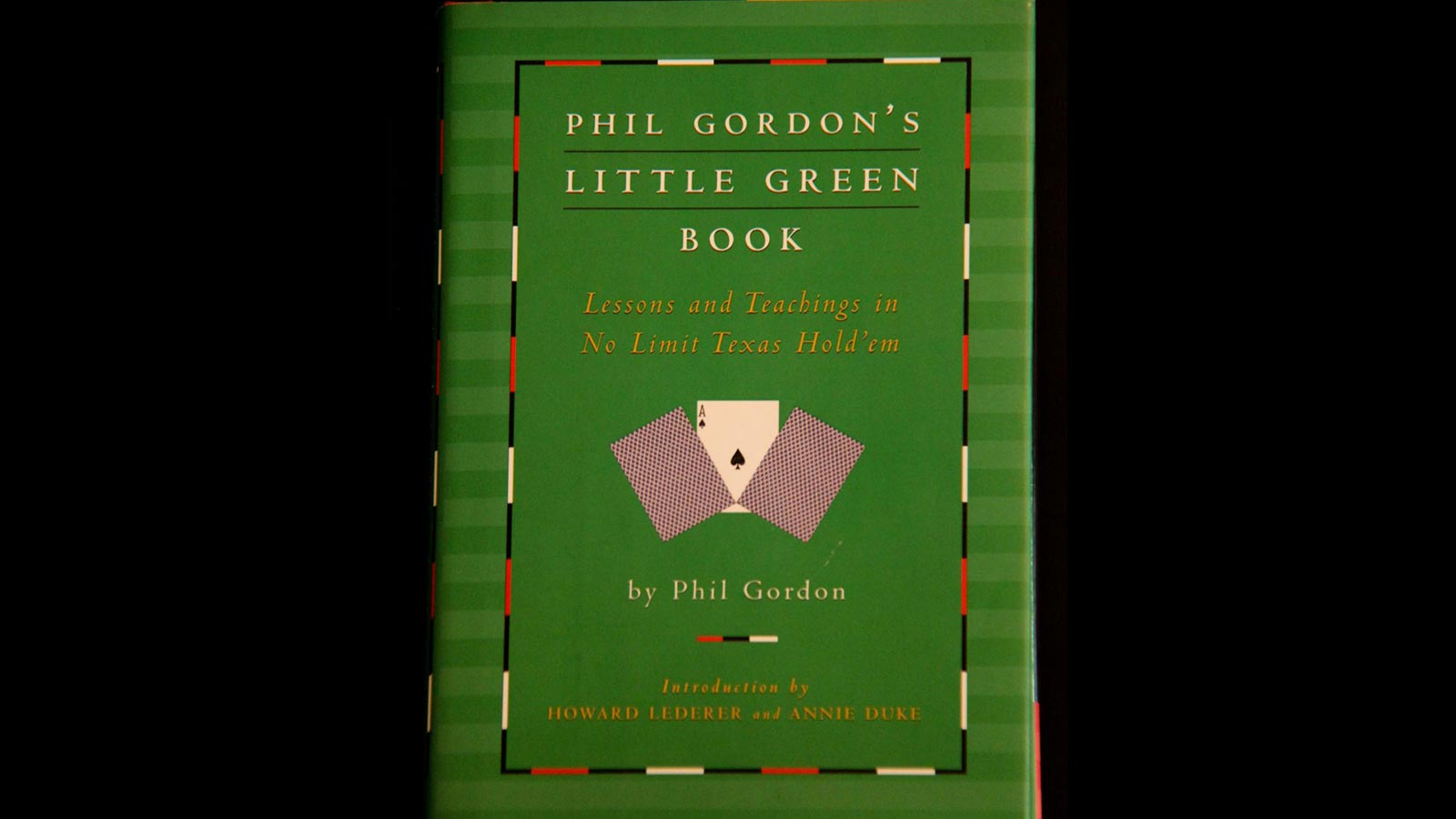 An exciting life, to say the least
Phill Gordon dropped out of high school to attend the Georgia Institute of Technology full time. He graduated with a bachelor's in computer science. He was hired as the first team member at Netsys Technologies' start-up, a few years later. In 1997 the start-up was bought by Cisco Systems, which made Gordon a millionaire.
After the acquisition, he retired from the tech industry to travel and play gambling games. As a pro player, he managed to secure and lose multiple prizes during tournaments. His entire earnings of $130000 from the WSOP Ante Up for Africa event were donated to charity. Gordon's whole career insight is in this book
Gordon's whole career insight is in this book
This is one of the perfect poker books for intermediate players, in our opinion. Considering it does not dabble too much into the basics and shows how the writer handled games.
The British players could call it a poker strategy book. Considering it combines the math, psychology and philosophy Gordon has acquired through his years as a pro player.
The book is an easy read with different stories from real games the author had with celebrities like Ben Affleck or Hank Azaria.
3. Play Optimal Poker: Practical Game Theory for Every Poker Player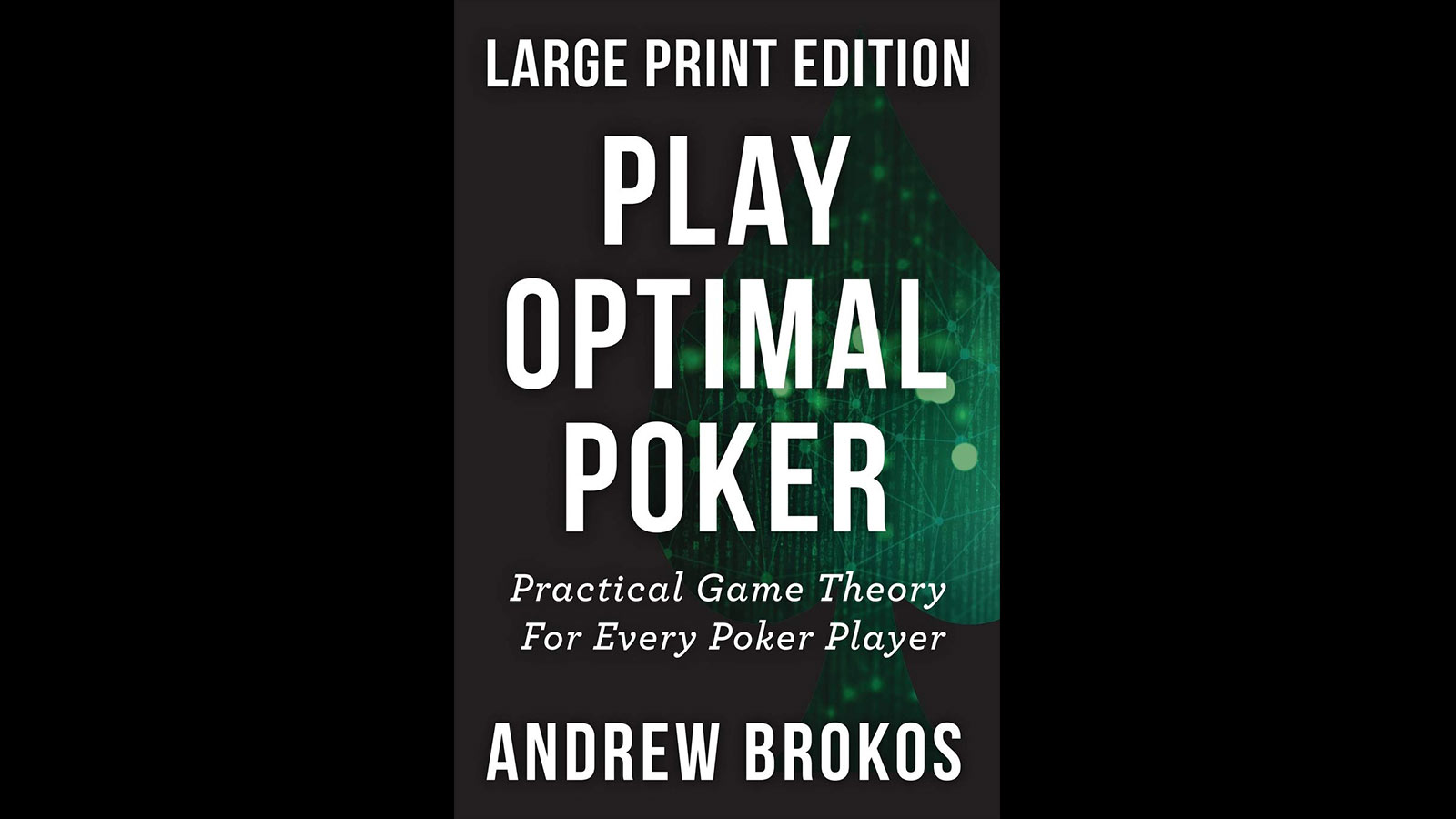 Debate enthusiast gambler
The pro player, instructor and coach is the founder of Boston Debate League, which organises debates in Boston high schools. He also donates 10% of his earning to his debate program.
During his 15 years career, he finished "in the money" during multiple WSOP events. His most significant victory was throughout an online tournament with 946 competitors that brought Brokos $450000 in prize money.
Brokos is considered a great coach for his ability to explain complicated notions in easy-to-understand terms. He also is the host of Thinking Poker Podcast.
Easy to understand game theory
Compared to other poker books, this one is a step-by-step guide. It covers everything from the fundamentals to more complex game theory and how to apply them in real game situations.
It deserves a spot on our best poker books list. After our British players read it, they will understand game theory concepts and successfully apply them in any game.
4. Every Hand Revealed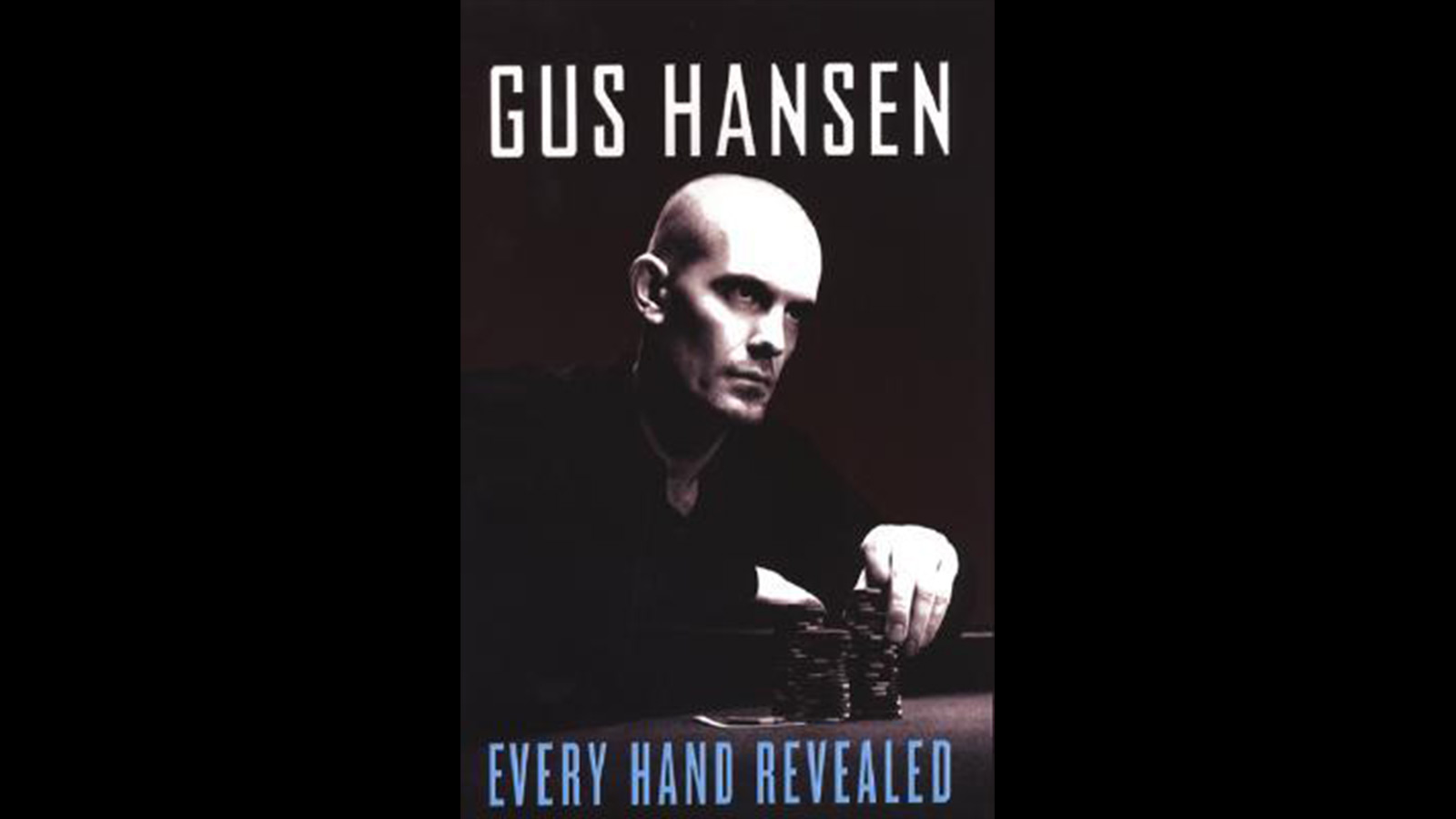 A champion in multiple game types
The Copenhagen, Denmark native acquired one WSOP bracelet and emerged victorious in three World Poker Tours. He was often called "The Madman" for his aggressive and fearless style. In 2007 he acquired the first place in the Aussie Millions main event and the Poker Superstars Invitational Tournament.
Hansen started playing full time in 1997 when he was 23 years old. But before turning to Hold'em, he was a champion in youth tennis and backgammon.
Backgammon origin and illegality
Backgammon is considered to be the oldest game known that survived to this day. Its roots can be traced back to 5000 years ago in ancient Mesopotamia. Across the centuries, it was played in ancient Persia, Rome, Egypt and made its way across the whole globe in modern times.
The game was prohibited in the medieval Muslim world because it involved dice, thus being considered gambling.
Backgammon nearly became subject to the Oregon gambling law in 1982. This almost happened because the state sued a tournament director for not following the state law concerning gambling. The trial ended with backgammon not being considered gambling since nothing is concealed from the other player during the game.
British players can enjoy backgammon without any restrictions since it is not subject to any gambling law. Thus, it's not regulated by the United Kingdom Gambling Commission.
Hansen's philosophy in one read
Our of all the best poker books, this one encompasses Hansen's game philosophy. Throughout the book, every hand played by the author will be meticulously analysed. Hansen's decision in any game will be presented, showing what stood behind his so-called madness.
This book will show the British player how to:
Call large bets

Raise out of position with apparently unplayable hands

Adapt the playstyle according to the prize structure

And much more.
5. The Myth of Poker Talent: Why Anyone Can Be a Great Poker Player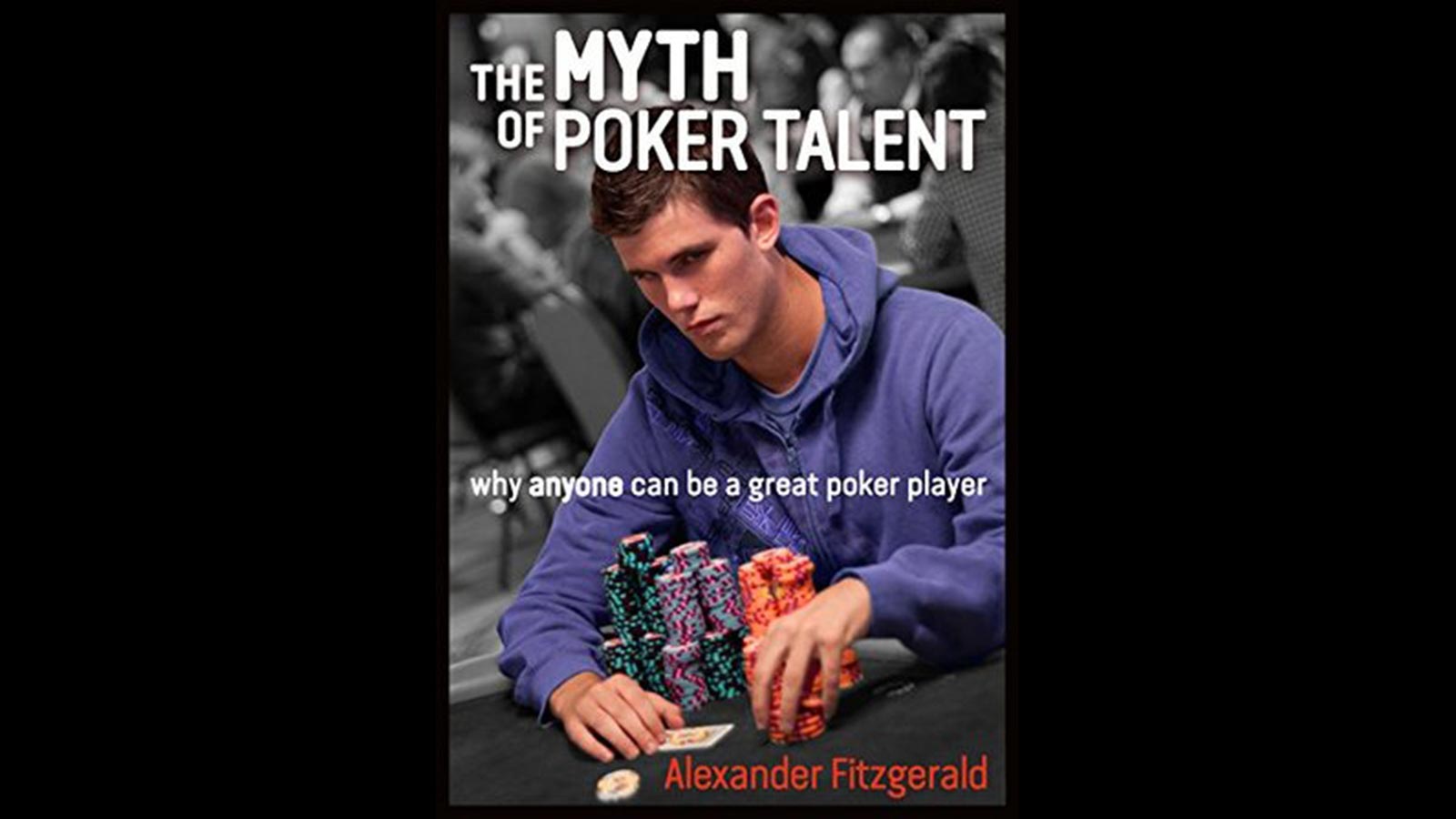 Starting from the bottom
Before joining the pro scene, he dropped out of high school and ran away from home. To survive, Fitzgerald worked as a commercial fisherman and security guard.
He has been in the industry for over a decade now, with total earnings of over $3.5 million from tournaments. During his career, Fitzgerald started coaching players, which eventually culminated in writing poker books.
He writes the best poker books based on game and teaching experience
The book encompasses the author 10-year experience of working with 1000 students from 60 different countries. Furthermore, he considers himself average intelligent, and as the title suggest, that was not an obstacle.
Using accessible language, he focuses mainly on understanding situations rather than on specific hands. While reading it, he will explain how different tools work and how to build a model.
6. Winning Low Limit Hold'em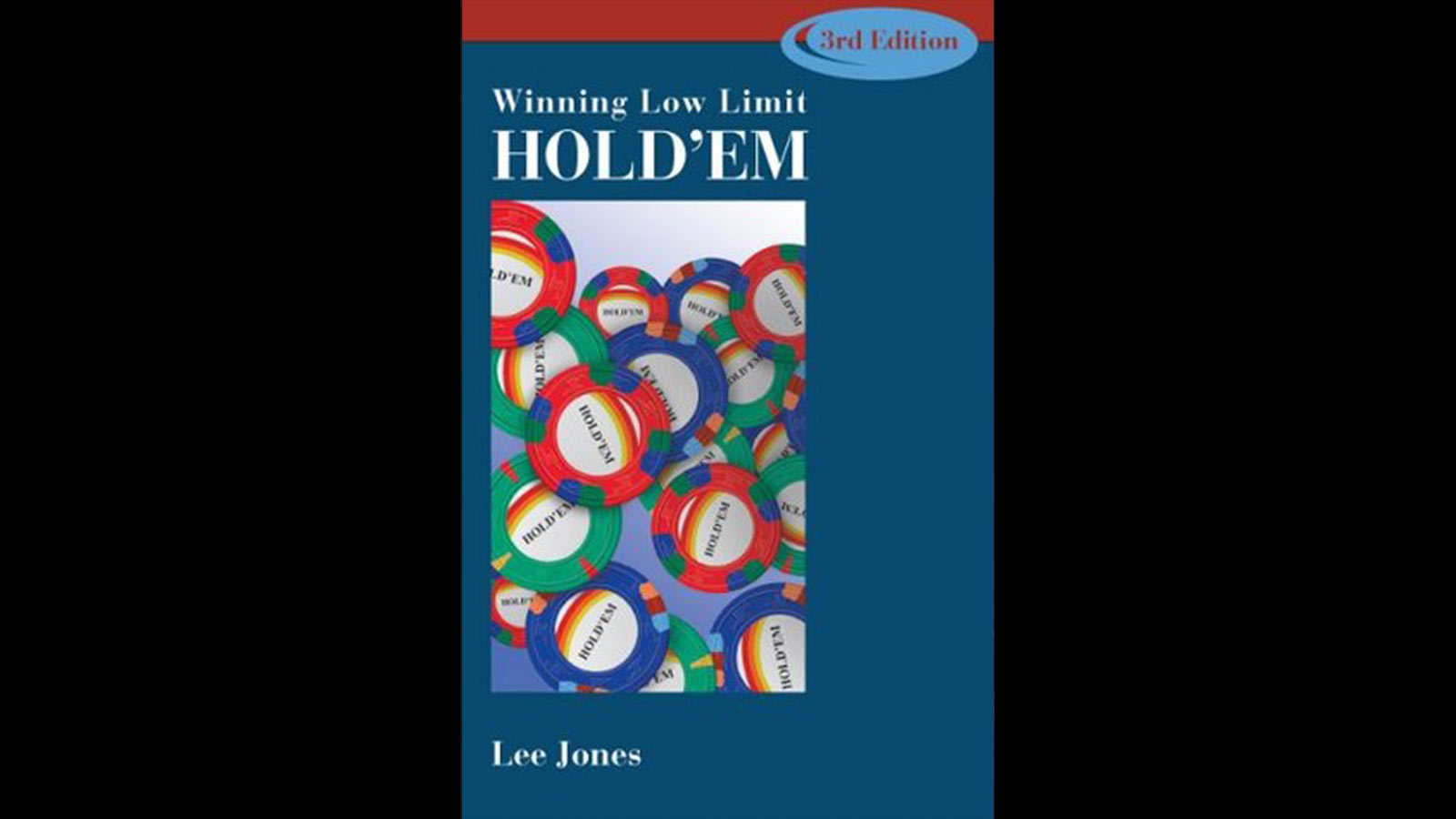 Online Hold'em expert
After leaving Silicon Valley, Jones joined the gambling industry. Eventually, he became a casino room manager for one top UK casino.
He acquired a lot of insight into the industry and online gambling, prompting him to start writing poker books, over the years, he acquired a lot of.
One of the best poker books for beginners
This book walks our British players through all the card game basics, and the essential low-limit Hold'em strategies. What Jones teaches here can be applied to online and offline games.
Although it touches on different subjects regarding Hold'em, low limit is where the book shines and provides clear and valuable insight. Getting the hang of how gambling works takes time, so look for guides and wait a while before you gain some experience.
7. Treat Your Poker Like a Business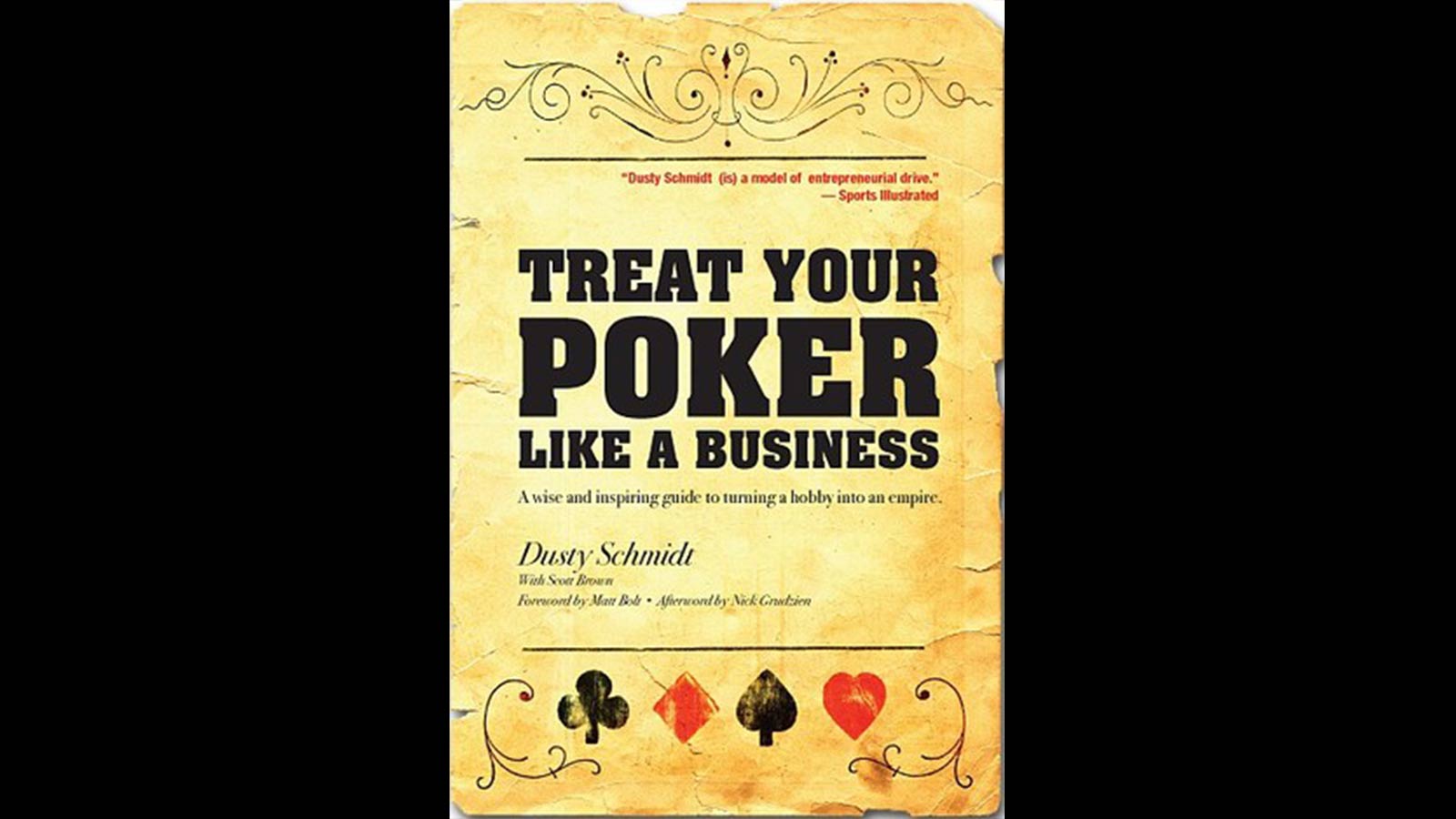 Make an opportunity of every obstacle
Schmidt was a professional gold player that broke two of Tiger Wood's junior records. However, after suffering a career-ending heart attack at the age of 23, he left the pro golf scene for good.
Eventually, Schmidt made his way into pro Hold'Em. Over his career, he played more than 12 thousand hours and over 10 million hands, earning over $4 million.
From amateur to professional
The author gives all the necessary strategies and tips to transform a leisure player into a well of professional. It goes over how to manage your bankroll, play more tables, go to higher stakes, prevent tilt, and become more profitable.
All these factors combined can create a balance that should create a steady stream of success. However, remember that gambling can become dangerous if not done correctly. An all-in attitude can harm much more than just your bankroll. There are many ways gambling can affect your brain. That is why always look for the difference between calculated risks and irresponsible behaviour.
Poker Tournament Books
8. Winning Poker Tournaments One Hand at a Time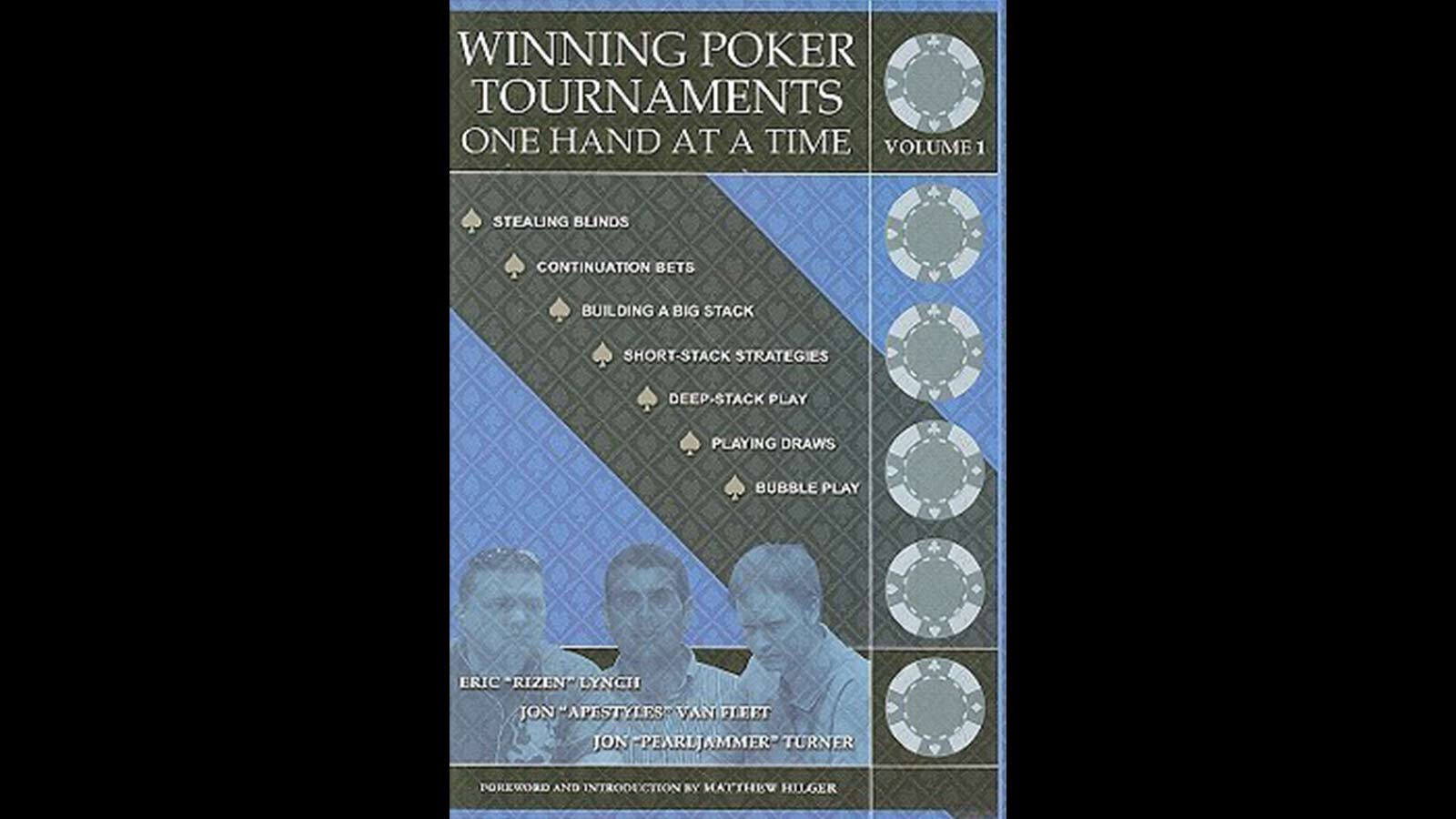 Three pros that explain
Eric Lynch is considered a leading tournament player worldwide, with earnings encompassing over two and half million dollars from online and offline games.
Jon Turner is the online player with the most profits according to the World Championships of Online Poker. Across his whole career, he managed to earn over $3 million, secure 200 victories and progress to 1000 final tables.
Jon Van Fleet entered the pro scene after finishing college in 2004. Since then, according to the Pocketfives, he frequently ranked top competitors list, totalling a staggering $4 million from online tournaments.
The trio made three books
The three pros turned writers made one of the best poker books series where each Hold'em strategy is based on their own experience. All three poker books provide a good amount of value, making it worth the investment.
They analyse real situations and examine the decision-making process behind every move.
Across the three volumes, they explain all the possible situations a player can encounter. From playing versus one and multiple opponents to when to make moves, bets and hold back. These are poker books for advanced players, but intermediates can get a lot from them as well.
9. Moorman's Book of Poker: Improve Your Poker Game with Moorman1, the Biggest Online Player in Poker History Chris Moorman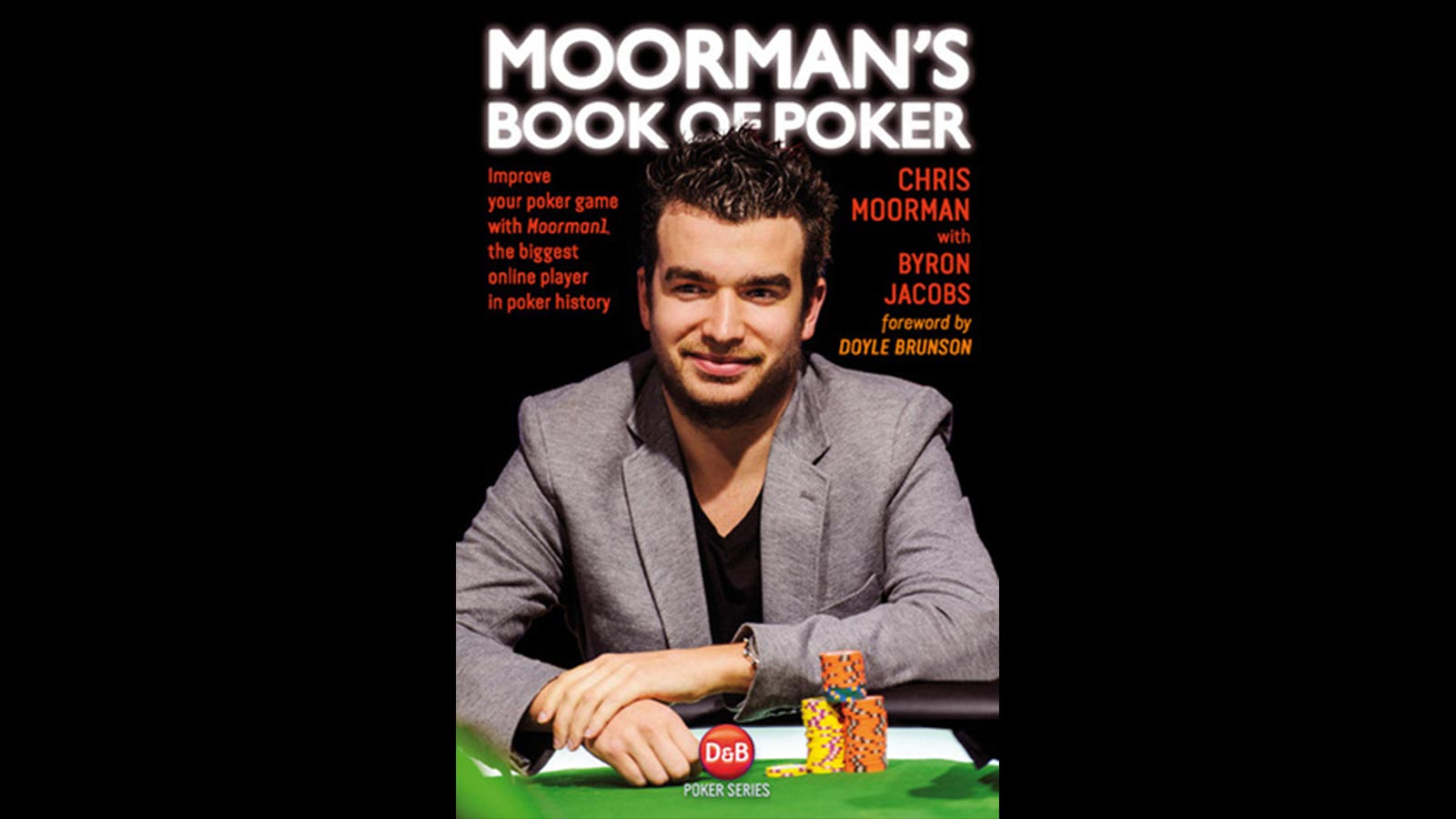 Online superstar
Chris Moorman is a British professional player that lives in Essex. He is the most profitable online competitor, with earnings surpassing $14 million. Up until today, he has acquired two WSOP bracelets.
Moorman published multiple poker books, some of which are considered the best poker books for online games.
Byron Jacobs started a publishing business in the early 2000s. Before getting into Hold'em, he was a chess player and publisher.
100 tournaments under the microscope
The author examines over 100 tournaments where Byron Jacobs, a mid-stakes player, played. The book is written in a coaching structure where Moorman rationalises in detail the best moves to expand and improve any kind of playstyle.
10. Strategies for Beating Small Stakes Poker Tournaments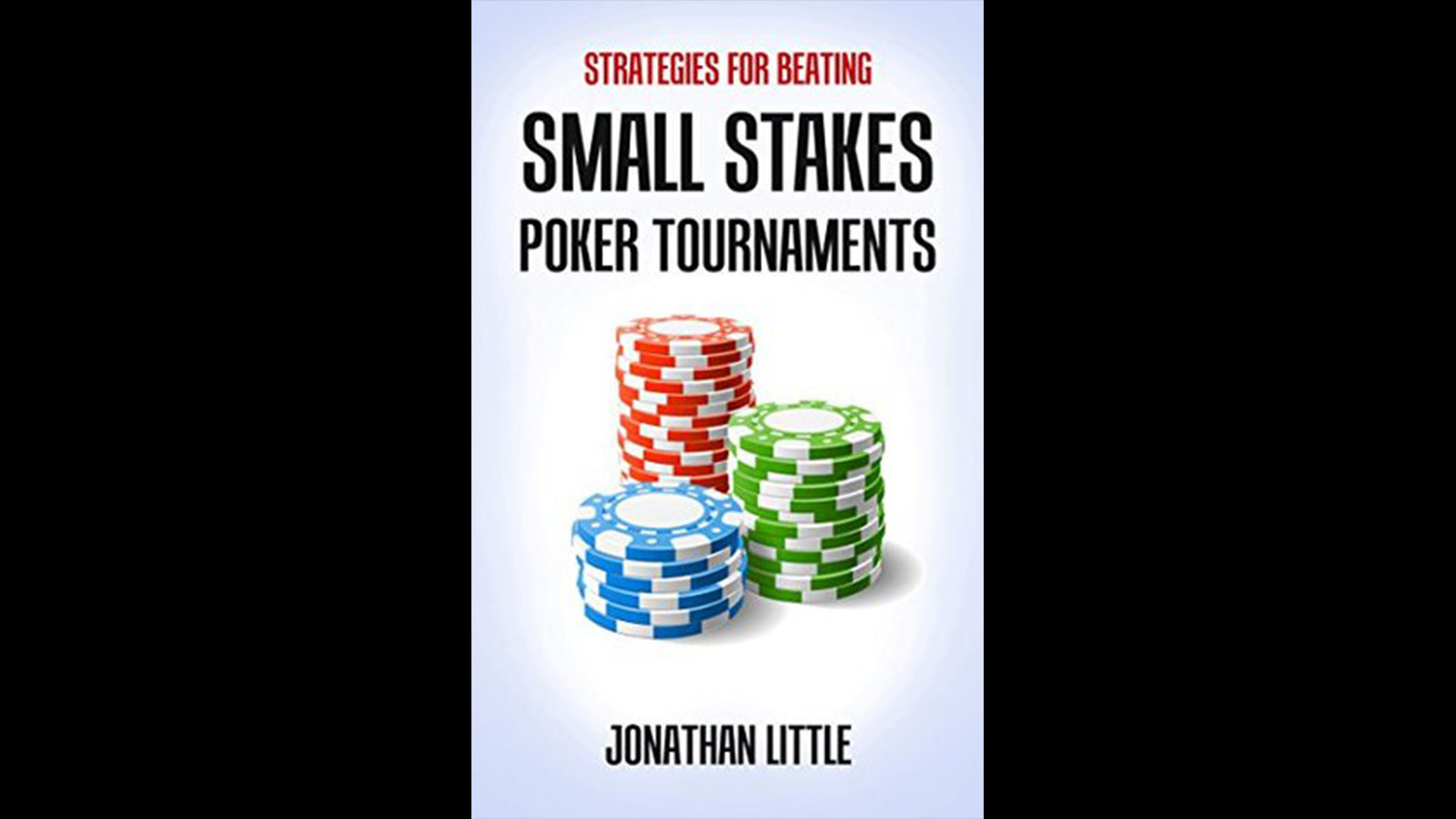 The best poker books helped him have a good start in his career
The author studied psychology at the University of Florida when he entered the gambling world. After gaining $35000 playing online, he drops out of college and becomes a pro.
Jonathan Little read many books during this time, including the best poker books that helped him enhance his play style.
His total career earnings are somewhere around $7 million. Little also has an educational blog, a podcast on his website and authored over 10 of the best poker books.
Succeeding in small stakes will prepare British players for higher stakes
Jonathan Little's approach to coaching is trying to make the player think for themselves. He teaches that a British players can significantly improve their game by adapting their play style according to the opponent.
The advice given is best suited for beginners, considering that the book is relatively short, with somewhere around 85 pages. However, a lot of important information can be condensed into a few pages.
11. Kill Everyone: Advanced Strategies for No-Limit Hold 'em Poker Tournaments and Sit-N-Go's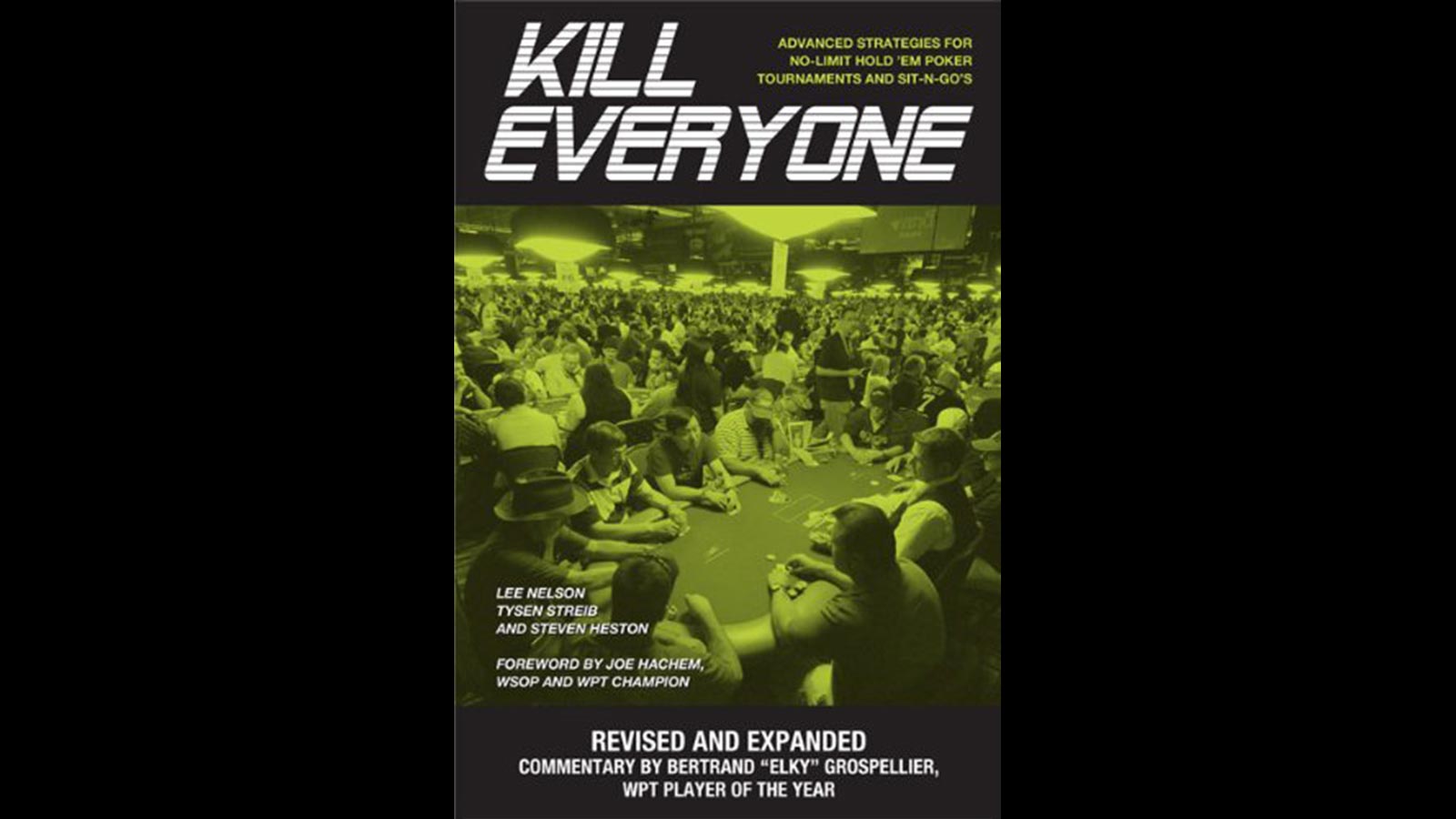 Three experts, each in their fields
Lee Nelson, also known as "Final Table", is a pro player who founded the Australian Poker Hall of Fame alongside other players. His biggest payday was during the main event of Aussie Millions in 2006, where he earned $1 million for first place. Nelson has earned more than $2 million across his career.
Tysen Streib is an expert in the mathematics of poker, game theory and optimal plays. He started playing in 1998, and since then, he expanded his knowledge extensively.
Steven Heston is a university professor that designs computer models and optimal play analyses for poker games.
The Hold'em strategy manual
This handbook covers all the critical tactics for any Hold'Em game. For example, a crucial factor in choosing the right strategy depends on the competitor you're facing and the setting.
There are a lot of quantitative analyses here as well, most of them written by Tysen Streib. This book is considered the continuation of Kill Phill, which came out in 2005.
Poker Math Books
12. Essential Poker Math, Expanded Edition: Fundamental No-Limit Hold'em Mathematics You Need to Know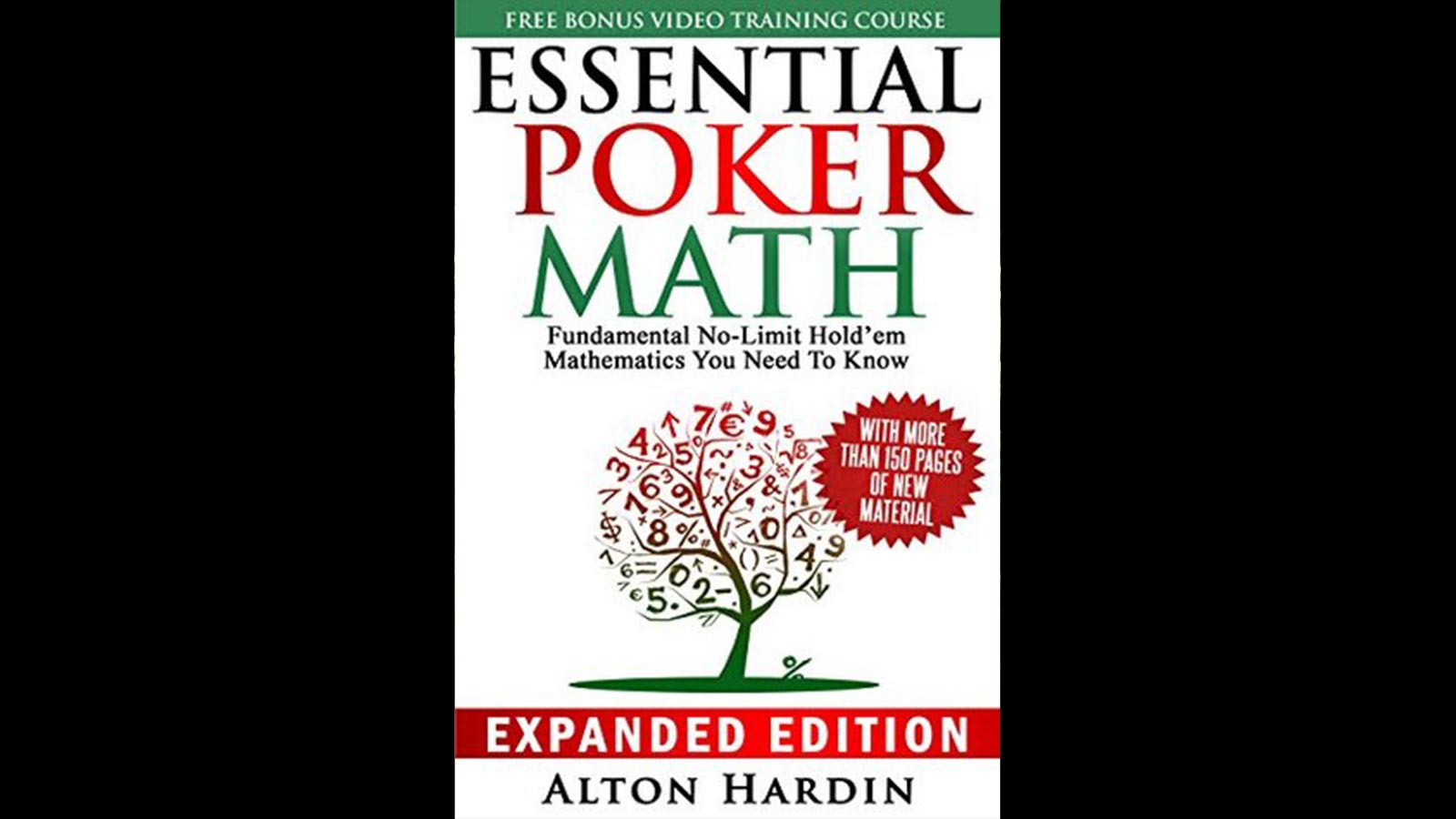 Internet card game teacher
This guy is the founder of MicroGrinder Poker School, a place for people to learn Hold'em basics. His videos are available on a YouTube channel with the same name. He also has multiple online courses on Udemy and has written multiple books.
We cannot say anything about his card talent. Still, the info he provides is best suited for individuals that do not know anything about Hold'em. Reading his poker books or watching his videos will surely help anyone build a strong basis of game knowledge.
What is Udemy?
Udemy Inc is a website that delivers courses on a wide range of topics for students and people that want to learn something new. It launched in the United States back in 2010, and since then, it has grown into a big and popular online course platform.
Learn the basics of Hold'em math
No matter your poker status, this book is for you if you struggle with applying game mathematics. What makes this one of the best poker books is it's easy to read and comprehend style the author uses. It's true that math is a complicated subject, at least for some, but the author will teach the British players the basics with ease.
The author has a lot of poker books published, but this one is his bestseller. Our British players can access it online without any cost if they have kindle unlimited or audible trial.
13. Applications of No-Limit Hold 'Em: A Guide to Understanding Theoretically Sound Poker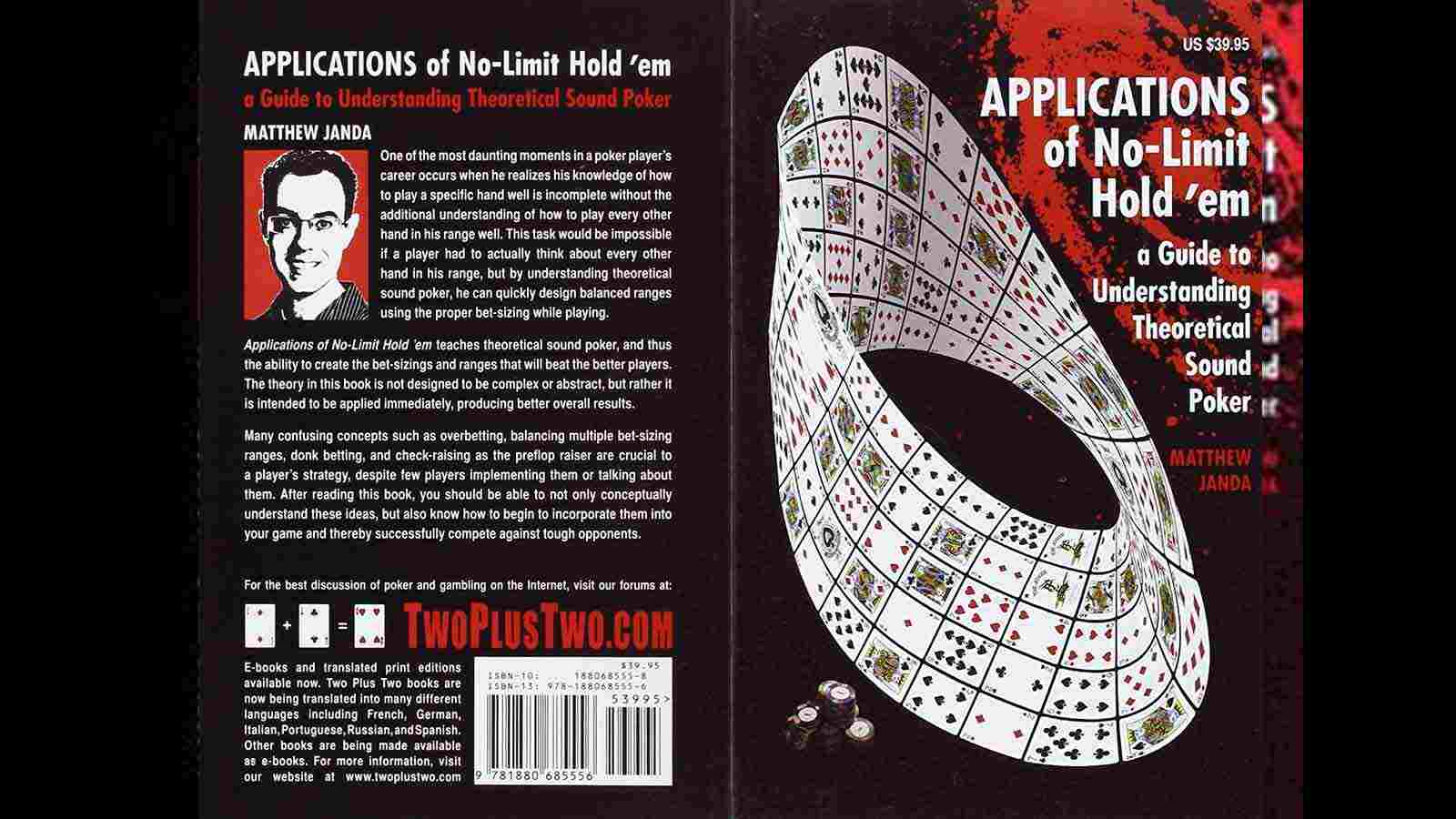 Full-time trainer
Janda discovered an interest in poker theory while studying business economics at UCLA. Well, one thing led to another, and he started making Hold'em training videos based on theory. He always emphasises the math necessary to succeed in the infamous game of chance.
Mathematical details suited for experienced players
Out of other poker books, this is mainly addressed to elite players that want to deepen their game knowledge.
British players that found themselves with a hand that seemed to have potential but did not know used it correctly must read this book. The best part is that if you like math Janda provides mathematical explanations for every situation described. Having lengthy mathematic to back up any claim makes these titles part of the best poker books out there.
14. Modern Poker Theory – the Tournament Workbook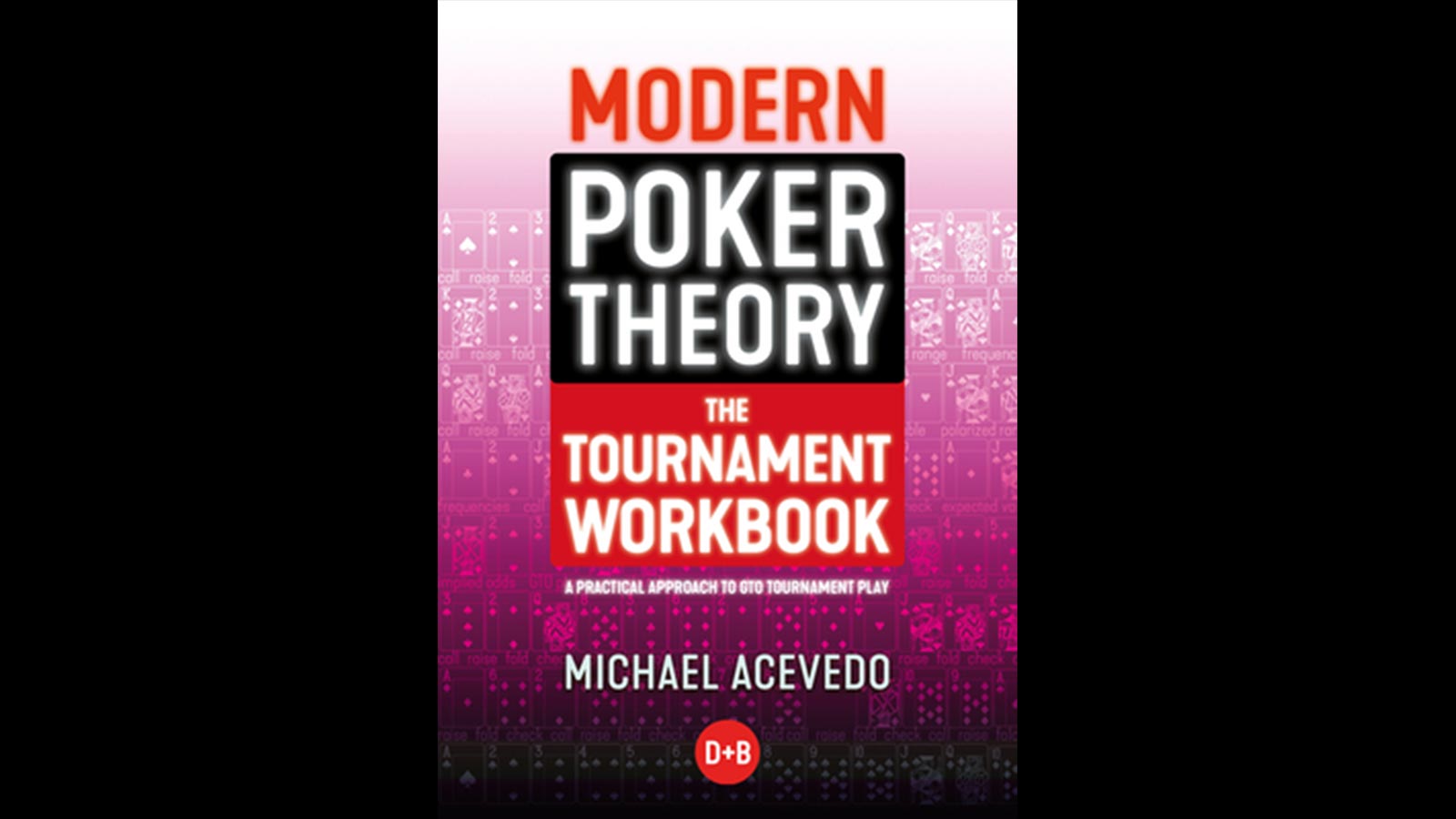 The mathematician poker player and teacher
The Puerto Rico native is a professional player with a background in mathematics. He participated in a lot of online games and managed to stay on top. Apart from his pro career, he makes videos for tournament training websites and coaches' people worldwide.
Acevedo is an expert in the theoretical attributes because he helped build the PioSOLVER, arguably the best GTO solvers worldwide. He has not written many poker books, but his insight can show us how the future of Hold'em will look.
What's a GTO solver
The GTO acronym stands for Game Theory Optimal play. With this in mind, a GTO solver is a super calculator that can answer any question regarding a game situation. Anyone can use a GTO solver to set up a scenario and see the most efficient solution.
PioSOLVER the next generation of GTO solvers
This GTO solver is extremely fast compared to its counterparts. Its calculations range to include anything that can happen after the post-flop. Its accuracy and speed make it the first new generation of tools that turns Hold'em into a game of mathematical evaluation.
A complete guide to No-Limit Hold'em
What makes this one of the best poker books is the detailed approach to optimal play and how to apply it in actual games.
Knowing how a GTO works, the British players can have the upper hand on gamblers that do not realise its importance. This book presents itself as the game theory for the 21st century. Although we cannot say this for sure, much time and effort have been put into the research responsible for bringing this paperback.
Poker Psychology Books
15. Reading Poker Tells

A pioneer in poker psychology
Elwood's began his pro career in 2000 and made a living from 2003 to 2006. Eventually, he blended his Hold'em passion with his first love, psychology.
He always recorded notes on other players during his professional playing days. He started to see that nobody approached Hold'em from a behavioural psychology standpoint. This is the point where the pioneering happened.
As of right now, he wrote three of the best poker books from a psychological approach. All the info is accessible through his website that has videos about this subject. Furthermore, he was a coach and consultant for the WSOP Main Event and has featured articles in New York Times, Washington Post and Buzzfeed.
What's behavioural psychology
Behavioural psychology is a branch of psychology that studies how different internal and external factors influence our behaviours. It's mainly interested in discovering patterns in individuals' actions that can help us better understand how humans behave in specific situations.
By understanding behaviour patterns in different contexts, a person can predict how someone will act and even change that into something more desirable.
We recommend that our British players use the techniques and concepts that behavioural psychology has for preventing and understanding gambling addiction. Remember that addiction is a psychological process, and many of its symptoms are mental and emotional.
This book stands out from all the best poker books
It stands out because it has a purely psychological approach. It will show any British player how to evaluate facial expressions, gestures, verbal statements, body posture and much more.
Another relevant part is that it differentiates how situations can be similar, different and how to tell them apart. Furthermore, it includes techniques for influencing opponents.
After reading this book, most British players will get rid of common tells they displayed. We recommend this one to any person that likes Hold'em, psychology, or both. Nevertheless, we think it can be helpful in other life situations besides games of chance.
16. Elements of Poker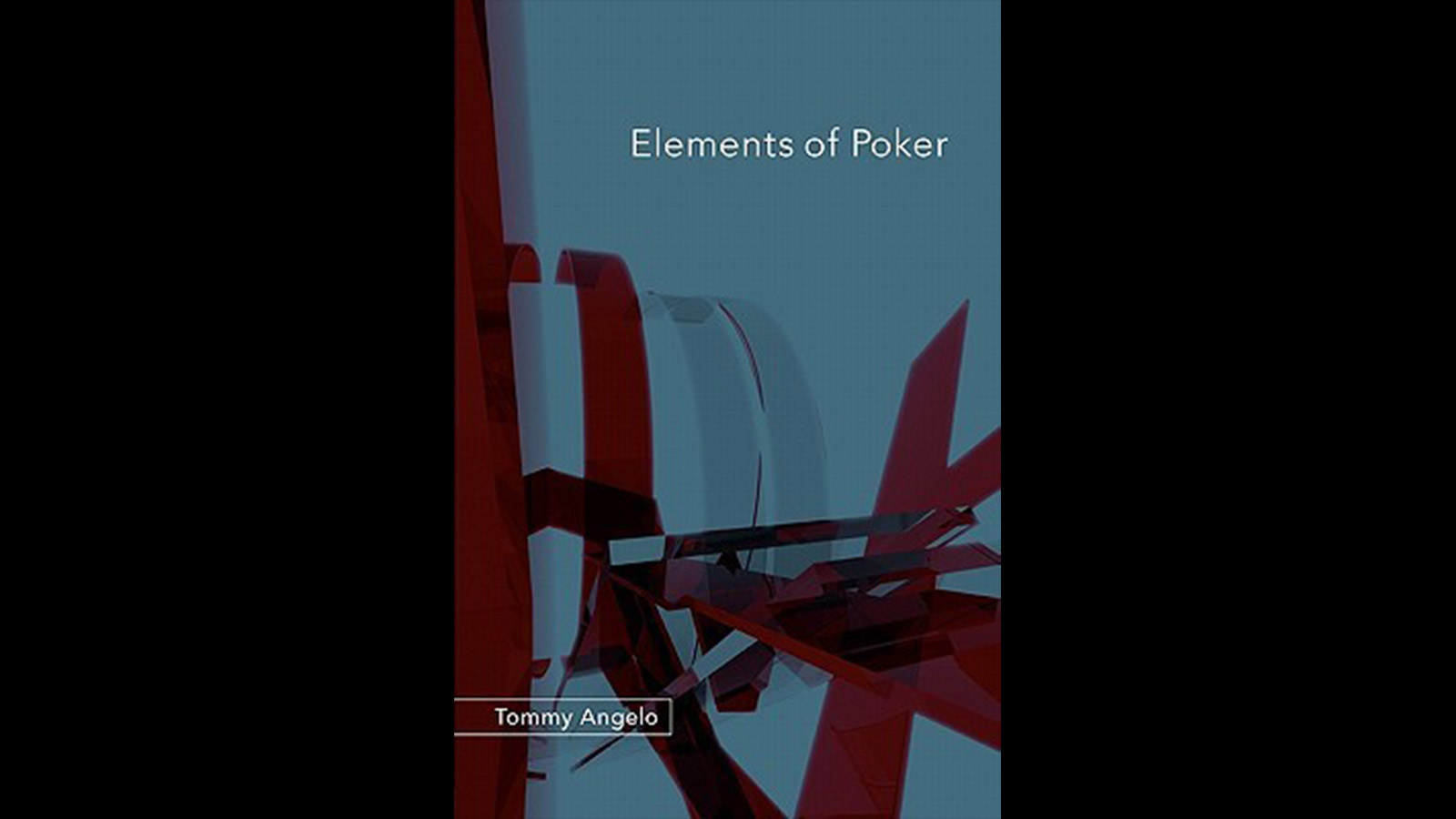 Successful career change
Before going into the pro scene, Angelo was a musician performing rock and country music. In 1990 he decided to switch his career from music to games of chance. The decision turned out to suit him perfectly.
He authored more than 150 articles, created and produced over 60 coaching videos and authored four of the best poker books out there.
Compared to other poker books, this is very well written
The author has a way with words that makes everything more than just easy to understand. The coaching is blended into stories that keep the reader captivated.
This book is about attitude more than anything since it provides help in dealing with tilt and other negative mental factors. It falls in a category of poker books for advanced players and as well as intermediates ones.
17. Caro's Book of Poker Tells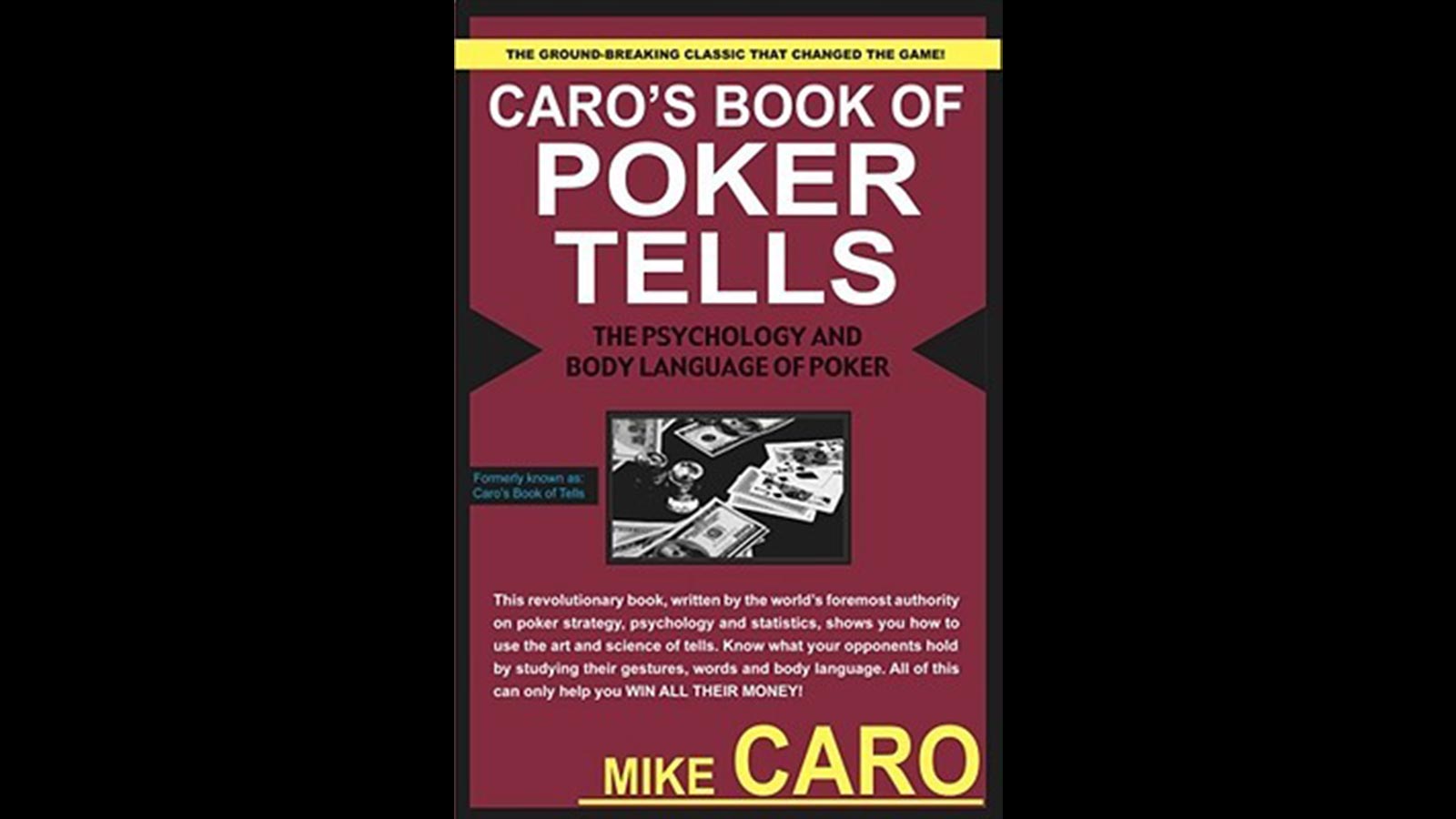 Lifelong gambling career
Caro did a lot of things related to gambling during his life. He contributed to the first Hold'em books ever written by Doyle Brunson by making 50 tables with statistics and writing a chapter. That book is regarded as a little outdated today, considering it came out in 1979.
Over the years, he worked as a consultant for many casinos. Caro took part in the development of Poker Probe, a pioneering computer program that studied game situations. He established the first permanent school named Mike Caro University of Poker, Gaming and Life Strategy.
He wrote some of the best poker books on the market while being the editor of Poker Player magazine and Gambling Times magazine.
People consider this one part of the top 10 best poker books ever
We cannot completely agree on this one, but it is one of the best poker books for beginners. If you don't know to interpret tells this one is going to be a great help.
The author tries to cover every possible detail and scenario; it has a lot of tables as well. From physical reactions to shaky hands and eye contact, the body language of tells is revealed. New players will surely get the most out of this. Still, it can be helpful to intermediate and advanced British players that struggle with reading their opponents.
18. The Mental Game of Poker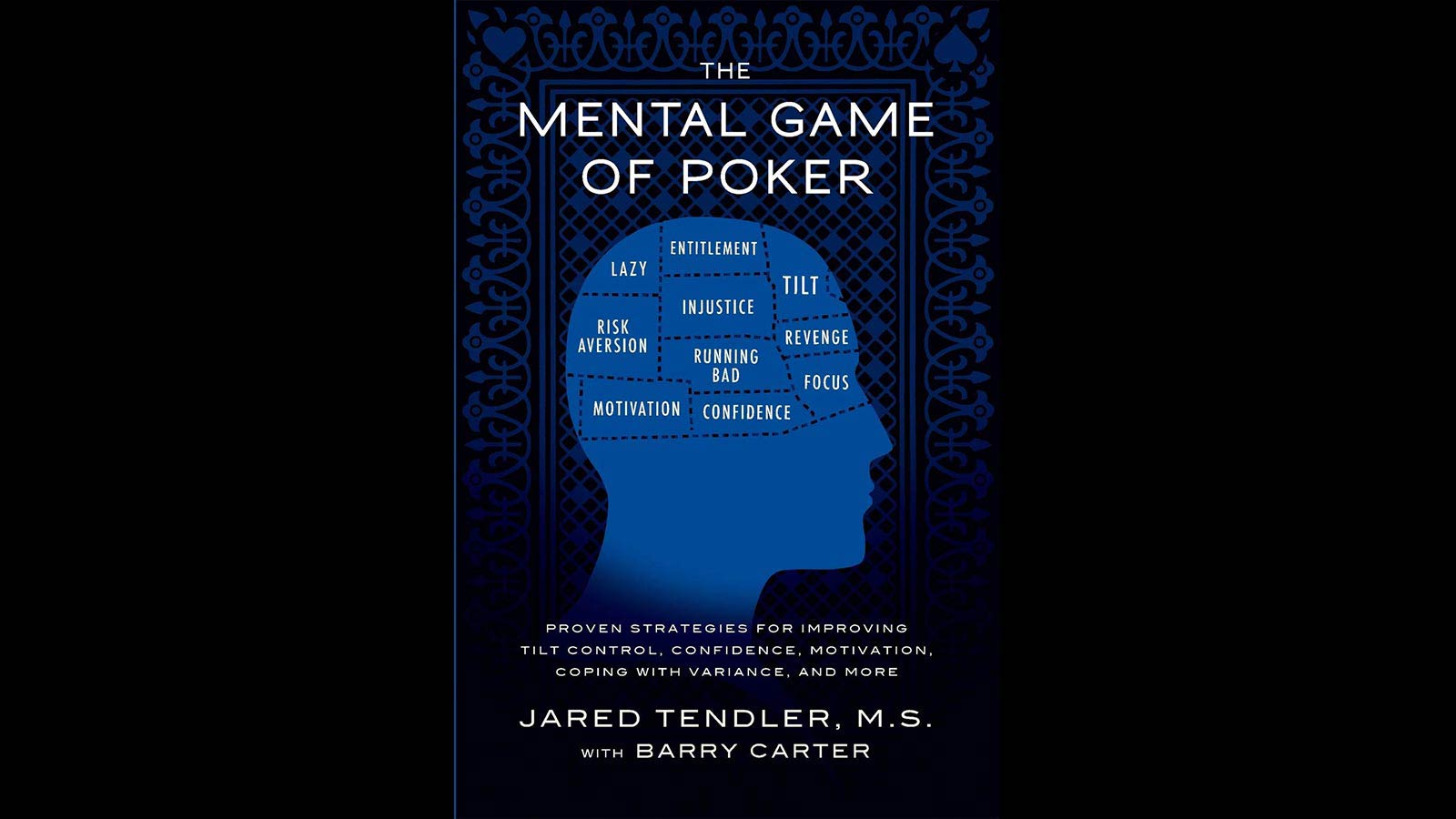 From golf to poker
The author has a master's degree in Counselling Psychology and is a licensed mental health counsellor. At first, Tendler acted as a coach for professional golfers, but he switched to games of change after a while. His knowledge made him an expert in the field, with around 200 pro players worldwide trained by him.
Tendler methods are also available in video format, articles, and forums. He writes for several magazines and is featured on different coaching websites.
The help that Counselling Psychology can provide
Going to a psychotherapist has a lot of perks. The most important being that it reduces any kind of psychological distress and promotes the overall well-being of individuals. In games of chance, these benefits help maintain emotional stability and control, which help a lot in making the right choice.
A step-by-step guide for emotional control in stressful games
The author wrote many poker books on this exact subject. All of them focus on techniques to resolve issues such as tilt, fear, and emotional distress. It emphasises the importance of self-control, confidence, and motivation, bringing ways to better channel and maintain them.
All the aspects covered in this book are an efficient way to stay in control of your gambling. Apart from this, we advise our British players to seek professional help if they feel like they lose control over their behaviour.
19. Playing the Player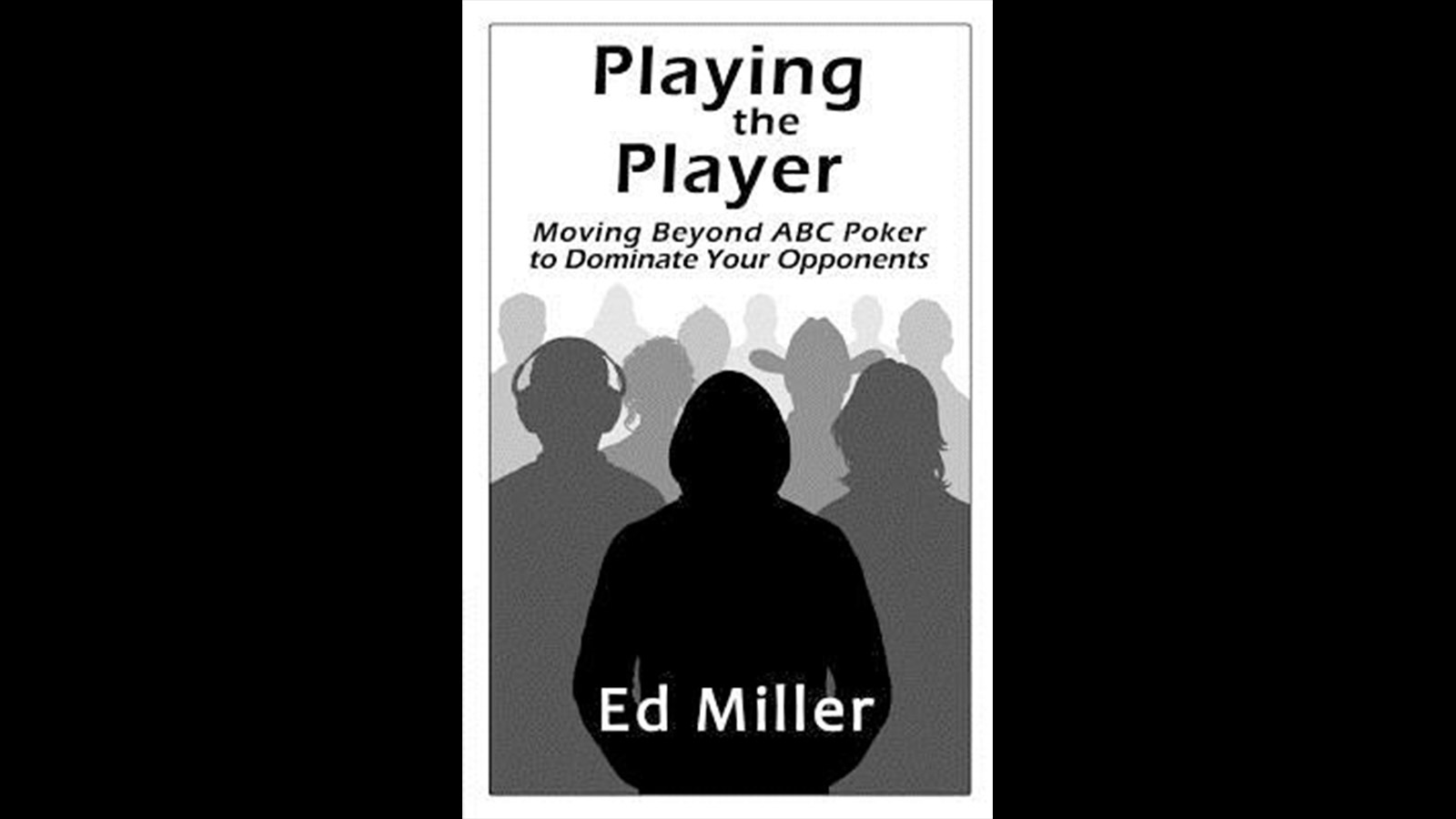 From software development to pro player
Miller obtained a degree from the Massachusetts Institute of Technology in physics and electrical engineering. At first, he worked at Microsoft as a software developer, but he moved to Las Vegas and started his pro career in Hold'Em.
Over the years, he wrote some of the best poker books. On top of that he does educational videos for card games and coaches' pro players.
A game of people, not of cards
The book strongly emphasises the idea that people are at the centre of Hold'Em. The most crucial aspect is making the correct read and the necessary adjustments.
Playing the player will teach you our British players how to gain the upper hand, profile adversaries, spot their weaknesses, and much more.
Real life stories
20. The Biggest Game in Town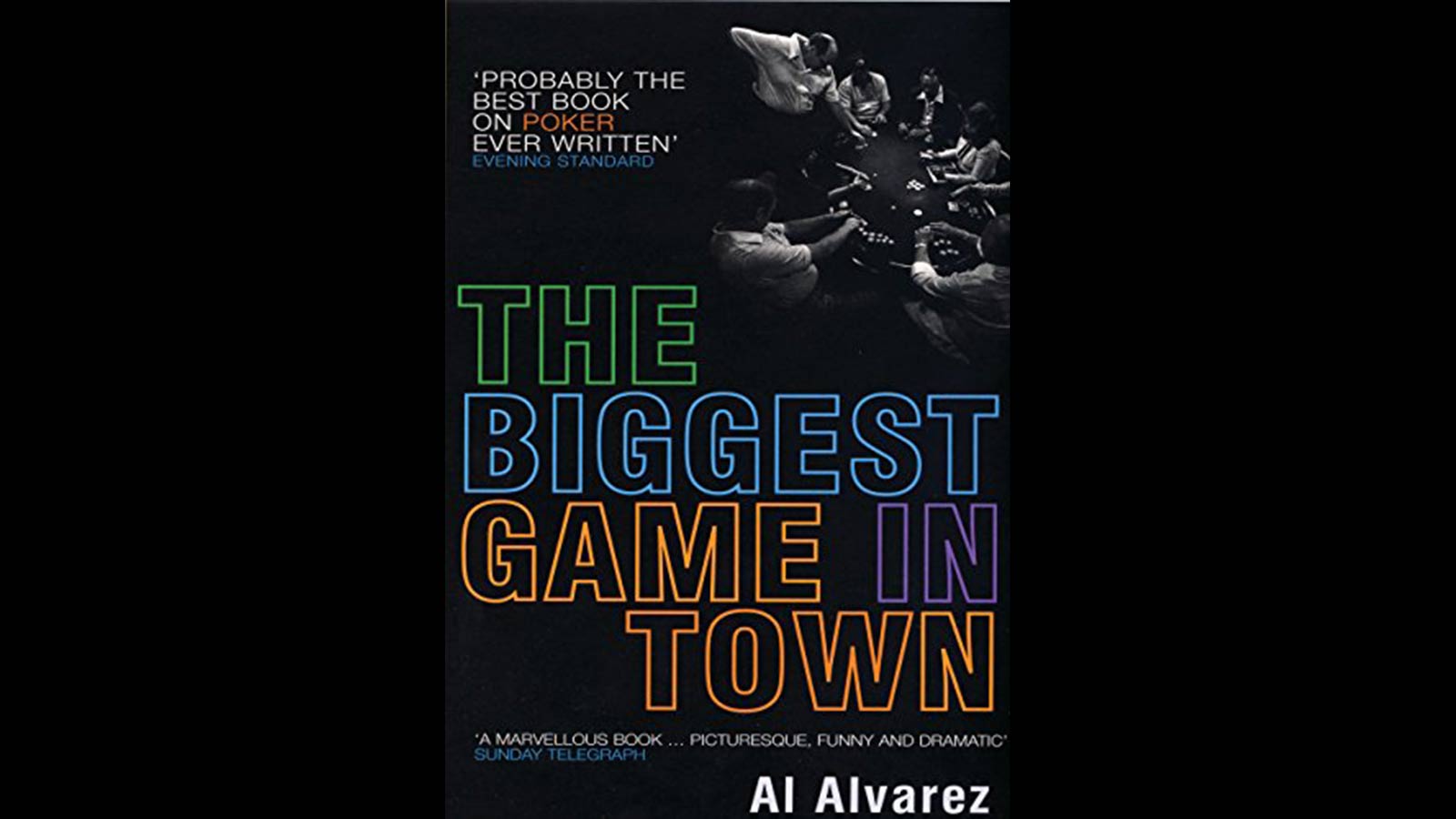 British writer
Alvarez was born in London and attended the Corpus Christi College of Oxford. Throughout his life, he was known for writing poems, novels, and essays.
He worked as a university teacher in the United Kingdom and the United States. He was an editor and critic for different newspapers and magazines. The acclaimed author was passionate about writing on different subjects, from divorce, dreams to the oil industry and gambling.
It's called "the best poker book ever written"
This book is not focused on strategies, tells or anything that has to do with getting on top in Hold'em. Its attention is on the author experience in Las Vegas during the 1981 World Series of Poker tournament.
During his three weeks stay in Vegas, the protagonist met with multiple pro players. From hustlers and madmen to addicts and geniuses that ruled the high stakes scene. The book dabbles into the glamorous and dangerous world of gambling.
This text provides valuable insight into how tournaments were conducted before television and the internet started broadcasting them.
21. For Richer, For Poorer: A Love Affair with Poker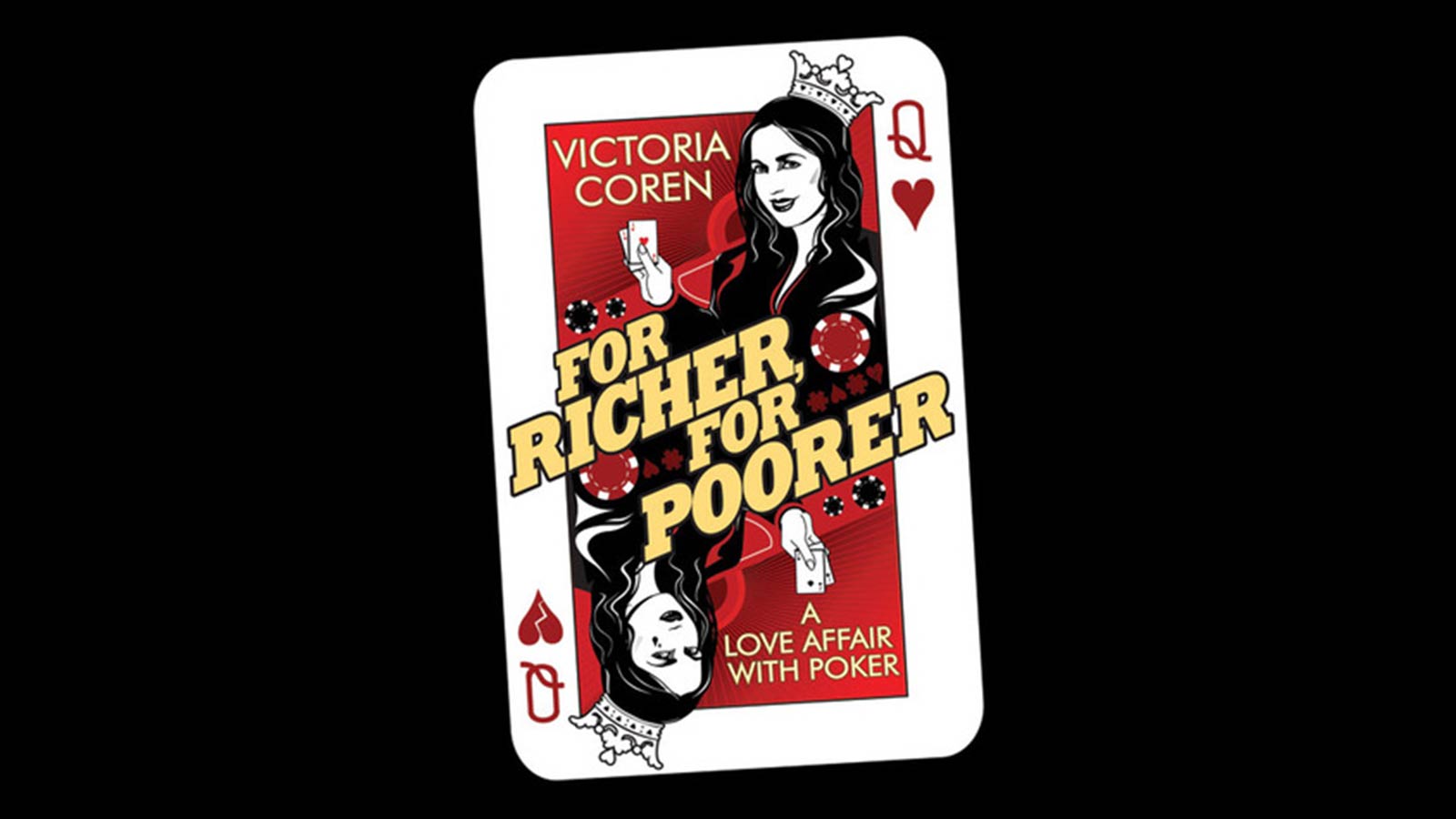 Writer, TV host and pro player
Coren started writing when she was 14 for a teenager magazine. She wrote for several years columns in a popular British newspaper about the life of teenagers. Over the years, Coren did many jobs, one of the most renowned being hosts of the Only Connect quiz show since 2008.
Her most outstanding achievements
The first woman champion of the European Poker Tour

The first player to triumph in both a televised pro tournament and a televised celebrity tournament

The first gambler to be victorious in two European Poker Tour Main Events.
Apart from her impressive achievements, she has over $2 and a half million in total career earnings.
What's the European Poker Tour?
The EPT is a tournament like the WSOP that started in 2004 when Texas Hold'Em popularity skyrocketed.
The prize pool started small, with the first ones being somewhere around $100 thousand. However, it got in the lines of hundreds of thousands and even over a million dollars over the years.
An interesting life is an understatement
The book is not about strategies of game tips, but it's one of the best poker books when it comes to real-life stories. It's a memoir of how the author won the 2006 European tournament and about her lifelong struggle with the game. The ups and downs of the game brought her from illegal cash games to the high stakes of the charming Vegas and Monte Carlo.
This fascinating story presents the author's life with the good and the bad that gambling can bring. Coincidentally during timeframe, the popular card game left the underground and became a mainstream sport.
Keep on playing
This list contains the best poker books you can find out there. Reading these books is coupled perfectly with the first-hand experience of constantly playing the game. The experience gained while playing will give our British players more room for improvement while reading and applying the authors' advice.
However, although the writers make it seem easy and normal to place big bets and take high risks, that is not the case. Irresponsible gambling will not get anyone far. Instead, taking calculated risks that cannot damage your bank account is the best and most efficient way to approach anything that involves game's chance.
References