The latest casino news from Macau: Will casinos disappear?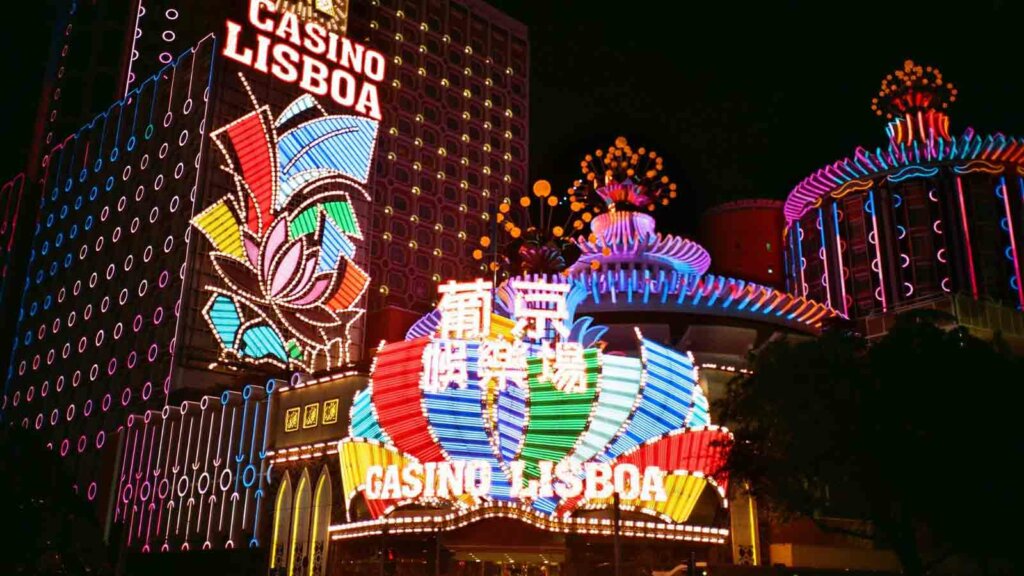 Casino revenues in Macau are crumbling! The world's largest gambling hub, have been dropping and this is causing businesses to close down and unemployment to go up. The new regulations are to blame and they are having a major impact on the city. Will Macao recover from this dramatic situation?
Will casinos disappear in Macau? 4 main answers
The gross revenue of Macau casinos plummeted;
New regulations may additionally damage the Macau gambling industry;
Fewer gamblers are travelling to the region to play at casinos;
Some of the best casino apps contribute to the plunge in Macau gambling revenues.
Macau gambling revenues face an unprecedented reduction in April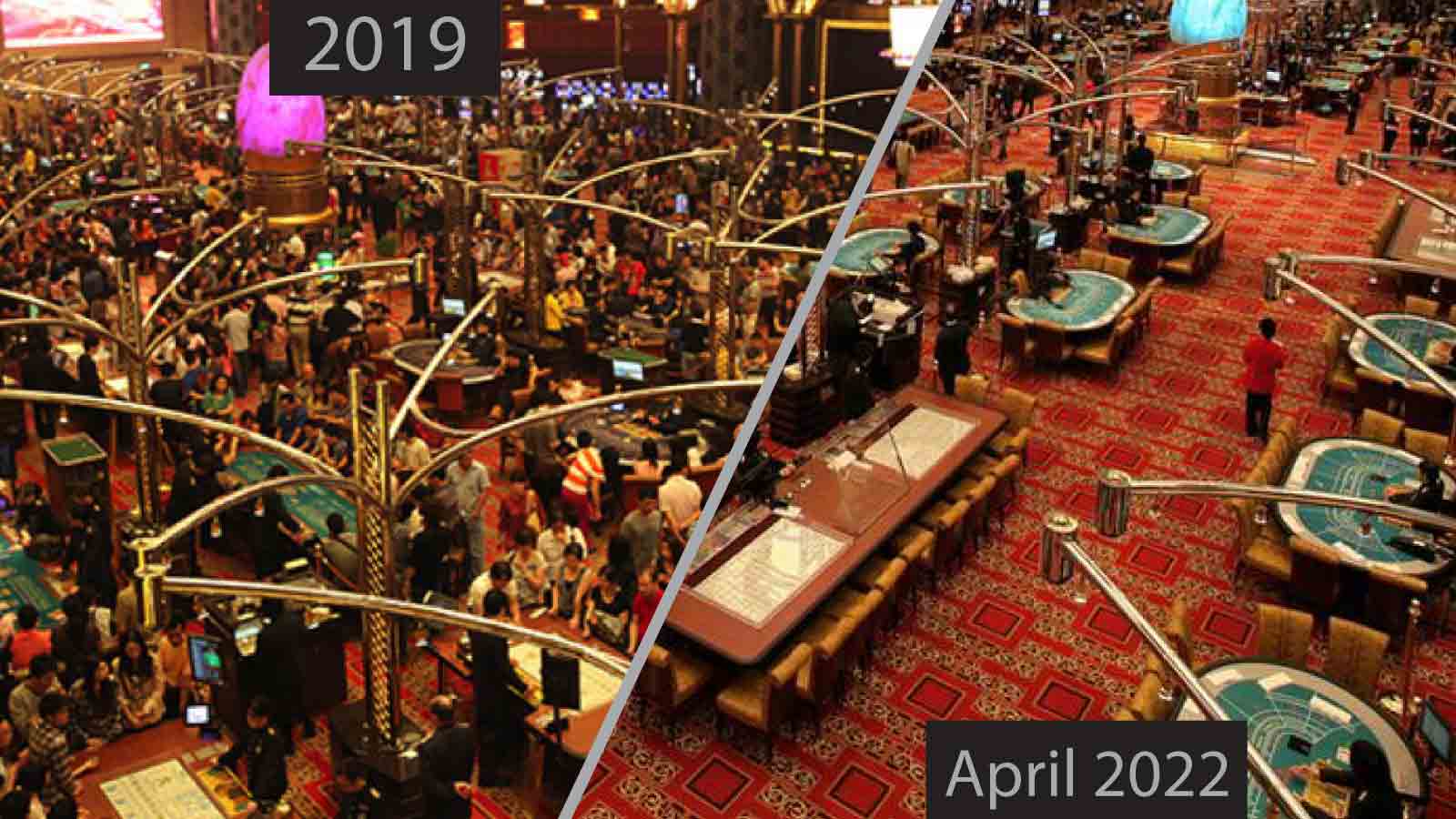 According to recent Macau casino news and statistics, this region's 2021 gambling gross revenue was 29.85% of that obtained in 2019.
This suggests a decrease of approximately 70.15% over only two years, plummeting the region's economy while the debts increase.
Although the decrease isn't as steep as the one in 2020, the prospect of Macau's casino industry reaching its past success seems rather unrealistic.
This is the result of several factors, such as:
Reduced visitor numbers
Global circumstances
Progressively stricter regulations
Technological development
Despite its small size, Macau is one of the most prosperous regions in the world.
This is mainly due to the Macau gambling revenue, which reached approximately $36 billion in 2019.
To better understand how significant the contribution of this industry is to the economy, you can compare this sum with the $6 billion revenue registered by the Vegas Strip within the same year.
Visitor numbers fell, according to the latest casino news from Macau
Due to global circumstances, visitor numbers fell by 23.7% in April 2022, inevitably lowering the number of players in Macau casino establishments.
The region heavily relies on tourism to support its economy, with Macau casino taxes constituting over 80% of government revenue.
Thus, Macau gambling statistics seem rather disheartening, especially since around 90% of their visitors are not locals, but travellers from mainland China.
Measures that may discourage high-rollers to play at Macau casinos
Interdiction of non-gambling promotions and VIP parlours;
More drastic oversight measures that may affect the diversity of Macau casino services.
Thus, at least some of the high-rolling millionaires who came to Macau gambling establishments may lose their interest in doing so.
Soon after the measure propositions were first announced in 2021, investors withdrew as much as $18.4 billion from the Macau gambling industry's stocks, lowering the value of the top six Macau gambling operators by approximately 23%.
Under such conditions, the prediction seems realistic.
Current Macau casino visitors compared with other years
| Macau visitors | Year |
| --- | --- |
| 39.41 million | 2019 |
| 5.9 million | 2020 |
| 7.71 million | 2021 |
We created a table using the most reliable Macau gambling statistics available to help our readers visualise the fluctuations in Macau casino visitor numbers.
According to the most recent Macau gambling news, in the first quarter of 2022, only 606.841 travellers have come to the region so far.
The possible consequences of such a reduction
| Tourist gambling spendings | Year |
| --- | --- |
| $235.93 million | 2019 |
| $47.25 million | 2020 |
| $86.86 million | 2021 |
In the first 2022 quarter, the decrease in overnight visitors generated a decrease of 25.1% in gaming services. Both are contributing factors to the region's 8.9% economic shrinkage.
How dramatic is the current Macau revenue fall?
To better understand the decrease in Macau gambling revenue, it is necessary to learn from concrete data, as Macau gambling news does not suffice.
Our team wants to eliminate any confusion by presenting accurate and up-to-date Macau gambling statistics, leaving aside the speculations you'll often find in Macau casino news.
Thus, here is a simple representation of the gross revenue generated from gaming and gambling activities in this region:
Gross revenue from gaming and gambling in Macau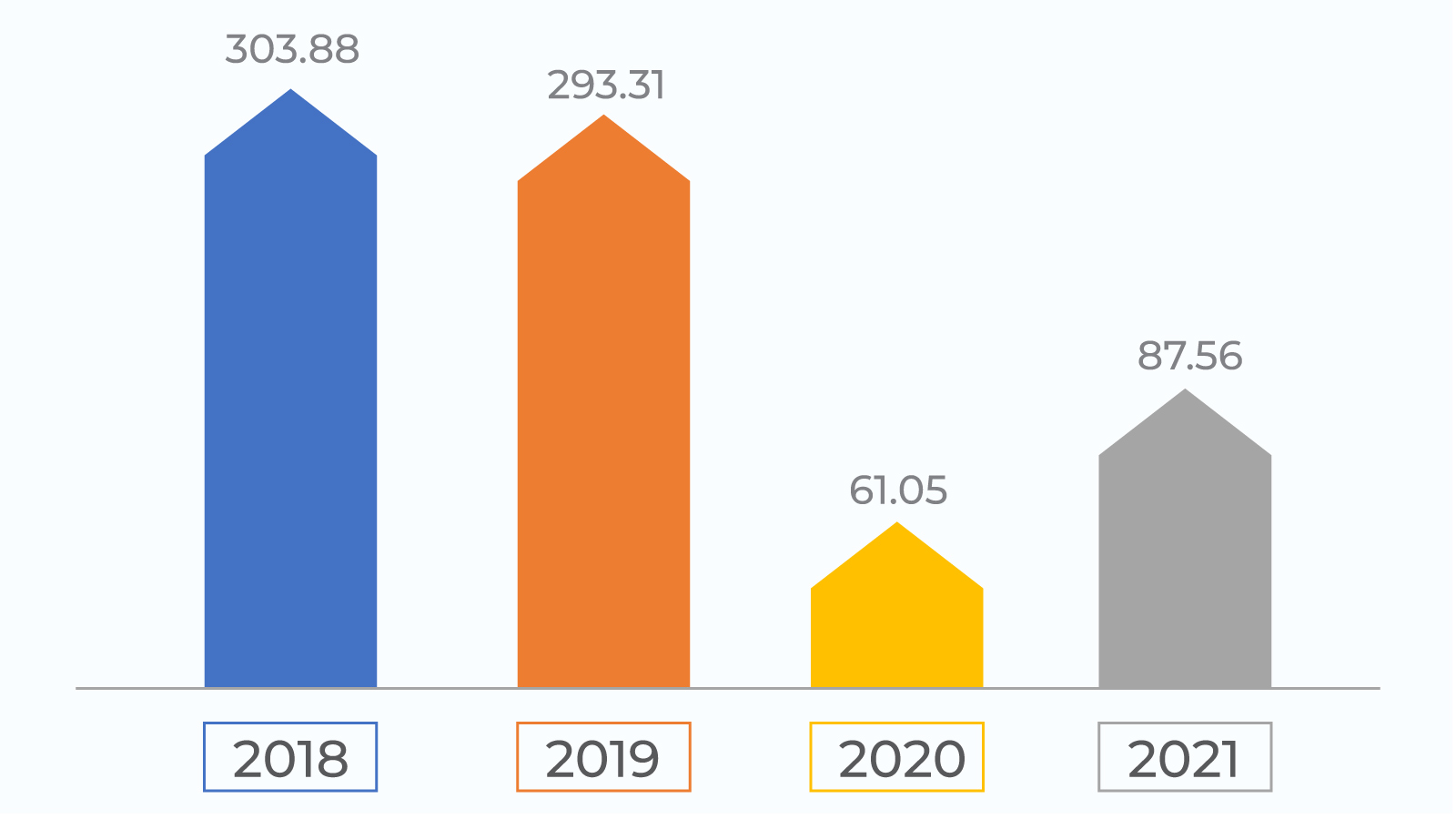 Possible causes for falling Macau gambling revenues
To ensure a comprehensive understanding of this event, our team analysed and discussed both reliable Macau gambling statistics and Macau casino news.
Disclaimer
This section comprises all the objective data gathered by CasinoAlpha. It's worth noting that none of the sections within this article reflect our opinions, but rather encompass up-to-date information accessible to the public.
The Chinese government's attitude towards the Macau casino industry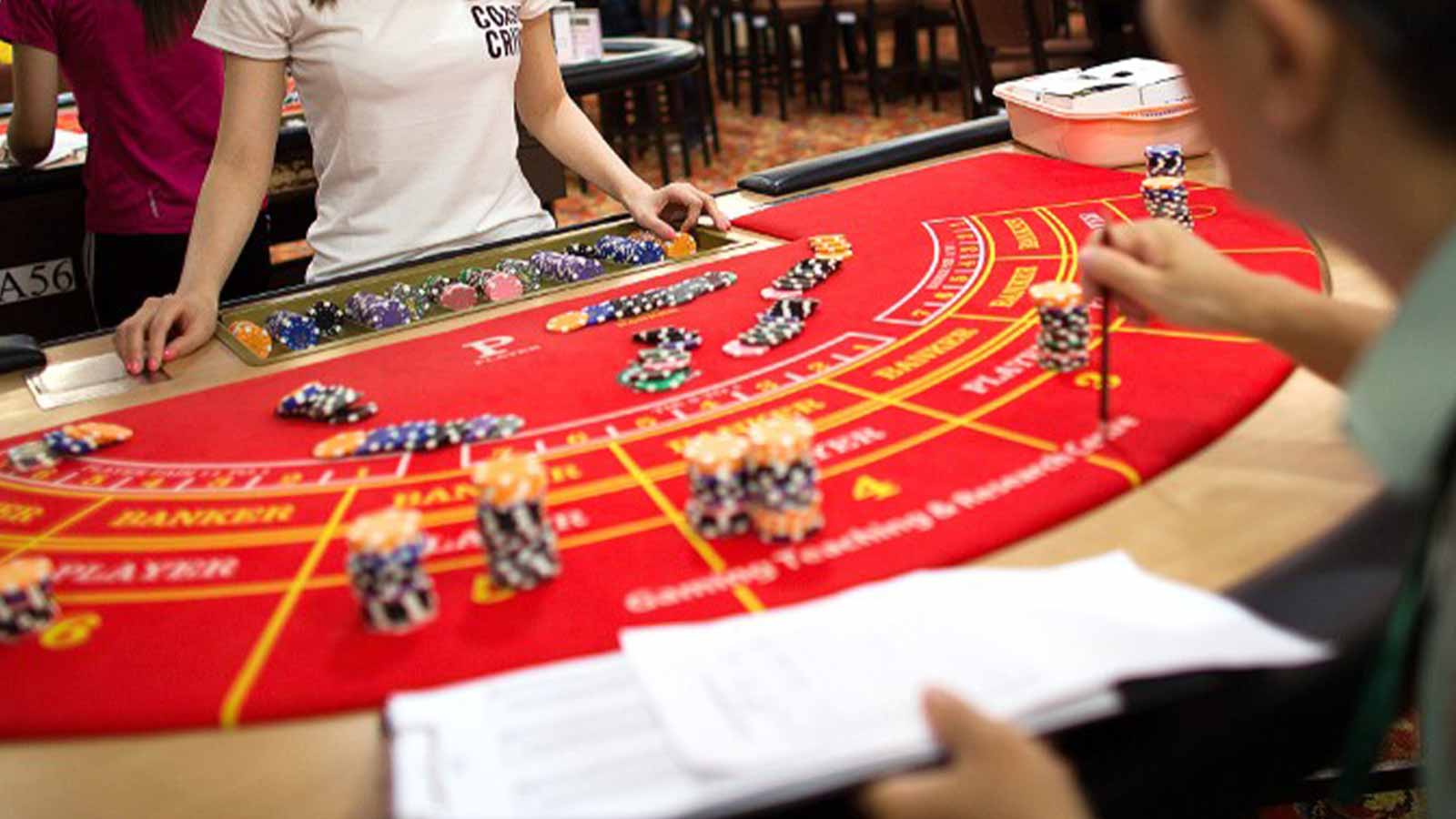 The Chinese officials have drafted a new law imposing much stricter license eligibility requirements, and since all gambling licenses expire in June 2022, Macau casino establishments must adapt quickly to request renewals.
Here are some of the clauses:
Macau casino operators must adapt their activity according to national security interests;
15% of any Macau casino's share capital must be held by a director with Macau citizenship;
The capital of all Macau casino operators must reach $624 million;
A cap has been added to the public float of shares to facilitate an efficient supervision process of Macau gambling establishments.
A harsh environment
In an attempt to reduce the industry's expansion and turn the region into an entertainment hub, the government actively discourages the practices of junket companies.
With only 46 left on the market at the beginning of 2022, this number lowers considerably each month. However, junkets will continue to provide credits to players, but under much stricter conditions.
The Macau gambling industry is mixed into the fight against inequality
One of the main social categories affected by the imbalance is the youth.
Since no other field in the region is as developed as the Macau gambling industry, many young people have so far chosen to renounce their studies to obtain well-paid jobs at casinos.
This comes as no surprise, given the salaries they can earn.
Here are some numbers you may not find in most Macau gambling news
| Industry | 2021 median monthly salary (in patacas) |
| --- | --- |
| Real estate & business | 10.000 |
| Restaurants, hotels & similar activities | 11.800 |
| Gaming, recreational & other services | 19.000 |
| Finance | 21.000 |
Even so, wealth inequality is a dire problem for most Macau citizens. The 2.3% poverty rate stated by the government in 2017 only accounts for the average income.
Unfortunately, this is neither sufficient nor accurate: the living costs here are high, and they have been raising proportionally to the development of the Macau gambling industry.
Unemployment rates from 2018 to 2022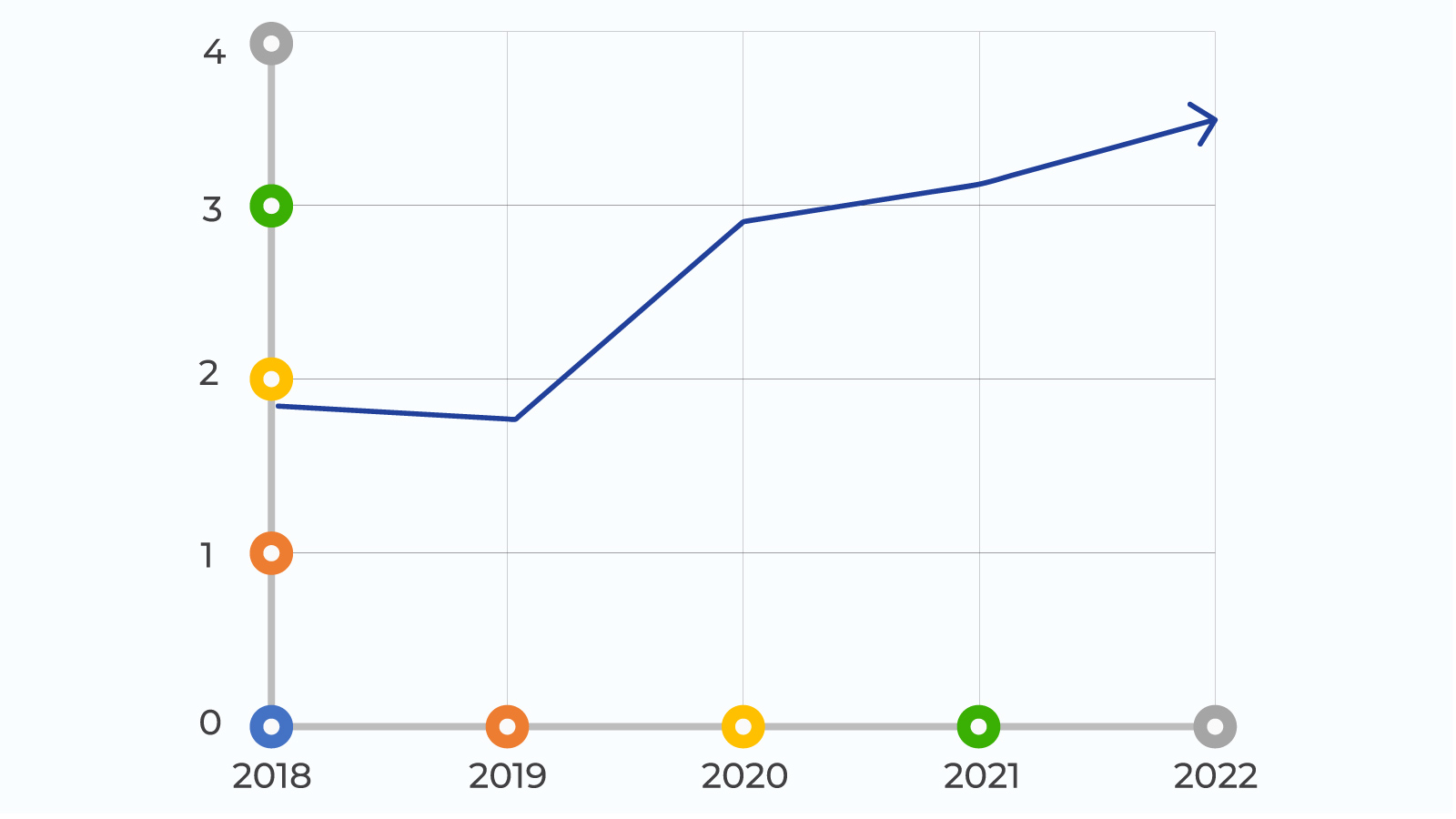 The unemployment rate has grown considerably since 2019, reaching 3.5% in April 2022.
This is the highest unemployment rate in the region since 2009, and it's in direct relation to gambling Macau establishments.
The online casino boom and its effects on the Macau gambling revenues
Due to the global circumstances, many Macau casino players have chosen the path of the best online casinos to pursue their hobby.
For instance, during the Lunar Year holiday, online Macau gambling increased by 90% from 2019 to 2020, lowering the profits of land-based casinos significantly.
Let's explain this matter simply.
Why the number of land-based casino players may continue to decrease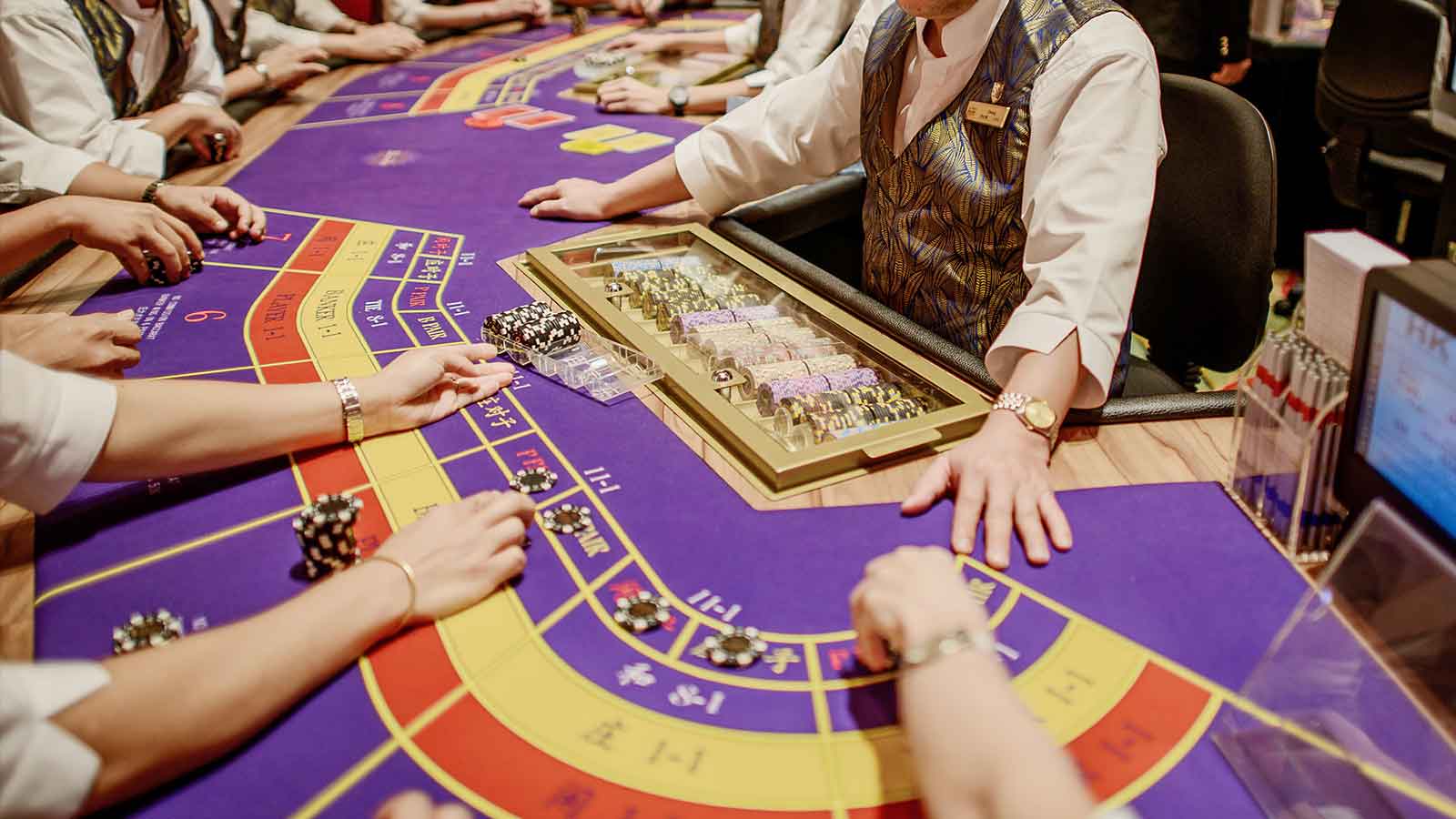 While it's true that real-life play provides a more complex experience, health concerns and national restrictions have determined players to avoid it in the past three years.
Since the region's tourism industry doesn't have much to offer besides live gambling, it is unlikely for visitors to come to Macau and only pursue casino gameplay as a side recreational activity.
The latest casino news from Macau isn't very encouraging either, and this is mainly caused by the lack of online gambling regulation.
A stark contrast in player preferences
According to recent Macau gambling news, well-established platforms and Philippines licensees seem to be the players' top choices, while the land-based casinos in Macau still need time to adapt to this change in preference.
The demise of junket operators: How it affects the region
If you've checked the latest casino news from Macau, you may have noticed many mentions regarding junket operators and VIP offers.
What is the connection?
Their impact on the gross revenue of gambling operators is high, so any changes in their activity can also impact the economy.
Earlier this year, the government solicited junkets to stop providing mainland China casino players with credits.
Some of them have been stopped in the meantime, while others (such as Suncity) have decided to close their VIP rooms after being caught participating in illegal activities.
The reasons for this discouragement vary:
One of the most relevant ones is that, according to the authorities' suspicions, junkets may take part in siphoning enormous sums of money from China, where gambling is prohibited;
Officials have recently declared that junket operators will not become illegal, but they will have to abide by harsher rules.
Depending on future regulations, these intermediaries may have to change the specifics of their activity, potentially lowering the earnings of Macau gambling establishments.
Why is Macau gambling dwindling?
As we have so far discussed, numerous factors determined the industry's plummeting.
The contribution of each one is highly difficult to estimate, as there are no official Macau gambling statistics available regarding this matter.
Since we only provide fact-checked information, we must mention that the following graph does not display official percentages. Rather, our team wants to help you visualise the most relevant causes we gathered and analysed.
The main reasons for Macau's gambling industry plummeting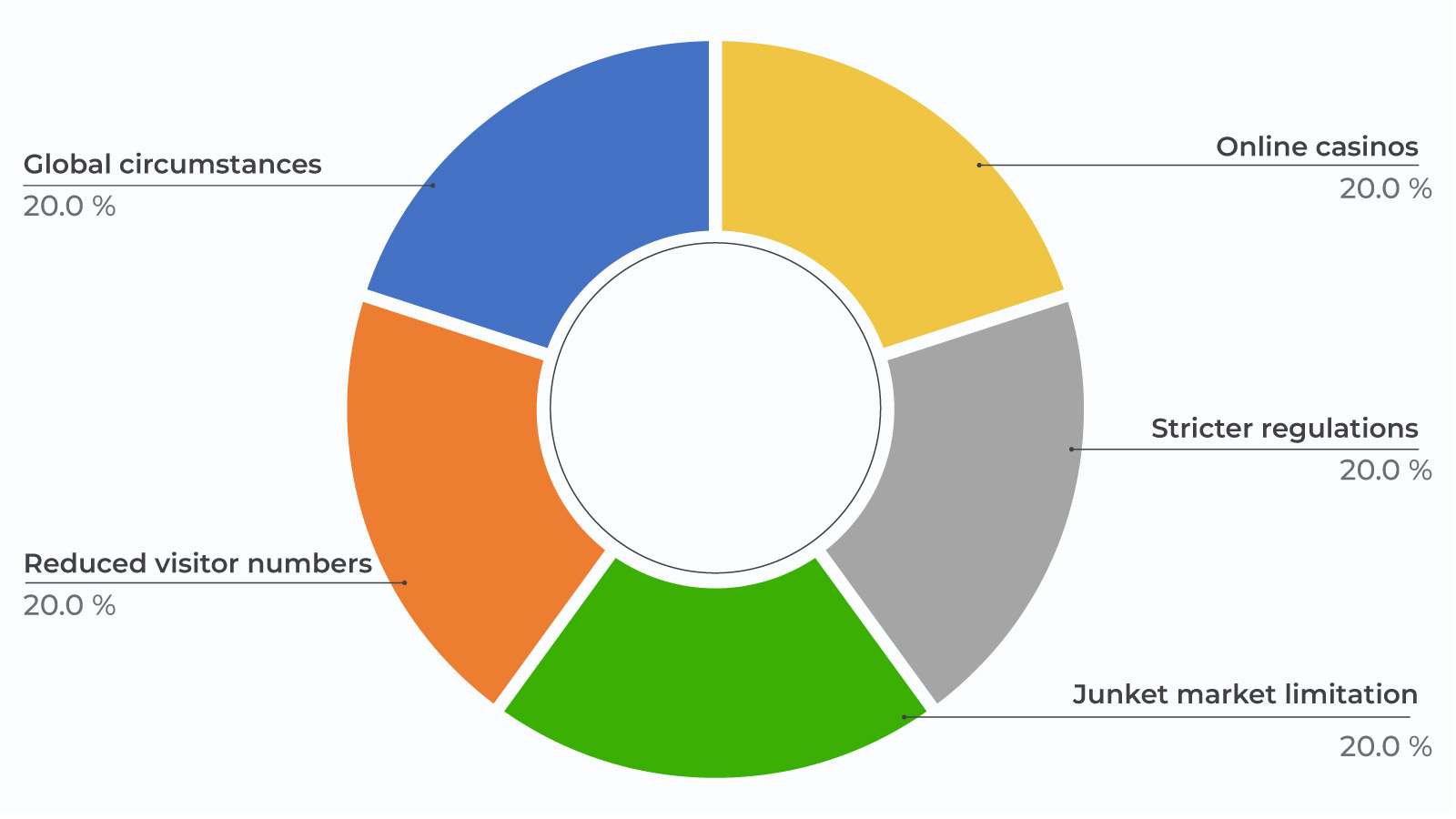 What does the Macau casino news spell out for the industry?
Considering the latest Macau casino news, some believe that Macau gambling revenues may be recovered after all. This is supported by the following facts:
The new regulations involve an up to 5% tax cut for every Macau gambling revenue that meets the applicable license requirements;
Under certain conditions, travellers from Portugal are allowed to come to the region;
The government encourages casinos to not fire employees, but rather to find alternative solutions that may minimise the reductions in Macau gambling revenues, such as unpaid leave;
Satellite casinos will stay in business.
However, Macau casino news also presents overwhelmingly numerous factors that can make recovery difficult. These include:
The gross revenue of Macau casino establishments has been significantly decreasing in the past few years;
Not as many players are interested in visiting land-based casinos, particularly due to all the new mobile casinos available;
Global circumstances are uncertain, and additional limitations could be imposed anytime; the once homes of the best slot machines seem to be forgotten by its once loyal visitors;
Macau casino establishments may find it too strenuous to abide by the new license eligibility requirements;
The limitation of junket operators amplifies the reductions in gross revenue.
Our methodology and sources
We analysed all previous statistics using our gambling expertise. Any political or social evaluations are based on other studies and only interpreted through their influence on the Macau gambling industry.
The CasinoAlpha expert team has spent dozens of hours conducting research for this article.
Our team only used official and renowned sources for this report, including economic and social reports:
After collecting all indispensable data, the CasinoAlpha analysts created explanatory tables and graphs to facilitate a smoother learning process.
All data, along with all the explanatory content, has been verified by reviewers with a high degree of expertise in the gambling industry.
This is to provide our readers with fact-checked information that is presented objectively, so you can develop a solid point of view.
Our analysis is based on a wide range of official statistics from trusted sources, such as:
We also employed our gambling expertise to make this report as transparent as possible. Reliability is what describes us best, and we want our efforts to be as useful to our audience as their feedback is to us.