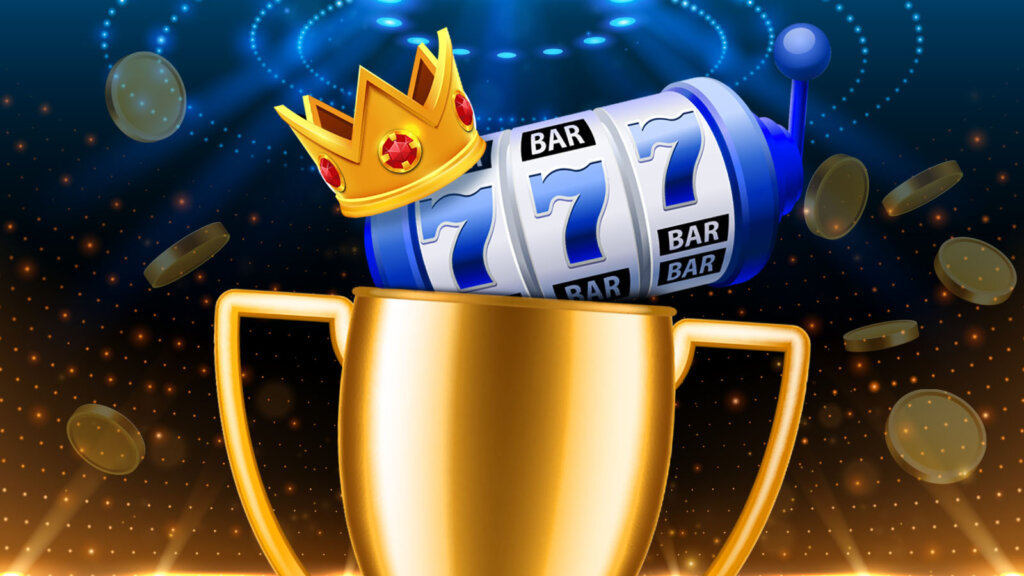 Slots Tournament Handbook | How the Top Players Crush the Competition
Only 30% of players know the secrets to crushing slot tournaments. Here's how you can join the top winners – we've rounded up a few insight tips and tricks to make tournaments a bit more enjoyable, and what to look forward to when playing with free spins bonuses at these events.
How Does a Slot Tournament Work?
In a slot tournament, casinos generally offer players credits to play with and a fixed time duration. Players compete against each other to win huge cash or free play rewards. All player winnings are tracked, and at the end of the tournament, the points or coins gathered are ranked, then the player with the highest ranking wins. Here are some key things to note about slot tournaments:
Tournament slot machines used for tournaments are similar to real money slot machines. The main difference is that the machines are set to "tournament mode," casinos do this to prevent players from putting money in or taking money out.

Tournament slot machines have a preset countdown timer for each play round. Players each get an unlimited maximum number of bets to play while the countdown is running. Some tournament machines may come with bonus features players can activate during the day.

The countdown timer can range between 3-5 minutes, depending on the tournament type. Each player in a certain slot tournament gets the same countdown for all play rounds.

High scores are based on bonus claims, winning combos on reels, and getting more spins completed within the countdown.

The total credit on the slot machine at the end of the play is the player's score for the round.

The scores at the end of each round are summed up to determine the player's tournament rankings. Some tournament types allow players to "toss out" a low score.
Slot tournaments might sound really complex, but the truth is that they are usually simple. To get started, you sign up for a casino slot tournament in advance, and you are allocated a slot machine number + a specific amount of credit + a time window to play. You're going to compete with other slot players for the most wins and be crowned the winner of the slot tournament's top prize.
How to Increase Chance of Winning Slot Tournaments – 5 Tips That Actually Work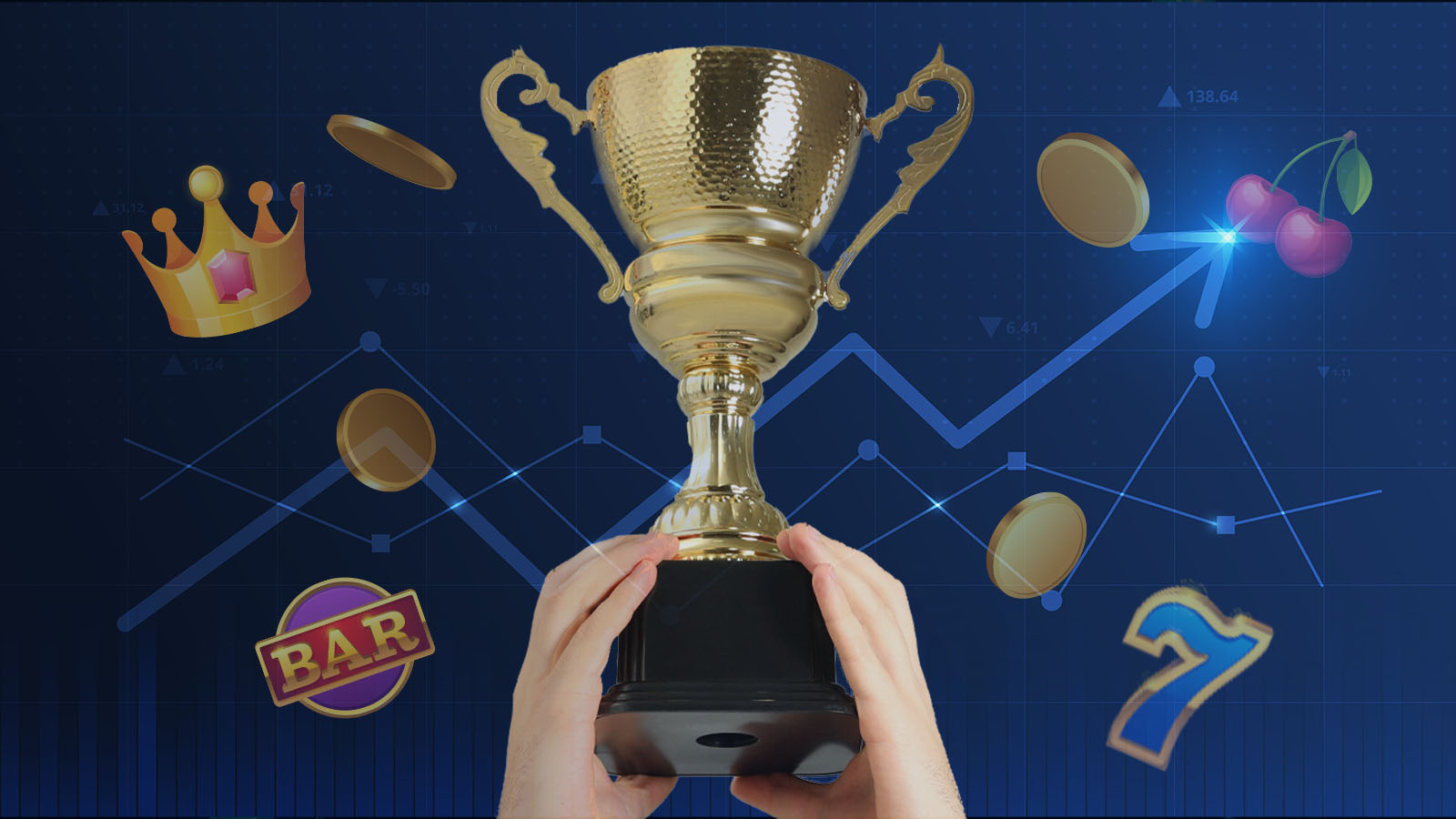 There are no cheats for beating the slot system; it's a fact that luck plays a major role when playing slot games. However, there are some strategies you can apply to increase your concentration and speed. Some of these strategies are:
Don't release the spin button. Keep playing with your fingers on the spin button and press as many times as possible; you have a time limit for using your allocated credit in the slot tournament. The number of times you spin can be the difference between winning and losing.
Be mindful of your timing. Slots will pause spinning to tally credits when you hit big wins. Ensure you start pressing the spin button immediately after the slot machine concludes the tallying process.
Hit the max bet amount. Most slots allow you to use various bet sizes during slot tournaments; they also release huge payout when you make the maximum amount of bet. Casinos such as Playzee Casino, Jackpot Village or Temple Nile Casino have a great payout percentage, also being part of our best payout casinos list. Slot tournaments are about winning as much as you can. The higher your stake, the larger your potential return will be.
Avoid distractions of any form when participating in slot tournaments. There is a higher guarantee of winning when your focus is locked in the game than when it's not.
Bet on every paylines. Paylines are the combination positions of slot symbols in which payouts are awarded. You must bet on the maximum number of pay lines to boost your chances of winning slot games.
Where is the Best Place to Play Slot Tournaments
With a little bit of research, players can find slot tournaments featuring video slots, Vegas slots, or even progressive jackpot slot games. A few online casinos that offer slot tournaments are Rainbow Riches Casino and Vegas Land Casino.
Players can enjoy slot tournaments on land-based or online casinos. While everyone will play the same slot game in a tournament, casinos can change the slot game for each tournament.
How Much Can I Win in Slot Tournaments?
There is no clear answer, as the potential payout varies depending on the tournament. The biggest prizes can range from 10,000 Dollars in FREEPLAY to 1,000,000 Dollars in cash (real money).
Some casinos may include an entry cost(some are free), and the number of players who register for the tournament will decide how much will be ultimately won. For example, if a hundred players pay £15 to participate, the tournament prize pool is £1500.
However, you must always check the tournament rules because it may be something a bit different where you choose, and it may or may not mean the tournament winner takes the entire £1500.
Types of Slot Tournaments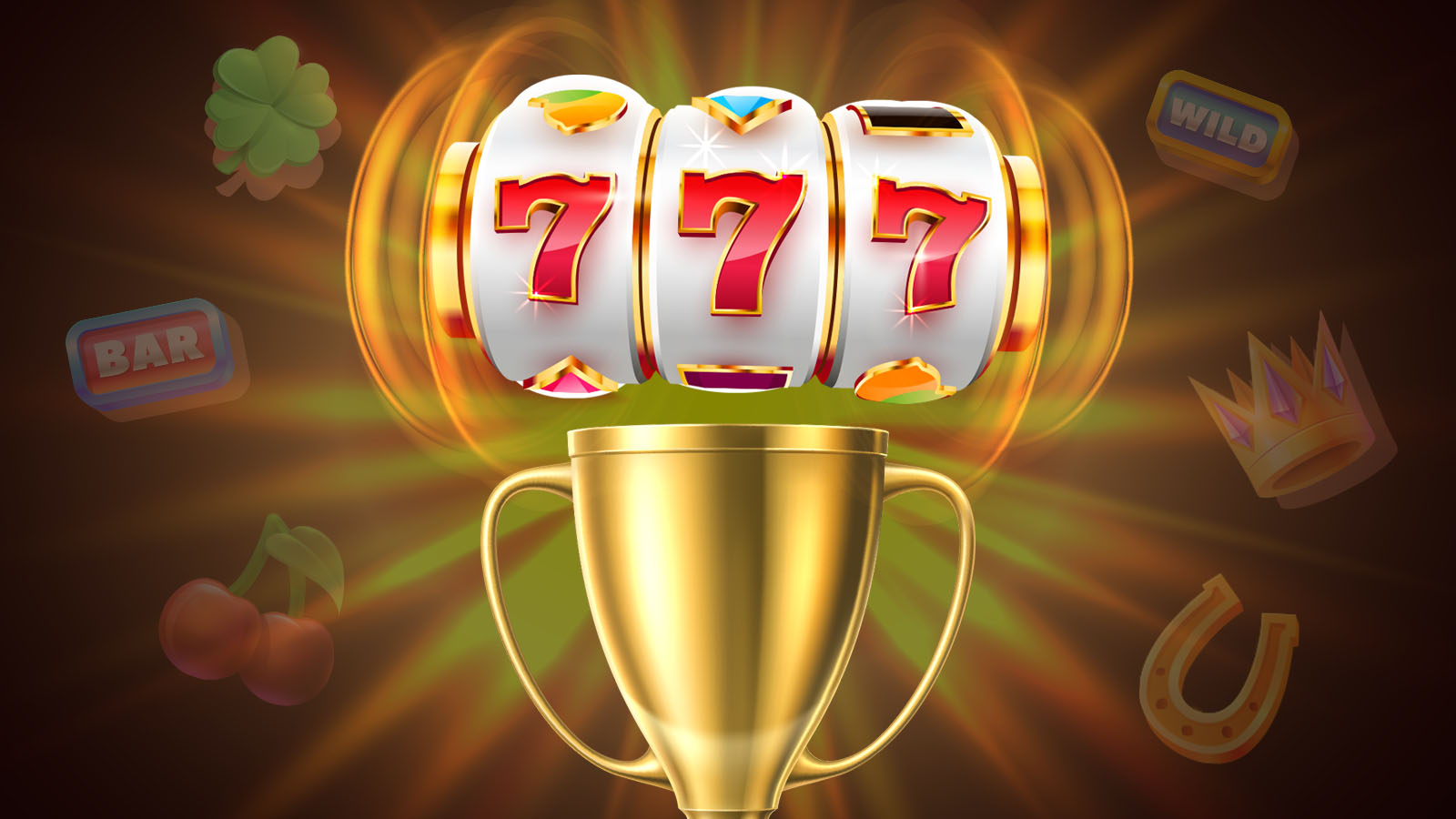 Las Vegas is where players can expect to find the biggest slot tournament in the world. However, other online casinos worldwide allow players to participate in slot tournaments. Gonzos Quest is a fun slot game by NetEnt with a slot tournament worth considering. Book of Ra and Book of the Dead are other popular slot tournament games you'll find in casinos, and Playtech games have always been recommended by our team at CasinoAlpha. Below are slot tournament types players can expect to find in casinos:
Scheduled Tournaments: These types of tournaments are the most common. You will find them on all online gambling sites with slot tournaments. Scheduled tournaments are timely; they have a starting and finishing time. To participate, players must visit the tournament section of their favourite online casino once registration begins to sign up, and then wait for the starting time. Scheduled tournaments can last between a few hours and a month.
Buy-in Tournaments: Just like scheduled tournaments, these tournaments are really popular for online slots. Buy-in requires players to pay a small entry fee to join the tournament. These entry fees are always less than £20 and are most times a part of the tournament prize pool. Once you sign up at an online casino and pay the registration fee, you will get your credit allocation to spin the reels. Online casinos make it quite open by offering a range of entry fees. This means high-stakes and low-rollers can join buy-in slot tournaments.
Sit N' Go: These are open-seat slot tournaments that are more common at UK online casinos. They are the faster version of scheduled or buy-in tournaments. There is a limited number of slots, and players must sign in to take one of the slots. Once all seats have been taken, the tournament will commence. These tournaments do not last as long as scheduled tournaments; they can be over in as little as 10 minutes or last for a day.
Reloader Tournaments: These tournaments are just like "re-buys" in poker tournaments. In reloader tournaments, the buy-in allocates your specific playtime and other relevant play information, but you can Re-buy these buy-ins for an extra fee and begin again if you lose out from your first buy-in.
Sign-up Freeroll: This tournament serves as a good way to know your way around a new online casino. Some operators bring this event as a part of the welcome bonus you receive when you join their online casino. You must, however, lower your expectations when it comes to the prize pool. This tournament is usually for new players, and rewards range between £40 and £100. New players should have fun with this tournament but mind the time commitment, then see if they enjoy the casino formats.
Survivor Slots Tournaments: This slot tournament type is where the real competition happens. The survivor slot is played in rounds, the lowest-ranking player for each round is eliminated at the end of each playing round. The elimination continues until only one player is remaining. Buy-ins are not allowed when playing survivor slots tournaments.
One-Shot Tournaments: This type of tournament adds extra pressure on slot players to land big wins. These single-elimination tournaments are similar to survivor slots, but you have only one chance to qualify for the next round. Buy-ins are not allowed in one-shot slot tournaments.
Extender Tournaments: This is similar to Reloader tournaments, but you get to buy Add-Ons in this tournament. The Add-Ons help boost your final score. Many players use this option to boost their winning odds, while some rely solely on their luck and ignore it
Are Slot Tournaments Really Worth Participating – Our Expert's Take
Whether or not a slot tournament is worth it will depend on the player. Lovers of the newest slots who may have the experience and skill for playing slot games will enjoy slot tournaments. However, you must remember that slot tournaments do not guarantee you any type of win. As a matter of fact, there's a possibility you will lose money along the way.
If you are considering joining a slot tournament, understand the time commitment and doing something is mostly based on hope. Watch your bankroll carefully and read the terms & conditions for the tournament.
Classic Slots: A Short Refresher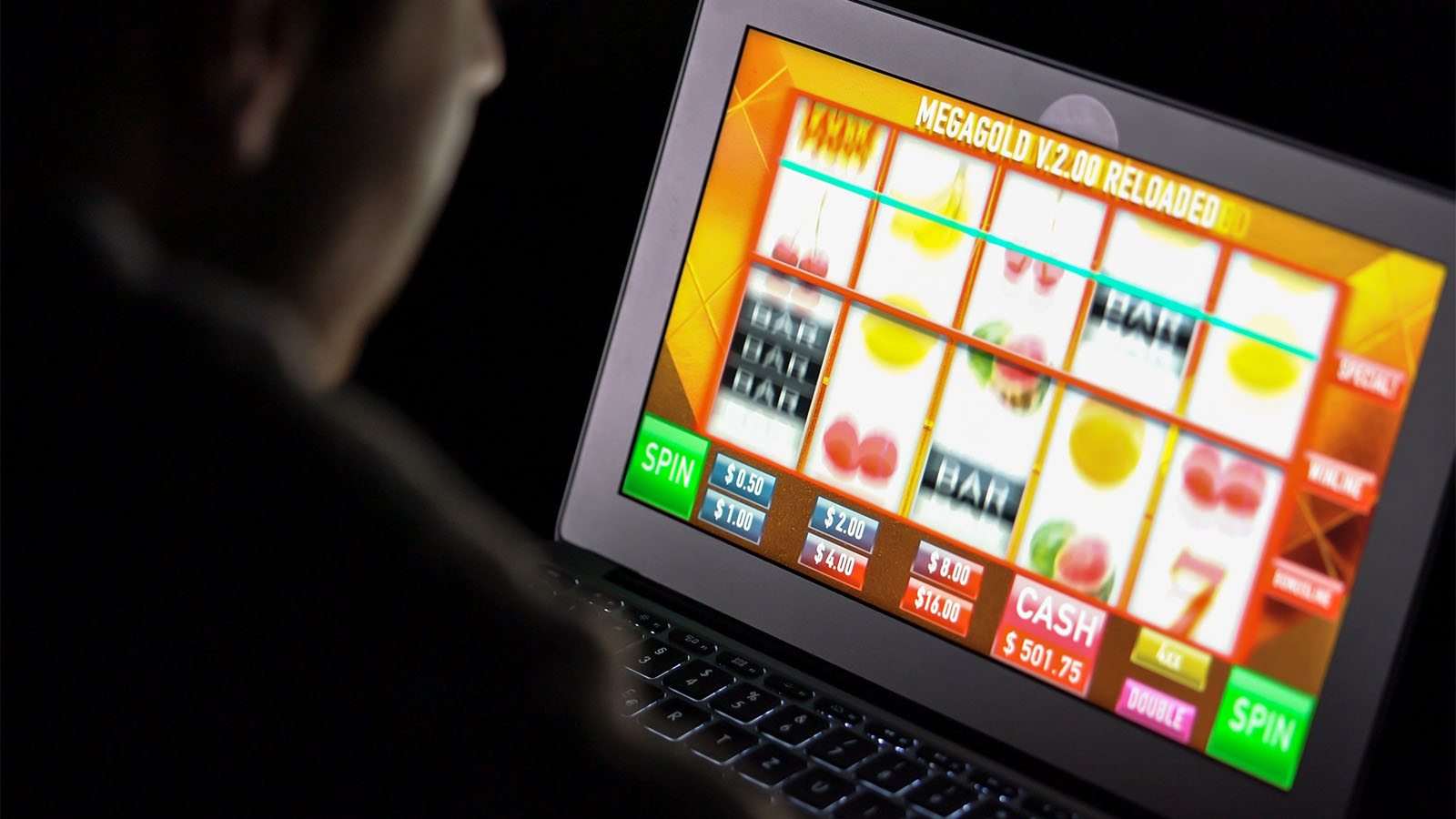 Slots are a classic casino game type where players spin reels of a slot machine (with different symbols) that stop at random positions. In slot tournaments, slot players compete against each other in an easy-to-join organized game to win lots of money and other prize rewards.
In the classic slot, players can get welcome bonuses for carrying out the most simple activity, like mobile verification and adding cards. This does not happen in slot tournaments. In this guide, we introduce you to how slot tournament works, types of slot tournaments, some secrets to winning, and help punters determine whether they are worth playing.
While some may argue that slot tournaments are bad, there is a certain number of players who enjoy it. Players who prefer classic slots where they can get 10, 20, or 50 free spins to play on their favourite game can check out our list of casinos which offer free spins.
CasinoAlpha Verdict
Slot tournaments are the competitive version of classic slots where casinos pitch players against each other to compete for prizes. It is normal in most tournaments to have just one winner, unlike in classic slots where everyone can win or lose. If this is out of your comfort zone and would like to get guaranteed wins, our authors Cosmin Brehoi and Tudor Turiceanu recommend sticking to no wagering or low wagering bonuses, as you know you get to keep everything you win.