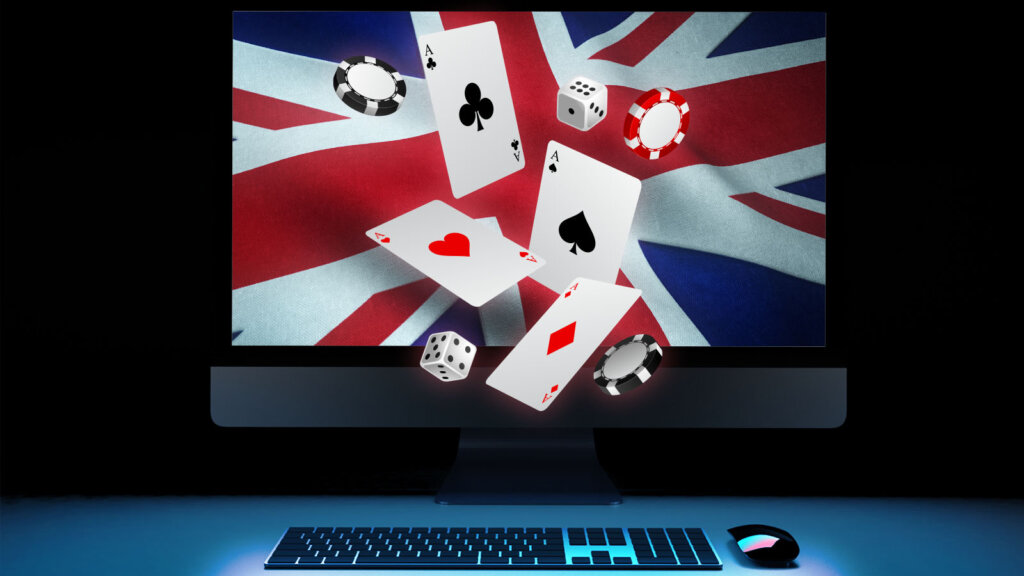 UK Online Casino: How They Work, Organise, and Operate
Close to 50% of Brits gamble at least once every few weeks. Most of this gaming is done online. But how do online casino websites work? We did a complete study!
Tips
Our team of experts put together this analysis after multiple weeks of research. We have combined our past experience with current trends, technology, software, and standards dictated by the United Kingdom Gambling Commission.
Types of online casino structures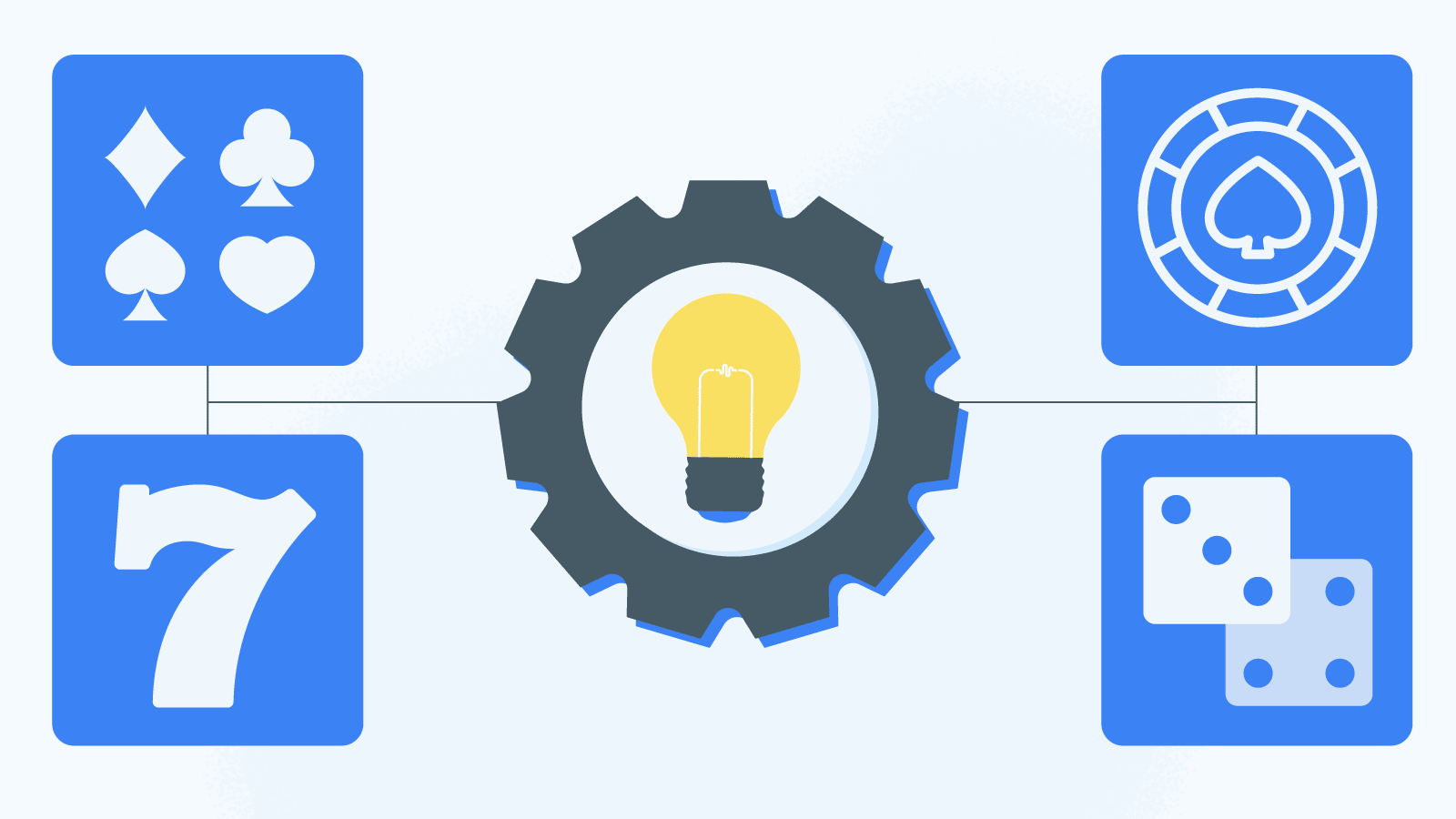 11% of adult internet users gamble actively online, generating a global revenue of over 119 billion GBP. A site allows players from all countries to gamble in multiple classic and cryptocurrencies, attracting them with promotions.
From the perspective of an average British player, punter, the casino list may seem limitless and, therefore, hard to choose from. This is where we intervene! We have the best online casinos UK, new reviews, and unbiased recommendations, all realized by our iGaming specialists.
There are three main types of site structures out there:
Stand-alone online platforms
Everything you see in such cases is custom build from ground zero.
This means that the owner company has to invest time and money in:
Front-end, backend, and site scrips;

Negotiating with the game providers;

Making contracts with payment providers;

Handling customer support;

Applying for licensing.
Custom websites constructed from scratch bring a competitive advantage to Brits. Every little detail is flexible and personalised to the needs and wants of the company.
To create a site from beginning to end, there is a common effort put in by:
IT consultants;

Engineers and mathematicians;

Research and legal teams;

Marketing specialists;

Content and graphics teams;

General management.
Tips
Such an effort may take months up to more than a year to complete. Keep in mind that this is only to have a functional and pleasing background for the steps that come, like putting together a lobby and managing clients and their payments.
The advantages of UK casino businesses created from scratch
Most pro factors relate to the efficiency of the software, systems, and management.
An endeavour created and thought through entirely for the purpose of online gaming may bring positive innovations, particularly in the world of customer support and bug-fixing.
How CasinoAlpha creates reviews
The way we review our partner's interfaces is related heavily to an easy to use experience that we have on the site. We look at many other aspects, though, for a complete analysis that is helpful for you.
Casino owners also do away with unnecessary generalities that are integrated into generic, ready-to-go packages. Instead, they focus on bringing significant utility.
Why stand-alone UK casinos are rare compared to others
The time needed and the costs that come are significant.
This is why major corporations like 888 Holdings or William Hill afford to operate on this basis. Time-wise, one may never know for sure how much a project like this may take, as unexpected errors may appear.
Tips
Online websites face the same code bug issues as any other platform. The process that finds and deals with them is called "ironing out" the bugs.
Another cost that may be more rarely talked about but just as essential relates to site and server maintenance. And, last but not least, British companies need to plan and take into account the cost of labour for all those involved.
What is a Turnkey online casino?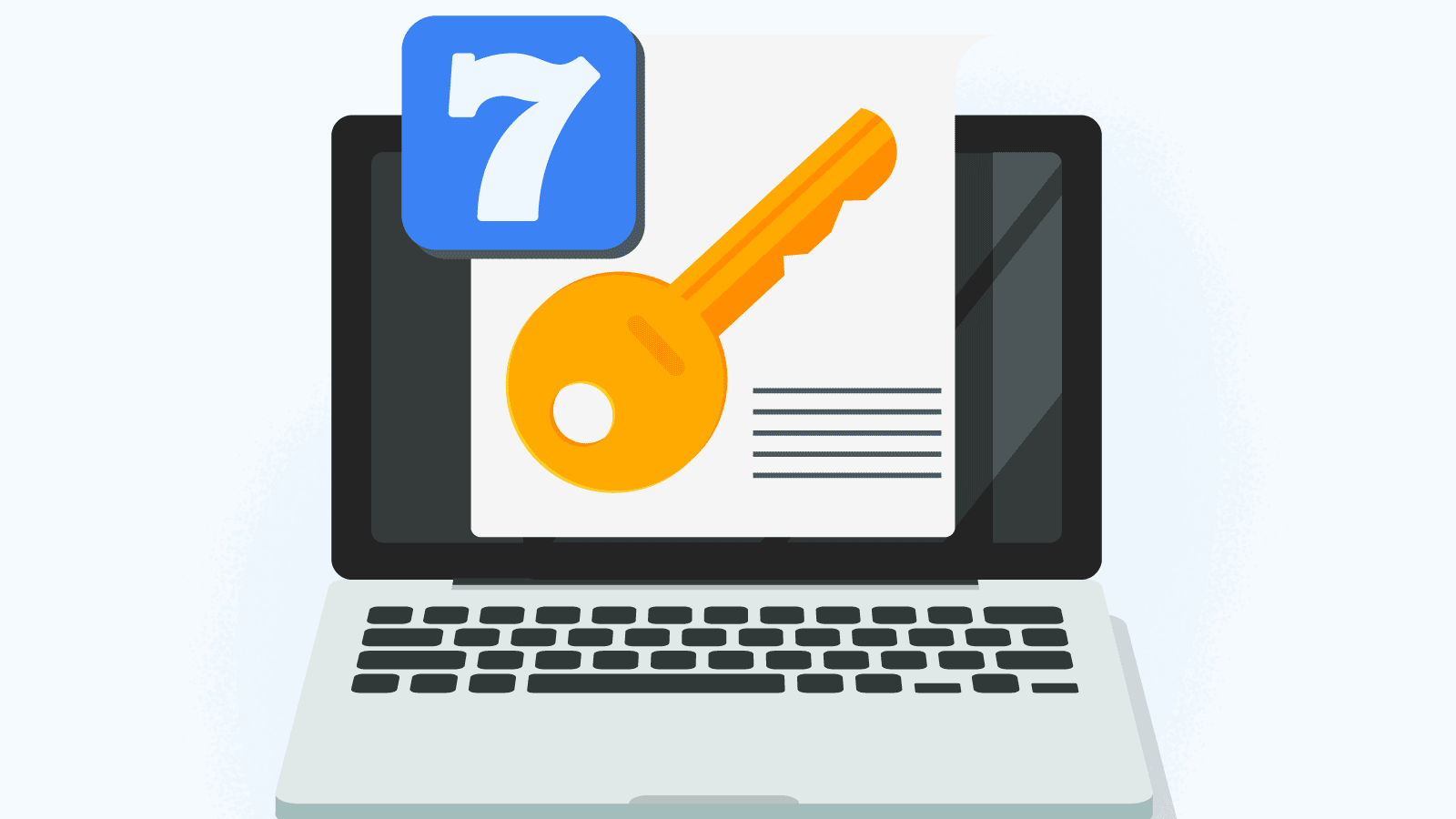 A hybrid between stand-alone platforms and whitelabels.
UK casinos that are built on the turnkey model are developed by software companies that create whitelabels, but are personalised with the requests from the company.
Packages offered for sale are standard; thus, the similarities you see from a UK gambling site to another.
Advantages
The advantage is that a part of the business deals required for a functional casino is already made. As a consequence, the code will work on Windows and Linux.
The flipside of the coin is that the casino company needs to maintain business partnerships with:
Game software representatives;

Payment agents;

Liaisons with the licensing authorities;

Marketing issues.
Tips
Turnkey creators will offer businesspeople advice from beginning to end.

Each turnkey casino has its own licensing, which means they have gone through all the procedures themselves.
What does that mean for the user?
Know Your Customer and Customer Support is externalised and done by teams outside of the main company. This is done periodically for pre-established fees.

High-quality providers bring a bug-free product to the best of their capabilities. Even so, new issues can be fixed with the usual lifetime supply of logistic solutions.

UK online casinos that choose this hybrid route can opt to change some game features for punters, like how many free spins will be awarded as a Special Feature.

After the product is brought to an end, installation or "going live" will take just a few minutes.

They can add new payment methods with blockchain technology, like Bitcoin.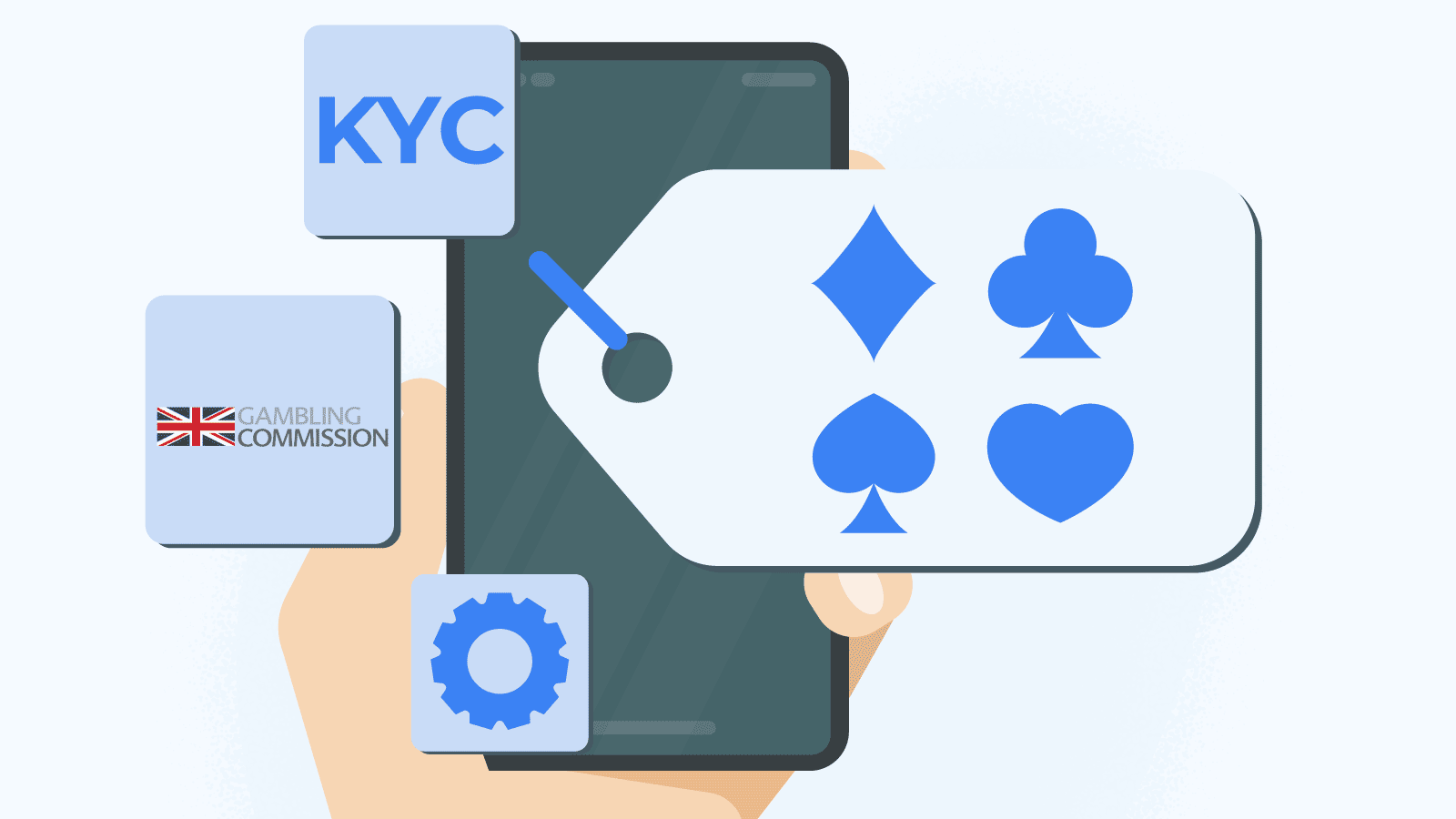 This is the route of complete outsourcing of platforms and services.
Except for marketing and creating a user database, companies have everything else handled for them, for payments to support and game lobby options.
The whitelabel providers take care of all the following:
Legal steps for applying and maintaining a casino licence;

Compliance procedures;

Contracts with the game providers, including the live feed dealers;

Processing and handling deposits and withdrawals;

Verifying customer paperwork for the KYC requirements;

Dealing with complaints, ADR, and severe legal cases that result in fines.
Considering these aspects, a typical user notices different branding, marketing messages and notifications, and another staff team.
Be aware
UK casino bonuses, the spotlight product may not vary too much or at all from a casino to another.

Each new bonus created and advertised by the casino needs to be presented in detail and negotiated with the whitelabel software supplier.
Are these cases always as strict?
Depending on the provider and the company's availability for paying extra fees, some flexibility is allowed.
From our insider knowledge, we can safely state that most talks revolve around:
Game selection;

Payment methods;

Changes to the site's interface.
Important
Even if these topics can be tweaked, all changes, big and small, need to be negotiated with the provider establishment.
Whitelabels can offer
| Product | How that translates in the UK casino industry |
| --- | --- |
| A fully functioning platforms | A desktop and mobile site, eventually an app. |
| Gaming opportunities | A sufficiently rich game lobby, including Live Dealers |
| Technical support | Site maintenance in terms of security and usability |
| Money analytics | Financial reports for past trimesters and plans |
| Payment solutions | A punter wallet used for deposits and withdrawals from their profile |
| Customer support | Fully operational help desk, preferably with at least two options |
| Marketing campaigns | Attracting and retaining new UK players to build a solid user base |
| Safety protocols | Keeping UK players safe and making sure AML* procedures work |
| Casino site licensing | Taking care of applications, transactions, and checks from the UKGC |
*Table caption: AML stands for Anti Money Laundering, procedures that make sure the money used for stakes, and in turn, are paid as winnings to do not come from illicit activity.
In the years we have observed the market, we have seen, on occasion, providers that allow a combination between turnkey and whitelabel. Contracts, however, protect details, so they are private.
Remember!
A company uses accounts that are already in existence for their business. They have limited approaches to key aspects, but their responsibilities are fewer than in cases 1 or 2.
How casino games work?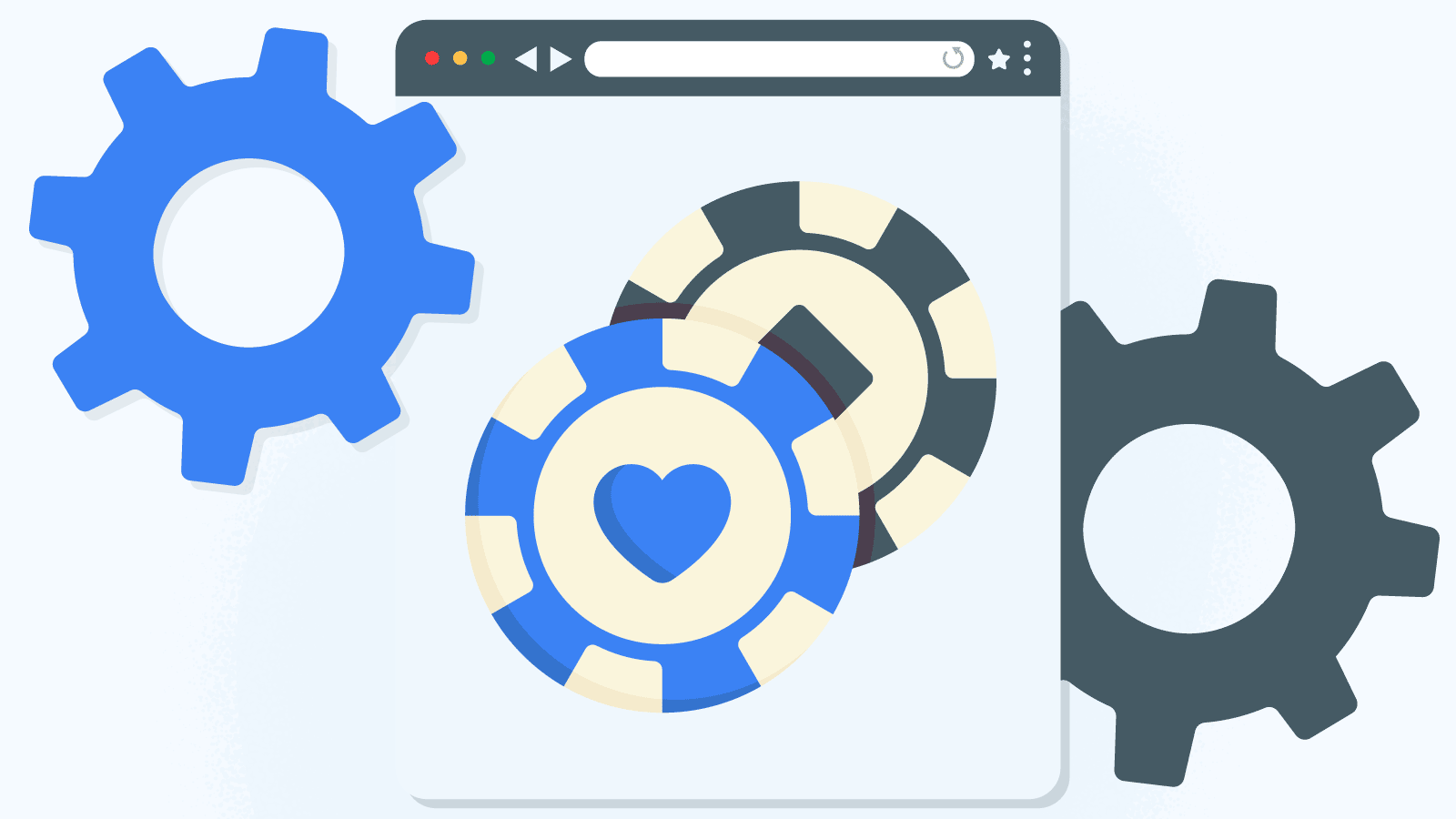 The process in which a game is developed is usually the same. A few minute details changed, so these three options are more about how B2B is conducted related to the casino games.
Established external game providers
Great software companies specialising in casino games (which are much different) from usual video games keep creating new options and license their use to online casinos.
Recommendation
Some games, usually progressive jackpots, have a shared server that increases the mega pot as players spin the reels on multiple UK gambling sites.
For free spins no deposit bonuses that will satisfy every UK punter, no matter how particular, we have a special page refreshed at least once a week!
Big casino companies rise to the level and capabilities to create their own games. As we've seen through our multiple years of experience, these cases are fewer than the others, but notable examples include 888 Holdings.
Business sources say that developing games inside is less expensive in the long run. It also offers them much more control in terms of game details.
Whitelabel, ready-to-go portfolios
Whitelabels create games.
They can sell their integration into pre-existing or currently-built websites, much like in the case of a "skeleton platform" sold and personalised that we've talked about before.
This involves huge effort, but the profit margins that increase as a consequence of this decision are worth it, according to what we have seen in the last years. SoftSwiss and BGaming are amongst the most prominent names that offer such a service.
Important
The most commonly seen case is when a UK casino site makes negotiations with well-known provider companies that punters like to use a part of their product or their entire portfolio.
How are fees related to games & bonuses?
Initially, the UK casino needs to pay out a "set up" fee to license or use the games provided. Then, a periodic payment is sent to the providers.
Also, software providers that create games get a cut of the money generated from punters playing the games. In each individual case, a site negotiates its own numbers.
Be aware
Those usually come with additional taxes and fees, which come as no surprise since casino build up their customer marketing by using popular games like Starburst, Book of Dead, Gonzo's Quest, and Mega Moolah.
Usually, for each UK punter that claims a game-specific bonus, the casino pays a fixed sum of money, as per the previous talks.
Return To Player embedded in-game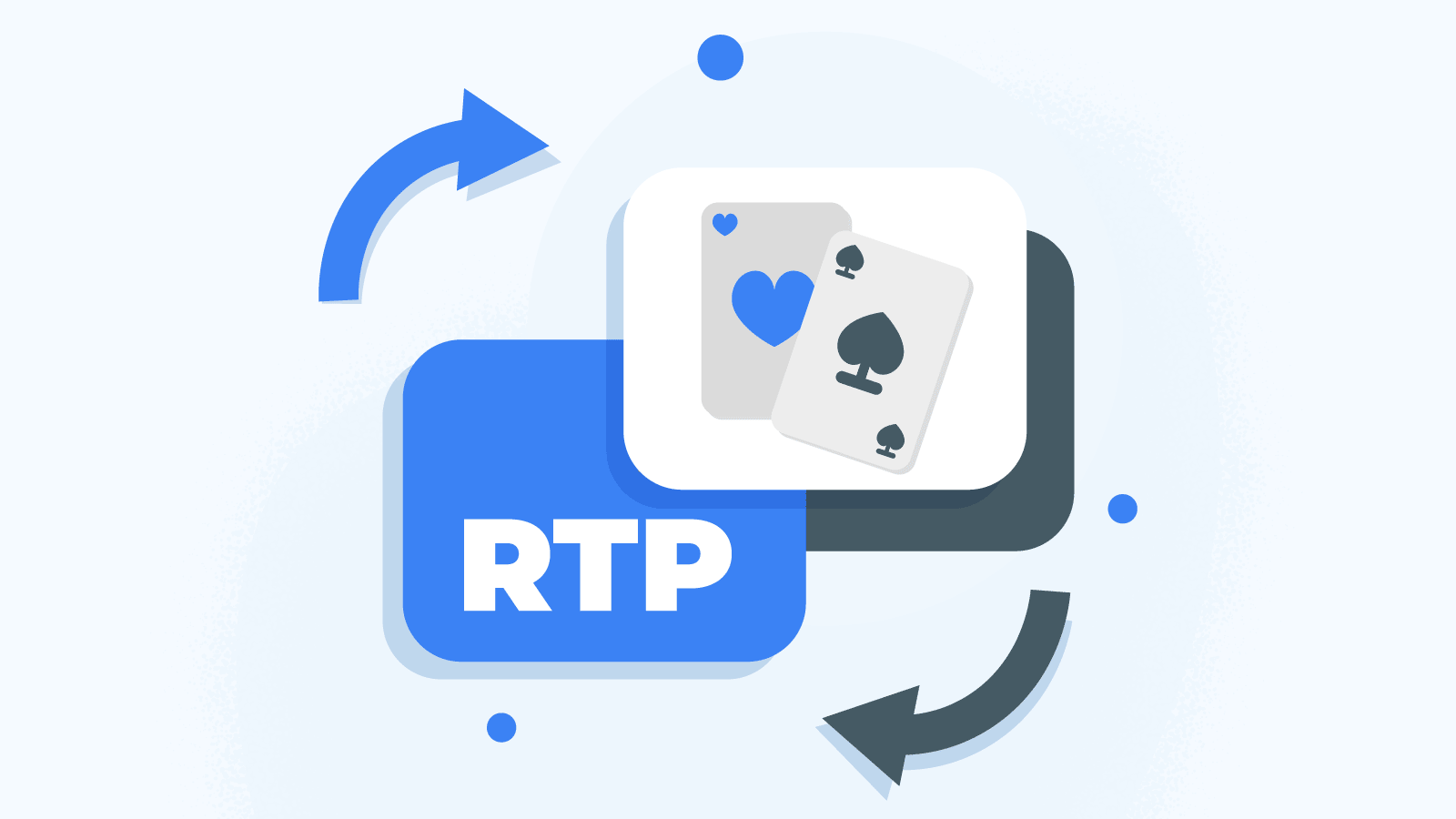 Game developers need to calculate the expected revenue they will get from launching a new game while respecting international standards.
Why?
They are the ones responsible for deciding and configuring an expected return for each game they create.
In such cases, most UK casinos have no say in the matter. It means that gamblers do not need to worry and expect the same amount the money in the long run on any platform.
Important
RTP is a probability percentage that is truly calculated and felt over thousands of spins or rounds.
A special case: game aggregator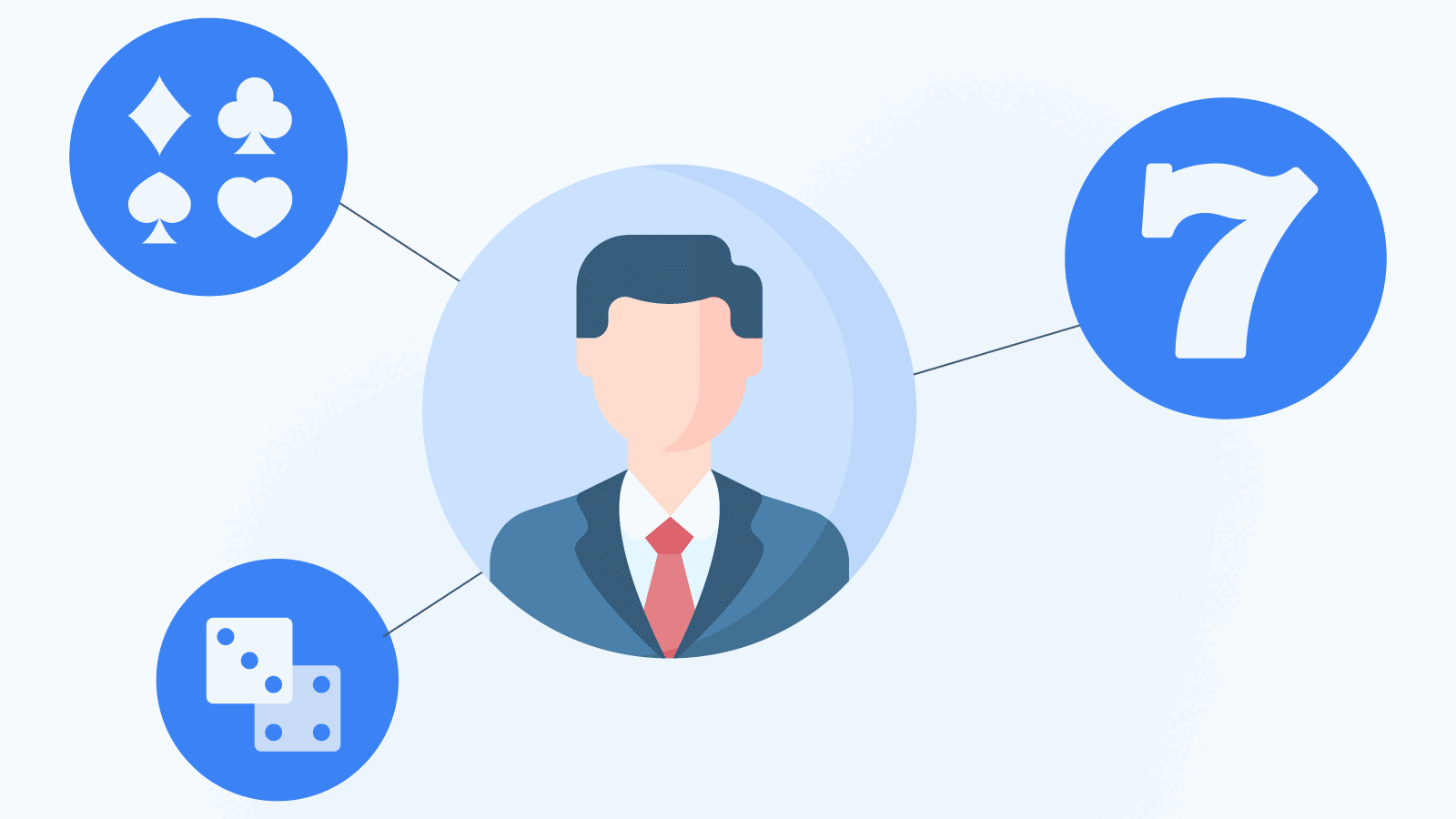 Instead of talking and making a contract with dozens of providers separately, some casinos choose businesses that collect games from all around the world in one place.
Tips
This type of B2B is also called "a gaming hub" or a "games aggregation platform". If you ever see these terminologies, they all refer to the same practical thing.
A hub of this capacity usually works with an API (Application Programming Interface) plugin. It basically needs midway software that mediates between the request and the data and devices involved in the chain.
Seamless functionality is boosted with such a feature
The specific usage saves UK casino companies a lot of time and money, meaning their customers have access to play opportunities faster. Bookmaking and sports betting platforms are also often seen as clients.
From our observation, 6 pro aspects push companies to follow this route:
In-demand names are all held in one place
The UK online betting industry is enormous, and it keeps expanding. Taking time to talk and establish a contract with each provider separately is a process that takes time and money, not to mention staff paid hours.
In contrast, when choosing a pre-made collection, it takes less time and hits the trends on the head at the right time. We can't say for sure that the money side of things is seriously advantageous, but Internet-based services need to keep the fast pace.
Less technical issues arise
If you set up one single relationship with a hub, then they typically offer technical support around the clock.
In the case of real-money online gambling, this is crucial. The last thing Brit punters want is to have a game freeze in a middle of a spin/bet when their money is at stake.
Usually, support is done preemptively to avoid future occurrences of game bugs; even so, that does not mean that on-the-spot problems are not tackled.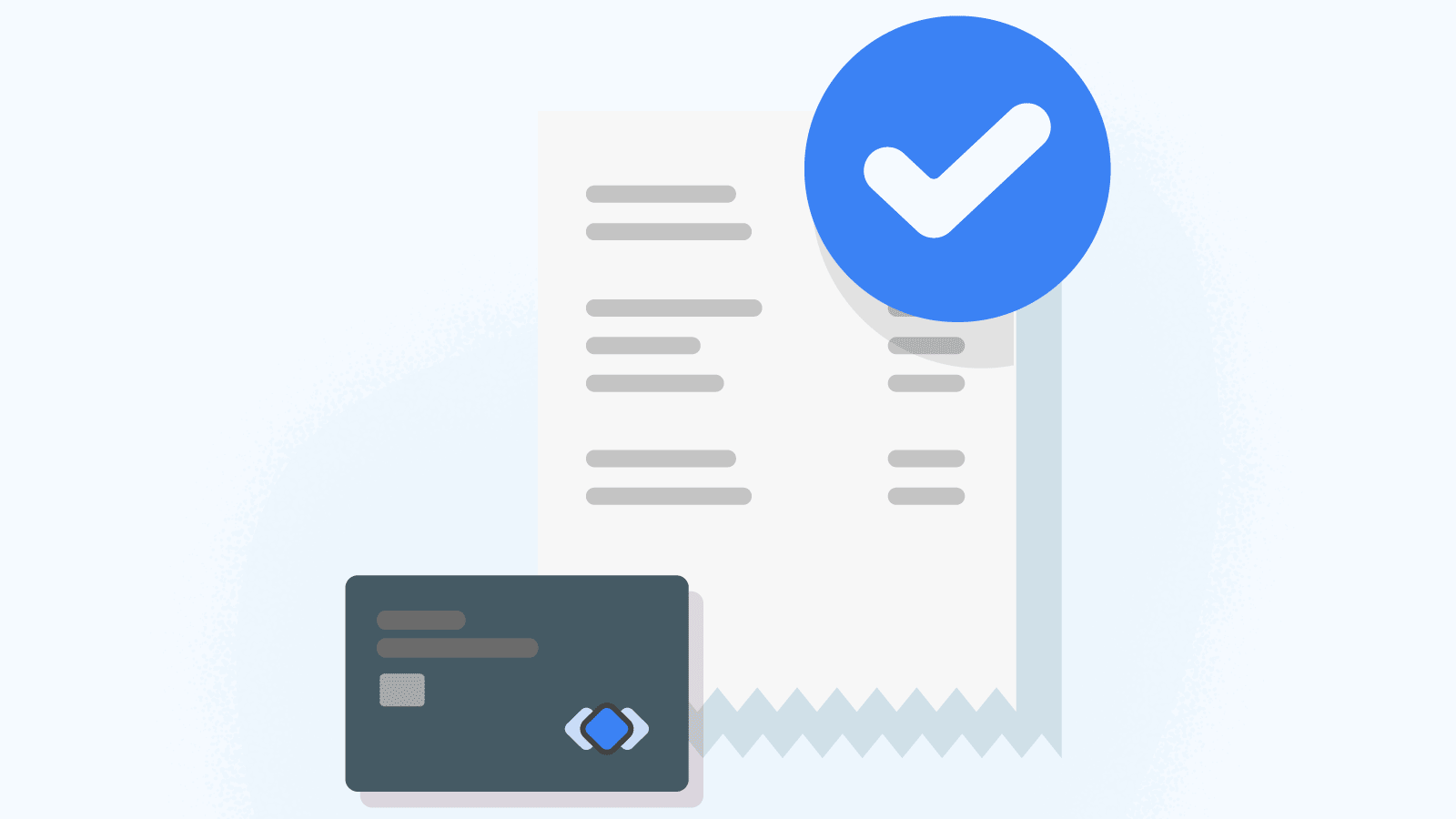 From our business analyses, done by our experts, game aggregator providers negotiate fixed monthly fees from the UK casino they work with.
Tips
The price is calculated from the total revenue that a casino produces in 30 or 31 days; the usual deal is between 2% and 4%, on average.
Fast access for new currents
A capable and dedicated casino team would want to have a fresh lobby to keep the existing customers and attract new people.
UK gambling preferences have been steady over the last couple of years, as the UKGC has shown us through annual reports. But slots have new themes always.
A gaming hub will provide the casino with the new options immediately by default. On the other side, the casino is allowed to enjoy a trial where the games are published, offered and played, and see which ones they would like to keep.
Easier access to better customer support
Gaming aggregators create a link between the businesses they partner with and a knowledgeable support agents team.
Any problems that may arise in using their services are solved quickly and with care for the UK players that are affected as a consequence.
The main topics that are included in such situations relate to the integration of the:
Gaming software

Set-up

User experience

Backend management.
Important
Customer support in the UK casino industry, on all ends, needs to hit and maintain a high level of competence and assistance.
Unique promotional materials are given
UK players are engaged in great gaming competitions by the change that happens in the "Promotions" tab.
Game aggregators have the resources to propose to their casino clients schemes of bonuses, and sometimes, VIP clubs, to maintain the attention of gamblers.
Tips
Some offers that we have seen represents multi-hundred thousand prize pools in progressive games, slots to be precise.
Casinos receive occasional materials with the latest plans for promotions and jackpots from the aggregator representatives via corporate e-mails or meetings.
Casino payments: the basis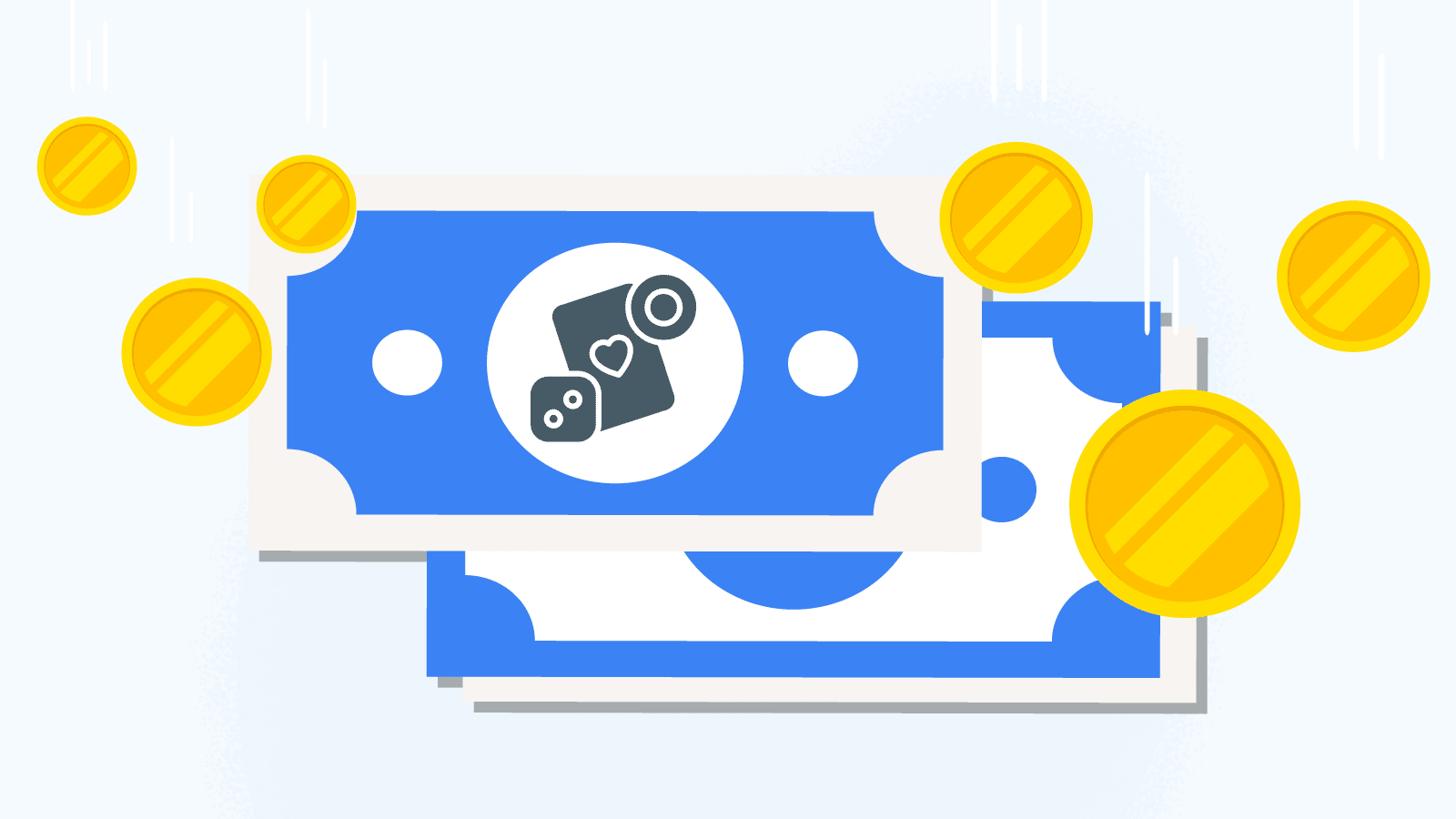 The UK casino platform has to make deals with all payment services separately (bank transfers, e-wallets, PayPal and the similars, and crypto payments too).

Casinos can use a payment collection handler.
In other sources, especially in the corporate side of the business, such platforms are called payment providers or payment aggregators.
One of the most used payment solution providers that UKGC approved casinos collaborate with is MoneyMatrix.
MoneyMatrix: how it works
This particular service is not entirely specialised for betting and gambling platforms. However, they use their experience in multiple fields with several merchants to deliver seamless handling of punter-casino transactions.
Such options do more than just be a gateway for the cash that Brits send and receive from punting. Other services include:
Technical support on financial issues;

PCI (Payment Card Industry) standards and compliance issues.
Why is PCI necessary?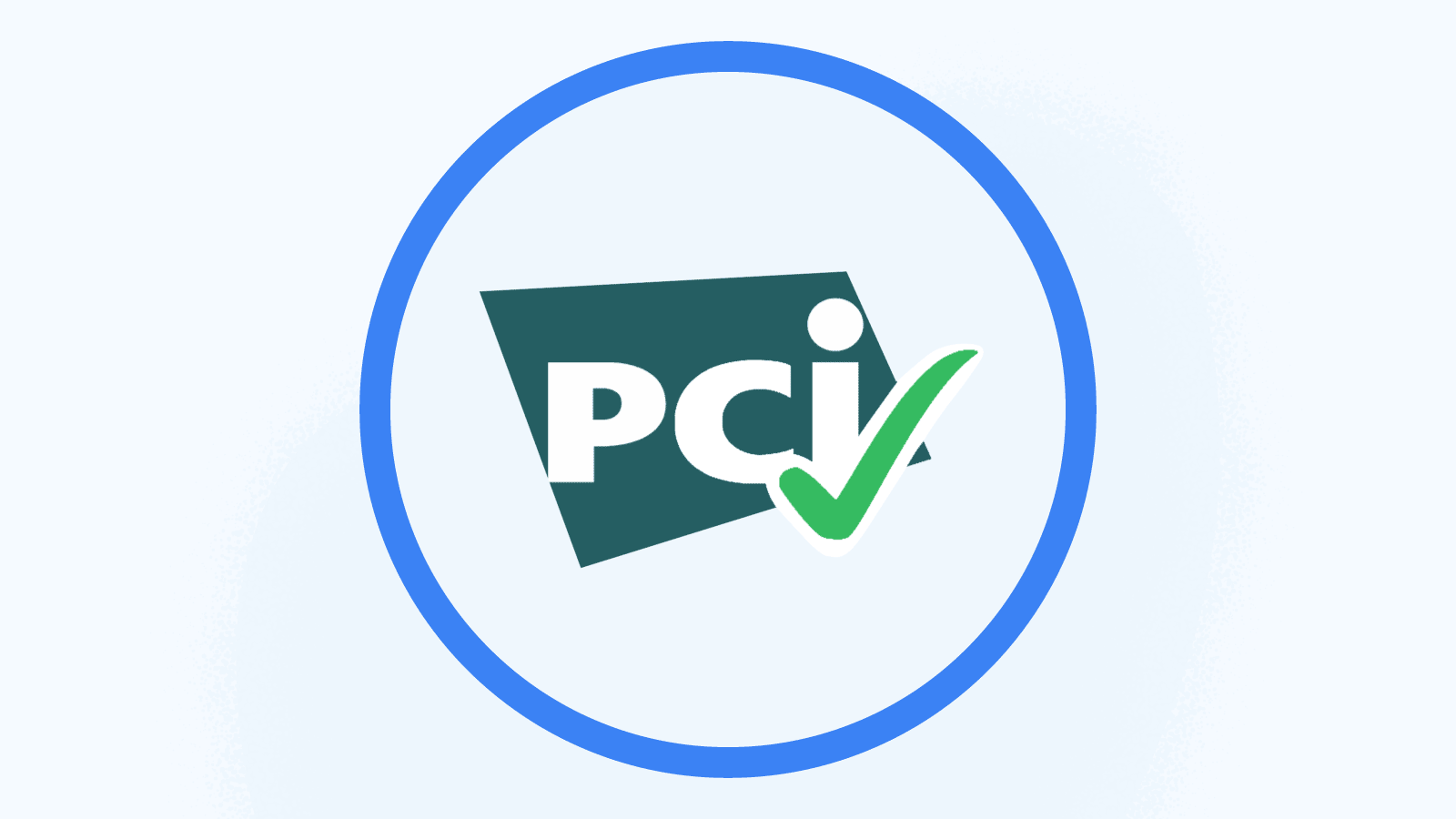 Standard requirements and procedures have as their top priority the safety of funds and customer data. It also means following the current legislation, UKGC guidelines, and fairness in taxes and fees in online gambling.
Online casinos and bookmaking sites have different processing approaches
Multiple reasons back up that claim:
Most UK casinos, even if the UKGC regularly checks them after they get their licensing, are based in offshore countries. Combined with the high revenues sums that they produce each year, that attracts the attention of banks.

Casino customers that use cards to fund their session may make more chargebacks than other services usually create.

The ever-present danger of money laundering, an issue taken very seriously by the UKGC.
As a consequence of this combination of factors, all UK casinos need a professional high-risk payment handler; a payment aggregator is the fastest solution currently on the market.
Important
Without specialised help in the area of payments, casinos may risk suspension and closure of their merchant account, with little to no explanation.
Be aware
When a merchant account is suspended, money cannot be accessed until the bank finishes all its internal checking procedures. In plain terms, this means that the sums of money there are suspended and unusable for up to several months.
Advantages for payment solutions that involve more services at once
The casino will only have to go back and forth and sign one contract for multiple specialised services.

The site developers will need to integrate one solution instead of multiple.

One single processing platform is needed to maintain the ins and outs of business.
The risks are checked and cleared by extensive, mostly automated verifications provided in an essential money management portfolio.
Payments in the UK casino realm cannot be made unless KYC procedures are completed. Platforms that focus on just that have a fraction that constitutes safe, fast, and detailed ID scans for Know Your Customer procedures.
What to remember
When a UK player chooses to pay and cash out using an e-wallet service, they will see that they sometimes are redirected to the e-wallet site or tab. This means that the e-wallet service processes their payment.
In contrast, bank services may require a third-party processor. Such details make up the reasons why casinos have different options in the "Payments" tabs.
Casino licenses explained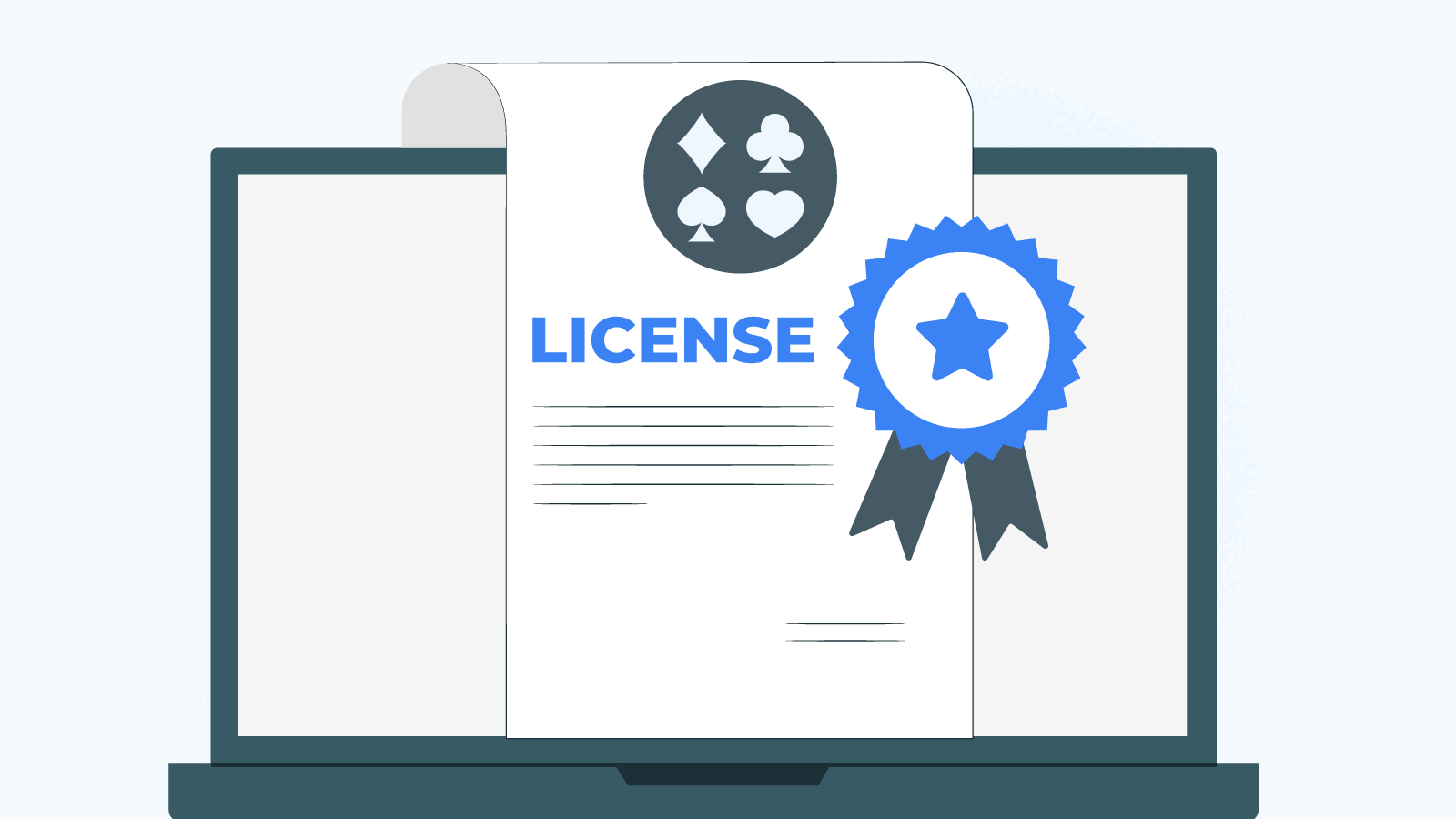 In the United Kingdom, no casino, lottery, or betting site can operate unless the United Kingdom Gambling Commission has checked it.
In the EU, Asia, North America, Africa, Oceania and other territories, The Malta Gaming Authority is another option for casino regulations.
UKGC Standards: brief version
Before delving into the more technical stuff, we must point out the attention that the UKGC gives to the social responsibility of operators, punters, and collaterals when it comes to gambling.
Be aware
If not done properly, safely, and with decent measure, gambling can become a risky binge activity and eventually turn into gambling addiction. We, the expert gamblers from CasinoAlpha, only promote gambling with commonsensical time frames and spending.
If you feel like you are losing control, we have created a page with resources for a safe gambling to be redirected to professional help.
Social compliance
| Total transparency on the casino's part | Informing the players on all the necessary aspects, telling them the risks and advertising non-aggressively |
| --- | --- |
| Respecting the measures of licensing | Making sure that the terms and practices employed follow professional and lawful guidelines |
| Informing punters correctly about payments | The casino's terms must include a legit course of where the money will move and why, as well as all the potential fees that come with it |
| Contributing to research | Casinos need to allow researchers for education and treatment to use their data, and they need to follow guidelines that keep UK players safe |
| Decent interaction with customers | Support agents and casino representatives need to maintain a fair and customary attitude when interacting with UK customers |
| Useful risk assessment | In case a player feels like they are losing grip on their ability to maintain a safe gambling attitude, sites need to give them several solutions to step away or downright cut ties with the casino |
| Protection of UK minors | Gambling site should in no way cater to minors: not allow them to become customers, not have cartoon-like interfaces, not market to minors |
| Easy access to settlements | In case a customer is dissatisfied with a casino, they should know what to do to make a complaint and what happens next |
Financial obligations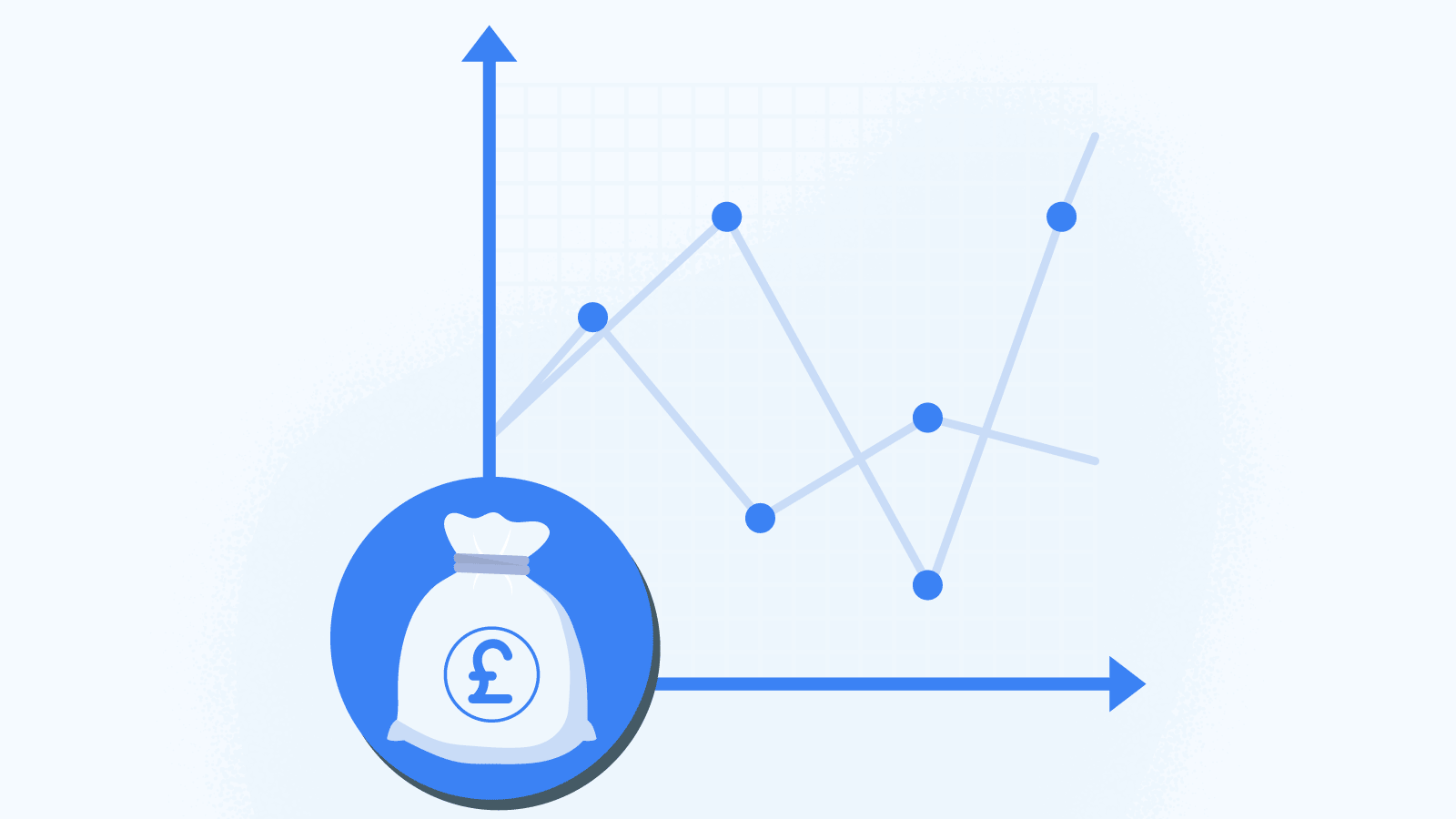 Casinos have an obligation to observe and check if player funds (brought in or won through gambling) are not involved in crime and other illegal activities.
This is an issue with at least two facets:
Depositing, exchanging, and cashing out funds to make "dirty" money clear. In plain terms, a clear-cut classic case of money laundering.

Money won from gambling should not go back and fund illicit activities.
After they have noticed any sort of suspicious financial behaviour, casinos have to report it to the appropriate authorities. In Britain, these fall into the responsibilities of the NCA, the National Crime Agency. There is no minimum amount that qualifies as a possible offence.
Technical requirements
As anyone can see openly on the UKGC website, there are 17 technical standards that casino operators need to apply when they operate.
We will not go into detail for each one here, but we have summarised the vital points in the next table.
| Games should be transparent with information | Customers need to access the game's rules, and payments table easily |
| --- | --- |
| Time-critical events | Before game rounds implicate moves that need to be done within a preset time, the player needs to be announced |
| How results are calculated | Games should have clear rules and explanation of how the end results of rounds are calculated |
| Special features explained | Especially in the case of slot games, where game creators add all sorts of new options, they should be displayed so that players can see them beforehand |
| Limits of stakes accepted | The minimum and maximum amount allowed when playing a certain game have to be transparently presented |
| Unique design elements noted | Whatever animation consequence may appear in-game, players should not be taken by surprise and know what that's about |
| Live Dealer games specifics | In the case of games that rely on video live feed, the rules, bets, conduct, and so on need to be presented and known to the player before they start playing |
Customer complaints
A complaint towards a UKGC casino may be resolved internally or through an external ADR (Alternate Dispute Resolution) body. It should not take more than 8 weeks to finish the entire process.
Steps for filing a complaint
The complaint is received

It is acknowledged

It is investigated

An initial resolution is created, after which the customer needs to state if they are satisfied or not

If they are, then that's the end. If they're not, then an internal process is triggered

Again, the customer needs to continue or step back

The last step is a final ADR solution.
The case of the Malta Gaming Authority
There are 5 application stages: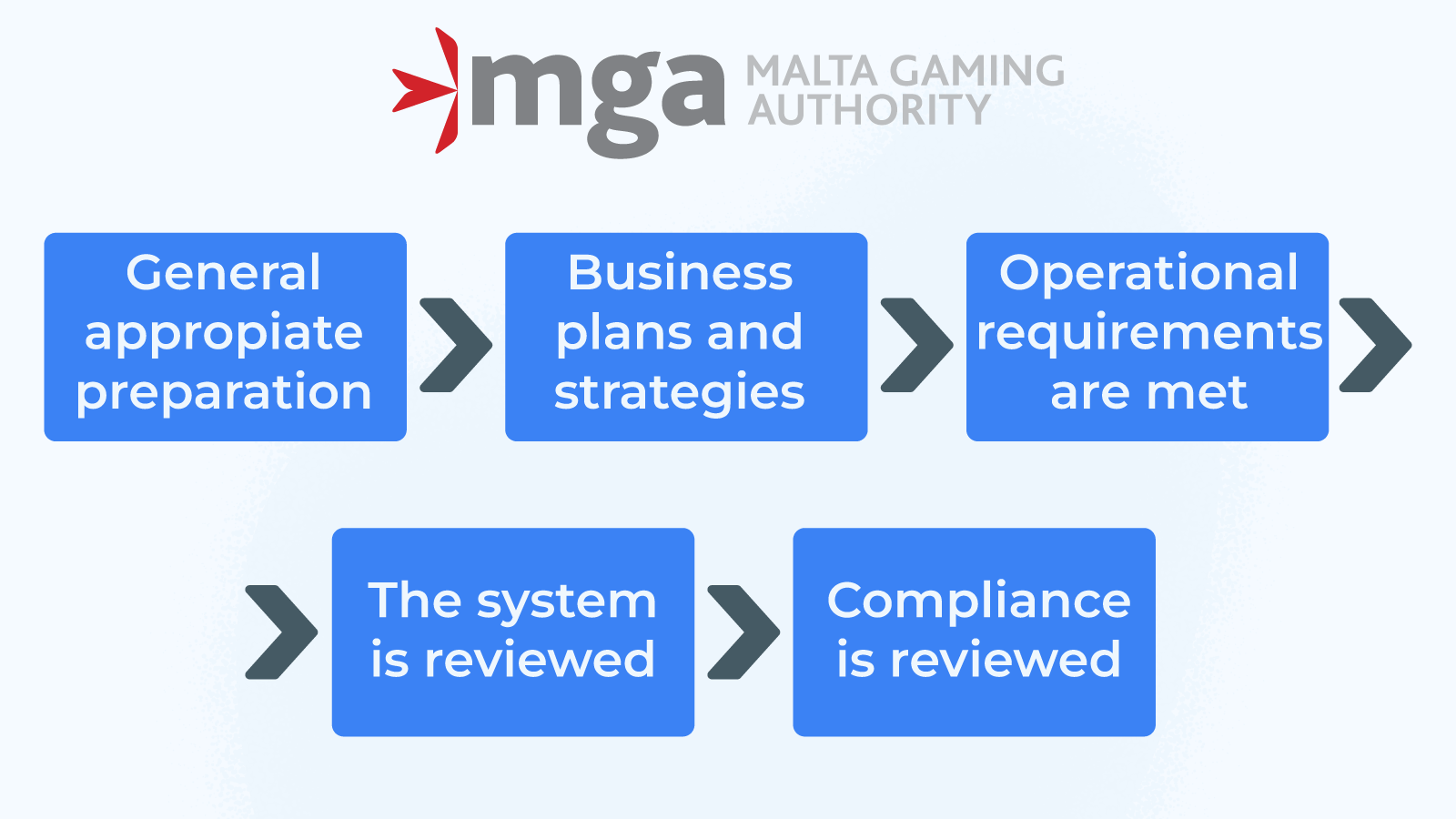 The first 4 steps towards receiving an MGA licence are:
The business needs to be prepared to conduct itself in the iGaming industry;

It has a valid business strategy;

Operation and status conforms with the law;

Games, platforms, and payments need to be tested more than once before going live.
Fact
The main difference between a typical online casino and a game provider stands in what they offer to clients. Online casinos are openly available gaming sites, accessible on multiple devices, while providers handle and share the software for such types of gaming.
According to the policies of the Malta Gaming Authority, game providers are catalogued in 4 main types, according to the specifics of their product.
| Type 1 | Type 2 | Type 3 | Type 4 |
| --- | --- | --- | --- |
| Classic casino type games played against the House with a random outcome generated | Mostly sports betting that is played against the House, while an event determines the outcome | Games of chance that represent no risk to the operator, but they take a cut of each player stake | Skill-based games that are tied to money bets |
The Authority has the right, under its own prevision, to categorise the types of games operators have, even if the latter party disagrees.
Approval is granted for all 8 game types often seen in the iGaming space:
Betting;

Casino games;

Live Dealer;

Lotteries;

Poker & the similars;

Pool bets;

Bingo & the similars;

Skill-based games.
Casino licensing closing
Besides all these tedious provisions, as long as a UK casino has a license, they are required by multiple legislations to set aside a large sum of money in the case of unexpected financial events.
The UKGC and MGA are top granters, but they are not alone in this space. The Curacao government took a different path to casino licensing, allowing private companies to test and grant approval.
The prerequisites are not solid
Casino companies have to be based in Curacao territory, meaning they have a local liaison team representing them and pay annual fees on top of the usual income taxes.
Game rules, site terms, proof of domain ownership, physical evidence that servers are partially or entirely on Curacao territory are all needed to be per the rules.
Be aware
RNG software and AML procedures are both a must.
How online casinos take care of their clients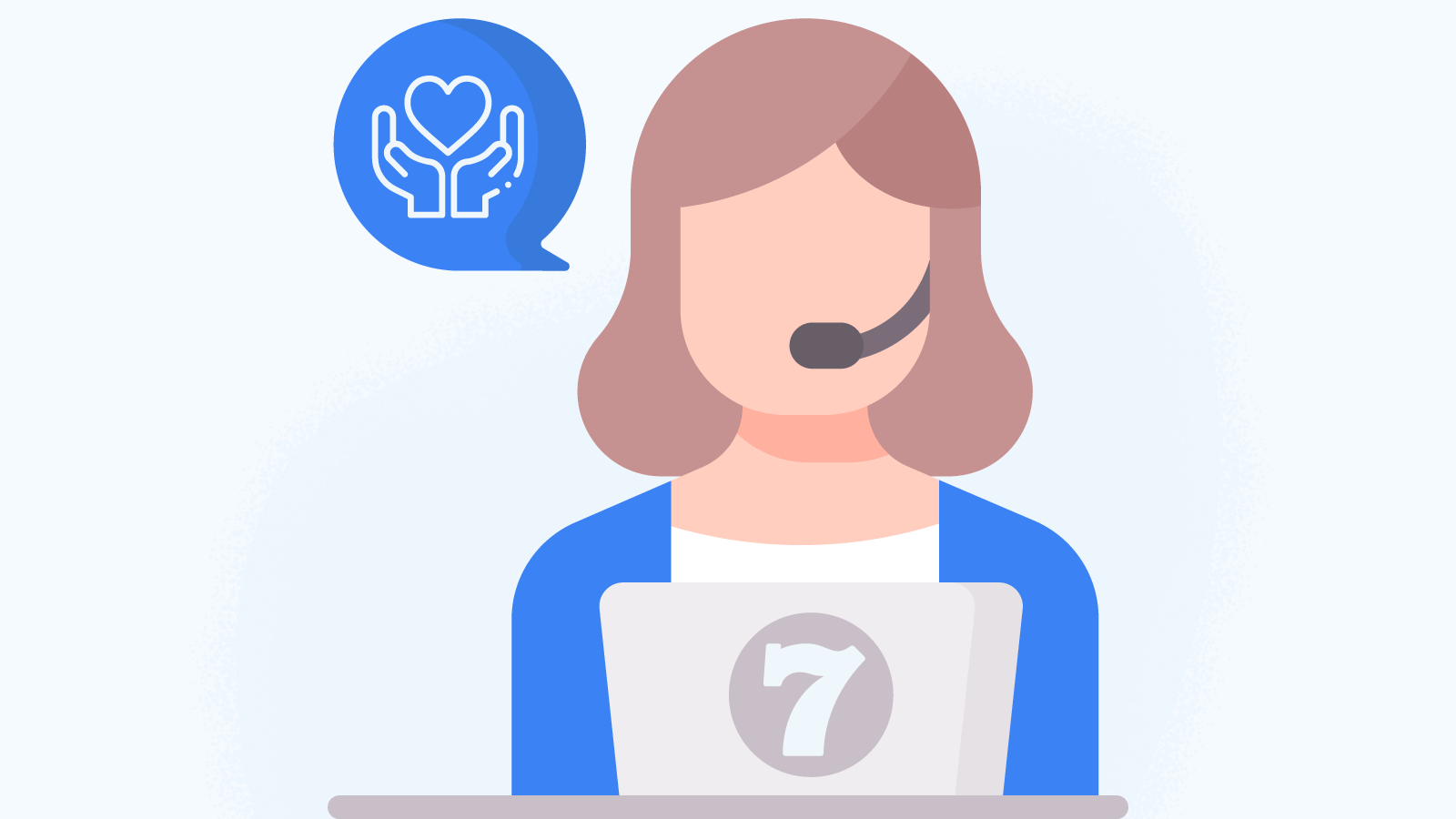 When it comes to clients and how the gaming business handles their care, there are two main sectors:
Customer support that handles queries.

Customer relationship management, the team responsible for keeping the existing pool of customers happy and content.
Ideally, an online casino has two separate departments for these issues, but they work closely together.
Tips
When it comes to UK casinos, existing players already signed up to a specific brand will receive reload offers and be invited to Loyalty Schemes.
The presence of the VIP option on a UK casino is a consequence, amongst other factors, of how well the CRM team handles the needs and suggestions of experienced punters.
Both CS and CRM can be outsourced from companies that provide just that or be taken care of by internal staff.
Externalised CS & CRM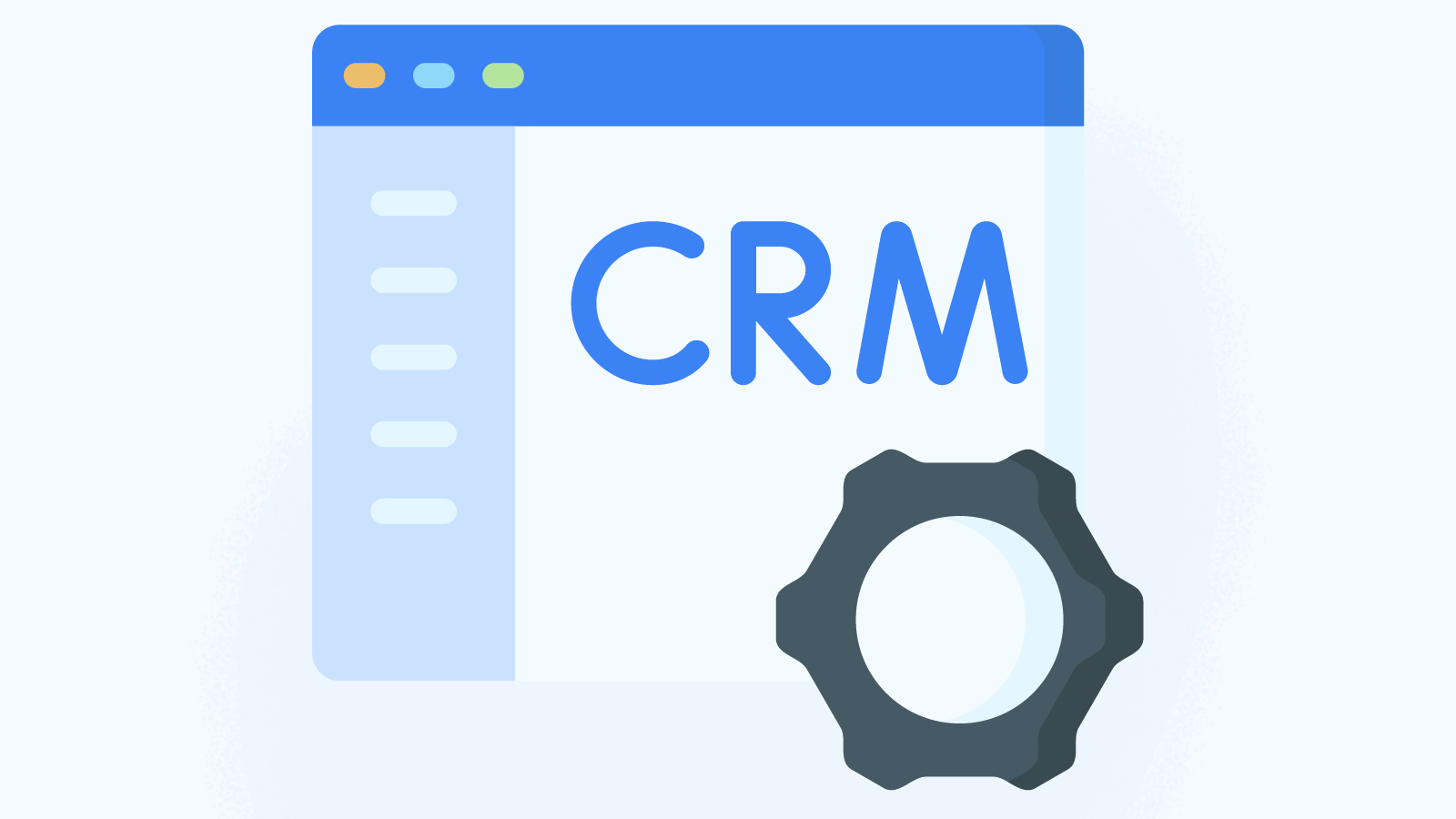 A fully outsourced service of this type means that all customer communication channels are handled by a third-party company, independent from the mother company.
There are 3 means of communication:
E-mail services.

Telephone calls.

Live chat messenger.
Business owners' common anxiety is to keep the same quality and speed of help from a third-party solution, which is usually solved and prevented through training and courses.
What are the advantages?
If all the standards are followed, there are some significant advantages to hiring external companies to do customer-related work in casinos.
The casino team has a lot less people-related work to do → Which means that the workload is focused on the quality of the casino product and high-state sales pitch.

UK casinos can offer 24/7 assistance to punters, which constitutes a major advantage.

Assistance can be offered in other languages besides English or Welsh → This will come along with additional charges or an even a general higher rate of payment than the usual amount.

The entire process has some cuts in spending → The contract is fixed, so salaries are pre-negotiated. There is also no need for equipment, location and other accommodation spendings.
Where do casino VIP account managers fit in?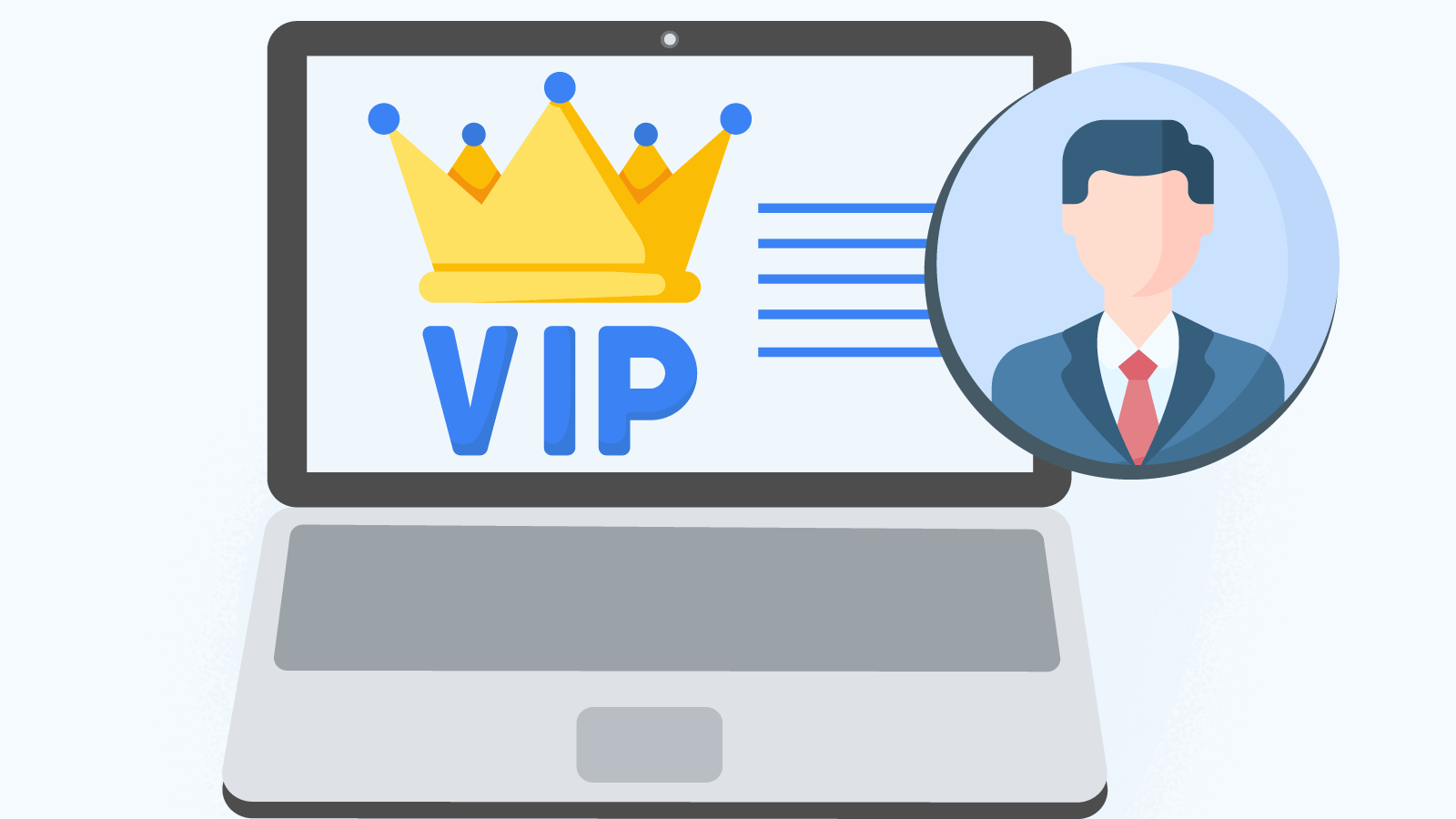 These people are a midway typology between full-blown casino experts and general customer support agents.
Usually, even if a British casino chooses the externalise support route, the VIP managers, if they exist, are part of the primary casino company team.
How do they go about their business?
In some cases, they are actively engaged or have some leadership position in the CRM projects.
Essentially, they need to make sure that a customer needs to be treated proportionally to the amount of GBP that they invested in their casino account through deposits.
UK online casinos: the bottom line
The basic things required by law and UKGC guidelines are:
A functional (bug-free to the possible extent) platform;

Easy to use and understand interface and terms;

A license (in the UK, only the United Kingdom Gambling Commission is in charge of such things);

Many options in your gaming portfolio;

A matrix that processes payments in and out;

Two teams for customer support.
The best casino sites that we have seen so far have gone so far with many investments, a continuous update of product and interface, and a continuous trial and error.
Consulted sources