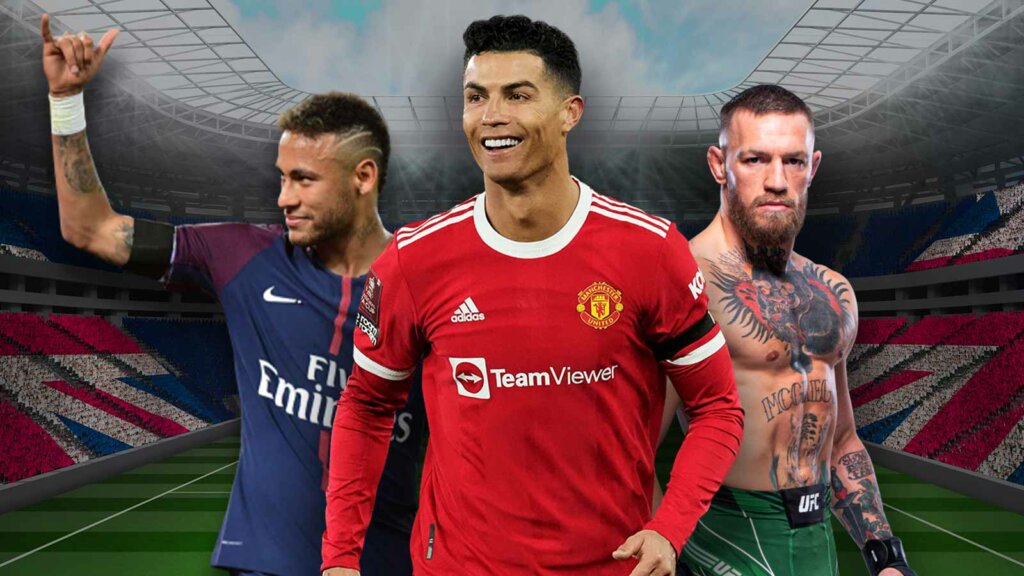 Best UK Sports Gambling Ambassadors
Famous sports personalities act as gambling ambassadors and show up at sportsbooks' events while also promoting them in various media campaigns. Let's have a look at the top sports stars promoting gambling advertising in the UK!
Football Athletes that Promote Gambling
| Player name | Promoted casino | Bonus |
| --- | --- | --- |
| Jason McAteer | LV Bet | Deposit £10, Play With £30 |
| Sergio Aguero | Stake | N/A |
| Neymar Jr. | PokerStars | 50 No Wager Sign-Up Rounds + 100 No Wagering Spins |
| Djibril Cissé | Betiton | 100% up to £80 |
Jason McAteer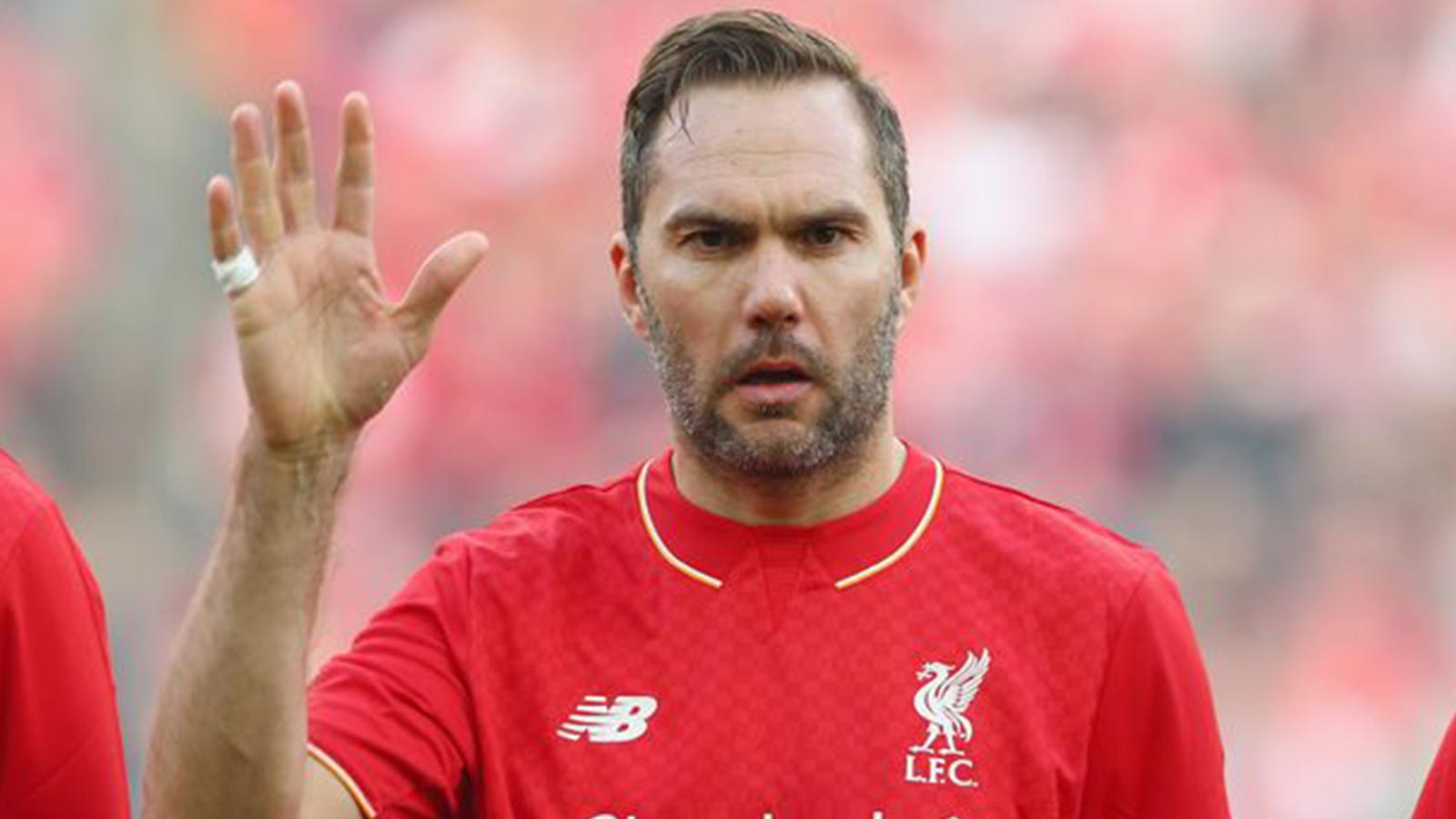 Best known at: Liverpool
Career span: 1992 – 2007
No. of goals: 27
McAteer and Roy Keane's Tempestuous Rivalry
Outside his time at Liverpool, McAteer is best known for his long-standing rivalry with Roy Keane. The two have had a turbulent relationship that has developed into banters and snide remarks over time.
In 2020, McAteer admitted to the Irish Post that during his career, he felt like physically hurting the Manchester United star anytime their teams lined up against each other.
Where did it begin?
The two football legends started beefing when Roy Keene abruptly quitted Ireland's training camp in Saipan, Japan, just before the 2002 World Cup.
McAteer was left gutted by the move.
According to him, Keane's presence in the Irish team may have made all the difference in their performance at the tournament.
Indeed, Ireland ended up losing on penalties against Spain in the knockout stages.
Odds for World Cup 2022
England's odds for the 2022 World Cup are posted, squad and players included. Unlike Ireland 20 years ago, England's team seems better fused together, with some exceptions.
Sergio Aguero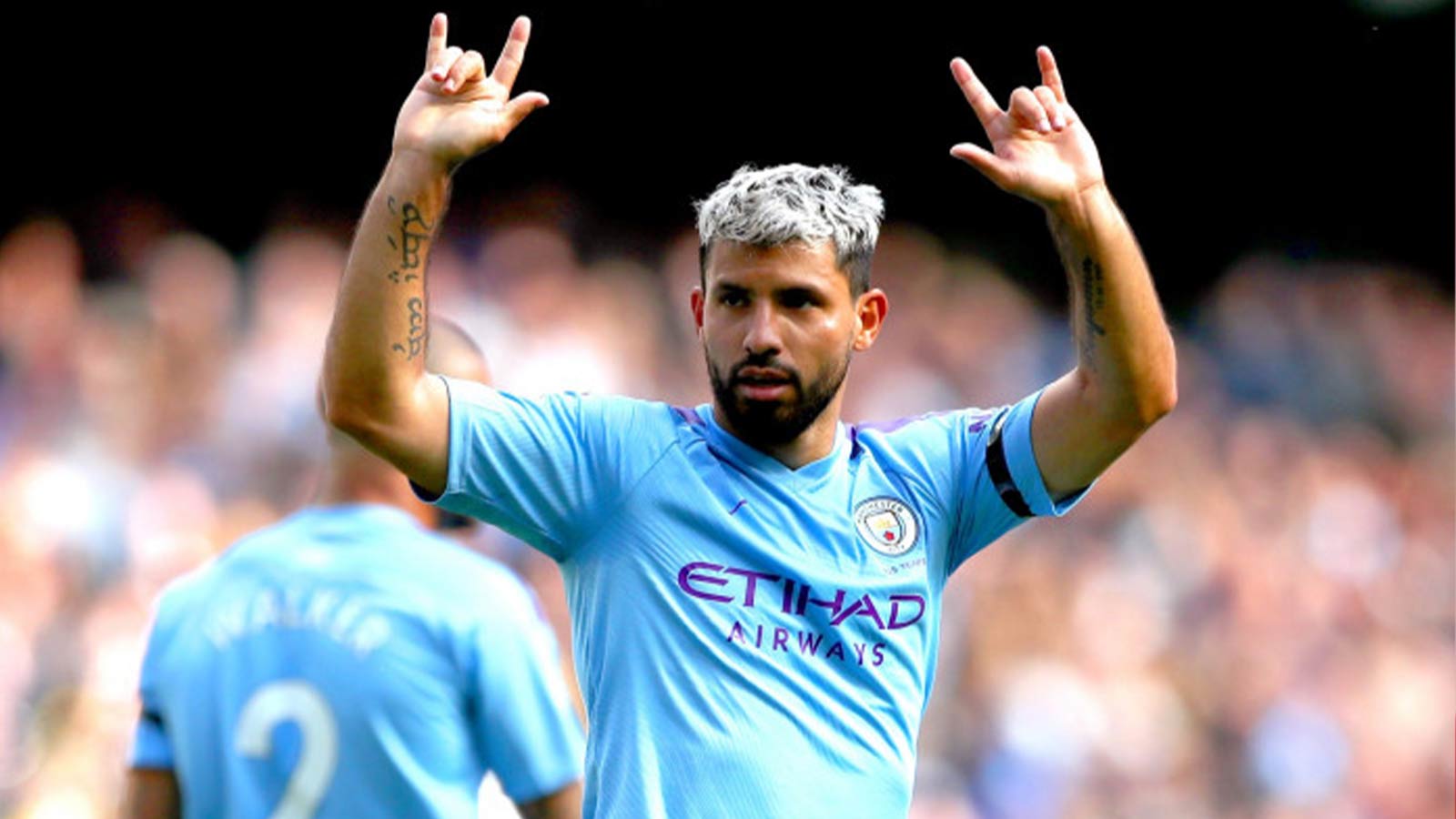 Best known at: Manchester City
Career span: 2003 – 2021
No. of goals: 427
Amazing Career Facts of Sergio Aguero
Aguero is a fulfilled player, having recorded several achievements in his career, including scoring a last-minute Premier-League winning goal for Manchester City.
Now he holds a gambling ambassador role for a crypto betting platform that sponsors another top-flight club, Everton.
Did you know?
At the age of 15 years and 35 days, Aguero became the youngest player to appear in Argentina's Primera Division.
Aguero remains one of the most expensive transfers of Manchester City, with a record buy of £38 million in 2011.
As of 2022, Sergio Aguero is the highest goal scorer at City, with 184 goals.
Top 10 Sergio Aguero Premier League Goals
Neymar Jr.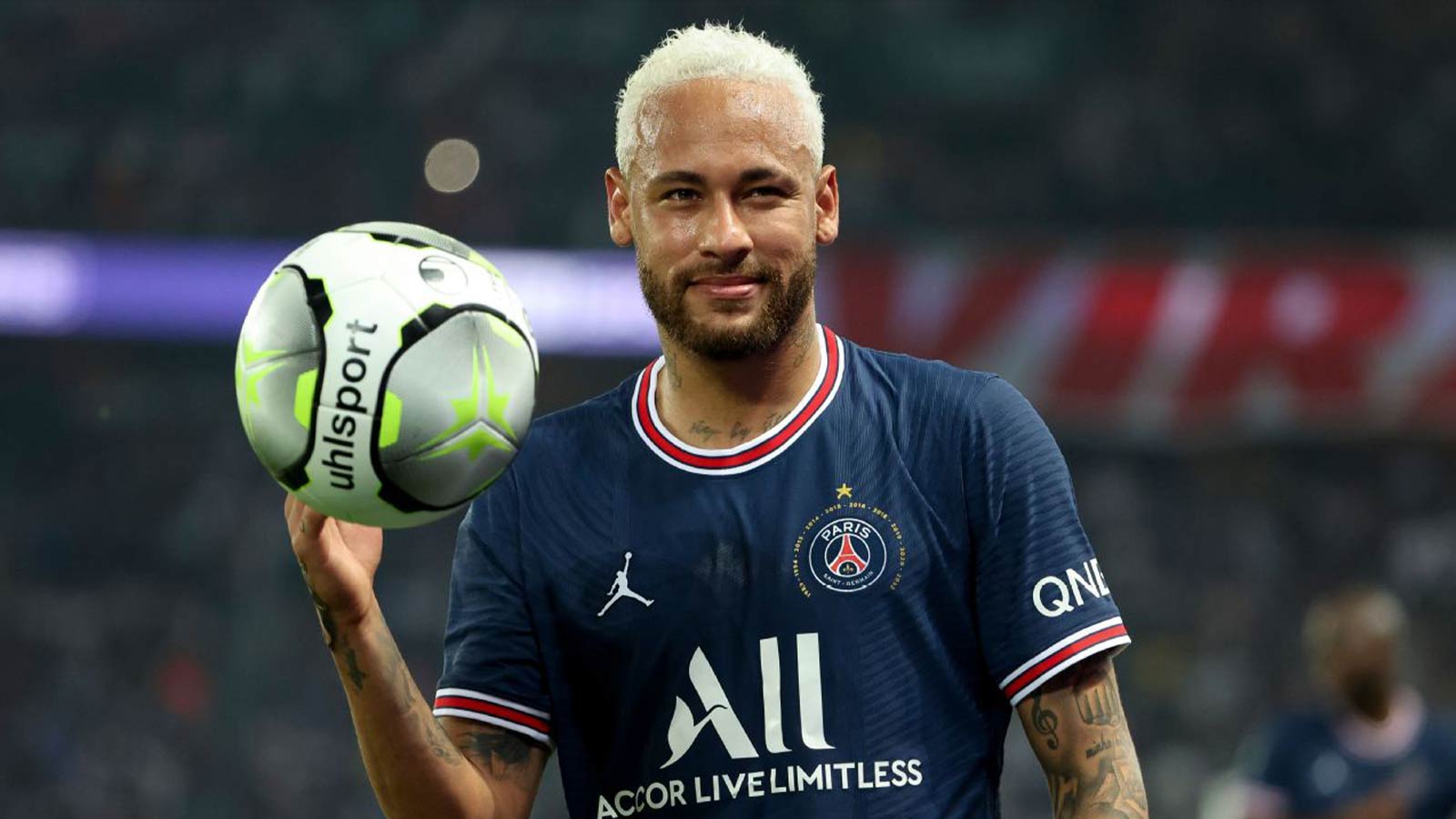 Best known at: Barcelona, PSG
Career span: 2009- present
No. of goals: 416
The Travails of Neymar Jr
Neymar constantly attracts media attention, wealth, and controversies.
Important
Neymar has promoted various top UK casinos before, but he seems to have a special relationship with PokerStars as one of its high-profile gambling ambassadors.
Not only does he feature in ads, but Neymar plans to become a professional poker player when he hangs his boots.
Rape allegations
A Brazillian woman accused Neymar of raping her at a local hotel.
He denied the allegations and claimed that the woman was out to extort him.
In September of the same year, the case was dropped by prosecutors.
Grounds? Insufficient evidence.
Another curious detail about Neymar is that he seems to get injured around his birthday every year!
Djibril Cissé
Best known at: Liverpool
Career span: 1998 – 2021
No. of goals: 280
From Needing Crutches to Playing Elite Football
Djibril Cissé was fondly referred to as Blond Beard because of his signature blond hair and beard. He enjoyed some of his best years at Liverpool, where he scored no less than 24 times.
During his first years at the club he struggled with injuries, but when he came off the bench in the Champions' League final against AC Milan in 2005, he did his job majestically.
Although that year wasn't his most prolific, his penalty shoot-out goal contributed decisively to Liverpool winning the cup after being led 3-0 at half-time.
Global Sports Stars Promoting Gambling
| Gambling ambassadors | Promoted casinos | Status |
| --- | --- | --- |
| Cristiano Ronaldo | Pokerstars | Former |
| Conor McGregor | DraftKings, Parimatch | Actual |
| Shane Warne | 888casino | Former |
Cristiano Ronaldo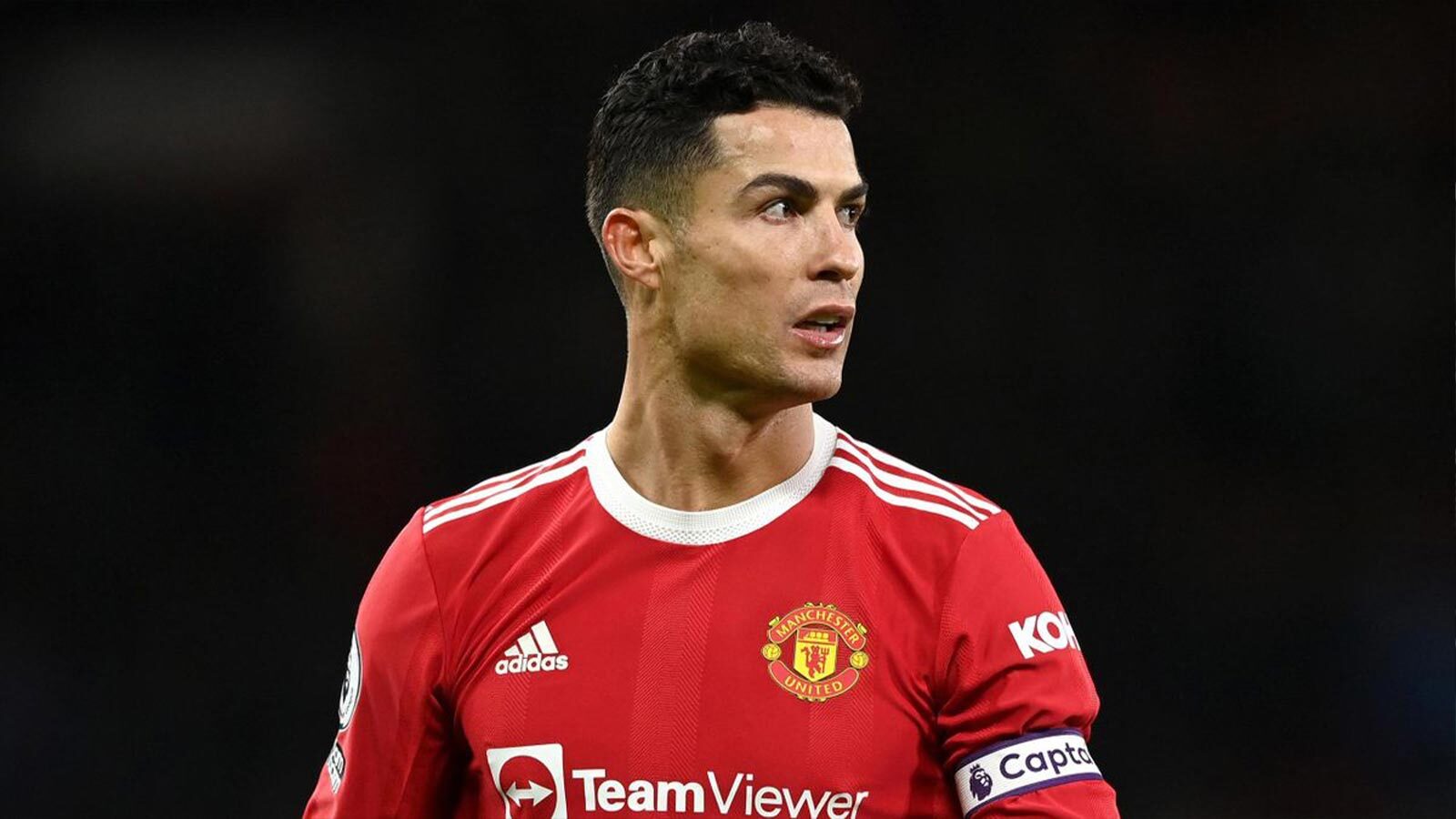 Cristiano Ronaldo is for some the best football player in the world. Others perceive him simply as the bitter rival of Lionel Messi.
Nonetheless, he is the record goalscorer in all pro football, with a total of 813+ career goals which granted him the prestigious Ballon d'Or five times.
Ronaldo's Popular Controversies
Since Ronaldo entered the public eye decades ago, the Manchester United player has been embroiled in a fair share of controversies:
Rape allegations
Reports of fake donations
An alleged gay affair with Moroccan boxer Badr Hari
No longer into gambling advertising?
Ronaldo has been a Pokerstars ambassador before and worked with various other betting platforms.
As a sports figure of global acclaim that also plays for a UK outfit, you'd expect him to sign all kinds of sponsorship deals with new UK casinos.
However, new legislation will forbid him that, because of his influence and appeal to the young.
Conor McGregor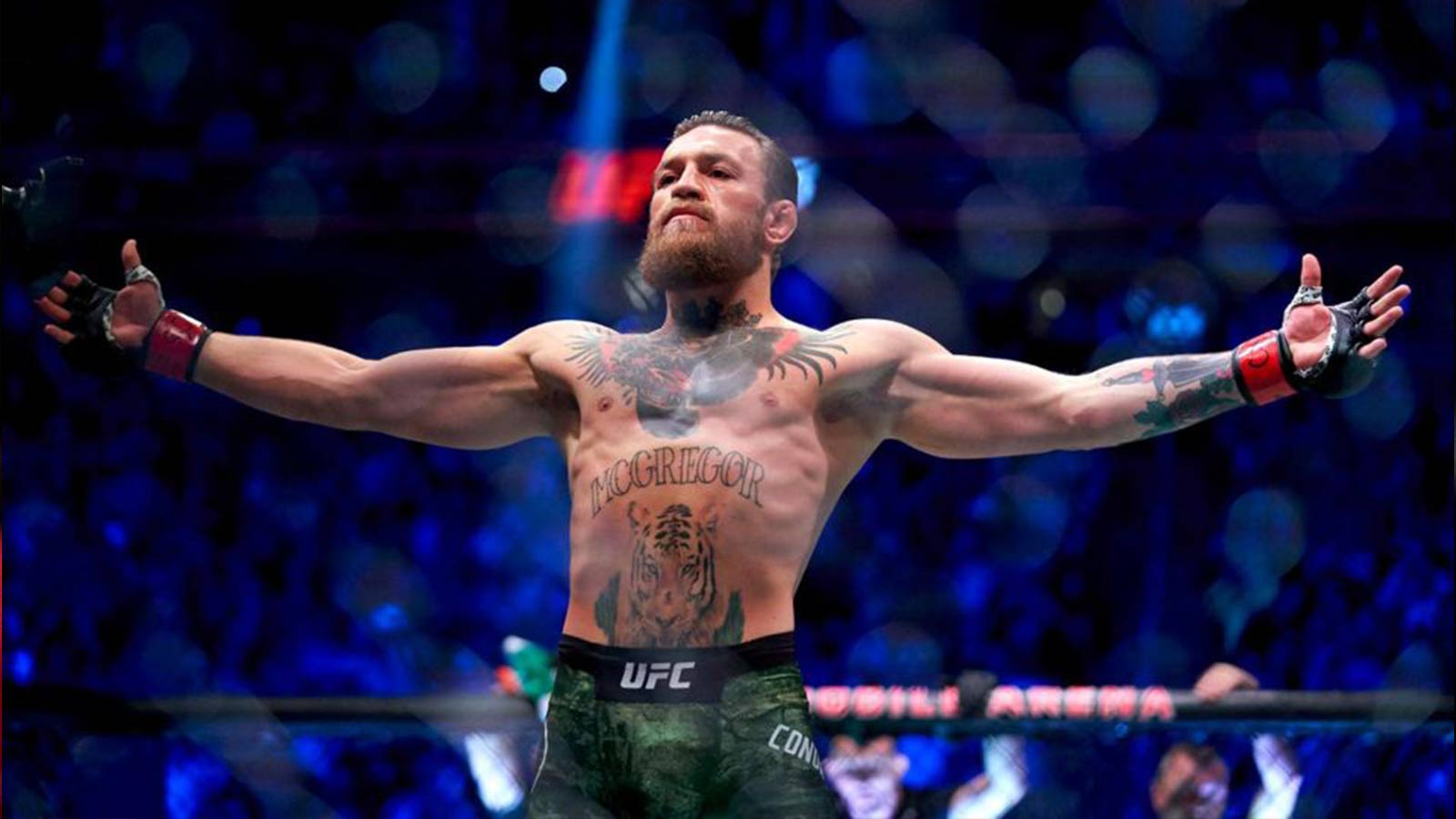 While breaking mixed-martial-arts records and people's necks, McGregor promotes sports betting in the US as one of the world's top earning gambling ambassadors.
Most times, though, he's the one people are betting on.
Wow Facts about Conor McGregor
Conor McGregor
was bullied because of his size when growing up
before fighting, he trained as a plumber
is the first Irishman to join UFC
is the first fighter to simultaneously hold UFC championships in two weight classes: featherweight and lightweight
holds the record for knocking out an opponent in just four seconds
Paddy Doherty 4-second KO
It happened at the Immortal Fighting Championships in 2011.
Shane Warne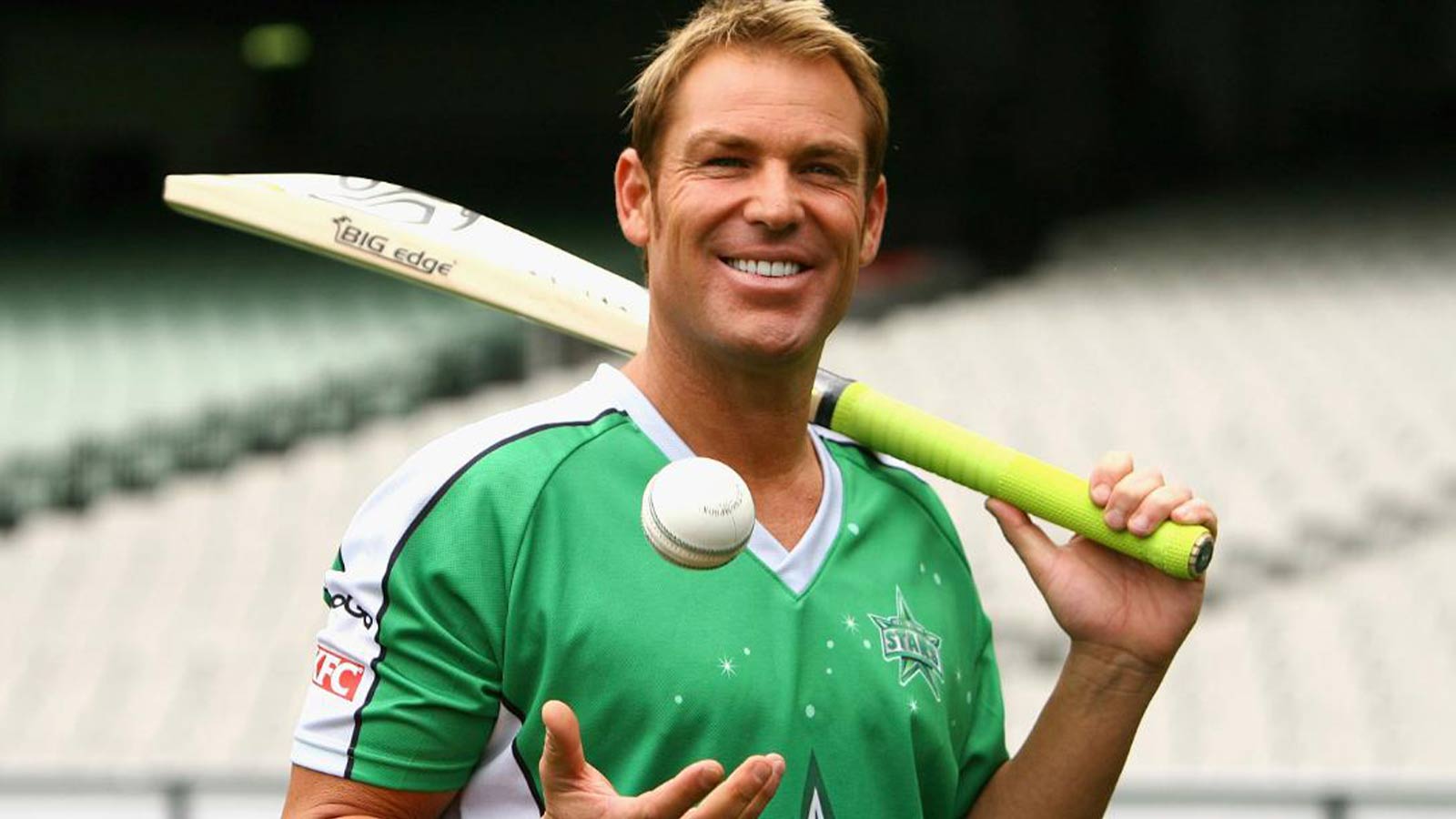 Shane Warne was an Australian international Hall of Fame cricketer who recorded a series of successes from 1991 to 2007.
The sportsman reached the heights of his career in 2006 after becoming the first bowler to take 700 Test wickets. His successes are comparable to some of the most famous UK cricket players.
He was known for playing as a right-arm leg-spin bowler and a right-handed batsman for Victoria, Hampshire and Australia.
Shane Warne's Addiction
Throughout his career, Warne battled a smoking addiction.
Funnily, he was spotted smoking during a fundraising activity for awareness against cancer.
Aged 53, Shane Warne died on 4 March 2022 of natural causes.
Law Changes for Gambling Advertising in Football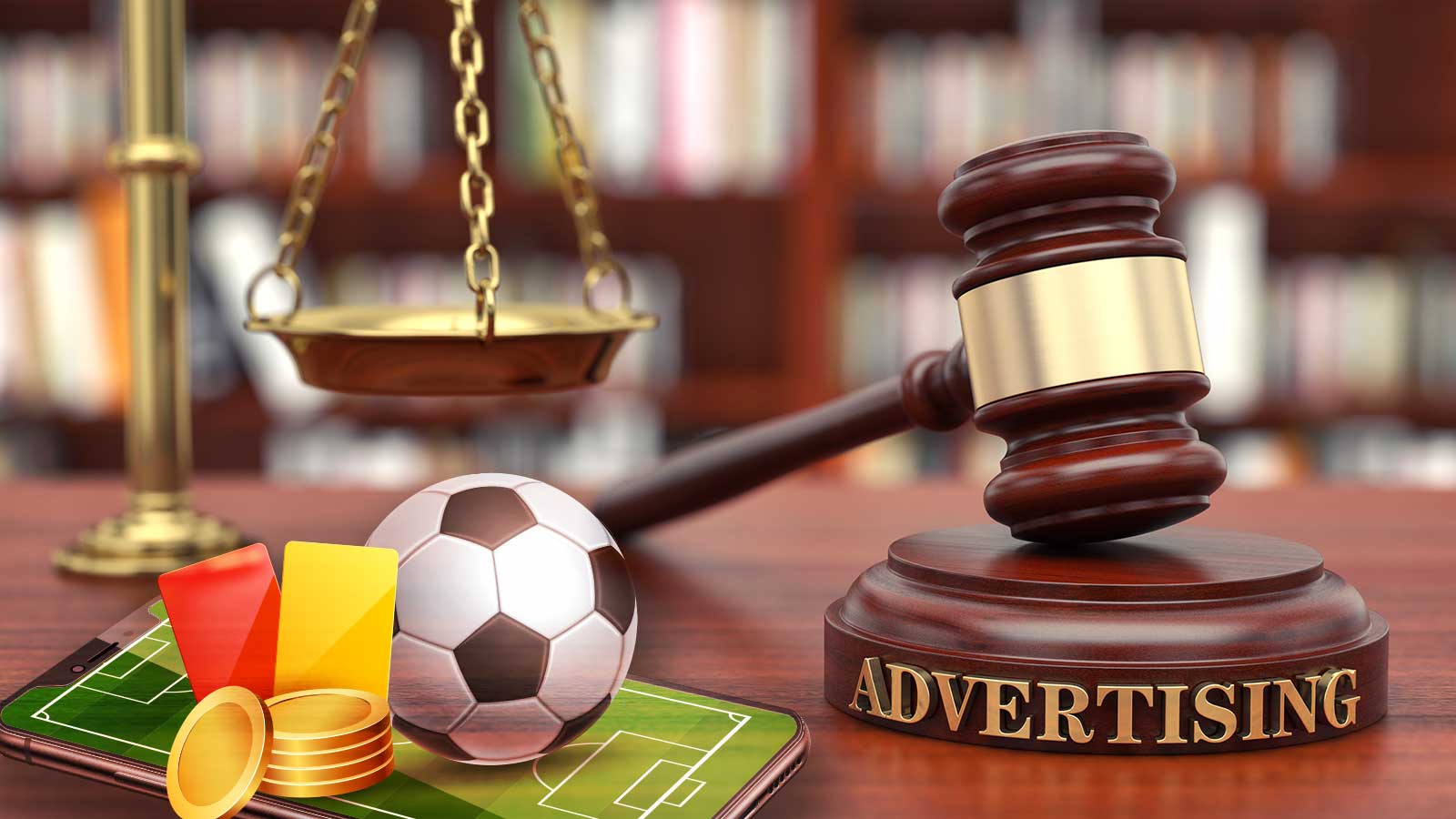 Recently, the Committee for Advertising Practice (CAP), announced some new changes to gambling ads that would significantly impact promotion in the United Kingdom.
Under the new rules, the most prominent footballers may be banned from sponsorships. However, not all football players will be restricted.
Stars with a 'strong appeal' to young people, especially under-18s, like Cristiano Ronaldo, Lionel Messi and Neymar, will not be allowed to feature in UK gambling advertisements.
Moreover, top-flight Premier League players might also be banned altogether from gambling advertising.
What Are the Current Gambling Advertising Rules in the UK?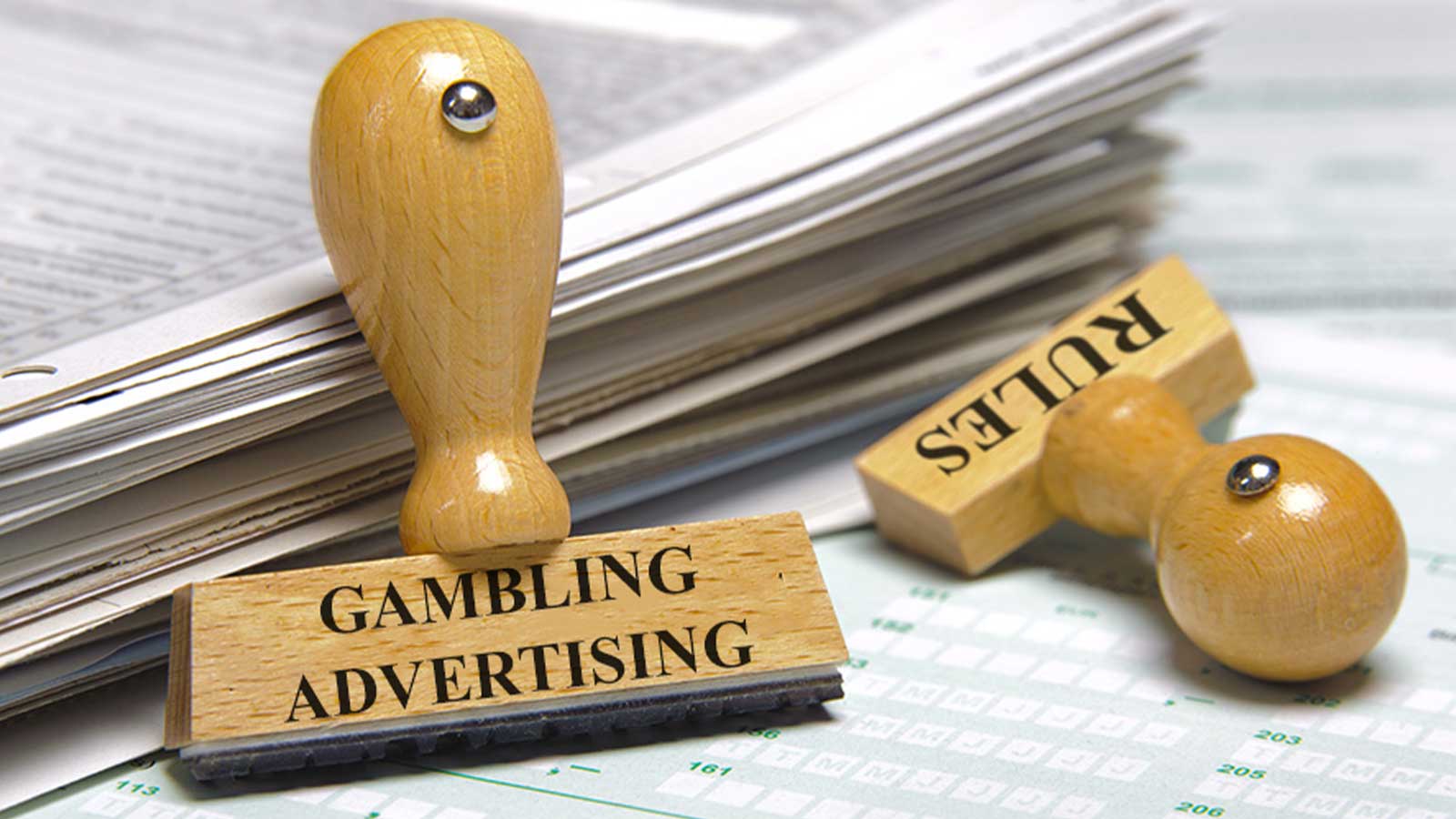 Ads about betting should be socially conscious
Through their content, bookies should not exploit or harm the vulnerable
They should not exploit the credulity or inexperience of the public
Ads should not promote irresponsible betting behaviour
Ads must not portray or suggest betting as an escape from psychological, social or financial problems
Advertisements should not give off the idea that betting increases one's self-esteem or sexual success
Can celebrities advertise gambling?
Celebrities across all boards can partner with betting and casino companies and promote their brands. However, starting from October, a new crop of gambling advertising rules will be implemented.
By that time, the greatest soccer and sports players will be restricted from participating in betting advertising.
Other celebrities and social media influences will likewise be banned if they appeal strongly enough to the young.
Should Gambling Ads Be Banned?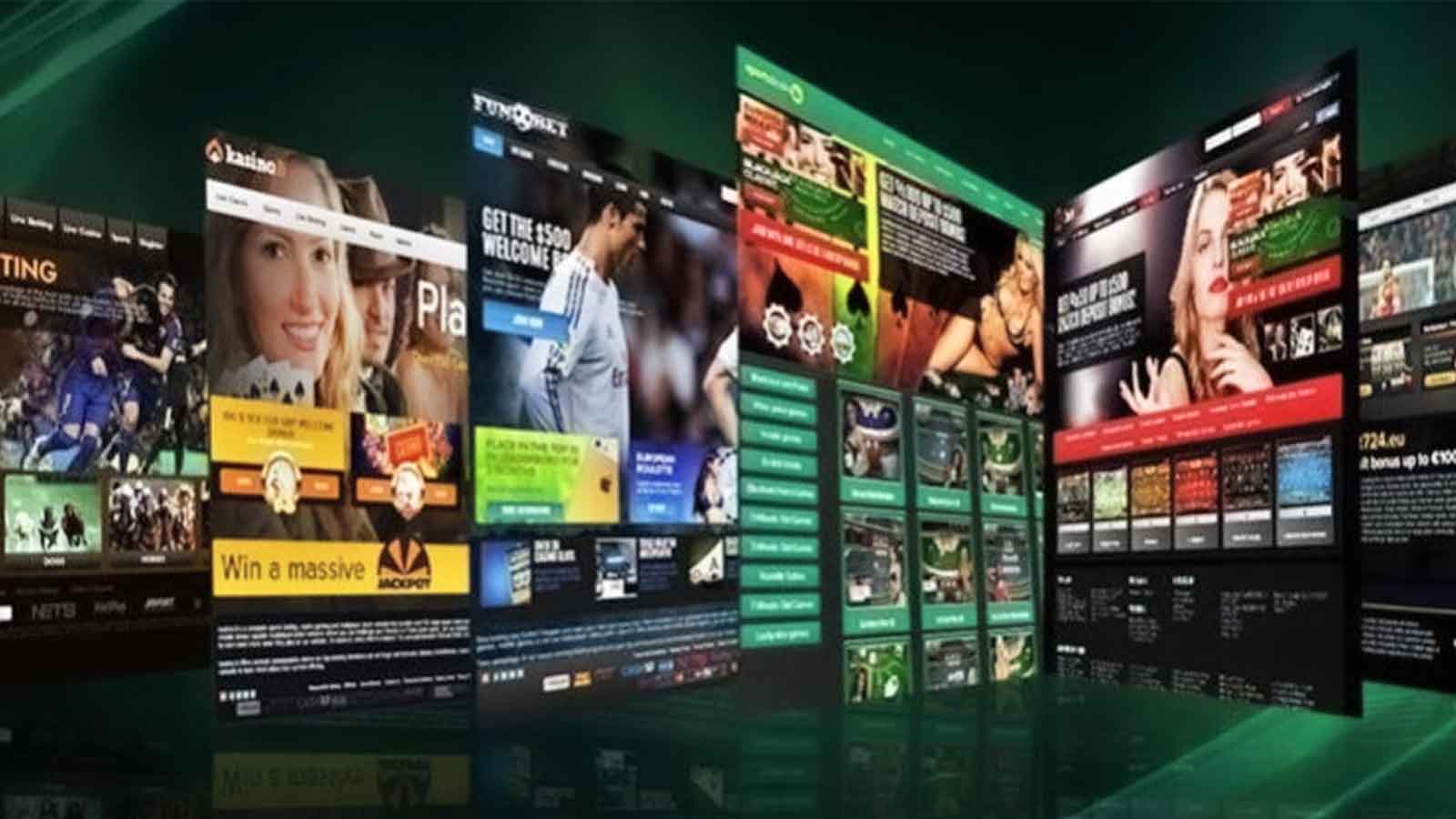 Without a doubt, the UKGC had clear and positive intentions when it released the new rules on gambling advertising. According to the Committee for Advertising Practice (CAP), the new rules were part of its commitment to safeguarding young people and vulnerable audiences.
Why gambling ads should be optimised, not banned completely
Gambling ads cannot and should not be banned
They are crucial for the industry's survival
Casinos need ads to attract new users and create more awareness about their offers
In addition, through their sponsorship deals with betting companies, sports clubs can get more funding for their activities and specific goals
So rather than an outright ban, measures should be put in place to ensure gambling ads are safe and not targeted at under-18s!
Gambling Ads Pros and Cons
Pros
They help the industry thrive

Sponsorship is essential in popular leagues like the Premier League and EFL

Gambling ads inform users about new offers
Cons
May trigger gambling compulsion

Seeing bookie brands everywhere may foster underage betting

Advertising and promotions can exaggerate gambling consumption
F.A.Q
Will gambling advertising be illegal in the UK after the new rules roll out?
Not entirely, but advertising gambling will be conditioned upon stricter codes of social responsibility.
Are football players allowed to promote gambling?
The upcoming legislation will forbid first-tier footballers from taking on gambling ambassador jobs.
Are there any countries in which gambling advertising is completely banned?
In Europe, Kosovo and Albania do not allow any form of gambling ad.
Does Twitter allow gambling advertising on its site?
Except for lotteries, all gambling advertising is banned on Twitter.
Can a sports celebrity advertise gambling on Instagram and Facebook?
In principle, it is permitted. A sports celebrity only needs the administrator's approval. Once they've signed a contract, they can broadcast gambling ads.
What's the current legal landscape for gambling ambassadors in the UK?
Right now, sports stars are allowed to participate in betting advertising.
Are betting sponsorships a form of gambling advertising?
Yes, but this will not be affected by the upcoming laws. For example, Premier League players will still wear casino's and sportsbook's imprints on their shirts, but they may not feature in any TV ads.