Are You Ready for NFTs Gambling in the Metaverse?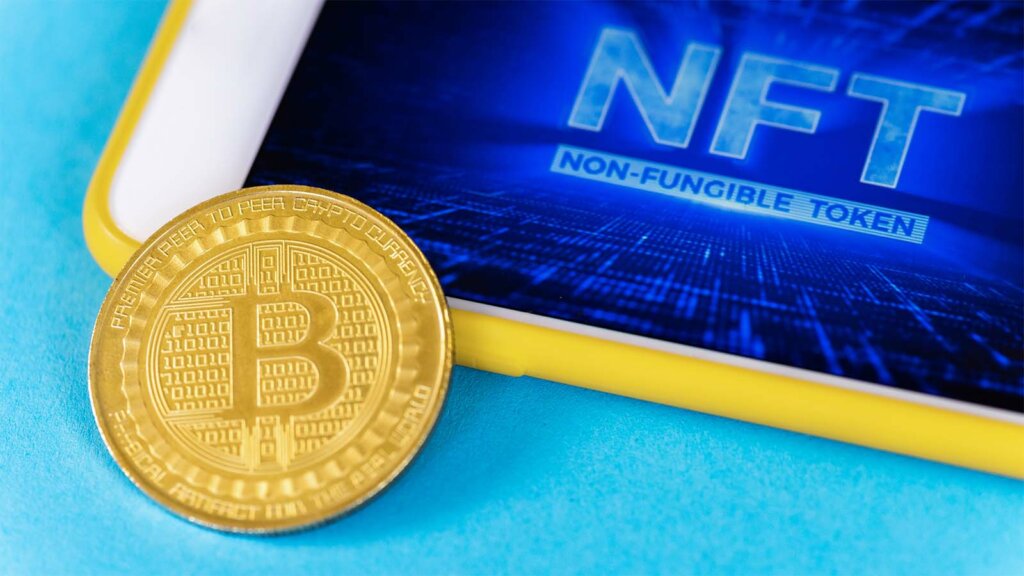 If so, you should know a few crucial details about gambling in the Metaverse:
How you can play to earn with NFTs

The top games you can access

The latest and best NFT gambling projects!
Keep reading to also discover the best NFT gambling asset and find answers to what type of token is an NFT and what top crypto coin is tied to Metaverse.
Disclaimer
CasinoAlpha UK is an experienced team of professionals in the industry of UK online casinos. We do not provide trading tips for cryptocurrencies. Our content is curated and informed by our gambling expertise and the various expert sources we have consulted.
Are NFTs and the Metaverse different?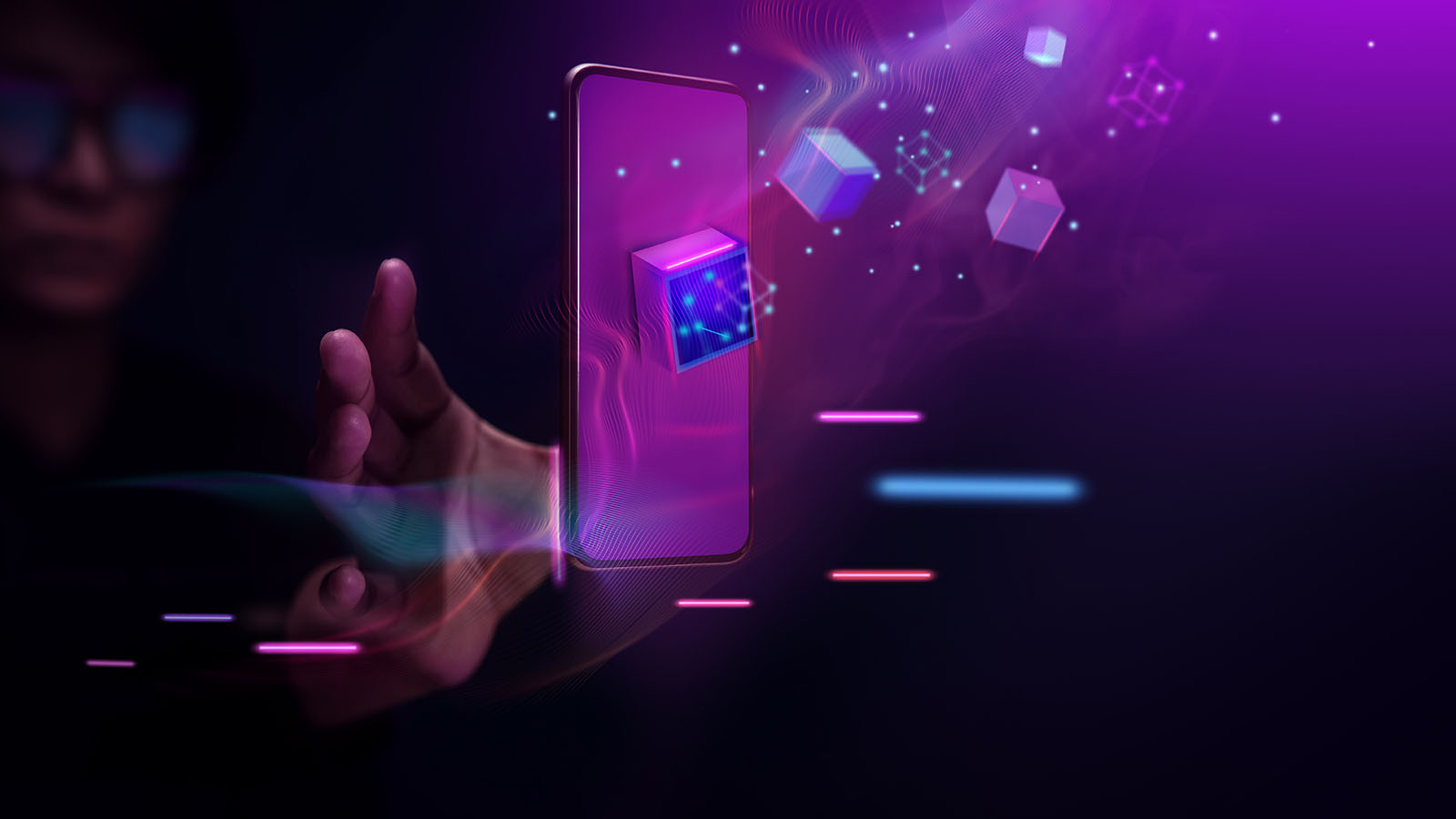 Yes. The fundamental difference between an NFT and Metaverse is that NFTs are a specific type of token, while the Metaverse is a virtual space.
But is NFT gambling the same as gambling in the Metaverse?
Yes, if the operator allows you to play using NFTs.
Let's paint a clearer picture:
Metaverse is a virtual world, a.k.a the next generation of the Internet.
Currently, when we're online, we:
Connect with the world;
Watch videos;
Shop;
Chat with friends, etc.
In a nutshell
It's like we are entering this double world we've created.
Well, the Metaverse is exactly that, only in 3D.
We'll be able to interact with friends, play games, or chat in real-time through our avatars and the help of VR glasses.
NFT refers to a non-fungible token.
Unlike Bitcoins which are fungible or can be exchanged, NFTs are unique tokens that cannot be replaced, exchanged, or duplicated because they have traceable original codes.
Is Gambling in the Metaverse Possible?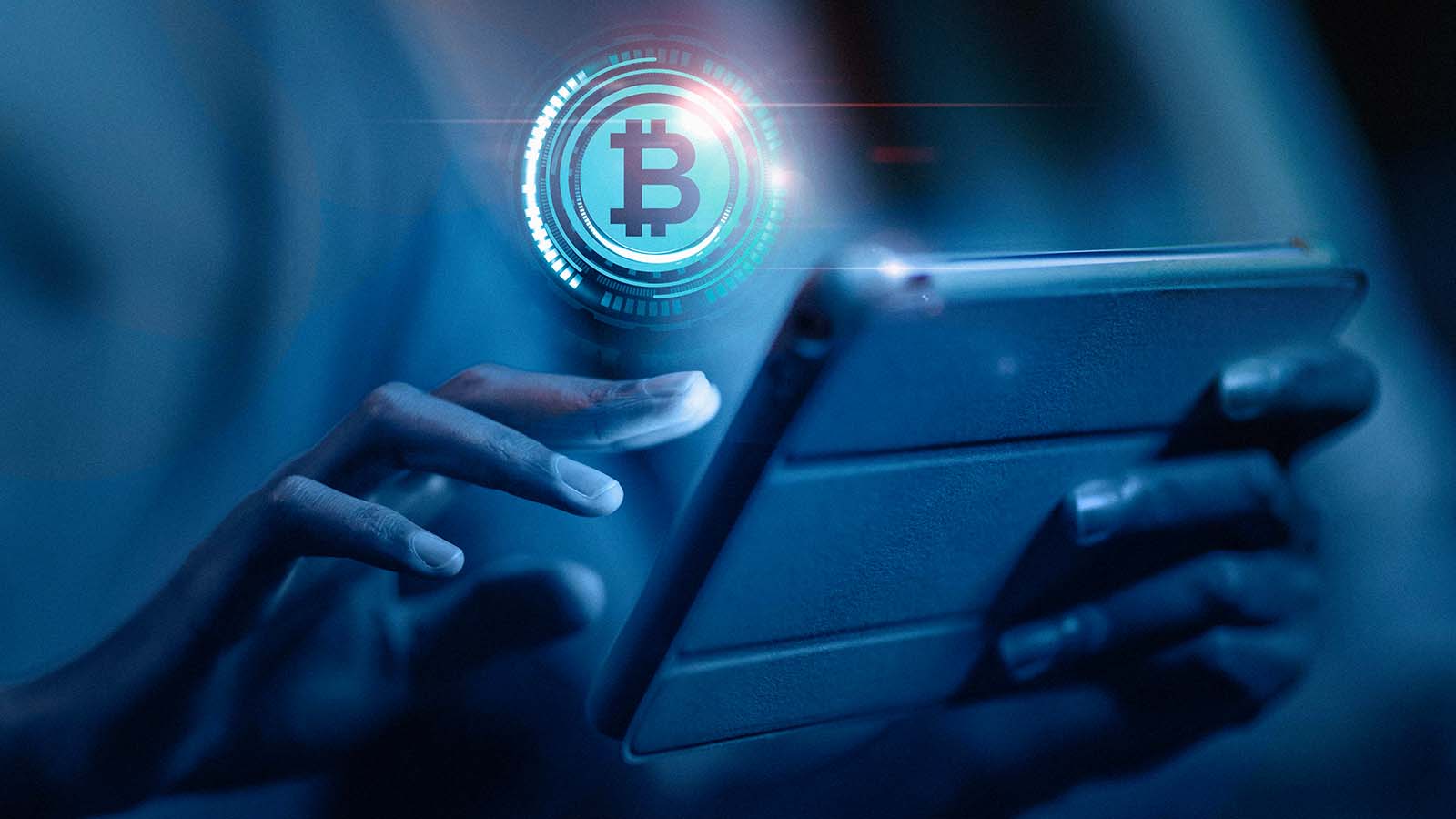 Yes, it absolutely is!
You can play and bet in the Metaverse, as many of the UK's best online casinos are beginning to enter the world of VR and advanced technology.
Why is it possible?
Because people will have a more modern and interactive way of playing, which will boost the online casino experience.
Be aware
Always proceed with maximum care when you make gambling transactions in cryptocurrencies. As these are volatile currencies, the risk of high losses is higher than in regular gambling!
Another lesser-known risk
As both crypto trading and gambling have high addiction rates, the combination of gambling in the Metaverse can be quite risky if players are not careful! Use professional resources to stay in control of your gambling behaviour and to practice this activity as safely as possible.
Casino Games in the Metaverse
Slot games in 2D by New Frontier Presents Ecosystem;
Blackjack Classic, Blackjack One, and more within Decentraland;
European Roulette and American Roulette by Edgeless.io;
ICE Poker in rooms powered by the Decentral Games company
Other table games
Essentially, all categories of online casino games can be accessed on the Metaverse.
Recommendation
Make sure that, when you select your top games, they belong to licensed and technologically sound UK Live casinos, eCOGRA-approved Slot sites, or any other reliable game-specific operator.
Introducing Web 3.0 and Virtual Reality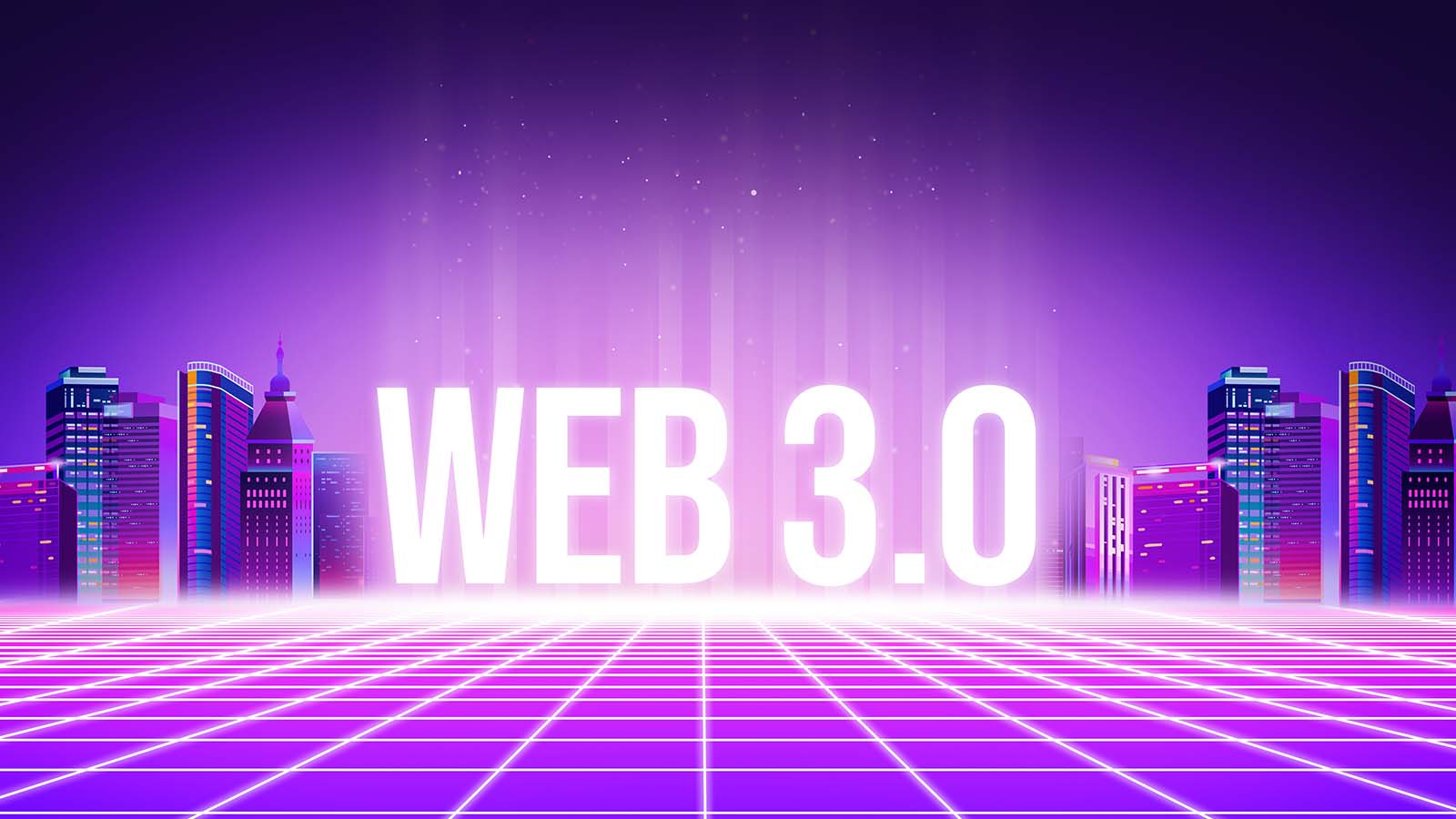 | Web Stage | Design | Advertising | Key Feature | Page Focus |
| --- | --- | --- | --- | --- |
| Web 1.0 | Static pages | Banner | HTML | Home pages |
| Web 2.0 | Dynamic content | Interactive | Social media | Blogs |
| Web 3.0 | Portable content | Behavioural | Virtual reality | Live streams |
Web 3.0 vs Metaverse
The table above explains the evolution of the Internet from its initial features to where we are today and how it influenced the apparition of the Metaverse.
Why is this evolution relevant?
Basically, the table shows why the Metaverse could not have been possible until the Internet reached its Web 3.0 stage of development: neither of the basic interactive web features were available before.
To understand the Metaverse or Web 3.0, we must go through the basics to have a clearer perspective on what has changed:
Web 1.0
The initial Internet version used to be much simpler, as people mainly used it to obtain information.
So, the pages were static, meaning the interaction between users and creators was a one-way street:
Creators published the content online
Readers could access it but couldn't alter any of the text
There were no podcasts, online purchasing, or social media networks
In essence
Internet surfing was reduced to browsing, and ads were practically non-existent.
Web 2.0
The second version was slightly more interactive than the initial one.
So, instead of only static home pages, the Internet introduced interactive social platforms like podcasts and blogs.
And it came with one other major advantage
The second version of the Internet allows users to sort out and classify the information they see online and enrich the Internet to the next level.
Data-wise, the Internet collected multiple worldwide information on its users, which later became an excellent way to advance marketing strategies.
This is thanks to all the saved information by clicking accept on "Cookies".
It was a smart version, and that's how the content became more dynamic and how the initial social media plan got created.
Web 3.0
Today, the third version of the Internet is intelligent and ultra-versatile, but let's focus on the main improvements this version promises:
Web 3.0 plans on mixing:
Artificial intelligence

Natural language processing
In plain English, that means that the computers will be able to process information faster and more accurately without any prior commands given by humans.
The design in Web 3.0 will be on the next level because the plan is to incorporate art in websites and services like:
Museum guides

Computer games

E-commerce, and so on

Semantic Web
Web 3.0 will have a Semantic Web that will improve any web technology through the power of searching and analysing the meaning of words, not keywords only.
That will improve all the technologies as it will provide more concrete information.
Just as we've mentioned before, the Internet databases today are full of personal and collected information on users':
Habits

Likes

Preferences

General usage of the Internet
Web 3.0 aims to use that information more intelligently, personally assisting in improving the user's experience.
This is all because of the connectivity of the user information to the semantic metadata.
Web 3.0 plans on connecting various applications so that we can use the services everywhere.
Up to today, the Internet has had a history of hacking and breaching personal or classified information that can damage reputations or rob users easily.
But, over time, these reports slowly became less and less occurrent as the Internet developed.
With Web 3.0, the plan is to employ the DTL, making it impossible to breach or hack the databases.
How the Metaverse works in short:
So, imagine you're shopping online in 3D by putting on VR glasses and interacting with your friends through avatars – that's the Metaverse.
What are NFTs?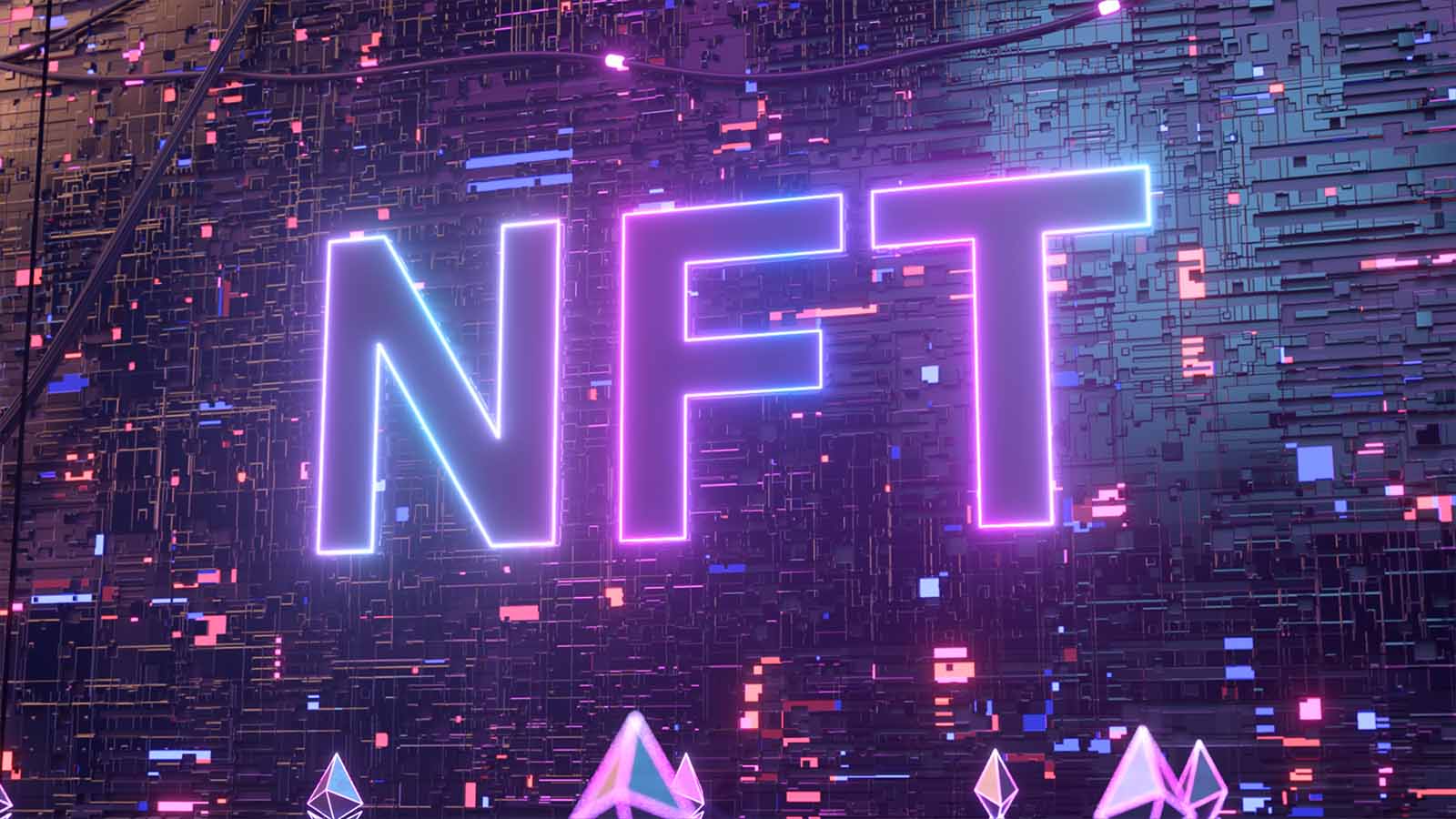 NFTs are short for non-fungible tokens, meaning irreplaceable digital assets with valuable unique information in blockchain technology.
They are a lot like renowned artwork
They are similar to artists' original works, only they are seen as digital art or in-game items and collections that are unique and unreplicated.
You can sell and buy NFTs online, mostly with cryptocurrencies, especially Ethereum.
Is NFT a Cryptocurrency?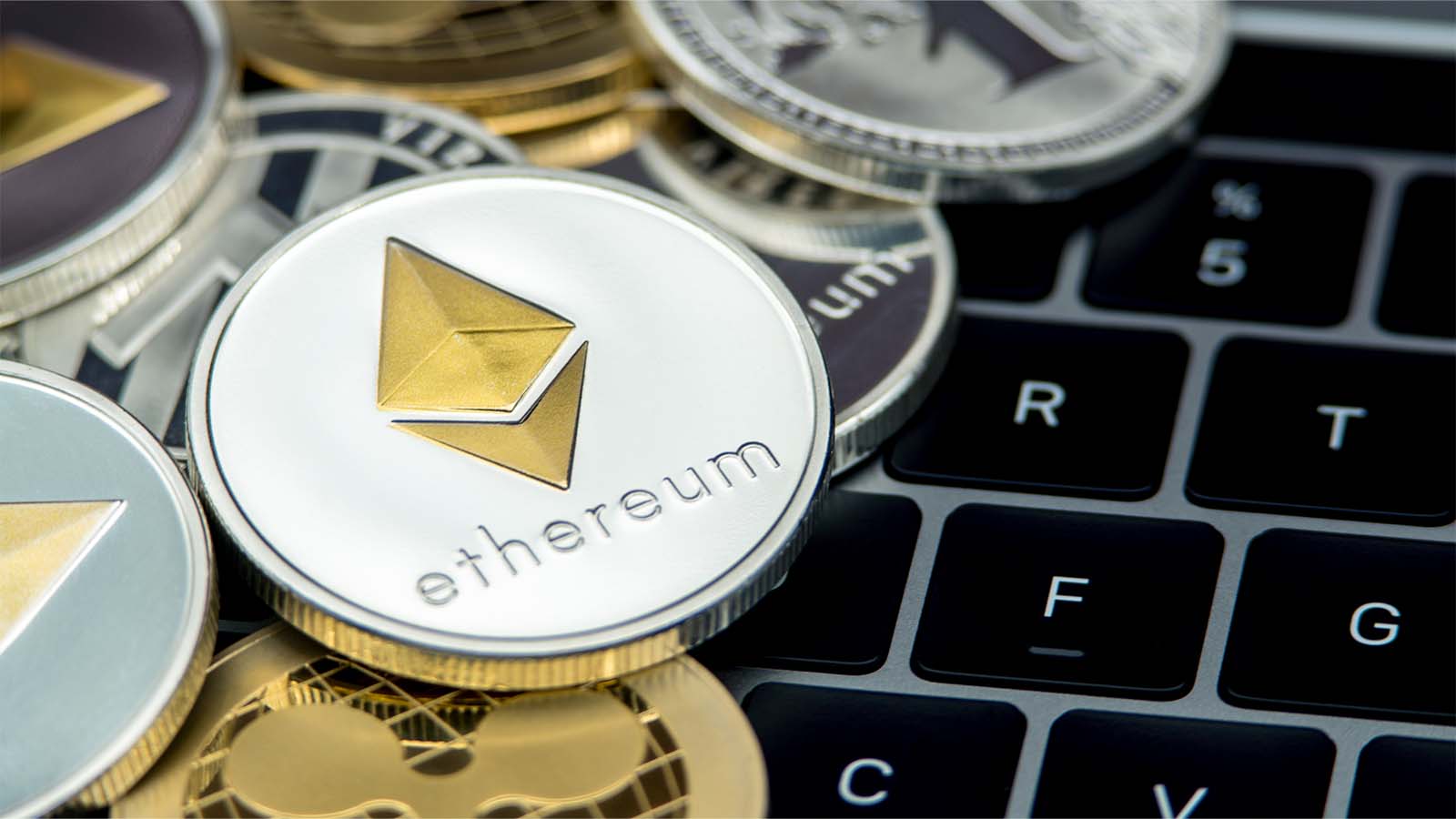 No, it is not.
While both cryptos and NFTs are digital assets, cryptos are fungible, whereas NFTs are non-fungible items.
What are non-fungible items?
Non-fungible items are exchangeable. Like in the case of crypto: cryptocurrencies imply that you can exchange cryptocurrencies with one another because they have the same value.
However, NFTs cannot be directly exchanged because each NFT has a different value.
They're much like a match ticket. All tickets may look the same, but each ticket has specific information on a seat, time, names, origin, etc. So, they may be identical but never of the same value.
NFTs can be:
Digital art
Metaverse land
Essays
Content
Picture
Anything that has a unique and irreplaceable source
Best NFT Gambling Projects
| Project | Key quality | Top Payout |
| --- | --- | --- |
| Slotie | EHR-721 standard, NFT stacking, 20% rakeback | Up to £10,000 weekly, NFTs, or free spins |
| Gambling Apes | Physical collectibles | N/A |
| Monkey Bet DAO | Large selection of casino games | 100x the initial bet |
| Axie Infinity | NFT staking and possibility of receiving more cards | Around £40 per day |
| Gods Unchained | Free-to-play, an opportunity for trading | £175 |
| Star Atlas | Play-to-earn, an opportunity for mining | Up to £281.99 a day (depends on the ship) |
Discover NFT Games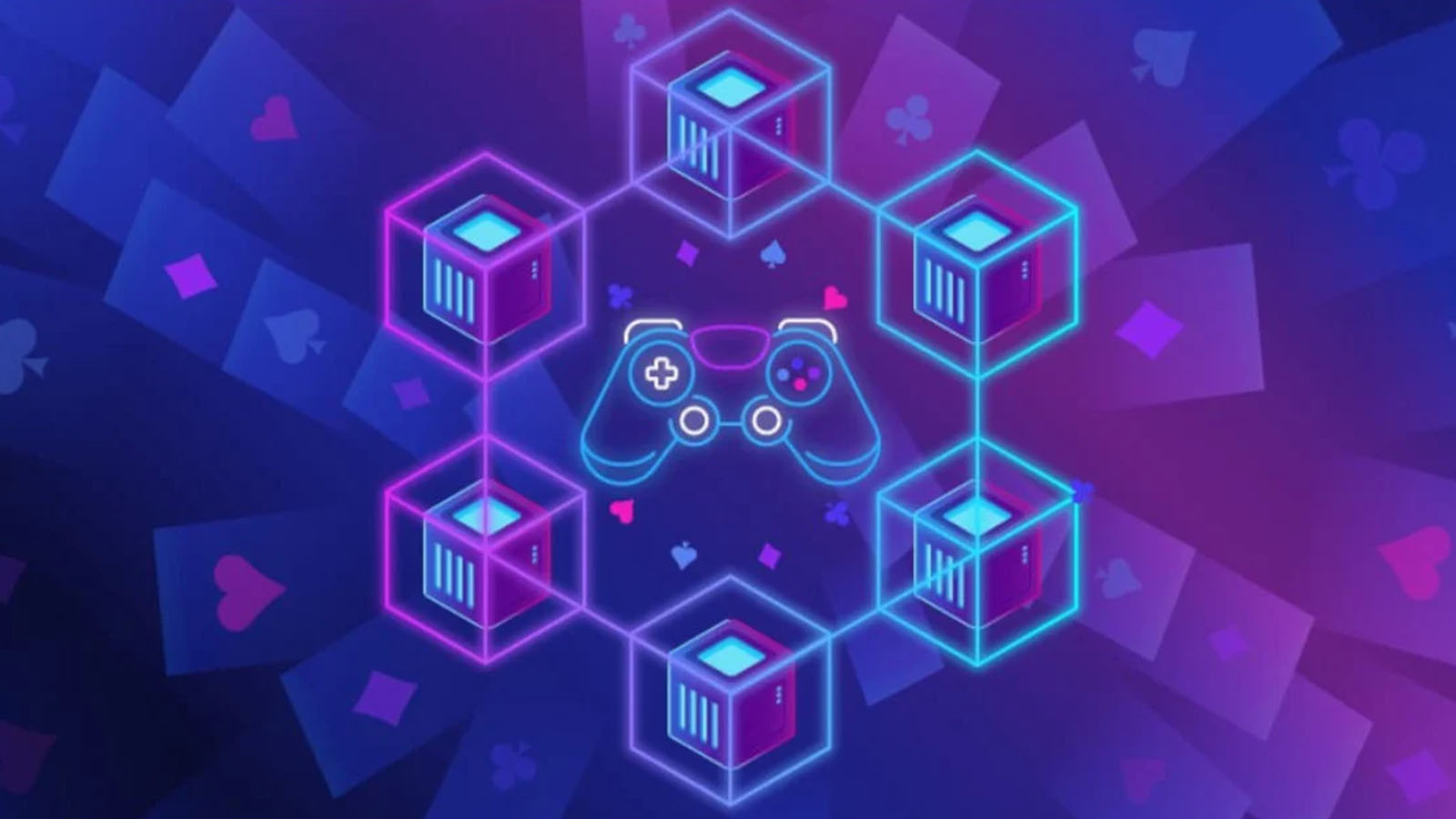 Since NFTs are unique collectibles, there's no dilemma about why they appear in games: you play to win something more valuable.
NFT gambling games are similar to Pokemon Go
Pokemon Go is an AR game where you go around the real world trying to catch Pikachu. Well, in NFT games, imagine Pikachu has a six-digit value in real money or the equivalent in Ethereum.
These NFT games are called play-to-earn.
Below are the main criteria we used to rank the top NFT gambling projects.
NFT Play-to-earn
Since we've established what are NFT play-to-earn games, it's time to jump into the major question: How to make money on these games?
There are several ways to maximise profit on NFT games, but we've picked the top 5 strategies for rookies and experienced gamers:
Mining

In games like Cryptovoxels, you can create new items like character wearables and sell them later.

Players have contracts created on blockchain technology to receive 10% of each sale.

Breeding

Another easy but intermediate method of earning more is through breeding.

Literally, in the NFTs games, you can mint new NFTs through breeding.

Example

Take CryptoKitties, for instance:

This game allows you to mix two cats to create a new one.

It doesn't get any passive money-making method than this.

Tips

One of the most popular games for this strategy is Axie Infinity.

Scholarship

Okay, time for some Meta class. The Blockchain gaming industry introduced this term to refer to renting characters for money.

If you have a character that's way ahead of others, you can rent it and make money out of it.

Tournaments

A tournament is one of the best opportunities for ardent gamers.

There are many NFT game tournaments around the clock, but to enter most of the highly prized ones, you need to install your eWallet. Once you get in the game, you can cash out about $500 daily.

Trading NFTs

You can always sell your assets for a good bargain, but you have to be able to tell whether it's a real bargain.
In an NFT gambling game, you:
Monitor your opponents – put their habits, attitude, spirit, and strategy under the eye.

Then, reach a high position or have something they don't have.

Pick the player that's willing to go high and low to win the game, and make your proposal.
The point is to sell high and buy low.
UK Gambling Commission NFT Regulations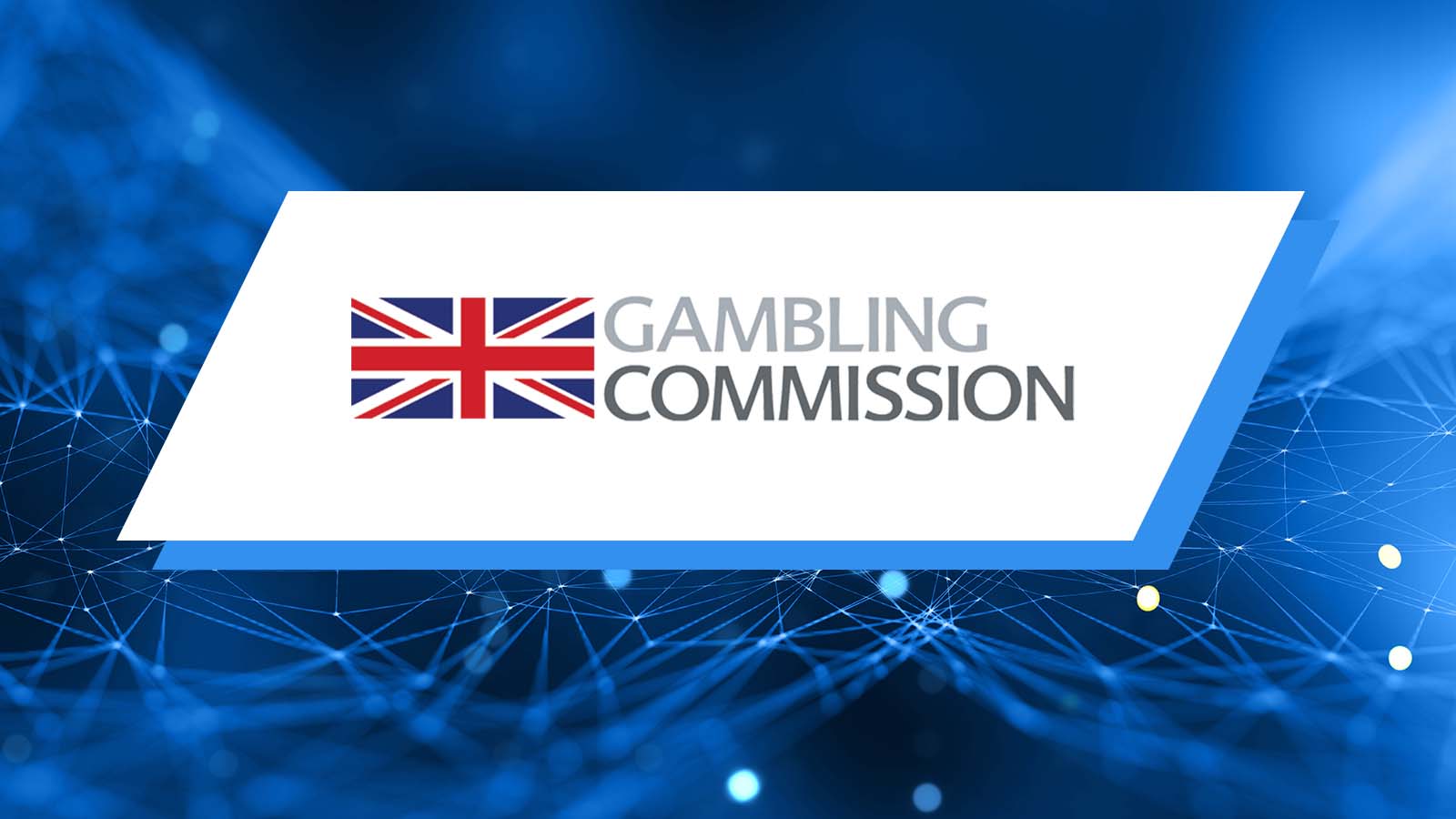 When it comes to online gambling, the UKGC regulations are plenty and strict.
However, in the case of NFTs, according to the latest updates about the UK Gambling Commission NFT regulations, we can say that there aren't clear legislations due to various reasons.
Here are a few points you must know before venturing into NFT gambling:
There are yet no specific UK Gambling Commission NFT regulations because they're still waiting to determine how they apply in the industry.
Since NFTs are fairly new in the blockchain industry, they lack an eWallet.
This means that they're still vulnerable to digital assets, and even though the blockchain technology is nearly bulletproof, NFTs are still exposed to theft.
The UK Government, along with the Gambling Commission, are still reviewing the question of whether they should put loot boxes under the legislation of the UK Gambling Commission.
Since NFTs are cashed and earned similarly, there's a high chance of placing them and NFT gambling under highly restrictive regulations.
If you have a worthy IP address, please mind that the sale of the NFTs is prone to breaching any property or intellectual rights in work itself.
Be aware
When selling an NFT, the buyer might ask you to go through a verification process that might leak some information of a sensitive nature.
That's why you should consider this when you make a contract between your buyer or vice-versa.
The main challenge
Moreover, some of the greatest issues the UK Government and the Gambling Commission finds is that NFTs aren't UK products or a product that is solely sold in the UK.
Example
A worldwide producer of high value, sometimes even six-digit pounds, circling in the economy without any trace of money source is a huge financial problem requiring more time revising.
Does this affect NFT games?
No. The Play-to-earn games are still rocking the gaming industry.
There's no room for doubt that the NFTs will be the next high-value asset, as seen from the current interest.
Recommendation
You can use this time to fight for the prize, but please be cautious of the issues we've specified above!
Top Metaverse Gambling Crypto Coins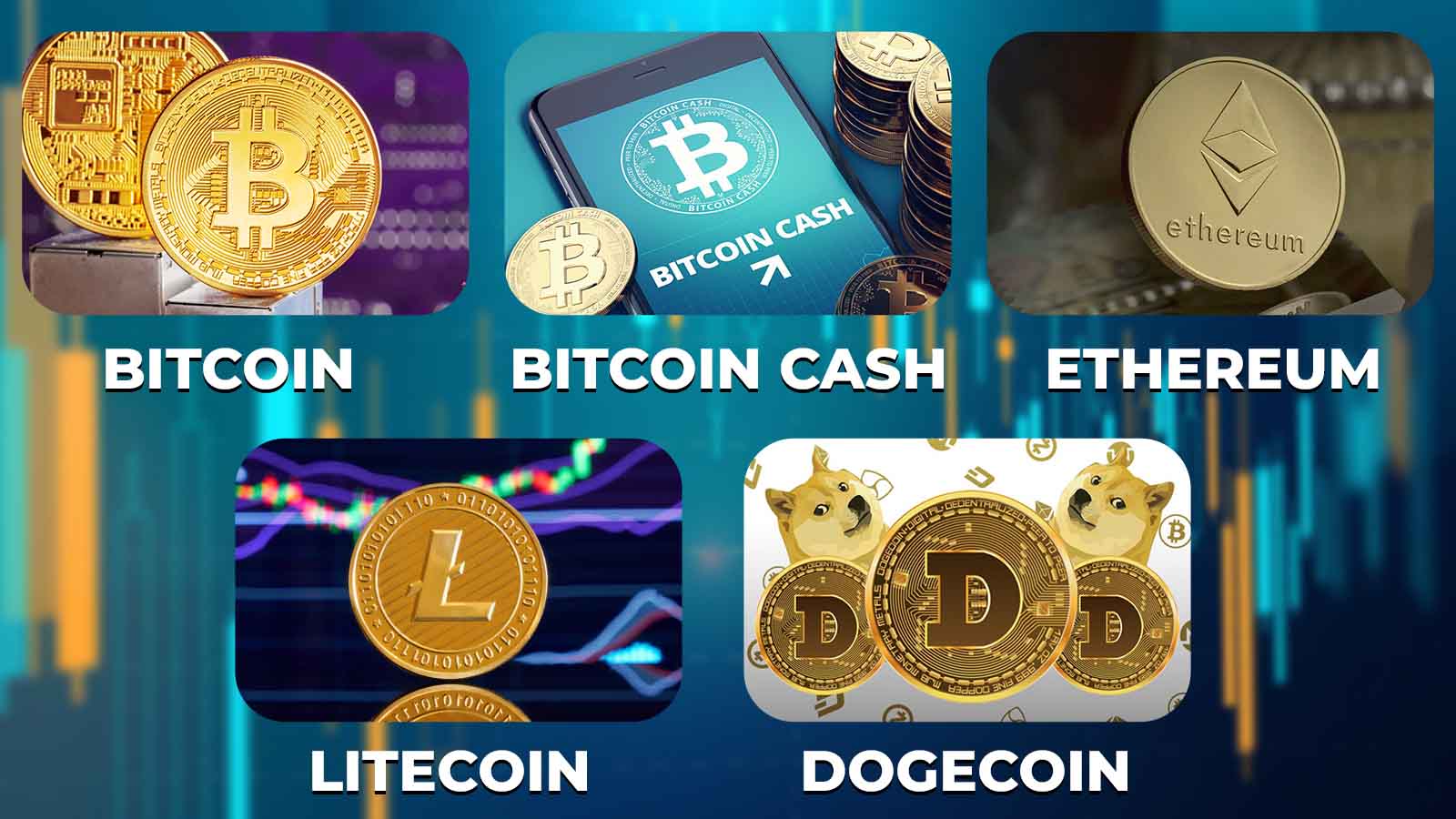 Bitcoin
Bitcoin Cash
Ethereum
Litecoin
Dogecoin
These are the top Metaverse gambling crypto coins to use in NFT gambling, and Bitcoin is truly the most widespread. There is a large number of Bitcoin casinos that have been approved and licensed by the UK Gambling Commission.
Experts advise:
When it comes to Metaverse gambling crypto coins, make sure you have spare Ethereum because that's what they mainly operate on.
Did we miss anything about gambling in the Metaverse?
Use our comment section to share extra insights or let us know what else you'd like us to cover about Metaverse gambling!
NFT Metaverse Gambling Pros and Cons
Pros
Anonymous transactions
Unique NFT gameplay
Decentralized gaming
No strict legal obstructions
Cons
Lack of moderation due to size
Possible gaming addiction issues
Vague reglementation are subject to swift changes
F.A.Q
Where is the Metaverse?
Metaverse is third-generation Internet, so it is located on the world-wide web. It's the same digital world we've created years back on social media, only this time in 3D.