New Online Slots and Features In 2023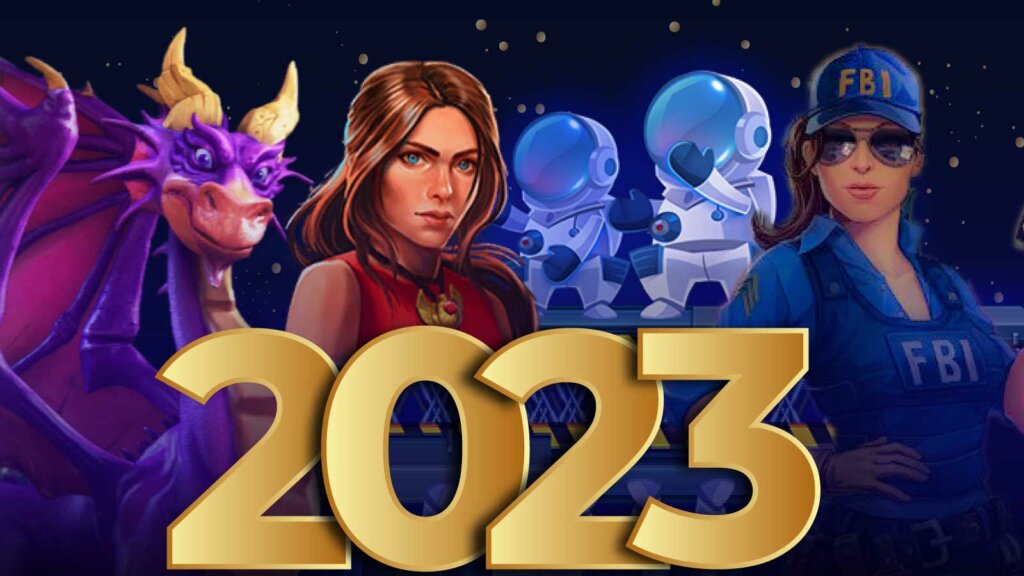 Slots providers changed the market in 2022 by adding extra elements & features. We spotted the 2023 trends of online slot sites, so we'll pass on the info to you!
Top Slots That Changed the Game
| Slot Name | Release Month | Popular for | Provider |
| --- | --- | --- | --- |
| Book of Dead: Cat Wilde – The Lost Chapter | February | Expand Symbol | Play'n Go |
| 60 Second Heist | February | Win Time | 4ThePlayer |
| Astroboomers – To the Moon! | April | Players interaction | FunFair Games |
| Jewel of the Dragon | September | Hot Zones | Bally Technology |
Book of Dead: Cat Wilde – The Lost Chapter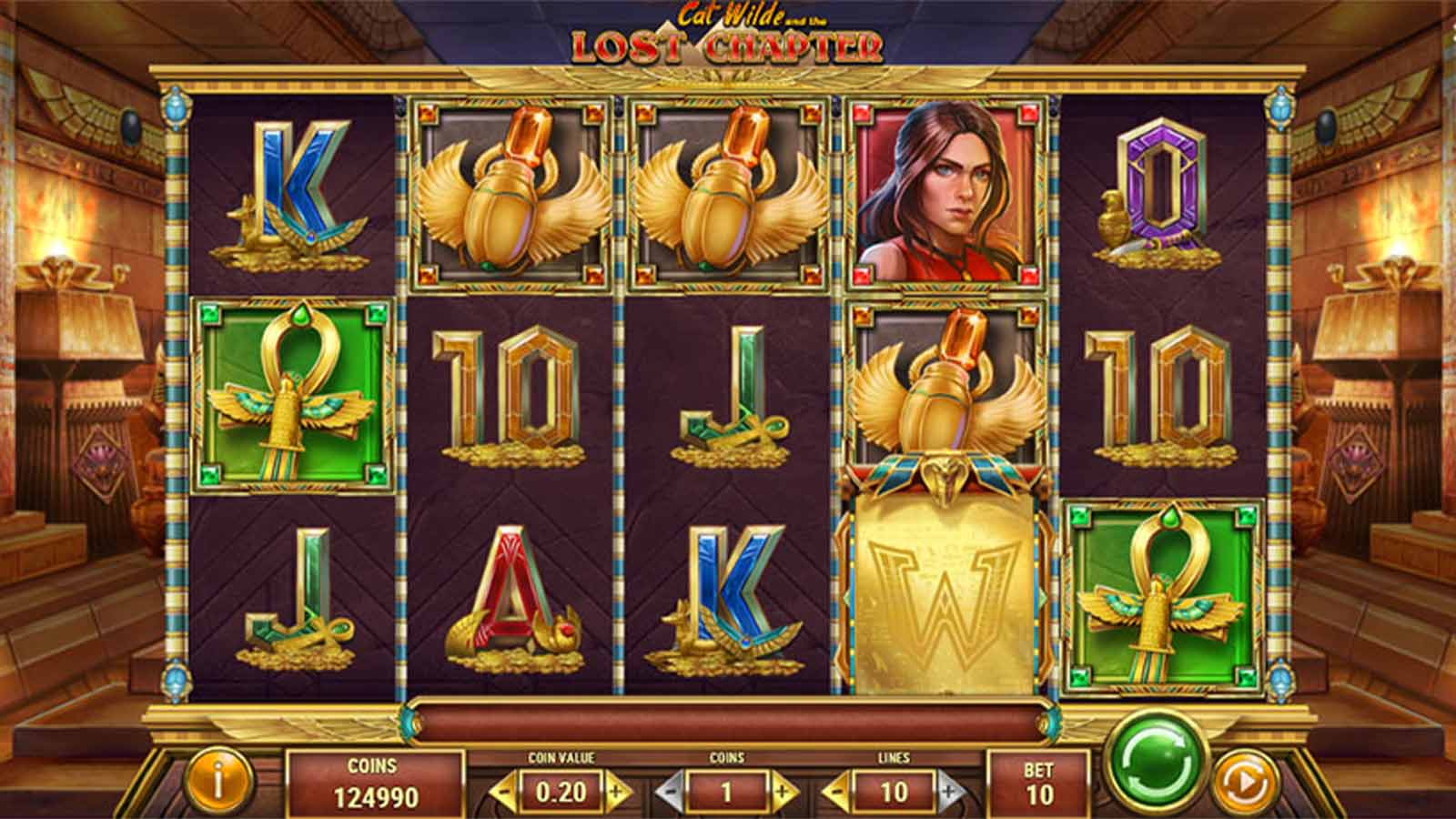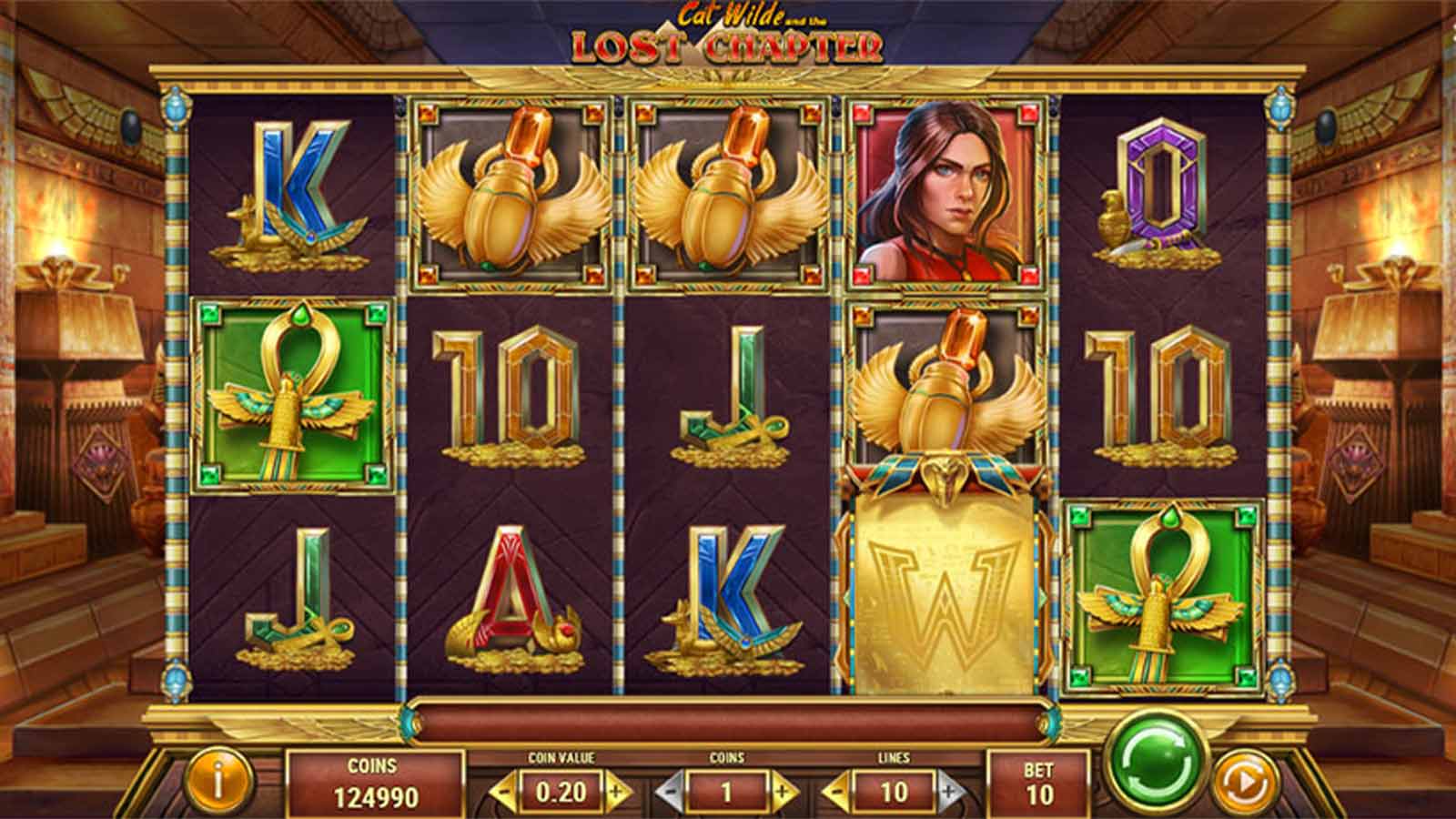 You already know Play'n Go's top favourite slots, but one of their latest releases will surprise you even more. Book of Dead: Cat Wild – The Lost Chapter is a low-volatility Ancient Egypt-themed slot with 5-reel and 10 paylines.
Overview
Overall RTP: 96.2%
Bet interval: £0.20 – £25
Special features: Yes
Inspired by: Book of Dead and Legacy of Egypt
Pyramid Spins
With this Free Spins feature, you get randomly generated distinct symbols for each spin. If you land on at least two Scatter Symbols, you will unlock another element: the Expanding Symbol.
Expand Symbol
The main goal of the game is to reach this one, a full-screen Cat that pays out 1000 times the bet size.
Astroboomers – To the Moon!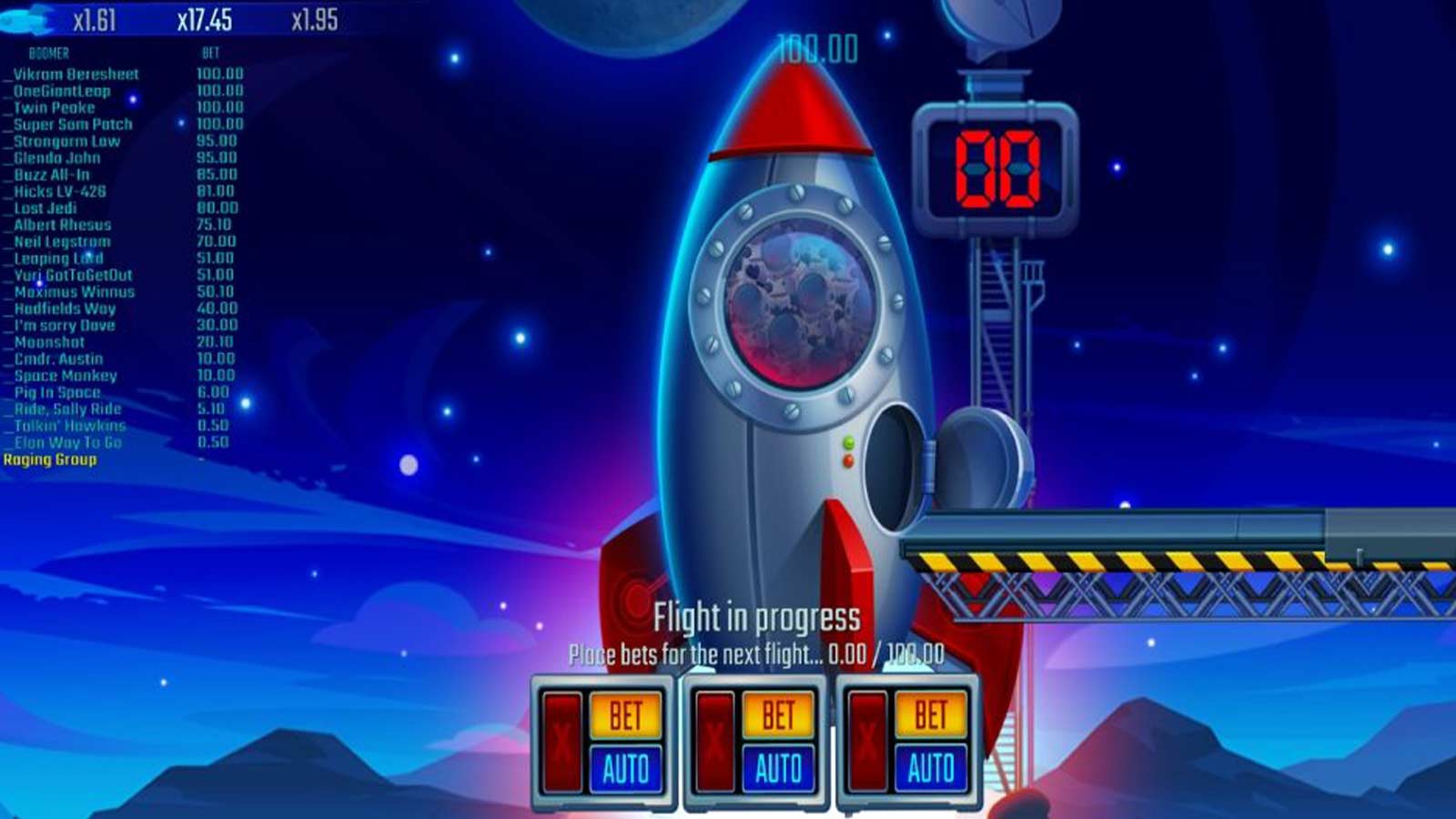 In case you prefer fast-playing slots, "Astroboomers – To the Moon!" could be a valid answer. You choose the pace of the online game. The game allows you to wager a maximum of three bets per turn.
Overview
Overall RTP: 97%
Betting interval: £0.20 – £25
Maximum earning: 10,000 times your bet
Currencies: 40+ including crypto
The theme
The graphics and theme of this online slot game are modern and cartoonish, with a classic interstellar twist.
The animation and the mysterious planet displayed in the background make the slot one of the most spectacular ones.
Game's objective & features
You have to get off the rocket before it gets destroyed and save yourself. You can do this by placing the three bets systems with whatever value you choose.
Although it is considered a game without classic slots' unique features, it has an emoji chat with 16 emojis. You can also play the game with other gamblers and make interactive decisions.
Does the game offer free spins?
"Astroboombers: To the Moon!" does not offer free spins in the game, but you can find different operators that will include it in a bigger free spins bonus scheme.
60 Second Heist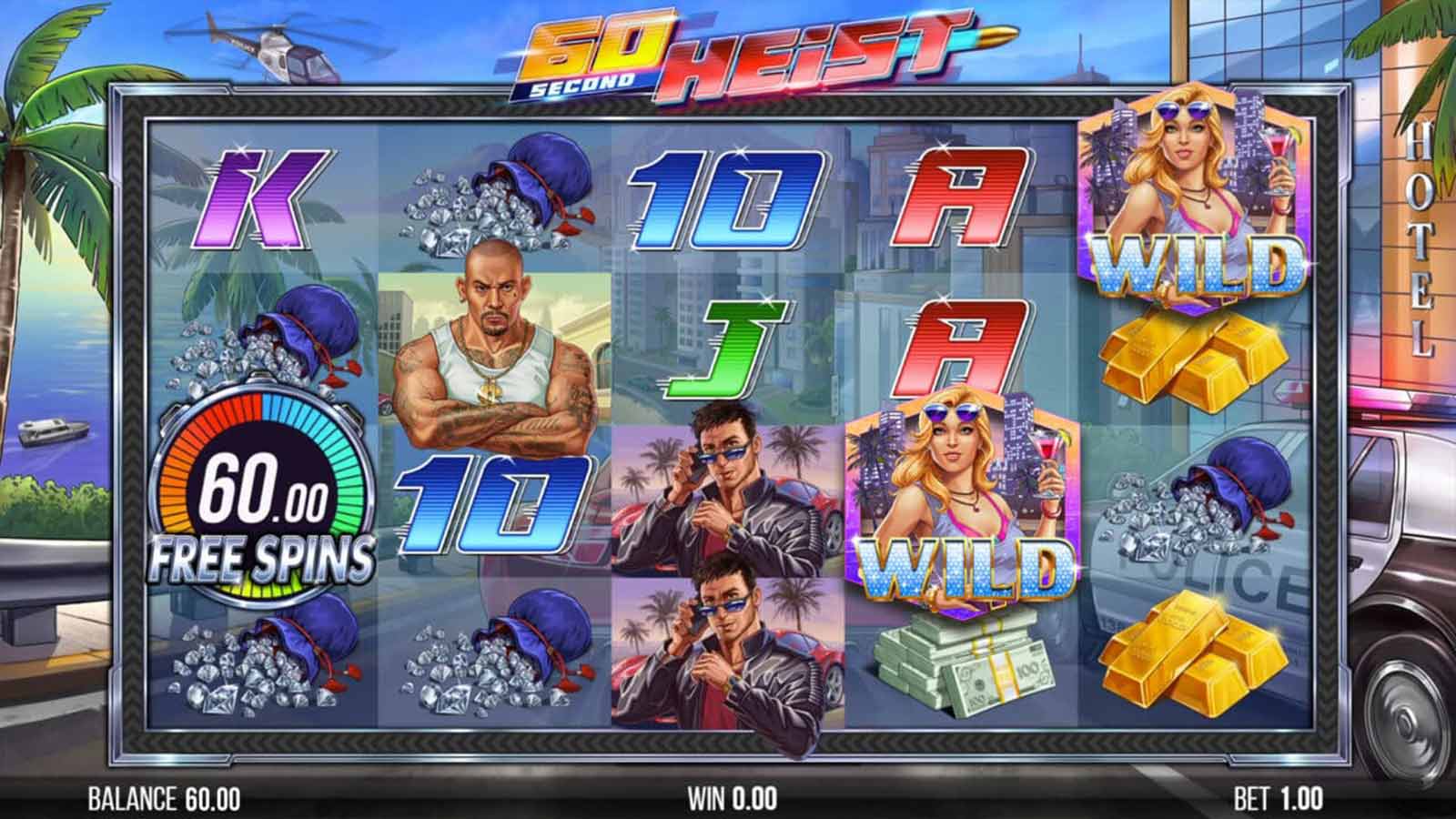 4ThePlayer developed the masterpiece in February 2022, and besides it, they have 12 other slot games with RTPs between 95%-97%. This slot with 5-reels is a highly volatile game you can play on any device.
Overview
Overall RTP: 96.50%
Free Spins RTP: 24%
Betting interval: £0.20 – £20
Earning Lines: 1024
Win Time Feature
The revolutionary detailed Win Team Free Spins will grant you a full minute of adrenaline. This feature gives you extra time, speed and multipliers.
Turbo Lock Respin
This feature can trigger any random earning spin. It respins the reels for 5 seconds and locks every earning symbol in place, exponentially increasing the payout.
Jewel of the Dragon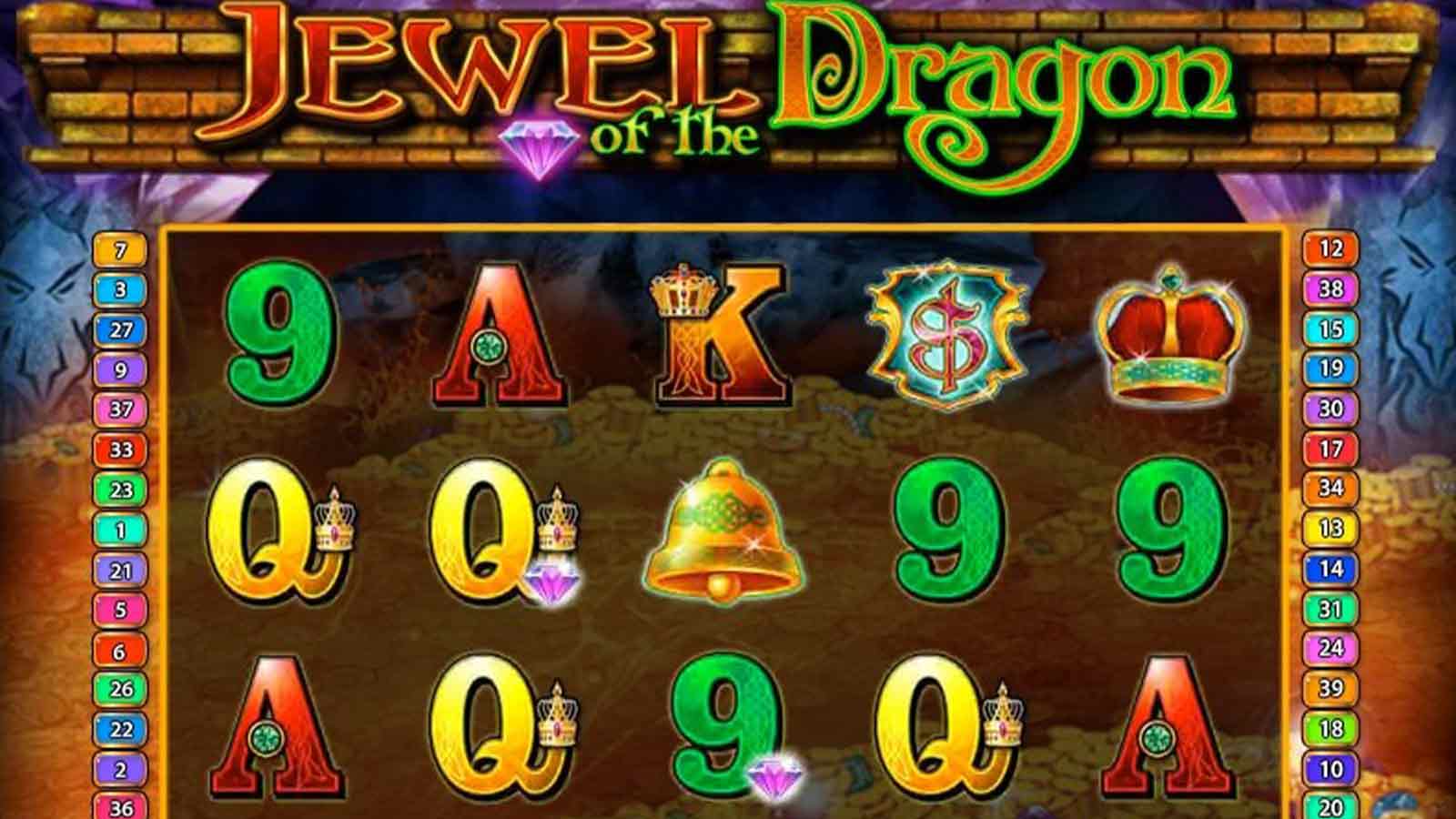 This new slot game has 40 paylines and 5 reels with a medieval, Celtic theme and bonus features. You can play it on any device, including the ones that operate with Linux.
Some CasinoAlpha experts consider that "Jewel of the Dragon" shares some features of the "Sumo Kitty" slot game. They are not alike, but Bally Technology used some graphic and bonus ideas in both games.
Overview
Overall RTP: 96.07%
Betting interval: £0.10 – £400
Special features: Yes
Free spins in-game
Hot Zones
Although the idea of Hot Zones is not new to the industry, it's always nice to see it in a new game.
The basic idea of this feature is that any symbol on the screen will be transformed into a Wild or a Bonus, depending on the other signs and combinations.
Let's say that a bonus symbol triggers the Hot Zone. The symbol will automatically become a Wild Bonus and act as both depending on what other symbols pop up on the screen.
Expectations and Changes for Slots Games in 2023
What should you expect from 2023?
You already guessed that AI and AR had changed the industry already. They constantly increase expectations and improve the overall quality of games. So, in 2023 we will see additional motion control, better graphics, and more focus on the user experience when gambling in top online casinos.
Better User Experience
Providers work and improve their games to satisfy the demand. Extra free spins, bonus rounds, mini-games and jackpots are all part of a better user experience because this is what players need.
In 2023 developers will bring new items and also boost the existing elements.
They add more promotional and complementary details, such as the Win Time feature from "60 Seconds Heist", in order to attract players.
Motion Control
Virtual Reality extended to slots as well, and 2023 is the year that proves it. Developers started projects with VR slot games in which you can interact with more than two fingers on a screen.
You can walk into a virtual casino, play online slots, or reach out to other players.
Higher Quality Graphics
Slots are known for their bright colours, bling and sounds. Although You can mute sounds and music in an online slot game, but the graphics remain the same.
This is the reason why slot creators began putting more emphasis on the quality of visual design.
In 2023 we will witness important shifts in design ideas and new characteristics.
More Diverse Themes
The biggest slots providers follow the general trends and come up with TV shows, celebrities, or fantasy slot games.
The latest trends show that more people have started gambling on anime and Netflix series slots rather than classic fruit ones.
Wrap-up
2023 is going to be an interesting year for the slot sector due to rapid market and AI changes. Providers must adapt fast to what people want and lack in terms of games.
These new titles are the beginning of new game characteristics that will simplify the gamification process, and gamblers won't get bored quickly.
Tell us your thoughts!
What other features do you think developers will adapt to online slots? Let us know in the comment section below!