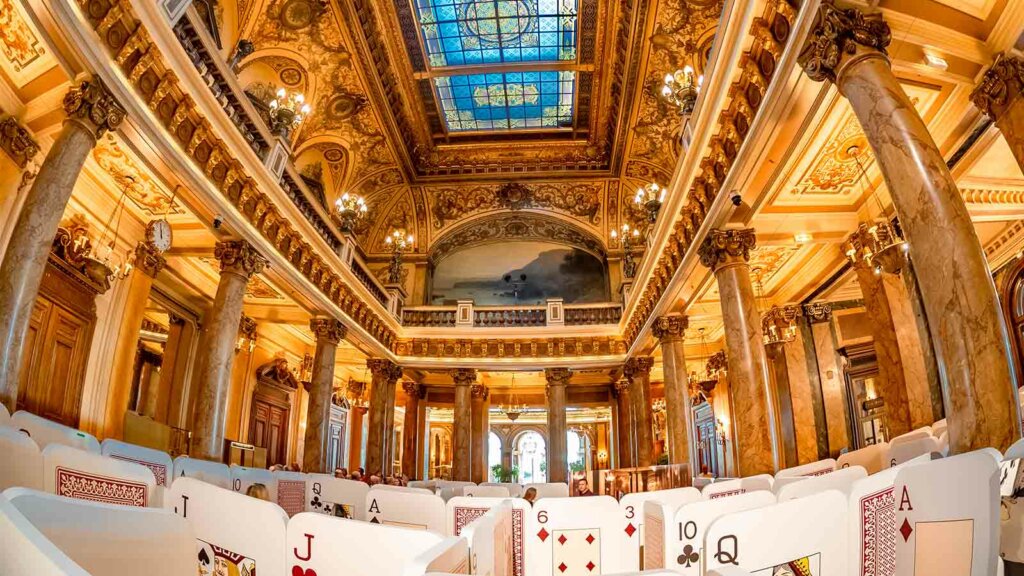 Casino Art Exhibitions: Where Culture and Games of Chance Meet
Have you ever thought about how the casino lifestyle influenced people's lives and different cultures? Learn how and where games of chance meet art and culture.
Casino Art, Its Emergence, and Its Impact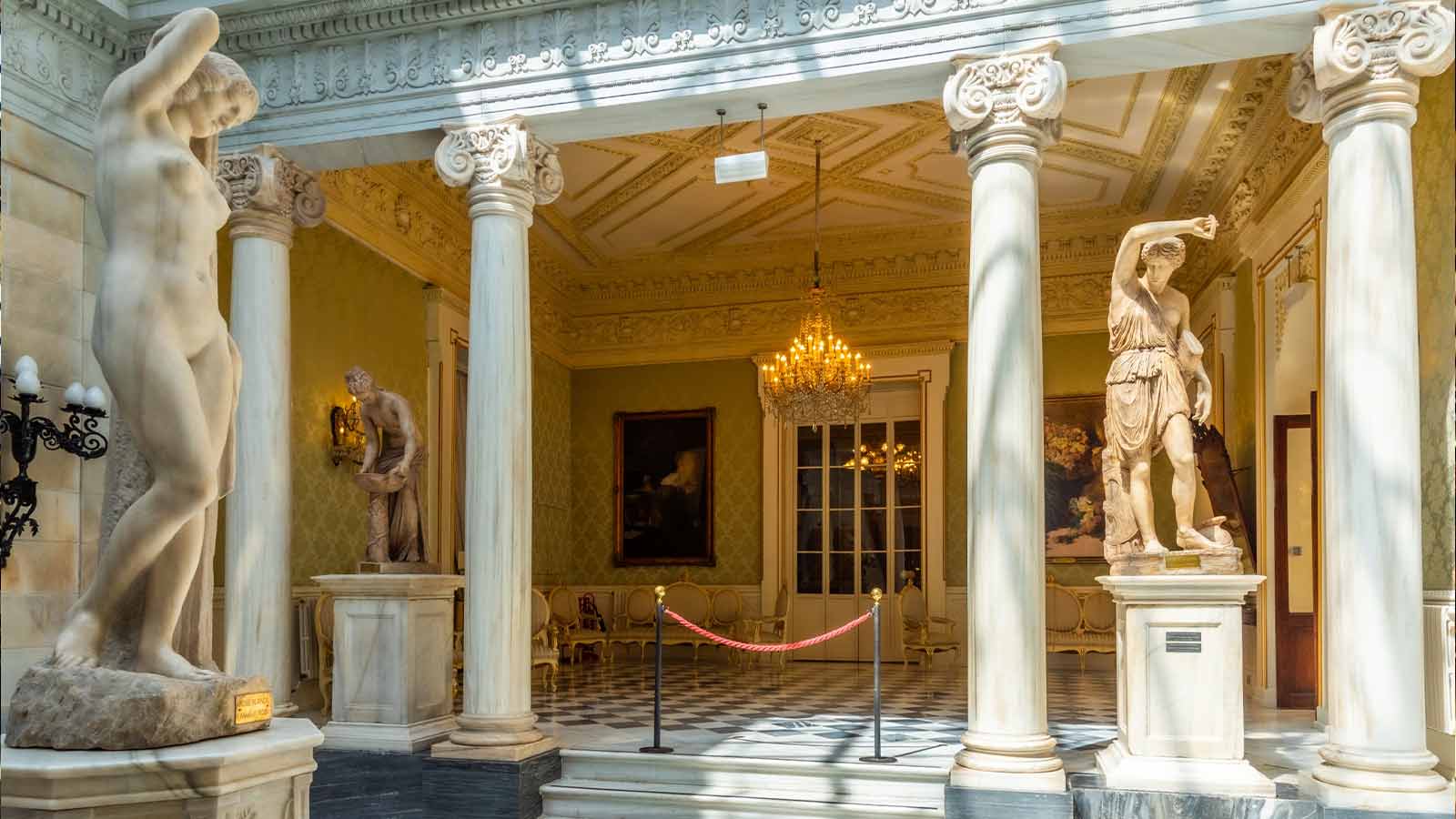 Source: Ceiling at Real Casino de Murcia
Before we begin, we need to know more about casino art and its meaning.
If we were to merge both definitions to extract a single one, Casino Art would be defined as "A public room or building where gambling and the expression of human creative skills coexist."
This merger can function as an overall design for what might be the casinos of the future.
A building imagined with as much space for gambling as there is for art, where you could choose to roam the art-decorated rooms or return to your friends and have a great time gaming, could mean a great evolution for our living spaces.
Similarly, the shockwave made by the emergence of casinos rocked our boats so significantly we couldn't forget it; so we integrated it into our culture.
Now, the casino market stands as one of the biggest markets globally, with some of the highest increases in value in the past years.
The juxtaposition of art and casinos could, in theory, improve certain aspects of gambling for both the customers and the business owners.
In this context, subjects like "How much influence did the artistic representations of casinos have over people's perceptions," or "Can casinos become successful art galleries?" are worthy of exploration.
But how can casinos reimagine art inside their boundaries to create successful exhibitions?
Casino Decoration
Source: House of Scientists – the former noble casino
Casinos started appearing in the 17th century as spaces where playing games and betting on them was allowed and encouraged.
These spaces were initially decorated with baroque designs, but some casinos delved into more dark and minimalistic styles in the 19-20th centuries.
Bill Friedman, who is a point of reference for the psychology of casino designs, declared for the New Yorker in 2012 that casinos should draw people in and make it hard for them to leave. To do this, he concluded that low ceilings along a maze-like overall design would overshadow the bourgeois decors.
However, the last few years proved to claustrophobic gamblers that there's no reason to fear anymore.
The general style of casinos seems to be consensual – bigger is better and fancy décor is excellent for returning clients.
The Impact of Casino Art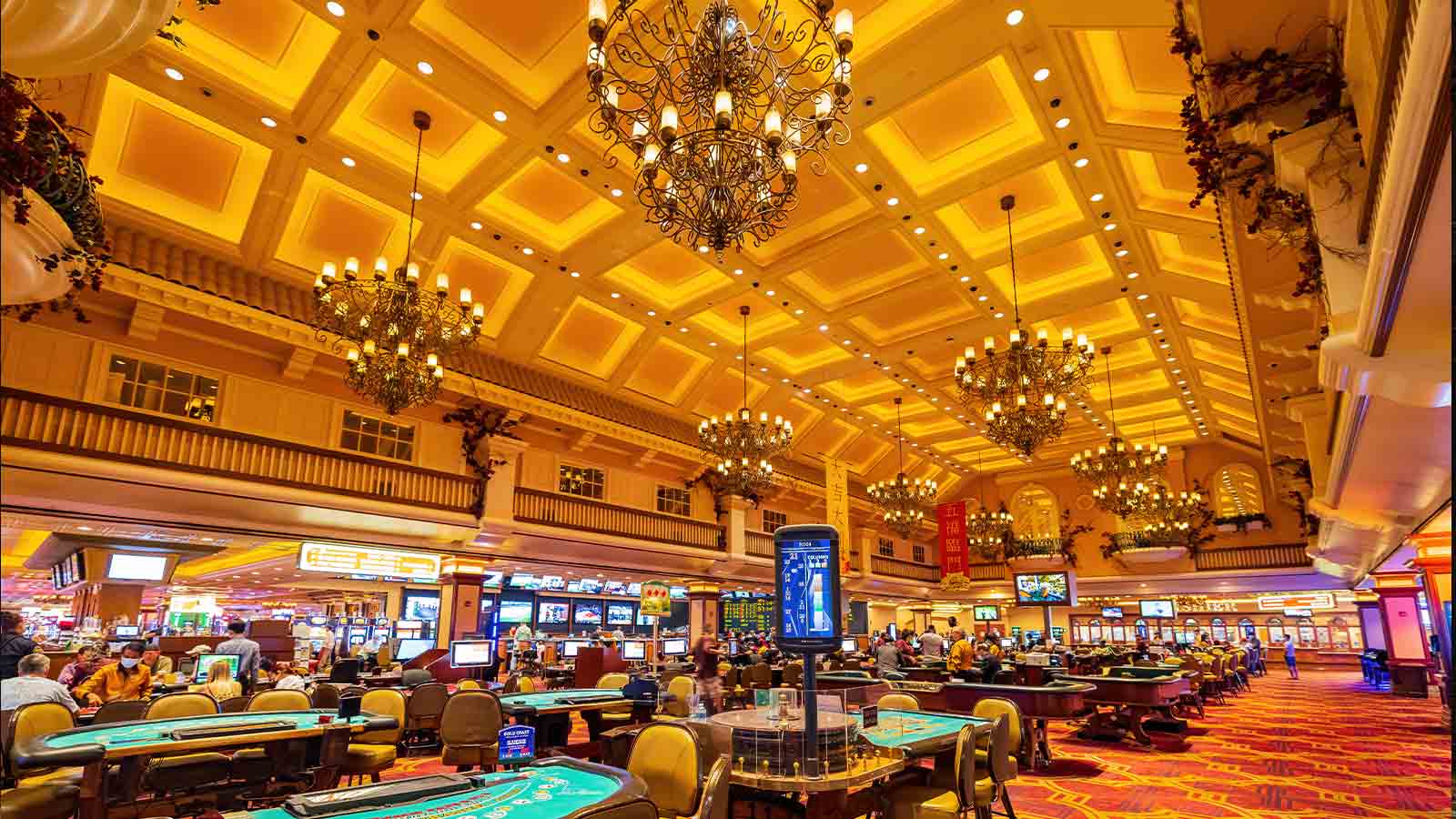 Source: Interior view of Gold Coast Hotel and Casino
Casino art could finally bring back the trend of living beside meaningful compositions.
This habit was most popular in the 18-19th centuries when the aristocrats were the ones who had access to all types of art.
However, if this happens, how we perceive "going out" and "having fun" will likely change as art becomes an active part of our environment.
We generally think that artworks must be viewed in silence, either in a museum or a gallery; but this view of sheltered beauty is unnecessary.
An evolution of our "silent admiration" would be to consciously incorporate more art into our daily lives.
After all, admiration and acceptance imply the desire to be close to the object of awe.
Therefore, exhibitions held inside casinos (and many other places) could be part of what we need for a more inclusive and creative world.
Casino Art Exhibitions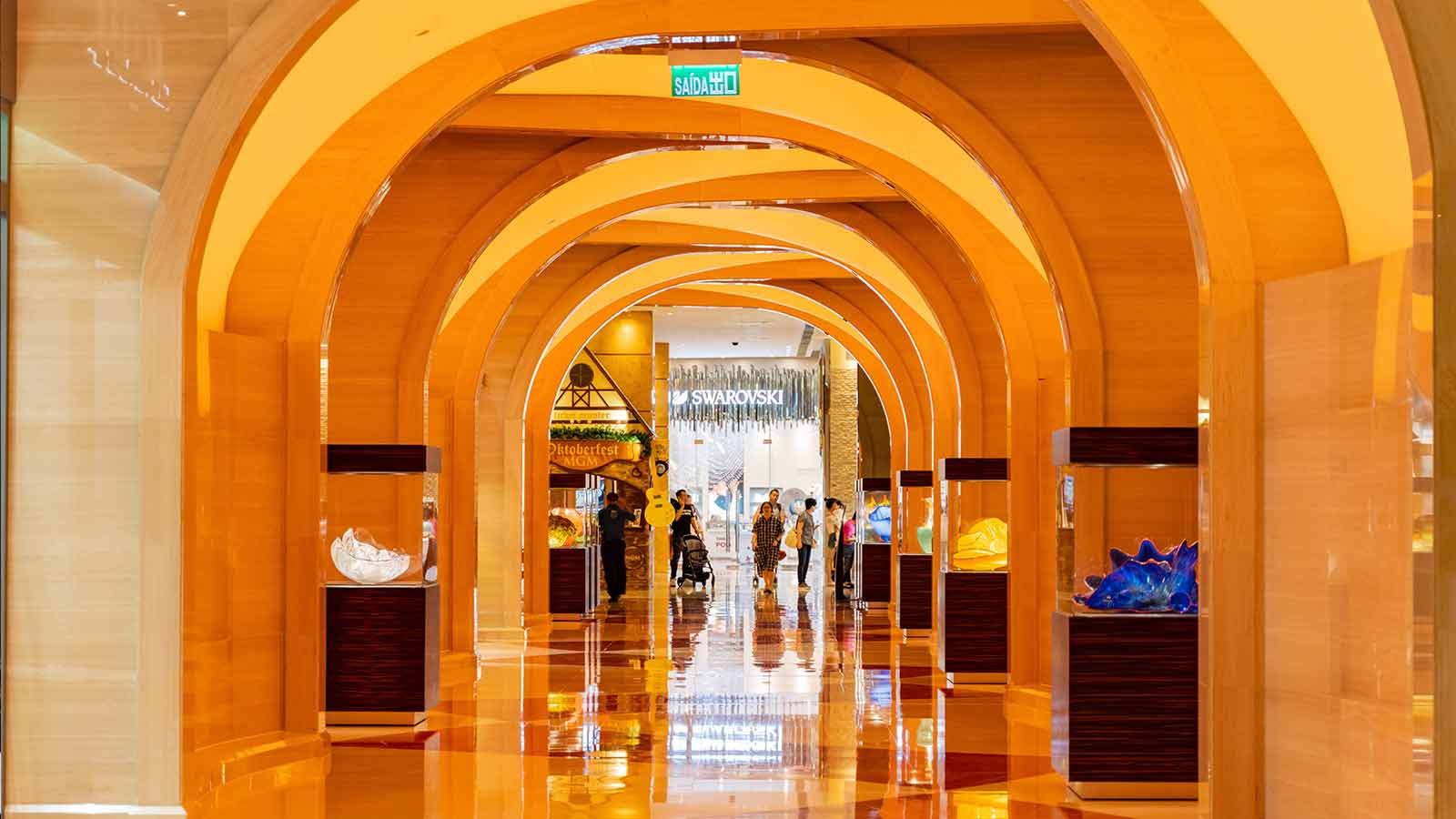 Source: MGM casino Macau
Works of art could be hoarded by casinos with enough revenue that want to impress their customers and bring art back into a brighter light. Casinos themselves can be excellent exhibiting spaces due to the large public it is exposed to.
A divergence from the quiet, contemplative spaces will allow us to see how artworks interact with the casino ambiance in our minds.
That's both true in classic spaces of exposure and in the virtual world of new casinos. The difference is that in one place, there's furniture and elite settings and in the other it's graphics, music, loading screens and allusive sequences of images.
As for hoarding art, numerous people, including specialists hardly can tell the difference between casinos and other wealthy businesses.
Beyond Van Gogh at Hard Rock Casino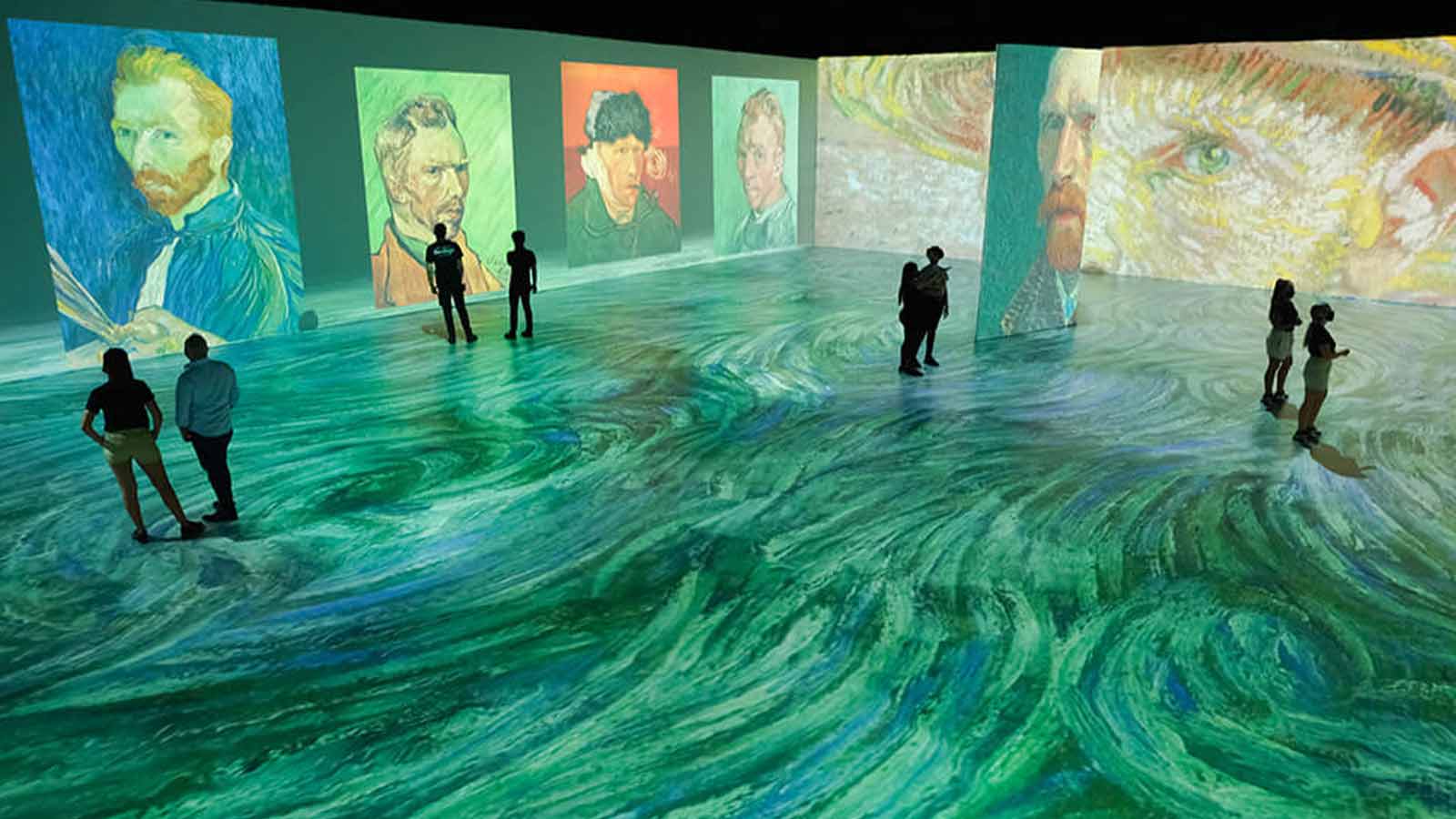 Source: downbeach.com
The Hard Rock Casino in Atlantic City has been host to a combination of technology and Van Gogh's artwork, the expressionist we all love.
Above the thousands of slots and hundreds of table games, an exhibition initially presented in London unfolds.
Developing within a total of 30,000 square feet of space covered in Van Gogh's colorful brushstrokes, the immersive experience also responds to your presence amid the paintings' projections.
Although this show is supposed to put Atlantic City on the same level as other artistic destinations in terms of market and business, Van Gogh's works are also creating a precedent that hopefully never disappears – combining technology with art in a traveling exposition, making it available to diverse audiences.
The Spirit of Hippodrome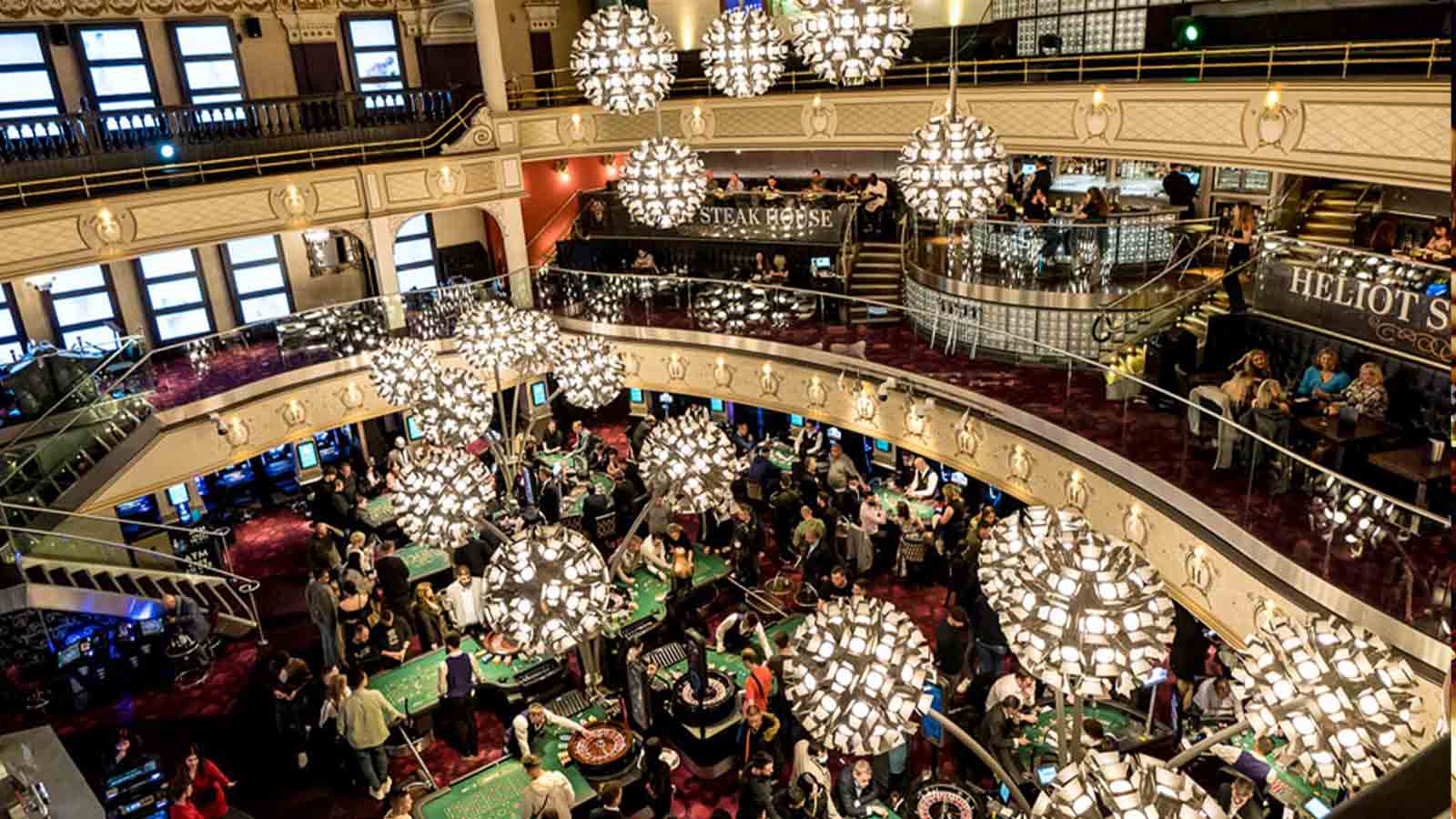 Source: hippodromecasino.com
Hippodrome casino, the one that held an art competition until recently, is also home to technological approaches to art.
Choosing to gift digital artist Thomas D Gray with a residency meant a revolution among contemporary casinos that also birthed Gray's project onto Hippodrome's stage.
What the casino asked of Gray was to create an artwork that represented the Hippodrome – its atmosphere, the agitation within, and everything in between.
To this, Thomas Gray came up with a 57-panel digital art piece consisting of references to blackjack casino tables, roulette wheels, London, the Hippodrome itself in various stances, and more.
To create and assemble the construction, the team took five months and a six-member filming crew.
While the piece was developing, Gray debated the true nature of his work – could this be a cheap commercial or a piece of art? What if the customers are being sold a product through his installation?
Luckily, this was not the case. The commercial hypothesis was struck down, allowing Gray to explore his ideas within the Hippodrome casino.
The Bellagio Gallery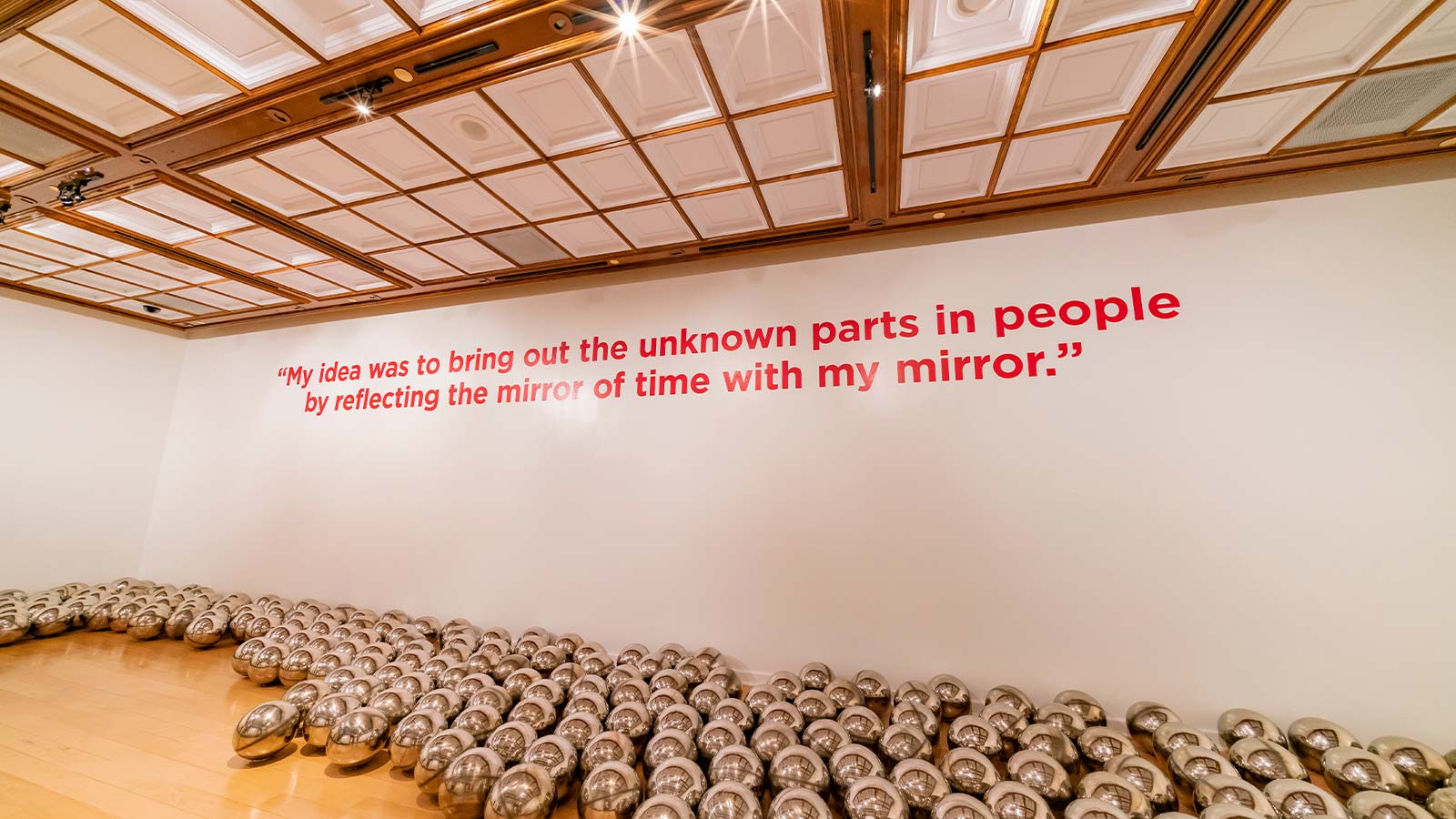 For as long as it existed, Bellagio was held in high regards due to its luxury and prestige. Now, it is a temporary host for some of the world's best artworks.
The current exhibit within the Bellagio Gallery of Fine Art is "Caldonia," a collection of concert and film posters from the Ralph DeLuca collection.
Most of the works presented are a combination of styles: from Pop Art and comic book style to abstract paintings and pin-up girls; this collection is worth your time and money.
Aside from this, Bellagio also hosted artists like Vince Fraser, Ursula Roker, Jean-Michel Basquiat, Andy Warhol, Yasuaki Onishi, and many others.
The Bellagio is the place for other activities as well. This art exhibition place is hosted in an iconic part of Vegas, featured in multiple films and scandals, even including celebrities banned from casinos.
Casino-inspired Artwork
It's not new – casinos have always inspired painters. Many artists like Cassius Marcellus Coolidge, Edvard Munch, and even Caravaggio felt drawn closer to casinos, exploring human risk-taking, closeness through loss, and socializing while gambling.
What these paintings do, aside from looking great, is tell a story about the evolution of casinos.
Since these painters were not serving fantasies, except maybe for Coolidge's dogs playing poker, you can bet on the realities they paint. Societal norms, interactions, and games are painted as the respective times presented them.
"At the Roulette Table in Monte Carlo" by Edvard Munch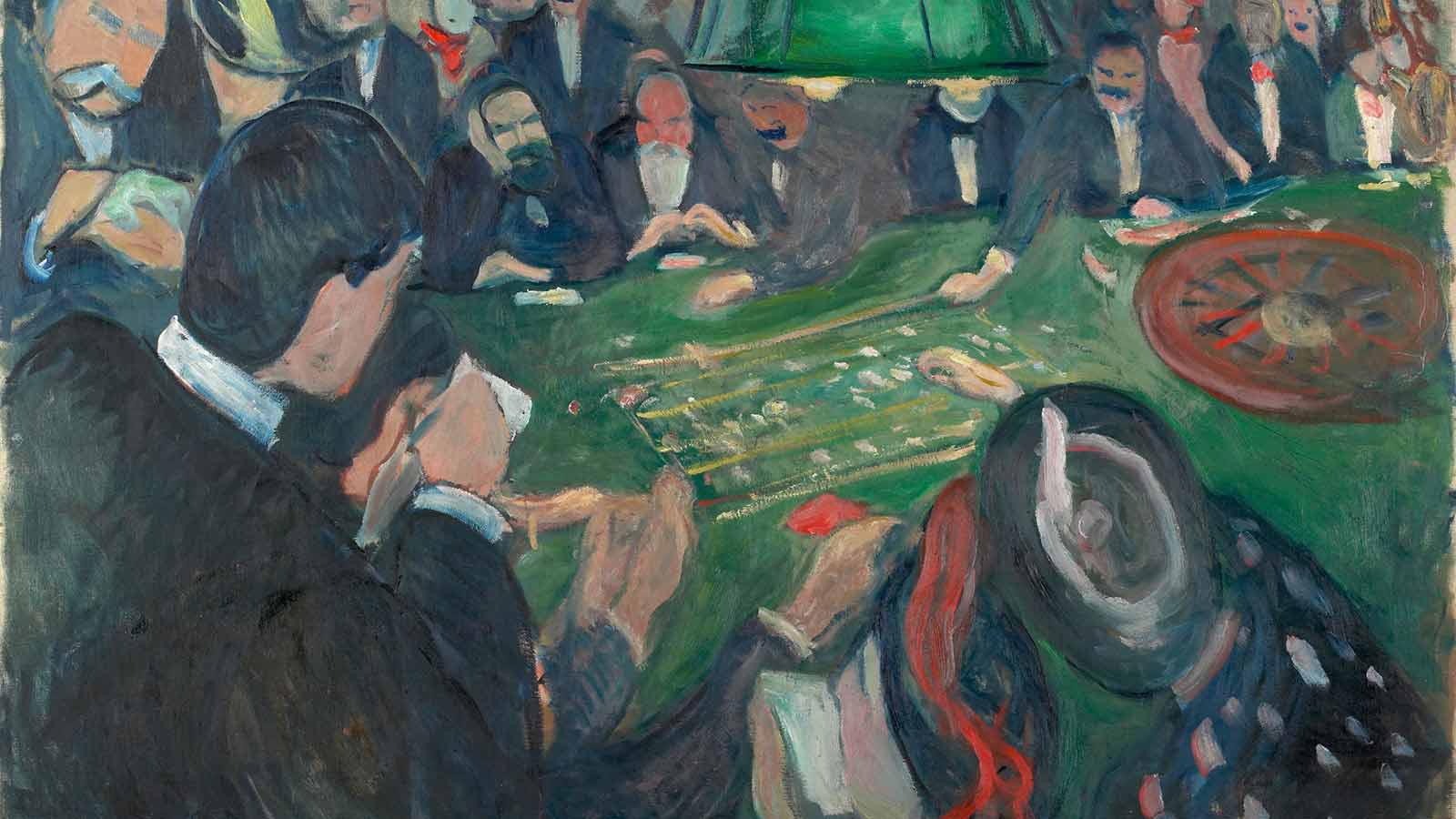 Source: wikimedia.org
This painting fits in the expressionism through the emotionally charged atmosphere.
At first glance, this image will probably leave you with no particular structure – as in furniture shapes, exact expressions – in mind. Instead, what it gives is confusion and tension.
Munch is widely known as an expressionist for his famous "The Scream" painting. Just like that painting, "At the Roulette Table in Monte Carlo" explores perceptions of social situations in a casino rather than an accurate depiction of the casino table games and the fancy people around.
The dark and gloomy colours he uses contrast each other in specific parts to give the painting more action. The classic red and green, also colours of the casino environment, can be found on the roulette, hats, scarves, cards, and most importantly, people's enraged faces.
Due to Munch's love for card houses in France, he also wanted to portray himself inside the canvas.
In the foreground of the painting, with his back to the viewer, Edvard Munch painted himself holding a notebook and taking notes. Perhaps he aims to note down the roulette numbers.
"The Cheat with the Ace of Clubs" by Georges de La Tour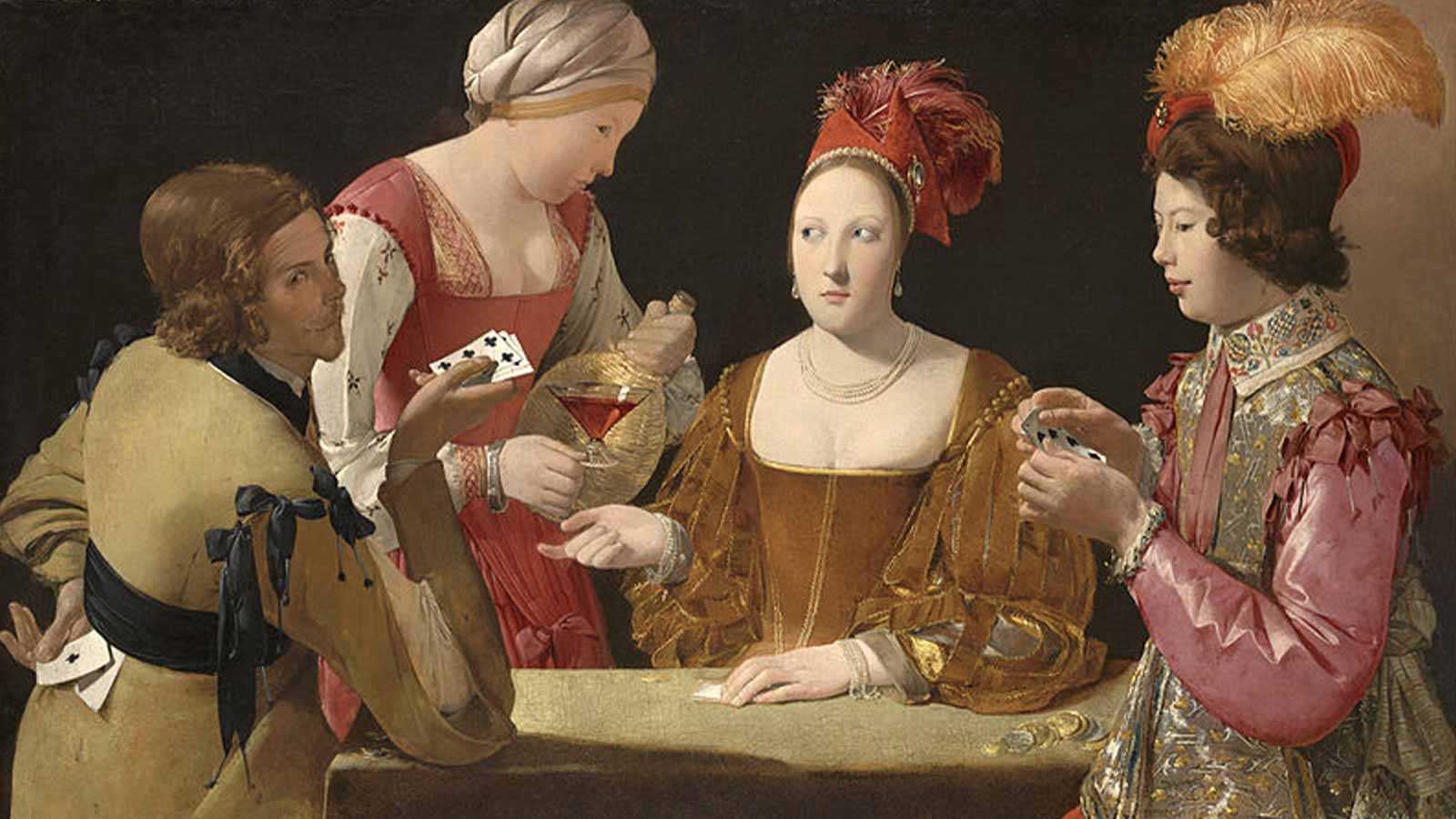 Source: wikimedia.org
Although built as a show-and-tell painting on cheating on card games and fate, you'll discover that Georges de La Tour also depicted a collaboration between a lady and her servant.
The man has his face wholly sunk in shadows, as opposed to the illuminated lady in the middle of the painting, who seems suspicious of the situation.
Even though this doesn't seem like a proper casino, the main activity appears to be gambling, as cards and golden coins are thrown on the table.
The trickiness of the cheater is fully visible, as his back, belt, and cards are illuminated only for the viewer.
The man looks at the public with what looks like the intention of proposing a deal to keep his secret.
The maid seems to be implicated as well. Her face is almost hidden in the shade, but she chooses to protect her lady further, giving the man wine at the lady's command.
"Argument Over a Card Game" by Jan Steen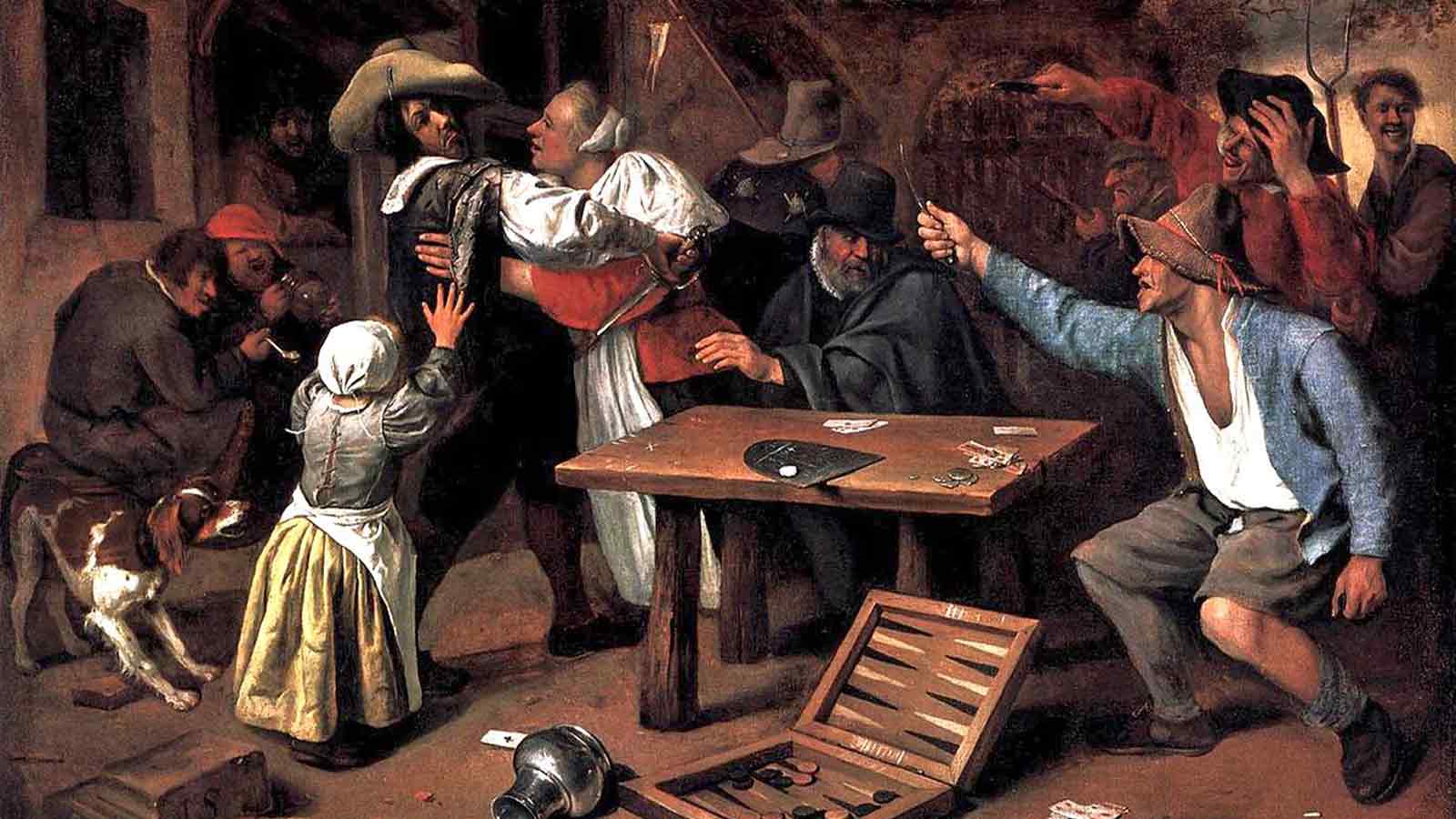 Source: wikimedia.org
Do you like drama?
Good, because this next painting could be a snapshot of any drama reality show.
Jas Steen, a dutch painter appreciated for his novelty, decided to start a conversation about the competitive and aggressive attitudes in gambling.
As proof, the foreground of the image is dedicated to a bunch of randomly fallen objects because of the ruckus happening in the second plane of the painting.
The fight could have started either from a game of backgammon or cards. Because of the dispute between the two players, the two groups are either left wanting for a fight or trying to calm the players.
This commentary on casinos serves as a warning. It's easy to get caught in the game and take losses personally, but it's better to accept defeat than to begin an armed squabble.
The Casino-Human connection
What Lakshmi, Hermes, Macuilxochitl, and Thoth have in common is that gambling comes under their rule. These gods also have themes of excess, indulgence, magic, wealth, or prosperity under their belts.
All themes associated with these gods seem to point in a similar direction, human settlement and play.
By this time, we all know about the playful nature of humans and the desire for relaxation among social groups.
These gods show us that although gambling is now seen as a degrading activity, it was once regarded as an activity distributed to gods, and therefore, blessed by gods.
We're still unsure if emerging operators are held highly by the gods nowadays, but at least you are free to explore all the god-themed slots you want.
Art in Online Casinos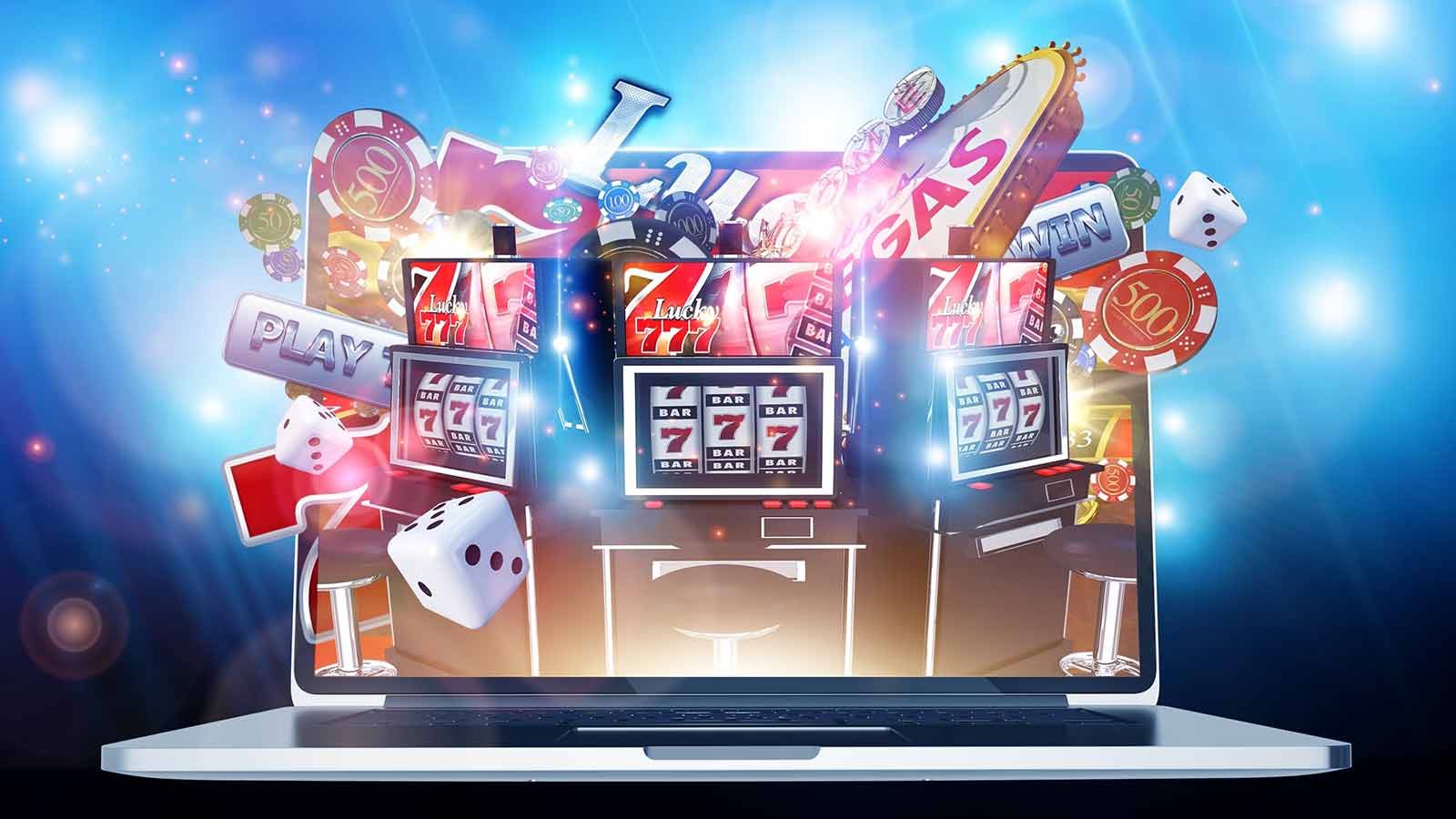 Online casinos snatched art from their customers because times change and websites must be straightforward.
Their digital and minimalistic way of showing art pieces is with casino bonuses. Chosing the best colour pallet and formatting are the new age form of artistry.
No one can compare a baroque painting about gambling with a free spins bonus banner, but we can appreciate the creativity.
Slots
Slot games are one of the bridges that unite art with gambling games. You can find distinct types of land-based and online slot machines and understand their vast inspiration from paintings and painters.
What is your insight on this subject?
We would appreciate if you would share your thoughts in the comment section below!
References
F.A.Q
How many paintings with dogs that gambling are out there?
The kitsch artist Coolidge created eighteen paintings with anthropomorphized dogs, but only eleven with dogs playing different gambling games.
Why do casinos host art collections?
Casinos, just like other businesses take a big interest in accommodating their customers and making their experience better. Art makes the place look better and the people spend more time. 
Are there gambling games inspired by Van Gogh?
Yes, you can find slots with art pieces from Van Gogh and other talented painters and even try them
for free
.