Blackjack, Baccarat, or Sic Bo? Which Should You Choose?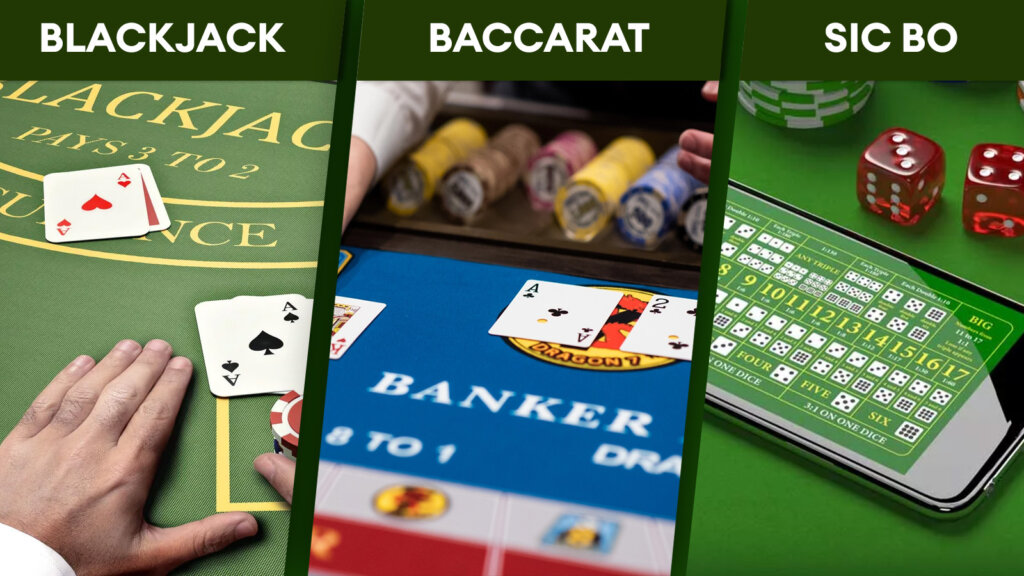 Blackjack and Baccarat are strategic card games, while Sic Bo allows a wide range of betting options. Our experts explain which game is the best choice and why.
The Importance of Choosing the Right Game
Choosing the right live dealer game is crucial, because the game you choose will considerably impact:
How much money you invest
How much time you spend on a session
The strategies you will learn and use
You game style
While testing and selecting top UK live dealer casinos, our experts noticed that Blackjack, Baccarat and Sic Bo are some of the most popular choices among all player categories. We want to bring transparency about the importance of choosing the right game based on the type of player you are and to show you exactly how to do this.
When You Should Choose Blackjack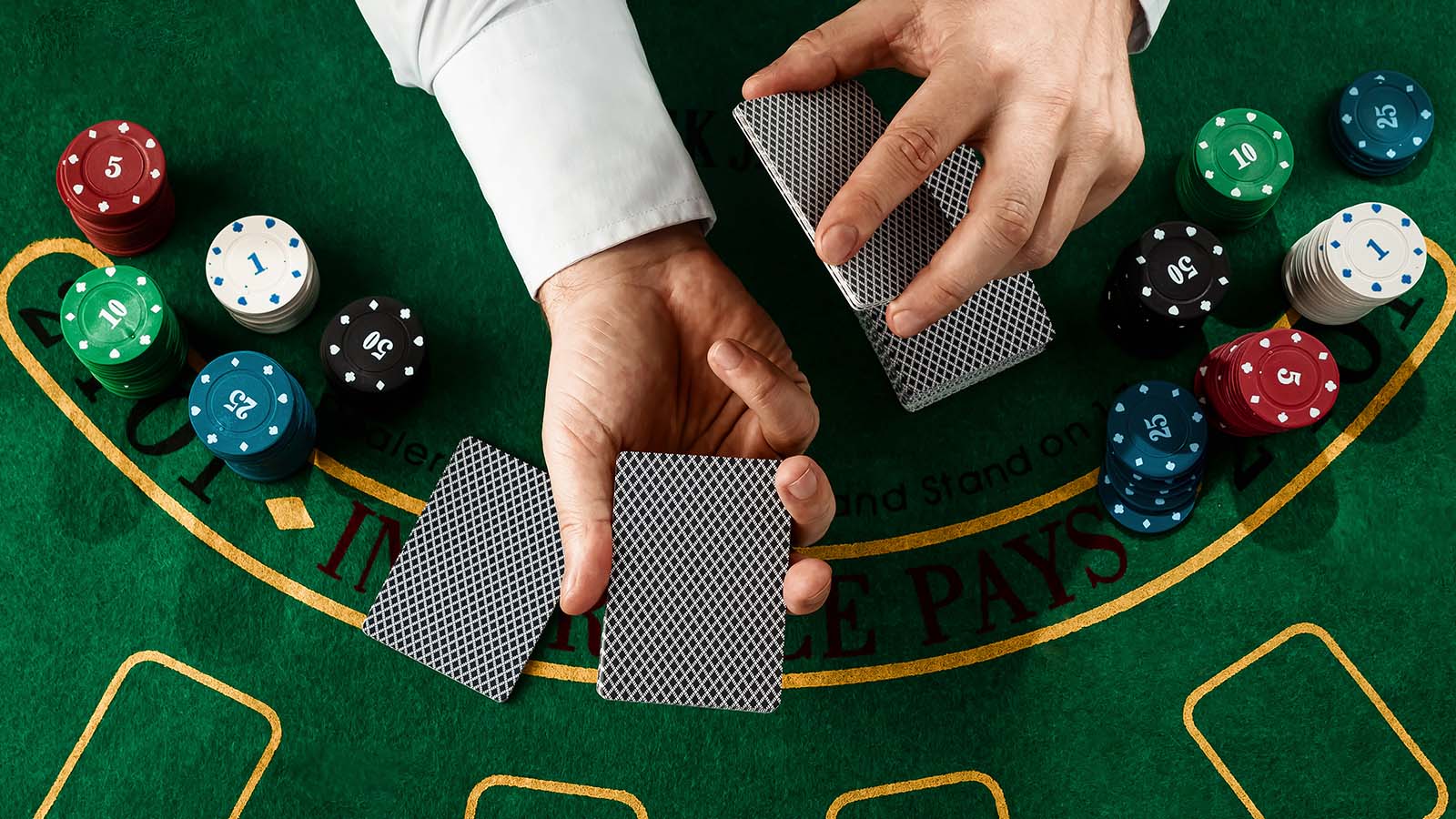 You should choose blackjack if you enjoy strategic gameplay and want a low-house edge.
While testing Blackjack casinos, we discovered that the game is one of the most complex live dealer card games due to its betting tables and various moves.
Short History of Blackjack
Blackjack, also known as 21, originated in France in the 18th century. The game appeared in the US in the early 1900s and quickly became a popular casino game.
It is a satisfying combination of simple rules and complex strategic gameplay.
Rules of Blackjack
Every card has an ascribed value, and the cards between 10 and King all have 10 points
The Ace is valued as either a 1 and 11
Every player receives two cards in the beginning of the game, while the dealer only shows one card
Depending on their hand, players can choose to hit, stand, double down or split
Hitting is to ask for an extra card
Standing means keeping your hand
Doubling down means to double the bet and getting an extra card
Splitting is to split the two cards into two hands and deciding whether to stand, hit, or double down for one or both of them
In Blackjack, the goal is for the sum of your cards to be 21 or less than 21 and close to this number as possible.
Basic Blackjack Strategy
Basic Blackjack strategy shows the basic rules by which to decide when to hit, stand, double down, or split. These rules are based on your hand value and the dealer's up card.
This strategy is essential because can significantly lower the house edge and thus increase your winning odds.
Advanced Blackjack Strategies
Advanced blackjack strategies are mainly based on card counting.
We tested and analyzed live dealer casinos and do not recommend using this technique there, as the dealers use different decks and shuffle them between hands.
Advantages of Playing Blackjack
Low house edge that can reach 0.5% if you use basic strategy
You can use complex strategic gameplay
It is a suitable game for high rollers and occasional players who have a limited budget, because it allows different betting levels
Disadvantages of Playing Blackjack
It's a slow-paced game, so sessions are long and inconvenient for specific player categories
It requires more knowledge and study than other casino card games
When You Should Choose Baccarat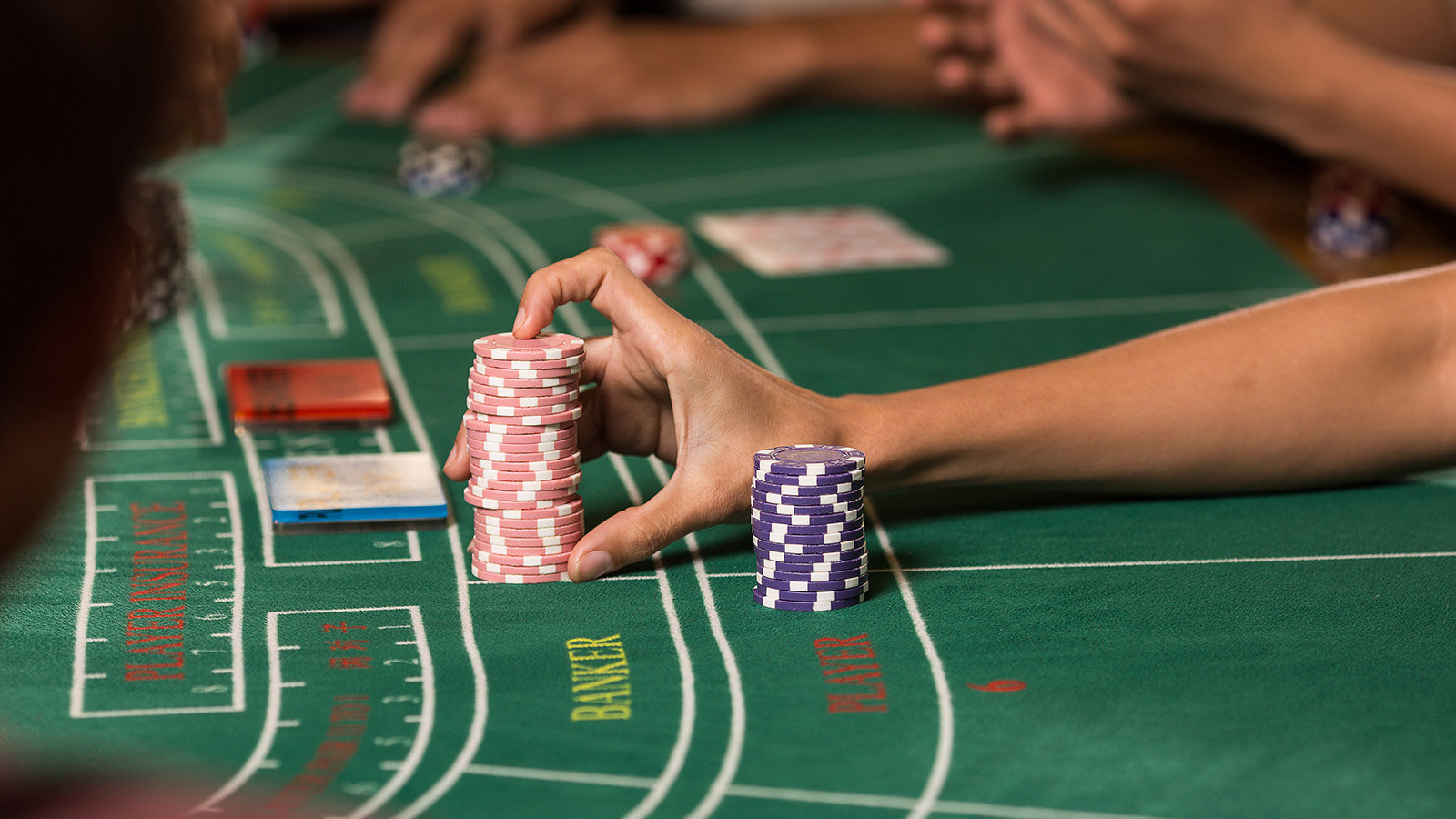 Choose Baccarat if you want a simple and fast-paced game with a low house edge. Baccarat casinos in the UK also provide more flexible bets than other casinos because they provide large live casino lobbies with multiple game options.
Short History of Baccarat
Baccarat comes from 15th century Italy. It later reached France and became popular with the French nobility.
With the industrial revolution and immigration, it became increasingly popular in the United States. Now, it is a worldwide casino card game.
Rules of Baccarat
Every player receives two cards, including the banker
Each card has a specific value
You can either bet on someone else's hand or on the banker's hand
Sometimes, you can stake on a tie between the players and the banker
The objective of this game is to have a hand value closest to 9.
Basic Baccarat Strategy
Basic baccarat strategy is quite simple and it involves betting on the banker's hand. That's because the banker's hand has a slightly lower house edge than the player hand.
According to basic Baccarat strategy, it is not recommended to bet on ties, because it reduces your winning odds.
Advanced Baccarat Strategies
Card counting and pattern spotting are some of the most advanced Baccarat strategies, but they are not difficult. They involve tracking the cards and game development to identify winning patterns.
Just as in the case of Blackjack, it is not recommended to use advances Baccarat strategies in live online casinos.
Another advanced strategy is the 1-3-2-4 betting system. With this system, you can place bets that increase or decrease based on whether your previous bet was won or lost.
This system is designed to take advantage of winning streaks and reduce losses.
Advantages of Playing Baccarat
A simple and fast-paced card game for beginners
Low house edge
Flexible bets that make it appropriate for high rollers
Disadvantages of Playing Baccarat
Repetitive sessions
Does not have the strategic depth of Blackjack
When You Should Choose Sic Bo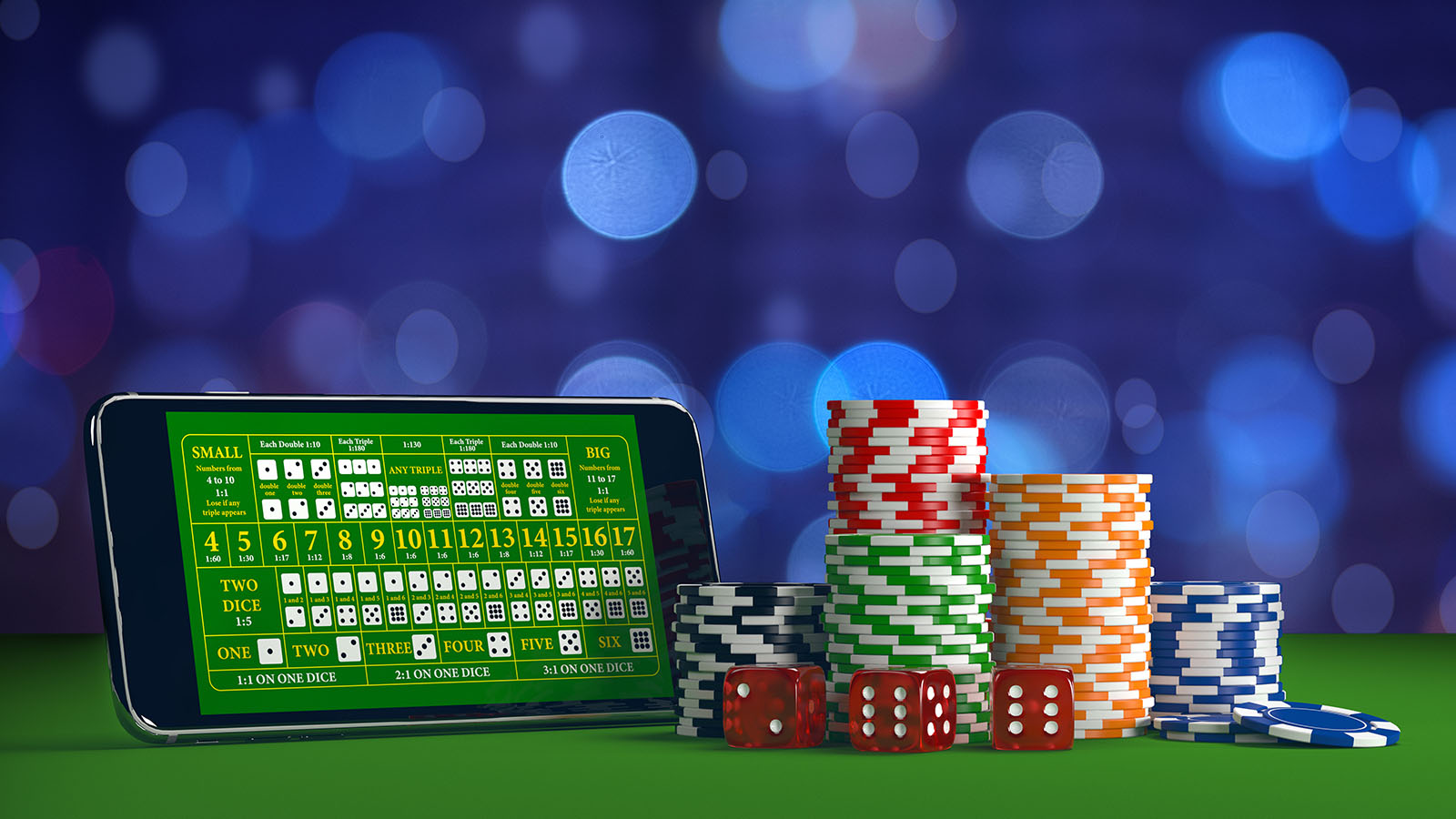 Sic Bo is the right choice if you want a high-risk, high-reward game with a variety of betting options.
Sic Bo casinos are online casinos with a generally wide range of live games, including Blackjack, Baccarat, and Dragon Tiger.
Short History of Sic Bo
Sic Bo originates from China as a traditional Chinese dice game. It has been part of the Chinese tradition for centuries.
Sic Bo was introduced to the United States in the early 20th century and then became a wildly popular live casino game in Europe.
Rules of Sic Bo
At face value, Sic Bo is a very simple game with only two rules:
Three dice are rolled out by the dealer.
Before the dice are rolled, players place their bets on the outcome of the dice.
However, Sic Bo becomes complex when you need to place the bets. That's because you need to use complicated betting patterns. You may stake on specific numbers, number combinations, or the total sum of the three dice.
Basic Sic Bo Strategy
Betting on the options with the highest odds is the basic Sic bo strategy. You can use small or big stakes, but they must have a 50/50 odds of being won.
Advanced Sic Bo Strategies
Betting on specific combinations of numbers for two or all of the dice
Using progressive betting systems, like the Martingale system.
Progressive betting systems are high-risk and are not suitable for beginners or occasional players.
Advantages of Playing Sic Bo
A large variety of betting options and complex strategies
High-reward game due to high betting limits
Fasp-paced gameplay
Disadvantages of Playing Sic Bo
The high house edge makes it a high-risk game
It requires a good understanding of the rules and betting options
Compare & Choose Between Blackjack, Baccarat, and Sic Bo
| Comparison Factors | Blackjack | Baccarat | Sic Bo |
| --- | --- | --- | --- |
| Objective | Get a total of 21 | Have a hand value closest to 9 | Stake on the outcomes of dice rolling |
| Game Play | Strategic and slow-paced | Simple and fast-paced | Fast-paced with a variety of betting options |
| Difficulty Level | High difficulty | Low difficulty | Medium difficulty |
| Recommended For | High-rollers, players who enjoy strategic gameplay | High-rollers, beginners and occasional players | High-rollers, experienced players |
Which Game is Recommended for Beginners?
Baccarat is our experts' recommendation for beginners because it has simple and straightforward gameplay. It doesn't require much time or energy to understand the betting options.
The game is also a generally low-risk option and beginners are advised to start playing with small bets.
Another option for beginners is Blackjack, because it can also be played with small bets and is quite slow-paced. However, this one requires more effort to get the rules right and optimize your strategy.
Our experts do not recommend Sic Bo for beginning players. Unlike Blackjack and Baccarat, this game is a high-risk casino game. It also requires complex betting patterns that are difficult to predict and understand.
Which Game is Recommended for Experienced Players?
Sic Bo is out top recommended game for experienced players because it can provide a novel experience of high-risk and high-reward. You can experiment with a variety of betting options.
Even if you are an experienced player, your best strategy is to understand the rules and betting options before playing.
Like Sic Bo, Blackjack is a good choice for experienced players because of its extensive strategic potential. Online gamblers can practice advanced strategies and combine various tactics to increase their winning chances.
However, Blackjack is not as high-risk as Sic Bo.
Baccarat can also be a good choice for experienced players who want a low-risk game. However, unlike Blackjack, Baccarat can be quite fast-paced.
Which Game is Recommended for Strategic Play
Blackjack is the best game for strategic play due to the wide variety of moves you can make in the game to increase your chances of winning.
All Blackjack strategies are based on your hand, the dealers' card, and the number of players at the table. This provides a lot of opportunities for complex strategic decisions that go beyond the renowned Blackjack strategies.
Like Blackjack, Sic Bo provides the opportunity to try various bet combinations. However, it is not as complex because it is largely a chance game with high risk.
There are not many strategies to employ at Baccarat, aside from progressive bets and the basic strategy, as opposed to Sic Bo and Blackjack. However, you can use strategic betting to reduce the loss risk.
Which Game is Recommended for Short Sessions
Sic Bo is recommended for short sessions as it has fast-paced gameplay. The variety of betting options and its high-risk quality provides fast momentum that keeps you engaged, even if the game has very simple rules.
Baccarat sessions are also quite short, as the game has only a few rules and quite simple strategies.
As opposed to Sic Bo and Baccarat, Blackjack is not recommended for short sessions. In this game, you need time and patience to play effectively.
How to Choose Between Blackjack, Baccarat, and Sic Bo
Decide on your playing style and game preferences

Evaluate correctly your skill level and experience
Decide on your budget
Decide how you would prefer to bet
Then, use our blog post to see which games are suitable according to the factors above.
For instance, if you enjoy strategic gameplay with low risk, you should choose Blackjack. For a simpler, faster game, you should pick Baccarat, while Sic bo is better for players who prefer high risk games.
If you are a beginner, look at low-risk games, like Baccarat and Blackjack. Baccarat is a great choice because it is simpler.
Choose a game that suits your funds! For small gambling budgets, choose Baccarat, because it has a low minimum bet and a low risk gameplay. Do not choose high-risk games like Sic Bo.
Quick Summary
Choosing the right live dealer game substantially affects how much money and time you spend on the session. So, it affects your winning odds.
Here's a quick summary of what each game brings to the table and how to choose the right one for you.
Blackjack
Strategic card game
Low-risk play
Long game sessions
Complex bets
Ideal if you enjoy strategic gameplay
Basic blackjack strategy lowers the risk and increases your winning odds
Baccarat
Simple and fast-paced game
Low risk play
Suitable for beginners
Repetitive betting patterns
The basic Baccarat strategy that suggests betting on the banker's hand can reduce game risk
Sic Bo
High-risk and high-reward game
Complex betting options
Suitable for experienced high rollers
Fast-paced game sessions
How to choose the right game
Choose a game where you can afford to bet
Pick according to your experience level
Consider the length of the game sessions and how much you are willing to put effort into understanding and combining strategies
Regardless of your choice, remember to stick to your budget and maintain responsible gambling habits.